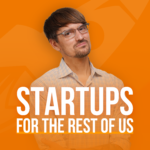 Producer Xander Castro has been working on MicroConf since 2014 and is a long-time listener of the show, but this is his first time on the podcast.
On this episode, we take an inside look at MicroConf Remote from a few weeks ago and discuss what worked well, what we'll do differently next time and the difficulties of translating events from in-person to remote.
The topics we cover
[03:26] Turning to virtual events
[07:38] Stats & production technicalities for MicroConf Remote
[17:12] What worked well: pricing, timezones, and programming
[30:27] Things we learned from our first MicroConf Remote
Links from the show
If you enjoyed this episode, let us know by clicking the link and sharing what you learned.
Click here to share your number one takeaway from the episode.
If you have questions about starting or scaling a software business that you'd like for us to cover, please submit your question for an upcoming episode. We'd love to hear from you!
Subscribe & Review: iTunes | Spotify | Stitcher
Rob: Welcome to this week's episode of Startups For the Rest of Us. I'm your host Rob Walling. In this week's episode, we take an inside look at MicroConf Remote which was the event that we threw two weeks ago, and I bring producer Xander on to the show for the first time ever. He's a longtime listener of the show, of course, and he's been working on MicroConf since 2014, but he's been working full-time on it for about the last year.

Xander has a background in event production. He's been on the venue side. He's been involved in events for like a decade. It's a pretty extensive experience he's had running events, and he does some pretty amazing things for us. If you've ever been to a MicroConf, we often get the question, how big is your staff for running this event?

He's always like, oh, it's just me and the founders, and people are like, whoa, because most events when we used to do starter and growth back to back and they're 450 people there over the course of 4 ½, 5 days. You just have a whole event staff doing things and we really haven't.

We really are that scrappy. Still continue to be that scrappy bootstrapped MicroConf ethos event and producer Xander is a big part of why we're able to pull that off. We have a great conversation about MicroConf Remote. There's a lot of inside baseballs, so if you don't care about it, that's fine, too.

We'll be back next Tuesday morning at the normal time, but we talked about the event, why we wanted to do it, some of the challenges and things we considered. We talked about what worked really well and some things that we would do differently next time. With that, let's dive into my conversation with producer Xander Castro. Xander Castro, thank you so much for joining me on the show.

Xander: Hey, thanks for having me the first time.

Rob: Indeed, so if you go to startupsfortherestofus.com and you search for the phrase Xander, I believe you've been mentioned. You just keep scrolling and scrolling, and there's the next page. Producer Xander has been mentioned many times on the show, but you have yet to be in a conversation here.

For folks who don't know, they would have heard a little from your intro button. You've been working with us on MicroConf since 2014 if I recall so quite a few events, and then you came on full-time just over a year ago, congratulations. Happy anniversary.

Xander: Well, thank you. It was a fun anniversary, wasn't it?

Rob: Yeah. You've been working with us full-time on MicroConf on the big expansion in 2020. On your one year anniversary, we put on MicroConf Remote, which is what we came to talk about today. I did want to take a step back, though, and comment like 2020, we planned for seven in-person events. We were going from three up to seven, and then we were going to go from zero remote events or virtual events to two, and really, we haven't done any in-person events.

Xander: No, no. 2020 has really dealt us the hand, everybody has been dealt, pretty much anybody that is producing live events right now is seeing a pretty rough year. There's a lot going on right now and there's much more that isn't going on right now as a result of social distancing, quarantine, and whatnot with COVID-19.

Rob: Yeah. It feels like such an absolute dumpster fire in terms of trying to get people together. I don't know about you, I want a do over.

Xander: Tell me about it. The live events industry is one that brings in like $6 billion a year annually just in the US. You just imagine all of those different staff members that are not working right now, and it's just pretty devastating. It's a rough industry to be in, that's for sure at this point.

Rob: Yeah. A lot of folks have turned to virtual events, and that's one thing that I wanted to say right off the bat is like we planned over a year ago to do two virtual events this year. At least two because we did the State of Independent SaaS Livestream back in January, and then we had decided we named it MicroConf Remote. Remember, we're trying to figure out a name MicroConf, virtual MicroConf digital, MicroConf online, and we just loved Remote because of the idea of remote work.

We announced all of this last December but literally just about a year ago had said we're going to do this thing. The fact that COVID happened really didn't change those plans.

Xander: No. Not for MicroConf Remote, that's for sure. I think we had always had this idea in mind about there was time to create a virtual implementation of what is MicroConf to really create a more accessible event that anybody around the planet would be able to access as they were interested and there weren't those barriers to entry such as travel, setting aside over three-day plan to get out to a destination to attend a live event.

I think we always knew that creating something that was definitely more accessible to a mass audience was the route that we wanted to take with the remote version of MicroConf, for sure.

Rob: Yeah. We had been talking. You, Mike, and I believe talked about it four or five years ago about trying to do it.

Xander: Like in Barcelona.

Rob: Yeah. It's been on our mind, but I know that it wasn't like the highest priority because if you can do in-person events, I mean, personally, I think they're just, I don't know, better. I like in-person events because you have to travel. They're more expensive, there are all these things, but there's just a value there I think that is pretty much impossible to replicate online, so we had never prioritized it.

With this expansion, we did want to dip our toe in the water and get a little better at it, and so really, as I said, decided to do it last fall. I think we had talked for a while about not making it a replacement for MicroConf because an in-person MicroConf is so unique, and there's so much about the setup in the hallway track and this and that, that we weren't trying to replicate it.

We're trying to do something a little different, and I think that's a challenge and I think honestly if it hadn't been for COVID, I think MicroConf Remote would have been even more unique than it was because there wouldn't have been a bunch of other virtual events around it. We were in essence competing with these other Zoom events, but a lot of other online events, so we had to stand out that much more.

Xander: Definitely. As we were going through the research phase of what it would look like to implement MicroConf Remote back in November or December of 2019, we had done a bunch of customer interviews that focused around what it meant to attend MicroConf and what were the things that were drawing you to our live events. That person to person interaction was one of the high and above elements that people were seeking out when it came to attending MicroConf.

Even as we were in the midst of planning MicroConf Remote, we spent a little bit of time talking about how it wasn't going to be a live version of MicroConf. I joked around saying that we should just brand it as not MicroConf because it was a unique way to look at what our attendees are constantly seeking, which is that person to person connection.

It's an industry that few people that are innocent bystanders on the side looking inward don't really understand the mechanics of starting your own business, doing the daily grind at home, not really being able to get out. A lot of people are starting to understand that more of these days.

I think that one of the things that we consistently try to achieve at our live events is the connection that's formed in the hallway track. Trying to replicate that in the digital setting, as we'll talk about a little bit later, is a challenge. It's not the same type of experience you would see in a live experience when you're shaking hands with someone which we should talk about. This is probably not going to be something that we're going to encourage during live events, even when we're able to get back together, but I think that trying to replicate that was something that took a lot of consideration and something that we were hoping we could emulate for sure.

Rob: We weren't trying to replicate, we were trying to translate from in-person to online.

Xander: Yeah, absolutely.

Rob: Just to give an overview. We sold just about almost 700 tickets, and so quite a few listeners will probably have bought tickets and may have attended or seen the video. In essence, we decided to do a 5-hour livestream. Parts and parts of it were pre-recorded. We had some people pipe in with quick fixes that were two, three, five minutes.

Sherry and I did founders and cars, not getting coffee, a segment that had to be pre-recorded because we couldn't do live streaming from a car. But most of it was truly live and whether it was, I interviewed a few people. We had for keynote talks, a lot of Q&A, and live interaction, which again, is one of the benefits of live streaming.

You went all out. You flew into Minneapolis and rented a studio where we had (if I recall) three cameras on me at all times, which was fun, but also like, geez, I can't even scratch my nose without it having six angles of it.

Xander: You're going to be caught at every angle.

Rob: Every angle, and then were there like seven people working on it, six- or seven-person crew?

Xander: Four behind the scenes and then we had three that were upfront helping with the filming, lighting, teleprompt, and things like that plus me.

Rob: That's eight people in just the technical production of it. Of course, I'm up on stage, and then Tracy was doing a bunch of live customer support because when you have that many people attending, at our peak, I believe we had 570 attending the event. That's just a lot of people doing stuff, so it was a real baller setup.

We kept saying, hey, this is going to be a different event. This is not just a host sitting in his bedroom in front of you. I'm in my bedroom office right now for example, but we didn't just want that to be people in front of webcams. It gives that live feel to it because I was on different sets.

I was between two different sets, and I was on a talk show. We had like a talk show format, and we had a bunch of different creative elements to try. We knew the content would be startup focused. It's similar to the content we would have in MicroConf or on this podcast, but with more live interactivity, but you really double down on the creativity of the visual elements to make the experience different for people.

Xander: Yeah. The goal was to really create something that would be considered bingeable. Something that carries you from segment one to segment two, or to keynote speaker, to the Q&A elements. We really wanted to keep things pretty tight in terms of the timeline of presenters, nobody had more than 20 minutes to deliver their own individual element or talk.

We wanted to create that sense of forward momentum, that idea that you're going to sit down and you're going to take in five hours of essentially TV. How can we make it so that each element leads into the next but is entertaining enough to really feel like it's worth spending that much time? When it comes to digital events, even with the 700 some tickets that we sold, seeing that we had 575-ish folks that were on at peak, that's a pretty significant number of people that are not engaging.

The idea is that you see anywhere from 50%-60% fall off when people purchase tickets to when they actually attend the event when it comes to digital experiences. We wanted to give everyone who chose to tune in a reason to stay versus just presenting the content the way that we had set it up and then distributed.

We wanted to make sure that there were these engaging touchpoints. I will say we recorded almost everything in advance of the event as well, just in case there were catastrophic failures across some of the technology, so we had those backup elements so that we could auto throw to it so nobody would miss anything.

There were some issues with that we'll talk about in a bit, but there was a lot of thought that went into creating a through-line and the streamline story from the opening of the shows through to the closing Q&A with Jason Fried. I think that there was a lot of thought that went into how to create that line, but we wanted to make sure that it was being presented in a way that copies of people's attention in-between each of the keynote sessions per se, and that kept it moving forward.

Rob: There's a point. I think translating an in-person event to an online event, we didn't just want to put on a MicroConf and have a camera there live streaming it, because we could have done that. We could have either flown speakers in or we could have sent a camera crew to every speakers' place and just have them sit on a stage and we just don't think that's going to work the way that it should. It's not the optimal translation. As I said earlier, we're not replicating, we're translating. We're trying to adjust it.

Xander: Exactly. As you think about like transcription. These services that are talking about hey, can we get up to 95% accuracy? The translation between a live event and a digital event is not 1:1. There is going to be a fall off in terms of the experience the guests are having.

In theory, the keynotes and the content should be pretty much lined up with the expectations that they have going into the event. But when you go to a live event, you have that interconnectedness to the crowd. You have that sense of energy and that moment where a speaker says one individual thing and everyone's ears perk up, or there's a laugh that comes across the crowd. That's an intangible experience that you really cannot create in a remote or digital setting.

There are some challenges in putting forward content that in a live event, it would originally be meant to be experienced and mass. When you're presenting into a webcam in front of essentially 1 person, you're speaking to 1 person, despite the fact that there are 700 some people that have purchased tickets to attend, you really are only speaking to that one individual at any given moment. It is pretty difficult to translate from in-person to live, given that you're missing that energizing element.

Rob: Yeah. Personally, I've had to really work on learning to talk to a camera because obviously I've talked to MicroConf for more than a decade now, and I've talked on stage to an audience for more than a decade now, and each of those things were terrifying at the start, and I learned to do them and now I feel fine doing them. I feel like I definitely got better over the years at it.

Talking to a camera with no audience or just with the camera people around is way different, and it is hard to bring the energy. It's hard to not be self-conscious. It's hard not to stumble. You're so distracted staring into this lens. You don't feel like people are there, and it has literally taken me a year.

I think the first decent video we recorded for MicroConf was last October or November and was rough. It took me a bunch of takes and it wasn't very good, and each one I went back and watched a few of them the other day and it made me feel good. It was like, oh, I am actually better than I used to be.

You'll feel like your own worst critic. Even when I watch footage of Remote, I'm like, oh, I shouldn't have done that or I should have said that better. When I go back to 11 months, I'm like, oof, now, I'm doing okay. That's it. It's a learned skill and I think it's tough for presenters if you don't have a lot of experience with it. It just takes time to get better at that.

Xander: The difference between scripted and prerecorded elements versus the live conversational elements is acting. When you're in front of a camera and you have a script and there are peaks and valleys in the direction that that script is taking, you have to provide that level of acting and impart a little bit of emotion to it that you normally wouldn't experience if you're just having a regular conversation.

The example that I pulled from this was, Rob, we had you recording on the green screen right at the day before the event, and I had asked you to do these like little Peppy, welcome to MicroConf. Let's get the show started, and we ended up pulling each of those because it just didn't feel perfect. It didn't feel as natural as we would want it to. To do a scripted element like that without having it be just this solid piece of content that felt great, you get to edit those types of things out. That's not to say your energy wasn't awesome, Rob, but it just didn't feel like it was that genuine emotional experience that we would be trying to convey. I just scrapped those pieces because it felt like it wasn't needed in order to advance the show.

It is definitely different. There's a lot of acting when it comes to presenting to a camera, especially in those pre recorded elements. You want to make sure that the tone that you're bringing to the expression that you're delivering is matching up with the words that you're saying.

Rob: Yeah, it's weird. You said you're not saying my energy wasn't good. I'm saying my energy wasn't good. I remember being like, this sucks, and I'm trying to pump myself up but I am not to get myself pumped up type of person.

Xander: Welcome to MicroConf. That sounds awful. What's being fun about that?

Rob: It's so interesting because when I watch people… We got acquired by LeadPages, they had a full-time videographer and they just cranked out videos and that was it. I would see people be extremely natural in conversation much like you and I are being very natural in our conversation right now.

When we'd watch the video back, it wouldn't be any good. Like it looked terrible, and then I would watch someone record and I'm like, this guy's acting. He's not even talking the way that we do when we normally are hanging around, having a cappuccino, and he's sitting there. It felt weird in person but on the camera, it felt great, and that's this weird translation thing until that clicked for me, like I hadn't realized that that's what you had to do. The camera just requires a different level of emotion or energy.

To move it along, some things that we considered in terms of remote, obviously, we had to translate it from an in-person event to an online event to figure out what was different. We thought a lot about time zones. We were going to do it at 9:00 AM Central and it wound up being 11:00 AM.

We moved it this way because of California and then we moved it that way because of Europe, and we realized that in Asia it was going to be 2:00 in the morning, Asia and Australia. At a certain point, you just can't do it perfectly. We actually toyed around with the idea of trying to do 12 hours or trying to do like a 3:00, 3:00, and 3:00 at different times of the day for different things, and realistically, we're like, look, it's our first big event like this. Let's bite off what we can chew and not get too crazy with it.

Xander: Totally, yeah. Choosing time zones as always is a challenge. We see this in MicroConf Connect all the time where we do have a majority of the members of Connect, and really the majority of our audience is US-based. There is an element of needing to cater to the primary source of your audience and produce content in program times that are going to be the most accessible to those folks.

We do want to recognize that our audience is pretty expansive, and so we try to do as much as we can to cater to those individual time zones as much as we possibly can. But when it came to the live implementation of this event, we knew that the core of the audience was going to be coming from the US, and that we could make the recordings of the events available afterward.

If nothing else, we were able to make MicroConf Remote available to anyone to consume at any time. It's just a matter of when we work in choosing the timeframe for the actual live event, so we just had to keep in mind to who was going to be our largest source of audience, and then what could we do to make sure that they were getting the best out of their experience that we could possibly create.

Rob: Another thing was the ticket price. Five years ago, I remember we were really saying should a virtual MicroConf event, should it be premium, should it be $100 a pop, or should it be trying to get the most people into it, so make it like $5 or $10 a pop. We were back and forth, back and forth, and I was on the charge more camp if I recall.

Then I bounced and said, oh, it should be $10, and then when COVID started we're like, do we just try to make it free? Well, we can't really pay for that studio and all of that. There's quite a bit of expense incurred with it, so then we went to $10, then we went to $99, and then went to $50.

What we wound up I think, it was a cool hybrid, and you basically made the call on this in the end and you were like, look $50, but easy opportunities to get discounts. There was like if you recorded a 60-second intro to you and your founder story, you can get half off. I think if you poked around on the website somewhere, you could get it for like $10. You get like 80% off, and that was a clever way of having options.

Xander: I will say this. I am a firm believer that remote events should not be charging the same ticket price as live events. I think that the experience is vastly different. I think that the expectations are so easily managed within a virtual event that you should be able to really hone back on some of the fluff that's associated with your live events that can trim that ticket price down.

The ticket prices do margins on events in general, are so well, that it's something that you really need to play around with what those ticket levels are going to be. The difference between a digital and a live event in terms of the expense and the overhead that's connected to those events is so vastly different that there is almost a degree of disingenuousness when you're choosing to charge the same amount for a digital event as you would for the live version.

It goes back to the idea that MicroConf Remote was never meant to be a replacement for MicroConf Growth, their starter, or one of our live events. It was always meant to be this standalone, lower cost, more easily accessible program. It's why we didn't just say, hey, we're canceling MicroConf Growth Minneapolis and we're going to turn it into a digital event.

Then a certain view we're going to get the same value at a $999 ticket price as you are going to get from MicroConf Remote. It didn't feel right. It doesn't feel like there is that connection to live and digital events that allow you to charge the same amount of money for that experience.

That was always the plan was to have it be a super low-cost event. We talked about those $10 ranges. We talked about that $50 price point, which is where we ultimately settled on our core pricing. A vast majority of the attendees paid between $10-$25 for their tickets, whether it be through their stories, submissions, or them poking around the website and finding one of those Easter egg discounts that were available.

Those were present throughout the ticket buying experience, and so we wanted to make sure that people could purchase at the level that they felt most comfortable at, while we were still able to make at least the margin that we needed in order to be able to afford to host the event.

Rob: We're going to now talk about what worked and then things we would improve or do differently next time. We have quite a few of them, so we might need to zip through them pretty quick based on time.

I think the idea of ticket prices and selling tickets kicks us into this first one of what worked is I think we did a good job generating interest in marketing the event. We sold just under 700 tickets, and I was pretty happy with that. I think that tells us that the pricing was probably within the realm of where people expected it to be, and certainly, the biggest MicroConf event prior to this is essentially growth every year, which runs about $275, I believe. Obviously, digital is very different than in-person but still to sell that many tickets and have close to that many showing up in the stream. I consider it a win.

Xander: Yeah. You have that opportunity to sell tickets up until the day before the event. Your ticket sales runway is so different from a live experience where you have to not only buy your tickets, but you have to buy your flights, you have to buy your hotel rooms, all this added expense, and added time that's needed in order to prepare for those logistics.

We were able to sell those 700 tickets in less than a month and so it felt like it was definitely an interesting prospect when you consider the 6-8 months that you want to have in terms of runway to sell tickets to a live event. This just feels like it's an easier outlet to be able to increase your event capacity, to be able to welcome more people into the experience. I think that is one of the more unique elements of digital and remote events that worked well for us.

Rob: Something else I think worked is the programming itself, like just the talks, the segues that you had set up, the quick tips, the interviews, and just the actual each of those things. There were like one or two segments, I think they weren't great. Mike and I are doing the analysis of the slides and stuff. Whose slide is it any way, where we have to do improv? Let's be honest, Mike and I maybe not the best improv comedians. I mean, but that was like 12 minutes long, and it's like, okay, we punted on it, but I think overall in general, like the programming itself felt solid to me and the transitions and stuff.

I also felt like we just experimented with formats quite a bit. You had the quick tip, we had keynotes, we had live Q&A, and we had interviews, AMA style. We had Nate Grahek was actually more of a teaching session, we asked him one or two questions and he taught. We had Sherry and I in the car, not getting coffee, like that was just a fun little thing that people commented on. I felt like the experimentation there and the programming itself was a hit.

Xander: Yeah, TV. It goes back to that concept of bingeable TV, like a sketch show, interdimensional cable, or something like the small bits that have nuggets of information that you can pull from them primarily inspirational. I think that that was one of the things we were leaning into with MicroConf Remote is that during COVID, things have just not been exciting, not been great, and there have been a lot of people that have been going through some pretty significant hardships.

We wanted to lean into the inspiration that comes with building SaaS and building these events, and they're building these products and companies is that there is a light at the midway through the tunnel of building these products, and hopefully, people were able to latch on to some of the more inspirational elements coming from the events to carry them through the end of this year which is going to be just as interesting to see as the next three months to how the rest of 2020 pans out. Hopefully, this event was able to give that level of inspiration that we were trying to achieve.

Rob: Audience engagement, I think was another one. You had both with Q&A where some folks are willing to come on and actually do video questions, which is cool, but there were ample typed questions that I can then read and engage with.

As well as surveys that you had going on during the event, which I think was cool. If you're watching something and you got bored, there was a way, go and take a survey and then that poll would then appear later in the event.

Xander: Yeah. I think that one of the pieces of feedback we got a lot of, which personally is a really nice piece of feedback in my perspective, is that people weren't expecting this to be an active engagement event. They were expecting to sit down and just watch or listen to people speaking and the fact that there were a few layers of engagement that they were actually able to participate in. If they were aware of it, it was pretty cool.

I think that is the goal of these types of digital events is you want to recreate some of those elements. You want to do that translation of that in-person event into a live event, and there are only limited opportunities for you to do that, and so I think that people being surprised by some of those elements that we did leverage whether it was the Q&A, the surveying tools, the attempted recreation at the hallway track. I think some things that people could get excited about and could lean into that were different from just a generic digital event experience.

Rob: Another thing I feel like you did a really good job with is more than any other time you headed up finding speakers for this event. One of the goals we always have with MicroConf is to make them as diverse as possible, both racially and just gender-wise just underrepresented people.

Well more in the audience and we want what we can control which is having more of them on stage. I feel like as challenging as it was, I know that you sent a lot of emails and asked a lot of folks and got a lot of nos or no responses. You did a pretty good job of filling out the docket with a relatively balanced stable of speakers.

Xander: Yeah. I will say that the diversity of our speakers and lineups is one of the most important things that I have my radar on as we're programming this content. It's something that we've talked about since the day that I started working on MicroConf. I know it's something that was on your radar and something you were planning for since the inception of the event.

I will say that it is one of the most difficult things to ensure as you're putting together a lineup. You want to make sure that the messaging and the actual content is in line with the expectations of the audience in terms of indie funded bootstrapped founders that have built up products that are primarily SaaS that are reaching a market that is generating XYZ, MRR.

We can find a ton of people within that sphere, but in the process of searching for those folks, I put out 40 different asks that were either rejected, or we just weren't inlined with the timing of the event, or the goals that that person had when it comes to presenting to an audience.

While the diversity of the lineup I am pretty proud of, it's never really enough. It's never enough to just say, hey, here's what we've done and what we're going to try and continue to do. It's that active work that goes into finding people that are going to be a match for your values and your mission statement that you're putting out as an organization, but are also representative of the world at large.

I think it's so important to make sure that that stage is representative of who we want to be in our audience, and we know that it will never be enough, but if anybody has suggestions for female speakers, speakers of color. Just really anybody that can contribute to the diversity of ideas that are being presented from the MicroConf stage, please send them over to xander@microconf.com.

I'm more than happy to fill those requests and have conversations with anybody that is looking to get into either speaking at events, or that has recommendations for speakers that fit within that sphere.

Rob: Yeah. It's tough to be in technology because it is so imbalanced. Especially when you get into software, and then you get into SaaS specifically, and it's something we've constantly been putting thought and time into. I love the progress we've made over the last decade of having zero underrepresented founders in the first year and then having one the second year and each year.

It's just a little more and I think these are the types of things that change over the years or decades. Unfortunately, they don't change overnight but it definitely, I appreciate all the work. I always appreciate all the work you put in. People don't realize you do 40 asks in order to try to get the best and most diverse lineup and it takes a lot of hustle. It doesn't just fall in your lap.

I think that rounds out what worked with the event. Obviously, there are more things, but just in the interest of time. We have a few things that I feel like we could improve in future events, given that this was our first time doing essentially, a big online remote event like this. I think the list is good. Like it's a good amount of learning that we got from these events.

Xander: We learned a ton. That is so true.

Rob: That's the thing. The first one is just Shindig, which is that the software platform used really didn't live up to what we needed. It was both in the broadcasting of it. I think you were saying people were like not seeing audio, not seeing video, not seeing this part, and not seeing that part.

Then when people tried to connect in the hallway track where we were trying to connect individuals like that part weren't necessarily functioning. Of course, you spent dozens of hours evaluating (I don't know how many tools) six, eight tools across a wide range of technologies, a wide range of prices, and all that stuff.

Everybody promises the world and then you get in and the day off during a livestream, that thing doesn't work. Someone suggested as well, we could try this on a more local event like try with only 100 people. If we had done that, it probably would have worked just fine, and then when we went to 570 at our peak, it wouldn't work.

Having an in-between I don't think actually helps. It fails at a certain point. It's somewhere between 400 and 600, I think is where things started falling off the bus, and so unless we had that many people, I don't think because it truly was a scale thing was my understanding.

Xander: I think that there was a bit of a balance there were the issues that we ran into seemed likely we were going to run into those same issues at 100 attendees. The platform itself, at one point, completely locked me out as an admin being able to run the show, being able to upload feeds, being able to manage changes to individual feeds as they were being streamed there.

I will say that the reason that we chose Shindig was the implementation of the networking element. It created this sentiment of being seated at a table with other guests that were in attendance. You can control the number of guests that were seated at each table. That was one of the parameters that we had set for them to only have 10 people per table there were seating up to 30 people at each individual table all the way without following the parameter that we set in the back end.

There were a lot of little bugs and glitches that were peppered throughout the back end of the software that didn't follow the inputs that we had submitted. This is like any other SaaS product that has a robust back end that it could be adjusted to meet the expectations that you have as a user of that piece of software, but the glitches and the breaks that were happening were based around some of those particular inputs that you had.

There was really very little way to recreate that type of experience ahead of the event as an individual producer. These are things that I am sure that the technology has gotten feedback on prior to, that wasn't the feedback that I have got when I had talked with them to really investigate whether the platform would be usable for us. It wasn't in the end of the referral information that I had pulled from some of the industry folks that were using the tool.

The software itself, I can hope that it is moving in a direction that it's going to solve the problems that it does have in place because if it does, then I think that the concept of the hallway tracker, the networking elements of the event experience would be amazing.

It said that it did the thing that we were looking for in a product. There are tons of them out there. We looked at some of the more enterprise-level like an expo. We looked at livestream. We were considering using just YouTube and Slack which is something we'll get into a little bit later.

We had to explore to hop in… There were a number of tech products that were doing similar things to different varying degrees of success with their users themselves and Shindig was the platform that had ticked a number of the boxes that we were looking to maximize on, or it ticked a number of the boxes that we were seeking out in a platform. Ultimately, without having 500-700 test cases within an infrastructure, you're only able to see what it can do under that mass of execution when you have that number of people in a space. It was daunting, I will say that.

Rob: Yeah. Another thing that I feel like we could improve is that we've commented on how this event was different or is different than an in-person MicroConf. I'm not sure how much that fully sunk in for me until we were doing it, but I was there. I was like, yeah, this is not a regular MicroConf. I don't know that we communicated that in crystal clear terms to people.

We got, I believe it was like 70% first-timers who had never been to a MicroConf, which is great. I mean, that's part of the beauty of remote, but the 30%, who had been to one may have expected this to be like a MicroConf event that was filmed in live stream and that isn't what this was. We mixed it up. I think setting that expectation next time would probably be beneficial.

Xander: Yeah, I would tend to agree with that.

Rob: The last one you have your pivots, Slack and YouTube. What do you think in there?

Xander: Yeah. In the midst of the show, we ended up just leaning on some of the tools that we have been using for the last four months when some of the videos and audio feeds were going down for individual users. We were streaming our signal out including both the video and the audio streams, but there were points where the screen was blacking out for one of our presenters. There were elements where the audio would cut and it would just be the video.

What we ended up doing is taking the actual stream from that we were patching into Shindig, and we just sent it straight into YouTube. We had our MicroConf Connects channel that was running side by side with a YouTube stream for people that weren't able to actually use Shindig as a platform.

To be able to make that pivot and to implement these alternative resources in the midst of an event, I think that's something that you wouldn't often see at a live event. Either you wouldn't be able to make that quick switch and have a similar experience in a live event. If you have to change hotels, if you have to change rooms, meeting spaces, and things like that, you would find yourself in a bit of a struggle in order to execute that in a pretty quick turnaround sense. I think that that was something that was successful based on some of the challenges we ran into using Shindig.

Rob: Yeah. Kind of reminds me of a sprinkler going off and having to move for himself. Too soon.

Xander: Yeah. That stuff.

Rob: All right. Well, sir, thanks for coming on and reliving the victories and some of the struggles and things we would do differently next time. It was a heck of an event to mark your one year anniversary working full-time on MicroConf.

Xander: Yeah, it was a good time. It was a struggle. There were some significant pitfalls in that you have to get past those as a producer. Everything is moving so quickly, you've got to step past them and move on to the next thing as quickly as you can in order to keep the show running. As they say, the show must go on.

Rob: All right, sir, and if folks want to see what you're working on, microconf.com, so much of what goes up there is you and if they email support@microconf.com, they can send feedback directly to you.

Xander: Totally.

Rob: All right. Thanks again for coming on the show.

Xander: Thank you so much. It was a pleasure being on for my first time after all these years.

Rob: Awesome. I hope it was interesting for you to hear some of the inside baseballs around MicroConf Remote. Thanks again to producer Xander for joining me on the show. That's it for this week. Although there will be another episode of TinySeed tales in your earbuds this Thursday morning. I hope you're enjoying season two so far, so thank you as always for listening to Startups For the Rest of Us, and I will be in your earbuds again next Tuesday morning.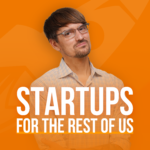 In this episode of Startups For The Rest Of Us, the tables have turned as Rob is interviewed by Dr. Sherry Walling. They talk MicroConf, the podcast, state of independent SaaS report and TinySeed but also explore bigger themes like what Rob wants to accomplish with all of his businesses and a unifying theme he's established across the board.
Items mentioned in this episode:
Rob: Welcome to this week's episode of Startups for the Rest of Us. I'm your host, Rob Walling. This week is a show we do about every three months. It's a catch-up with me, my wife, Dr. Sherry Walling. She's a clinical psychologist, a founder, and an executive coach. She comes on the show and interviews me about what I've been up to since the last interview. Tracy Osborn interviewed about three months ago. I hope you enjoy this episode as it continues to follow my story.

Sherry is (as I said) a clinical psychologist. She's also built up a really nice personal brand in the space of helping founders succeed, and helping them stay the same while starting up. You can check her out at sherrywalling.com or @zenfounder on Twitter. With that, let's dive in.

Sherry: All right. You feel ready?

Rob: Yup. I'm all good.

Sherry: You're good to go? You're focused? You're here? You're in the game?

Rob: Yup, I think so.

Sherry: It's so much harder to talk about your own stuff than it is to interview other people.

Rob: I don't know. Sometimes. I am on the interviewee side probably as much as I'm on the interviewer side. Maybe that's not still true today, but I'm on it quite a bit, so I'm cool to chat.

Sherry: Do you tend to get the same questions over and over when people are interviewing you?

Rob: Yeah. If it's a new audience, a new podcast, or someone's who's just doing a bunch of interviews with people that he or she doesn't know. They kind of go with the surface stuff, and they have the same set of questions. They're all pretty similar. But every once in a while, I go on a one called, What Works, I think it's what it's called, and she asked questions about values, imbuing things that you do with your values, and how you do it. It's just a very different, whole different tact. Those can be interesting, or they catch off guard, frankly. They look at things from a different lens.

Sherry: What's one of the most interesting questions that you've been asked recently?

Rob: That would probably be in that interview. She basically was saying, "How do you pass along your values?" or, "Which of your values do you want to be in the companies that you start and be delivered to the teams that you worked with?" and then, "How do you do that?" It was just a whole path of thinking about that. The reason it was interesting was because I had really not done a lot of thinking about it. I had to think on the spot what those things are and how I do those.

I listened to it today. It came out good. That's actually the beauty of being asked the same questions over and over. You learn how you think about them. You learn how to answer them eloquently and in a way that's succinct, not just you thinking out loud and trying to find your way to an answer.

Sherry: Okay. One of the things that I think is interesting about you is that you are working on three interrelated but separate businesses at the same time. The way in which those businesses are growing, they're all growing and shifting right now. I'm curious how you direct that growth. Of course, we'll talk about each of them separately. We'll talk about MicroConf, we'll talk about Startups for the Rest of Us, and of course, TinySeed. What's the unifying thread? What are you trying to accomplish? What do you want out of these three businesses as they grow?

Rob: I realized this over the past two years after I left Drip. I was saying, "What should I do next?" I was looking at buying a tabletop gaming website. Just going completely off into a different direction, down a different path I had gone previously. But the more I looked at what I have done all these years for free (in essence), compared to the software products, the startups, and all that stuff that I had started, blogging, podcasting, and starting a conference are either completely revenue-neutral or rounding errors of revenue. But I did them, anyway.

That was a big sign to me that it should be the direction that I had. I realized that the things those had in common and that the three things you're talking about—MicroConf, TinySeed, and the podcast—have in common is they help entrepreneurs. They help founders, they help us bring us strategies and tactics, but they also bring us together, and they inspire us to keep going.

Startups for the Rest of Us are free. It's every week. There's a little bit of community around it because you can tweet about it or be in the comments. You can hear other people answering questions and sending their questions in. But really, it's a low level of engagement, and the cost is zero. If you take that up one notch, probably my first book Start Small, Stay Small is between $10-$25 depending on which version you buy. There's no community there but there's a lot of strategies, tactics, and some inspiration.

If you take it up another notch, then there's MicroConf, which is our local events will be $99, and our growth is $1000 or $1100. There's way more engagement. It's super intense in terms of strategies, tactics, and inspiration, but they all do the same thing. They're purely to help startup founders. One does it for free, one does it for cheap, and one does it for less cheap. Then there's TinySeed. You can see the path, the thread that binds all those together. That's really what I found of everything I've done in my life as a professional. That's the most fun, and that's the one that I'm most excited about. You can tell because I've been doing it for 15 years now. The same thing.

Sherry: But you're a teacher. You've always been someone who learns something thoroughly, and then wants to explain it to someone else.

Rob: Yeah, there's that element. That's how it started with the blogging, the podcast, and the book (I guess). The interesting thing is it did not occur to me until a couple of years ago when it really hit me. I saw myself as a facilitator, getting people together to learn, and in the early days it was all about the tactics and the strategies. Then about (I'd say) seven years ago, we realized, "Boy, it's much more about the relationships in the community," and then a couple of years ago, I realized I really am bringing people together, like that's the most important piece.

Sherry: It's interesting to hear you say that as something that came to you later because in my life with you (which began 20 years ago), we identified ourselves as gatherers when we were in our early 20s. People would be at our house.

Rob: Yeah. That was always something we did, but you and I did that together. I didn't know if I could do it on my own, if I should, or if I'm good at it. Then you looked at the track record of it. The interesting thing is when I actually looked at what I've done. There's a certain amount of being successful, whether it's as an entrepreneur or not, and it's knowing myself. The more that I've learned about myself and removed those blind spots, the more I feel like I'm able to manage my own psychology, manage my own pros and cons, and strengths and weaknesses.

When I look back, I've had this blind spot of, I didn't realize how much I wanted to get people together. You and I did it naturally (again) 20 years ago. One of my favorite parts of the podcast—which is a very unidirectional medium, is basically one or two people talking in the mic while everyone else was listening—are these Q&A episodes, where we get all the listener questions, feedback, and the voicemails. We can rally around that and feel like if you listened to five or six listener questions, you know, "Wow, it's not just the two hosts that are answering this. It's five or six other people." Every month we do an episode. You hear they're being people, even in the medium that is designed to not to be.

In my first book, I was going back and reading that, and I used a bunch of examples of Ruben Gomez, Ted and Harry from Moraware Software. I don't remember who else, but even at that time when I didn't need to do that, I realized that bringing other folks into the mix only benefits all of us. We are all smarter than me.

Then of course, MicroConf. Is that and TinySeed much more intense and much smaller scale? Having the batch of 10 founders is this super in-depth and intimate community.

Sherry: Let's do a little bit of a deep dive into the podcast. There's been some significant shifts lately. Mike is not on every week anymore, still part of the podcast but is not the weekly co-host. And you've made some other personnel changes by hiring an assistant producer. How's that going?

Rob: It was touch and go at first. It's just kind of scary to be on a show that has had a certain format for 450 episodes. Then there's suddenly turned that over and say, "Can I do this? Can I really keep this going at a level that it deserves (given the audience), and just giving all the stuff we put out there?" Right now, it feels like since then, there were some touch and go moments, but pretty much everything feels up and to the right. I feel really positive about it.

I have a renewed energy around it, and I think people can feel that. I'm also, every week, thinking, what can I do differently this week? What can I mix up? The novelty of that, of even trying different formats, I've tried some that just don't work out well, but people were like, "That was an interesting experiment. Have you thought about doing it this way?" It's almost like customer development. Try something new and try something new, and just keep the variety going.

The interesting thing is when you do that, it takes a lot of time. You just don't show up every week and talk for 30 minutes like we used to. That's where the assistant producer comes in. I find myself spending more and more time each week just going guest research, writing questions, trying to find folks, and just doing all the stuff—calendaring, moving MP3 files from here to there, et cetera. It's just all stuff someone else can be doing, so that's really where I started looking for someone to help out and take that burden off because I wanted to keep doing it.

This is why podcasts stop. People can come up with great ideas and want to do them, but real life gets in the way. Running MicroConf and TinySeed, then having this podcast as well, there's a lot going on in doing day-to-day stuff.

Sherry: Just a lot of admin, too. Moving files around is not that fun. You tried this discussion format. Did you enjoy that? Was it fun? What were the pros and cons of that?

Rob: Yeah. It was a news discussion show-type thing. It kind of worked. It mostly worked. It was super fun to record, but I think I want to put some tighter reins on the couple of the topics, and try to make them more current events. I also think that having three of us on the mic or even four at once and doing round-table on topics, I think it could be really interesting. I know a couple of other shows that do that. They focus on news topics like startup news or tech news. You hear a variety of voices from a variety of perspectives. It's really interesting.

Again, that's logistically a lot of work, to find those people, to find the time that works for everybody, then get all that audio files. Just get everything together. Writing the show notes, finding the topics, on and on and on. The shows I'm talking about are either the people who literally do them full time or they have full time staff doing them. That's what I'm looking at. I'm expanding into that one because there's no one doing that in our space. They do it more in the Silicon Valley or in the tech news space.

Sherry: Did you try a show format that you weren't such a fan of? That you didn't like? Or you didn't feel like working well?

Rob: I don't know. I did a couple of hot seats. I got mixed reviews or really I would ask people, "What'd you think of the hot seat?" They're like, "Oh, you did a hot seat?" I was like, "Yeah. I went through this, this, and that." Someone's like, "Yeah, I don't remember that episode," which tells me it probably wasn't memorable.

Sherry: It felt like an interview, maybe?

Rob: Yeah, I don't know. I've also heard people say, "The ones where you go through with an entrepreneur, your troubleshooting things, and trying to think through, those are the most interesting ones," which essentially are the ones with Mike and the ones that are hotseats. That's always the issue. You only have a handful of data points in any of these things.

Even when I call for feedback and say, "I'm going to try this interview, call everybody back for a Q&A, and try this thing out. Give me your feedback." I will get 5 or 6 people who sent me an email or tweet me out, or maybe it's 10 or 12. But it's not so many data points, that it's not an end of 100 or 1000. I will often get two that say, "Yeah. That was really good." And two that say, "I was kind of bored." What do you do with that, at that point?

Sherry: You keep going.

Rob: Yeah, no doubt.

Sherry: Which is what you've done for 10 years now. The 10-year anniversary of the podcast is next month. Is that true? Is it really 10 years? That's crazy long!

Rob: Yeah. March of 2010 was our first episode.

Sherry: Wow. Almost 500 episodes.

Rob: Yeah, that'll be in June, that 500th episode.

Sherry: Dude, you're an old podcaster.

Rob: It's just really ancient in podcast years, yeah.

Sherry: In podcast years, that's OG for sure.

Rob: Yeah. It's a trip. To me, the 500th episode is a big milestone. 10 years and still super interesting. I don't know if I'll do anything fancy for that but 500th episode, I'm trying to wrap my brain of like, what do you do to celebrate that? What do you do that's different not just the same episode that hasn't been done before?

Sherry: What are you going to do?

Rob: I don't know yet. I'm still thinking about it. I have some ideas.

Sherry: If you could live podcast while skydiving.

Rob: I could do that. I think the audio quality would probably not be great. Imagine that. "I'm your host Rob Walling."

Sherry: It's just like a long scream.

Rob: That's the thing. A bunch of the formats that I do here, Mike and I did a live podcast recording at MicroConf Europe for our 300th episode. It's okay. As a podcast, live podcasts are not that interesting. They're always my least favorite. If I'm listening to a series and I do a live show, I'm sure they're great fun to be there in person. There's that energy, but it's not as interesting. People are either… I don't know. I don't even want to conjecture why that is. I just know that I've listened to 10–15 live episodes from different podcasts that normally record in a studio. They're just off their game. I can't think of a single one that was better than just the normal episode that I normally record.

Sherry: I'm curious what the audience would recommend or would want to do with the 500th episode.

Rob: Yeah. I'd be happy to take suggestions either at Twitter @robwalling or questions@startupsfortherestofus.com. Definitely open to ideas and ask a few close friends of mine who listen to a lot of podcasts, what are the best episodes you've heard. Again, I have some ideas. I'm just trying to whittle it down and figure out what. I can come up with ideas that are really, really, a lot of work, and I'm trying to figure out how to either pair that down or make it happen or whatever.

Sherry: If work, money, time, and resources were no option, what would you do?

Rob: No limit, I would have 500 startups experts, founders, or people we respect answer a question, ask me a question, or something outrageous.

Sherry: That's a really long podcast.

Rob: Well, that's the problem. I can't do that.

Sherry: 24 hours of Startups for the Rest of Us.

Rob: Right. Wouldn't that be a stunt? Wouldn't that be crazy?

Sherry: It would be a stunt, that's for sure.

Rob: A three to four hour podcast. Maybe don't do 500. Maybe just do 10. You can just see where it goes. I have to arrange that and figure out who to ask, get the files back, and all of that. And it has been done. I kind of have enjoyed some of those episodes we've done it ourselves. Our 100th episode was basically asking a bunch of people a question. We've got, I don't remember, it was like Shawn Ellison, Andrew Warner, and a bunch of people answering questions that we tied in. That was a fun one. But, do that again for 500?

Sherry: I don't know. I just know that the need to do something novel or new with that big pizzazz is maybe the best way to celebrate 500 episodes. I mean, 500 episodes is just relentless execution which is the Rob Walling theme. I don't know about this pressure to do something new.

Rob: It's possible. We did it for 400. We have a lot of these out. Four hundred was just an episode Mike and I recorded about being consistent. That was the whole thing. We looked back, and we talked about our metrics changes, audience listenership, and how we have shown up every week, why we show up every week, just all that stuff. We have done that, I'll say, but I certainly could revisit that theme for sure.

Sherry: Well, that would be consistent.

Rob: Indeed.

Sherry: Right alongside this monster anniversary for Startups for the Rest of Us, you also have a new little baby podcast, the TinySeed Tales. I have to tell you, every time I see that title, I think about the DuckTales, a Disney show that existed when I was a kid.

Rob: That was an awesome show. That show holds up.

Sherry: It had this really cool song. So TinySeed Tales. How's that going? You launched season one.

Rob: Yeah, season one went out. It was a podcast I wanted to do for years, but it took a lot of time and a lot of money because we have to pay a producer who's producing it at a pretty high level, voiceovers, scriptwriting, and all that stuff. That was a cool experience to see how that's done. You haven't heard any episodes right?

Sherry: No. Confessions of the wife.

Rob: I know you don't listen to my podcast and I listen to yours. Let's put that for the record. If you listen to nothing else, you should listen to TinySeed Tales. It's 8 episodes, they're 20 minutes each.

Sherry: Why should I listen to it, Rob?

Rob: Because it's good radio. It's really good.

Sherry: What makes it good radio. I know it's not just the production value, the money, and the time. Why is it good?

Rob: One part is you talk for 40 minutes then you take the best 15 minutes of all that audio. You pack it together, write five minutes of voice-overs. That is inherently going to be more interesting than a 40 minutes interview. You just get better tape. In addition, I really started doubling down in my interviewing skills right before that because I didn't want it to suck. You know me when I'm new to something or feel like I'm not good at something, I dive in pretty deep.

Probably some of my best interviews I've given are in TinySeed Tales. The first season was with Craig from Castos. He's also very thoughtful, he's really good on the mic, it was a very natural fit for him to do. He wasn't nervous. I could imagine doing it with somebody who hasn't podcasted before, and I think it would have been a lot more challenging. Then there's cool music, too.

Sherry: Oh, as long as there's cool music. Is it the Tiny Tales theme song like DuckTales?

Rob: No, but we should've done that now that you said that. Dude, you're mocking it. DuckTales holds up. It's one of the cartoons from the 80s that's considered to be very good.

Sherry: I'm not mocking it. I am singing along. You misunderstand me, sir. I'm not mocking it.

Rob: They're redone it; Disney just redid it. The new one has Chucks, too.

Sherry: Have you been watching Disney Plus at night while I'm sleeping?

Rob: No. Maybe Finn has.

Sherry: Okay. One last question about the podcast. I know there's lots of other things that you've been working on that I want to ask you about. What is your growth area in podcasting?

Rob: What do you mean? What growth area?

Sherry: You've been doing this for 10 years. What are you working on getting better at? What are you continuing to learn about and press into as someone who is guiding Startups for the Rest of Us?

Rob: Two things, you've heard me do intros and outros or solo episodes. I want to be able to do those almost without editing. When you and I are here talking, I'm not starting and stopping 20 times for five minutes of response. It's just a natural conversation that flows. When I sit down to intro and outro this episode, Josh, our editor, is cringing right now thinking of how much he has to edit those two minute or three minute intros. Something about it when someone else's not in the mic, I get stuck. It's weird. I'm trying to work through that.

The other thing that's more visible to the listeners is every interview I do, I'm trying to become a better interviewer. I'm trying to get better asking the right questions, asking them in a way that brings out the interesting answers, that touches on the emotions, but also brings out tactics and learnings. There's a lot to be learned there. That's what's still exciting for me about the podcast. I think once I peek at anything, most of us, once you peak and you're like, "That's it. I'm the best there is," it's only downhill from there. That still feels like I can see a lot of mountains up ahead of me that I haven't climbed here with podcasting. I think I can only get better in a lot of ways.

Sherry: Are you going to be doing this in 10 years?

Rob: I don't know. I would say yes because that's my personality, to just do things forever. I said that on purpose. I said it on purpose because I knew you'd laugh. Every software company I ever started I have not done forever.

Sherry: I know. That is absolutely not true, Rob Walling.

Rob: That's the opposite, yeah. The Interesting thing is with books, blogs, podcasts, conferences, that stuff, I have done for a very long time. That was the signal a couple of years ago where I was, "I keep coming back to these things," and podcasting is one. TinySeed Tales, while it's been on this feed, I'm setting up another feed for it, and it's going to be in seasons. But really, I have two podcasts now, and I could see having another. I enjoy it that much. I enjoy consuming podcasts that much, and I enjoy creating them a lot.

Do I think I will be podcasting in 10 years? I do. I think it might be Startups for the Rest of Us, but who knows? So much can change. If you think back 10 years ago, I hadn't started Drip. I hadn't bought HitTail. I hadn't started this podcast. So much was different, so when I think 10 years ahead from now, where could that lead?

Sherry: Speaking of things leading places, let's shift gears, move down the funnel a little bit, and talk about MicroConf. It has been a huge year for MicroConf already. You did this big announcement talking about reorganizing the schedule and structure of MicroConf. We are getting ready for MicroConf here in Minneapolis in just a few months, which I'm very excited about. So, 2020 compared to 2019, what are the significant changes that you're implementing with MicroConf?

Rob: As you said, it's a huge change. In 2019, we did three in-person events.

Sherry: Which was Growth Starter in Europe. Now, what's 2020 looking like?

Rob: We're doing seven in-person events. It's Growth Starter in Europe, and then four were local events.

Sherry: You just sent me all the calendar invites in these events yesterday, and I was like, "Holy crap, you're basically gone most of the month of October traveling around doing the MicroConf Roadshow." It's what I'm going to affectionately call it.

Rob: Yup. That's exactly a good name for it. We went to seven of those, then we were doing the State of Independent SaaS reports. I'll say we're doing it. We did the survey, issued the report, did a live stream, which is I've talked about was quite an endeavor and a little bit nerve-wracking.

Sherry: A little bit nerve-wracking? Are you kidding me? You were sweating that for weeks. I haven't seen you that stressed about something. Maybe the Drip sale or the decision to leave Drip, but you were like, "Which outfit should I wear?" It was really occupying a lot of space. Why do you think it was so challenging?

Rob: Probably because I wrote this blog post here years ago called Terror of First. I said that the first time you do anything, it terrifies you. Then, you just do it until you get numb to it. Pretty soon you'll get better at it, and you'll get more comfortable with it. First time I ever published a blog post, I was freaking out. First time I ever published a podcast episode, I was freaking out. First time I ever did a talk in front of people, I was freaking out. On and on and on. Each of those I have become more comfortable with. I think most of us do, and that this was one.

Doing a 30-minute live stream where you are standing, looking at a camera and nothing else, is not the same as standing on a stage at a conference and talking to 500 or 1000 people. It's crazy how different it is. The energy is different. It's a skill and it's something that, if you'd ask me what's my personal development this year, a lot of it is that it's getting better in front of a camera. I'm not nervous. I don't get the sweaty palms, hair standing up at the back of my neck, and throat closing. I don't get that. You just get awkward naturally. The camera just doesn't feel like a natural conversation because you're talking to no one. You're […] an abyss and trying to have a personality, and  I don't think it's a natural thing for us to do, at least for me. I'll speak for myself.

Sherry: Oh, no. It goes against every part of our brains that's geared towards interactive communication.

Rob: Yeah. No one's nodding. No one's saying, "Uh-huh." You're not getting any positive feedback, which in an event, I can be nervous, get up, start doing a talk, I start talking about things, I see people in the audience are going with it, they're smiling, and I'm like, "Yeah, yeah." You feed off that energy. You know that feeling.

Sherry: Oh, yeah.

Rob: And you don't get that with the thing. That's where, standing for 30 minutes with no script, no cue cards, talking, and knowing that there's really no cutaways, even to get a drink, there was not enough time for me to stop and get a drink of water in the middle of that. I could have, but people would literally be waiting on a live stream while you do that. That's a new experience for me. I'm sure over time, it will become more comfortable just like now on stage. If I need to stop and get a drink, the deafening silence that you hear…

Remember the first time you did a talk whenever you were quiet? It sounded deafening like you should be feeling the silence. Everyone was waiting for you to say the next word. Then, the 10th or the 20th talk you do, you're like, "The silence helps." It gives people space.

Sherry: Yeah, the silence is fine.

Rob: Yup. That's where doing a live stream like that, I was like, "Which rules apply? Which don't? What do I have to adjust here? How do I get in front of this many people?" It got recorded and now it's on YouTube. I think it's 2500 or 3000 views. I'm going to be seen by 3000 people on the camera. How do I make that interesting for them? How do I make it provide that value of 3000 people giving me 30 minutes of their time?

Sherry: Why was it so important for you to do this State of Independence SaaS? To do the report, to do the study, then to do a live stream? Why is that significant?

Rob: The report for me is like a passion project that I've been wanting to do for years because there just hasn't been data in our space. We see all these reports about venture capital raising companies, their stats, and their benchmarks. I've just been so curious because people asked me, "How many people go to MicroConf have raised some kind of funding?" I was like, "I think about 10% but I don't know." I was super curious to hear that. I have all these rules of thumb like what your churn should be, what's good, bad, and great churn, trial-to-paid conversion ratio, just all these metrics that I have developed the rules of thumb over the years, but it's just from seeing a bunch of apps. It's beyond anecdotal. It's not that I had an end of one, but I had an end of dozens, I'll say, that I've combined, and I wanted to see how those held up.

It wasn't just a personal thing. I want this whole space. I think this is the future. I believe that this space is the future because venture capital can only be invested. It's like 1 in every 100 startups or something; it's a really small number. We're "for the rest of us." We're startups for the rest of us. We're the other 99%. I believed as we move forward (and had believed this for a long time), we are the long tail of startups, so where's the data on us? Where's the stuff to help us? Where's the stuff to give us some type of benchmarks?

Sherry: How do you see the information in this report and in the live stream impacting an individual founder?

Rob: The live stream was 22 minutes, plus Q&A of me just walking through some high-level findings, and it was to get people interested enough in it to read the report. The report itself is 65-80 pages, depending on which version you get. There's a lot more in the report. You can think of the live stream almost as an advertisement to download the report. Just to be like, "Hey, look at this thing. This is interesting and these are my thoughts about it."

Sherry: It's an abstract.

Rob: It is, that's a good point. An abstract, like an academic paper. Whereas the report, if I was the founder, I would be looking, "Oh, where am I? What percentile am I at with my churn, with my trial-to-paid, and with my hours worked per week? With how many years I've been in the business versus growth?" There were just all types of findings in there that I think it depends on your situation that we can benchmark ourselves to. In addition, there were some interesting findings with which marketing approaches, which advertising approaches, are working best for you right now.

We now have a ranking on that in our space. We have payback periods for Facebook and Google Ads. You can see it. My gut was always, "1–3 or 1–4 months is where we want to be as bootstrappers, indie-funded, self-funded, founders." That was the majority (I think) or maybe it was 40% or 50%. Again, it reinforces some stuff that I already knew. If I hadn't already known that or if you're just coming new to the space, you're just trying to figure stuff out, you can just look through, and be like, "Okay. This is the sanity check range of where most people are."

Sherry: And on some really, really, concrete things that affect choices that founders make every day. What's this MicroConf Connect? More Slack channels for me to deal with? Oh my God, why would I do that?

Rob: Yay. I'm totally going to invite you. That's another thing. It's the State of Independence SaaS live stream. We're doing a MicroConf Remote, which is a remote event here in (I think it's) July or August. I don't know if we have the date nailed down yet. Then, we have long been asked like, "I want to stay in touch with folks from MicroConf year round; there's no way to do that,"  because would set up a Slack channel for an event, use that as a communication method, then we shut it down 30 days later. The reason we did it is because managing a Slack channel is a lot of work. You need to moderate it, keep it healthy, and there's all kind of stuff to be done.

We now have the resources to do that. So, that's what it is. It's connecting founders, it's an online home for the MicroConf community, founders and aspiring founders who want to build these ambitious startups, as I often say in the intro of this podcast.

Sherry: All of this stuff and change that's going on with MicroConf in it, it is all rebranded and packaged in a great website now. You have that all redesigned and redone.

Rob: That feels really good.

Sherry: It looks so much better.

Rob: It was a side project. That's the thing. The podcast and the MicroConf were literally side projects of Mike and I. We both felt like these should get more do. These are good things that should be treated better, look better. It feels good to finally have a logo that (I think) will last us a long time on a website and all that stuff. That's been the big push since we brought Sander on full- time here about six months ago. It's just getting your ducks in a row, how these all fit together, and how do we expand this in a way that helps more founders.

It comes back to that whole thing, why am I doing this? Because it excites me. I want to be in the space. I want to help founders. So, how do you help more founders? You do stuff that's hopefully cheaper because a lot of people are bootstrapping, and you try to reach more people. That's where you get the remote and local events where we roadshow out to folks, so they don't have to travel.

It's been a fun experience to try to brainstorm how to do that, how to accomplish that.

Sherry: What founders need.

Rob: Yeah, and how to do it in a way that's economically viable. If you think about MicroConf being three in-person events per year, you can't just expand that infinitely. It doesn't scale. You can't do 100 events per year. You can't easily switch to that. How do you do that and expand it in a way that's intelligent? Intelligent but somewhat scalable. That's a balance we're trying to strike. Some online stuff, some in-person.

Sherry: You just need to see it grow up. I think Startups for the Rest of Us, MicroConf, as you said, they were side projects. They were things that you did on the evenings and weekends when you were running your real company. Now that you have more time and energy to devote to them, they really are starting to look like that, and reflect that this is some of the core of what you're doing, what you're working on, and the ways that you're serving the founder community. I love how they look. Both the Startups for the Rest of Us and the MicroConf websites are looking good.

Let's talk a little bit about TinySeed. Since that is (I guess) your "real business" now.

Rob: Yeah, for sure.

Sherry: You've closed the batch two, right?

Rob: Almost there. We've made offers. We've had verbal yeses if everything goes through. You never know what's going to happen when you get due diligence and paperwork, and we've basically in the midst of that right now, so sending docs, getting some stuff signed.

Sherry: Is that the least fun part?

Rob: For me, yes. The due diligence. I think for everybody, probably. It's the due diligence, trying to get docs signed, and just all the questions.

Sherry: Paperwork.

Rob: Totally. Papers and paychecks. It's been really nice to have Tracy around because she's spending a lot of time that I spent last batch. She's focusing on that and then Einar's, working with her on that. Given the podcast expansion and the MicroConf expansion. It was like, "I can't do that again." You can only do so many things at once. That's been the reason I haven't been able to focus more on these other things.

Sherry: Is it the hope to bring batch one and batch two together in Minneapolis right around MicroConf time? Just everything converges?

Rob: Yeah, it does, which is kind of cool. That was by design and it will be by design. Since we are remote, there's not a ton of overlap between the batches. It's neat to be able to have the batch two meet batch one, and hang out. There's the alumni association, so to speak. That's a big factor in a lot of these accelerators. It will be in TinySeed, where the alumni help the next batch get acclimated, and can offer some mentorship or some guidance on a number of fronts. I think that's the value.

Sherry: Yeah. They become mentors of sorts.

Rob: Exactly. That's such a big part of the value of being an accelerator and not just being a fund. When you have a fund, you write checks to companies. Oftentimes, they never meet. They don't really know each other. They'll know of each other but they won't hang out together. The batch part brings people together in such a tight community, and even across batches, being able to propagate that, and to have—by the time you get to batch three, four, or five—them reaching back to batch one who (a lot of those companies) will be wildly successful at that point. I'm willing to wager and have been willing to wager. They're able to then continue to learn from them and also get introductions and work on the networks. The network of TinySeed founders will expand naturally each year.

Sherry: What changes have you made between batch one and batch two?

Rob: The process for batch two, the application process was more streamlined. It was just a better process. Of course, we tweak the application questions a lot. It was good to have three people who weren't just myself. Actually, you were involved more on the first one because I have someone off questions. This time, Tracy took a lot of the third person role to weigh in on things. That was helpful.

We did change the funding amounts. We tweaked them very minorly. The version two terms, I believe, are the same. I don't think we changed that term at all. Then batch two, we'll tweak some stuff with the calls. We're going to do fewer retreats. We did four retreats this year and our feedback was…

Sherry: Too much time in Florida?

Rob: One, too many retreats. Yeah. We're going to move to three in-person gatherings which feels good.

Sherry: It's nice to have some space to implement all of that retreat content between time.

Rob: Yeah, that's the idea. What we found is you learn a ton in the first couple of months, let's say, 3–5 months, 3–6 months. Then you really know where you're headed after that. You have some small questions beyond that but it's not the huge directional shift. Like in the first two months, we had multiple people that needed to completely redo pieces of their business. You're charging three times too little or your on-boarding is no good. Your entire pricing structure is off. Let's help you figure out how to tweak that or your copy is this. There's some major changes. While those continue to happen in some former fashion, it's not to the extent of the first few months of a program like this. There's actually less of a need as you get through the program.

There's a reason why a lot of accelerators are three months. You can provide a lot of value in that time. Of course, their goals to raise around haven't really raised funding. That's not our goal. We do think that SaaS, we know that takes a lot longer. We do want it to be longer than 3 months, but we also think that a call every week for 12 months is probably the initial hypothesis. It starts to feel a little heavy as you get further and further in. It's like, "Do we really need two mentor calls a month still?" Even if there were 8, 9, 10, months into this. Or, am I just focusing on needing to implement right now? It's almost accountability mode. I need someone to keep me accountable to sanity checks and stuff, to just keep me accountable to continue to implement these plans that I'm trying to get done by month 12.

We really have seen a shift in a lot of the thought process and the stages these companies are at, which is good. It shows there are emotions. A lot of folks came in relatively early stage and you hit a point where you don't need all that anymore. You're just plowing forward, blocking, and tackling, as they say. Just implementing.

Sherry: What are you most excited about a new batch, another round?

Rob: I think that with any startup founder (which I still consider myself), we're implementing some things differently. I'm excited to see how that works out and don't work out. I'm excited to get to know everyone. The relationships that I've had with batch 1 founders are truly valuable to me. And I don't mean monetarily. I mean, I would call so many of these folk friends. Certainly, deep acquaintances but people that I enjoy hanging out with that I truly wish a lot of success on. I truly wish that they have a lot of success, purely because I think they've worked hard. Building new relationships is probably the best way to say it. That feels exciting. It's exciting to me to be able to help people. It's another group of folks.

Sherry: Yeah. It's a deep investment in humans.

Rob: That's what it is. That's the part that excited me the most. Just in general, investing deeply.

Sherry: Well, you have a big year. Has it been two years since you left Drip? Almost two years?

Rob: Yeah, almost two years.

Sherry: There's been phenomenal change in growth, the development, the inception of TinySeed, all the way to now, your second batch. It's amazing to see the pace which you've moved, but also, you've been executing on these ideas and these materials for many years, at least 10 with the podcast. Again, we have that dichotomy of 20 years to overnight success.

Rob: Yeah, that's how it feels. It's that thing of showing up every day. It's relentless execution, but what's funny is that it makes it sound like you work to the bone constantly and work 60 hours  a week. That's not what I do. Not really what I've ever done for any stretch of time. You can build it up, as you're saying, but you do anything consistently for 10 years. You're going to make some progress. You're going to get better at it. You're going to build something.

Sherry: Thanks for letting me take over your podcast today.

Rob: Yeah, it was great. I enjoyed the conversation. It's cool to be interviewed by different people because they think about things along different axes, lands in different questions, and looks at progress along different axes, I guess, to say again. Yeah, I really appreciate you taking the time to come on the show.

If the folks want to keep up with you, you have your own podcast called ZenFounder. You are @zenfounder on Twitter and sherrywalling.com on the Interwebs. Thanks again to Sherry for coming in the show and look for another Rob catch-up episode here in about three months.

In the meantime, if you have questions for me or other guests who appeared on the show, please send me an email at questions@startupsfortherestofus.com. We also have a voicemail line people use from time to time, (888) 801-9690. As always, voicemails and audio files go to the top of the stack. If you're not already subscribed to Startups for the Rest of Us, head to your podcatcher, search for startups. We're typically in the top five. Thanks for listening. I'll see you next week.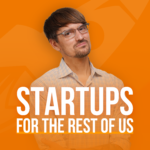 Show Notes
In this half episode of Startups For The Rest Of Us, Rob makes the biggest announcement in MicroConf history and talks about the future of the conference.
Items mentioned in this episode: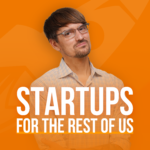 Show Notes
In this half episode of Startups For The Rest Of Us, Rob announces the inaugural state of independent SaaS survey. A survey that looks at SaaS benchmarks for non-venture backed companies and how you can participate.
Items mentioned in this episode: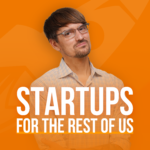 Show Note
In this episode of Startups For The Rest Of Us, Rob and Mike talk about their 9 key takeaways from MicroConf 2019. They give a brief synopsis of some of the talks from both starter and growth edition.
Items mentioned in this episode:
Rob: In this episode of Startups For The Rest Of Us, Mike and I talk about nine key takeaways from MicroConf 2019. This is Startups For The Rest Of Us episode 439.

Welcome to Startups For The Rest Of Us, the podcast that helps developers, designers and entrepreneurs be awesome at building, launching, and growing software products. Whether you've built your first product, or you're just thinking about it. I'm Rob.

Mike: And I'm Mike.

Rob: We're going to share our experiences to help you avoid the same mistakes we've made. We're in this week, man? You sound a little tired.

Mike: It's mostly the voice, it's just a little scratchy. I am a little tired, but it could be worse. I mean after seven days in Vegas, that will do it to you.

Rob: That's the thing, right? Normally, we record this MicroConf recap episode the week after or at least a day or two after MicroConf and this year due to my travel schedule, I'm heading to London in a couple of days. We basically have been in Vegas for six and seven days respectively, and voices are shut, and all the things. Hopefully, it will go well. Aren't we also both drinking rye whiskey right now?

Mike: Yes, it's a WhistlePig rye, it's called WhistlePig, but it's a rye whiskey. It's quite nice. They make it up in Vermont.

Rob: It's very nice. This will be a fun episode. We have some takeaways that I pulled away from Starter and Growth, let's see how many we can get through. What's new with you in terms of the past week hanging out here at MicroConf?

Mike: One thing I noticed that was sort of a recurring theme was I saw people increasing their prices all over the place which was kind of interesting there. I was sitting outside while Starter edition was happening, and there's some group of people around the table and one of them had been convinced to double his prices on the spot. They basically made him open up his laptop, change the pricing on his website, and then shut down his laptop. It was pretty cool.

Rob: There was someone else that did that. Someone 12xd their pricing. They were obviously priced quite a bit too low and they said that sales continued to come in after doing that. I heard a rumor, you may confirm or deny, that Bluetick's pricing might be rising soon.

Mike: Yes, it will be going up in the very near future. Actually, probably by the time this podcast goes live, prices will be tripling.

Rob: That's the way to do it.

Mike: We'll see what happens. It's an experiment like anything else, but that's what you want to know is that price too high or is it not.

Rob: For me, obviously, I had a great week here. It's super inspiring to see up and coming entrepreneurs, successful entrepreneurs, and have my laptop charger fail in the middle of the conference. Luis run the conference off our laptops and in this case, we did not, but it was a trip. I have a new MacBook and so I needed the USBC charger and not many people have one. The brick died, the cables all worked. I was like begging, stealing, and borrowing […] at the conference to keep my laptop charged.

Mike: I thought that was funny that of all the things that you had more than one of, the one thing you didn't was the actual brick itself.

Rob: That's the thing. I literally have extra this cable, extra that cable. I have two things of ChapStick, I have two or three phone, and iPad chargers. I carry multiples of everything, but I don't bring an extra brick because it's the heaviest piece, and I've never had one go out on me before just at the time when I needed it, it was kind of funny.

Mike: Actually, I love this, I just saw on Twitter that there is a photo proof of you sitting down on the job while I do all the work.

Rob: That's fast. I'll go look for that. You have this whole list of things to do at the end of the conference and I didn't really know. They're normally passing back and forth and I just kind of hang out. It was like Tom Sawyer in full effect. MicroConf is a conference you and I started in 2011. It's for self-funded founders and now, even some not so self-funded founders with the kind of rise of folks like CartHook and LeadFuze who take small rounds of funding, but it's bootstrappers at heart.

We split the conference three years ago. This week, we ran back-to-back conferences. Monday-Tuesday is MicroConf Growth. We had around, I believe 265 on total attendees including speaker sponsors attendees. At Starter which was the three days following Wednesday, Thursday, 180 people, […] at least this year and last year at the Tropicana in Las Vegas. I think a goal that we made while we were here is to do it somewhere other than Las Vegas next year.

Mike: That would be quite nice, I think.

Rob: We have tried to do that many times and every time, it winds up being so expensive to move out of here. That's kind of the trap of Vegas, is it's relatively easy to get to, and the hotel, and that the venue, and the rooms, like just everything is not that expensive, and it's like less than a 10-minute drive from the airport, it's all these things that make it, I don't know, it's seductive. Because if you look at San Diego, for example, it's more expensive and it's a 45-minute drive from the airport to a hotel. I think I'm at the point where I'm just kind of ready to pony up and realize it's not going have all the pros at Vegas, but we will give up the con, which is it in Las Vegas.

Mike: It's in Vegas, yes.

Rob: It's like dry here. I don't know how you feel. You can tell by our voices, they're not usual perky Startups For The Rest Of Us, Rob and Mike today.

Mike: Yup.

Rob: We have nine takeaways, give or take. We might want to put eight or ten, but takeaways from MicroConf, we're going to look at both. Growth and Starter, we obviously don't have time to go through every talk. I believe we had 19 sessions, 19 speakers, our Q&A folks, not including the 12 attendee talks, so 31 talks. Of course, we couldn't possibly cover those in a podcast episode. If you're interested in seeing an awesome recap in writing, written by Christian Genco, it's microconfrecap.com. You can go there and see his notes of all the sessions.

For now, let's dive into our first talk of the entire conference. It was Chris Savage, co-founder of Wistia. The takeaway I took away from Chris was, know what you're getting into when raising funding. It's interesting because you could have watched his talk and thought about funding is bad, but I don't think that's the message. It was that they didn't think it through when they raised their funding. The talk title was, How an Offer to Sell Inspired Us to Take On $17 Million In Debt. Wistia, they blogged about it as well, is that they raise funding because it just seemed like the right thing to do. They followed the typical venture path, they actually had pretty high expenses because they are video hosting, obviously, and they weren't really aware bootstrapping what I understand, so they raise multiple rounds.

At certain point, they got an offer to sell Wistia, but they really thought it over, and agonized, and said, "If we sold it, we would probably start another Wistia. This is really the space we want to be in. We don't necessarily want to exit this." But once they realized that, they realized they had a responsibility to their investors of, "Look, if we never sell, how do they get a return?" Now, one thing he never thought about pulling dividends out, but I think they're probably a C-Corp, and frankly, their investors probably didn't want that. I guess that's been a thing lately with alternative funding, the Indie.vc and TinySeed is that from the start or set up that if you wanted to just do dividends, and run it, and not sell it, works; if you decide to sell it works. That's the optionality I don't feel like Wistia had.

Mike: Yeah, I think you're take on this is a little different than mine, where you had said that, you know what you're getting into, when raising funding. I took it more as a revelation on their part that they realized after a while, after they take in the funding, and obviously, well after that because—I think they funded it in 2008 or 2009, well after that, things changed, and they decided that they wanted something different.

Because of that change, because of the way that they view things was different, the original path no longer suited them. They had to look for ways to change that. That's how I interpreted it, but I can definitely see how there's probably three or four different ways that his talk could be interpreted. I don't think any of them are bad, it's just that whatever lessons you take away from it, I think you're going to be great. It was a fantastic talk, it was well put together. I do think that the story of what they went through and how they got there is just interesting in and of itself.

Rob: I would agree. I mean, to be honest Chris Savage was kind of a long time aspiration of mine to get to MicroConf, so it was super cool to have him here this year. Our second session, was, it wasn't a talk, it was Q&A with Jason Fried. I felt like the takeaway from there was know what you're good at and make sure to double down on that. What's interesting is already, we have some ratings and reviews and such coming in because we sent a survey out at the end of the conference. Typically, Q&A sessions are ranked in the middle, they're not at the top, they're at the bottom, sometimes they're at the bottom depending, but Jason Fried is probably the highest rated Q&A session we've ever had.

I think that his authenticity, and kind of just his honesty really came out. He answered some pretty fascinating questions about Basecamp, about what it was like to get started about why he grew so fast. I mean at one point, I asked him why did it grow so fast and he said, "We don't know." That's awesome, like, "Thank you for saying that, and not acting like it was that you were super smart, and that you knew what you were doing." He's just like, "Yeah." At a certain point, he said, "We got a little lucky, we had some good timing, and we did some things right as well." I was like, "That is fantastic assessment."

Mike: I think that's the position of a lot of successful people are in. One thing that had come up during the Q&A was that the fact that Basecamp, originally it was 37signals and then they launched Basecamp, and Highrise, and Ta-Da List and several other products, they looked at trying to sell Highrise, which was making obviously millions of dollars at the time. They could not find the buyer because of the fact that they didn't want to let the team that was working on it and go with it. They just wanted to sell the code base, and the revenue stream, and customers, and all that other stuff to somebody else, and nobody was willing to pay for it. I made sure that I had him kind of clarify this like, "This code base was worth nothing without the team behind it." He was like, "Yeah, it was."

Rob: Code base plus revenue stream.

Mike: We get a lot of questions to the podcast about, "How much effort should I put in to protecting my code and making sure that people aren't stealing it? If I hire a contractor, what do I do?" To have Jason Fried come out and say that the code and the revenue stream behind it were worthless without the team behind it. That's just a big answer, I think to that question, that continues to come up.

Rob: I wouldn't say it was worthless. He said they got offers, they were just super low without the team. He said, "We didn't want to give it away." If you end up doing $1 million a year and if you bought the team with it, you can get $5 million, and if you didn't bring the team, you can get $1 million. I get the feeling it was that kind of situation where it's not that it's worthless, but it's worth a lot, lot less.

Mike: He did turn down my offer.

Rob: You offered to buy it from the money in your pocket?

Mike: Yes, I did. I had like $100, maybe $200. I don't know.

Rob: He graciously declined. That was cool.

Mike: Yes.

Rob: Later in MicroConf, we had a speaker who had to cancel last minute. He actually made it to Las Vegas and then had a personal issue come up and had to leave. Big thanks to Patrick McKenzie, also known as Patio11 on the internet, for filling in and talking about things that Silicon Valley Companies do well. He basically wrote a talk in 24 hours. He said, "We can throw stones at Silicon Valley; yes, it does a lot of things wrong, there's no doubt but there are certain things that they're pretty good at.

We won't dig into all the points of his talk. I think the biggest thing that I took away or the one that impacted the most when he was talking was something that a boss said to him at some point at Stripe. The question was, "After a 45-year career, what do you want to be true?" I would rephrase that almost like, "What do you want to feel or have accomplished looking back on your entire working career?" I think this is a great question to think about, is legacy. This is something I have thought about, not in depth, and extensively.

When I think about legacy—it's interesting—I think much more about this podcast, and MicroConf, and blogs, and books than I do about the actual companies I've started. I bet Jason Fried thinks about his legacy is probably Basecamp. Maybe it's the books that they've written as well, but it's just interesting to think that different people have different answers for this. I don't think there's a right or wrong, but figure it out for yourself and then every day, make a bit of progress towards that.

Mike: I definitely think that this is the type of question that should make it onto the list of questions that you're going to ask yourself at a personal retreat. But one of the other aspects of that was that, "What does it mean after that 45 years?" I think Patrick had said—and you can correct me if I'm misremembering this—but I think he had looked at and said, "Well, what does that mean to me and how would I quantify it?" I think his basic assessment of how he was going to quantify it was how much impact he's had on other people over the course that 45 years, and what it means kind of collectively to give himself sort of a numeric score so to speak. I thought that was an interesting way of looking at it as well. Everybody can do it in any way that they want, but I just thought it was an interesting way for him to quantify what that meant to him.

Rob: We had a talk from Hanne Vervaeck, she's the COO of Thrive Themes. The takeaway I had from her was, "Don't build what your customers ask for." Really, it's don't only build or just build, you can get a mess. We've talked about that a little bit on the podcast in the past. Basically, she talked through handling feature requests; they get hundreds and hundreds of them each month. She talked about instead of implementing every feature customers ask for, do one-on-one customer calls on a call. Shut up and listen, ask questions, and she had a cool process for handling that. In our last couple of years at Drip as it kept ramping up, we were getting probably 100-150 a month when we got acquired, and it was at least double that by the time I left. We had to figure out a way to do this as well. I liked hearing her approach and her thoughts on this.

Mike: The cool thing about when she was discussing that was really, it was a nice way of saying that customers don't always know what should be built. They have an idea of like, "This is how you should solve the problem." But the reality is that you should dig into that, and find out what problem they're actually trying to solve. As opposed to listening to them and implementing things that they say, "You should be doing this. I need a feature that does that." If you start digging in and trying to figure out more of a jobs-to-be-done type of thing, then you're going to be much better off if you just blindly implement it, which I think is intuitively obvious to most people, but at the same time, your customers don't know all the other things that are going on. Quite frankly, you may not even agree with them. You may decide, "Well, yes. That sounds great and all, but it's just not the right direction for the business, or for the company, or the product," and you may decide to ignore them because of that. Customers absolutely do not have all the information. Sometimes you have to overrule them.

Rob: I wrapped up the first day with my talk that was titled, The City Bootstrapping in 2019. I looked at some trends that have changed over the past 14 years since I've started talking about all this stuff, and then a bunch of things that have stayed the same. I think the takeaway I pulled from there is kind of, there's more competition these days, but there are also more funding options. I definitely still and whole-heartedly a bootstrapper at heart and believe that the bootstrapping and self-funding are totally viable ways to go. Given that there is more competition, some of the scraps I had with just enormous amounts of VC funding reported SaaS in general.

We, as a community like you and I, with the podcast and the conference were kind of early to SaaS. Now, the big money is coming in over the past eight or nine years. Something I'm talking about is like more funding options are available and that funding is no longer binary. You can look at someone, like a lot of the angel investments I've done, where they literally plan to raise a single round, they're not going to raise institutional funding. They don't have a board, they never plan to go public or have a unicorn exit. They technically raised money, but they're still very capital efficient, and they're using this money to reach escape velocity with their start up faster and maybe a little less painful than that two to three years that we often now see it taking for a truly bootstrapped SaaS to do that.

Mike: I think that there definitely has to be a discussion in our circles around what the terminology actually ends up being, because I think that that's a source of confusion for a lot of people. If you spend all of your own money on it, or you do it on credit cards, is that self-funding? Well, I guess technically, but at the same time, if you build a product up and then sell it outright to somebody else, and you get a pile of money, and then you put it into your next product, is that self-funding, is that bootstrap? Well, I don't know. What does that actually mean? I think there's going to be some discussions over the next coming months or years about some subtle changes to how we view some of the terms like bootstrapping, and self-funding, and maybe bootstrapping becomes more of a state of mind than anything else.

Rob: I would agree. Frankly, I wonder if the terms are—how important they actually are. I think they're helpful to give context to things when you start to talk and you said, "Look, I'm a bootstrapper. This how I think about things." That's helpful versus if I sit up there and said, "Look, I've raised VC funding," then take my advice in that context. That's why I think it's helpful, but I do think it's unhelpful, and that people sometimes get dogmatic about this stuff, and I do not think you should never raise funding. "VC is the worst ever." Or, "Bootstrapping, it's just terrible. Why would you even do that?" I've heard people say this. I don't think that's helpful to do the always never should game. It's like, let's keep open minds and realize that this is now a continuum. There is bootstrapping where I literally have $50 to start it, and it has to grow on its own revenue. That's very hard.

Self-funding is the next thing to the right I will say. It's the next notch over where it's like, "Yeah, I have $200,000 to pump into this business," or, "$100,000 of my own money." It's a little different, it's a different situation in bootstrapping. I've done both. I know, it's very different. And then perhaps the next up step over is taking a small amount of funding from TinySeed or any .vc, or funding source that maybe isn't expecting you to get huge and you can still build a profitable business selling real product to real customers and then maybe the next notch over is venture capital. Maybe there's even a notch in between. That's the thing, it's not binary anymore.

Mike: I feel like maybe some people get too hung up on the terminology because it feels like their identity is being attacked like, "I'm a bootstrapper and you're not." As you said, it's not binary anymore; it used to be, but now it's not. I think there's maybe something about identity crisis going on, but I definitely think that there's going to be talks and discussions about that behind closed doors. Maybe we'll come out with something new, or maybe it'll just kind of be a perpetual issue for the next 20 years, I don't know.

Rob: Another talk, kind of a last one we'll cover with Growth, Joanna Wiebe who's been a many time MicroConf speaker. The takeaway I took from her is that words matter as she talked about copywriting. She ran through seven words that work well in copy. […] here because rattling them off isn't going to help you. It's probably somewhere you want to watch the talk when it gets there, or look at Christian Genco's notes at microconfrecap.com just to see what she talked about and how she presented it.

Mike: Next up, we have Starter. I think that we both want to say a big thank you to Ben Orenstein for being the MC. I think he did a fantastic job. It's interesting because his talk was actually the last of the conference. Usually, in the past two years when we've had an MC, the talks that the MC gave, they were the first talk, and then they were the MC for the rest of it. Whereas Ben, he did the entire conference as the MC and then he got up and spoke which, I mean, that's just a testament to his ability to get up there in front of everybody.

Rob: Yeah and his talk was great. He always brings it; entertaining, witty, charming. It's almost like Ben's here in the room and I'm talking to him. Tall, what did I say? The man with the plan. He's 6'5 with a tan. You know what I like about his talk is it was, he didn't even try to pull too many actionable bits out of it, although there was advice and such. It was just a really well told story. I know the story, I've listened to every episode of their podcast and yet, I sat there and listened just kind of riveted by how he would talk about the learning from this, and how they did this experiment, and he just set it up so well. Honestly, that's another one where it's like, we couldn't do a justice in five bullet points, that's one where you need to watch the video when it comes out.

Mike: Definitely. I love the story, and the way that he told it, and how some things came together really well and some things were like, "We discovered this along the way and who knew?" Some of the lessons were, I wouldn't say they were obvious, but they're obvious in hindsight. It's like, "Yeah, that was probably going to be an issue and nobody really thought about it."

Rob: Just to be clear, we didn't mention his podcast. It's called, The Art of Product Podcast and his product is called to Tuple which is a pair of programming SaaS. Another talk we had, it was on the first day of Starter was from Abi Noda. The takeaway I got from him was, "Start quickly by building on someone else's platform." Now, he also talked about how there's a risk in doing that. A platform risk where you're dependent on them and they could potentially implement a feature and put you out of business. I like that he's at 21K MRR. He's only been doing it for—how long is it? Eight months, nine months? It's not that long.

Mike: Yeah, I think it was a little over a year.

Rob: Okay. It's pretty quick for a solo founder with no employees. I don't even the he has contractors to be at 21K MRR. That's life changing man. The other thing is he talked multiple times about how he's doing things wrong. He's like, "I'm not sure about my pricing. I don't actually think it's optimal," but enough things are working that he's at 21K MRR. Maybe if he optimized to keep—that could be 30 or 40, and that's great, you can do that. But at this point, he's bought his own freedom and that's what I liked about that story. He didn't get up there and say, "I did everything right and look what all I did." He's like, "I did some things wrong and it still worked."

I think the fact that he built on GitHub, he has a GitHub add-on that notifies you when there's a pool request that need reviews and notifies you via Slack. He's in the GitHub marketplace and that was kind of his big marketing approach. It was funny because when I when I talk about stair stepping and how there's step one, two, and three, he combined step one and three. Step one is that one time downloadable product with a single traffic source, and then step three is recurring revenue. He has recurring revenue, but it's a single traffic source in essence. I know he has some other traffic but most of it is focused in GitHub marketplace.

Mike: I did find it interesting that the way he opened his talk was the fact that he got fired, that was the day before Christmas or something like that. It was kind of a life-changing event for him and he's like, "Okay, well now what do I do?" It took him a little while before he figured out, "Well, I kind of wanted to do this and launch my own thing," and then he did it. There were a bunch of mistakes that he made along the way and things changed for him as he made tweaks to the business and as he basically, just improved things. I think that's something that a lot of people forget is that, just launching is not the end of the story, that's not even the destination or the goal, that's the beginning of it; that's where you start to learn things and where the rubber hits the road and you're able to start adjusting what it is that you do. You hear from customers and tweak the business.

Rob: Another good talk was from Lianna Patch, a returning MicroConf speaker. The take away I have from her talk was, "Don't make stupid copywriting mistakes." She actually talked and covered a lot of topics, but the stupid copywriting mistake section was cool. She talked about having me-centric copy. Instead of having you and your, it has a lot of I'm, and we, and me. She talked about writing like a robot. Sentences that were too complicated, trying to do too much, and then clichés and nonsense phrases, and had a bunch listed there.

Again, microconfrecap.com if you want to see the specifics of that, but Lianna is in the trenches. She runs Punchline Copy and is on a day-to-day, week-to-week basis is writing a lot more copy than you and I frankly. She really is in the weeds on how this stuff should be done. She actually wrote the copy for bluetick.com, didn't she?

Mike: Yes, she did. She wrote a couple of emails in the email sequence as well. I gave her access to all the notes and stuff that I had taken from all the customer interviews and customer development that I've done. She took that and she translated into the copy for the website. She also went through and tweaked all the onboarding emails and the educational emails that I put out there. Basically, overhauled the entire thing. Honestly, it's doing its job. It's just doing it really well.

Rob: That's cool. I realized I just said bluetick.com but you're bluetick.io. Sorry about that. Your website looks great. I just went to it. It looks really good. I've not seen it redesigned. How long ago did that happen?

Mike: That was a while ago. We talked about that on the podcast, that was probably close to a year ago.

Rob: Did we? I don't remember it.

Mike: I mean there's been little tweaks and stuff, it depends on what you've seen. I don't know.

Rob: Yeah. The design it's far superior to my memory of what Bluetick was. My memory must be dated at this point.

Mike: I've had it redone I think just before the last MicroConf.

Rob: Mike, do you hear the music in the background? We are on the 21st floor of a hotel in Las Vegas.

Mike: It's interesting, I almost feel like there should be security coming over and kicking you out because you're wearing flip flops and you look too old to be here.

Rob: Yeah, exactly. Wait a minute, I'm not doing either of those things. I did not look too old. Alright, I do a little bit.

Mike: Don't you remember when that happened at the Hard Rock?

Rob: Yeah. Weren't they filming some type of like an MTV something around the pool? I think what it was—now, they didn't say it out loud that we were too old, and this was a few years ago, but we were in beach gear. I was wearing jeans and a t-shirt with flip flops. They wanted you to be in a full on no shirt, swim trunks, totally ripped abs, the whole deal. I was walking, "Sorry, sir. We're filming." "Really, what are you filming?"

Mike: I think you should correct that, it's not us, it was you.

Rob: It was me. No, I was including you man.

Mike: I wasn't there.

Rob: Alright, forget it. We didn't notice. We didn't go back to the Hard Rock the next year.

Mike: That's true. Although they didn't demolish it in later years.

Rob: A little known fact, the hotel that the first MicroConf was at was demolished shortly thereafter because it was so old.

Mike: Our next talk was from Omar Zenhom and he's from WebinarNinja. I thought this was actually a fascinating talk, mostly because there was one takeaway that I think just kind of tramped all others that you could possibly take it away from that which was, "You should build an audience before building a product. If you don't have an audience, you just simply do not have a product, and nothing you can do is going to change that."

Rob: Yeah and I don't agree with him on that. I think that's how he did it and I appreciate his perspective of how he built the business using an audience, but I have seen too many founders who have built businesses without an audience. Do I agree that it makes it easier? Yes. Do I agree that maybe it's a thing you should do? Maybe. But if you're not that type of person, don't do that. I have known founders and many founders who have amazingly successful businesses and did not start with an audience.

Mike: Maybe I should qualify that a little bit better. I agree with you that you don't need the an audience before you start, you don't have to build the audience before you build the product. But I do think that there is a certain amount of momentum that you kind of need to maintain over time and doing that almost requires an audience. That's not for every product, but I think for any product of some scale and complexity where it takes time to educate people, and they're not going to be at the right point in order to purchase your product, it may be three months or eight months out, or maybe even two years.

You need to be able to keep them around and the way you keep them around is through some sort of content marketing, or education, and you're going to be able to catch them at that moment. If you don't, it's going to be hard to scale your business to a much higher level than if you've got a product and you're only catching them at the time where they are experiencing that pain point enough to go look for a solution.

Rob: Yeah, maybe. I think of Salesforce, maybe Salesforce is a bad example, but think of just outbound cold email and companies that have grown doing that. They don't have audience. I mean, I have talked to TinySeed applicants, they have zero audience. Actually, they have almost no traffic to their website, and yet they're doing several thousand in MRR and growing, because they're just using other tactics; using traditional sales tactics. The internet marketer space, or in the SMB space, so to speak, it could be a potential thing. WebinarNinja is definitely going after SMBs. It's going after some aspirational entrepreneurs. It's going after a crowd where building an audience is super important. It's a great thing to leverage, but if you're not in that space, I guess I would not wholeheartedly agree with that assessment.

Mike: Sure. I guess maybe I said that more because that's the type of space that I operate in now and that I would want to work with. There's obviously certain ones where I wouldn't want to, and that I don't think it would work there.

Rob: Yeah, totally. The other thing I liked that Omar said there, where had one slide where he said, "Take things that are unique about you and make them your advantage." We talked about his name, how no one else has Omar Zenhom, and that was a unique thing. He could rank at Google really easily for that. No one else was from Egypt. He just talked a lot about himself, about how he used that as a superpower. I thought that was cool because I think it's something a lot of us, me included, try to fit in and try to not be unique for some reason because we feel like fitting in is important, but I actually like the sentiment of making your unique thoughts, skills, and abilities your true advantage.

Mike: The last talk we'll cover in this episode is Asia Matos who runs demandmaven.io. I really liked the fact that because of the split between Starter and Growth edition, she spoke at Starter edition. One of the great things about splitting the conference in two is that speakers can hone their talk to the audience. She really honed it down to basically telling them, "Look, there's lots of different pieces of your sales funnel, but if you want to get to your first 100 customers, you really need to focus on that bottom of the funnel and try and make sure that you are talking to them directly about your product, and exactly what it can do." Because the middle of the funnel, and at the top of the funnel, those are much broader areas to tackle and they're harder to do if you're not able to convert people at the bottom.

If you can't convert them at the bottom, adding more people into your sales funnel isn't going to change that and it's not going to help. It will get you more customers, assuming you can add enough at scale, but if the bottom of your funnel is so leaky that it doesn't really move the needle for you, then there's no point in trying to do that. Really focus on the bottom, optimize that, and that's really going to help you move forward.

Rob: Yeah. This is really good advice and it's not talked about enough. I'm glad that this was the point of her talk really, is that people think they just need to send more people onto their website or into a trial, but if churning people out, or if people are not going trial to paid, or if people are not going visitor to trial, you have to start at that bottom and work up. Of course, you need another traffic that you can do some type of testing for the numbers to make sense. Certainly, scaling up and starting at the top of funnel just doesn't make sense. She was a dense talk in a good way. It was a lot of information. She actually compressed a longer talk down to fit in our speaking slot. I think she did a good job of covering how to get your first 100 customers. 17th and 18th MicroConf are in the bag sir, how do you feel?

Mike: Tired.

Rob: Drunk.

Mike: Not yet.

Rob: I know. We're like one shot. This is a good whiskey though.

Mike: Actually, I'm on my second or third. Probably second right now.

Rob: I'm in the other room. Mike and I always record across the country rather I guess at this point halfway across the country. It's so weird when every five years, we happen to be in the same place, and we try to record, and there's echo and all this stuff. We're in the same hotel room, but it's a suite, and we have a door closed between us. It's just a unique experience.

Mike: For sure. I did realize something. Did you think about the fact that MicroConf Europe is going to be the 19th MicroConf, and then next year, Growth edition will be the 20th?

Rob: What a trip. How fitting.

Mike: Yeah.

Rob: I had not thought about that at all, that's cool. Speaking of MicroConf Europe, it's in Croatia again, at that amazing ridiculously cool hotel where every room as an ocean view of the Mediterranean. It is October 21st and 22nd of 2019. Tickets will go on sale. They may already be on sale to the early bird list as your listening with this. But go to microconfeurope.com, enter your email if you're interested in potentially joining us and around 150 other software founders who are trying to get their stuff done.

Mike: Well, I think that about wraps us up for the day. If you have a question for us, you can call it into our voicemail number at 1-888-801-9690 or you can email it to us at questions@startupsfortherestofus.com. Our theme music is an excerpt from We're Outta Control by MoOt used under Creative Commons. Subscribe to us in iTunes by searching for Startups and visit startupsfortherestofus.com for a full transcript of each episode. Thanks for listening. We'll see you next time.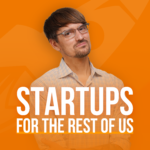 Show Notes
In this episode of Startups For The Rest Of Us, Rob and Mike have a casual conversation about what's going on with each other recently. Some of the topics they touch on include Dungeons & Dragons, personal computer setups, new ideas for MicroConf, and Bluetick/TinySeed updates.
Items mentioned in this episode:
Mike: In this episode of Startups For The Rest Of Us, Rob and I are going to be having a casual conversation about what's going on. This is Startups For The Rest Of Us episode 438.

Welcome to Startups For The Rest Of Us, the podcast that helps developers, designers and entrepreneurs be awesome at building, launching, and growing software products. Whether you've built your first product, or you're just thinking about it. I'm Mike.

Rob: And I'm Rob.

Mike: And we're here to share experiences to help you avoid the same mistakes we've made. What's going on this week Rob?

Rob: I just felt like we haven't done kind of a casual episode in a while where you and I talk about things that are going on. We often get stuck in this odd place where we might have a lot going on, but it's not necessarily stuff you can talk about or feel comfortable broadcasting to tens of thousands of people. I feel like we're in a good place, we're obviously pre-recording this episode because it's going to go live after MicroConf—I think the week after—and we're recording it the week before just because so much is going on that whole week. Since we do Growth and Starter now, I mean the week is just torched for me. When do you fly out and when do you fly back?

Mike: I fly out on Friday. I get in at like 8:00 PM or so on Friday night and then I don't leave until the following Friday. I think my flight is at 12:00 PM or 1:00 PM or something like that.

Rob: Yeah. It's a full on week for you. I go Saturday to Friday. It's only six days but still, A, six days, seven days in Vegas is too long. B, pretty much the whole time—I don't know about you—but all I'm thinking about is, what am I forgetting? What am I missing this year? Oh yeah, we need that opening slideshow for the first 10 minutes of each conference. I need to update that. There's all these little things and then stuff just really ramps up Sunday. Honest question, do you sleep very well at MicroConf typically?

Mike: I haven't slept well in 4-5 years so it's not a really fair question.

Rob: Yeah, you're the wrong person to ask. I tend to sleep well. I don't have many sleep problems in general aside from grinding my teeth which is irritating as heck for Sherry. At MicroConf I always struggle and I think it's just how much I have going on in my mind. I wake up at 5:00 AM and I got to make sure to do that one thing or to tell that to that one person who needs to be at that one place at that time. There's just a lot of details.

Xander has changed the game for us absolutely. But even then, I'm still thinking about stuff. Frequently what happens is I think of it, "Oh yeah, we need to do that one thing." Then I wake up in the morning and I text you and Xander and Xander's like, "Yeah, I already took care of that a week ago." That's actually the most often thing, but it still wakes me up in the middle of the night.

Mike: I think when I am in Vegas for MicroConf, I tend to actually sleep better I think when I'm there than when I'm at home, but that's also I think partially a result of me remembering to bring a sleep mask because otherwise, the blinds of the hotel rooms are absolutely horrendous. You flip and shut but any hotel I've ever been in, they're never very good so you have to have something else.

It feels like it gets so light so early and it just screws me because I tend to be up late and then the light comes and wakes me up in the morning. That's the biggest problem I think I have. I agree with you in like having all those little things that are hanging out, they come up and you have to remember that, "We have to do this. I have to go back and tweak that from last year's slides," or whatever. That obviously comes up just constantly.

I carry around a pen and a notebook at all times just so I can make sure to write things down as they're happening, or keep track of what has to go on with different sponsors, or different times of each conference. There's just lots of little things to keep track of and trying to keep them in your brain is just not going to happen.

Rob: Yeah and that's a good point too, because in my day-to-day workflow, I use email a ton. I use Trello. I just have a system that all goes out the window when I'm at MicroConf because I'm not checking email very much at all and I'm not looking at my Trello board. I have email to Trello basically. If you and I are talking in day-to-day or I'm at a dinner party and someone mentions a book I should read, or a something I should check out, a website, a person I should contact, whatever, I pop open Gmail, I email my own Trello board and it goes to the top of it. The next time I sit on my computer, I put it into the right queue. It's an Amazon wish list, or an Audible wish list, or I fire off an email or whatever.

I don't do that at MicroConf because I've just not checked my Trello board at all. That pen and paper approach you're talking about, it's either that or Simple Note because I have Simple Note on my phone. I just open up like a MicroConf-only to-do that I have to keep referring back to because I just find that my systems don't work when we're just running 110% for five days straight.

Mike: Yeah, I agree. That's why I kind of switched over to the pen and paper. One of the things that tends to drop down on my list is the email and text notifications, though text notifications are different than Slack notifications. I totally don't pay attention to it. You're right though, being in a different environment like that where you're not at your desktop, you don't have all the tools available to you because you've just got so many other things going on, and you're not really able to get into any sort of deep work because you don't have your desktop, or laptop, or whatever. It's just a very different operating environment.

Rob: Do you still use a desktop, Mike?

Mike: I do.

Rob: Are you going to bring that with you to MicroConf?

Mike: No, I'm not. I think the 30-inch monitor would probably be hard to get through.

Rob: For the love of god man, why do you use a desktop at home and not a laptop?

Mike: I have yet to find an actual laptop that I like and like enough to take with me, that's part of it I think. I built my desktop from hand, because I've always kind of built my own computers even back when I was in college. I like the hardware that went with it but at the same time, because I built this 5-6 years ago, actually no, it's more than that because I just recently reformatted everything, but I didn't replace any of the hardware. I'm trying to remember, I think I found a software that was installed like 2010-2011. Most of the hardware is that old. I think it's a hex core machine. It was a top of the line Core i7 at the time. I've got 64 gigs of RAM in it and SSD drives. The thing is it's still a beastly machine all things considered.

Rob: Given that it's 10 years old or 9 years old I guess, that's a trip. I guess my question is and it's going to die eventually. It'll either fail or it'll just be too slow to run stuff. When that happens, are you going to buy or build another desktop or you just kind of pony up for top of the line, because you're in Windows right? It's top of the line Dell, or HP, or whoever's making Lenovo these days.

Mike: Yeah. For a while, I've been using a MacBook Pro and just ran VMware on top of it.

Rob: Dual booting or VMware. Are you going to just buy a high-end MacBook?

Mike: I don't think so. I have not heard anybody have great things to say about the newer Macs. Everybody I see talking about them kind of hates them. They're like, "I wish I could go back to the 2013 model." Funny enough, I actually have a 2013 MacBook Pro. I use that when I travel, but I go back and forth on this. I think the biggest thing for me is, in order to be productive, I feel like I have to have more screen real estate available to me. I run three monitors at all times. One of them is a 30-inch and a pair of 20-inch monitors. That really works well for me. Going to a laptop kind of sucks. I looked at like the Surface Books…

Rob: You can do that because I run two monitors, two 24-inch or whatever off of my laptop. My laptop is one monitor and it's retina so it's amazing, and then I have the two 24s, so I essentially have three. How is that different than what you're doing?

Mike: It's not, except that on the one laptop that I was looking at was the Microsoft Surface Book and it doesn't have the ability to do three monitors at 60 hertz because of the bandwidth limitations or something like that for 4K monitors. They're so close, they really are.

Rob: That's the limitation. I wonder if there isn't a laptop out there—you don't need to drive three monitors, you just need to drive two because the laptop itself if it's high-res, you can use that in the center. I have an elevated thing. My laptop is up at eye level, and then I have a remote Bluetooth keyboard and mouse that I sit on my lap, basically on a panel, that's the center monitor and then I have two on the other side. I just need to drive two. A, will that situation work for you and B, can you find a windows laptop that can drive two 4K monitors?

Mike: I haven't tried doing that yet. Would it work for me or could I make it work for me? I probably could, but your comment about, "Oh, eventually my machine is not going to be able to do it." My machine's lasted long enough. Since that time, processors haven't gone to six or seven gigahertz. I don't think it's an issue of that so much as just being able to have the laptop itself. I don't have a justifiable reason to just go drop $3000-$4000 on a new laptop.

Rob: I agree and I don't think you should do that now. I was just wondering when your desktop fails because it will. Something's going to happen or it's going to get too slow in the next five years. It's not going to last 15 years. I was just wondering what you were going to do at that point, but maybe you'll evaluate it when you get there.

I guess the thing of just working on a laptop all the time is then when you're traveling, you're not in this weird environment where you don't have your stuff and it's not the way it is. I have a 13-inch MacBook Pro and it is the new one with the touch bar. I don't love the touch bar but I've gotten used to it. When I'm at home, I have extra screen real estate it's amazing. When I'm on the road, I don't but you can flip back and forth between the windows and I have the exact same shortcuts, icons everywhere, the same files, everything. It's the same hard drive.

To me, traveling isn't this big issue. I hate switching computers I guess is what I'm saying. I figure that's why most people have moved to laptop so they can be mobile and go to a coffee shop or do something and it's not this step down, aside from screen real estate, it's not a step down in productivity. That's all I was wondering for you.

Mike: That's something I look at. My preference I think would be able to have a laptop that can do everything that I want and needed to do and that I just have a docking station. Just plug it in and everything's the same. I can go on the road, or go to a coffee shop, or something like that, but I don't work well or at least I haven't historically worked very well in coffee shops or remote locations. It's partly because I have back problems.

For me to sit at a coffee shop or in some weird chair that doesn't do a good job of distributing my weight, I have kind of a hard time just sitting there and trying to be productive because I'm just sitting there in pain more than anything else. Maybe that's part of why it doesn't matter nearly as much to me as it probably would to somebody else. But I do want to at some point be able to switch and just say I just grab the thing and go, and that's my entire environment, and nothing's changed, I don't have to worry about any of the stuff that you talked about where syncing things back and forth.

Most of the time for the current setup I have like, I have a MacBook Pro but then I have a windows VM that's running on it. I reinstall all the software there. It's a very similar environment. It's not exactly the same, but anything that needs to be there, I just keep it in Dropbox, or Google docs, or something like that. It's not that big a deal and Chrome keeps all my bookmarks in the same places. It's not nearly as painful as it probably was 10-15 years ago.

Rob: That's what I was going to say. With Dropbox and being able to sign in to Chrome and have your browser. You're in your browser a lot of the time anywhere unless you're writing code so it is nice. We were talking about MicroConf and we veered into that. I'm pretty stoked man. You're running a little mini campaign fifth edition D&D on Saturday.

Mike: I am. I'm looking forward to that. I've got a bunch of stuff that's already kind of laid out. I have just a couple of things I got to send you guys. I have to do that in the next day or so. It should be good. I almost wish I could talk a little bit more about it because I think it's going to be interesting. I've actually run it twice so far. It's not like everything is completely new. There are certain places where I know that there's a few issues to iron out, but I think I've got them all straightened out. I took all of your characters and I gave them to other people and said, I want you to play these characters and I wanted to see how things kind of shook out. I'm hoping it's well prepared.

Rob: That's cool. If you've done it multiple times, to me it's like a conference talk. The second, third, and fourth time I do a talk, it just gets better and better until to the point where I get bored of it, and it starts getting worse. I think you're still on the upswing with this campaign.

Mike: Yeah. We'll see. I mean it's just a simple one shot. I expect it to take maybe three—like both times I ran it before, it's taken four hours. I got to come and tighten that in somehow.

Rob: A little bit, yeah.

Mike: I have an idea of how to do that, I'm not sure you guys will like it though.

Rob: To kill it, do a TPK.

Mike: No. Well, I could do that. The very first room you walk into, "Hey, nobody dies. Let's go get a beer." I was thinking something along the lines of like a timer or something like that would be like, "Hey, this is kind of timed here, you've got to go a little bit quicker than you normally would." I don't know.

Rob: There's a nuclear bomb waiting to go off and goes off of you if you don't get this done. Is this campaign something you came up with or is it like a module?

Mike: It's a module. Somebody ported it from fourth edition to fifth, and then I ported it from that platform because it was made for Fantasy Grounds which allows you to play D&D online. You get tokens and stuff to drag around and stuff, but the module itself because it was ported from fourth edition to fifth edition, it's got errors in it. That's why I wanted to play it a couple times in advance because the very first time I run it I was like, "This is a problem. That's a problem. This is wrong like flat out." They're referring to things that just simply don't exist and the authors never went back and fixed any of it. It's like, "Well, what's my interpretation of what it should be or how it's supposed to be?"

Rob: It's going to exciting and for folks who don't know, it's fifth edition Dungeons and Dragons that we're talking about which is the current edition of that. You and I have never gamed together before, so this would be kind of cool. Frankly, I got out of D&D until 4-5 years ago when my oldest son got old enough to start playing, then I had the impetus to get into it again. Did you also take a bunch of time off from it and recently get back into it?

Mike: When I graduated from high school and went to college, I think I played once once or twice. I played once in college that I remember and I might have played over the summer the year after I went to college or something like that with some friends back home. But like you, I took a bunch of time off and I started again. When they first published fifth edition, I bought the books as they came out. When those were published I think back in 2014, this was about five years ago, that's when I got back into it and started rereading stuff.

I basically skipped from the second edition all the way to the fifth and know very little about the third and fourth editions other than what I've read about what the differences are between those and the fifth edition. Just because some people I play with have played the version three and I didn't know much about it. I was trying to educate them about what the differences were, but most of the people I play with now, they've either played second edition or they're kind of new.

Rob: I did the same thing. I played basic back in the early 80s and then played [inaudible 00:15:39]. When the first edition AD&D came out, we played that. I don't think I ever played second edition, never played third or fourth. When I got back into it, let's say 4-5 years ago, I Googled, "Coming back into D&D. I'm going to teach my kid. Should we play first edition because that's what I'm most familiar with or is fifth edition good?" There were some really cool threads talking about the pros and cons of it.

In the end, people are like, "Fifth edition is a better," not better, that was not the word they used, but it's a faster rule set. The game moves quicker. It's easier to understand for someone who's never played it and there's tons of new stuff being put out for. You can do either one, but consider checking out fifth edition. It's nice that the rules are available for free. There's a PDF that Wizards of the Coast lets you down. I downloaded it and I was blown away by the simplicity and how they've gotten rid of all of descending armor class, and all these tables to hit, and saving throws and stuff and it's just come down to difficulty checks with advantage and disadvantages. It's just really elegant to me—elegant simplifications of things.

I know folks who are used to the old stuff, adapting something new is like changing programming languages from SEED to Ruby or something, seed.net where it's like, "Oh my gosh, this is such a different paradigm." Even if it might be more elegant or whatever, it doesn't feel that way because it's different. When I was 10, 12, or 14, I just had hours and hours to pour into it, invented our own stuff, and read every book, but I just don't have that time now. It's like, "Look, I have two hours a week maybe three hours to hammer something out. What's fast and what's fun to play?"

Mike: Now you can go online and there's like random dungeon generators, and random character generators, and all the stuff, they're fantastic tools that streamline things. I remember I used to spend an hour or two creating a character and now you can just go and use one of these tools, and you can have a character done in 10-15 minutes tops. That's just fantastic.

Rob: Yeah.

Mike: I agree. I love the fifth edition rule set overall the other ones over the basic edition, the AD&D first edition, and second edition just because I think the biggest thing that I think it has going for it is that your character will get more powerful as they level up, as opposed to depending so much on items and things like that in order to make you more powerful. That's the thing I think I disliked the most about some of the previous editions, because you could just make somebody completely overpowered at a super low level just by giving them a bunch of magic items. Whereas with this one, you're competitive every step of the way with no magic item which is kind of awesome.

Rob: Right, it makes sense. I know we can talk about D&D. This could be a casual D&D conversation with just Rob and Mike, or tabletop gaming. Folks who don't play D&D might have already tuned out. Those two listeners are gone. I have a question for you. Have you ever been to a conference where the opening 10 minutes, where the host gets on stage and talks about things, sets the stage so to speak, for what's going to happen during the conference. What's the best one of those you've ever seen? Have you seen any that have blown you away, I think. Obviously, the reason I'm asking you is, we have adapted ours over the years especially last year changed, the whole slide deck changed, the format changed, and stuff. I'm just trying to think about the best way to keep improving that.

Mike: I don't know about best. I would say the most interesting one I ever saw—and I wasn't there personally for this—I'm think this is a little bit of secondhand information. I was there the year after and I think that as a result of that previous year, things have changed in terms of policies of the company. It was at a Altiris conference back in, I want to say 2007-2009 timeframe, or something like that maybe it was even slightly before that, but the founder of the company came in through the back, and went through the aisles, and up on the stage riding a motorcycle.

Rob: Okay. Let's talk to Xander, and on Monday, I want you to do that.

Mike: Sure. I do have my motorcycle. I could do that theoretically.

Rob: Fantastic.

Mike: I think we may need to update the insurance, and waivers, and various other things.

Rob: And all the things, yeah, and rent a motorcycle, and get the drop to let us drive it through the hall. Alright, so that's not helpful. That was completely unhelpful.

Mike: That's my job here I think, to be completely unhelpful.

Rob: Exactly. Doing it 438 episodes since 2010—being unhelpful.

Mike: Yeah. I don't know what the most interesting thing is. I mean I've been to conferences where the founder of whatever the business is, will come out and then give a really good opening talk or presentation, and it talks about the future, but it's not like a 5 or 10 minute intro. It's usually the keynote speech or something like that.

Rob: It's a keynote, right. It's an actual talk. Obviously, at MicroConf, for folks who haven't been, you and I get up and we have between 10-15 minutes right at the start of the conference where we welcome everybody, we talk about what MicroConf is, we go through a breakdown of attendees, and stages they're at, and that kind of stuff. It sets the stage for where we're headed. Because it would be weird if everyone shows up at 10:00 AM on Monday and you and I get up and we're just like, "Ladies and gentlemen, Jason Cohen, Chris Savage," or whoever our speaker is and they get up on stage, because it's not a program, it's just a disjointed speaker after speaker. There's no context for all of it. That's why we've always done the welcome of like, "Welcome." I don't know. I'm just trying to think of something that's not a keynote per se. We could do whatever we want. We can't do it this year because the schedule is already set but next year, you and I could…

Mike: Are you looking for something different like to change it up in terms of saying how can we do this differently, or just looking for ideas of what other things, or are you just looking for validation of, "Is this the best thing for us to do or not?"

Rob: I think we should do it. I don't think that's part of the conversation of us not getting up there. It could be super weird if we weren't there to welcome the people. Someone has to be there. I think we should do something. I think what we did last year was better than what we have done in prior years. I just am looking, is there anything else we can add to that to make it even better. That's what I'm thinking about.

I think the best one I've seen was at SaaStr. Jason Lemkin got up and talked for maybe 15 minutes. It wasn't a keynote, it was kind of like the state of SaaStr. He talked about the conference, and he talked about their community, and he talked about their fund, and it really was just an overview. It's like when you think about writing a 10-page paper. You start high level, and then you dig in deep, and then at the end you come back to high level to conclude, and that's how I think we structure MicroConf.

We have that introduction that really is this high level context setting, and then at the end, we should wrap it up with context and stuff, and we even have to structure the talks that way. We don't tend to put a super tactical talk as the first talk on Monday because the vibe is off if you do that. That's it. I think I might try to think back to what SaaStr's opening was like and see if there's any elements of that that could apply to us. We are similar to that opening and that we do set context, but I think there's just ways to do it better.

Mike: What we do is we set context for the attendees at the conference. An idea that comes to mind—and obviously, there's zero time to do that for this year—this is actually something that I have had an idea of the within the past couple of years like, "Hey, it would be cool if somebody kind of headed this up." Not that I really had the time to do it, but it's something that either we could potentially put together because of the audience and community.

But as you said, kind of give the state of self-funded entrepreneurs, or the state of SaaS applications, or the state of software in general for extremely small software companies like ours. Give a 10-15 minute overview of, "Hey, this is some of the major changes that have kind of come out over the past year. This is how things are progressing. These are things that are going on in the industry that people should kind of either be on the lookout for or be careful of. These are some opportunities that you guys might want to think about." As opposed to what we do right now which is welcome them to the conference which I do think we still need to do that. But I also think that it would be nice if there was this extra piece there that was kind of an opening that did set the stage for other stuff. I think what that would actually probably take is doing interviews with founders, or calls, or surveys, and things along those lines to help gather information from the community to be able to compile that and show it to them.

I did a talk in MicroConf Europe in 2016 that I basically did that. I asked people for information and say, "Hey, could you submit this?" I'm basically writing a talk about it. I included a bunch of that information, but it's not something I could potentially do like every single year so I just didn't keep it up. I think something along those lines could be helpful and useful for the audience.

Rob: Do you know what the name of my talk is on Monday afternoon? You have not looked have you?

Mike: You know, I don't even know the names of all the speakers.

Rob: I know. Well, we do keep a firewall between speakers and sponsors. Literally, we were talking last week I guess and I said, "Yeah, I don't know." I know some of the sponsors because there's a lot of them returning, but I tend to wait until a day or two before to look through all the sponsors. Because this is our editorial firewall. Advertising versus editorial, we don't link those two up. I don't want that to influence decisions.

Mike: Right.

Rob: But the name of my talk is, The State of Bootstrapping in 2019. It's not exactly what you are talking about, but I am trying to give that overview and talk about trends, and what's happened over the past 10 years. I mean, you saw my Europe talk from eight months ago, or six months ago. It's an expansion of that.

Mike: That would be cool. I mean obviously, you don't want to do a one hour talk at the very beginning like that.

Rob: Exactly.

Mike: I don't know how you would condense your talk into 10-15 minutes. That's the other thing I think I would struggle with is how to gather enough data that is meaningful and useful to the audience, and present it in a short enough timeframe that isn't distracting, or it doesn't create a whole host of other questions.

Rob: Right. We have all these questions and then it's like, "Alright and now our first speaker." And people are like, "No wait, I want to hear more. That was in the middle of it. I'm so confused." What's up with Bluetick?

Mike: Oh, let's see here.

Rob: Oh, that? What's Bluetick?

Mike: What's that? Could you spell that? I need to Google it real quick while we're on a call.

Rob: What's the news on that? I'm sure people want to hear it. Have you been working on it? Are you too bogged down with MicroConf stuff?

Mike: I've been so bogged down with MicroConf stuff and all sorts of other things going on. I think we talked about it a little bit in the last episode or the one before that. Just the timing of MicroConf and lots of other things that are going on has been so incredibly bad that I have not had time to look at it. Last week I had to sit down for a day or two and look at renewing my health insurance, because I think most people renew their health insurance at the beginning of the year and mine's up for renewal on April 1st. I and had to call them and I'm just like, "Look, this is really bad timing." They're like, "We need to have this paperwork in by the 1st. Otherwise, it's going to renew at the current rates." I'm like, "Dear god." It's the worst timing.

Rob: I don't renew my health insurance. What does that even mean? You have to reapply and fill out paperwork? I've never done that.

Mike: They change the plans every year. I don't know whether this happens for everybody. They change the insurance plans that are available and the rates for all of them change as well. Sometime they will move things around. It'll change the prescription coverage, or they'll change what is covered under a particular plan, or they'll change copays or which hospitals they cover. It's just like, "Dear god, this sucks." I have to renew by April 1st or basically, I just don't have coverage.

It will automatically renew but because of the timeframe, I have to look at it now and figure out whether what I'm going to be doing now is the right thing or not. I was like, "Well, what about an HSA account or something like that?" They said, "Well, in order for you to do an HSA account, we have to give you entirely new plans because these are not HSA certified." I'm like, "Oh my god." Then there's like a health savings account which is not…

Rob: Wait, that's not HSA. You're FSA, flexible spending account.

Mike: I think that's it. Yeah.

Rob: Yeah.

Mike: Yeah. All these terms that are very close to one another that I'm not familiar with because I'm not in that industry. I'm just like, "I'm so confused. Why do I have to learn this right now and have 10 minutes to do it?" Like I said, it's just bad timing and lots of major things all in a very compressed timeframe and it sucks.

Rob: You've been doing health insurance, taxes, prepping for MicroConf, right?

Mike: Yeah.

Rob: And so Bluetick is just kind of 'blue ticking' along?

Mike: Yeah, basically. I mean aside from the things that I talked about the last couple weeks. The webcast I'm going to be doing. That's scheduled in late April. I've been doing little things here and there trying to move things along. I've also been doing research on the backend framework that runs Bluetick. Maybe this is a good time to talk about that, or maybe we should talk about it in the future episodes. I talked to Andrew Culver briefly about it because he is the founder Bullet Train which is essentially a framework that you can use as a starting point for your app whatever it happens to be. He takes care of all of the fundamental things like sign in, password reset, Stripe integration, and all these things. Basically, you start plugging the logic of your application.

When I was first building Bluetick and started out, I couldn't really find anything like that, but I did find an open source project where they said, "Hey, here's the MIT license for this," or whatever, "and you can use this stuff." It looked like it was pretty decent it's just it didn't do everything that I needed to do, and then you're seeing some of the same library. I based a lot of stuff in on it, imported some of the code, but then there's obviously a divergence there. They did their own thing and I did mine.

I went back and looked at it and it's much farther along than it was at the time, and more advanced in certain cases which would actually make it easier for me to use that and plug in more functionality, but the database tables don't line up. I'd have to port things over and deal with that stuff. I'm just like, "Is it worth it?" I've done a little bit of exploration there, but by porting it over would give me all the core functions or the features of just like a SaaS application would be taken cared of for me, and I wouldn't have to worry about them. I just don't know if I have a good sense of how long it would take to do that or whether it's worth it. It maybe something I just do it over time and not necessarily worry too much about it.

Rob: I think the question I asked is like, to me, your number one goal right now is more paying customers. It's ensure problem-solution fit, ensure product-market fit, and more paying customers, and this doesn't do that. I know that it makes longer term, it's a good call. If you run this app for 10 years, 20 years, then yeah, it's good to be on a framework assuming that they maintain it. But I think that's pushing off the number one priority which is get more people in your funnel, close more deals, get more revenue because that's really the point you're at. Just my take.

Mike: I totally agree with that. That's why I haven't tried to bite the bullet and actually do it. There are certain issues that the app has in terms of team accounts and things like that. I'm just like, I don't want to go down the path of some of those things right now until I have more customers and more revenue because it's just not—I don't want to say it's not important—it's not the top priority.

Rob: Yeah.

Mike: At some point, I'll do it, but I have a hard time doing it now.

Rob: I would agree. There's always a lot of distractions like that. I think we talked about last time where customers give you more things or even you have more great ideas and you can never implement. You, as part of being a founder and making the right choice, is picking the ones that are going to have the most impact for you. It's like, "What are you trying to impact now?" To me, it's your top line, or bottom line, or however you want to phrase that.

Mike: Yeah.

Rob: Cool. I guess in the interest of time, we'll wrap up here in the next couple of minutes. There's some new stuff at TinySeed but it's in that weird phase where we have all these applicants and I'm interviewing a lot of them. I'm having fun doing it. It's super busy and then like you, trying to get taxes done, prepping for MicroConf. My talk is not done and I fly out basically in 48 hours. I know. The dirty little secret of you do enough talks, and you find that you're closer and closer to your deadline.

I remember Dharmesh Shah at BOS years ago; it was probably a decade ago now. We were talking and we're both doing a talk that year I believe. I might've been doing like a lightning talking and he was doing a full one. Anyways, he said, "Yeah, I'll start my talk at 11:00 tonight," and he did it the next day. I was like, "What? I've been prepping for weeks." I was obviously much earlier in my conference speaking than he was. He said, "Yeah." He typically sits until three in the morning and just writes his talk all at once the night before and that that's kind of his best way to work.

That's not mine because I don't like staying up that late, but I do find that the pressure of having to get it done often forces me to really focus and ship good material. I can burn dozens of hours over the course of weeks if I have all this time to write the talk. Now the practice of it I think is another thing. I think having more time to practice does improve the talks. Off to figure out some good times to do that.

Mike: That's something I kind of struggle with too is, getting the talk done early enough to be able to also do a lot of practice. I don't know about you, I have little hacks and stuff that I put in a bunch of my slides where if I'm going through it—and I have a couple bullet points—if there is a bullet point that has a period at the end of it, then I know that hitting the button again goes to the next slide and things like that. Most people wouldn't catch those types of things, but there's little things that I use as visual indicators for myself to know what's coming next, or to pay attention to a certain thing, or make a certain point.

Rob: Yeah, that makes sense. I guess the last thing for me is with TinySeed. As with any startup in the early days—here's the difference actually is, nowadays, if I were to start a new company that's going to build a software product, I would go to Stripe Atlas and I would form an LLC or a C-Corp through their one click thing and it creates a bank account that does all these stuff. It's a solved problem now. I know that you're then going to need some other paperwork as you hire employees and stuff. There's gusto and there's benefits. There are ways that have simplified it.

It's not there yet with starting an accelerator and essentially an investment fund. The nature starting those is not as refined. You go straight to law firm, and you're forming multiple LLCs that reference one another, and there's just a lot of complexity there. Luckily, Einar, my cofounder with TinySeed, has taken care of most of that. But there have just been a few points where I've been involved in conversations as we're trying to get term sheets nailed down and stuff. I had one simple question about changing one word to make things clearer and it wound up being this 10 email back and forth that got more and more complicated.

I don't know if I wasn't explaining myself well, but it was one of those moments where I finally said, "I give up. It's just going to have to be complicated on the dock because to change it from pre-money to post-money would require a huge paragraph, and all these exceptions, and this huge bulleted list in what is otherwise a 10-word sentence right now." If we do pre-money, then it's 10-word sentence. If we do post-money, I think based on what he was telling me, I couldn't actually understand, it just [inaudible 00:36:04] out of control. That's the kind of stuff that is so frustrating to me as someone who is trying to get things done.

I was trying to send things to people three days ago and then it winds up being this back and forth back. We were going to jump on the phone, I know it would have helped, it would've been the same conversation that happened via email. I think the perpetual frustration of being a founder is, you always have these things that are just outside of your control or maybe your expertise. They get complicated and they become time sucks beyond what they should I think. I'm learning when to just throw my head up and say, "I'm going to give up on this one. I'm not going to fight this anymore. I'm not going to waste anymore time." I think as a younger entrepreneur, I wasted a lot of time fighting against things like this rather than eventually just saying, "Look, it doesn't really matter. Just do it the way it is."

Mike: You raged against a machine when you were younger?

Rob: Indeed I did, over and over.

Mike: I think that that type of problem happens in general when you start a business. There's going to be certain things that are out of your control and it sucks because you want to move fast and you want to get them done. At the same time, I think that one of the issues that you're running into is that, when it comes to legal terminology, there's hundreds of years of history of legal things that have happened, and there is precedence that has been set. When you say one word versus another word, it can drastically change how that is interpreted in the eyes of the courts. It sucks to have to deal with that stuff.

I don't want to say it's exactly like programming because with writing code, you have to be very explicit about what you wanted to do, and then what the exceptions are. But with legal terminology, there's always—I don't want to say ambiguity—but there's different ways to interpret the exact same words. It kind of sucks sometimes.

Rob: Yeah. It is what it is. I know that people out there are probably not in their head. It's like taxes, legal stuff, there are others. I don't know, plumbing code in your SaaS app. It's things that don't move your business forward.

Mike: You said plumbing code and I thought the actual plumbing pipes.

Rob: That too.

Mike: [inaudible 00:38:09].

Rob: It's stuff that doesn't move your business forward.

Mike: Right.

Rob: That's all I have to say. We should probably wrap it up for the day huh?

Mike: Yeah, I think so.

Rob: Most of our episodes are not this casual. We answer a lot of listener questions as well as dive into detailed and interesting startup topics. If you have a question for us call our voicemail number at 888-801-9690 or you can email us at questions@startupsfortherestofus.com. Our theme music is an excerpt from We're Outta Control by MoOt used under Creative Commons. Subscribe to us in iTunes by searching for Startups.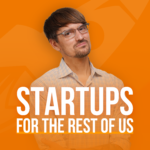 Show Notes
In this episode of Startups For The Rest Of Us, Rob and Mike recap MicroConf Europe 2018. The guys go through the list of speakers of the two day event and highlight some of their key takeaways from each presentation.
Picture of Rob in the Iron Throne
Picture of Mike in the Iron Throne
Items mentioned in this episode:
Mike: In this episode of Startups For The Rest Of Us, Rob and I are going to be recapping MicroConf Europe 2018. This is Startups For The Rest Of Us 416.

Welcome to Startups For The Rest Of Us. The podcast that helps developers, designers, and entrepreneurs be awesome at building, launching, and growing software products whether you've built your first product or you're just thinking about it. I'm Mike.

Rob: And I'm Rob.

Mike: We're here to share our experiences to help you avoid the same mistakes we've made. What's going on this week, Rob?

Rob: You know, I'm still in Croatia. We're taking an extended little vacation after MicroConf Europe ended a couple of days ago. Even actually the day the day this goes live next week, I think that's a day before Halloween, we're flying back on Tuesday in order to get the kids back for Halloween. They really didn't want to miss Halloween.

Mike: Oh, interesting.

Rob: Yeah. About that time, we would have been here for over two weeks I believe. Maybe 16 days or something. It's been a really fun time. I am pleasantly surprised. I found a lot of good things about Croatia. We have travelled a lot so I tend to have high expectations of the places that I go. I want them to be interesting, fun, have history, have natural beauty, have cities with cool thing, just have all the stuff. Croatia has offered that. I'm really impressed with it.

Mike: I came back yesterday. The place is amazing. I don't even know how to put it into words, to be honest. It was just crazy how awesome the city was. I did a walking tour. I went around like a Game of Thrones tour there, so I went on that. I think Zander went on one of the six hours. Mine was only two but it was still fantastic. What I really liked about the tour was that it actually went into history of the city itself, it wasn't just Game of Thrones because they also had a tour of the city walls that you could go on. I think it was self-guided.

But you could walk around the entire city, and of course, because the city was built in I don't even know exactly what year, but I think the walls, they said, they think they were built anywhere between 1100 and 1400, and the city never been breached by a siege. It went into a lot of the history of the Ottoman Empire being nearby and how they were like a conduit back to them from the ocean. It was just fascinating because I'm sort of a history buff, I enjoy history, but I don't necessarily know a vast array of history but I always find it fascinating.

Rob: Dubrovnik specifically is where the conference is. I think my favorite part of the trip, we were up North, there's an amazing natural park, waterfalls that was great, we went to some islands, those were fun and sleepy because it's offseason now which has been nice. I mean, the fact that it hasn't been crowded, it's still pretty warm, and it's inexpensive to be here right now compared to the high season. Dubrovnik has definitely been our favorite time. I'm a wid bit […] we're going to have been here a week by tomorrow and we're going to extend our stay and stay for another two or three days and fly out directly from here just because there's more to do. I went on the two-hour Game of Thrones tour as well and I had a great time. It was nice to be able to walk around and see the scenes, but also get some amazing pictures of the city. I'm impressed. Thumbs up for me.

Mike: Cool.

Rob: How about you?

Mike: Well, like I said, I just got back. I'm burrowing through my emails. That's the funny part because I'm going through and trying to clear up my email box and of course, because it's the middle of the day, I'm still getting them in. It's kind of brushing your teeth while eating oreos but I think I'm down to under a hundred or so right now. It's just a matter of figuring out what to do with a lot of the rest of them and kind of […] them in and still like, "What to do? When?"

Rob: Yep, yep. It's just getting it all, gathering it, and it's like, "Do I throw this into Trello? Do I boomerang…" When I get back, I will boomerang things that I don't want to log into Trello, I don't want to put somewhere else, but I know that I need to get to it in a week or so. I will just boomerang it because I know that by that time I will have less in my inbox and I'm just trying to churn through things. I've kept up pretty well with email, fortunately. I got a sim card when I got here and so as we were riding on trains or ferries and boats and that kind of stuff, I've been trying to keep up with stuff, but it's always tough on vacation to try to balance that.

Mike: Yep.

Rob: Cool. We are talking about MicroConf Europe 2018 today.

Mike: Yeah. Why don't we go through some of the speakers, kind of talk about the gist of what it is they were talking about, and kind of pull out some takeaways that the audience can use.

Rob: Sounds great.

Mike: The first speaker was Steli Efti and he talked about what he called, The 7 Deadly Startup Sales Sins. I don't if he arranged or structured the talk exactly like this when he started because I know he's given a very similar talk the past couple of weeks at different conferences, but he basically, took the talk itself and shortened it a little bit so that he could do a lot more Q&A. I thought that was a really great way to handle this especially for the size of the audience this year because he was able to really dig in and start digging into people's specific problems and challenges that they were having about how do you address certain sales situations or how do you handle certain types of objections that other people would have, how you transition between one part of the sales process and the other, how do you get the sales team and the marketing team and the product team all on the same page. I think that was extremely helpful for the audience. He did a fantastic job.

Rob: The nice part is having a talk that I think we had slotted 35 minutes for talks and then you get some Q&A time, 35-40 minutes I think, and he went out for 20 or 25 minutes, but you can pack a lot in that amount of time. We've actually shortened our talk times over the years. But for our very first year, we have everybody an hour. That's a long time to get up on stage, even including Q&A, that's got 50 minute talk just starts to feel long. We shortened to 45 and sometimes, we do 35, and then 30, and then we found as long as we can fill the days with good content, having more of a shorter talk I think is something that works pretty well. Steli knew, he didn't accidentally go short.

We've had folks do that where they get up there and it's like, "Boom!" 20 minutes and they're done and that's like, "Oh, no. What do we do?" But it was not like that at all. In his first five minutes he goes like, "Look, I'm going to do a short but we're going to do a lot of Q&A." and there was. There were a ton of questions. He totally filled out the time. I thought it was a well-delivered talk, as you would expect from Steli. He's a good speaker, good content, it was a good talk. I thought that was well-received.

Mike: Next we have Ashley Baxter come in from Scotland. Her talk title was, Idea to Execution and Beyond. What I found fascinating about her and one of the reasons I sought her out as a speaker was because she's in software, she's been a software developer, and she's also in the insurance industry. It's not an industry where you would think that you would probably want to go, I think for the most part. I certainly would not want to deal with the insurance industry. But her company is re-selling insurance to freelancers. She talked about how she built her business and how she grew it, and what people were really looking for, and how to dive into the idea itself, and then also expanding and really hit on the actual pain points that your customers are having, and how to use those in not just your marketing material, but how you talk to them.

She showed some extremely crappy ways of how she was gathering information from the audience that she was going after just by using a simple type form where she's like, "Oh, people thought this was part of the process to get the information and it really wasn't. It was just I used that because I didn't have any feedback loop from the insurance company themselves where they were actually filling-up the information." She gathered all email address upfront and then send them over and people just kind of thought that, "Oh, this is part of that process." and it wasn't. It was so she can get the information she needed.

Rob: Yeah, this was the first time I had met Ashley. When she said she was talking about insurance, I was like, "Oh, no. What have we done?" But she's like, "No, it's kind of a joke. I'm not actually talking about the insurance. I'm talking about doing the startup and validating it and the steps I took." I thought her talk turned out really well. I enjoyed it. I heard some folks talking in hallway about how they enjoyed hearing her journey because it's a little bit non-traditional. It's not a SaaS app, but we've had really good talks from some folks who sell information products, some people who sell physical products. There are things to be learned and passed along across this disciplines.

Mike: Third speaker on our first day is Aleth Gueguen. Her talk was the Bulletproof Path to Privacy for your Software Business. She does a lot of stuff with the GDPR, a lot of consulting with various companies. But she kind of describes herself as a privacy advocate. Most of what she talked about was things that you would think are generally common sense and in certain cases they are. Obviously, certain companies where she has done consulting, they go in a different direction or they lean too much on the legal team for example. She's like, "If you're going to be putting together a privacy policy, yes, the legal team should have an input, but the marketing team should write it." Because it's really about how you are portraying your company and what you're doing to your customers versus making it overly, I'll say, aimed at covering your ass in terms of the legalities of it.

Yes, you do want to do that, but when you have a lawyer write that stuff, it's very different in terms of tone and feel when the users are reading it versus when the marketing team writes it because you are presenting your company to the users like, "Hey, this is what we do with your data and this is why you should trust us." Not saying you shouldn't have the legal team review it afterwards, but it depends on your starting point and it's going to have a very different tone and feel depending on who you have offer it.

Rob: This was another one when Aleth said she was speaking about GDPR. I was like, "Well, this can go one of two ways. It can be really boring or it can be super helpful." What I like about what she said is when GDPR started coming on our radar at Drip—this is shortly before I had moved on from Drip—I said, "Let legal worry about it." He said, "No. If they do it, it'll be a mess. We, as product people, know the product and legal will not. They just won't have the experience or the knowledge to be able to do this. We need to do it first then they need to make it legal speak." and it worked out. That's what we did. Brendan read the whole GDPR document, it's 200 and something pages, and it worked out really well. She wasn't recommending you read the whole thing, but she was saying, "You, as a product person, you have to own this." I think that's super important.

This is similar to negotiations I've seen. If your company is going to be acquired, you don't want lawyers negotiating before the stuff needs to go to legal. There's a point where it needs in a contract, before then, keep the lawyers out of it, and either have an investment maker or a broker, of if you're going to be negotiating yourself, you handle it. But the lawyers in general will make things complicated and they can kill deals just with their approach. They're trained to do things a certain way and it's not always the right way.

GDPR, it was actually a really good talk. A couple of people said it was the best talk they'd heard on GDPR. It wasn't like walking through legislation, it was saying, "Here's a minimum viable approach to this. Here's the next level up. Here's some ways to think about." It was much more from a more experienced person, not just someone who read a boring document.

Mike: It was definitely positioned as like, "This is the common sense way to approach it for companies that don't have unlimited resources to be able to do it."

Rob: Yeah, that's right. And then we had some attendee talks in the afternoon. We have four attendee talks this year and that's where admitted topics and they were voted on in advanced based on the topic. The presenter voted in advanced who should give the talks. I thought those went well. There were 12-minute talks, we did four of them in an hour, and they tend to move pretty quick. In general, we tend to have a pretty good luck in it, so that was the case again this year.

Mike: I would agree with that. I do want to call out a special thanks to Benedikt Deicke for putting together a attendee talk at the last minute because we did have an attendee talk that who had been voted on and was going to come and do that and he ended-up having to change his plans, and wasn't able to make it to MicroConf Europe so I contacted Benedikt a few days before MicroConf and asked him. I was like, "Do you think you could put something together? Yes or No?" and I didn't want to put him on the spot and force him to do it, but if he hadn't been able to, we probably wouldn't have been able to get away with it. But at the same time, I wanted to give him the opportunity if he wanted to. He put together a great talk. I thought it was exceptionally well done for the amount of time that he had.

Rob: Yup, I agree. Kudos to him for stepping up and doing that. And then I wrapped the day up with my talk. I called it, I really messed with the title a lot, and I finally landed on The State of Bootstrapping in 2018. I kind of talked through my journey as a bootstrapper, the phases of doing literally six years of nights and weekends, on and off and never making more $100 a month from the stuff I launched. Then there was this three-year period where I stair-stepped up to having like a house payment type of money, like $1000-$2000 a month. Then over that three years, I got to full-time income.

I went through the phases of what that looked like for me, funding options I have like, finding being nights and weekends, it's a day job, or you can have savings or whatever. Then I looked at the funding options that we have today because they are definitely more a founder-friendly options. Obviously, I talked about venture capital, what that looks like. I still don't think it's fit for almost everyone in the room. Talked about fund-strapping which of course, I've talked about on this podcast before. I mentioned what I believe is the next wave or next generation of funding for our crowd basically, for the the MicroConf bootstrapping community which is kind of these funds like […] VC or accelerators I'm launching with TinySeed, at tinyseedfund.com which is bootstrapper-friendly accelerator.

I talked through all that and I got a lot of good questions afterwards. A couple of people said, "I wish you'd spend more time talking about TinySeed," and I said, "The intent was not for it to be an advertisement for what I'm doing." It's not, "Hey, look at what I'm doing." because if you don't care about that, why are you sitting in the dock for 30 or 40 minutes. I really wanted it to be helpful to you no matter what you do. If it convinced you that bootstrapping is still the best way for you, then good, at least I convinced at something. If I convinced that you should consider fund-strapping or an accelerator like TinySeed or whatever, my goal was accomplished as well.

Mike: Then we had an evening event out on the terrace right outside where the main hall was where we had the conference itself, and that was sponsored by FE International. It was an absolutely gorgeous view from there because you could see, not just down to the water, the hotel was literally right on the water, and then they have like an infinity pool there with a swim up bar and a hot tub over to the side. It was just like, you could watch the sunset.

I think the second day I was there, there were probably 15 or 20 people just sitting out there, watching the sunset, and there were a few people who took timelapse videos. There's a couple that got uploaded into the Slack group. It was just amazing view.

Rob: The hotel was the nicest, I'd say the nicest hotel we've had at MicroConf Europe at and by far the best location and the best view. Everyone commented on that. Every room has an ocean view. It's really crazy. It's so cool to be able to do that and to do it off-season so it wasn't outrageously expensive. It was €110 a night for these rooms that I believe are twice that, I think they're €220 in the high season or €240 or something. It's nice.

Mike: I would say the only confusing thing about the hotel is that because you're basically coming in from the back and it's sort of on a cliff, the lobby is above all the other floors. The first floor is actually where you could go down, there's a place to eat, and you can walk out into the pool area. But the lobby is actually–I think they call it the RC level but was like 9 or 10 or something like that. It's at the top of the hotel and so the bottom.

Rob: Thank you to FE International for sponsoring MicroConf Europe and for sponsoring that evening event.

Mike: And then on day two, we had Adii Pienaar who came in and talked about fundstrapping. He talked about how he had bootstrapped his company and then he did a seed round, and then he almost did a Series A round and decided that instead of doing that, he just didn't have the heart to try and convince people—the VCs—that that was the direction that the company really deserved to go in. Instead of trying to spend his effort there he turned around and said, "Okay, well let me just make this company profitable and I can do whatever they want." They cut expenses, went through a couple of rough decisions, but ultimately, he has made the company profitable and they've been profitable since the beginning of the year. It was nice to see that path that he took.

He could've probably gotten funding if he really wanted to and he just said, "You know what, I don't have to. I'm just going to make this company profitable." and it gave some options. I think it was a nice follow-up to the talk that you had had where you talked about the different funding options and how money makes you make different decisions and profit from Adii's […] but also gives you an optionality that I think that you don't always have if you take a giant pile of money and you're trying to build a big business that needs to grow fast because of the investors.

Rob: Yup. That makes a lot of sense. His was one of my favorite talks, to be honest, because he was so raw. Talk about the emotion, the ups and downs, and really kind of told the whole story. I didn't feel like he held anything back, he gave exact numbers, he talked about a potential acquisition, and talked about, I believe he said what the price was. It was really so cool to hear all the details and then talk like that. I really appreciated him in coming into this with both the topic and the honesty.

Mike: Next, Dr. Sherry Walling came and she talked about mainly trying to keep the alignment that you have as an entrepreneur, making sure that you are aligned both mentally and physically with the goals that you have as a human being. She talked about how entrepreneurs are basically disruptors and there's a sense that you want to do something that makes you belong but you also want to be successful. Sometimes those things have a little bit of friction between them but having alignment across that spectrum makes things a lot easier for you.

Rob: I missed most of her talk because I was watching the kids. We have three kids here with us and it was the middle of the day, so I had them, and then I caught the last 15 minutes of the talk. When I walked in, it was towards the end. All the eyes were up on her so I knew that she was capturing the audience. People weren't off on their phone doing Twitter and stuff. It was good. I heard good things about it in the evening events as well.

But she spent a long time trying to figuring out exactly what she wanted to speak about this year and felt like she was going out on a limb with it. I felt like it really resonated.

Mike: The third talk of day two was Simon Payne. It was the CTO of LeadPages. He had left LeadPages I think shortly before you joined. He's brought a couple of different things. He ran ConvertPlayer and more recently he's been involved in a company called EventsFrame which helps event organizers sell tickets, and has different pricing structures.

What I found fascinating about that is that one of the things that they did to help get it out there was they did an AppSumo deal. He's actually done two different AppSumo deals. First one was a while back and then this one was with EventsFrame. He talked about the behind-the-scene stuff like how that worked, what the, not necessarily the specific numbers of it, but what he saw in terms of like, "Oh, we started out with a hefty amount of traffic here and then there's follow-up emails, and this is how we dealt with people who are already using the software," and then they saw the AppSumo deal.

You do something like that where you don't necessarily have control over who it goes to or the messaging, you may have to deal with customer support issues of somebody who says, "Hey, I bought this at this price and now I see this thing over here where you're offering that." He talked about how they handled that. I thought it was a really interesting way of approaching some of the objections that people may have about that.

Rob: For sure. And then we have typically seen this. If you're doing a SaaS app, you […] craft a different plan that doesn't match any of the plans on your pricing page. You probably put it in between two of the plans. Whatever you do, you just make it different so there is no direct comparison. They had some clever ways of working around that as well. Overall, it sounds like it was pretty successful for them and they're off to a good start with EventsFrame. I enjoyed the talk. I like stories, he talked about the story and if you're thinking about doing an AppSumo deal or even any of the deal a day things, it will apply to any of them. I felt like there was some value there.

Next up was Ashley Greene. The title of her talk was, Tech Changes, People Don't: User Research Is Your Secret Growth Weapon. She is a user-research expert, that's what she does for a living. She's a consultant. She talked a lot about segmenting your users and surveying them, and figuring out which folks use which features, and which folks asks for which features. I caught most of it. I was actually in the middle of, there was this conference stuff coming up, so I kept having to get up. But the pieces that I caught I liked and I could tell there were certain folks in the audience who it really resonated with.

With talks like this, about user research, some people aren't at the phase where it matters yet or they're past the phase where it matters although you're kind of never past that phase. But essentially, in the early days of customer […] that's when, I would say, matters most. As a product matures, you can still do it, but it's definitely, I would say not as, in my opinion, not as critical or something you should do. You're doing everyday and make something in the early days. There were definitely some people who were really focused in on it, a lot of good questions for her at the end of the talk.

And then you wrapped up the day and the conference with the talk called, I'm Not Even Supposed to be Here. What's that all about?

Mike: Well, we had a speaker who canceled at the last minute. I was flying out on Friday and I got an email on Thursday saying, "Look, there's some stuff going on." I'm not going to talk about it on the podcast because it's his story, but I totally understand why he had to cancel. I feel more bad for him that he had to cancel than me for having to fill in. But just because he wasn't able to make it, I didn't want to leave the attendees in a lurch so I ended-up coming up with a talk at the very last minute to basically fill the time.

You could tell me how it went, but I completely pulled it out of thin air to be perfectly honest on extremely short notice. I had to work from notes. I would say that the presentation was probably the worst talk that I've ever given, but given the timeframe and the zero practice and everything else, it probably wasn't terrible.

Rob: That was the thing, you had no practice, and you literally had notes that you had learn from, so it was tough. I would agree with you. Certainly, you've given talks that are a lot better than it both in prep, it's hard. The first part, you have a lot of jokes, Morgan Freeman kind of internet meme stuff, and I felt the timing on some of them was off. I think by that time, people were tired. It was two days into the conference and I think it didn't necessarily resonate with everyone but then you went into like, "Things go wrong, what do you do when they go wrong?" You started giving examples of all the things that have gone wrong behind-the-scenes at MicroConf over the past 16 conferences we've run. That part was fun for me, for sure. I think people got a kick out of it. And then you went into stuff that has gone wrong with you, like health issues and such, and kind of wrapped it up with, "Here's what we do about it. We're entrepreneurs." I felt overall it was a good message.

The content was good, the delivery was unpracticed. It is what it is at that point, but we need some way to wrap up the conf.

Mike: After that, we had another evening reception on the terrace again and it was sponsored by SureSwift Capital. Again, another big thanks and shout out to SureSwift for stepping up and helping us to sponsor and support MicroConf. This is the third time that they've sponsored MicroConf. Honestly, it's great to have sponsors like SureSwift Capital and FE International who really just want to support the community. They want to help people be successful. They like to interact with the attendees too. I think in general, the sponsors we have at MicroConf are fantastic in their attitudes and their willingness to just come in and help. They're like, "We just want to support this community." Obviously, I can't say enough good things about both FE International and SureSwift.

Rob: It's really nice to have, like you said, sponsors that I would do business with or have done business with because then you know, I can genuinely vouch for them, I don't feel bad about letting them come up and talk on stage for two or three minutes or ask for information or intro-ing them to people, or whatever. We would thank them up from stage like, "Thanks to these guys. They're legit. We like them." It's nice to have that luxury I think.

Mike: Yeah, it's nice for everybody I think, everybody involved.

Rob: Overall, 16th, one in the bag. How does it feel?

Mike: It feels good. I'm hoping that I will get a goodnight of sleep tonight. I just got back yesterday. I think I left at one o'clock, Croatia time. When I got home, it was 9:00 PM for me, so it was like three o'clock in the morning, something like that. 13 hours of travel, 14 hours of travel which I really shouldn't be complaining because I know that there are some people who come into MicroConf Vegas and they travelled 25 or 30 hours to be there.

Rob: Totally. That's the thing for me too. I don't know if you can hear it in my voice, but I have a little bit of head cold, I'm also super tired. It's Thursday and the conference ended Tuesday night so you'd expect on Wednesday you'd be tired, but then last night, Sherry and I just went down to the bar to literally have a drink and to have a conversation. Of course, we've run into some MicroConf and the we stayed way too late. I still haven't caught up on sleep. I'm trying to make a plan to do that tonight. But it's almost dinner time and already I'm thinking, "You know, it'd be nice to just hit the bar and just have a little…watch the sunset right now." We'll see where all that leads.

Mike: After the evening reception was over, there were a ton of people that went down to the —actually, I should say up—to the reception area or the lobby area because they have a bar there and they have a piano and somebody went and got on the piano. One of the attendees plays piano and he just played for like 1 hour, 1 ½ or something like that. It reminded me a lot of the very first MicroConf when Marcus got onto the piano up in Andrew Warner's room. We were all hanging out there. It reminded me a lot of that.

Rob: Yeah, it was fun. It was impromptu. I thought it was really neat. It kind of showed the community that's like, the conference was over, the conference party was over, and yet, there people were gathering, hanging out, talking, networking/making jokes/playing the piano and just having drinks. I thought that was nice.

Mike: I would totally agree and I would totally go back.

Rob: I know. We'll have to see if we can pull it off again next year because Croatia sure is a nice destination.

Mike: Well, with that said, I think you should take us out.

Rob: That wraps us up for the day. If you have a question for us, call our voicemail number at 1-888-801-9690 or email us at questions@startupsfortherestofus.com. Our theme music is an excerpt from We're Outta Control by MoOt used under Creative Commons. Subscribe to us in iTunes by searching for startups and visit startupsfortherestofus.com for a full transcript of each episode. Thanks for listening. We'll see you next time.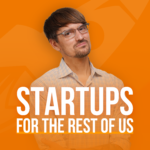 Show Notes
In this episode of Startups For The Rest Of Us, Rob and Mike talk about their 10 key takeaways from MicroConf 2018.
Items mentioned in this episode:
Rob: In this episode of Startups For The Rest Of Us, Mike and I talk about the 10 key takeaways from MicroConf 2018. This is Startups For The Rest Of Us episode 392.

Welcome to Startups For The Rest Of Us, the podcast that helps developers, designers, and entrepreneurs be awesome at building, launching and growing software products, whether you've built your first product or you're just thinking about it. I'm Rob.

Mike: I'm Mike.

Rob: We're here to share our experiences to help you avoid the same mistakes we've made. To where this week sir?

Mike: Well, just following-up on all the post-conference work from MicroConf. We had the two editions back-to-back again. It was an overall resounding success. Most of the feedback that I have seen has been pretty good. The conference itself has been outstanding. If you downsize in terms of certain hotel rooms and things like that, but I think generally speaking, everything went really, really well.

Rob: Yeah, at this scale, we know now that something will always go wrong with someone. When you're moving 400-425 people, whatever it is, something is going to happen at some point. You just hope that overall—the conference, the speakers do well, and the contents there, and the attendees are cool, and everybody gets along—you just kind of try to manage it.

I felt really good about this year. This is the second year since we split Starter and Growth, and I feel like this was perhaps, had better overall conference experience this year.

Mike: I agree. I definitely agree with that.

Rob: In other MicroConf news, I realized–I don't know but we had promoted that our 2017 MicroConf talk videos are all available for purchase. It's $99 for Starter, $99 for Growth, or $149 for both. We will link that up in the show notes, but if you go to Vimeo, and you search for MicroConf 2017, you can just purchase it right there through Vimeo.

I sent out an email yesterday, if you're already on the list, but if you're interested in hearing about future videos, we sell the videos in order to subsidize the cost of the recording, because it's no trivial feat to get a company like LessFilms to fly two guys out with all the camera equipment and hang out for four days, in essence, and then edit all that, and produce it, so we're selling to help augment that.

If you have enjoyed MicroConf videos in the past, we do have MicroConf 2012 through 2016 that are all live for free, available on the microconf.com website. You can check that out.

Another thing is we need questions for the podcast. I think we're down to maybe three or four questions at this point, so if you have a question for us, you should record an mp3 and you can email it at questions@startupsfortherestofus.com or you can call our voicemail at 888-801-9690 or you can always email a text question, and we'll read it on air.

We've been doing one or two Q&A episodes a month and those seem to be pretty valuable to folks. It's nice to have other voices on the podcast. If you have questions, please send them in.

Mike: I assume that our agenda for this week is the takeaways from MicroConf 2018. Correct?

Rob: That's right. We're going to pull some takeaways from some of the talks. Unfortunately, I was trying to do the math in my head and I think between Starter and Growth, and the attendee talks, there were 30 different talks on stage–give or take one.

I was trying to do the math in my head, but there's no way we could possibly talk about all the talks even though the quality of the talks this year was very, very high. I'm not just saying that because it's a conference we run. I was really impressed with a lot of newcomers who had never spoken on the MicroConf stage, and how typically there are some misses when that happens because MicroConf is such a high-speaking bar, and it's so different than so many other conferences, but really, people kind of crushed it, almost across the board.

We can't possibly mention all 30 talks, but we have distilled it down. We're going to talk about 10 key takeaways that we got. If you want to do a deep dive into the talks, there is a site, it's at microconfrecap.com. Thanks to Christian Genco for taking copious notes over the course of that four days and then John Hwang who was helping him by recording audio files, there's kind of like 6-minute versions of some of the talks where they interviewed speakers, and then they're posting it there, there are photographs of the speakers. They really did it up this year in a way that makes it look really cool.

Mike: That whole MicroConf Recap site that Christian put together is absolutely amazing. You can go over there and sign-up for a mailing list that he's got there, but every single speaker is listed. There's all sorts of stuff there.

I was talking with him about this, he wrote an app that would allow him to basically take these notes better and put them out there, which is just amazing that he went through all that effort to be able to take notes quicker, and to be able to publish them faster, and format them in a way that actually looks really, really nice.

Rob: conferencenotes.com. I see a SaaS app in his future. It would be a rough market, but it is funny and it was cool that he kind of put it together. Across the two conference, I think we had about 250 folks at Growth, and we had somewhere around 150 at Starters. Somewhere between 400-425, I think is what we're talking about who came through over the course of those four days.

I picked out some feedback because we've got the Growth and Starter surveys back where we ask attendees to rate speakers and give us feedback. I wanted to call a couple of them out. The first one, you had asked for jokes because that's kind of our schtick, we tell kind of nerdy, programmery, and often bad jokes from stage, and one comment was, "I thought Rob's jokes were funny and spot on." Boom.

Mike: Was that comment from you? Did you put in that?

Rob: No. That's a good guess. I don't know. I didn't recognize the name of who it's from, but I think they were kind of implying like, "Why you're asking for other jokes, it sounds like you guys got this dialed in." I thought that was funny.

But then there was another comment that was like, "Any jokes but the ones Rob was telling." It was the exact opposite. It was great.

Here's this other–this would literally like one was above the other in the document. This is to show you, if you haven't run an event like this or you haven't worked with a community, the amount of information, and differing information, and differing opinions you can see is illustrated by these two things and I brought them in here because I literally read one above it and I went down, and I was like, "Oh, you've got to be kidding me."

The first comment is, "The Q&A With Patrick Collison, Co-Founder of Stripe was outstanding. It would be nice to see more Q&A sessions with high profile individuals." Right below that, "The Stripe Q&A seemed really out of place and was probably the worst talk for me. It was unrelatable. If I wanted to hear about Silicon Valley, I would go to a Silicon Valley Conference." Isn't that kind of just where you have to sit when you have this many people?

Mike: I think it is, but I think it also illustrates a big problem that as entrepreneurs, we kind of have to navigate where you get all these information that's coming in and some of it is directly conflicting with one another. You have to interpret or read between the lines a little bit and see how certain things feel versus what's the feedback is that you're getting, because a lot of the feedback that you're getting comes from a certain point view or a set of past experiences and interests that people have.

You can't always align with everything. You can't make everybody happy. It's just not going to happen, but you have to do what you believe is right even if that means pissing some people off or making them upset about what the decisions you're making are.

It's a tough road to navigate I think, but at the end of the day, you've got to make the decisions to move forward. You can't just be paralyzed and not do anything because then you'll just never get anything done.

Rob: To realize that it's never going to be perfect. You're never going to please everybody and your apps are never going to be down, your conferences are never going to be down. This is our 15th time we've run a MicroConf and you're always adjusting and trying to make it better.

With that, let's dive into a few of the takeaways. I'll start with some of the talks from Growth, in no particular order.

I really enjoyed Nadya Khoja's talk. It was called the 12 Principles Of Viral Content. Nadya is the Director of Marketing at Venngage. It's a SaaS app that helps you create infographics and interesting viral content in essence.

My takeaway from here is that there really can be a thought process and almost a system for creating content that is more likely to go viral. I've seen Matt Inman, The Oatmeal, he was interviewed by Andrew Warner of Mixergy about how do you make this stuff go viral and he was just like, "Look," this was Matt, he was like, "I'm one of the best in the world at this. This is really hard to do." Andrew kept trying to pull a system out and Matt just has one in his head, but he wasn't totally able to communicate it.

What I liked about Nadya's talk is that she broke it down into pieces. Just a couple of it—we're not going to go through all 12, obviously—but a couple the things she mentioned were like, bust a myth, challenge the status quo, reframe the question, bring in a new perspective, mash up multiple topics like Star Wars with Game of Thrones or whatever. I enjoyed this and I also heard positive feedback from folks in the audience about it.

Mike: I think the other thing that I took away from her talk was because of her role at Venngage. They have all these things that they're doing and they're constantly doing that stuff. Not everything is going to be a hit, not everything is not going to go viral, but being consistent about trying these different things and putting out different infographics or making different articles, concentrated on different headlines, those all contribute to the overall success.

It's not about whether an individual thing that you do goes viral, it's about the number of attempts that you make and trying to get at least some of them to go viral. You don't need to make everything successful, but as long as a certain percentage of them do well, then you're fine.

Rob: For her, it's pattern matching. They've tried a bunch of different things and this is what has worked for them, and that's what I like. I always love those stories on MicroConf stage. It's like coming out of the experience of someone who has actually boots on the ground doing it.

Another talk that was–well, it was the Q&A I mentioned earlier. It was Patrick Collison, co-founder of Stripe which, at this point, what's their valuation, you think? $10 billion or something? $8-$12 billion?

Mike: That's above what it is. I think I saw $9 billion but it's almost immaterial when you get up to those many zeroes.

Rob: It's crazy. The reason we have Patrick on stage, one of the reasons, is that he and his brother, John bootstrapped it for months and months. I don't if it was over a year, but it was a long time before they went and raised funding and really at the core of the company is this bootstrapper ethos.

I enjoyed talking to him. I had interviewed him a couple years ago on stage. You had interviewed his brother, John last year on the Starter stage. It's always kind of a pleasure to have those guys come into town and hang out with some of MicroConf attendees.

Mike: I do find his outlook on just the world and the technology industry very enlightening and very different, I think, from most of what you find in Silicon Valley, and most of the tech companies that are out there. They see their role as really to foster the tech community because by helping other startups, basically like you are raising the ocean, you're floating all ships in the tech industry.

I think that that's a really unique approach that they're at the scale where they can do that at scale and not really have to worry about the finances and the ROI of certain things. They can just do things that they think are the right thing to do that will help certain parts of the ecosystem.

I think their Stripe Atlas program is exactly one of those things. One of the things that I thought was extremely, I'll say gratifying in some way, but the fact that they essentially launched those on the same day that MicroConf started, and they started talking about it that day, and again, from the stage as well, it was just really nice to see that that was brought to the MicroConf community.

Rob: The Stripe Atlas LLC, right? Because Atlas had previously been C Corps. I guess, you could change stuff in the S Corps, but realizing that a lot of business just want to be an LLC and have pass through revenue and it took a lot of work for them to do this, and they basically kind of announce it at MicroConf. In essence, it was super cool.

Mike: The other thing I like is the humility of where they came from. The one quote that really caught me off guard on stage when he was talking about their early days, when they were trying to partner with one of the larger banks was he said, "We were like three squirrels in a trenchcoat masquerading as a real business." Of course, it got a lot of laughs from the audience, but that's, I think how a lot of entrepreneurs feel when they're trying to pitch a big business. They're just the small fish in the giant ocean. They have no power and they're just sort of lying to everybody about who they are, but they're not lying about themselves. It's just that they feel that way.

Rob: I love that image of the squirrels in a trenchcoat. It's just like in the cartoons. Our next talk was my talk. It was 12 Lessons I learned Moving from Bootstrapped to Venture Backed, where I talk about having bootstrapped really since 2000 was when I started bootstrapping companies and then in 2016, Drip was acquired by Leadpages and I had two years kind of looking on the inside of a venture backed company.

I pulled out the pros and cons that I felt like venture funding lent to this company. Now, I think it hurt the org and how I think it made some of the things we did a lot easier. I was less stressed and we could hire a specialist. We could hire senior talent instead of having to train everybody we could use a dedicated recruiter.

Didn't have to worry about so much about little dollars—$100, $200 subscription. I used to spend hours and hours trying to find the cheapest thing because as a bootstrapper, every penny counts, but when you have some funding, you can be a tiny bit looser that and that saves quite a bit of time.

Mike: I think what you talked about was a really good contrast between being in a position where you can let things slip through the cracks and it doesn't matter. I remember years and years ago, I was looking at various things that were going on in the industry. I've had a conversation with a support rep, or some piece of software wouldn't work, or even when I was back at Pedestal, there was a bug that I distinctly remember, I was like, "We really need to fix this. This is a problem." They're like, "We'll just push it. It'll go out in the next release or the release after." I was like, "But this is big. This is an important thing." And they're like, No, no. Later on." I'm like, "How can you not care about it?" The reality is it's not that you don't care. It's about prioritization.

I think, as a bootstrapper, your priorities tend to be around preserving money so that the business has financial room to operate versus when you're a big business or you're funded, it doesn't matter so much. You can let things go until later on because they are not so large that it makes that big of an impact in the business or how it operates or customers at their tracks.

Rob: Right. I think my key takeaway, kind of the second takeaway for this episode is that you should never be dogmatic about being anti-venture or anti-bootstrapping or whatever. I did come to the conclusion–kind of in the talk that I don't think anyone in this room should probably raise venture funding because it brings with it a board, and you lose the control, and it's really tough but it does come with some pluses.

But that there is this in between ground that has just started to develop over the past, I'll say, three to five years, and it's this concept of fund strapping where you raise a small round and you never plan to raise institutional money. You only get from individual investors so you don't have a board, and you don't give up control, and you don't get it to $100 millon to make a lot of money for everybody, and so that "could be" an alternative.

I was saying, at the top of my head, I was like, "I bet it's like 5% of the people in here maybe should consider this." Because you have to be growing fast enough, it has to be a big enough market for that to make sense, and everyone else should keep bootstrapping—just like we've always talked about—but this was just kind of one more alternative that gets you some of the advantages of raising funding without the disadvantages of going a true venture model because one you do venture, it's institutional money, and the game changes.

Our next talk was How to Be Funny (Even If You're Not): Improv-Inspired Copywriting Tips for Software Founders. It was from Lianna Patch and it was hilarious. It was really, really well-done. This was one of my favorite talks.

Mike: I agree. I would have to say it was probably my favorite talk as well. I'm not biased just because she wrote some of the copy that's on the Bluetick website and in the Bluetick emails, but just her stage presence, her ability to break it down, and be serious about like, "These are the things that will resonate with your audience and these are the things that you should really avoid when trying to be funny in your copy." She knew that stuff cold.

It's obvious she practices her craft a lot and deeply understands what is going to work and what isn't. I think that's partly because of her improv background as well. She does a lot of that. I think she'd done stand up comedy as well, but she really appreciates the value of being able to put yourself in other people's shoes and understand what is going to be funny to everybody versus being deprecating about your comedy to other people.

Rob: The takeaway here—there's obviously a lot of takeaways. Again, microconfrecap.com if you want to see the detailed notes. But the big takeaway I got is humor makes people happy. You want people to be happy while they're using your app. It gives your app personality. It makes people give you the benefit of the doubt. I really enjoyed this talk and hope to have Lianna back at a future conference.

Mike: I do think that it was ironic that the second question that she got in the Q&A was somebody who got up and said, "I'm in the funeral industry."

Rob: Man, that was funny. I thought that was the first question. I don't think he meant it to be funny, but I was laughing hysterically. Her reaction on stage, it was like a face palm. She's like, "I cannot believe that's the question."

Mike: She had a great answer for it though. She said, "It depends a lot on how your audience views death." I think that's just very insightful. That's part of why I like her so much because she has that ability to hone in on what makes it funny and why, and when is it appropriate and when it is not. I think that that differentiates you from people who are jerks about it versus they're actually legitimately funny. Because they know when to be funny and when not to.

Rob: Another talk from Growth that I wanted to call out was from Ankur Nagpal, From $0 To $10M ARR: The Tactics We Used To Scale Teachable. He founded teachable.com. I imagine many people listening to this have heard of it and has done a lot of hustle to get where they are.

My takeaway was he talked about, they set a pretty aggressive growth pace, and that they found things that didn't scale every month to hit that growth pace. Then at a certain point, they couldn't get to that point anymore. They'd have to grow $100,000 of MRR in a month and they couldn't just throw one-off things like they were doing for the first couple of years, that's when they had to switch into this kind of sustainable flywheel mode. There was a lot of actionable stuff.

If you want to bootstrap a business and you wanted to let that business grow it to a few hundred grand, that's great, and this talk probably won't be for you, there'll be some takeaways. But if you find yourself in a space like we did a couple of years ago with Drip where suddenly it was like, "Oh, good God. This is a huge market. It's really big. We kind of need to grow or we're going to get squashed." This is the kind of talk that you need to hear. It was super actionable and I appreciated Ankur sharing that with the audience.

Mike: I think it was very insightful that he also showed the scale that they're at, it takes people to get there, because you can't just slap together an app, and expect that three people are going to be able to build something that's going to get to millions of dollars of revenue each year and, yes, you hear those Silicon Valley stories about people who create this app and then it gets acquired by Facebook for billions of dollars, but that's not common. Most people never go through that. That's a unicorn story. But unfortunately, that resonates in the news and in the tech articles that you see.

He talked about how the fact was that in order to get to 12,000 customers, it took them 64 people to get there. It's interesting that if you look at the graphs of the revenue and stuff that he showed, it takes time, and it's a fairly steady slope. It's kind of The Long, Slow, SaaS Ramp of Death from Gail Goodman from Constant Contact. She had that talk at Business of Software several years ago. Almost without fail, like you talked to most founders, that's exactly what it looks like—it's long, slow, and it's boring but it's what gets you there.

Rob: The last Growth talk I wanted to call out was just such an outlier, it was really well-delivered. It was an attendee talk by Chad DeShon. He runs boardgametables.com and the title was Everything You've Learned at MicroConf is Wrong*—with an asterisk by it. It was a little tongue and cheek but it was the fact that he basically started a B2C company make selling physical goods with no recurring revenue.

He had points like recurring revenue is so overrated. He talks about how if you get your LTV all upfront, you have more cash coming in and your plan is overrated. It is possible to move downmarket, just listen to podcast at 1x. He says, "Seriously, you don't have to cram information into your ears as fast as possible. Take a deep breath and relax, it will be okay." It was great. It was filled with humor but also, it's a nice sanity check on the stuff that we pour out that yes, it is best practice and will get you to the multi-million dollar SaaS company or the hope you grow, whatever. He had another lens on it and I felt it was a bit of a breath of fresh air in his 12-minute attendee talk.

Mike: I think Chad's real point is just that just because something is best practice information or that it's a general practice that most people should follow, doesn't mean that it's an absolute, concrete rule that everyone needs to follow, and that will always work. There are cases like his where those things will not work or there are exceptions that you can leverage based on what your product is and what your industry is. You can still do what you want and be successful if you are mindful of those other things–those general practices, but don't take them as absolute law.

Rob: Then switching over to Starter, in the interest of time here, this is really is a bummer, man. I wish we could talk about more of the talks because there were a lot of other exceptional talks that were given at both conferences. I wanted to kickoff Starter by giving a big shout out and a thank you to Justin Jackson. He emceed and he had basically the kickoff talk that kind of sets the stage for MicroConf. It's a ton of work to emcee a conference, you and I know, and so to ask him to do it—volunteer basis—it was super cool that he was able to do it and he did a great job.

The first talk was Justin's. It was called, An Unconventional Way to Validate Your Product Idea. In typical fashion, he tells a story, he talks about choosing the right customer is more important than what you sell, starting small is always almost better than going big, on and on. Other stuff that was, I think, really pertinent to the Starter audience.

I really liked the way he thought about there's product market fit, product founder fit, and founder market fit, talking about what do you value? Do you enjoy this market? Then talked about customer resource. He kind of laid out a blueprint for validating. I think the talk was quite well-received.

Mike: Definitely, a big thanks to Justin. I do appreciate that he came on stage and he said the things that are not necessarily directly related to making the business itself successful, it's making sure that it's successful for you as well. Because as you said, the founder market fit, that's a big thing. If you get bored by a particular product or industry, you're not going to want to do it, you're going to be less motivated.

I think that other founders have talked about that in the past in certain public and potentially non-public areas. I'm not going to name names or anything, but that can definitely happen. If you don't really like what it is that you're doing, it's really hard to be motivated to go through those tough times, and it's easier to give up.

Rob: Another notable talk was from Adam Wathan, it was called Nailing Your First Launch. Also, good story with actionable takeaways, talked about launching essentially information products about teaching people how to use Laravel, and testing their Laravel, and that kind of stuff, and in just two years, he made about $650,000 from his info-products, kind of a not a cold start but almost. He pulled things in, he pulled my stair-step approach in, he talked about building an audience but gave super actionable things, of actual screenshots of tweets, and kind of what works, talked about picking an idea, testing it, and on and on. This was one of the talks that I heard the most about at Starter–that people loved. It was almost like a case study but it was entertaining as well, so it wasn't dry. He just had a ton of info here.

Mike: I think part of the thing that resonated with most people is that it was starting from ground zero because most of the people at Starter are at that very, very early stage–anywhere from, "I'm still looking for an idea," all the way up to, "I just launched but I'm certainly nowhere close to making a fulltime revenue on it. It's going to a while before I get there." I think Adam's talk really resonated with a lot of people because it demonstrated how to get some of the growth and some of the different levers that you could toggle in order to get, and it's obviously not all of them, but an info-product is a lot different than a SaaS product.

Being able to have the confidence that, "Oh, yes, it's just a book or just a course," but $600,00 over the course of two years is nothing to sneeze at. I think that that message alone resonates with people to be able to get to that point in only a couple of years versus the people who sit there and say, "Well, I'd really like to start a business but I'm not sure about it," and it takes them five years or even 10 years to even pull the trigger and do something.

Rob: Another notable talk was from Alli Blum who has appeared on this podcast, title was, Why (and how) to start thinking about teaching people how to use your product… even if it isn't built yet. She went deep into onboarding which is her area of specialization.

She calls herself a SaaS onboarding optimization consultant and so she's knee-deep in tons of SaaS apps. She talked about the mistakes she sees that are super common, the vacation photos approach, the too much too soon approach, the bad intern approach, and then she talks about how to improve upon that, and how to keep it simple, but then really dives into the nuts and bolts of how to put your email together, and then the impact that can have, and then kind of had a case study at the end.

Again, what I liked about this is it was a process, and a very specific instructional thing that if this is the problem you're trying to solve right now, this is like mind blowingly applicable.

Mike: I think that the whole email onboarding process is something that can be difficult to figure out when you're first doing it because there's so many things you could do. It's a question of where do I start, what should I say here, how do I fit all these pieces together, and you can very easily find yourself in a situation where you're going too far in a particular direction and you're not thinking strategically about the whole picture of bringing somebody on-boarded into your app, so you go too far on one direction or the other. Alli's talk was a great way to balance those things out and provide that instructional manual or the roadmap to tell you, "This is how to do it. These are the steps to go through and this is how it will work for you."

Rob: Another talk I wanted to call out was from Mr. Mike Taber. It's called Following up… Without looking and feeling like a dirt bag. You talk about email follow-up, why to do it, what happens on the other end, and why don't we follow-up. This, of course, is from all your experience with Bluetick. How did you feel about your talk?

Mike: I thought it went really well. I gave a version of this talk in FemtoConf a couple of months ago. I did make some changes to it based on the feedback that I got. Overall, it was still largely the same talk, I just cut out pieces that were irrelevant or didn't make much difference. I definitely spruced up the slides a little bit more this time around because I think before, there were some things that I think weren't necessarily as clear, and the new presentation I think helped.

Rob: The key takeaway for me here was you had the four pillars of follow-up success. The first is when to send, second is personalization, third is clearly defining a single action you want to take, and the fourth is to automate it so you don't have to sit there and do everything yourself.

Mike: I think that last piece there is the one that most people don't really get to. They don't systemize it or processize it so that it makes sense and can kind of operate in the background because most of the times, I see people coming over to Bluetick to use it. They've done a few follow-ups here and there, but lots of things start slipping through the cracks and that's really why you need to have a process or a system in place that's going to help prevent those types of things, because everytime you don't follow-up on an email, whether it's the third or fourth one, that's what's going to cost you the money.

Rob: Another talk that I thought was quite well-done was Marie Poulin's talk. It was called The Sustainable SaaS: What Permaculture Can Teach Us About Building Software. She's in the midst of co-founding a SaaS herself. She has online courses. She has all kinds of stuff, and so again, was able to pull from her experience.

Permaculture, if you're not familiar with it, it's a set of techniques and principles for designing sustainable human settlements. It's a lot about like farming, and gardening, and keeping things so that you don't need a bunch of outside resources in order to live. It was cool that she kind of had her timeline, 2014 through 2018 of these missteps, and how they line up with things that you would do on permaculture. It was a running metaphor the entire time.

Mike: As a running metaphor, I think it fit really well because the audience itself at MicroConf, whether you're talking about the Growth edition or Starter edition, the vast majority of these people are coming because they want to build a life for themselves and their families that is going to be sustainable over the long term.

They're not looking to come in and find a market, build something, get a bunch of money into it, and flip it in two years, three years, four years. They're looking much longer term and it's not to say that they won't sell it in two, or three years, or fours years, but they're trying to find something that's going to be sustainable for them moving forward, that they can build a life around that allows them to do the things that they want to, and have the freedom of flexibility that being an entrepreneur should be able to give you.

Rob: The last talk from Starter is Courtland Allen's talk, Navigating the Startup Landscape. Courtland Allen who has also appeared on the show, he founded IndieHackers, they've been acquired by Stripe. He and his brother now work for Stripe and run indiehackers.com. I thought he nailed it. He compared starting a startup to this four different landscapes. One is like an airplane taking off, one is panning for gold, one is climbing a rock wall at a gym, and he had these pretty deep metaphors that run well.

He talked a lot of the myths and that's what I appreciate about him. He's done, I think he said 300 or 400 interviews with startup founders. If you go to indiehackers.com, there's this big wall of apps and revenue, and all that kind of stuff. He's kind of pulled that out between him and his brother have pulled that out of all of these people. To me, I loved hearing the myths of like, "Well, this is probably how you think. You think that Dropbox just started growing because they had this dual referral system and that's what everyone always talks about. Here's what it actually look like," and then he called some other apps where the common myth is that they grew through this one big thing.

Hotmail, with their email link and the footer or Airbnb where they added photographers and hockey sticked them. It was kind of like, "Yeah, it helped." But there were also 50 other things they were doing really doing well and they had a huge team of people constantly executing, and eventually they just hit critical mass.

I appreciated the reality check and I also thought his talk was really well-delivered. I thought the metaphor held up and I thought the analogies helped me kind of understand the content better.

Mike: The one I actually thought was really funny in his talk was the startup runway of almost certain death. He had a picture of an airplane going off of a cliff and on the other side of the cliff, there's an ocean, and it's got a shark jumping out of the water, and there's snakes, and a wall of spears, and fire. It was just very on point, I'll say.

Rob: Yeah, that was cool. Two more MicroConfs down, sir. 14 and 15, I think it took a lot out of both of us this year.

Mike: Yeah, definitely for sure. Although, I do want to say there's one other thing that we did this year that we have not done at scale in the past, which was we instituted the scholarship program for Starter Edition.

Of all the things that have happened this year, I'm probably most proud of that one because it was a lot of behind-the-scene stuff that we really didn't talk about on the podcast, and we didn't talk about or market too much because I was still trying to figure things out. But we had a bunch of sponsors who stepped up and really helped make it happen. I think that it's something that we could do more often moving forward. In the past we've had individuals do it, Patrick Mackenzie has done it a couple of times.

We've obviously offered sponsors quietly in the background because we can't help everyone, but there are certain situations where it feels warranted and you really just want to do the right thing and help people who are in a position to help themselves but they just need that little extra push.

I want to send a big thanks out to Stripe, Sureswift Capital, Brian Marble, Scott Nixon, and Balsamiq Software, and Azlo for helping put the scholarship program together and make it possible for, I think it was between 12 and 15 scholarships that we gave out this year for Starter Edition. Definitely, a big round of thanks to those guys.

Rob: Sure. You know man, you obviously headed this part up, I know you put a ton of time and energy into it, so thanks for doing that. I think it's a huge win for MicroConf and I think it's a big win for the community as well.

Mike: I think, with that, we'd call it a day. If you have a question for us, you can call it into our voicemail number at 888-801-9690 or you can email it to us at questions@startupsfortherestofus.com.

Our theme music is an excerpt from We're Outta Control by MoOt used under Creative Commons. Subscribe to us in iTunes by searching for startups and visit startupsfortherestofus.com for a full transcript of each episode. Thanks for listening. We'll see you next time.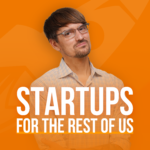 Show Notes
In this episode of Startups For The Rest Of Us, Rob and Mike share tips for attending conferences. They discuss things to do before, during, and after a conference in order to get the most out of the event.
Items mentioned in this episode:
Mike: In this episode of Startups For The Rest Of Us, Rob and I are going to be talking about pro tips for attending conferences. This is Startups For The Rest Of Us episode 389.

Welcome to Startups for the Rest of Us, the podcast that helps developers, designers, and entrepreneurs be awesome at building, launching, and growing software products, whether you've built your first product or you're just thinking about it. I'm Mike.

Rob: And I'm Rob.

Mike: And we're here to share our experiences to help you avoid the same mistakes we've made. How are you doing this week, Rob?

Rob: Doing alright. I was just thinking, the subset 389 man, we have 11 more episodes until episode 400.

Mike: That's insane.

Rob: What kind of cray-cray celebration are we going to do for 400?

Mike: Or what sort of group therapy are we going to have for the people who listen to 400?

Rob: I hope that there is no one out there who's listened to all 400. That would be catastrophic.

Mike: We should have Sherry come on and just do a group therapy session for Episode 400. I think that'd be prudent.

Rob: I agree. If we just said 30 minutes per episode, that gives us 200 hours, which is 8.33 days straight. Whereas if you stayed up, you could hear the entire journey of this eight years and eight days, wouldn't that be crazy?

Mike: Yeah. I don't know if anyone would even attempt that.

Rob: It wouldn't just be crazy, it would be clinical, you should get committed for trying to do something like that.

Mike: Yeah, definitely, definitely.

Rob: But we do have 595 worldwide iTunes reviews. You know what I'm going to ask you, the listener, to do? Get is to 600. Seriously. In the next couple of days, this comes out on a Tuesday, I would love that by Friday of this week, we're over 600 reviews. Some of our recent reviews include awesome show, highly recommended from [00:01:52], he says, "Rob and Mike are truly two of the best in the biz at expertly extracting those bits of gold listeners are looking for." We really appreciate reviews of course, and it does help us spread the word, keep us motivated to do it. Right now, we are accepting five star reviews, five stars reviews only, and look forward to seeing that number tick over to 600 well before our episode count/ticks over the 400. How about you, what's going on?

Mike: I'm still doing a lot of stuff to prepare for MicroConf but last night I drove into Downtown Boston, into Cambridge and went to Wistia. They had a panel of people discussing how to use video and your marketing efforts, and different ways to use to it, different parts of the funnel that you can address to it. It was very interesting, it was nice to get some perspective from people who are actively doing it a lot as opposed to just reading around certain things. I wouldn't say that it was a course, but it was definitely a crash briefing on things to pay attention to and edge cases that you might run into. It was cool to meet everybody there as well.

Rob: Oh, that is fun. That's always nice to get out and go to events like that. I really enjoy those, as long as there's at least some cool people to meet or some type of cool presentation that's given out that provides value and gets me thinking about things. I do enjoy hitting up a local event just to see who's in town in my field every once in a while.

Mike: I did get some laughs when people asked me why it was that I came in for that. I said, "I haven't left the house all weekend. Figured it was about time."

Rob: Yeah, totally. Alright, what are we talking about today?

Mike: In preparation for MicroConf, I thought it'd be a good idea to go through some pro tips for attending conferences and I know that we're probably going to give some advice about attending MicroConf specifically but there's also a lot of general advice in terms of how to approach going to a conference. This isn't something that I think we've talked about specifically before. We've touched on it in a couple of episodes here and there but we never really just sat down and gone through what sorts of things should you do in preparation for going to a conference. Whether it's a business conference, or a developer conference, or marketing, or what have you. I thought it'd be good to go through that stuff and give our own take on it since we do run a conference.

Rob: Cool. Let's dive in.

Mike: Some of this is loosely based on an article from Justin Jackson, he specifically talked about MicroConf. We'll link that up in the show notes. I did want to call that out before we get started into this. The first thing that came to mind when I was putting together this list was making a point to look up what the weather is in advance and plan accordingly. I just think that I remember last year at MicroConf where it was late at night on I forgot how far into the conference we were but we were standing outside and it was freezing. It was not something I had actually thought about doing because I was like, oh, it's Vegas, it's a desert, it's going to be generally warm and I hadn't realized how much earlier in the year it was and how much of a cold wave was going through the country at that time, I did not dress accordingly for it.

I think that that's the thing that I would say is pay attention to what the temperature is and actually go look at it, don't just assume that it's 70 degrees and it's sunny because it may not be.

Rob: Yeah. That's a good point. Especially the desert gets really cold at night. I'm just looking at the forecast for the next week in Vegas and highs are all 80s and 90s but the lows get down 61 and when it's 61 and it's dark and there's no sun and the wind's blowing, it's pretty dang cold. Have some type of long sleeve because often aside from just my collared shirts, I don't tend to think about bringing a long sleeve shirt to Vegas, but of course, in this case, you're going to want some type of light jacket or windbreaker or something.

Mike: And also because it's a desert, you have to pay attention a little bit to the climate because it does get cold and because it's a desert and so dry, you have to bring ChapStick or lip balm or something like that. It's something that I just happen to keep it in my jacket at all times anyways so I never have to think about it, but if you're not the type of person who travels a lot or just keeps it around, it's definitely worth thinking about stuff like that.

Rob: Yup. What I used to do is I used to get to Vegas and then my lips would get all red and chapped and then I would start applying it, and my lips look like Ronald McDonald's lips because they were red and then they were all glossy. What I do now is bring it with me, from the moment I hit the ground, I start applying it, and that's worked for the past three or four years. I also drink a ton of water. I bring my water bottle and pretty much a refillable one. From the time I hit the ground, I'm just chugging water constantly.

Mike: The other thing is that there's also the opposite problem sometimes where if you go someplace and you don't have gloves, for example, when we went over to FemtoConf in Germany. It was cold enough that it started to snow in certain cases. It's like you have to just bring the things that you need for that type of weather. Even if you don't think that you're going to be outside very much, make sure that you have those things available and consider them before you even walk out the door. I'd say the bulk of the first third of this particular podcast is going to be to all the things that you should do before the conference, before you even get on the plane to go there.

Rob: Another thing you want to think about is spend time in advance to consider your goals for the conference. Think about if there are specific people that you want to meet. You can research attendees, you can look at the speakers, and make it a point that you introduce yourself or try to catch a meal with somebody. Think about the types of relationships you want to establish. Who can you help and who can help you now or in the future because that's one way to make a conference so much more valuable is to be really deliberate about who you are going to hang around with and who you're going to surround yourself with while you're at the conference.

Of course there's always serendipity, especially at a really focused conference where everyone is doing interesting things. Almost everybody you meet is going to be a fun conversation. But I've got to get more value myself out of conferences when I look at the speaker list, look at the attendee list and really pi point who it is that I want to talk to and about what.

Tacking onto that, also I think of two other things, one, are there any questions that you want answered? Are they questions you want to just ask a bunch of people, do you want to ask a specific person, do you want to ask knowledgeable people? I know that Harry and Ted from Moraware Software do a really good job at this. They come each year to MicroConf with a question that they are thinking through, and they get a bunch of knowledgeable opinions on it and I've heard it helped shape their decision making.

And then finally, are there any topics that you really are interested in discussing, even though it's not a question you have but something that you think is going to be relevant to attendees.

Mike: Or if you just want to use somebody as a sounding board because you have a particular thought in mind about hey, there's a problem that I have, or some sort of challenge that I'm facing. I'd like some external opinions on it. If you're working at home, or at a remote office, or remote office environment where you go to work and you sit down and you don't really talk to any co-workers all day except over Slack or email or anything like that, it can be very isolating and you don't get the benefit of having brainstorm sessions or a lot of external input into your thoughts and thought processes. It's very helpful to have those topics in mind and written down so that you consider them in advance instead of, "Hey, I want to get other perspectives on this," and then take them to the conference and hash it out with people, just to hear what they have to say.

Another thing to do is to do some pre conference networking and try to find out who's going to be there. If there is a conference coordinator that is putting things together, whether they have an online community or something like that that they're building, or a Slack chat. Anything along those lines, it gives you a sense of who else is going to be at the conference. Try to find out who's going to be there and reach out in advance of the conference to people that you really want to spend some time and meet.

Whether they are new people that you want to introduce yourselves to, or you're searching for people who are experts in this particular field or situation, you can always go out to that list or that community and ask them like, "Hey, can we schedule breakfast or lunch or chat for a few minutes?" Even if you just want to put your name on the radar so that they're actively looking for you and if you happen to be in a conversation, they say, "Oh, I remember I got an email from you or a message from you and you wanted to talk about X." Just being able to put your name directly in front of them with a message that says, "Hey, I wanted to talk to you about this. I'd love to chat about this for X minutes or whatever." That will help you establish some of those relationships.

Rob: Another thing is to research local travel and potential scams or things that could trip you up. A few years ago, Vegas didn't allow Lyft and Uber into the airport. I think before that, they didn't have Lyft and Uber, they didn't allow it within city limits. And then they eventually allowed in the airport, and now, it's everywhere. You can take a Lift at the airport. But before then, it was either a shuttle, or you can just grab a cab, and it's so close to the airport, it was not worth doing a shuttle because it took a lot longer. It's things like that that can save you a lot of time and a bit of money.

And then another thing is, talking about potential scams or whatever, before we went to Portugal last year, I was reading through the Lonely Planet and they said pick pocketing is really big there. That just made me more aware to have everything zipped up. And then you had mentioned that the cabbies that drives south out of the airport, they go this long way around right on the freeway, it's a much longer fare because it's almost right next to the airport.

Mike: Yeah. That was a classy scam several years ago before Lyft and Uber came around because what would happen is that people would get into a cab and the cab would say, "Do you want to take the highway to the hotel or do you want to go north?" They wouldn't really give you a clear indication that the highway is actually south out of the airport, then you have to go all the way around. They would really just basically scam you because they could.

I remember that specifically happened to Andrew Warner because he wasn't paying attention back in 2011 and he was telling me about it afterwards. I was like, "You totally got scammed by them." Which sucks but at the same time, you wouldn't know that unless you actively looked for that, either behavior or things to watch out for.

Rob: Another thing to do is to install or update the conference app before you leave. Often, conferences will issue a new app each year or you can update it and get the updated content and that's certainly something that you can think about. You can obviously do that on site too, but I know that before I leave, I'm downloading a bunch of shows for the plane, I'm downloading any new games or anything to play on the plane but that's less about for the conference and more just about the travel.

Mike: Yeah. But I think it's important to make sure that if you have a bunch of updates to your apps, or your phone, or your laptop that you get those things taken care of before you hit the road so that you're not trying download stuff over wifi because you don't always have a lot of control over what gets downloaded when or what's updated first or you may not even have a lot of bandwidth to work with. Like oh, I suddenly need to install this app so that I know where to go next, and then all this other stuff is in the way and taking precedence then you have to wait a heck of a lot more time to get it done.

Another thing to make sure you have taken care of is your passport and travel documents of any kind. Make sure that they're up to date before you leave. I have heard of people who've forgotten to get that stuff taken care of before they go for a big trip that they've been planning or they planned three months, six months in advance, and they didn't think about that, and then suddenly the night before or the day of, they realize oh, this stuff is out of date and it's going to take three weeks to get it taken care of and I can't go. Be mindful of those types of things as well. Because there's literally nothing you can do at that point. You can't argue with TSA agents, for example, if you're trying to go to another country.

Rob: Yeah, that's brutal. I've heard of few friends who've had that where their passport expired or even if it expires within six months or something, and when you're travelling, it's pretty crazy. That would be a serious bummer to have to cancel a trip or miss a conference because of that.

Another thing to think about is figure out, potentially even rehearse your answers to common questions like what are you working on, what do you do, what company are you with, what are you hoping to get out of the conference. Just think about that stuff in advance so that it couldn't come as a shock, you're going to get asked the same thing over and over.

And, think about what questions you want to ask of people. Often times, I will try not to ask the same questions that everyone else does. Typically, I want to get to what are you working on, what's really interesting you right now. I'll often ask people what books they are reading or listening to to try to get more ideas, or what their favorite podcast is. Just because people like to talk about themselves and share their knowledge, and if it's something new that I haven't heard, that's good. I totally want to add it to my content queue if you will. That's a perfect place to do it because I'm surrounded by people that are similar to us, they're one of us in essence.

Mike: The opposite of that is also true. Make sure that you have some ways to gracefully exit a conversation whether it's hey, I need to go get a drink, or use a restroom, or you need to go take a phone call, or make a phone call to somebody, to call your spouse or significant other, or you just see somebody else that you really wanted to meet and you need to step out of the conversation and go talk to them.

This is more about protecting your time and making sure that you get the most out of the time that you are there. Because sometimes there's a conversation going on and it's not like you don't like the people that you're talking to or you don't appreciate the things that they have to say but you have other things and other priorities that you need to pay attention to and your time is one of them. Because your time at that event is very limited and it will be over before you know it.

Rob: That's a big deal. Don't get cornered and get stuck talking to someone that you don't have anything in common or the person is just talking too much and it really isn't providing value. Like you said, you only have a limited amount of time. It's not all about take, take, take. It's about giving some value as well. But there are just some conversations that are mutually awesome and you know that's going somewhere and you know that it's valuable. Other ones, they just wander and you realize this is just mindless and I don't really want to do this. Really be mindful and figure out how you're going to gracefully exit those kinds of conversations.

Mike: Now we're finished talking about the things that you should do before the conference, let's talk about the stuff that you should pay attention to at the conference. You already mentioned this, the number one thing I think is to stay hydrated and there's a corollary there which is to also get enough sleep. But with the hydration, if it's the type of conference where you're going to be talking a lot, you're going to find yourself dehydrated. Make sure that you are drinking enough water to get you through the days.

There are certain environments, like a desert in Las Vegas, that's going to amplify that. It's going to make you even more dehydrated, so does alcohol. You have to be careful about that stuff because it's very easy to go to a conference in Vegas and I've had this happen to myself where I didn't drink anything alcoholic, it was just water, I didn't drink enough water though. I woke up the next day and I felt hungover even though I hadn't had anything to drink. That's just going to impact the rest of your day. You do have to pay attention to how much water you're drinking.

Rob: Big time. It's easier said than done to say get enough sleep, but I have really found that I enjoy conferences more when I am at least getting seven hours of sleep and I can feel rested getting into it, otherwise I'm sitting in a ballroom for seven to eight hours, and I'm tired and not listening. You're not getting a ton of value from things anymore.

It's easy to hang out especially when you're at a conference with friends, and colleagues, and relationships that you've built and you only see them once or twice a year. I think that making a graceful exit at midnight and getting your solid eight hours. That's something that we've done past couple of years with MicroConf is we moved the start times of all the conferences to 10:00AM, and I actually think that was a really good idea because we've gotten positive feedback about it, about how people have time to get breakfast together, especially people who are on later time zones, Central or Eastern time zone. But it also just allows if you do stay up late, it's just gives you that a little bit more leeway. You could feasibly wake up at 9:00AM and still have a nice breakfast and get to the conference on time.

Mike: What do you mean feasibly? I think we do that, don't we?

Rob: That is what I do. I was trying not to be too overt about it, but yes. I'm not embarrassed to say, even though I should be on Central time, 9:00AM is like 11:00AM for me. I think last year, I had to set my alarm for 8:30AM and 8:45AM both days. All four days of the conference just to make sure that I didn't sleep through it.

Mike: One thing that I found to be a little bit less valuable over time is taking notes at a conference. I used to be the type of person who go to a conference and I would take pages and pages of notes. What I realized overtime was that I was writing down stuff but not necessarily paying attention to how important it was or whether it was new to me. I'd have these pages of notes and a lot of it turned out to be irrelevant, but I was writing it down just because I felt like I should because the speaker had said something or commented on it.

I was trying to create almost a transcript of what they were talking about and the reality is if you already know that stuff, don't bother writing it down. Only write down the stuff that is new, or that you find insightful, or if an idea pops into your head and you find that it's going to be actionable. Those are the things that you need to write down because you will probably forget them later on. But the stuff that you already know, there's no need to write that stuff down.

In addition, there's usually other people who are taking notes or there may even be an official note taker for the conference, a lot of speaker make their slides available for after their talks, definitely write down the URLs for those, or get them from the conference afterwards if they're collecting them and just distributing them. But don't feel compelled to write down every little thing that the speakers say. Just write down the stuff that's important.

Rob: Another thing to consider is to think about asking questions during speaker Q&A. It's a valuable opportunity to get interesting feedback. Obviously, be respectful of time and whether an answer to your question is generally applicable to other people. You can always follow up with the speaker when they're off stage.

I do think that part of the beauty of a conference is everybody is in the same room. One way to bring value is to ask interesting questions. That gives you an excuse to then follow up later if you ask a question a speaker answers in general and you can come up and say, "Hey, I actually have this specific thing I want to talk to you about." But if it is generally applicable, it can be helpful to the whole audience. I think that's good to give back to community in that way.

Mike: A really nice way to stand out in the minds of the speakers who are presumably leaders in the community is to thank them directly if you found what they were talking about helpful. I would obviously encourage people to put feedback into the conference surveys but I think that for most speakers, it's really helpful for them and gratifying to hear that somebody got a lot out of their talk. Definitely make it a point to thank them and if you have follow up questions, don't hesitate to ask them after the talk, especially in situations where if you have a question that you think you might want to ask during the Q&A session but you realized that that question is so very specific to your business, or your particular problem, then save that for a later conversation when you're not going to be using other people's time to hear an answer to a question that just has no bearing or relevance on them.

Rob: Another thing to do is to make sure that you are social. It's easy to go and lock yourself in your hotel room and watch this week's episode of Walking Dead instead of hanging out. If it's a good conference, the hallway track is worth almost as much as or more than the actual speaker track.

With that said, I will say know your limits. Get out and meet people. There comes a point where that's demising returns and you can become so tired or so over stimulated or overwhelmed that you're no longer having fun and you're no longer really getting that much value.

I think there's a balance to be struck here. I do notice that as I get older, and as I go to more conferences, I'm still quite social but I don't do the 4:00AM nights like the early MicroConfs. Maybe that's just a factor of sleep but I definitely get my fill of conversation earlier than I did maybe seven or eight years ago.

Mike: Moving on to the last section of this is after the conference is over, take some time to follow up with the people that you met. Whether you exchanged business cards or contact information.

It was funny last night, when I was at the Wistia event, there were a lot of people there who would ask me for business cards, I'm like, "I don't have business cards." Certain conferences you go to, that's the expectation and then there are certain ones where it really isn't. But if you are exchanging contact information with people because you want to talk to them later, or follow up on a business opportunity, or ask them more questions, definitely make sure that you follow up with them and help maintain those relationships that you started with them and you can maintain those relationships over time. Don't feel that you can just let those lapse because I think if you let more than a couple of weeks go by once a conference is over, and you've met somebody, I think it starts to become more awkward to reintroduce yourself to the person and you feel weird about reaching out to them. The earlier you do that after the conference is over the better.

Rob: Another thing to do after the conference is review your notes to see if you need to fill in any gaps. That's a great thing to do on the plane. I'm assuming you're going to take notes locally, you probably have no internet, it's a great time to sit and think back, are there any takeaways or any people that I met or any things that I want to take away that aren't in these notes? Because I like my notes to capture the entire event and really be able to refer back to them and refresh everything that came out of it because it can spark new information later when you view it through different eyes if you look at it 6 months or 12 months from now. Be sure that your notes are buttoned up and they don't have to be super professional, but at least in a format that you feel like you can interpret them in 6-12 months.

Mike: Another thing I'd highly recommend, and this comes from the stance of an event coordinator but make sure that you fill out the conference surveys. I say this not just because it's a nice thing to do but a conference is not going to get any better if you don't provide them with helpful feedback or at least with a good sense of where their conference did well and where they didn't. If you don't give them an idea of where they stand, then it's very difficult for them to make decisions that will help improve things moving forward.

Rob: And then finally, I think it's helpful to reflect, especially if this is the first or second conference you've gone to. Reflect on your time there and make a few notes about what you feel worked really well and things that you regret that you did or didn't do. Let's just be honest in Vegas, there's a lot to regret that you did. Use the list. Honestly, use the list to improve your ROI on conferences in the future. Without reflecting and looking at your process figuring out what worked and what didn't, it's hard to improve upon that in the future.

Mike: I don't think that the things that you regret doing or not doing are limited to just being in Vegas. One thing that comes to mind is there has been conferences where I've gone to where I stayed up way too late involved in a conversation that really was not of any value to me. I ended up being extremely tired the next day, for no good reason. I felt like I'll stay up because of the people here and you really have no obligation to other people to stay involved in a conversation if there are other things that you could or should be doing like going to bed and getting some sleep.

Rob: Yep. I've done that. I've stayed up too late, I have done the wasn't social enough, didn't meet enough people, wasn't deliberate enough about picking up the people in advance that I wanted to meet, a lot of things in this list, I have certainly made those mistakes. With that, go to your next conference, enjoy it, and get the most value that you can, we hope to see you at this MicroConf happening next week or MicroConf in the future. If you have a question for us, you can call it into our voicemail number at 1-888-801-96-90 or you can email to us at questions@startupsfortherestofus.com. As I like to say, voicemails go to the top of the queue.

Our theme music is an excerpt from We're Outta Control by MoOt used under Creative Commons. Subscribe to us in iTunes by searching for Startups and visit startupsfortherestofus.com for a full transcript of each episode. Thanks for listening. We'll see you next time.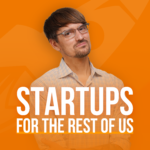 Show Notes
In this episode of Startups For The Rest Of Us, Rob and Mike reflect back on MicroConf Vegas 2017 and give you their key takeaways from both the starter and growth edition talks.
Items mentioned in this episode:
Transcript
Rob:    In this episode of Startups For the Rest of Us, Mike and I talk about our key takeaways from MicroConf Vegas 2017. This is Startups For the Rest of Us Episode 336.
Welcome to Startups For the Rest of Us, the podcast that helps developers, designers, and entrepreneurs be awesome at building, launching, and growing software products, whether you've built your first product or you're just thinking about it. I'm Rob.
Mike:  I'm Mike.
Rob:    We're here to share our experiences, to help you avoid the same mistakes we've made. What's the word this week, sir?
Mike:  I am still dehydrated and hoarse from last week. At the moment, I'm not sure if it's just from being in Vegas for seven days or if it's combination of that plus the pollen and stuff that I came back to in New England.
Rob:    Yeah. Yeah, it's crazy, the dehydration ability of Vegas. Right when I landed, I pull out the ChapStick. I was wearing ChapStick the whole time this time so my lips never got super raw. Yeah, I was drinking a ton of water. I didn't stay up too late any night this time either. That was good. I think that helps.
Mike:  Yeah. I tried to avoid that as well but I think there were couple of times where I was in bed sometime after midnight. I don't think it was several hours late, it's like one or two except for the very last night. Going to bed early certainly helps.
Rob:    Yup. It also helps that we start the conference now at 10:00AM instead of 9:00AM. It's just that extra hour gives you time to have a good breakfast and wake up slow. I didn't feel tired at really any day at the conference, which is interesting considering that we basically had four days of back to back conference.
If you're new to the show or you haven't heard, we split MicroConf. Normally, we do two days and this time we did two back to back two day conferences. We did growth edition which started with a welcome reception on Sunday evening, and then we did two full days of talks, and then hanging out on Monday and Tuesday. We did starter edition which is for people who aren't yet making a full time living from their business. That's the differentiator between starter and growth. If you're already making a full time then you should come to growth. Starter ran on Wednesday and Thursday.  I was in Vegas close to a week by the time we took off.
Mike:  You and I haven't really talked about this. How did you feel about running the two of them back to back?
Rob:    I have to admit, the fact that we've sold both of them out, heading into it made me think it was probably the right decision, because it really was a gamble. We decided to do this six months ago, realizing that we preselling the conference out too quickly. We didn't want to grow it. There's always the struggle of do we just keep raising prices till we just make the conference super big, make it a 400 person conference, 500 person conference. We're trying to figure out how to do that. We eventually decided to split it up this way.
I was hoping that it would work well but I was, with any new thing, I'm always a little concerned about what could go wrong. Given the fact that we sold both of them out, my expectations were high that we made the right choice.
Once we arrived there, I pretty much heard almost exclusively positive feedback about the split, both from the growth folks and the starter audience. How about you, how did you feel?
Mike:  Xander had asked us, it was Tuesday night, how we felt so far and whether or not we were going to be able to do it again. My mindset coming into Tuesday night was just, "Hey, we're coming up on the halfway point." It's not like it was running two conferences back to back. It really felt like one giant conference just spanned four days. I think that from that perspective, it was more about mindset shifts.
I was also cautious about having this idea in my head that, oh yeah, I've talked to people here and they've said that they thought it was a really great idea because I feel like the people that don't think it's a good idea, or are not happy with it, or were uncomfortable with it, are probably not going to tell you basically to your face. Some people will but I feel that's the stuff that's going to come out in the reviews afterwards. You're not going to find out right away. I don't know, I was a little cautious about it just because I was hearing from people, "Hey, I really like the fact, this split." Like I said, they're not going to tell you necessarily, "Hey I really hate this."
Rob:    Yeah. I could totally see that. In the feedback though, in the survey we gave afterwards, people seem to have generally, a positive outlook on it as well. I think it really helped that we're able to target the talks so well. We're going to talk through some handful of a growth talks and a handful of the starter talks. Obviously we can't talk through everything we did. Over the course of 4 days, we had 18 talks, 10 attendee talks, which are the shorter 12 minute talks given by attendees, two Q&A sessions, and two workshops. There's a lot to pack in there. We obviously can't cover everything in the span of a single show.
You'll see as we talk through the topics that the growth ones are definitely more oriented at existing products, trying to scale up, or trying to stay sane while you're doing it. And then the starter stuff is a lot more focused on these very first steps. That was the goal from the beginning, it was to be able to target the content specifically at the audience so you didn't have someone coming feeling half the talks weren't aimed at them.
Mike:  Yeah. I think we did a really good job at that, in terms of splitting the content between those two. Going back and looking at the reviews, I think you're right. As I said, Tuesday, I was cautious about just accepting things at face value but even in the reviews as you said, there's a lot of good feedback there about how they liked how targeted everything was directly at where they were. Of course, we did see this from some of the reviews. People like, "How I wish there is a little bit more commingling of the two." There's always going to be a suggestions of, "Hey let's do a two track conference or something like that."
That's really hard to pull off, especially if you're trying to manage everything all in the same venue. There's a lot of logistical stuff there but I think generally what did went over really, really well.
Rob:    Yeah. The two track thing has only been success to the few times over the years but it's tended to be something that we have intentionally, very deliberately avoided. I don't know, we should probably crack that open again and just talk through and spit ball what it might actually look like to do that, to have a single conference for the starter track and the growth track.
Mike:  Right. I figured in the past, all of our thoughts about that particular thing had been geared with the idea of having the entire conference aimed at one audience. And then of course, that's where you do get in the logistical issues of let's say, just for raw numbers. You've got 100 people coming and let's say 70 go to one, and then 30 go to the other. If you're really targeting two different audiences, then the two track conference idea kind of makes more sense. It's easier to manage those logistics instead. I think you're right, I think we just revisit it and think about it and see if it would work or see if it's something we want to try.
Rob:    The interesting thing is the cross growth and starter if you include the attendees, the speakers, the sponsors, and then we sold better half tickets where people can bring their significant other to evening events. Across all that, I think there were something like 420-ish attendees across both.
Actually day to day attending, growth was about 230, 235, and starter was around 165 or 170. Definitely healthy numbers but a good size in terms of manageability. I felt I was able to talk to a lot of people and it didn't feel a sea of people to me.
Mike:  Yeah. It's hard once you get up to those numbers to be able to talk to every single person there but I do feel like I got to talk to it a decent chunk of people. That size is nice because everyone is still approachable. It's not like I've talked to people while we were there and they said that they've been to a couple of other conferences where there's 3000, 4000 people. It's really hard to I guess maintain and establish relationships with people there but at the size, it's a lot easier.
Rob:    Yeah. Let's dive in. As I said, we won't be able to discuss all the talks but we do just want to take some highlights based on feedback that we received in the surveys we sent out at the end.
Russ Henneberry from a Digital Marketer made his first MicroConf appearance. He appeared based on a recommendation from Ruben Gomez, who said this guy is super sharp. He knows what he's doing. He has a really unique insights on content marketing.
We had him speak on the first day. I instantly started hearing people being blown away. His talk was The Perfect Content Marketing Strategy. He talks a lot about misconceptions that content marketing is blogging. He looked at the seven characteristics of perfect content marketing.
This is a guy who's been doing this since before it was called content marketing. He knows what he's doing. Right in the hallway when we left, I heard some people saying, "Boy, that blew my mind. I'm going to change up my content marketing strategy because of it."
Mike:  What I really like was the way he identified specific pieces of the content marketing strategy and called them assets. I heard that from several other people as well, referring to the pieces that you plug in as an asset. We could give us an idea that you can reuse those assets in other places but by what referring to it as an asset and treating it as such, it gives you a more focus clear idea of exactly what you're going to be doing with that particular asset or that piece of content and gives you the ability to build it in such a way that it's not templatize but it's got a specific purpose and that's what it's for. It was an interesting way to look at that that I haven't really seen or heard before.
Rob:    By the way there are summaries of all the MicroConf talks. If you go to microconfrecap.com. Thanks to Shai for taking notes and they're very detailed outlines of what speakers were talking about.
Next talk I think we should discuss the same to have an impact was James Kennedy's talk. It was how to stop giving demos and build a sales factory instead. I was super into it even though I'm not giving demos. I have noticed, I ought to give demos but he just had this whole process of how he grew Rubberstamp.io and how they've been growing it using essentially sales demos.
What was funny is I walked out at that talk and Anna on my Drip team, she came up and she said that talk made me want to do demos again. You know it's having an impact when it makes you miss doing demos.
Mike:  Yeah, that's funny. I really liked how he'd laid out the entire process, the follow ups, what they do, how do they get people to the demos, how do they follow up with them to make sure that, "Hey, you have this demo coming up." The foreshadowing aspect, the letting people know, "Hey, this is going to be the next step. This is what we're going to do next." So that it's not a surprise to people so people aren't wondering, "Okay, when is this person going to call me again? Are they going to send me an email or am I going to get a reminder?" It's all about foreshadowing what those next steps are. I really liked that aspect of it.
Rob:    I rounded out the day with a modified version of the talk that I had done in Europe about selling Drip and it was called 11 Years to Overnight Success: From Beach Towels to A Life Changing Exit. I tweaked the talk quite a bit for the growth audience. I just thought through some more aspects of it. Also, I have so much more distance from the sale now. A lot of it was about the Drip acquisition, the thought process, and the mindset behind that.
I definitely enjoyed talking about it. Since it was essentially the second time I've given the talk, I find that my second, third, fourth times of giving talks are always better. You just have more of an idea of what resonates with people and it's better practice and that kind of stuff. I felt like it came off pretty well.
Mike:  Yeah. I think in your talk, one of the things that you pointed out, this is not a surprise to anyone but the fact that it takes a long time to get to that point, there are all these different missteps or places you go where it's either just the learning opportunity or you feel you're making a lot of progress, if you take it as a whole then you get to see that entire journey. It's interesting to see that. I saw in Europe as well. I do think that you gave a better talk here in Vegas than you did in Europe. It probably is a direct result of hearing yourself give that talk on a stage, and then talking to people, finding out what resonates, then plug in those things back into it. It's nice to get that feedback and be able to incorporate it later on.
Rob:    On the second day of growth, this would have been Tuesday, we had Ezra Firestone from Smart Marketer. He talked about the exact formula they've used to generate $5 million in revenue from software in the past 3 years. It's pretty obvious that Ezra does a lot of speaking because he commanded the stage and really kept people captivated.
Mike:  Yeah. As you said, he obviously speaks a lot. It's nice to be able to see somebody get up there and be able to just do things off the cuff. It's clearly not rehearsed. Clearly, he has the ability to get up there and speak to things from the audience. Almost like a comedian when you see them perform and they're able to either deal with the hackler or comments from the crowd and incorporate that into what it is that they're talking about. Ezra definitely had that ability. It's clearly a direct result of being up there in front of a lot of people and talking to a lot of people. Some of that could just be the personality in terms of being what appears to be a strong extrovert. I think that being able to incorporate those things really helps to send the right message when somebody is up there on stage like that.
I do like the fact that he went into some detail. For example, the multi-touch marketing and creating multiple touch points in your sales funnel so that people are hearing different messages along the way through that sales funnel. They might hear one message and then they hear a different one. In some cases, they're getting reiterated to them so they are essentially strengthening the original messages.
Rob:    That afternoon, Sherry Walling talked about understanding your past, current, and future self. Really kicked off with how founders view their startups as they do their children. That there is a study done that was doing brain scans of founders as they showed pictures of children they didn't know versus their own children and it showed parts of their brain activating. It was people seeing companies that were there versus other people's companies in that sense. It was showing that the brain activity when you see your children is very similar to when you see your own company.
She talks about the pluses and the minuses of this. She looks at how your past contributes to who you are, what to do in the present, and then looking ahead, asking yourself, "What will my future self want me to do about this decision right now?" I was pretty fascinated by it.
Mike:  Yeah. I thought that when she dove into that part of the talk, that was kind of fascinating to me just because when you're building a product, you're working so hard on it and you're pouring all of your energy into it. It's not something I think that most people think about in terms of what would my future self think of me doing this or what would my future self want to be the result of this. She really dug into that and tried to portray it as a situation where you do have to think about those things and you do have to let things grow on, in some cases on their own, without too much input from you, whether it's hiring people to take over certain pieces of it or just being cognisant in other fact that what you're doing today is not always going to be correct but you have to make the best decisions that you have with the details you have right now.
Rob:    Lars Lofgren wrapped this up. He finished off the growth speaker docket. His talk title was 2 Inbound Engines that Drive 30,000 Leads Per Month, actually more than that. I think he said they're collecting more than 40,000 emails a month, which is just fascinating. He runs marketing for Ramit Sethi.
He really talked about the two engines are one, ramping volume and two, split testing your choke points. He talked a lot about going really deep on one thing and how they've spent a year just going after, they started going after SEO with the ultimate guide and then that wasn't working so they switched it up. He said he'd rather have 49 amazing blog post and one PDF than 50 amazing PDFs because he need the blog post to drive the organic traffic, so that people will download PDF and become a lead.
He has talked a lot about how he doesn't do any campaigns. He only puts in systems that he doesn't want to go from marketing campaign to marketing campaign. I thought was a really interesting look attitude. It's a very long term way to think about it but it's also the way to think at scale in terms of really scaling up sustainable traffic.
Mike:  I thought it was really interesting that even given the size of the team that Lars runs, that they really are only focused on one channel at the moment. I guess I would have thought that they would have done more or I would have thought they were been going after two or three. In the context of this talk and looking at it retrospect, it does make a lot more sense as to why they're going so deep on one particular channel. It's because it's working well for them. You really want to double down on those and optimize everything you possibly can until you get to a point where it's no longer working or you're longer getting the gains that you could be getting.
I think you and I have talked about similar things in the past where people have said, "Oh, I want to take my app and go multilanguage with it or localize it for different places." The reality is most people are not at a point where they've saturated the market. This is the same idea. It's really going so far deep until you get to the point where the diminishing returns are so little. That's when you would start focusing on something else. It's amazing with 40,000 email addresses acquired every month, they're still not there.
Rob:    Tuesday night, we had the closing reception for growth and we had that opening reception for starter. That was a time for people to mingle and have S'mores, and an open bar.
Mike:  You're not kidding about the S'mores either.
Rob:    I know. There were fire pits in the back and people are making S'mores. That was a lot of fun, though. I see everybody mix in together. It was a big group and that allowed the starter folks to meet some of the growth folks, and then the growth folks to do their last hurrahs before they kicked off for home.
Like I said, starter was around 165, 170 people. We did something interesting. For those who don't know, we worked with a conference coordinator who handles a lot of the logistics. His name is Xander. He suggested that you and I not try to emcee two conferences back to back. I think his original phrase was consider getting some fresh blood on the stage. Just someone new with a fresh voice who maybe could our starter audience could really relate to.
We invited Jordan Gal to do it this year. I think our plan is that every year, we'll either do it with ourselves or we may bring in a different guest emcee. I thought that went really well. My thought, it was nice to not have to be present and constantly thinking about what was going to happen after the next talk and what we're going to say. I think it took definitely took a load off of me.
I'll toss it to you in a second here if you felt the same way. I thought the feedback was generally positive. I didn't really hear anybody who was surprised or shocked that you and I weren't up on stage all the time. Even then, you and I, were introing some things and you were handling sponsorships so it wasn't like we weren't present.
Mike:  Yeah. It definitely felt some of the load was taken off for the starter edition just because with the growth edition, there were so many things going on. You and I were back and forth on stage pretty much the entire time. I felt I couldn't concentrate as much on the talks during the growth edition as I could in the starter edition. It was really nice to be able to I'll say step back a little bit but still be pretty heavily involved in all the stuff that was going on.
I think that I agree. I've heard from some of the different attendees that they thought that it was interesting that we did that. I didn't really see any negative feedback on that particular piece of it. I think there was maybe a little bit of disappointment that people, they don't get to see you as much up there because you spoke a growth but not at starter. I think there was maybe a little bit of an expectation of that. But generally, it was pretty positive feedback.
Rob:    Yeah, that's interesting. You know about half way through starter, I started thinking to myself, "I think I should speak. I think I should have spoken this year." I think neither you nor I knew how challenging that it would be to run these back to back conferences and so didn't want to commit ourselves to speaking at both, which is why we divided and conquered. I spoke at growth and you spoke at starter.
Given how things went and how I felt it was fairly smooth and I wasn't exhausted. I don't know if I could have written two talks from scratch but certainly I might have some material that I could have pulled together for starter.
Mike:  Yeah. I think for this year, I think it was definitely the right decision to have you speak at growth and have me speak at starter just because there were so many unknowns. That's really the issue. With MicroConf, you really only get the one chance of that specific event, whether it's MicroConf in Vegas or MicroConf in Europe. You can't just do it over again. It's not something that you do every week. You don't want to go too far in a direction that is going to be difficult to manage moving forward or for the rest of that week.
I think for this year, it was definitely the right choice. Whether we change that in the future is up for debate or discussion but I don't think that we made the wrong choice there.
Rob:    Jordan Gal also kicked us off and did the first talk of starter. He talked about all the mistakes that they made along the way with his startup Carthook. You know how they've continued to grow during that and the learnings that came from it. When we originally talked, we talked about him doing the same talk he had done in Europe but he basically just wrote a completely new talk for the Vegas audience.
Mike:  What I really liked about Jordan's talk was the fact that he showed all those different failures along the way, at least the ones that he felt were failures but if you looked at how things were going for the business, things were still generally going up into the right. It's interesting to note that your own personal viewpoint of how things are going, are always going to be worse than how things are actually going. Not always I guess. There are some exceptions where things are just tanking and you have no idea. I think at the back of our mind we know that things are going in that direction.
From external, you look at the business saying, "Oh things are going fantastic, things are going great." But the founders we're like, "Oh man, we screwed this up or we screwed that up." It's a very different viewpoint when you're talking to somebody about, "Hey, we've made this mistake, we made that mistake." Externally, people have a different view of what's going on inside the business than you do as the founder.
Rob:    Another notable talk from that first day was Ben Orenstein. He works for thoughtbot and he's a co-host of the Giant Robots Podcast. He was another one who had obviously had quite a bit of speaking experience. Just really nailed the audience engagement part. I thought he did a very, very good talk. He had actually surveyed the starter audience in advance and he had rewritten his talk multiple times to try to really nail exactly what they needed.
When he surveyed the audience, he found out that about half of folks, it's starter edition so it makes sense they seem split about, but about half of folks had basically $0 in revenue and then half had in the hundreds and on up. He actually just had two parts to his talk. It was like, "If you have $0 in revenue, do this." It was super prescriptive and it was really good. I think it hit home with people. It gives a good message to have. If you are over that, then he had these 10 tactical wins that they had implemented over at Thoughtbot because they have a couple different SaaS apps that he runs over there. I thought it was pretty fascinating.
Mike:  I think part of what resonated with his talk was that he zeroed in on those tactical pieces where it's essentially a switch or a lever that you can use to get more out of your business and move things forward faster. Some of them are not necessarily obvious. Some of them that are obvious like for example, created an email course. Then there are other ones where integrating and partnering with other people that's not quite as obvious but in retrospect, it makes a lot more sense that you can leverage those partnerships to grow your business because you're essentially leveraging other people's audiences. If you're starting out and you don't have a lot of discussions with other founders, that might not come to you as an obvious tactical piece of advice.
Rob:    Rounding at that first day at starter, it was Sujan Patel, who many of may know as a growth marketer. He worked for When I Work and has a number of SaaS apps that he runs now.
He talked about from idea to launch your first 1,000 customers was zero marketing budget. He broke it up into three separate sections. The first was about prelaunch marketing, the second was about nailing your launch, and the third was about scalable marketing approaches.
I really like that differentiation. I think folks who are just starting out often get confused of, "How do I fill my email list?" And that's your pre launch marketing stuff. "How do I market once I'm out and I'm trying to grow?" They are highly related but they are different. I like that he differentiated that. And then he just kept throwing out ideas that they had tried, things that had worked, things that hadn't. Again, I took away a lot and I think the audience probably did as well.
Mike:  That's something that I saw from the survey results is that people really liked the speakers who dug into things that didn't work because it was easy for them to look around and find examples of, "Oh, somebody did this and it worked for them. Somebody did this other thing and it worked for them." The thing that stuck out in people's minds was the fact that some of the speakers talked about, "Hey, I tried this and it didn't work." Or "I was going to go down this path and we backed off because of X, Y, and Z."
It was interesting that that piece of it, not even just failure but the pieces that resonate with people were the ones where the speakers started to go down a particular road and pulled back because those are not the things you typically hear about on blogs. You read about the success stories but not necessarily the failures or the missteps. People really found that those aspects of the talks were really helpful to them.
Rob:    On the following day, one of the notable talks was Mr. Patrick Mckenzie Patio11. He dug into basically a paint by numbers approach to productized consulting, which is a pretty good option for folks just starting out, wanting to get their first dollar. He broke down an approach of how to build that up. I think he said within 12 months you could be a $12,000 MRR in terms of a productized consulting business and then he laid out the steps to do that.
Mike:  I think it was probably surprising to people that when he laid out that approach that he was talking in broad strokes numbers about, "Hey, you could charge $800 to a large business for just taking out the trash for example." That's not a huge amount of money to them because companies with more than 20 employees pay way more than that sometimes.
I've seen business plans or businesses for sale where that's exactly right. I've seen literally that line item before. It can be fairly high. You don't really think about it but there is all those business problems that larger companies have. By larger, I mean 20 employees and up that is a genuine business opportunity. You just don't typically think about it unless you see what those line items are. That's difficult for most of us who are developers or just not involved with any sort of budget discussions for a larger business.
Rob:    Another talk that I heard positive feedback about and I thought he did a good job commanding the stage was Justin Jackson talking about the freedom ladder, financial independence through products. He talked about a lot of different ways that he had tried over the years to make a full time living. In essence, he said January 1 of 2016 is when he finally was able to make it from his own products and he didn't have to consult anymore.
He talked about many different ideas but one that was interesting and seem to resonate with a few people that no one else has talked about was just doing workshops, like in person workshops. He says yes, it's super scary and yes, he has given a workshop where it was just him and two other people but he said, "That's how you're going to learn. If you can't get a couple people to get into a room in your local town, how are you going to get folks on the internet to pay you any money?" I thought that was cool way to think about it.
Mike:  I think that's one of the fears that people have about running those workshops, is that you only get one or two people there. I talked to somebody who had given a talk at a conference where they said they were expecting a couple of hundred people in the room and it was multitrack conference and they ended up with eight or something ridiculously small like that. One or two of them got up in the middle of the talk and left but at the same time those are the places where you learn, those are the places where you figure out what's going to work and what's not.
What we all want is to be able to go in and run a workshop like this. We get 30 or 40 people. The problem is at that point, you are essentially performing in and front of a group of 30 or 40 people and you've never really performed in front of group of 5 for example.
What you're doing is you're making larger mistakes in a larger environment. It's intuitive that you want the smaller ones first. Those are the ones that help you get the experience so that when you go those larger environments, you give a larger talk or a larger workshop that is not as scary. You've got the butterflies out, you've been able to answer the exact same questions in that larger workshop that you have in smaller ones. You can refine your answers from there as well.
Rob:    You mostly rounded out the day and rounded out starter. You actually interviewed John Collison, did a moderated Q&A with him. For those who don't know, he's a co-founder of Stripe. Xander was saying he's the youngest billionaire, either in America or in the world. Because I think he's what, 25? Stripe is now worth $9 billion and he owns a big chunk of it. That was cool. How did it feel to be up on stage with him?
Mike:  That was interesting. I wasn't necessarily nervous from that regard because I don't think that Xander had mentioned that to me. It was interesting looking at the schedule and how things were going to be going for the rest of the day. I realize that I was probably going to be up on stage for a good chunk of that last day.
I think that the Q&A session went well. We took some questions from the audience and let them. There was a list of questions that we had, that we want to get out there and then ask. A lot of the audience asked questions. I thought that was a good split.
Of course, obviously, I'll say a little bit risky because you never know what somebody is going to ask. I thought that John was very honest and upfront. He just said, "Look, if I can answer the question and help you out, I will. If there's something I can't talk about it, I'll just tell you I can't talk about it." I thought that that was very humble of him. I really liked talking to John both before, during, and after the conference just because of how he carries himself. He's obviously a very skilled and intelligent person. I think he makes for a good founder that is a good fit with our audience as well.
Rob:    The last talk of starter was your talk. It was idea validation and customer development. It's pretty self-explanatory what you went through. How did it feel? What feedback did you get and how did you feel on stage?
Mike:  After the talk, I got some good feedback from people. It was odd because the workshop that I did was also on that. That was I'd say pretty well attended. Even during the workshop that I did, there were a lot of questions that I got. I took some of those questions and I went back to my talk and rearrange things a little bit. May or may not have been the best idea to make some of those changes in the middle of it or just before I was going up there but I also think that some of those things are really important to cover in terms of, "Hey, if you do this, this is what can happen." Going out there and showing a specific idea, that was something else that people are pointed out to me like, "Hey, I thought that that idea had legs and it's really interesting you showed that hey, you got these data points and were able to prove like hey, this idea is not going to work or it's not going to work for you at least."
Rob:    Overall, I think MicroConf this year, the MicroConfs in Vegas were quite successful. I had a great time and we've already gotten a lot of positive feedback about it. Keep plugging along and we're looking at doing one in Europe here in late fall.
I did want to give a shoutout to our sponsors, to the speakers that flew in, very busy people coming in to give back to the community, as well as Xander. Xander helps us run the conference. If you have an event that you need help with, even meet ups, product launches, and conferences, Xander really works a lot in the startups space and the techs space. He's at startupeventsolutions.com.
Mike:  I think that about wraps us up for this. If you have a question for us, you can call it in our voicemail number at 1-888-801-9690 or you can email it to us at questions@startupsfortherestofus.com.
Our theme music is Next for Periodic Control by MoOt used under Creative Commons. Subscribe to us in iTunes by searching for "startups" and visit startupsfortherestofus.com for a full transcript of each episode. Thanks for listening and we'll see you next time.