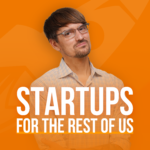 In this episode of Startups For The Rest Of Us, the tables have turned as Rob is interviewed by Dr. Sherry Walling. They talk MicroConf, the podcast, state of independent SaaS report and TinySeed but also explore bigger themes like what Rob wants to accomplish with all of his businesses and a unifying theme he's established across the board.
Items mentioned in this episode:
Rob: Welcome to this week's episode of Startups for the Rest of Us. I'm your host, Rob Walling. This week is a show we do about every three months. It's a catch-up with me, my wife, Dr. Sherry Walling. She's a clinical psychologist, a founder, and an executive coach. She comes on the show and interviews me about what I've been up to since the last interview. Tracy Osborn interviewed about three months ago. I hope you enjoy this episode as it continues to follow my story.

Sherry is (as I said) a clinical psychologist. She's also built up a really nice personal brand in the space of helping founders succeed, and helping them stay the same while starting up. You can check her out at sherrywalling.com or @zenfounder on Twitter. With that, let's dive in.

Sherry: All right. You feel ready?

Rob: Yup. I'm all good.

Sherry: You're good to go? You're focused? You're here? You're in the game?

Rob: Yup, I think so.

Sherry: It's so much harder to talk about your own stuff than it is to interview other people.

Rob: I don't know. Sometimes. I am on the interviewee side probably as much as I'm on the interviewer side. Maybe that's not still true today, but I'm on it quite a bit, so I'm cool to chat.

Sherry: Do you tend to get the same questions over and over when people are interviewing you?

Rob: Yeah. If it's a new audience, a new podcast, or someone's who's just doing a bunch of interviews with people that he or she doesn't know. They kind of go with the surface stuff, and they have the same set of questions. They're all pretty similar. But every once in a while, I go on a one called, What Works, I think it's what it's called, and she asked questions about values, imbuing things that you do with your values, and how you do it. It's just a very different, whole different tact. Those can be interesting, or they catch off guard, frankly. They look at things from a different lens.

Sherry: What's one of the most interesting questions that you've been asked recently?

Rob: That would probably be in that interview. She basically was saying, "How do you pass along your values?" or, "Which of your values do you want to be in the companies that you start and be delivered to the teams that you worked with?" and then, "How do you do that?" It was just a whole path of thinking about that. The reason it was interesting was because I had really not done a lot of thinking about it. I had to think on the spot what those things are and how I do those.

I listened to it today. It came out good. That's actually the beauty of being asked the same questions over and over. You learn how you think about them. You learn how to answer them eloquently and in a way that's succinct, not just you thinking out loud and trying to find your way to an answer.

Sherry: Okay. One of the things that I think is interesting about you is that you are working on three interrelated but separate businesses at the same time. The way in which those businesses are growing, they're all growing and shifting right now. I'm curious how you direct that growth. Of course, we'll talk about each of them separately. We'll talk about MicroConf, we'll talk about Startups for the Rest of Us, and of course, TinySeed. What's the unifying thread? What are you trying to accomplish? What do you want out of these three businesses as they grow?

Rob: I realized this over the past two years after I left Drip. I was saying, "What should I do next?" I was looking at buying a tabletop gaming website. Just going completely off into a different direction, down a different path I had gone previously. But the more I looked at what I have done all these years for free (in essence), compared to the software products, the startups, and all that stuff that I had started, blogging, podcasting, and starting a conference are either completely revenue-neutral or rounding errors of revenue. But I did them, anyway.

That was a big sign to me that it should be the direction that I had. I realized that the things those had in common and that the three things you're talking about—MicroConf, TinySeed, and the podcast—have in common is they help entrepreneurs. They help founders, they help us bring us strategies and tactics, but they also bring us together, and they inspire us to keep going.

Startups for the Rest of Us are free. It's every week. There's a little bit of community around it because you can tweet about it or be in the comments. You can hear other people answering questions and sending their questions in. But really, it's a low level of engagement, and the cost is zero. If you take that up one notch, probably my first book Start Small, Stay Small is between $10-$25 depending on which version you buy. There's no community there but there's a lot of strategies, tactics, and some inspiration.

If you take it up another notch, then there's MicroConf, which is our local events will be $99, and our growth is $1000 or $1100. There's way more engagement. It's super intense in terms of strategies, tactics, and inspiration, but they all do the same thing. They're purely to help startup founders. One does it for free, one does it for cheap, and one does it for less cheap. Then there's TinySeed. You can see the path, the thread that binds all those together. That's really what I found of everything I've done in my life as a professional. That's the most fun, and that's the one that I'm most excited about. You can tell because I've been doing it for 15 years now. The same thing.

Sherry: But you're a teacher. You've always been someone who learns something thoroughly, and then wants to explain it to someone else.

Rob: Yeah, there's that element. That's how it started with the blogging, the podcast, and the book (I guess). The interesting thing is it did not occur to me until a couple of years ago when it really hit me. I saw myself as a facilitator, getting people together to learn, and in the early days it was all about the tactics and the strategies. Then about (I'd say) seven years ago, we realized, "Boy, it's much more about the relationships in the community," and then a couple of years ago, I realized I really am bringing people together, like that's the most important piece.

Sherry: It's interesting to hear you say that as something that came to you later because in my life with you (which began 20 years ago), we identified ourselves as gatherers when we were in our early 20s. People would be at our house.

Rob: Yeah. That was always something we did, but you and I did that together. I didn't know if I could do it on my own, if I should, or if I'm good at it. Then you looked at the track record of it. The interesting thing is when I actually looked at what I've done. There's a certain amount of being successful, whether it's as an entrepreneur or not, and it's knowing myself. The more that I've learned about myself and removed those blind spots, the more I feel like I'm able to manage my own psychology, manage my own pros and cons, and strengths and weaknesses.

When I look back, I've had this blind spot of, I didn't realize how much I wanted to get people together. You and I did it naturally (again) 20 years ago. One of my favorite parts of the podcast—which is a very unidirectional medium, is basically one or two people talking in the mic while everyone else was listening—are these Q&A episodes, where we get all the listener questions, feedback, and the voicemails. We can rally around that and feel like if you listened to five or six listener questions, you know, "Wow, it's not just the two hosts that are answering this. It's five or six other people." Every month we do an episode. You hear they're being people, even in the medium that is designed to not to be.

In my first book, I was going back and reading that, and I used a bunch of examples of Ruben Gomez, Ted and Harry from Moraware Software. I don't remember who else, but even at that time when I didn't need to do that, I realized that bringing other folks into the mix only benefits all of us. We are all smarter than me.

Then of course, MicroConf. Is that and TinySeed much more intense and much smaller scale? Having the batch of 10 founders is this super in-depth and intimate community.

Sherry: Let's do a little bit of a deep dive into the podcast. There's been some significant shifts lately. Mike is not on every week anymore, still part of the podcast but is not the weekly co-host. And you've made some other personnel changes by hiring an assistant producer. How's that going?

Rob: It was touch and go at first. It's just kind of scary to be on a show that has had a certain format for 450 episodes. Then there's suddenly turned that over and say, "Can I do this? Can I really keep this going at a level that it deserves (given the audience), and just giving all the stuff we put out there?" Right now, it feels like since then, there were some touch and go moments, but pretty much everything feels up and to the right. I feel really positive about it.

I have a renewed energy around it, and I think people can feel that. I'm also, every week, thinking, what can I do differently this week? What can I mix up? The novelty of that, of even trying different formats, I've tried some that just don't work out well, but people were like, "That was an interesting experiment. Have you thought about doing it this way?" It's almost like customer development. Try something new and try something new, and just keep the variety going.

The interesting thing is when you do that, it takes a lot of time. You just don't show up every week and talk for 30 minutes like we used to. That's where the assistant producer comes in. I find myself spending more and more time each week just going guest research, writing questions, trying to find folks, and just doing all the stuff—calendaring, moving MP3 files from here to there, et cetera. It's just all stuff someone else can be doing, so that's really where I started looking for someone to help out and take that burden off because I wanted to keep doing it.

This is why podcasts stop. People can come up with great ideas and want to do them, but real life gets in the way. Running MicroConf and TinySeed, then having this podcast as well, there's a lot going on in doing day-to-day stuff.

Sherry: Just a lot of admin, too. Moving files around is not that fun. You tried this discussion format. Did you enjoy that? Was it fun? What were the pros and cons of that?

Rob: Yeah. It was a news discussion show-type thing. It kind of worked. It mostly worked. It was super fun to record, but I think I want to put some tighter reins on the couple of the topics, and try to make them more current events. I also think that having three of us on the mic or even four at once and doing round-table on topics, I think it could be really interesting. I know a couple of other shows that do that. They focus on news topics like startup news or tech news. You hear a variety of voices from a variety of perspectives. It's really interesting.

Again, that's logistically a lot of work, to find those people, to find the time that works for everybody, then get all that audio files. Just get everything together. Writing the show notes, finding the topics, on and on and on. The shows I'm talking about are either the people who literally do them full time or they have full time staff doing them. That's what I'm looking at. I'm expanding into that one because there's no one doing that in our space. They do it more in the Silicon Valley or in the tech news space.

Sherry: Did you try a show format that you weren't such a fan of? That you didn't like? Or you didn't feel like working well?

Rob: I don't know. I did a couple of hot seats. I got mixed reviews or really I would ask people, "What'd you think of the hot seat?" They're like, "Oh, you did a hot seat?" I was like, "Yeah. I went through this, this, and that." Someone's like, "Yeah, I don't remember that episode," which tells me it probably wasn't memorable.

Sherry: It felt like an interview, maybe?

Rob: Yeah, I don't know. I've also heard people say, "The ones where you go through with an entrepreneur, your troubleshooting things, and trying to think through, those are the most interesting ones," which essentially are the ones with Mike and the ones that are hotseats. That's always the issue. You only have a handful of data points in any of these things.

Even when I call for feedback and say, "I'm going to try this interview, call everybody back for a Q&A, and try this thing out. Give me your feedback." I will get 5 or 6 people who sent me an email or tweet me out, or maybe it's 10 or 12. But it's not so many data points, that it's not an end of 100 or 1000. I will often get two that say, "Yeah. That was really good." And two that say, "I was kind of bored." What do you do with that, at that point?

Sherry: You keep going.

Rob: Yeah, no doubt.

Sherry: Which is what you've done for 10 years now. The 10-year anniversary of the podcast is next month. Is that true? Is it really 10 years? That's crazy long!

Rob: Yeah. March of 2010 was our first episode.

Sherry: Wow. Almost 500 episodes.

Rob: Yeah, that'll be in June, that 500th episode.

Sherry: Dude, you're an old podcaster.

Rob: It's just really ancient in podcast years, yeah.

Sherry: In podcast years, that's OG for sure.

Rob: Yeah. It's a trip. To me, the 500th episode is a big milestone. 10 years and still super interesting. I don't know if I'll do anything fancy for that but 500th episode, I'm trying to wrap my brain of like, what do you do to celebrate that? What do you do that's different not just the same episode that hasn't been done before?

Sherry: What are you going to do?

Rob: I don't know yet. I'm still thinking about it. I have some ideas.

Sherry: If you could live podcast while skydiving.

Rob: I could do that. I think the audio quality would probably not be great. Imagine that. "I'm your host Rob Walling."

Sherry: It's just like a long scream.

Rob: That's the thing. A bunch of the formats that I do here, Mike and I did a live podcast recording at MicroConf Europe for our 300th episode. It's okay. As a podcast, live podcasts are not that interesting. They're always my least favorite. If I'm listening to a series and I do a live show, I'm sure they're great fun to be there in person. There's that energy, but it's not as interesting. People are either… I don't know. I don't even want to conjecture why that is. I just know that I've listened to 10–15 live episodes from different podcasts that normally record in a studio. They're just off their game. I can't think of a single one that was better than just the normal episode that I normally record.

Sherry: I'm curious what the audience would recommend or would want to do with the 500th episode.

Rob: Yeah. I'd be happy to take suggestions either at Twitter @robwalling or questions@startupsfortherestofus.com. Definitely open to ideas and ask a few close friends of mine who listen to a lot of podcasts, what are the best episodes you've heard. Again, I have some ideas. I'm just trying to whittle it down and figure out what. I can come up with ideas that are really, really, a lot of work, and I'm trying to figure out how to either pair that down or make it happen or whatever.

Sherry: If work, money, time, and resources were no option, what would you do?

Rob: No limit, I would have 500 startups experts, founders, or people we respect answer a question, ask me a question, or something outrageous.

Sherry: That's a really long podcast.

Rob: Well, that's the problem. I can't do that.

Sherry: 24 hours of Startups for the Rest of Us.

Rob: Right. Wouldn't that be a stunt? Wouldn't that be crazy?

Sherry: It would be a stunt, that's for sure.

Rob: A three to four hour podcast. Maybe don't do 500. Maybe just do 10. You can just see where it goes. I have to arrange that and figure out who to ask, get the files back, and all of that. And it has been done. I kind of have enjoyed some of those episodes we've done it ourselves. Our 100th episode was basically asking a bunch of people a question. We've got, I don't remember, it was like Shawn Ellison, Andrew Warner, and a bunch of people answering questions that we tied in. That was a fun one. But, do that again for 500?

Sherry: I don't know. I just know that the need to do something novel or new with that big pizzazz is maybe the best way to celebrate 500 episodes. I mean, 500 episodes is just relentless execution which is the Rob Walling theme. I don't know about this pressure to do something new.

Rob: It's possible. We did it for 400. We have a lot of these out. Four hundred was just an episode Mike and I recorded about being consistent. That was the whole thing. We looked back, and we talked about our metrics changes, audience listenership, and how we have shown up every week, why we show up every week, just all that stuff. We have done that, I'll say, but I certainly could revisit that theme for sure.

Sherry: Well, that would be consistent.

Rob: Indeed.

Sherry: Right alongside this monster anniversary for Startups for the Rest of Us, you also have a new little baby podcast, the TinySeed Tales. I have to tell you, every time I see that title, I think about the DuckTales, a Disney show that existed when I was a kid.

Rob: That was an awesome show. That show holds up.

Sherry: It had this really cool song. So TinySeed Tales. How's that going? You launched season one.

Rob: Yeah, season one went out. It was a podcast I wanted to do for years, but it took a lot of time and a lot of money because we have to pay a producer who's producing it at a pretty high level, voiceovers, scriptwriting, and all that stuff. That was a cool experience to see how that's done. You haven't heard any episodes right?

Sherry: No. Confessions of the wife.

Rob: I know you don't listen to my podcast and I listen to yours. Let's put that for the record. If you listen to nothing else, you should listen to TinySeed Tales. It's 8 episodes, they're 20 minutes each.

Sherry: Why should I listen to it, Rob?

Rob: Because it's good radio. It's really good.

Sherry: What makes it good radio. I know it's not just the production value, the money, and the time. Why is it good?

Rob: One part is you talk for 40 minutes then you take the best 15 minutes of all that audio. You pack it together, write five minutes of voice-overs. That is inherently going to be more interesting than a 40 minutes interview. You just get better tape. In addition, I really started doubling down in my interviewing skills right before that because I didn't want it to suck. You know me when I'm new to something or feel like I'm not good at something, I dive in pretty deep.

Probably some of my best interviews I've given are in TinySeed Tales. The first season was with Craig from Castos. He's also very thoughtful, he's really good on the mic, it was a very natural fit for him to do. He wasn't nervous. I could imagine doing it with somebody who hasn't podcasted before, and I think it would have been a lot more challenging. Then there's cool music, too.

Sherry: Oh, as long as there's cool music. Is it the Tiny Tales theme song like DuckTales?

Rob: No, but we should've done that now that you said that. Dude, you're mocking it. DuckTales holds up. It's one of the cartoons from the 80s that's considered to be very good.

Sherry: I'm not mocking it. I am singing along. You misunderstand me, sir. I'm not mocking it.

Rob: They're redone it; Disney just redid it. The new one has Chucks, too.

Sherry: Have you been watching Disney Plus at night while I'm sleeping?

Rob: No. Maybe Finn has.

Sherry: Okay. One last question about the podcast. I know there's lots of other things that you've been working on that I want to ask you about. What is your growth area in podcasting?

Rob: What do you mean? What growth area?

Sherry: You've been doing this for 10 years. What are you working on getting better at? What are you continuing to learn about and press into as someone who is guiding Startups for the Rest of Us?

Rob: Two things, you've heard me do intros and outros or solo episodes. I want to be able to do those almost without editing. When you and I are here talking, I'm not starting and stopping 20 times for five minutes of response. It's just a natural conversation that flows. When I sit down to intro and outro this episode, Josh, our editor, is cringing right now thinking of how much he has to edit those two minute or three minute intros. Something about it when someone else's not in the mic, I get stuck. It's weird. I'm trying to work through that.

The other thing that's more visible to the listeners is every interview I do, I'm trying to become a better interviewer. I'm trying to get better asking the right questions, asking them in a way that brings out the interesting answers, that touches on the emotions, but also brings out tactics and learnings. There's a lot to be learned there. That's what's still exciting for me about the podcast. I think once I peek at anything, most of us, once you peak and you're like, "That's it. I'm the best there is," it's only downhill from there. That still feels like I can see a lot of mountains up ahead of me that I haven't climbed here with podcasting. I think I can only get better in a lot of ways.

Sherry: Are you going to be doing this in 10 years?

Rob: I don't know. I would say yes because that's my personality, to just do things forever. I said that on purpose. I said it on purpose because I knew you'd laugh. Every software company I ever started I have not done forever.

Sherry: I know. That is absolutely not true, Rob Walling.

Rob: That's the opposite, yeah. The Interesting thing is with books, blogs, podcasts, conferences, that stuff, I have done for a very long time. That was the signal a couple of years ago where I was, "I keep coming back to these things," and podcasting is one. TinySeed Tales, while it's been on this feed, I'm setting up another feed for it, and it's going to be in seasons. But really, I have two podcasts now, and I could see having another. I enjoy it that much. I enjoy consuming podcasts that much, and I enjoy creating them a lot.

Do I think I will be podcasting in 10 years? I do. I think it might be Startups for the Rest of Us, but who knows? So much can change. If you think back 10 years ago, I hadn't started Drip. I hadn't bought HitTail. I hadn't started this podcast. So much was different, so when I think 10 years ahead from now, where could that lead?

Sherry: Speaking of things leading places, let's shift gears, move down the funnel a little bit, and talk about MicroConf. It has been a huge year for MicroConf already. You did this big announcement talking about reorganizing the schedule and structure of MicroConf. We are getting ready for MicroConf here in Minneapolis in just a few months, which I'm very excited about. So, 2020 compared to 2019, what are the significant changes that you're implementing with MicroConf?

Rob: As you said, it's a huge change. In 2019, we did three in-person events.

Sherry: Which was Growth Starter in Europe. Now, what's 2020 looking like?

Rob: We're doing seven in-person events. It's Growth Starter in Europe, and then four were local events.

Sherry: You just sent me all the calendar invites in these events yesterday, and I was like, "Holy crap, you're basically gone most of the month of October traveling around doing the MicroConf Roadshow." It's what I'm going to affectionately call it.

Rob: Yup. That's exactly a good name for it. We went to seven of those, then we were doing the State of Independent SaaS reports. I'll say we're doing it. We did the survey, issued the report, did a live stream, which is I've talked about was quite an endeavor and a little bit nerve-wracking.

Sherry: A little bit nerve-wracking? Are you kidding me? You were sweating that for weeks. I haven't seen you that stressed about something. Maybe the Drip sale or the decision to leave Drip, but you were like, "Which outfit should I wear?" It was really occupying a lot of space. Why do you think it was so challenging?

Rob: Probably because I wrote this blog post here years ago called Terror of First. I said that the first time you do anything, it terrifies you. Then, you just do it until you get numb to it. Pretty soon you'll get better at it, and you'll get more comfortable with it. First time I ever published a blog post, I was freaking out. First time I ever published a podcast episode, I was freaking out. First time I ever did a talk in front of people, I was freaking out. On and on and on. Each of those I have become more comfortable with. I think most of us do, and that this was one.

Doing a 30-minute live stream where you are standing, looking at a camera and nothing else, is not the same as standing on a stage at a conference and talking to 500 or 1000 people. It's crazy how different it is. The energy is different. It's a skill and it's something that, if you'd ask me what's my personal development this year, a lot of it is that it's getting better in front of a camera. I'm not nervous. I don't get the sweaty palms, hair standing up at the back of my neck, and throat closing. I don't get that. You just get awkward naturally. The camera just doesn't feel like a natural conversation because you're talking to no one. You're […] an abyss and trying to have a personality, and  I don't think it's a natural thing for us to do, at least for me. I'll speak for myself.

Sherry: Oh, no. It goes against every part of our brains that's geared towards interactive communication.

Rob: Yeah. No one's nodding. No one's saying, "Uh-huh." You're not getting any positive feedback, which in an event, I can be nervous, get up, start doing a talk, I start talking about things, I see people in the audience are going with it, they're smiling, and I'm like, "Yeah, yeah." You feed off that energy. You know that feeling.

Sherry: Oh, yeah.

Rob: And you don't get that with the thing. That's where, standing for 30 minutes with no script, no cue cards, talking, and knowing that there's really no cutaways, even to get a drink, there was not enough time for me to stop and get a drink of water in the middle of that. I could have, but people would literally be waiting on a live stream while you do that. That's a new experience for me. I'm sure over time, it will become more comfortable just like now on stage. If I need to stop and get a drink, the deafening silence that you hear…

Remember the first time you did a talk whenever you were quiet? It sounded deafening like you should be feeling the silence. Everyone was waiting for you to say the next word. Then, the 10th or the 20th talk you do, you're like, "The silence helps." It gives people space.

Sherry: Yeah, the silence is fine.

Rob: Yup. That's where doing a live stream like that, I was like, "Which rules apply? Which don't? What do I have to adjust here? How do I get in front of this many people?" It got recorded and now it's on YouTube. I think it's 2500 or 3000 views. I'm going to be seen by 3000 people on the camera. How do I make that interesting for them? How do I make it provide that value of 3000 people giving me 30 minutes of their time?

Sherry: Why was it so important for you to do this State of Independence SaaS? To do the report, to do the study, then to do a live stream? Why is that significant?

Rob: The report for me is like a passion project that I've been wanting to do for years because there just hasn't been data in our space. We see all these reports about venture capital raising companies, their stats, and their benchmarks. I've just been so curious because people asked me, "How many people go to MicroConf have raised some kind of funding?" I was like, "I think about 10% but I don't know." I was super curious to hear that. I have all these rules of thumb like what your churn should be, what's good, bad, and great churn, trial-to-paid conversion ratio, just all these metrics that I have developed the rules of thumb over the years, but it's just from seeing a bunch of apps. It's beyond anecdotal. It's not that I had an end of one, but I had an end of dozens, I'll say, that I've combined, and I wanted to see how those held up.

It wasn't just a personal thing. I want this whole space. I think this is the future. I believe that this space is the future because venture capital can only be invested. It's like 1 in every 100 startups or something; it's a really small number. We're "for the rest of us." We're startups for the rest of us. We're the other 99%. I believed as we move forward (and had believed this for a long time), we are the long tail of startups, so where's the data on us? Where's the stuff to help us? Where's the stuff to give us some type of benchmarks?

Sherry: How do you see the information in this report and in the live stream impacting an individual founder?

Rob: The live stream was 22 minutes, plus Q&A of me just walking through some high-level findings, and it was to get people interested enough in it to read the report. The report itself is 65-80 pages, depending on which version you get. There's a lot more in the report. You can think of the live stream almost as an advertisement to download the report. Just to be like, "Hey, look at this thing. This is interesting and these are my thoughts about it."

Sherry: It's an abstract.

Rob: It is, that's a good point. An abstract, like an academic paper. Whereas the report, if I was the founder, I would be looking, "Oh, where am I? What percentile am I at with my churn, with my trial-to-paid, and with my hours worked per week? With how many years I've been in the business versus growth?" There were just all types of findings in there that I think it depends on your situation that we can benchmark ourselves to. In addition, there were some interesting findings with which marketing approaches, which advertising approaches, are working best for you right now.

We now have a ranking on that in our space. We have payback periods for Facebook and Google Ads. You can see it. My gut was always, "1–3 or 1–4 months is where we want to be as bootstrappers, indie-funded, self-funded, founders." That was the majority (I think) or maybe it was 40% or 50%. Again, it reinforces some stuff that I already knew. If I hadn't already known that or if you're just coming new to the space, you're just trying to figure stuff out, you can just look through, and be like, "Okay. This is the sanity check range of where most people are."

Sherry: And on some really, really, concrete things that affect choices that founders make every day. What's this MicroConf Connect? More Slack channels for me to deal with? Oh my God, why would I do that?

Rob: Yay. I'm totally going to invite you. That's another thing. It's the State of Independence SaaS live stream. We're doing a MicroConf Remote, which is a remote event here in (I think it's) July or August. I don't know if we have the date nailed down yet. Then, we have long been asked like, "I want to stay in touch with folks from MicroConf year round; there's no way to do that,"  because would set up a Slack channel for an event, use that as a communication method, then we shut it down 30 days later. The reason we did it is because managing a Slack channel is a lot of work. You need to moderate it, keep it healthy, and there's all kind of stuff to be done.

We now have the resources to do that. So, that's what it is. It's connecting founders, it's an online home for the MicroConf community, founders and aspiring founders who want to build these ambitious startups, as I often say in the intro of this podcast.

Sherry: All of this stuff and change that's going on with MicroConf in it, it is all rebranded and packaged in a great website now. You have that all redesigned and redone.

Rob: That feels really good.

Sherry: It looks so much better.

Rob: It was a side project. That's the thing. The podcast and the MicroConf were literally side projects of Mike and I. We both felt like these should get more do. These are good things that should be treated better, look better. It feels good to finally have a logo that (I think) will last us a long time on a website and all that stuff. That's been the big push since we brought Sander on full- time here about six months ago. It's just getting your ducks in a row, how these all fit together, and how do we expand this in a way that helps more founders.

It comes back to that whole thing, why am I doing this? Because it excites me. I want to be in the space. I want to help founders. So, how do you help more founders? You do stuff that's hopefully cheaper because a lot of people are bootstrapping, and you try to reach more people. That's where you get the remote and local events where we roadshow out to folks, so they don't have to travel.

It's been a fun experience to try to brainstorm how to do that, how to accomplish that.

Sherry: What founders need.

Rob: Yeah, and how to do it in a way that's economically viable. If you think about MicroConf being three in-person events per year, you can't just expand that infinitely. It doesn't scale. You can't do 100 events per year. You can't easily switch to that. How do you do that and expand it in a way that's intelligent? Intelligent but somewhat scalable. That's a balance we're trying to strike. Some online stuff, some in-person.

Sherry: You just need to see it grow up. I think Startups for the Rest of Us, MicroConf, as you said, they were side projects. They were things that you did on the evenings and weekends when you were running your real company. Now that you have more time and energy to devote to them, they really are starting to look like that, and reflect that this is some of the core of what you're doing, what you're working on, and the ways that you're serving the founder community. I love how they look. Both the Startups for the Rest of Us and the MicroConf websites are looking good.

Let's talk a little bit about TinySeed. Since that is (I guess) your "real business" now.

Rob: Yeah, for sure.

Sherry: You've closed the batch two, right?

Rob: Almost there. We've made offers. We've had verbal yeses if everything goes through. You never know what's going to happen when you get due diligence and paperwork, and we've basically in the midst of that right now, so sending docs, getting some stuff signed.

Sherry: Is that the least fun part?

Rob: For me, yes. The due diligence. I think for everybody, probably. It's the due diligence, trying to get docs signed, and just all the questions.

Sherry: Paperwork.

Rob: Totally. Papers and paychecks. It's been really nice to have Tracy around because she's spending a lot of time that I spent last batch. She's focusing on that and then Einar's, working with her on that. Given the podcast expansion and the MicroConf expansion. It was like, "I can't do that again." You can only do so many things at once. That's been the reason I haven't been able to focus more on these other things.

Sherry: Is it the hope to bring batch one and batch two together in Minneapolis right around MicroConf time? Just everything converges?

Rob: Yeah, it does, which is kind of cool. That was by design and it will be by design. Since we are remote, there's not a ton of overlap between the batches. It's neat to be able to have the batch two meet batch one, and hang out. There's the alumni association, so to speak. That's a big factor in a lot of these accelerators. It will be in TinySeed, where the alumni help the next batch get acclimated, and can offer some mentorship or some guidance on a number of fronts. I think that's the value.

Sherry: Yeah. They become mentors of sorts.

Rob: Exactly. That's such a big part of the value of being an accelerator and not just being a fund. When you have a fund, you write checks to companies. Oftentimes, they never meet. They don't really know each other. They'll know of each other but they won't hang out together. The batch part brings people together in such a tight community, and even across batches, being able to propagate that, and to have—by the time you get to batch three, four, or five—them reaching back to batch one who (a lot of those companies) will be wildly successful at that point. I'm willing to wager and have been willing to wager. They're able to then continue to learn from them and also get introductions and work on the networks. The network of TinySeed founders will expand naturally each year.

Sherry: What changes have you made between batch one and batch two?

Rob: The process for batch two, the application process was more streamlined. It was just a better process. Of course, we tweak the application questions a lot. It was good to have three people who weren't just myself. Actually, you were involved more on the first one because I have someone off questions. This time, Tracy took a lot of the third person role to weigh in on things. That was helpful.

We did change the funding amounts. We tweaked them very minorly. The version two terms, I believe, are the same. I don't think we changed that term at all. Then batch two, we'll tweak some stuff with the calls. We're going to do fewer retreats. We did four retreats this year and our feedback was…

Sherry: Too much time in Florida?

Rob: One, too many retreats. Yeah. We're going to move to three in-person gatherings which feels good.

Sherry: It's nice to have some space to implement all of that retreat content between time.

Rob: Yeah, that's the idea. What we found is you learn a ton in the first couple of months, let's say, 3–5 months, 3–6 months. Then you really know where you're headed after that. You have some small questions beyond that but it's not the huge directional shift. Like in the first two months, we had multiple people that needed to completely redo pieces of their business. You're charging three times too little or your on-boarding is no good. Your entire pricing structure is off. Let's help you figure out how to tweak that or your copy is this. There's some major changes. While those continue to happen in some former fashion, it's not to the extent of the first few months of a program like this. There's actually less of a need as you get through the program.

There's a reason why a lot of accelerators are three months. You can provide a lot of value in that time. Of course, their goals to raise around haven't really raised funding. That's not our goal. We do think that SaaS, we know that takes a lot longer. We do want it to be longer than 3 months, but we also think that a call every week for 12 months is probably the initial hypothesis. It starts to feel a little heavy as you get further and further in. It's like, "Do we really need two mentor calls a month still?" Even if there were 8, 9, 10, months into this. Or, am I just focusing on needing to implement right now? It's almost accountability mode. I need someone to keep me accountable to sanity checks and stuff, to just keep me accountable to continue to implement these plans that I'm trying to get done by month 12.

We really have seen a shift in a lot of the thought process and the stages these companies are at, which is good. It shows there are emotions. A lot of folks came in relatively early stage and you hit a point where you don't need all that anymore. You're just plowing forward, blocking, and tackling, as they say. Just implementing.

Sherry: What are you most excited about a new batch, another round?

Rob: I think that with any startup founder (which I still consider myself), we're implementing some things differently. I'm excited to see how that works out and don't work out. I'm excited to get to know everyone. The relationships that I've had with batch 1 founders are truly valuable to me. And I don't mean monetarily. I mean, I would call so many of these folk friends. Certainly, deep acquaintances but people that I enjoy hanging out with that I truly wish a lot of success on. I truly wish that they have a lot of success, purely because I think they've worked hard. Building new relationships is probably the best way to say it. That feels exciting. It's exciting to me to be able to help people. It's another group of folks.

Sherry: Yeah. It's a deep investment in humans.

Rob: That's what it is. That's the part that excited me the most. Just in general, investing deeply.

Sherry: Well, you have a big year. Has it been two years since you left Drip? Almost two years?

Rob: Yeah, almost two years.

Sherry: There's been phenomenal change in growth, the development, the inception of TinySeed, all the way to now, your second batch. It's amazing to see the pace which you've moved, but also, you've been executing on these ideas and these materials for many years, at least 10 with the podcast. Again, we have that dichotomy of 20 years to overnight success.

Rob: Yeah, that's how it feels. It's that thing of showing up every day. It's relentless execution, but what's funny is that it makes it sound like you work to the bone constantly and work 60 hours  a week. That's not what I do. Not really what I've ever done for any stretch of time. You can build it up, as you're saying, but you do anything consistently for 10 years. You're going to make some progress. You're going to get better at it. You're going to build something.

Sherry: Thanks for letting me take over your podcast today.

Rob: Yeah, it was great. I enjoyed the conversation. It's cool to be interviewed by different people because they think about things along different axes, lands in different questions, and looks at progress along different axes, I guess, to say again. Yeah, I really appreciate you taking the time to come on the show.

If the folks want to keep up with you, you have your own podcast called ZenFounder. You are @zenfounder on Twitter and sherrywalling.com on the Interwebs. Thanks again to Sherry for coming in the show and look for another Rob catch-up episode here in about three months.

In the meantime, if you have questions for me or other guests who appeared on the show, please send me an email at questions@startupsfortherestofus.com. We also have a voicemail line people use from time to time, (888) 801-9690. As always, voicemails and audio files go to the top of the stack. If you're not already subscribed to Startups for the Rest of Us, head to your podcatcher, search for startups. We're typically in the top five. Thanks for listening. I'll see you next week.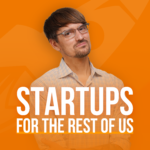 Show Notes
In this episode of Startups For The Rest Of Us, the tables have turned as Tracy Osborn interviews Rob about his past year. They talk life after Drip, focusing on the backstory of TinySeed and the ups and downs that have come along since its launch.
Items mentioned in this episode:
Rob: In today's episode of Startups for the Rest of Us, Tracy Osborn turns the tables and interviews me about what I've been up to for the past year. This is Startups for the Rest of Us, episode 468.

Welcome to Startups for the Rest of Us, the podcast that helps developers, designers and entrepreneurs be awesome in building, launching, and growing startups. Whether you've built your fifth startup or you're thinking about your first. I'm Rob. Today with Tracy Osborn, we're here to share our experiences to help you avoid the mistakes we've made.

Welcome to this week's episode, I'm your host, Rob Walling. Each week on the show, we cover topics relating to building and growing startups, but startups that are real businesses, not the Silicon Valley myth of building a company, having billions of people adopt it organically, virally overnight and not paying you, and suddenly you come up with that monetization strategy. We talk about building real businesses where real people pay us real money. We talk about building businesses that provide us with a purpose that we're fascinated with, but we don't sacrifice our lives at the expense of building these companies.

We also talk about building companies that provide us with the freedom, and it's a freedom from a day job, it's the freedom of working on crappy projects, and it's the freedom to own our own destiny. With many different show topics, often times, we talk about tactics or teaching. We answer a lot of listener questions, sometimes with guests. We do founder hot seats and we also have interviews, as well as breaking news, episodes like we did last week with Adii Pienaar. This week, we turn the tables on me as Tracy Osborn takes the interview seat and she asked me really about what's been going on for me post-Drip and it focuses around TinySeed. That's really the main day-to-day thing that I've been doing since then.

During the course of the conversation, we look at some highs, some lows, things that have been surprises. It's really the background story that I would tell, if I was talking about building a SaaS app. It's all the customer development, challenges that we faced and just kind of the story that I haven't particularly talked about on the show or really for the most part anywhere else. I enjoyed the conversation and I hope you enjoyed this inside look at what's been going on with me for about the last 12 to 18 months. Let's dive in.

Tracy: Hey Rob. Thanks for coming on the show. I am excited to be the interviewer for once.

Rob: Absolutely. Yeah, my pleasure.

Tracy: I was looking forward to it, actually, after you answered the questions on WeddingLovely, I was like, "Cool, I can turn the tables on you." Put you in the hot seat.

Rob: Yup, dig into my successes and failures. Really, really put the thumb down on me. "How did you feel when you were at the bottom of the bottomless pit?" This will be fun. I've actually had multiple people tell me that I should do this. They said, "You know? You still have a story going on and you are growing a startup yourself," and there's obviously a lot of uncertainty any time you start something new and folks told me it'll be interesting to hear what's been going on.

Tracy: Yeah and honestly, you don't talk a lot about TinySeed. I went through a lot of the episodes of Startups for the Rest of Us, and there were a few dedicated episodes, but in general, it's been really cool listening to you and Mike talk about Bluetick. I feel like there is a lot of opportunity for you to talk about TinySeed, not just to promote it, but it's just like a really interesting process and something that's completely new. We're not technically working on a startup, like what's involved in running and funding and all that.

Rob: Yeah, I would agree. I think I've probably been overly sensitive to that and not wanting it to feel like I'm promoting it, but I don't know that anyone's ever accused me of promoting stuff on the podcast. We've been really careful about it, so I do think I want to start sharing more of the inside track. It's like you started SaaS app. You start a productized service. You start an accelerator, like TinySeed. There's an 80% overlap. You still have to get all the systems in place. You still have to find customers. You might need to raise funding if you're going to do it.

You still need to figure out and do customer development. We'll talk a little bit about that, but our terms are essentially like our pricing. That's the thing that someone could look at our terms and say, "Oh, you're pricing's too high." Just like in a SaaS or productized service, they would say that. I'm finding a lot of commonalities and I feel like my experience running startups in the past is absolutely translated here.

Tracy: Right. The funny thing is I was looking at the previous podcast episode. As of this recording, it's almost one year to the day of when you announced TinySeed. It's been a pretty epic year, I think.

Rob: Yeah, it really has. It doesn't feel like it's been that long. So much is going on, though. It's one of those things were the days are long but the years are short. It's kind of like that.

Tracy: Maybe we should backtrack a bit, just in case someone comes on this podcast and doesn't have a lot of background. Do you want to go over TinySeed and what we're doing?

Rob: Yeah sure. I mean the basics, TinySeed is the first startup accelerator designed for people who'd traditionally bootstrap and unlike most accelerators, like Y Combinator or Techstars, we're fully remote and we're a year long. Most accelerators, you have to move to a city, they're typically three months, usually the goal is to learn how to pitch, and you're going to raise money at the end of it. That's going to be a big demo today.

We are not doing that because my money and fundraising is not the end goal of all of our startups. I think there are a few that will raise follow-on rounds, but it's going to be totally up to the founders. We're remote, we're one year, we focus on subscription software, so mostly SaaS, although we almost funded to set a marketplace that was software-enabled, that had a subscription tied to it. It wasn't just processing fee. We have a really top notch group of mentors, to be honest. tinyseed.com/people, if you go there, it's kind of a who's who of folks who know about SaaS.

That's one of the beauties of, I think, being able to focus like we did. We didn't say, "Hey, we're remote accelerator for consumer packaged goods," and any startup that has software that enables it. We may get there eventually, but right now being so focused on this, we can have mentors like the Jason Frieds, the DHHs, the Rand Fishskins, Chris Savage from Wistia, Ruben Gomez from Bidsketch, and Laura Roeder from MeetEdgar. It's folks who are really in it and can provide really detailed info.

I like to say, with TinySeed there's five elements that we provide the founders. One is the money, two is the mentorship, three is the community of being in the batch—we meet four times during the year in-person, our second one 's coming up here in a week—and then the fifth is really the network.

You can come to me. My network is now at the disposal of the batch of any of the founders we backed, as well as the networks of most of our mentors. I've heard Craig Hewitt talk about a couple episodes ago, a lot of second order intro, where he'll talk to whoever, Asia Matos or Reuben Gomez, who are both mentors and they will intro him to someone they know to help solve a particular problem.

That's been the goal. I got to be honest, it was a year ago we announced and there was a lot of uncertainty as to whether this model would work, whether we could pull it off, and in all honesty, it's gone very smoothly.

Tracy: That was my next question, overall how has last year gone? How are you feeling today about everything?

Rob: Today, we're about 4½ months into the first batch for the year long batch and there have been very few days in the past year that I have felt down. There have been a few and we'll talk about some of those today, but compared to probably every other startup I've ever done, this has been more fun, less stress. I feel like I'm having as much or more of an impact or at least a deeper impact than a lot of other things that I've done. I feel really positive about it.

One of the reasons Sherry and I talk through this on Zen Founder episode, and she said, "Is it less stressed because it truly is less complicated? Because I hear you guys…" we were making deals with startups, we were fundraising, we were trying to figure out terms, there was a lot of complexity and a lot of moving pieces all at once and it was way more complicated, this time.

Yet, I felt less stressed and we kind of started boiling it down to, (a) I'm probably a little more mature, (b) it helps to work with a really strong cofounder like Einar, who took a bunch of the complexity. He's really good at making deals and working with people in finding things that work, so I didn't have to bear all the burden of that. It's interesting. With prior startups for me, my chips were always all on the table, where if the startup failed, it was years of my life that was down the drain and it was potentially most of my net worth that was down the drain. I always took that really as a big burden.

Now, I was able to take chips off the table, in all honesty with Drip. There's a certain level of comfort where I'm still confident that it's going to work every day when I get up. I'm like, "Yeah, this is helping people," it's providing real value and I'm not worried all the time of, "Oh, it's going to…" I don't know why I woke up three days a week when I was running Drip and thought this could all come crashing down tomorrow. It wasn't a healthy attitude and I kind of regret it, and I think I've made it a point not to do that here. It's made it easier mentally, but it's also made me a better as a founder, that I'm not so worried about that.

Tracy: That's really fun, I say as a team member, it's really fun to work on something that I feel so positive and exciting, just working with these founders and riding their success. It's been a really fulfilling thing to work on,

Rob: Yeah, I think being able to live through them vicariously is super helpful. I've told the founders that, "Hey, when you succeed I get the dopamine rush and when you're going through the struggles, let's get on the phone and I will work with you through that." It's nice to have that ability without really having to do it day-to-day at this point. I kept telling Sherry towards the end of Drip when we were selling it like, "I just don't want to do this again. I've done this enough." I'm looking for something different, but also challenging and also that has a lot of impact and I'm really glad that this is what we settled on.

Tracy: A year ago, the TinySeed was kind of just an idea, just like a plan, like you said, we're about 4½ months into the first batch. What has changed in terms of how you thought the process, how the management of TinySeed, and how things would go? What has changed between that idea versus reality what's going on today?

Rob: It's surprisingly little actually. Einar and I had started talking about TinySeed around April of 2018 and then we announced about six months later and Einar have heard my MicroConf talk and said, "That's something that should exist and I know limited partners who would fund that." We were at the black jack tables at MicroConf and I kind of waved off like, "I don't know, man. It seems like a lot of work, a lot of headache," all that stuff.

Within a week or two, I got to thinking because I had this idea YC for bootstrappers, like 2011, I had written down and started sketching it out and I thought, "That sounds like a lot of headache dealing with it. I've never raised money." It's like, "I don't really want to deal with limited partners." It's a lot of work. But the idea became more and more intriguing the more I thought about the need from the founder side.

Since I started investing, writing the little angel checks in, the more bootstrapper companies, the capital efficient independent startups like the CartHook, the RightMessages, and the SparkToros, I just didn't have the money or the time to really go all in on that. But the need was obvious and the need was there and a lot of it was at MicroConf, frankly, people I would meet.

All that said, we started just kind of collaborating and working on the deck and stuff and I really was like—we haven't worked together before, but he's come to a bunch of MicroConfs, I checked references and asked around. Some people I've been in a master mind with them. People are like, "He's legit. He's super smart. He gets stuff done and he'd be a good partner." It took us I think a couple months of back and forth to configure out really what we wanted to do, but even in the early incarnation, I think I'd said a three or a six-month remote accelerator is what we're thinking.

At some point one of us said, "Why not make a year since SaaS takes so long." That was one thing that changed. The other thing that changed were the terms. We just didn't know what terms could possibly work, because the only model for this was indie.vc. Everyone else who funds things really does it either way, it's like safes, convertible notes and those aren't going to work here, because if you don't raise another round, then you never get your equity. Then there's venture terms and we don't want any of those. That is where we just started. That was the biggest iteration of probably what changed the most, was I think we went through six different versions of the terms and customer developed the hell out of those.

We talked to founders. We talked to investors and looked at myself and said, "Which of these makes sense and is the most fair?" and obviously we eventually landed on them. Our current terms, which are modeled after SparkToro's terms, Rand Fishkin came up with to raise money for himself. Other than that, I think with Fred from the start we said, "We're going to do weekly calls. There will be office hours. We'll get together two to four times per year." The basic structure was in place really early. Frankly, I'm surprised more hasn't changed, because we are very willing. As founders, if it doesn't work and I'm willing to change it.

I've been surprised at how little we've had to change. I would've expected more things to go wrong. Typically, when you're starting something with a lot of uncertainty, things go wrong and you just have to pivot, or change, or whatever. I guess it helps that the accelerator model is proven and there is a lot of accelerators and models to look at that already work. All we did was make it remote and we can essentially model ourselves after an in-person one and just make the adjustments necessary to translate it to a remote situation.

Tracy: Let's go back to that term process because I know that there is a lot of hullabaloo that went into nailing down the terms, getting investors on board, and some ups and downs there. If you want to expand on that process?

Rob: In all honesty, I think my two low points came while we were trying to figure out the terms. I don't like uncertainty, I'm an engineer, I'm left brain, I like things to be ones and zeros and the process of trying to figure out what terms were fair to founders but that also provide some type of return, such that you can be super founder friendly and if you provide a crappy return, then no one will invest in your fund. They will put their money to REIT instead, if you can't provide more venture-like returns.

There were a couple of conversations in there. One was with a potential TinySeed founder and one was with a potential TinySeed investor. The terms were changing literally weekly at this point. Each of those conversations—we had a few dozen—there were two in particular where after I basically got the feedback, I told Sherry like, "I just don't think this is going to work." I don't think we're ever going to find terms that both satisfy both investors and founders because it's a lot harder than it looks. I was super down during that point and it was for about a day or two. Frankly, I was catastrophizing. It was not that big of a deal. It was one data point and it's so easy to do that in the early days. Your ideas are just so fragile.

When you launch your SaaS app and someone tells you, "This isn't going to work," or, "The pricing is too high," or whatever, the first time you hear that, you're like, "Oh, no. My pricing is too high." But when you have 500 customers paying you and someone comes and tells your pricing is too high or you've funded an entire batch of really talented ambitious founders who are growing fast and the terms work for them, you just gain that level of confidence where batch two opens in just probably less than a week after this. If someone comes and says, "I don't like your terms," I'm going to say, "Okay." It doesn't matter.

The first few times you hear that when you just have three data points and one of them is that they're not going to work, it's really hard for me. I think that's actually something I'd like to get better at and I think it's a weakness of mine, is I take those things really hard. I get myself tied up in the success of my startup. Einar was basically like, "Nah. One data point. We'll make this work." He helped pull me out of those two moments. That's where I'm thankful. It's been a year plus but those were the two moments where I was like, "Man, this sucks." Aside from that it's definitely been more fun, except for due diligence in dealing with the lawyers.

Tracy: That would be the next question actually, because trying to create the terms was made even harder because of working with lawyers and people who don't understand what we're trying to do, or at least they work off a rubric that works for traditional venture firms, but we're not that.

Rob: Yeah, we figured out our terms. We talked to one law firm, of course we're talking to Silicon Valley lawyers and we worked with them for about three weeks, and we bailed. We switched lawyers because they just didn't get it. They couldn't get their heads around we're funding LLCs and C Corps in all 50 states. They gave us docs and it was all Delaware C Corp language. We're like, "No, we've told you like four times on calls, this is not that," and they just didn't understand it. We bailed, went to another firm and they did that although they figured themselves out a little sooner.

We were making offers to companies and going to sign the docs, and our lawyers were like, "We might have six or eight weeks of due diligence to do on these companies," I'm like, "What?" I don't know, it's frustrating for me. I often get frustrated dealing with lawyers and my goal every year to not to have to talk to lawyers. At a certain point, I worked through the due diligence, took a couple of months, most of the companies and eventually I got so burned out on it. Einar was like, "Do you want me to step in on this?" He actually had to take over. He didn't have to, I could've got it done but it really pulled a big burden off me.

I think we're probably 7 or 8 into our 10 that we funded and he took over. It's a thing where I can do that stuff, but it's not fulfilling and it's frustrating and that's when you know, if you do that for a long time you're going to burn out. Just because you're capable of something as a founder, doesn't mean you should do it. I think that is a lesson I learned over the past year is if I'm able to hand that off completely this time, just the mechanical due diligence of it and not be involved, that will that will probably be my goal.

Tracy: TinySeed was a little bit delayed starting the first batch, right? How long was that?

Rob: Yeah. We wanted to announce at MicroConf 2019 which was March 23rd, I believe, 24th, and I think of first docs that were signed were maybe five weeks after that. It was the first company and everyone else came within the next four to six weeks. It was like May, early June that everybody got signed. It was a couple months later than we had intended. I would say it's frustrating, but it also was a little bit disappointing. I didn't take it super hard, but like in the past, if I set a deadline and we missed it, I would have been devastated, like we failed. I didn't necessarily feel that way this time.

Tracy: And we could take it to round two which is going to be happening pretty soon. I think all these things we've learned about the application process and the due diligence stuff should be easier this time around now that we've worked things out have lawyers and all that.

Rob: Yeah, absolutely. We have a checklist Einar put together and I would expect it to be shorter. The other thing we learned is we're opening applications November 1st. They'll be open for a month. We're giving ourselves a month or a little more to evaluate and interview, and then we give ourselves another couple months just to make sure the due diligence is dialed in, everything gets signed, and we can plan for folks to frankly come to MicroConf which is our first retreat for the second batch will be a couple of days prior to MicroConf here in Minneapolis next April. We've given ourselves ample time this time. Last time was definitely an aggressive schedule and I feel like you get experience under your belt and you're just a little more cautious with it.

Tracy: On the founder side of things, what has changed in the application?

Rob: Our first cut of the application was good. It wasn't great. Some of the wordings was off. You can tell when someone puts a monthly number and another person puts an annual number, and you can tell, "Oops. Should have specified monthly," because that's what you wanted. There were some things like that.

Tracy: So is on Google. It was kind of very MVP before. They were using Google form or is it type form I think and then pushed into Google sheets.

Rob: It was a square space form that's pushed into Google sheets and I had Zapier monitoring the Google sheet to send a confirmation email because I didn't have that at first and I probably got 50 emails on the first day or two saying, "Was my application received? I got the message, but I never got an email," I got a message on the screen but never had an email. I like, okay, I guess people wanted an email confirmation.

It was very taped together. Google sheet was almost 900 rows. You saw it as you came in right at the end of the process. It was a kind of a mess to deal with. It was very MVP as you said. It was in retrospect, I don't know that I would do anything different. I didn't want to vet and find applicant tracking software. I didn't want to drop the money. We didn't know if we had the money to invest in that at that time.

We knew we had money to invest in the founders, I just didn't know how much budget we would have for things like that. We were doing it almost like a bootstrapped fund and just doing it super scrappy, but this time around, you have gone through a bunch of potential pieces of software. That was a fun journey, huh?

Tracy: Yeah. The founder side of the application is going to change. I'm raising a new system and that should be really great. There's everything administrative-wise I think will be improved on our side. Our founder facing side, the questions aren't really changing. They're just updating a few of the questions there. We're kind of working through that process, continue working at that process at the moment, but a lot of lessons learned.

I think it's really fascinating to see. This was places where we're not launching our own product per se, but it's still a lot of those lessons from doing something really small, scrappy, and MVP, and then taking those lessons, then be, "Okay, cool. Now we actually know what we need, what we want to build, and implement that into our process."

Rob: Yeah. I think that's a bigger thing that we'll change is the internal process that we have. We just have a better software this time. The application itself is I think 95% the same as the first time because we found that we had really good information, that we needed to evaluate folks.

Tracy: The terms for the founders who get accepted at TinySeed aren't changing or at least aren't changing significantly, because there's some other funds out there that will do version one, version two, and whatnot, but we're largely saying it's pretty much the same.

Rob: Yeah. There's just one minor adjustment to multiple founders. The single founder rate of $120,000 that we invest is staying the same, but we did get some feedback that only we were only adding $20,000 per additional founder. It did start to feel after many conversations like, "Yeah, that's not enough," so we're increasing that amount for subsequent founders this time. Multiple founder teams will get a bit more.

Tracy: We have 10 companies in our initial batch. Any fun surprises about working with our initial batch of startups?

Rob: I think the biggest surprise is like I said earlier, how smooth it has actually been given that we were making it up as we were going along. I expected to have to change more things to be honest. I expected things to go wrong just because when you're writing it out on a piece of paper, you figure, "Cool. This is our V0.5 and I'm ready to change a lot of things." I've also been pleasantly surprised with how well the batch came together in terms of the personalities and in terms of people helping really going out of their way to help one another.

We have a couple of folks who are really good with UX. We have some folks that are really good at sales, dealing with big contracts, all these skill sets. There's a myriad of skill sets in there and the people in that batch are just willing to jump in and help one another. I had hoped that would be the case. That's the point of funding people in batches. You get a group of 10 super talented, we have 2-person teams so it's 12 super talented founders.

If they were off on their own, we just wrote a check. and then we're like, "Okay, yeah. You could deal with us and the mentors," you lose something there. That was why from the start, Einar had gone through YCombinator, I was always a believer in community. I've been a part of building MicroConf and building online communities and such, I've seen folks help one another. That was a hope, not an expectation, and that has come together in a way that I'm very, very pleased with.

Tracy: One of the things I found really fascinating when I joined—I do a lot of the day-to-day administration of the batch—there are some founders who are very active and involved, and there's other founders that are a little bit more quiet. It was funny […] building of the systems we use in TinySeed. We have some of the traditional things. We're using Notion, we're using Slack, and we looked at some other project management solutions. They're kind of geared towards people running companies where you have to have the people who are involved be involved and responding, like check-ins and all that.

The funny thing is, with us, with our community, we want people to be involved, but these are founders who are heads down working on their own companies, and we have to also have these things in place so that they can focus on their companies. There are times where they're not going to be as involved at TinySeed, and people float in and float out as they need us. I thought that was really interesting to me, really interesting to build up an accelerator and build up these systems, but then how they're different than how you run a company with employees.

Rob: That makes a lot of sense. That's a good differentiation. Einar had said, when he went through YCombinator, that some of the companies used office hours all the time, or super engage with the batch, and there were a few that were just less engaged they were off doing their own thing. It wasn't a sign of success either way. It wasn't predictive who was more involved, then they grew faster, whatever. It was just personality, they just wanted different things out of the batch. That's something that we've tried to do, build the systems in a way that doesn't force anyone.

I was kind of a loner. I've had a lot of co-founders, but I've always been just kind of like to go and work off on my own. I get it. I get that some folks don't want to be on calls. If we were doing two calls a week or something, I feel like you'd start to detract from founder productivity and then it just gets to be too much.

Tracy: Yeah, totally. The same thing with me. When I went to 500 Startups, I didn't involve myself a lot in office hours. Personally for me, that was one of my regrets, but it's been fascinating to be on the other side of the table, see how different people work, and what people prefer. On the TinySeed side, trying to make sure that we're successful for all these different kinds of founders. Will you remind me, was Drip remote or did you have a team in place?

Rob: We were half remote. We are five Fresno and then five remote.

Tracy: We're entirely remote. I met you at MicroConf, but really the first time we really worked together in-person was at the Minneapolis retreat, the TinySeed retreat. How has been that process of (a) TinySeed itself is remote, and then (b) working with the founders as all entirely remote and we get to meet each other on these retreats, but we're all in on the remote culture. How's that been as a founder, as the person who's managing everything?

Rob: I think personally, I'm fine with it. I work really well remote. I don't need a lot of in-person communication and all that. Some folks want more interaction. We had a founder or two mention, "Hey, can we do more calls? I wish the Slack group had more action going on," and then other folks are fine with the way it is or frankly probably wished there was less conversation going on. That's what I've been thinking about is how do we make this work for a broad range of people.

The remote aspect, I'm curious to hear your thoughts. I haven't felt like that's been a detriment. I think that's a testament to this day and age. The tools like Slack and Zoom, and the fact that we are meeting together four times during the year. We're so well-enabled that if you have a high speed internet to connect with one another. Even Voxer, I know most of us have a love/hate relationship with Voxer, but the push to talk and just to get audio to someone quickly, I just think we have more tools now than we ever have. I don't feel like that's been a big hindrance, but I'm curious to hear your thoughts if there's something that's come up about us being remote that has been a challenge.

Tracy: Well, it's funny, again, looking back on my experience with 500 and also YC because those are in-person. They attribute a lot of their success to being like, "Okay, we're all working together in-person for these three months heads down," a lot of that has to do with that whole Series A process or the whole fundraising process when you're getting on the full roller coaster. It's been really interesting also. This works for us for the founders, because we're working a little slower, a little bit more reasonable, a little bit better work-life balance for the founders for this year long process.

It's nice to have that trickle down to the TinySeed team, because another thing I was going to ask you actually is you're juggling a lot of things. You're running MicroConf, you're running TinySeed, we just did a big survey for MicroConf. I helped you out on that. You're running this podcast, you're running a new podcast project which you've been mentioning a few times on this podcast, you're an angel investor in other companies, you do a lot of speaking engagements, you have a family. That's why I think the nicest things about having this remote first company is that I think it allowed you to work through all these different projects that you're working on which is kind of overwhelming when I listed it out like that. I'm just going to roll right into it. How has that been? Just juggling all these different things?

Rob: What's interesting is it feels less stressful now than it did when I was running software companies, because at least more of the things overlap. Now the podcast overlaps, it's always overlapped with MicroConf, but much like the conversation today, and my ability to bring some of the TinySeed founders on as I have, David Heller, Craig Hewitt, Matt Wensing, it almost feels like things are more in sync than they have been in the past with me.

The other advantage I have that I didn't back in the day is, given our funding, we were able to bring you on full time to do a lot of the day-to-day, the grind, the operations, that I would have had to do. What I did with my prior companies. This is probably the first time I'm talking about on the podcast, but we brought Xander on full time to essentially head up MicroConf and continue to produce it. I'm not as in the trenches as I have been in the past and everything's aligned and going in the same direction.

I'm not doing all of this. Everything you just mentioned, I was doing except for TinySeed, but insert Drip in there. I'm running a software company with a team of developers and there are 10 of us and in essence. That split my focus because MicroConf podcast mode was different than Drip mode. It's just two different problem sets. TinySeed and MicroConf are not the same, but at least it's the same headspace of community, and helping folks, and pushing this forward. At least for me, there's a lot that I can stay in the same headspace with each of those things, and then frankly working with really good people has helped tremendously.

Tracy: In terms of all these projects, do you have any processes in place that help you keep track of everything you have to do?

Rob: Yes. I get a lot of email, quite a lot of email. I'm in email constantly and my process is to triage things and use the Trello board. Literally, if someone texts me something that is like a task or if you Slack me something, I will often copy-paste or screenshot that and throw it into Trello, because otherwise, I'll read it, forget about it, and it'll never get done. I'll remember it three days later and be like, "I'm sorry I didn't get back to you about that one thing you asked me about," if it's a quick yes or no of course I just answer, but if it's more than two minutes, I need to be prioritized.

I'm in Trello and email a lot. I boomerang a ton of stuff. I have a "this week" folder. If it doesn't need to get done, if it's not urgent and I know I can handle it in a week or in the next week, I'll throw it into this week and I have 30 minutes like on Thursday morning where I go through that whole folder and I respond to things. Often it's speaking invitations, it's asking for advice from random people I don't know, or people outside of the batch. Other stuff that's not time-sensitive.

I think really the core of why all that works is Trello. If you're ever in a conversation with me and I get on my phone, I will say, "I'm emailing myself that right now." If you were to mention a really good book right now, I would email that to the Trello board and I would later add it to my audible wishlist if I wanted to listen to it. Or if you are to recommend a tool for applicant processing, I would email it there first, then later I would go and I would mention it to you that I put it in Notion or something. That's kind of my inbox triage. Just getting fast with keyboard shortcuts.

Tracy: There was that one time that you emailed me rather than Trello with your to-do. That was funny, because Tracy starts with TR.

Rob: Yup. I know of a good TR and it's the Trello board and for some reason, you were there, and it was only a subject line, it was like, "Remember to X, Y, Z," and you're like, "Was this for me?"

Tracy: I was like, "Okay, this is clearly not for me but I'm not sure what it was for."

Rob: Totally.

Tracy: Batch number two, the application is going to start on November 1st. It will probably last about a month. For people who are applying for batch two, do you have any big pieces of advice?

Rob: That's an interesting question. We do look at every application, we will read all of your answers, do think them through. We're serious about the questions we ask there. We feel like it provides a lot of insight. We actually got a feedback last time from multiple people saying, the questions, especially the latter half where we ask about, "What would be three ideal customers for you? Why is now the time for this idea?" these are just some high-level questions.

We got multiple people that told us, "Those helped me think through my business. I learned something by having to think those through." I would say I look at the people, I look at product market fit, and I look at price sensitivity. Those are the 3Ps, the high level P's. We have this whole list of 40 something things that we evaluate folks on. If it's a solid team, you're shipping, you're getting stuff done, and have some kind of traction, we really want to have a conversation.

I don't know if there are any hacks or quick ways to get attention, but I do feel that in this day and age, I don't know any angel, or VC, or accelerator, that will fund ideas. If you're at the idea stage, get out of that. Get validation, get someone using it. Even if it's a productized service that will ultimately be beaten by software, or you're just hacking stuff together with Zapier and Duct Tape. Get to revenue, get to where you've proven that there is a need and people are willing to pay for this, because that's so much of it.

The cone of uncertainty is widest in those early days and it's so hard to break through from $0-$50 MRR. It might be the hardest point, or $50-$500. There's just these little hurdles that are so hard to get through. It's what I tell any founder, whether they're applying for funding or not. This is the hard part. Get past that to prove to yourself as much as anyone else that that is a viable idea, and it gives you the confidence to keep pouring your time into your business.

Tracy: The nice part thinking about their new application process is that people can save their work compared to last time which is just a form.

Rob: Yup, big one-page form. That is nice. There will be improvements this whole time, little iterations and such.

Tracy: When I was working my startup before TinySeed, I never got into YCombinator. Like what you said, the application process helped me so much in terms of making me think through what are the issues that I wasn't thinking about beforehand, what are the things that I could be anticipating, that I can put into place in the next three months? Who are the competitors out there? What does the competitor last week look at that moment? Because oftentimes. I'd forget to look at that as things popup over time.

We've gotten quite a few emails from people saying, "Hey, should I apply? I don't know if I should apply," and I said, "Yeah, definitely apply if only for that process of going through those questions and forcing yourself to think about these things, you might've forgotten to think about for awhile." I think it's a really useful process and I hope to see a lot of applications. This is my first time being 100% involved, so I'm really looking forward to it.

Rob: Yeah. It'll be fun.

Tracy: Cool. I think that's a good place to end this.

Rob: Sounds good. If folks want to keep up with you, they can go to @tracymakes on Twitter or tracymakes.com.

Tracy: And if they want to keep up with you, they can go to @robwalling or robwalling.com.

Rob: Nice. Well done.

Thanks again to Tracy for coming on the show and interviewing me and maybe I'll do that again in another month or two to continue my story. If you have a question for the show, leave us a voicemail at (888) 801-9690 or email questions@startupsfortherestofus.com. Our theme music is an excerpt from We're Outta Control by MoOt it's used under Creative Commons. Visit startupsfortherestofus.com for a full transcript of each episode. Thank you for listening and we'll see you next time.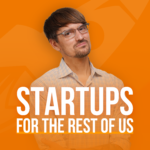 Show Notes
In this episode of Startups For The Rest Of US, Rob does a Founder Hotseat interview with Matt Wensing of SimSaaS. They talk about how to develop a strong cadence of work as a one person company.
Items mentioned in this episode:
Rob: Welcome to this week's episode of Startups For The Rest Of Us. I'm your host Rob Walling. On the show, we talk about building startups in an organic, sustainable fashion, in a way that allows you to build yourself a better life. I think that startup should provide you with freedom, and purpose, and help you maintain healthy relationships. That's what we talk about on Startups For The Rest Of Us, that's why we call it, "For the rest of us." It's not the traditional Silicon Valley venture-backed startup path. We have several different formats for our shows. Sometimes we do a lot of tactics, and we teach ideas and thoughts that we're thinking about; sometimes we interview interesting founders, we answer a lot of listener questions.

One format that we've only done a handful of times, and it's been a few years since we have, is one called the founder hot seat. The founder hot seat is where we bring a founder, live on the show, and we talk through an issue that they're thinking about or that they're facing in their business. Sometimes, this is a marketing approach. It's something they're wondering, whether they should do this approach or that, whether they should hire this person, this role, or whether they shouldn't, and to just keep going on their way. There tend to be no easy answers to these questions, and that's why we can spend 20, 30, 35 minutes talking through the pros and cons of it. Hopefully, the founder leaves with food for thought and perhaps an answer to what they're looking for; hopefully, you as a listener, just hear two smart people trying to talk through an issue, and troubleshoot it, and think about the best way to proceed.

I've long said that being a founder is more than 50% mental. It's managing your own psychology, and much of this is about making decisions with incomplete information. Today is episode 450 of the podcast. I'm doing a founder hot seat with Matt Wensing of SimSaaS. We're going to be talking through how to make consistent, needle-moving progress on your startup. Welcome to the show, Matt.

Matt: Thanks, Rob. Great to be here.

Rob: Matt is the founder and former CEO of Riskpulse. Matt, this has the sexiest tagline I think I've ever heard for startup, "Multi factor, prescriptive analytics for supply chain performance." Did you come up with that yourself?

Matt: I did not.

Rob: Some copywriter? No. It totally describes exactly what it does. Anyone who knows that they need it, I bet is like, "Yes, have some." For someone like me, when I read it, I'm like, "I'm not sure what that actually means."

Matt: You're going to qualify out.

Rob: Yeah, no, that's exactly right, that's what you want in your subtitle, especially when you're focused on such a tight niche. In plain English, do you want to describe what Riskpulse does?

Matt: Riskpulse really started out as a forecasting company focused on weather, and really over the last five or six years developed expertise in how trucks, and trains, and even ships, get products from manufacturing sites to market, so supply chain, broadly speaking, but transportation, and logistics more specifically. What we created—right about the same time as data science and machine learning were coming in vogue in the enterprise space—is a way for companies like Unilever, Anheuser-Busch, especially food and beverage, to essentially predict and decide much farther in advance than they used to be able to, how and when they want to ship their products.

If you can imagine manufacturing Hellmann's Mayonnaise literally by the truckload, then asking yourself the question of, "What's the best way to ship this from Chicago to Los Angeles?" That's what Riskpulse helps those companies do now. It's serving hundreds of companies like that, and actually doing that kind of forecasting days in advance for millions of shipments per year.

Rob: Does it use machine learning, artificial intelligence, whatever the buzz words are these days, you were kind of doing it before was in vogue, it sounded like.

Matt: Yeah, we were doing it before it was in vogue and really didn't call it those things; we just called it forecasting, and in some cases just bringing two things together. But yes, it does use machine learning. Think of it like, if I go on Google Maps right now as a consumer, and I'm about to actually have a pretty long road trip this summer, if I punched in right now, "How long is it going to take me to get from here to Yellowstone National Park?" It'll give me a time to get there, but it's assuming that I never stop, that's also assuming that it doesn't really know what the traffic is going to be like a day from now, two days from now.

What Riskpulse does for those companies is that it lets them put in, "I'm shipping Chicago to Los Angeles next week." It does try to look at all of the external factors like stops, and traffic, and weather, and congestion, and all those things that are outside of people's control and give them a realistic estimate of when they're going to arrive.

Rob: Love it. I love these vertical plays where—I guess you're a horizontal, across industries—but I mean it's very tight knit shift, it's a successful SaaS app, and employs, how many folks work there?

Matt: 15 full-time.

Rob: I mean it's non-trivial, it's a full-on company at this point, and you actually don't work there anymore, you found a CEO to take over your duties, is that right?

Matt: I did. I certainly have been thinking about—as I call it succession planning, the grandiose description—had been thinking about that. I have a family, enterprise SaaS is a pretty difficult lifestyle, and I've done it for five or six years at that point.

I was looking for a sales leader, ended up being introduced to a very experienced enterprise sales executive, who also had built and scaled companies from kind of the 10-50 headcount range, so very much the same year that we were about to hit. He worked as chief strategy officer with me for almost a year and a half, and then I realized, "This would make a really great opportunity to transition." I told the board, the board was happy that I had come to that conclusion on my own.

There was no pressure or reason for them to tell me to do anything other than me just saying, "From a lifestyle standpoint, I think this would be best and frankly, for the business." I really think of myself—in all the businesses that I've been a part of—as an owner first, as a shareholder first, and not as a, "I'm the CEO or I'm the CTO," whatever the role is. That's not actually what's going to make you rich, and successful, or whatever your goals are; it's making sure the right people are in the right places. As a shareholder, I just thought to myself, "Wow. I could have this person take over the CEO role." I can take more of a sidecar seat which is what I did for about six months, and then ultimately, transitioned out to a board member and adviser at this point.

Rob: Yeah. That's a mature viewpoint that I think a lot of founders don't necessarily have naturally. It's nice that you are able to think about it in that respect and to realize that if your lifestyle goals weren't meeting up with your company that there's—I've said on the podcast in the past—it's like, "We started our own company so that we can be in control of that, and so that we can help ensure that we are enjoying what we do on a long term basis." It's cool that you're able to transition away from that, and you started your next effort, which is a SaaS app called SimSaaS, and that's really what we're here to talk about today. You and I have gotten to know each other because you're part of the Tiny Seed batch—the first Tiny Seed batch.

Something that really attracted us to what you were doing is the fact that you're a repeat founder, that you've had success already, that you are a developer so you can build your own software early on; you're good at product, you are really good at partnerships apparently which is what I discovered recently. Your business development skills, your sales skills, and even copy and positioning, you're like that triple or quadruple threat, and that's what attracted us to SimSaaS. SimSaaS, for those who don't know, again, I just pulled your tagline off your side, but your headline says, "Great teams forecast early and often. Upgrade your gut feelings to forward-looking metrics," and that is for folks running SaaS apps.

Matt: Yeah, that's right. SimSaaS is an app that's built for SaaS founders. What it's really helping them do is take a forward-looking view of their business. Obviously, there are a lot of tools that are available, ProfitWell, ChartMogul, Baremetrics, etc. A lot of people just use Google Sheets to tally up their Stripe account data and figure out what their current MRR, RPU, and LTV, and all those metrics are.

What SimSaaS does is it takes those historical metrics, also puts them into a simulator, and then generates forward-looking trend of what all those numbers are going to be in the future. I built it, originally, as just a python script prototype a couple of years ago while I was running Riskpulse because I had investors asking me questions that were pretty difficult to answer just using Excel. Things like, "I see your MRR now. I see what your pipeline is but what if your sale cycles get longer? What if your receivables don't come in when you think they're going to come in? What if your pricing goes down? What if it goes up? How does your business look then?" Those are very fair questions when you're going out to raise money, especially or even when you're making decisions like hiring. It was very difficult to answer those just going back to Excel and saying, "Okay, I'm going to delay our revenue by three months because our sales cycles are longer." It doesn't really just work that way. It's a lot more complicated.

Everything's connected. We all know all these interdependencies in your business are just very complex. I realized that this is something where software could actually help us, "If I could just punch in six months instead of three months on my sales cycles and have it auto-generate a new forecast, that would be really handy," that's what it does. It's connected to those data sets that the founders have. If you have a Baremetrics account, for example, you can connect that in, and it gives you a fresh and live forecast for all of your metrics as often as you need it.

Rob: Very cool. It sounds like you're taking a machine learning AI stuff that you did and predictive analytics with Riskpulse and applied it to SaaS metrics. Is that a reasonable summary?

Matt: That is a reasonable summary. I have a friend of mine that's at Riskpulse that teases me that I'm kind of a one trick pony. You take things, and you forecast. You rinse, wash, and repeat. It was amazing to me when I went out there and looked at the landscape, and I looked at the forecasting components because each of those tools that I mentioned does have some forecasting component to it, but they're all really simple linear extrapolations of where you're going to be next month based on this month.

I was kind of surprised that there was nothing more sophisticated than that and just as a quick beside my background, pretty deep involvement with weather forecasting. I actually gave a lightning talk at Business of Software last year, and one of the examples I used was hurricane forecasting. There is a forecast that says, "If the hurricane keeps moving exactly this much North and exactly this much West each day, this is where it will be," but we all know now based on physics that the real world doesn't work that way. I think SaaS companies also don't work that way. There's all kinds of chaos, and complexities, and sudden changes, that is why so oftentimes, our forecast end-up being wrong which is really frustrating for a founder, that's what I'm addressing, and you're right, I took a lot of my domain expertise, and I was able to apply it here.

Rob: Very cool. Today, we're talking in the Tiny Seed Slack. I was asking, "Are you interested in coming on the show? Is there anything you're kind of struggling with or really thinking about top-of-mind that we could try to think through to give you some clarity?" In your message, you said, "One thing I could talk about," with some real conviction, "is how to develop a strong cadence of work as a company of one person managing a huge amount of context switching required to make consistent and needle moving progress on every front over a 12-month period." In other words, the length of the Tiny Seed Accelerator. "How can I find that groove and sustain it?"

I like a couple of phrases in there, "Consistent needle moving progress," I think that's a powerful kind of statement. "On every front," because we know there's product, there's marketing, and there's sales, and there's support, and there's all these things over a 12-month period which is an extended period of time. Do you want to talk a little more about that? That was your summary of it, but what are you thinking about?

Matt: Going back to what you said earlier, which I'm very flattered that I'm capable of making some progress on a lot of different areas whether it's business development, or marketing, or coding. The double-edged sword of that is that you can end up feeling like, "Am I supposed to just take it as it comes?" Meaning, "This week, these are the urgent and important things. Clearly, that's the most important box to focus on, and I'm just going to tackle one item from each of those categories of work each week."

What I'd like to do—I'm leading myself into this—but what I'd love to discover is, "You know what, I'm going to treat weeks or two weeks or months as my unit of work." I hesitate to say sprint but if you want to think of it that way we can. I'm going to be a little bit more disciplined about, not just my daily routine but maybe even a week over week routine, or maybe even within a month that I set aside a week to work on a product that's meeting-free because I can't have that luxury. If I have a week where I know I'm going to have a bunch of meetings anyway, that's my week to do sales, and business development, or partnerships.

It's an awesome opportunity to have a year of a fun way to work on your startup, thanks to the Tiny Seed program. Just thinking about as a company of one especially—I can't parallelize very well, there's only one of me—How do I sort of acknowledge my own natural rhythms, my own lifestyle, but then also, just kind of the nature of each of these kinds of work and start trying some structures that could help me maybe on a one month view?

Rob: I think that's important. I like that you're asking the question of yourself. It shows that you have like an insight into how you work. Obviously, each of us has strengths and weaknesses, and until you identify those strengths, especially when you're a company of one, I think that you're at a disadvantage until you know yourself pretty well, until you know yourself as someone who either is that, I'd say, the more impulsive context switching founder who likes to bounce around and get a lot of work and a lot of things all at once.

I've worked with founders who do that. I've worked with founders who tend to focus too hard on one thing and get stuck on it. Whether it's a mental perseveration or whether it's, "I am going to work on this email. I'm going to work on this code until it's done," and then like 12 hours later they're done and they're like, "That was the whole work day," and they got stuck on it. You strike me more as someone who moves around a lot; works on a lot of different things as they come up. Do you think that's an accurate assessment?

Matt: I think that is. I think that's probably what's natural for me. People that know me from the Tiny Seed context are probably—I'm in the Slack a lot asking questions. I'm just naturally, a very curious person. I get a lot of enjoyment out of just knowledge; sometimes for knowledge's sake, sometimes I just want to store it away and say, "That might come in handy later." I do have a habit—I was about to qualify it as a bad habit—I'm just going to call it a habit for now. A natural habit to want to bounce around, look at a lot of things, have a lot of tabs open at the same time.

I've got to write real code. I've also got to think deeply about copying it. I think one thing that's caused me to think about this more is just the deep work, I was going to say mantra, but that theme that's come up quite a bit lately in the circles. I listen to podcasts, a lot, etc. where it was hard to actually get deep work done in a company of 15 people that were all on Slack at Riskpulse sometimes. Now, I can have this luxury of saying, "Okay, how would I do it differently knowing what I know now? How can I get myself into those groups without ignoring anything that might catch on fire."

Rob: Yeah, totally. I think you have the luxury right now of, not only being a team of one, but you are still early enough that you don't have 1000 customers all asking for things, things that are on fire per se. I think there's a couple of things that come to mind right away. As much as I like Slack for the community, I'm only in may be in two or three Slack groups including that the Tiny Seed one that you and I are in together. I do not disturb Slack multiple times during the day kind of almost premeditated.

I know that my best times of day to work tend to be in the morning until about 11:00 AM or 11:30 PM, then I get really hungry because I don't tend to eat breakfast. I eat and then I get a little sleepy, so then I will tend to do Slack in the early afternoon, and then I get this second wind. I either do not disturb Slack or I use email a lot more than I think some other people do these days because Slack has given us that. It gives us the instant communication and feedback. I think you could certainly have a team. We had a team at Drip with Slack and it wasn't super noisy because we only used it for things that needed realtime.

If you didn't need it realtime, as new people would start I would tell them "Hey, we value maker time," like that's a big thing. We're a software company with three or four engineers out of this full-time team of eight, and then we have a couple of contractors. We were engineer-heavy because the product was such a focus. The way I communicated it was like, "Look, if you need to interrupt a developer, that's fine. If you need to interrupt someone, that's okay. But if you don't need to, if you don't need an answer within 20 or 30 minutes, send an email." That was like an intro thing and that was the culture that I had set up at the company. How does that resonate with you? Does that seem crazy or does that seem like something that would be interesting?

Matt: Definitely interesting. I probably over estimate. I'm probably bad at judging whether or not things need to be real time just because of some of those habits. We signed up for HipChat first before Slack was a thing at Riskpulse. It was basically pretty noisy and pretty engaged. We, as a company, culturally had to try to enforce those maker times. Now, I'm self managing. Does that make sense? One crazy admission here is, I don't think I've ever used Do Not Disturb on Slack. I think you're probably just thinking I'm probably just a bad citizen where I'm ignoring people's messages and they're wondering, "You've got the green dot." But certainly, that's a great little tip.

One thing I wanted to jump off of as well is, I have a similar kind of natural rhythm in terms of my work. I am a very early riser. It's been tough this Summer since the kids are out of school, everyone is staying up late. Typically, I get up at 4:45 AM or 4:55 AM and I'm at my desk with a cup of coffee after drinking some water by 5:00 AM or 5:15 AM. I have found that my coding abilities and my deep analytical work abilities are really that 5:00-10:00 AM period, which is five hours. It sounds like not much of a work day, but that is one thing I've noticed too. I can probably do myself a favor and hide from Slack during those times.

Rob: Yeah, I mean, I can see that five hours of straight work, that sounds like a tremendous amount of time. Think of all the people working at startups or companies, for that matter, that are running Slack and how often developers get interrupted. To have four or five hours of uninterrupted focus time to me, you can get two days of development done in that. Two days compared to just being part of a 20-person development team where stuff is flying all over the place, every minute you're getting interrupted.

I think that's plenty of time to get almost a full day's worth of deep work done from 5:00-10:00 AM. If I were in your shoes, the fact that you're online at 5:00 AM is awesome. I would say I'm the opposite. I wake up later and I'm tired when I wake up. I'm groggy for 30-40 minutes. I'm typically, at my computer by nine if I'm lucky. This isn't about my habits, but it's definitely not—I think you have a distinct advantage is what I'm saying.

One of the things I was going to talk about or wanted to bring up is, when you're a single-person company or a very small team, I mentioned it earlier, but it's so important to know your strengths, and to know your weaknesses. One of your strengths is deep work. It sounds like it or being able to write your own code I think is a big deal. Another one is that you're online at five in the morning. That is a strength whether you realize it or not because I couldn't do that. I would be trucked, I would get no work done, I would be worthless, I'd just be too tired.

Obviously, I think when you're this small, you got to focus on strengths and you need to really forget your weaknesses or work around them. Ultimately, you can hire people to take over those or to cover those areas. Again, to come back to me, I don't enjoy doing demos, I don't enjoy sales like enterprise sales and all that stuff. It just doesn't resonate with me and my personality, but it does with you. I would say the fact that you're a developer who knows how to do sales and how to do these partnerships is another big strength and something that you can leverage over the course of this year.

Matt: Yeah. Two thoughts came to mind. Mikey Trafton, for those who don't know, he's one of the founders of Capital Factory here in Austin and he's a frequent speaker at Business of Software that I've gotten to know fairly well. He has these categories of work or strengths and he talks about how you have a super power that is something that you're insanely good at and for you, it's kind of effortless. There's this category of things that everyone has where they are really good at them, but they find it draining. You do it and every else looks at you and says, "Wow, you're really good at that." But at the end of the day, or if you do a lot of that, or right after you do that, you're just kind of exhausted or maybe just worn down.

For me, interestingly enough, I do find that the deep work is that the coding, the design and some of the things I do in isolation are the first kind. They're the things that I really feel energized afterwards. Enterprise sales, although I've done it and I've closed 6-figure deals consistently in the past, they are really draining I find. The demos, I can totally relate to that. It's kind of funny, it's like one of those things where, "Yes, I can do it, but I do find it to be difficult." I've learned in the past, the one thing I can't do is I can't do one of those and then get into any kind of deep work. After I do that, I'm ready to be done.

Rob: That's really good to know, right? All your demo should be after 10 or 11 in the morning. That's something so good to know about your daily cadence. That's what we're talking about here right? It's is to bring it back, how do you make consistent needle moving progress on your business, and it's showing up every day, and having a schedule that is as ideal for you as possible. I feel like if you could not check email—this is very hard to do—but if you could not check email or Slack before you start your 5:00 AM sprint in essence, I've never been able to do that I will admit. I always check email first thing in the morning. I always have. I don't know if I will break that habit.

I think, in a perfect world, you wouldn't have the distraction, but sometimes you just need to feel—I need to feel okay that nothing's on fire, or if there's somebody who needs a quick answer—if they're relying on me that I get it out to them quickly. But sometimes of course, it takes you off track, you want to do 15-20 minutes of email instead of your deep work. That's kind of the sacrifice that you have to make if you do that.

Matt: Yeah. I think I'm the same way. I'll check it first, but I have an incredible ability to unless it's actually on fire, to just kind of ignore it and wait, but then I get that closure that, "Nah, everything is good." I think what I would say next is, if we can zoom up one level or going up one level and looking at a week or a month and asking—I've got in a program let's say a 10 months remaining not that anything magical necessarily happens at that time. We're not working towards a demo day per se, but if those are actually my units, so a daily routine sounds pretty solid. How do you think about juggling or moving between marketing, sales, product development, design, and I can think of one example. You really shouldn't be building things before you design them. Jumping and writing a bunch of code might not be the best thing to do. If you look at it a week or even a month context, what does that look like?

Rob: Yeah, how do we think through that? It's fascinating because so many founders at your stage don't even think about that. I feel like it's the fact that you have already grown a company to the level of Riskpulse that lead you to think about the longer time frame. I honestly, think it's less important in these early days, but it will quickly become more important as you get even a couple months down.

Because right now you could literally think just a couple days out or a week out tops and be like, "What are my goals this week? It's to ship this feature and to get another customer, another five customers," or whatever the number is, but you're going to hit a point in the next you know 12 months where you do have to start thinking just a little further. At first, you think two weeks out and then you think four weeks out. Then of course, as you get bigger, you have to think two months out because you have all these people working on things and they need to know where they're going. When you have 15, 20 people, your horizon has to go out further.

At your stage, I don't know how much time I would spend thinking about a month out, because it really does feel like a long time given how quickly things are changing right now. I feel like there's all these friends you can be fighting on, or all these friends you can be switching to and from, there's development, and there's design as you said, there's sales, there's marketing, there's kind of internal operations, there's processes, there's all this stuff, I feel like right now, just moving the product forward, and doing sales, and/or business development. I almost kind of count that as sales, but I guess technically, it's more marketing because it's generating leads that you would sell.

Almost all the other fronts can go by the wayside for the next few months, which is hard to do, but that's how I would mentally prioritize them right now. Because if you're not building features, or getting new people using the product, everything else is substantially less important. Does it feel that way?

Matt: It does. If I look back the last few months, in the way that I started SimSaaS, is I really did the new classics soft launch on Twitter, sharing it with all my followers, and it got a good amount of interest. What I ended up doing was having this kind of open season where anybody could sign up, and I learned a lot, and then I essentially shut it back down into a private beta where now I have a handful of folks that I really care what their experiences, they're definitely my target market, and I'm trying to get them signed up, willingness to pay, that's the focus.

The lead gen part is kind of just doing its own thing right now, people are opening their email address saying, "I'm interested early access," sometimes filling out a survey. That feels really good to just be automated. I don't know if those folks are going to get bored of waiting around for me to get back to them, but I agree, for the next few months, I should just be focusing on a bottoms up acquisition of happiness of these handful of people.

If I do put my second time founder hat back on though, I do have an end-in-view, which is half by the end of third quarter of this year, which is I think a quarter, because of the company enterprise faced. By the end of September, I do want to launch self-service, and I'm not self-service now, so I do think about what do I need to do to get to that point. That is an interesting blend of products, and sales.

Rob: Yeah, for sure. I think to touch on SimSaaS, specifically, you're in a unique position where you just have incoming interest, and you're in a unique position that—fairly unique—where you don't have to do a bunch of marketing right now. Because typically, the advice that I would give right now is, you have to be focused on marketing, and product, those to be the two.

The level of inbound interest you have, and how quickly it spreads, because it is this insular SaaS community, it's like we all talk to one another, and you appear on one podcasts, and then everybody has heard of you, and then you apply it so well to so many of these companies that I do think, I mean, that's what I was specifically saying its product, because you're trying to push more features to keep the customers you have a happy, and its sales to land your inbound prospects as folks who are going to use it. But marketing for now is taking care of itself.

You obviously will hit a point where that changes, but I wouldn't be thinking out that far right now, because I think that's 6-2 months out. By the time you get there, you'll be at such a different place product-wise, and revenue-wise, that you can either decide if you want to go attack marketing, you'd do it if you want to hire it out, you'll do it because you'll have the budget. But that's something as you get closer, I think, you're going to now. I don't think you need to be preparing for that yet because it's a way out.

I even think, what month is it, it's June, and you want self-serve by September, which is three-ish, three-and-half months out. I mean, I would ask two questions about that, one, why do you want to go self-serve by then? And two, what level of planning does that take, given the fact that you had all the code, and do the design, could you hammer that out, literally in the last two weeks of September. If that still the right decision when you get there? It's like just in time decision making. It sounds a little flippant, again, if you've worked at a 60-person company, it's like, "You can't possibly make a decision that close to the wire, because you got to get product marketing on board," you don't need to do any of that. I would almost push that absolute decision off until the last moment where it's like, "Yes, now that's what I have to do. Now, I'm going to build this." But tell me if that resonates or if that sounds like, "Nope, I think that's a bad call and here's why."

Matt: This is interesting. I have used SimSaaS to forecast SimSaaS. Self-service, what is it? It's a way to get more, because I'm going to go with trials with credit cards, and if you think about self-service, it's really just a way to remove all the friction because I'd love to think it'll be zero percent friction, but it will remove me as a gatekeeper for people to get on board. Interestingly enough, do I need it by then or is that just kind of artificial? That's a great question, or am I imposing that on myself, because I think I need it.

One thing that is interesting, I'll say, is that out of the early adopters I already have, there is a fair amount of investors, or mentors, or even just experienced founders who are already referring other folks to it. Lead volume, again, getting back to marketing is not a problem, do I need to undo myself as gatekeeper? Maybe, what I should be thinking is also taking a bottoms up approach to that and saying, "I am on boarding folks manually right now." Every time I do that, I just get more efficient at it somehow, and let my own sort of irritation with having to do things manually drive me to make it ultimately self-service, but it doesn't have to be necessarily.

Rob: There are a number of products now, Superhuman is the example everybody brings up, but there aren't many products of stay invite only for a very long time. Some do it intentionally for the scarcity, but others don't. I think, as a single founder, you have a pretty good, almost excuse or a reason to. As long as you're not finding that more of these leads are waiting so long that they're degrading, and they're not converting, because they've been set in the queue for too long. I think setting in an arbitrary date for it that's three and a half months out might be premature.

If you get to the point where it's like, "No, this is just too much volume," and you need to automate, then you can do it earlier, or you could do it later. But I don't feel so strongly about having to have it done by the end of September. I was thinking about it as we're talking about how the onboarding is somewhat manual, I love the idea of trying to automate a little more each time. Also, hiring a customer success person, if it literally is just light sales, like it's inbound warm leads who need you to walk them through the product a little bit, give them a little bit of a demo, show them how to use it, get them set up, that's a customer success role, and that is not that hard to fill, and it's not that expensive either.

Could that be something that's a better option, even if it's a part-time person, you give them 10 or 20 hours a week, starting at a month from now? Does that shape how things happen because now you have someone who's on your team learning the product, and you're not in as much of a hurry now to do self-service especially if they're converting, right?

Matt: Yeah, that's interesting. I think there's an open question of how zero-touch any of the stuff can be these days. I mean, I know that there's 1% say any amount of human touch sales involvement, lifts your ACVs, lift your attention, it's just a good thing if people want to have a relationship with your company, and that would feed that. I've been there, that's the playbook I've run before. I think the other one, which is the company of one, maybe, let's say to a fault, but even more strict is, now that's all going to be automated in the product. I don't know which one's the right approach.

Rob: I was going to ask you, which one do you want to do? Because the right approach, given that you're building a company for you, and you want to grow and stuff, but that's going to come. You have an opportunity here. Does bringing in customer success person on feel like, "No. I'm not interested in it. I've already run that playbook. I really do want to try to give it a first crack at spending timing, getting on boarding up, and making it truly self-service." Is that more interesting to you? Because that certainly could be your first crack at that, and then if it isn't working out the way you want, you can always backfill it.

Matt: Yeah, I think it's probably the more, to me, it feels like the more ambitious one. I don't know that I would say it's the right one though; I do have my doubts as to whether or not that's really the right way to do it. I mean, especially when you're dealing with a financial app, and it's pretty complex. Having a human there to set you up, and to take you through that, that's a pretty well-worn path, and we know it works. Maybe that is what I do is, I push as far as I can, and then see if I basically, hit a wall where, "No, there's that 5% more, but then I can scope that down to exactly what I need."

Rob: Right, that's what I was thinking. Because in the early days of Drip, I really want everything to be self-service, and that's just a lot of apps I had; pretty much all the apps I had before that were almost all self-service, and we built a lot of onboarding, and it worked well, and we had good growth. But I definitely found the people who are willing to pay us more money—the several hundred dollars a month clients—which obviously isn't even that big. They really wanted to talk to somebody, and that was where I eventually got to a breaking point because I was doing demos, and talking with them.

As I said, I don't enjoy it, not much like you. I'm good at it, but it wasn't a thing that gave me life. We eventually did hire someone, and it was the right decision, but I had to give it a shot as the self-service first because we wanted to see if we could truly make that work. Again, it did work, it's just the larger customers benefited a lot more from having that high touch.

Matt: I think that maybe the reality. I could see self-service, it does work for so many apps, and instances where the product's a little bit more, category especially, I think that's actually something I keep coming back to, and that might be just the reality is that this is a new product, metrics is the category. But the idea that you're connecting all the state, and you're doing all these forecastings, not having a human at all to explain what this is, how it works, and when to use it, it might not be realistic, and actually might create some glue and loyalty to have that involvement, which is what I'm providing right now. I think this is a good kind of re-scoping of where I want to be by the end of September.

Rob: Yeah, and it's good to have goals. I know you're driven and trying to think out a few months because you're thinking where you want to be, and you don't want to stand still. Some folks are super goal-oriented and motivated, and then for others, I think it de-motivates them. It sounds like you want to know where the puck is going, and where you're headed, at your stage, I feel like dates might not be helpful. Unless it really is motivating to you. I should probably state that differently, for me one, when I'm that early in an app, or that early in the company's development, there are too many variables for me to possibly throw a day out of when something should happen.

Matt: There's kind of two ways to get to that date: you either change the definition of success or you move the dates, and you know you can timebox things. I'll change the definition of self-service, not to the point of cheating, but I'll change it to mean, "They can sell service, but that's not what I want them to do, maybe there's a way around that." But yeah, I think I am pretty driven from the standpoint of reverse engineering, kind of where I want to be.

I think that you're right. It's like I'm trying to connect lightning from two sides here, I mean, that's where I'm at. I think it creates a mental frame for me to just go, "Okay, it's bottoms up, bottoms up. It's the people I'm working with right now." That's why I knew last week was going to be sales and marketing heavy week. I scheduled a lot of meetings for that, and essentially, knew that I wasn't going to get a lot of deep work done. But I kept the slate clean for this week and knowing that I needed to shift gears. Then that's the other skill I want to develop is just getting myself in a mode, and being able to say no to things that are going to knock me off.

Rob: Yeah, I was going to bring that up, maybe as a last point a conversation because we're running long on time, but I was coming back to cadence, which I believe you mentioned or at least—in your Slack, I was thinking cadence, and I was going to ask, "Do you do better with a one day on one day off cadence?" Or, "Would a one week on, one week off cadence work?" It sounds like that's what you tried recently is kind of like the BD sales a week, and then a development week. Because I feel like most of us tend to bounce around, and handle whatever is the next thing that we think is most important.

But if you are able to say no, whether it's just for that one work day, like I'm going to say no to everything that is not pushing the product forward in some form or fashion, and then the next day, "I'm going to push it—I didn't say no to everything that's not pushing the sales, like revenue forward in some form or fashion," whether that's one day or one week, I think that most of us are helped by that.

I'm surprised that you did it for a whole week, or I'm impressed, I should say, that you were able to do that for a whole week because that would be hard for me to do. Do you feel like that was successful, and that's something you want to continue to do? Or was it like, "It was too long. I should probably only do three-day sprint," so to speak?

Matt: Yeah, I think it will shorten naturally to three or four days a week to focus on something, and then you've got your bonus day to catch all the stuff where somebody just says, "Look, I can't meet with you next week." I think I'd like to keep trying that. That would be a good way to kind of follow up here and see, "This is the product development week for me then I'm going on vacation." That'll naturally lend itself to maybe just checking email, and following up on sales related things, and then we'll have to see which mode I fall into when I get back, or maybe I shouldn't fall into one, I should pick one.

Rob: YYeah, that's right. You sent me a tweet from James Clear, and many people may know James Clear as an author, and blogger about kind of forming good habits, and motivation, and stuff. His tweet said, "Most people need consistency more than they need intensity," and he says, "Intensity is running a marathon, writing a book in 30 days, or a silent meditation retreat. Consistency is not missing workout for two years, writing every week, or daily silence. Intensity makes a good story; consistency makes progress." I really like that tweet, and I'm glad you sent over.

It reminds me of a quote that I've used over and over, I've written a blog post on it, there's an episode of this podcast titled this, but it's a quote from Steve Martin. He wrote it in his autobiography. The quote is, "It's easy to be great, it's hard to be consistent." He's a standup comedian, and he said, he would come to the shows, and he would watch a comedian just kill it one night, just blow the doors off, but that comedian couldn't do it every night and that was the challenge. He said, "It is easy to be good once in awhile," and that's what James Clear is talk about with intensity, it's easy to be great, but how do you show every day, how do not have the splashy tech-crunch launch or this big one time hit, where it's not a sustainable thing.

We see a lot in the startup space, we see it in pop culture, where things come and go quickly in this place of glory, that's not what we're here to build. We're here to build these longer-term, these sustainable, these 5-year, 10-year, 20-year companies, and whether we run them for 20 years or not, it doesn't matter. But is it this something that can be around for the long term? I believe that the way that happens is—with what we're talking about today—it's this consistent needle moving progress, that you show up every day, or you show up every week for years, and that's the thing that most people have the hardest time doing. I think it was helpful for me. I hope it was helpful for you to know you as a listener. Thanks so much, Matt, for agreeing to come on the show.

Matt: Thanks a lot, Rob.

Rob: Again, if you want to catch up with what Matt is doing, you can head to simsaas.co. If you have a question for the podcast, call our voice mail number at 888-880-19690, or email us at questions@startupsfortherestofus.com. We're in iTunes, and all the other places you would imagine, just search for startups. We'll have a full transcript of this episode on our website startupsfortherestofus.com. Thank you for listening. We'll see you next time.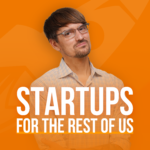 Show Notes
In this episode of Startups For The Rest Of Us, Rob and Mike have a casual conversation about what's going on with each other recently. Some of the topics they touch on include Dungeons & Dragons, personal computer setups, new ideas for MicroConf, and Bluetick/TinySeed updates.
Items mentioned in this episode:
Mike: In this episode of Startups For The Rest Of Us, Rob and I are going to be having a casual conversation about what's going on. This is Startups For The Rest Of Us episode 438.

Welcome to Startups For The Rest Of Us, the podcast that helps developers, designers and entrepreneurs be awesome at building, launching, and growing software products. Whether you've built your first product, or you're just thinking about it. I'm Mike.

Rob: And I'm Rob.

Mike: And we're here to share experiences to help you avoid the same mistakes we've made. What's going on this week Rob?

Rob: I just felt like we haven't done kind of a casual episode in a while where you and I talk about things that are going on. We often get stuck in this odd place where we might have a lot going on, but it's not necessarily stuff you can talk about or feel comfortable broadcasting to tens of thousands of people. I feel like we're in a good place, we're obviously pre-recording this episode because it's going to go live after MicroConf—I think the week after—and we're recording it the week before just because so much is going on that whole week. Since we do Growth and Starter now, I mean the week is just torched for me. When do you fly out and when do you fly back?

Mike: I fly out on Friday. I get in at like 8:00 PM or so on Friday night and then I don't leave until the following Friday. I think my flight is at 12:00 PM or 1:00 PM or something like that.

Rob: Yeah. It's a full on week for you. I go Saturday to Friday. It's only six days but still, A, six days, seven days in Vegas is too long. B, pretty much the whole time—I don't know about you—but all I'm thinking about is, what am I forgetting? What am I missing this year? Oh yeah, we need that opening slideshow for the first 10 minutes of each conference. I need to update that. There's all these little things and then stuff just really ramps up Sunday. Honest question, do you sleep very well at MicroConf typically?

Mike: I haven't slept well in 4-5 years so it's not a really fair question.

Rob: Yeah, you're the wrong person to ask. I tend to sleep well. I don't have many sleep problems in general aside from grinding my teeth which is irritating as heck for Sherry. At MicroConf I always struggle and I think it's just how much I have going on in my mind. I wake up at 5:00 AM and I got to make sure to do that one thing or to tell that to that one person who needs to be at that one place at that time. There's just a lot of details.

Xander has changed the game for us absolutely. But even then, I'm still thinking about stuff. Frequently what happens is I think of it, "Oh yeah, we need to do that one thing." Then I wake up in the morning and I text you and Xander and Xander's like, "Yeah, I already took care of that a week ago." That's actually the most often thing, but it still wakes me up in the middle of the night.

Mike: I think when I am in Vegas for MicroConf, I tend to actually sleep better I think when I'm there than when I'm at home, but that's also I think partially a result of me remembering to bring a sleep mask because otherwise, the blinds of the hotel rooms are absolutely horrendous. You flip and shut but any hotel I've ever been in, they're never very good so you have to have something else.

It feels like it gets so light so early and it just screws me because I tend to be up late and then the light comes and wakes me up in the morning. That's the biggest problem I think I have. I agree with you in like having all those little things that are hanging out, they come up and you have to remember that, "We have to do this. I have to go back and tweak that from last year's slides," or whatever. That obviously comes up just constantly.

I carry around a pen and a notebook at all times just so I can make sure to write things down as they're happening, or keep track of what has to go on with different sponsors, or different times of each conference. There's just lots of little things to keep track of and trying to keep them in your brain is just not going to happen.

Rob: Yeah and that's a good point too, because in my day-to-day workflow, I use email a ton. I use Trello. I just have a system that all goes out the window when I'm at MicroConf because I'm not checking email very much at all and I'm not looking at my Trello board. I have email to Trello basically. If you and I are talking in day-to-day or I'm at a dinner party and someone mentions a book I should read, or a something I should check out, a website, a person I should contact, whatever, I pop open Gmail, I email my own Trello board and it goes to the top of it. The next time I sit on my computer, I put it into the right queue. It's an Amazon wish list, or an Audible wish list, or I fire off an email or whatever.

I don't do that at MicroConf because I've just not checked my Trello board at all. That pen and paper approach you're talking about, it's either that or Simple Note because I have Simple Note on my phone. I just open up like a MicroConf-only to-do that I have to keep referring back to because I just find that my systems don't work when we're just running 110% for five days straight.

Mike: Yeah, I agree. That's why I kind of switched over to the pen and paper. One of the things that tends to drop down on my list is the email and text notifications, though text notifications are different than Slack notifications. I totally don't pay attention to it. You're right though, being in a different environment like that where you're not at your desktop, you don't have all the tools available to you because you've just got so many other things going on, and you're not really able to get into any sort of deep work because you don't have your desktop, or laptop, or whatever. It's just a very different operating environment.

Rob: Do you still use a desktop, Mike?

Mike: I do.

Rob: Are you going to bring that with you to MicroConf?

Mike: No, I'm not. I think the 30-inch monitor would probably be hard to get through.

Rob: For the love of god man, why do you use a desktop at home and not a laptop?

Mike: I have yet to find an actual laptop that I like and like enough to take with me, that's part of it I think. I built my desktop from hand, because I've always kind of built my own computers even back when I was in college. I like the hardware that went with it but at the same time, because I built this 5-6 years ago, actually no, it's more than that because I just recently reformatted everything, but I didn't replace any of the hardware. I'm trying to remember, I think I found a software that was installed like 2010-2011. Most of the hardware is that old. I think it's a hex core machine. It was a top of the line Core i7 at the time. I've got 64 gigs of RAM in it and SSD drives. The thing is it's still a beastly machine all things considered.

Rob: Given that it's 10 years old or 9 years old I guess, that's a trip. I guess my question is and it's going to die eventually. It'll either fail or it'll just be too slow to run stuff. When that happens, are you going to buy or build another desktop or you just kind of pony up for top of the line, because you're in Windows right? It's top of the line Dell, or HP, or whoever's making Lenovo these days.

Mike: Yeah. For a while, I've been using a MacBook Pro and just ran VMware on top of it.

Rob: Dual booting or VMware. Are you going to just buy a high-end MacBook?

Mike: I don't think so. I have not heard anybody have great things to say about the newer Macs. Everybody I see talking about them kind of hates them. They're like, "I wish I could go back to the 2013 model." Funny enough, I actually have a 2013 MacBook Pro. I use that when I travel, but I go back and forth on this. I think the biggest thing for me is, in order to be productive, I feel like I have to have more screen real estate available to me. I run three monitors at all times. One of them is a 30-inch and a pair of 20-inch monitors. That really works well for me. Going to a laptop kind of sucks. I looked at like the Surface Books…

Rob: You can do that because I run two monitors, two 24-inch or whatever off of my laptop. My laptop is one monitor and it's retina so it's amazing, and then I have the two 24s, so I essentially have three. How is that different than what you're doing?

Mike: It's not, except that on the one laptop that I was looking at was the Microsoft Surface Book and it doesn't have the ability to do three monitors at 60 hertz because of the bandwidth limitations or something like that for 4K monitors. They're so close, they really are.

Rob: That's the limitation. I wonder if there isn't a laptop out there—you don't need to drive three monitors, you just need to drive two because the laptop itself if it's high-res, you can use that in the center. I have an elevated thing. My laptop is up at eye level, and then I have a remote Bluetooth keyboard and mouse that I sit on my lap, basically on a panel, that's the center monitor and then I have two on the other side. I just need to drive two. A, will that situation work for you and B, can you find a windows laptop that can drive two 4K monitors?

Mike: I haven't tried doing that yet. Would it work for me or could I make it work for me? I probably could, but your comment about, "Oh, eventually my machine is not going to be able to do it." My machine's lasted long enough. Since that time, processors haven't gone to six or seven gigahertz. I don't think it's an issue of that so much as just being able to have the laptop itself. I don't have a justifiable reason to just go drop $3000-$4000 on a new laptop.

Rob: I agree and I don't think you should do that now. I was just wondering when your desktop fails because it will. Something's going to happen or it's going to get too slow in the next five years. It's not going to last 15 years. I was just wondering what you were going to do at that point, but maybe you'll evaluate it when you get there.

I guess the thing of just working on a laptop all the time is then when you're traveling, you're not in this weird environment where you don't have your stuff and it's not the way it is. I have a 13-inch MacBook Pro and it is the new one with the touch bar. I don't love the touch bar but I've gotten used to it. When I'm at home, I have extra screen real estate it's amazing. When I'm on the road, I don't but you can flip back and forth between the windows and I have the exact same shortcuts, icons everywhere, the same files, everything. It's the same hard drive.

To me, traveling isn't this big issue. I hate switching computers I guess is what I'm saying. I figure that's why most people have moved to laptop so they can be mobile and go to a coffee shop or do something and it's not this step down, aside from screen real estate, it's not a step down in productivity. That's all I was wondering for you.

Mike: That's something I look at. My preference I think would be able to have a laptop that can do everything that I want and needed to do and that I just have a docking station. Just plug it in and everything's the same. I can go on the road, or go to a coffee shop, or something like that, but I don't work well or at least I haven't historically worked very well in coffee shops or remote locations. It's partly because I have back problems.

For me to sit at a coffee shop or in some weird chair that doesn't do a good job of distributing my weight, I have kind of a hard time just sitting there and trying to be productive because I'm just sitting there in pain more than anything else. Maybe that's part of why it doesn't matter nearly as much to me as it probably would to somebody else. But I do want to at some point be able to switch and just say I just grab the thing and go, and that's my entire environment, and nothing's changed, I don't have to worry about any of the stuff that you talked about where syncing things back and forth.

Most of the time for the current setup I have like, I have a MacBook Pro but then I have a windows VM that's running on it. I reinstall all the software there. It's a very similar environment. It's not exactly the same, but anything that needs to be there, I just keep it in Dropbox, or Google docs, or something like that. It's not that big a deal and Chrome keeps all my bookmarks in the same places. It's not nearly as painful as it probably was 10-15 years ago.

Rob: That's what I was going to say. With Dropbox and being able to sign in to Chrome and have your browser. You're in your browser a lot of the time anywhere unless you're writing code so it is nice. We were talking about MicroConf and we veered into that. I'm pretty stoked man. You're running a little mini campaign fifth edition D&D on Saturday.

Mike: I am. I'm looking forward to that. I've got a bunch of stuff that's already kind of laid out. I have just a couple of things I got to send you guys. I have to do that in the next day or so. It should be good. I almost wish I could talk a little bit more about it because I think it's going to be interesting. I've actually run it twice so far. It's not like everything is completely new. There are certain places where I know that there's a few issues to iron out, but I think I've got them all straightened out. I took all of your characters and I gave them to other people and said, I want you to play these characters and I wanted to see how things kind of shook out. I'm hoping it's well prepared.

Rob: That's cool. If you've done it multiple times, to me it's like a conference talk. The second, third, and fourth time I do a talk, it just gets better and better until to the point where I get bored of it, and it starts getting worse. I think you're still on the upswing with this campaign.

Mike: Yeah. We'll see. I mean it's just a simple one shot. I expect it to take maybe three—like both times I ran it before, it's taken four hours. I got to come and tighten that in somehow.

Rob: A little bit, yeah.

Mike: I have an idea of how to do that, I'm not sure you guys will like it though.

Rob: To kill it, do a TPK.

Mike: No. Well, I could do that. The very first room you walk into, "Hey, nobody dies. Let's go get a beer." I was thinking something along the lines of like a timer or something like that would be like, "Hey, this is kind of timed here, you've got to go a little bit quicker than you normally would." I don't know.

Rob: There's a nuclear bomb waiting to go off and goes off of you if you don't get this done. Is this campaign something you came up with or is it like a module?

Mike: It's a module. Somebody ported it from fourth edition to fifth, and then I ported it from that platform because it was made for Fantasy Grounds which allows you to play D&D online. You get tokens and stuff to drag around and stuff, but the module itself because it was ported from fourth edition to fifth edition, it's got errors in it. That's why I wanted to play it a couple times in advance because the very first time I run it I was like, "This is a problem. That's a problem. This is wrong like flat out." They're referring to things that just simply don't exist and the authors never went back and fixed any of it. It's like, "Well, what's my interpretation of what it should be or how it's supposed to be?"

Rob: It's going to exciting and for folks who don't know, it's fifth edition Dungeons and Dragons that we're talking about which is the current edition of that. You and I have never gamed together before, so this would be kind of cool. Frankly, I got out of D&D until 4-5 years ago when my oldest son got old enough to start playing, then I had the impetus to get into it again. Did you also take a bunch of time off from it and recently get back into it?

Mike: When I graduated from high school and went to college, I think I played once once or twice. I played once in college that I remember and I might have played over the summer the year after I went to college or something like that with some friends back home. But like you, I took a bunch of time off and I started again. When they first published fifth edition, I bought the books as they came out. When those were published I think back in 2014, this was about five years ago, that's when I got back into it and started rereading stuff.

I basically skipped from the second edition all the way to the fifth and know very little about the third and fourth editions other than what I've read about what the differences are between those and the fifth edition. Just because some people I play with have played the version three and I didn't know much about it. I was trying to educate them about what the differences were, but most of the people I play with now, they've either played second edition or they're kind of new.

Rob: I did the same thing. I played basic back in the early 80s and then played [inaudible 00:15:39]. When the first edition AD&D came out, we played that. I don't think I ever played second edition, never played third or fourth. When I got back into it, let's say 4-5 years ago, I Googled, "Coming back into D&D. I'm going to teach my kid. Should we play first edition because that's what I'm most familiar with or is fifth edition good?" There were some really cool threads talking about the pros and cons of it.

In the end, people are like, "Fifth edition is a better," not better, that was not the word they used, but it's a faster rule set. The game moves quicker. It's easier to understand for someone who's never played it and there's tons of new stuff being put out for. You can do either one, but consider checking out fifth edition. It's nice that the rules are available for free. There's a PDF that Wizards of the Coast lets you down. I downloaded it and I was blown away by the simplicity and how they've gotten rid of all of descending armor class, and all these tables to hit, and saving throws and stuff and it's just come down to difficulty checks with advantage and disadvantages. It's just really elegant to me—elegant simplifications of things.

I know folks who are used to the old stuff, adapting something new is like changing programming languages from SEED to Ruby or something, seed.net where it's like, "Oh my gosh, this is such a different paradigm." Even if it might be more elegant or whatever, it doesn't feel that way because it's different. When I was 10, 12, or 14, I just had hours and hours to pour into it, invented our own stuff, and read every book, but I just don't have that time now. It's like, "Look, I have two hours a week maybe three hours to hammer something out. What's fast and what's fun to play?"

Mike: Now you can go online and there's like random dungeon generators, and random character generators, and all the stuff, they're fantastic tools that streamline things. I remember I used to spend an hour or two creating a character and now you can just go and use one of these tools, and you can have a character done in 10-15 minutes tops. That's just fantastic.

Rob: Yeah.

Mike: I agree. I love the fifth edition rule set overall the other ones over the basic edition, the AD&D first edition, and second edition just because I think the biggest thing that I think it has going for it is that your character will get more powerful as they level up, as opposed to depending so much on items and things like that in order to make you more powerful. That's the thing I think I disliked the most about some of the previous editions, because you could just make somebody completely overpowered at a super low level just by giving them a bunch of magic items. Whereas with this one, you're competitive every step of the way with no magic item which is kind of awesome.

Rob: Right, it makes sense. I know we can talk about D&D. This could be a casual D&D conversation with just Rob and Mike, or tabletop gaming. Folks who don't play D&D might have already tuned out. Those two listeners are gone. I have a question for you. Have you ever been to a conference where the opening 10 minutes, where the host gets on stage and talks about things, sets the stage so to speak, for what's going to happen during the conference. What's the best one of those you've ever seen? Have you seen any that have blown you away, I think. Obviously, the reason I'm asking you is, we have adapted ours over the years especially last year changed, the whole slide deck changed, the format changed, and stuff. I'm just trying to think about the best way to keep improving that.

Mike: I don't know about best. I would say the most interesting one I ever saw—and I wasn't there personally for this—I'm think this is a little bit of secondhand information. I was there the year after and I think that as a result of that previous year, things have changed in terms of policies of the company. It was at a Altiris conference back in, I want to say 2007-2009 timeframe, or something like that maybe it was even slightly before that, but the founder of the company came in through the back, and went through the aisles, and up on the stage riding a motorcycle.

Rob: Okay. Let's talk to Xander, and on Monday, I want you to do that.

Mike: Sure. I do have my motorcycle. I could do that theoretically.

Rob: Fantastic.

Mike: I think we may need to update the insurance, and waivers, and various other things.

Rob: And all the things, yeah, and rent a motorcycle, and get the drop to let us drive it through the hall. Alright, so that's not helpful. That was completely unhelpful.

Mike: That's my job here I think, to be completely unhelpful.

Rob: Exactly. Doing it 438 episodes since 2010—being unhelpful.

Mike: Yeah. I don't know what the most interesting thing is. I mean I've been to conferences where the founder of whatever the business is, will come out and then give a really good opening talk or presentation, and it talks about the future, but it's not like a 5 or 10 minute intro. It's usually the keynote speech or something like that.

Rob: It's a keynote, right. It's an actual talk. Obviously, at MicroConf, for folks who haven't been, you and I get up and we have between 10-15 minutes right at the start of the conference where we welcome everybody, we talk about what MicroConf is, we go through a breakdown of attendees, and stages they're at, and that kind of stuff. It sets the stage for where we're headed. Because it would be weird if everyone shows up at 10:00 AM on Monday and you and I get up and we're just like, "Ladies and gentlemen, Jason Cohen, Chris Savage," or whoever our speaker is and they get up on stage, because it's not a program, it's just a disjointed speaker after speaker. There's no context for all of it. That's why we've always done the welcome of like, "Welcome." I don't know. I'm just trying to think of something that's not a keynote per se. We could do whatever we want. We can't do it this year because the schedule is already set but next year, you and I could…

Mike: Are you looking for something different like to change it up in terms of saying how can we do this differently, or just looking for ideas of what other things, or are you just looking for validation of, "Is this the best thing for us to do or not?"

Rob: I think we should do it. I don't think that's part of the conversation of us not getting up there. It could be super weird if we weren't there to welcome the people. Someone has to be there. I think we should do something. I think what we did last year was better than what we have done in prior years. I just am looking, is there anything else we can add to that to make it even better. That's what I'm thinking about.

I think the best one I've seen was at SaaStr. Jason Lemkin got up and talked for maybe 15 minutes. It wasn't a keynote, it was kind of like the state of SaaStr. He talked about the conference, and he talked about their community, and he talked about their fund, and it really was just an overview. It's like when you think about writing a 10-page paper. You start high level, and then you dig in deep, and then at the end you come back to high level to conclude, and that's how I think we structure MicroConf.

We have that introduction that really is this high level context setting, and then at the end, we should wrap it up with context and stuff, and we even have to structure the talks that way. We don't tend to put a super tactical talk as the first talk on Monday because the vibe is off if you do that. That's it. I think I might try to think back to what SaaStr's opening was like and see if there's any elements of that that could apply to us. We are similar to that opening and that we do set context, but I think there's just ways to do it better.

Mike: What we do is we set context for the attendees at the conference. An idea that comes to mind—and obviously, there's zero time to do that for this year—this is actually something that I have had an idea of the within the past couple of years like, "Hey, it would be cool if somebody kind of headed this up." Not that I really had the time to do it, but it's something that either we could potentially put together because of the audience and community.

But as you said, kind of give the state of self-funded entrepreneurs, or the state of SaaS applications, or the state of software in general for extremely small software companies like ours. Give a 10-15 minute overview of, "Hey, this is some of the major changes that have kind of come out over the past year. This is how things are progressing. These are things that are going on in the industry that people should kind of either be on the lookout for or be careful of. These are some opportunities that you guys might want to think about." As opposed to what we do right now which is welcome them to the conference which I do think we still need to do that. But I also think that it would be nice if there was this extra piece there that was kind of an opening that did set the stage for other stuff. I think what that would actually probably take is doing interviews with founders, or calls, or surveys, and things along those lines to help gather information from the community to be able to compile that and show it to them.

I did a talk in MicroConf Europe in 2016 that I basically did that. I asked people for information and say, "Hey, could you submit this?" I'm basically writing a talk about it. I included a bunch of that information, but it's not something I could potentially do like every single year so I just didn't keep it up. I think something along those lines could be helpful and useful for the audience.

Rob: Do you know what the name of my talk is on Monday afternoon? You have not looked have you?

Mike: You know, I don't even know the names of all the speakers.

Rob: I know. Well, we do keep a firewall between speakers and sponsors. Literally, we were talking last week I guess and I said, "Yeah, I don't know." I know some of the sponsors because there's a lot of them returning, but I tend to wait until a day or two before to look through all the sponsors. Because this is our editorial firewall. Advertising versus editorial, we don't link those two up. I don't want that to influence decisions.

Mike: Right.

Rob: But the name of my talk is, The State of Bootstrapping in 2019. It's not exactly what you are talking about, but I am trying to give that overview and talk about trends, and what's happened over the past 10 years. I mean, you saw my Europe talk from eight months ago, or six months ago. It's an expansion of that.

Mike: That would be cool. I mean obviously, you don't want to do a one hour talk at the very beginning like that.

Rob: Exactly.

Mike: I don't know how you would condense your talk into 10-15 minutes. That's the other thing I think I would struggle with is how to gather enough data that is meaningful and useful to the audience, and present it in a short enough timeframe that isn't distracting, or it doesn't create a whole host of other questions.

Rob: Right. We have all these questions and then it's like, "Alright and now our first speaker." And people are like, "No wait, I want to hear more. That was in the middle of it. I'm so confused." What's up with Bluetick?

Mike: Oh, let's see here.

Rob: Oh, that? What's Bluetick?

Mike: What's that? Could you spell that? I need to Google it real quick while we're on a call.

Rob: What's the news on that? I'm sure people want to hear it. Have you been working on it? Are you too bogged down with MicroConf stuff?

Mike: I've been so bogged down with MicroConf stuff and all sorts of other things going on. I think we talked about it a little bit in the last episode or the one before that. Just the timing of MicroConf and lots of other things that are going on has been so incredibly bad that I have not had time to look at it. Last week I had to sit down for a day or two and look at renewing my health insurance, because I think most people renew their health insurance at the beginning of the year and mine's up for renewal on April 1st. I and had to call them and I'm just like, "Look, this is really bad timing." They're like, "We need to have this paperwork in by the 1st. Otherwise, it's going to renew at the current rates." I'm like, "Dear god." It's the worst timing.

Rob: I don't renew my health insurance. What does that even mean? You have to reapply and fill out paperwork? I've never done that.

Mike: They change the plans every year. I don't know whether this happens for everybody. They change the insurance plans that are available and the rates for all of them change as well. Sometime they will move things around. It'll change the prescription coverage, or they'll change what is covered under a particular plan, or they'll change copays or which hospitals they cover. It's just like, "Dear god, this sucks." I have to renew by April 1st or basically, I just don't have coverage.

It will automatically renew but because of the timeframe, I have to look at it now and figure out whether what I'm going to be doing now is the right thing or not. I was like, "Well, what about an HSA account or something like that?" They said, "Well, in order for you to do an HSA account, we have to give you entirely new plans because these are not HSA certified." I'm like, "Oh my god." Then there's like a health savings account which is not…

Rob: Wait, that's not HSA. You're FSA, flexible spending account.

Mike: I think that's it. Yeah.

Rob: Yeah.

Mike: Yeah. All these terms that are very close to one another that I'm not familiar with because I'm not in that industry. I'm just like, "I'm so confused. Why do I have to learn this right now and have 10 minutes to do it?" Like I said, it's just bad timing and lots of major things all in a very compressed timeframe and it sucks.

Rob: You've been doing health insurance, taxes, prepping for MicroConf, right?

Mike: Yeah.

Rob: And so Bluetick is just kind of 'blue ticking' along?

Mike: Yeah, basically. I mean aside from the things that I talked about the last couple weeks. The webcast I'm going to be doing. That's scheduled in late April. I've been doing little things here and there trying to move things along. I've also been doing research on the backend framework that runs Bluetick. Maybe this is a good time to talk about that, or maybe we should talk about it in the future episodes. I talked to Andrew Culver briefly about it because he is the founder Bullet Train which is essentially a framework that you can use as a starting point for your app whatever it happens to be. He takes care of all of the fundamental things like sign in, password reset, Stripe integration, and all these things. Basically, you start plugging the logic of your application.

When I was first building Bluetick and started out, I couldn't really find anything like that, but I did find an open source project where they said, "Hey, here's the MIT license for this," or whatever, "and you can use this stuff." It looked like it was pretty decent it's just it didn't do everything that I needed to do, and then you're seeing some of the same library. I based a lot of stuff in on it, imported some of the code, but then there's obviously a divergence there. They did their own thing and I did mine.

I went back and looked at it and it's much farther along than it was at the time, and more advanced in certain cases which would actually make it easier for me to use that and plug in more functionality, but the database tables don't line up. I'd have to port things over and deal with that stuff. I'm just like, "Is it worth it?" I've done a little bit of exploration there, but by porting it over would give me all the core functions or the features of just like a SaaS application would be taken cared of for me, and I wouldn't have to worry about them. I just don't know if I have a good sense of how long it would take to do that or whether it's worth it. It maybe something I just do it over time and not necessarily worry too much about it.

Rob: I think the question I asked is like, to me, your number one goal right now is more paying customers. It's ensure problem-solution fit, ensure product-market fit, and more paying customers, and this doesn't do that. I know that it makes longer term, it's a good call. If you run this app for 10 years, 20 years, then yeah, it's good to be on a framework assuming that they maintain it. But I think that's pushing off the number one priority which is get more people in your funnel, close more deals, get more revenue because that's really the point you're at. Just my take.

Mike: I totally agree with that. That's why I haven't tried to bite the bullet and actually do it. There are certain issues that the app has in terms of team accounts and things like that. I'm just like, I don't want to go down the path of some of those things right now until I have more customers and more revenue because it's just not—I don't want to say it's not important—it's not the top priority.

Rob: Yeah.

Mike: At some point, I'll do it, but I have a hard time doing it now.

Rob: I would agree. There's always a lot of distractions like that. I think we talked about last time where customers give you more things or even you have more great ideas and you can never implement. You, as part of being a founder and making the right choice, is picking the ones that are going to have the most impact for you. It's like, "What are you trying to impact now?" To me, it's your top line, or bottom line, or however you want to phrase that.

Mike: Yeah.

Rob: Cool. I guess in the interest of time, we'll wrap up here in the next couple of minutes. There's some new stuff at TinySeed but it's in that weird phase where we have all these applicants and I'm interviewing a lot of them. I'm having fun doing it. It's super busy and then like you, trying to get taxes done, prepping for MicroConf. My talk is not done and I fly out basically in 48 hours. I know. The dirty little secret of you do enough talks, and you find that you're closer and closer to your deadline.

I remember Dharmesh Shah at BOS years ago; it was probably a decade ago now. We were talking and we're both doing a talk that year I believe. I might've been doing like a lightning talking and he was doing a full one. Anyways, he said, "Yeah, I'll start my talk at 11:00 tonight," and he did it the next day. I was like, "What? I've been prepping for weeks." I was obviously much earlier in my conference speaking than he was. He said, "Yeah." He typically sits until three in the morning and just writes his talk all at once the night before and that that's kind of his best way to work.

That's not mine because I don't like staying up that late, but I do find that the pressure of having to get it done often forces me to really focus and ship good material. I can burn dozens of hours over the course of weeks if I have all this time to write the talk. Now the practice of it I think is another thing. I think having more time to practice does improve the talks. Off to figure out some good times to do that.

Mike: That's something I kind of struggle with too is, getting the talk done early enough to be able to also do a lot of practice. I don't know about you, I have little hacks and stuff that I put in a bunch of my slides where if I'm going through it—and I have a couple bullet points—if there is a bullet point that has a period at the end of it, then I know that hitting the button again goes to the next slide and things like that. Most people wouldn't catch those types of things, but there's little things that I use as visual indicators for myself to know what's coming next, or to pay attention to a certain thing, or make a certain point.

Rob: Yeah, that makes sense. I guess the last thing for me is with TinySeed. As with any startup in the early days—here's the difference actually is, nowadays, if I were to start a new company that's going to build a software product, I would go to Stripe Atlas and I would form an LLC or a C-Corp through their one click thing and it creates a bank account that does all these stuff. It's a solved problem now. I know that you're then going to need some other paperwork as you hire employees and stuff. There's gusto and there's benefits. There are ways that have simplified it.

It's not there yet with starting an accelerator and essentially an investment fund. The nature starting those is not as refined. You go straight to law firm, and you're forming multiple LLCs that reference one another, and there's just a lot of complexity there. Luckily, Einar, my cofounder with TinySeed, has taken care of most of that. But there have just been a few points where I've been involved in conversations as we're trying to get term sheets nailed down and stuff. I had one simple question about changing one word to make things clearer and it wound up being this 10 email back and forth that got more and more complicated.

I don't know if I wasn't explaining myself well, but it was one of those moments where I finally said, "I give up. It's just going to have to be complicated on the dock because to change it from pre-money to post-money would require a huge paragraph, and all these exceptions, and this huge bulleted list in what is otherwise a 10-word sentence right now." If we do pre-money, then it's 10-word sentence. If we do post-money, I think based on what he was telling me, I couldn't actually understand, it just [inaudible 00:36:04] out of control. That's the kind of stuff that is so frustrating to me as someone who is trying to get things done.

I was trying to send things to people three days ago and then it winds up being this back and forth back. We were going to jump on the phone, I know it would have helped, it would've been the same conversation that happened via email. I think the perpetual frustration of being a founder is, you always have these things that are just outside of your control or maybe your expertise. They get complicated and they become time sucks beyond what they should I think. I'm learning when to just throw my head up and say, "I'm going to give up on this one. I'm not going to fight this anymore. I'm not going to waste anymore time." I think as a younger entrepreneur, I wasted a lot of time fighting against things like this rather than eventually just saying, "Look, it doesn't really matter. Just do it the way it is."

Mike: You raged against a machine when you were younger?

Rob: Indeed I did, over and over.

Mike: I think that that type of problem happens in general when you start a business. There's going to be certain things that are out of your control and it sucks because you want to move fast and you want to get them done. At the same time, I think that one of the issues that you're running into is that, when it comes to legal terminology, there's hundreds of years of history of legal things that have happened, and there is precedence that has been set. When you say one word versus another word, it can drastically change how that is interpreted in the eyes of the courts. It sucks to have to deal with that stuff.

I don't want to say it's exactly like programming because with writing code, you have to be very explicit about what you wanted to do, and then what the exceptions are. But with legal terminology, there's always—I don't want to say ambiguity—but there's different ways to interpret the exact same words. It kind of sucks sometimes.

Rob: Yeah. It is what it is. I know that people out there are probably not in their head. It's like taxes, legal stuff, there are others. I don't know, plumbing code in your SaaS app. It's things that don't move your business forward.

Mike: You said plumbing code and I thought the actual plumbing pipes.

Rob: That too.

Mike: [inaudible 00:38:09].

Rob: It's stuff that doesn't move your business forward.

Mike: Right.

Rob: That's all I have to say. We should probably wrap it up for the day huh?

Mike: Yeah, I think so.

Rob: Most of our episodes are not this casual. We answer a lot of listener questions as well as dive into detailed and interesting startup topics. If you have a question for us call our voicemail number at 888-801-9690 or you can email us at questions@startupsfortherestofus.com. Our theme music is an excerpt from We're Outta Control by MoOt used under Creative Commons. Subscribe to us in iTunes by searching for Startups.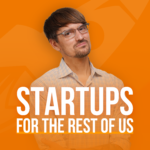 Show Notes
In this episode of Startups For The Rest Of Us, Rob and Mike answer a number of listener questions on topics including the impact of GDPR, pruning e-mail lists, TinySeed and more.
Items mentioned in this epiosode:
Rob: In this episode of Startups For The Rest Of Us, Mike and I talk about the impact of GDPR on mailing lists, keyword stuffing, shady competition, and more listener questions. This is Startups For The Rest Of Us Episode 422.

Welcome to Startups For The Rest Of Us, the podcast that helps developers, designers, and entrepreneurs be awesome at building, launching, and growing software products, whether you've built your first product or you're just thinking about it. I'm Rob.

Mike: And I'm Mike.

Rob: And we're to share our experiences to help you avoid the same mistakes we've made. How did you like my announcer voice today?

Mike: It was great. It was very…

Rob: I was working on it.

Mike: Are you taking voice acting classes so you can announce movies and stuff?

Rob: A voice-over guy? I could be more annoying with it. I was trying not to sound like a radio DJ. What's the word this week, man? What are you doing?

Mike: It occurred to me that last week you were giving me crap for forgetting the intro. I will remind you of the time in MicroConf Europe, we were on stage, you completely spaced on the intro.

Rob: I did, actually, and I can't remember anything. That's right.

Mike: It's not just me. We're both getting old.

Rob: Indeed.

Mike: Or not just you.

Rob: A couple of weeks back in episode 420 when Einar and I recorded it, we got on the mic, we recorded it, and after I hit stop he said, "Do you guys do one of these every week?" It's super funny. I said, "Yeah, but it's easier blah-blah-blah," and I couldn't tell if he was just saying, "What a slog this was." It was just a funny question and I was like, "Well yeah, we do it every week. For the last four hundred 420 weeks we have done one every week." It was just a realization. I don't know. I think it may have taken a lot of energy or a lot of thought for him to kind of be there, to be on a podcast, for not used to doing it all the time, it can feel exhausting. Remember the first 20 or 30 of these? How hard they were? I would go take a nap after we record it because I was so stressed and so anxious and nervous and not knowing what to say.

Mike: For the four listeners that we had at the time.

Rob: Yup and then eventually that all goes away. That leaning into hard things and then doing things that scare you and getting better at them.

Mike: Yeah. I don't know. I don't really have a problem with just getting on and talking at this point. I'm not self-conscious about it but I also don't think that there's 300 or 3000 people staring at me while I talk.

Rob: Right. It's definitely different than being up on stage. How about you? What's going on this week?

Mike: Well, I got into a couple of extremely angry emails from people who are unsubscribing from a couple of my newsletters. I've gotten two separate 'F off' emails this week, so I think I'm doing something right.

Rob: Why do you think that is?

Mike: Well, one person I think—

Rob: You probably…

Mike: I think I have explanations for both of them. One of them, he said he unsubscribed three times. I looked and there was only one unsubscribe there. Either it just wasn't working or he wasn't actually unsubscribing but he thought he was. The way it's set up is it takes you over to the unsubscribe page so you can manage your subscriptions but just clicking the link isn't like a one-click unsubscribe. My suspicion is he didn't actually do it right.

Rob: And there's a big red button on that page that says, "It says you have not been unsubscribed," and there's a big red button that says, "Unsubscribe from all," and you have to click that. Just so you know, there is a setting in Drip, you don't need to do it but you could flip it so that the moment they click that one link in their email, it unsubscribes them from everything. We'd had people who want to do both ways which is why there is a setting. And I say we, I don't work there anymore. But when we built it, I really tough time with that, dude. I still say 'we' all the time about Drip and it's like, "How is it technically 'we' anymore if I'm not there?"

Mike: Usually, the way that I talk about it is, if it's something that I want to "claim" responsibility for but somebody else is going to do it, it's 'we' as in 'those people. I totally understand that but I don't know what the whole deal was there. And then the other one I'm still tracking it down. It looks like I got bad data in terms of the name and apparently he was extremely upset that I said the wrong name in the email. But the way I got it was that, so call them a completely different name.

Rob: Yeah, that's weird. I mean, that's the thing. You can't please everybody and you get one or two of these out of thousands. Some people are just jerks or idiots or had a bad day. There's a lot of bunch of different explanations for it.

Mike: Yeah, I'm not worried about it.

Rob: You bring up more to laugh about it than anything.

Mike: Yup.

Rob: You must be doing something right. We have some new iTunes reviews. We've got one in October from Will and he said, "Both inspirational and actionable. Most entrepreneurial podcast fall either in the inspirational bucket or the actionable bucket, but rarely is a podcast both. Startups For The Rest Of Us is an exception to this." We've got another review from Greech Jay. Man, his mom must've not liked him, Greech Jay? "Top notch," it says, "Wow. Clearly brilliant and useful info. Huge value." You think Greech Jay is just an online handle? Or do you think I'm mispronouncing it and it's Greech or something like that?

Mike: No idea.

Rob: No idea, don't care, huh? But thanks for the amazing reviews.

Mike: I didn't say that I didn't care. I just have no idea. I don't have it in front of me. I can't see how it's spelt.

Rob: Are you eating something while we are recording?

Mike: No.

Rob: Yes, you totally are. This is great. Ladies and gentlemen, Startups For The Rest—

Mike: …noon, so what do you want me to do?

Rob: That's true, you're starving. So, thanks for the iTunes reviews. If you have not left us a five-star review, I promise I will not make fun of your name and I will not say that Mike doesn't care about you because I know that he cares about each and every listener. It would be great if you could log into the clunky iTunes interface, click the five star and leave us a sentence about, "Hey, these guys say things every week. Say something factual." Even if you don't like us, put five stars and be like, "Yeah, these guys really show every week." That's a thing, right? Five-star worthy.

Mike: I think the best five-star worthy, like you're just showing up every single week for eight years. We're going up on nine at this point, so that's a lot of time, that's dedication.

Rob: Yeah, stupidity.

Mike: And sandwiches.

Rob: There you go. We're going to answer listener questions today. Our mailbag is full once again, which is nice. As usual, the voicemails went to the top of the stack. We're going to start with a voice mail at the impact of GDPR on the value of mailing lists.

Paul: Hello, Mike. Hello, Rob. My name is Paul from Melbourne, Australia. Thanks for taking my question. You both espouse the value of developing and curating mailing lists. But I recently read an article from LeadPages, stating that, and I quote, "A required checkbox does not allow for freely given consent under the GDPR law. Therefore, it should be optional for a subscriber to consent to receiving marketing emails from you in order to receive a lead magnet, freebie, pay product, et cetera." What do you think this means for the building of mailing lists going forward? And does this affect your view of the value of mailing lists in relation to the likely increase and effort required to develop enough traffic to make up for the loss of email signups due to this optionality? Thanks again and have a great day.

Rob: Thanks for the question, Paul. I appreciate that. I think you might be misunderstanding something. I just want to clarify that, "A required checkbox does not allow for freely given consent under the GDPR law." That's the quote you have and what that means is, if you force them to have the checkbox checked in order to proceed, you have not given them optionality. What that means is it needs to be an option when they submit your email for them. They put in their email, maybe their first name. But there is a checkbox there, I believe it has to be unchecked by default. That's my understanding, not a lawyer, not a GDPR expert, but I believe it has to be unchecked by default, and you can't force them to check it to submit the form. Does that makes sense? They should be able to submit that form. It doesn't make any sense to me, but that's how my understanding of the law is. If they check it and they submit it, then they have consented and now you can email them. If they don't check it and submit it, then you need to figure out what to do with that customer because they have not consented to hear from you.

What they built in Drip—hey I just said 'they' finally—they're kind of building it as I was leaving but I think they did a really elegant implementation and if that check, you can just add a GDPR checkbox. It's a strongly-typed item in Drip's settings and when you add it, if someone submits without that checkbox being checked, then they have a property on the subscriber that says, "GDPR permission given or something," and that is either set to true, false, or unknown, and unknown is if they were added through other means, through an API or an import or maybe they were added before you enabled it or whatever.

But again, if they do check it and submit it, then it's true and if they don't, then it's false. You as a Drip customer could just have a workflow or rule that says, "Anyone who's added with it false, unsubscribe them from all, delete them, do something to get them out of your system." Or you could keep them in your system, in the Drip account—I'm not sure why you would do that—and just make sure that when you send out an email to everybody that you exclude those subscribers from the segment.

Those are nuts and bolts that I'll cover before. This question is not about that. It's more about how do we think this is going to impact it but I kind of wanted to clarify that. I'm using Drip as an example because I know intimately the implementation. I think it's a good one. I'm pretty sure MailChimp and ActiveCampaign and Infusionsoft have all done similar kind of related implementations.

Now, over to you, he actually had a question. What do you think this means for building of mailing list going forward?

Mike: I don't think that it changes a whole lot in terms of building a mailing list but I do think it probably has an impact on what you do with it once you have those email addresses because you're going to have to make a decision about whether or not you're going to send them email or not. If they're submitting it and they haven't provided consent or anything like that, do you still email them anyway?

Rob: Isn't it illegal if they're in the EU? I mean, you're breaking EU law if you do that, right?

Mike: Yeah, you are, or at least I believe that you are. The question is, do you care? I'm not saying that you should or should not, I'm not a lawyer here, you've got to make your own decisions here but at the same time, if they're submitting that, what's the instance your company want to take on this? Do you want to be hardline? You […] comfortably comply with GDPR and were going to take that extremely seriously and we won't email you unless you click the check box? If you do that, it's like organ donor cards. Whatever the default is, that's what most people are going to tend to.

Me, I probably wouldn't check it because I'll be like, "Okay, it doesn't apply to me. I'm not in the EU so I don't have to click this checkbox and it doesn't matter. I'll just click and submit." But does that mean that you shouldn't send an email to me? And the answer would be, "No, because I live in the US. It's not applicable." But you as a marketer have to decide where does this person come in from? Can you figure that out technologically? And even if you can, where do they receive their email? Where are they actually based? Are they using a VPN? You don't know any of that stuff.

I feel there's still going to be some things that come down the line where some of these things are going to change a little bit, maybe GDPR is going to be modified to say that, "If you don't get consent upfront, you can turn around and send them an email to ask for it," and if you don't get it then, okay fine. But that's not really any different than double opt-in at that point.

I feel that with any laws that are written, inevitably they are never written by people who are technical enough to understand what they're trying to implement. That kind of stuff is going to happen. Because this was the first pass of GDPR, expect there's going to be many changes. I would hope that that's one of them but I don't know. Ultimately, it blows down to what is your risk tolerance moving forward with your company and how likely do you think you are to be brought to court for over something like that?

Rob: Yup, that's it. There is a setting in many of the ESPs, and Drip is one as well, where you can show this checkbox but then there's a setting, this is where I feel again, Drip point the extra mile. There's a checkbox that you can check in your Drip console to only show the GDPR checkbox on your forms if client's browser registers to the EU, meaning, it's doing IP lookups, I'm assuming that's what it's doing and geolocating them.

You and I know as technologists that, that's not 100% foolproof. Just like you said, maybe they're on a trip, maybe they're on a VPN, maybe whatever. There's a bunch of ways that that could be spoofed or incorrect or whatever. But here's the question. If GDPR or if the EU actually came after you, your little, small business which I just don't think that they're going to do and you said, "Look, we implemented all this stuff. (a) Are the auditors going to even be smart enough to realize that there's this setting, they're not smart enough is not the right thing but technical enough to understand it, and (b) if you say, "Look, I did this. I did the best I could."

This is the kind of stuff that is such a gray area that I think fretting about it is, I don't know. I think it's been given a lot of wasted thought to GDPR that I think could have been spent doing productive things, I think is my opinion. Like you're saying, it's risk tolerance. It's much like filing your taxes. You can go super conservative and you can go super liberal with your taxes. If you go liberal and liberally interpret things, yes, if you get audited, you may run the risk.

It depends on the auditor because it's not black-and-white. As much as we want all these things to be black-and-white, they're not. They're shades of gray and there's levels of interpretation and there's precedents that's here but not there. It's kind of a tough thing because you have to make a judgment call on it but I don't think that GDPR is going to really impact the ability to build email lists.

Kind of like what you said. Everyone kind of shrugs their shoulders. If I see the checkbox, I check it. Maybe it's going to be really hard for B2C. Let's say you are Verizon or some selling to consumers. They're the ones that are gonna accidentally forget to check some checkbox and that you're then going to miss out of half of your people. I think the more tech-savvy people that we deal with, they're going to know it, they're going to eyeroll, and they're going to check the box when they need to.

Mike: You brought up taxes. That was actually the direction I was going to go in as well and mention that because I think if you're filing your taxes, chances are really good that you've prolly violated the law in some way, shape, or form and can be theoretically be nailed to the wall. At that point when you are audited, it comes down to intent. Were you actively trying to evade the law or did you make a mistake?

If you make mistakes, technically ignorance is not a viable defense in the courts but at the same time, these government agencies realize that you got a lot of things going on and some things are going to slip through the cracks, mistakes that could be made. It's not that big a deal. It's not a criminal offense, so it doesn't matter. If you are actively doing things that are trying to circumvent or subvert but the intent of their legislations or regulations, yeah, they'll nail you to the wall and that's what it comes down to.

Rob: Yeah. It's the difference between a mistake and fraud. Fraud, they prosecute you for it, put you in jail, and the fines are tremendous, if you did it on purpose. If they think it's an accidental miscalculation, that happens. They will still sometimes have leniency and sometimes they'll do a penalty or they'll certainly go back and say, "Well, you didn't pay us 10 grand and then we're going to add $1000 penalty, but still, it is 10 grand that you owed them anyway. I don't know.

Mike: But this discussion is really why entrepreneurs hate legislations where people are making rules about stuff they don't understand. It's just like, "Please go away and let us do our thing." I get why they're trying to do it, I get the intent, and maybe it really does work that way in reverse. I've never had my business brought to the courts for stuff like that, and hopefully it will never happen, but I feel they take intent into account when they look at that stuff.

Rob: I'll say it again, it's my soapbox. This is my charge more. Patrick Pence has charged more, I have. GDPR should have excluded small businesses. In the US, there's this lobby that excludes small businesses from tough regulations that will be hard for them to live up to. Typically, if it's 25 employees or less, or 50 employees or less, there's some number where you're exempt from a lot of things because they know they put undue pressure on. GDPR, I believe, should have done that.

Mike: That's 50 employees, I think, for most things.

Rob: Cool. That was a good question, Paul, thanks. Our next question is another voicemail. It's actually a question about Tiny Seed, based on episode 420 from a couple of weeks ago.

Mike: Can I answer this one?

Rob: You get to answer this one.

Chris: Hi. My name is Chris and I'm from San Antonio. I have a question for Rob and Einar about Tiny Seed. I wanted to ask you about managing risk for both you the investors and the founders being invested in since obviously, both sides are assuming risk in such an investment. It seems to me that with your business model, where you invest in companies that already have some traction, that the biggest risk is instead of outright failure like a VC-backed company might have where they just run out of money, instead the biggest risk might just be mediocre growth, where the question of whether you keep investing or if you need to bail out or not, isn't really black-and-white.

If you agree with that premise, I'm curious about what you think about the risk for the founder, rather than for the investors? Assuming you want the founder to work full-time in the product that's being invested in, at what point are the founders allowed to explore other options if […] who wants out and do not really making enough to have a living salary like if they have a family? Are they allowed to freelance? Will they be expected for that freelance income to go into the company being invested in so you get a piece of that revenue? Or does the relationship simply end to that point? And even looking out past that runway, if the founder's company is floundering two or three years later, what's the responsibility that the founder has to you?

In other words, success is obviously a good problem to have for these companies that are investing in, but I'm really curious about the different ways that the companies or that the investment may fail, especially if it's not a very black-and-white failure scenario. Thanks.

Rob: So, what do you think about this, Mike?

Mike: You could probably just confirm these for me.

Rob: Cool.

Mike: My inclination is to believe that obviously, there's the ones that do well and those are successful. There's the ones that burn out and they are shut down and close out. Neither are those are you really worried about. It's the ones that are floundering for, I'll say, extended periods of time. I think in those cases, not just Tiny Seed Fund but funds in general, are just going to say like, "Okay, well, we put money into it. It didn't really go anywhere." And until the business is legally shut down, it doesn't make any difference because nothing changes. The investors do not have enough equity in the business to make any business decisions or force anything to happen. It's kind of out of their hands, so why worry about it?

Until the business is shut down because when the business is legally shut down and the entity goes away, there's probably close out conditions or things that are in the paperwork that say, "X, Y, and Z is going to happen," but beyond that it kind of doesn't matter. If it's floundering that badly, their time is probably better spent working on the dozens or hundreds of other startups that were invested in, where some of them are being successful, and they're going to take away the focus from those to put it on something that's floundering, versus spending that time with a business that is doing well and could be doing substantially better by focusing on it, you're basically going down the wrong path as an investor.

Rob: Yeah. I don't think that's a bad sentiment. To be honest, I have not thought about this, I'm glad he's sending the voicemail so it's totally off-the-cuff. I have not discuss this with Einar but what do most funds do? They do basically what you've said and there's a reason for that. If the business is floundering and the founder wants to shut it down, then you let him shut it down. If they don't want to shut it down and they want to keep it, I have an angel investment where the founder just took a full-time job to keep this startup alive. He's taking some of his money and pumping it in there because he still believes it still has merit and he still thinks he can grow it, that it kind of hit product market fit now. What "responsibility" does he have to me or to the investors?

I mean, he has a responsibility to do his best but honestly, if he has said, "Look, I'm going to sell this for parts," or if he said, "I just can't do it anymore and it's totally floundering and I'm going to shut it down," then he should do that. I would honestly want to have heart-to-heart with him before that, like, "Is this really which wanted do you have built this to a certain point?" I mean, that's the thing is, unless the relationship goes south, which most don't, the investor-founder relationship.

I'm in touch with every founder I've ever invested in, our relationships are good. If they just told me honestly, like, "This sucks. I'm out," and they don't burn it to the ground and they don't screw anybody, but they're like, "Look, this isn't growing. We're going to have to shut it down," it's like, "Okay, it's an angel investment." That's what I thought it might go to zero. The odds are decent that it's going to go to zero.

I guess all I'm saying is, it's kind of the same way that most investments are. Some founders will feel like they have more work to do on their product even if it hasn't hit traction yet, and would I encourage a founder to go freelance and then try to keep a business alive that wasn't working? If it's not working, probably not, but it tends to be that weird gray area where it's not working but the founder thinks it's going to work in the next couple of months. They have this deal that's going to close or they have this feature that's going to go live or they have something game-changing, and In that case, I would just talk like each situation is going to be different, I guess is what I'm saying.

So it's going to be hard to make a blank statement about what you're going to do and allow or not allow. I don't feel I'm going to not allow much. This is all seat-of-the-pants. "Building startups is building the parachute as you jump out of the plane on your way down," as Reid Hoffman says, so each of these things is like, "Well, let's have a conversation. What's the actual situation here? And then, let's troubleshoot this like smart people who gets things done." Thanks for the question. I appreciate it.

Out next question is about iTunes keyword stuffing. Actually, it isn't a question. It's a statement. It's from Chris Christiansen. He says, "In your last podcast, you made a comment, suggesting doing keyword stuffing in podcast descriptions for iTunes on the Libsyn podcast called The Feed. They've been talking a lot about all the different podcasts that have been banned from iTunes for doing keyword stuffing. Don't try it."

We should definitely clarify. We weren't saying do keyword stuffing. We were saying it does work because the way that the algorithm is not very advanced. They fixed that longer term but you've been able to keyword stuff and rank for searches relatively easy on iTunes. Now whether you do that, because if you do it, you could get banned. If you are a successful podcast, and you're driving users, and you're do little bit of it, meaning, a little bit of SEO. I'm not saying your stuff in 20 keywords that have nothing to do with your podcast, try to rank for all these topics that you don't relate to, but if you do intelligent SEO on your podcast.

We're a show about startups. In the description, I want startups at least a couple of times in plain English, in essence it's not startups-comma-business-comma, mix – all this stuff, but it's an English flow that makes sense. I don't feel like you're even walking a line there. I feel like that's a pretty reasonable approach to this. So, stuffing is not what I would recommend and it's not what we do but it is thinking deliberately about how you write the description, the subtitle, and the title of your podcast.

Mike: I don't remember whether it was you or me that said that but I probably would have referred to it as keyword stuffing and saying to do that but it's not exactly right or at least it's not an accurate description of it. What I mean by keyword stuffing when you're doing a podcast is being very strategic about what you name it because the search algorithms and most of those podcast directories are really, really dumb. So, it's not and I responded to this via email as well.

It's not an accident that our podcast is named Startups For The Rest Of Us. We did some basic research and found it like those engines are just stupid. They're not very good. They look at the title, they may look at the subtitle but those things count much higher than anything else. It made a lot of sense for us to call it Startups For The Rest Of Us and plus, we have the domain name, so it just worked out. But it is a good distinction to point out the difference between being strategic about that versus what is legitimately keyword stuffing where you're just repeating the same words over and over again.

Rob: Yeah. There's a reason we still rank high for that term even though there's the Gimlet Media startup podcast and then there's Mixergy, and there's Jason Calacanis. There's a lot of competition for that term and yet we've always ranked in the top whatever 7-10 of those, depending on what area of the world you're in.

Our next question is about shady competition and how to handle it. It's an anonymous email. It says, "Hi, Rob and Mike. First of all, thank you for all the work you guys do with the podcast and the community. Rob's book, Start Small, Stay Small was the beginning of my life as an entrepreneur and your podcast made me quit my job and start to work full time on products." Hey, we should add him to our list, Mike, right now our success list. "Right now, I'm one of the two co-founders of a profitable SaaS business."

"Earlier this year, we did an AppSumo deal and during its promotion, a competitor spread false rumors about us in several private Facebook groups. He said that we had sold the business and that the app is going to close up shop right after the AppSumo deal was over. 'Here's some evidence,' and he sent us a screenshot of the person saying this. This is crazy. We decided to completely ignore this and do nothing about it. In hindsight, this was a good move because in some Facebook discussions, it completely backfired on him and right now he has stopped this as far as we know. Im worried about facing this situation again now that we are growing bigger. What would you do in situations like these? Thanks for all your hard work."

It's a good question. It's a tough question.

Mike: It is a tough question and I think it comes up as your business gets bigger and as you've been in business for longer, these situations come up more often just by virtue of being around. I think in most cases it comes back to like, what is likely the north star for your business and how do you conduct your business? Are you really shady about it or are you pretty honest with your customers, upfront, and transparent with them? Then, that has to be contrasted against who is making these types of claims, what people think of that person, and what they know about him versus what they think about you and what they know about you.

It boils down to the audience themselves and how much they like or trust the source of their information. I think in cases like this, most people are going to be pretty—at least—objective enough to say, "Yes, that's true or false or that goes against my fundamental beliefs about what I'm hearing," and that's the way that they're going to side.

If you know that you run your business on the up and up, I would totally not worry about that stuff. You might make one comment or response and say, "Hey, that's totally not true," or you could just ignore it. The people who know you well enough are going to ignore that and they're probably not going to apply any credibility to it. There's going to be people who don't like that person already and is not going to take much for it to backfire in their faces, which will stain them basically in that person's eyes forever.

I've seen this happen in a bunch of different cases. Some people get into fights on Twitter or Facebook or wherever. There were some of them are just personalities and they clash. The audience of one person's side with that person. The other one's side's the other. It's just going to happen because those audiences tend to be siloed. It's based on their relationship to them and their trust. If you develop that trust over a long period of time, it's not going to go away. I would not worry about it.

Rob: Yeah. I think you kind of have three options when this happens. You can do nothing. Intentionally decide, "Hey, I'm going to let this person burn themselves down and makes them look dumb." Also, I would say most people who do this stuff don't have very large audiences. You and I dealt with trolls over the years. I've had some pretty gnarly ones and all of them, except for maybe one or two, had 80 followers. I mean, there's just nobody who cared what they were saying and they were trying to pull me into a fight because as soon as you engage with them when you have 13,000 or 14,000 followers, or 50,000 or 100,000, then you're giving them attention.

That's one thing, I would say is these folks tend to be to not have a big audience and then I totally lean towards completely ignoring because it just makes more sense to do that because no one's hearing them anyway. But if they're that rare exception and they are reaching people—in this case, probably Facebook groups—is tough because they are at least being heard. You can do nothing and if they're being torn down in a group and people are saying, "I know that's not true or whatever," then I don't need to say anything. You could just post one post and decide that you are not going to reply.

Someone like this is probably going to be a troll and is going to say things intentionally, that are going to try to make you respond because that's a big thing that trolls do. That's one of the good skills. If you have good troll game. You know what to say things to make people mad but you say things that make them want to respond, and you responding is actually losing. That's how I think about it. That you're giving in and you're letting them have power over you, to make you respond to something that you probably know you shouldn't.

Back to the three options, it's do nothing, it's post one thing that says, "No, this is not true, this is completely false or whatever," and then don't respond again. So you have come out, said it, been clear, and say nothing. Or the third one is to go on a full-on war with them right in. We've seen this on Twitter but you spend of time, you spend a bunch of energy, you just waste a bunch of things, and both of you look like idiots. People sit there, watching, and think, "What are these fools doing?"

You can obviously tell where I land. Its number one or number two, depending on the circumstance. But no, it sounds like in this case, you made the right call and then moving forward, I think you just got to use your judgment on that. But it's a tough one, tough one when this happens because it feels crappy, especially when something is this false. It sounds just coming complete manufactured, something that wasn't true. It's bizarre.

Mike: Yeah. It's very easy to take it personally, too, because it's your business and then there's making comments and you don't want people to believe them. The reality is people are going to believe kind of what they want to and what they're inclined to anyway. Interjecting yourself is not going to do yourself any favors in most cases.

I think Rob's advice of either do nothing and ignore it, or one post and that's it, do not re-engage. If any sort of protracted engagement, especially publicly, is never going to fall in your favor. I don't know of anyone that has.

Rob: And our last question of the day is about pruning email lists. It's from an anonymous emailer. He says, "Hi, Rob and Mike. We've got an email list focused on WordPress development. It's currently around 6000 subscribers. It has a 20% open rate. I believe that we should regularly purge non-engagers. People who are not opening, has a Drip lead score of 0 or less, et cetera."

"But my business partner disagrees. I think that pruning non-engagers helps our list health, which keeps us in the best hub of Gmail, et cetera. He thinks that non-engagers may reactivate and also pad our numbers for sounding impressive to prospective advertisers, et cetera. What are you think? Is there a right answer? What would you do?"

Mike: That's tough because it sounds like there's two different things going on. One is how are those subscribers impacting your business itself and the sales. Then there's also the padding the numbers to sound impressive to advertisers. That's a tough call there. I think that if you're going down the route of purging them, I would put together a re-engagement campaign instead of outright purging them. That way, you reach out to them and say, "Hey, looks like you haven't been engaged with our emails lately. Click here to stay on the list." You can send a couple of those and if they re-engage, great, keep them on the list, and if not, then purge them.

I don't think that I would go down the route of just blatantly getting rid of them. The other thing I would question is how got on your list and this is something for you to think about is, was it double opt-in or single opt-in? If it's single opt-in, they submitted something or you got their email address from some place else, you just added them and they're not opening the emails, then chances are good those are totally bogus and you're not getting through them anyway, doesn't matter. Those are the two things I would consider for that.

In terms of the trying to pad your numbers for advertisers, I don't know if I could go down that path, either. You could give them the top line number and then caveat it. Your open rate is really what they're going to be interested in anyway. You can just do the quick math on it and say, "Well, what's the actual reach?" If you've got a 6000 subscribers and a 20% open rate, then you're reach is actually 1200. It doesn't matter how many of those subscribers you purge. You're still going to have that 20% open rate and a 1200 reach. It doesn't make a difference even if you purge half of them. You're still going to end up with the same numbers.

I don't know if I would worry about that too much. Just be honest enough and prompt with whoever your advertisers are and say, "Here's what we've got for subscribers, here's what our open rate is, and here's what we believe our reach and impact is for you as an advertiser," because if you aren't doing justice to your advertisers, then they're not going to come back. And that's actually what you want? It's hard enough to land an advertiser or a sponsor for your podcast or your email list or what have you. Don't destroy your trust as well, because if you do, they won't come back.

Reality is, the money that you get from any one email or podcast or whatever sponsorship, it's not going to even compare to the trust that you lose and the potential revenue that you lose from them talking to other people and say, "Yeah, these guys screwed us."

Rob: I think those are all good sentiments, Mike. I think that's exactly what I'm going to say about re-engagement and if you search for Drip Workflow Re-engagement, there's a one-click blueprint that is a fully-built out workflow. With one click, you can install it into your account. I believe it was designed by Anna way back in the day and it's really good at re-engaging people. You can obviously add more emails to it or whatever.

We ran this on the Drip list, let's say, it's got to be 2015, because over time, open rates go down and down and we probably hit 25%. I was, "You know? I like to keep above 30%," because it does. The lower your engagement rates, it will put you in the promotions tab. Sometimes it will get you in spam, but mostly it can impact your sending domain reputation as well, not the IP address that you send through.

This is a little bit of a tangent but we actually have customers come to us from MailChimp or Infusionsoft, and they would say, "Well, their deliverability wasn't very good," and I was always like, "That's a little bit of a red flag. I know MailChimp's deliverability is quite good." It turns out the IP addresses stay with Infusionsoft and MailChimp but the domain you're using, your 'from address' in essence, if you've kind of burned that domain by having really crappy open rates, then no matter where you go now with that domain, there is going to be a ding against you in the blacklist. That's the real struggle. Once you lose that, it's like bad credit. If your credit score drops, it takes a long, long time to get that back.

All that to say, I like to keep my open rates up. I mean we have customers come in with 3%, 5% open rates and they were trying to juice the numbers thing. My list is 100,000 people. But literally, there is 3000 or 4000 that would open emails and it was nuts. Eventually, you do have to intervene because if you're on shared IPs, that can negatively impact other customers and such.

All that to say the re-engagement thing, I tried it and it had re-engagements for people who aren't opening emails already, they're very, very unlikely to open any additional emails. I remember the results were trivial and almost not worth doing. But you should totally try it and track it because you see in the workflow how many people get to certain steps, and you can just run the numbers.

I'm going to put in all 6000 or I guess not 6000 are unengaged. It's only 4200 are unengaged. See how many get down to the bottom and re-engage. It tends to be, if I remember correctly, it's between 5% and 10%. If that's worth doing to you, then do it. Dump them on the workflow and when it gets to the bottom, poof, you just unsubscribe by default after a certain delay if they haven't clicked anything. It's really easy to do.

I agree with you, Mike. I don't think you need to prune down only the 1200 who are opening—that's ridiculous—but if someone hasn't opened 10 of your last emails, very, very, very unlikely they're going to open any email ever. I like more—thinking about it—if you're going to do advertisers, instead of saying, "We have an email list of 6000," you could say, "We have an email list of 4500," if it does mean that's what it is after your pruned. "We have an email list of 4500 and our engagement rates are 35% or 40%," because that's what will happen. It will send those numbers up.

If you're talking to prospective advertisers, tell them that, "If you're looking at other places to advertise, ask what their open rates are like." Specifically, start pointing this out. I think people should pay more attention to this personally just across the board. If I were going to advertise on any site and they give me an email this size, first thing I would do is I would say, "Show me your open rates. I want to see a screenshot of your MailChimp account. I need you to prove to me that your engagement is not crap," because again, I just seen too many people with 10%-15% open rates who say, again they have a list of 100,000 but that list might as well be 15,000 or 20,000 person list. It's just not worth it.

I agree with you, Mike, I think that the results are going to carry the day. I would absolutely prune it. I wouldn't prune all 70%. That's not how it works. You kind of go into Drip or whatever email tool is and say, "We'll have to open the last, what feels comfortable, 10, 12 emails, 15," you can beyond that, it's ridiculous. I mean, it's just too big of a number that they're never coming back. That would be my opinion on that.

Mike: Well, looks like we're out of time. I think we're going to wrap today's episode up. If you have a question for us, you can call into our voicemail number 1-888-801-9690 or you can email it to us at questions@startupsfortherestofus.com. Our theme music is an excerpt from We're Outta Control by MoOt, used under creative commons. Subscribe to us on iTunes by searching for startups and visit startupsfortherestofus.com for a full transcript to each episode. Thanks for listening and we'll see you next time.