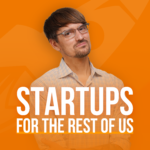 In the first episode of Startups For The Rest Of Us since our 500th milestone, Rob checks in with Mike Taber about his progress with Bluetick.
It's been nearly 7 weeks since Rob last checked in (Episode 494) and a lot has happened in the world since then. They talk about business trajectory amidst COVID-19, the health of the sales pipeline and unique partnership opportunities, as well as technical debt and making decisions about code optimization.
What we discuss with Mike Taber
6:38 Rob and Mike reflect on what made the podcast successful
12:05 Has Bluetick seen an uptick in interest since COVID-19?
16:58 Is Mike an optimist, or a pessimist (and what would Mike's wife say)?
18:55 The highs and lows from the past few weeks
20:41 Mike on driving new prospects for Bluetick
22:38 Bluetick and unique partnership opportunities
30:47 Managing technical debt and making decisions on optimizing your code
Links from the show:
How can I support the podcast?
If you enjoyed this episode with Mike Taber, let him know by clicking on the link below and sending him a quick shout out on Twitter:
Click here to thank Mike Taber on Twitter.
Click here to share your number one takeaway from the episode.
Subscribe & Review: iTunes | Spotify | Stitcher
Rob: I can barely believe my ears. It's another episode of Startups for the Rest of Us. Welcome to this week's episode, it's episode 501. Today I talk with Mike Taber of Bluetick to get his update that I get every month or two. It's good to connect with Mike. Last time we spoke it was the beginning of the COVIDs quarantine process, so it was good to catch up with him today.

Before we dive into that, through helpfounders.com, I have volunteered up a couple of ad slots for startup founders. Specifically, I had an ad a few episodes back. Every so often, I will be talking about someone in our community in the Startups for the Rest of Us, MicroConf, Bootstrappers, self-funded, and indie-funded founder community. This week, the company I want to talk about is called Versoly, versoly.com. Versoly is a SaaS-focused landing page and website builder aimed of course at SaaS marketers and founders.

I had the pleasure of speaking with the founder through an impromptu meeting on MicroConf Connect. MicroConf Connect, if you don't know, is (I think) about 1100 founders and aspiring founders in the Slack community that is helping each other out, sharing info, and asking questions. We did a MicroConf meet away where we were paired up with individuals and just got to have a conversation for 5 or 10 minutes. It spun the roulette wheel and connected you with the next person. It was super fun to be able to meet other like-minded people that I otherwise just wouldn't have connected with, I wouldn't jump on Zoom, or otherwise wind up in Squadcast talking to them.
I had the pleasure of meeting the founder of versoly.com. Versoly solves that problem of well I need this marketing side. I don't want to build it in my app so that I have to do a code push to change it. I don't really want to do it in WordPress. Should I do it in Squarespace? Do I do a static site builder? Versoly's goal is to get you past that. Their headline is conversion-focused website builder. Versoly is a single platform to build landing pages, create blog posts, and collect leads; no code required. Check them out if you are in the market for that, and help out some fellow bootstrap founders.

Also, as a final reminder, if you've been wanting to get involved in a mastermind group with like-minded startup founders at any stage, head to microconfmasterminds.com. Applications close this week, and we will be doing matching here in the next couple of weeks.
I've been getting great feedback about recent episodes. Lots of praise but also some constructive feedback, and it's super helpful for me to hear what you're thinking about the episodes. I've been changing up formats and experimenting. I received a really nice email from a listener. He said, "Best episode ever," as the subject line. He said, "I thought you'd like to know that the two-part episode this week," which was episode 499 and 499½ that I recorded with Jordan Gal about the first six stages of SaaS growth, "was beyond words, stunning. I don't know if people at the start of the journey will appreciate it quite as much, but speaking from a business in the product-market fit stage, this was utterly compelling. Two things made it so extraordinary. The similarities and differences of your two experiences, which played in my head the similarities differences with my own, and number two, the way you to build up a picture so similar to the experience I've lived and then explained what's about to happen next, which played in my head as news that I need to know and be aware of. Thank you and please pass on my thanks to Jordan as well. This was very informative and inspirational."

Thank you so much for writing that email. This was helpful in a couple of ways because, of course, it makes me feel good and it makes me feel like I'm onto something with it, but he specifically called out how this was helpful to him and how I'm able to now, in the future, think of how I can shape other episodes to have perhaps a similar focus or similar format. There was some unique experimentation with that episode with Jordan. It wasn't an interview, but it was two people sharing their parallel experiences and comparing and contrasting.
I'm glad that it resonated. I know we had a great time recording it. That's why I went on for so long because I felt like it was just so packed densely with information that I'm hoping can help startup founders like yourself. Keep an eye out for potentially more episodes like that in the future.
With that, let's chat with Mike Taber, the co-host emeritus of Startups for the Rest of Us who co-hosted the show with me for the first 448 episodes, and now comes back every month or two to give us updates on his progress with his startup bluetick.io.
Mr. Mike #Taber. How are you doing this week?

Mike: I'm doing good, how are you?

Rob: I'm doing all right, man. It's always good to chat with you, catch up, and hear how things have been going.

Mike: Yeah, definitely. What's the news?

Rob: 500th episode went live last week, man. How does it feel to be the old guy at the club? Have you ever heard […] thing? You're not that old, you're just a little too old to be at the club.

Mike: Yes. I don't know. It's been a long ride.

Rob: Yeah, it's a trip. A little more than a decade; 500 episodes. Although when I log into Castos, it looks like there's actually like 523 audio files because we've done half episodes, we've done bonus episodes, you've done announcement episodes, and there's this, but the numbering is what's important.

Mike: I mentioned to my wife that out on the website there was episode 499.5 and she's like what is that?

Rob: Here's what happened, actually, I went to record this episode with Jordan Gal. It was just a really good conversation and I didn't want to cut it off, but it was over an hour. We recorded for 1 hour and 15 minutes. I was like no problem. I will just cut this in half and air one this week and one next week. Of course, I had already had a bunch of stuff planned for episode 500, which was the next week. I want to do this as a two-parter. I was going to do it like a Tuesday, Thursday type thing. That's what happened. Maybe, in retrospect, I should have just left it as 1 hour and 10 minutes episode. It worked out fine.

Mike: It's fine. Just having those half episodes every once in a while it's like oh here's a little bonus or something like that. That's totally fine. Plus it lets people split it up in their podcast player a little bit. They're like oh what's that?

Rob: It's like hey 30-minute episode's cool, and I agree. Any time I have a podcast that I like a lot and they unexpectedly release another episode, I'm stoked because I'm like oh two episodes this week. I get twice the fun. That's a little bit what I was going for at that for 499.5. What do you think, man? In the 500th episode, I know that you're not on Twitter, you're not listening to the podcast anymore, but I talked a little bit about why I think the podcast has been successful and stuck around this long and all that.
One reason we stuck around is because we just kept showing up. I talked about consistency and just being authentic. We were always ourselves on the show rather than trying to play up parts, be dramatic, or play a role. Those were the two things that came to mind for me. As I listened back to 500, I was like oh there's at least another two that I think I could name now, but I'm curious if you've given it any thought. The podcast has been successful, why did we stick around for so long?

Mike: Way to put me on the spot without anything in the outline.

Rob: I know. I totally should've given you a heads up. You have time though because you can edit out the silence, right?

Mike: I can't.

Rob: It'll get edited out.

Mike: I'm sure it would. I agree with you definitely on those two points. I think that the consistency of showing up every single week and being able to have people count on it and reliably know that that podcast episode was going to go live every Tuesday. I can only remember one instance where it didn't go live on Tuesday morning when people expected it to, and it was because of some snafu in WordPress where it just didn't get published for some reason. Everything was ready. It just didn't go out at the time that we expected it to. It went out three or four hours later, but by 7:00 AM, 8:00 AM in the morning we were already getting emails like hey are you going to put a podcast out this week because I'm not seeing it my player?
I think that—I don't want to call demand for it—the anticipation of knowing that it's going to be there every Tuesday for some people, it's part of their ritual, it's part of their weekly commute or something along those lines. Maybe their daily run. They're like oh it's Tuesday, I get to go listen to this. I do think that that plays a major part in it. I also agree with you that the fact that we're ourselves on the podcast probably has a lot to do with it because we've met people in person at MicroConf, other conferences, or in-person meetups and stuff like that. And I hear from people on occasion, they're like, yeah, you're really not any different than you sound like on your podcast.
I never really understood that before until my kids have started watching YouTube. They watch some of these shows where these people just act completely off the wall. They're obviously late 20s, 30s, some of them are probably even older than that and they act like they're 12. They make these ridiculous comments and it's aimed at a younger audience, which I guess with YouTube, you're not really not supposed to do that. I can almost guarantee that that's not how those people act in real life. It's an act, it's a show for them, but we're just really having a conversation. That definitely plays into what has been appealing to people. I mean, also being one of the first podcasts aimed at bootstrappers probably didn't hurt, and the one that people recommend quite a bit. We're actually out there doing this stuff and not just talking about it, but doing it as well.

Rob: It's an interesting point because I have often thought, when we launched in 2010, the radio that I listened to was pretty heavily produced. I would listen to morning shows and those DJs are totally doing the performance thing with the horn honking (Sunday, Sunday, Sunday). Their voice is just like whoa. But some people have come on the scene who do have these big personalities. I think of like a GaryVee where when he actually sits down, he's pretty chill, but definitely on his video blog, he played it up big time when he was doing the wine tasting, but it worked for him. That's the thing is I wouldn't say you should just be authentic because we did and it's worked for us.
I honestly wonder if perhaps it's to our detriment because you and I are chill, even-keeled people. Maybe if we had played it up and had a bunch of drama would we have twice the audience? Maybe it's a counter factor and just the fact that we've been around 10 years has been the reason for success.

Mike: Shut up, Rob. You don't know what you're talking about.

Rob: Love it. We've never had arguments on the air, except for about desktop versus laptop, Mac versus Windows, but this will be it. This will be the argument.

Mike: We'll just go back to an arm-wrestling match. It's funny. I bring that up almost facetiously, but most of the audience probably doesn't know this. The first MicroConf that we ran, the last question I put on the 45, 50 plus question survey was who would win in an arm-wrestling match, Mike or Rob? 75% of the audience said me. I think we should revisit that and put that on another survey.

Rob: Those poor suckers. We should and we should make it a little interesting. How about we put a little green down on this thing?

Mike: Then we're actually going to have to have the arm-wrestling match at some point, though.

Rob: We'll do the match. Once I know when it's scheduled for, all the time when I'm on the phone calls, I'm just going to be doing curls with my right arm. Just pumping and pumping. I'm going to have a bicep on the arm. Well, man, it's cool to have made it to 500, and I'm glad you're able to join us again this week to catch us up on what you've been up to over the past seven weeks. It's been seven weeks since our chat, episode 494.
Frankly, the two calls prior to that, our two conversations, were positive. You were upbeat, you were motivated, and things were working. You had more than doubled in about four or five months. Last time we talked, it was in late April. It was right at the beginning or a couple of weeks into the whole COVID quarantine stuff. You basically said that the current trajectory of growth had not continued. You had plateaued and I felt like both of us were like yeah, a lot of apps aren't doing that right now. There's so much uncertainty.
Since then, with companies that I'm working with and have insight into, stuff has started picking up again, at least to some extent. There are still those big winners, let's say Zoom, Slack, or someone in the podcast space. Then, there are big losers that are software for schools that are all shut down. Whatever, we can think of examples. The people in the middle like 70%, at least based on the numbers I'm seeing, have seen an uptick in interest. People are marketing again and people are sending deals again. I'm curious to hear from your perspective, bluetick.io, is it following that trajectory as well over the past couple of months?

Mike: Yeah, I would say so. It definitely dipped a little bit after our last conversation probably seven weeks ago or something like that. It dipped for probably another three or four weeks after that. That was in terms of existing customers churning out and saying oh I'm going to put my subscription on hold for a little while then revisit this in a couple of months. Since then, things have started to tick back up again.
Last week, I actually had a customer who was already on board and they upgraded to the tune of another $500 a month or so. That's good to see. Obviously, the tool itself is doing what it's supposed to do and it's working for them, so they've expanded the use of it by quite a bit. It's nice to see that.
There were two other deals that I had been working on. One of them had that conversation internally about whether or not they were going to look into Bluetick and use it to replace the existing tool. They said look, we've made this decision internally that we're not going to start any new vendor relationships right now, but we do want to revisit this. They just basically said not right now. There's the other one that I was working on where that one's sort of in limbo right now, still working on trying to figure out exactly what's going on there. I haven't been told no, but I haven't been told yes, either.

Rob: One was a pilot and another was just a large customer on the phone, right? Did the pilot not go through?

Mike: Yeah, it was the pilot that they said we want to come back and revisit this because they didn't have the time to actually dedicate to doing the pilot. They did some things here and there, but they really didn't spend a lot of time on it. I talked to them a couple of times about it during the pilot and they said yeah we're just really busy. We're swamped, we're trying to get things with our existing customer base and trying to retain those people. They just didn't have the time to spend on working with a new tool to see if it was going to replace an existing tool. It was just internal priorities they couldn't do it, but they said flat out this isn't a no, we want to come back to this later.

Rob: That could be code for we just don't want to tell you no, but you just don't know, right?

Mike: It could be but I feel like they would have just said no.

Rob: Yeah. Do you have plans to circle back with them in a month or two or what's that look like?

Mike: I have it on my calendar to go back to them. I forget exactly when the date is, but I think they said six months. I'll probably give them like four or so and then touch base with them to see where things are at and start those conversations again because I know it's going to take a little bit of time to get them either up to speed or allocate some time or what-have-you. Even if I talk to them, they have to have internal conversations first because it's a team of people. It's not just one person making the decision. That's on my list of things to follow-up on.
The other one, I have talked to the person who put me in touch with them to see if it was something that they wanted to go forward with or if they were just kind of table in it for now. But they wanted to use it mainly because their sales reps were no longer out in the field and needed a better way to communicate.
There are some educational difficulties there. Some of them are essentially using MailChimp to send out "personalized emails" to everybody. I'm like that's not really how it should be done, but this is just a different tool. I don't think they really get the subtle nuances between them and things with subscriptions. People can unsubscribe and then they don't see them, what are they using it for, and all that kind of stuff.

Rob: That's disappointing to hear. I remember at the end of the last episode I said well that would be a big win if you got both of them to sign up. You said it will be a big win if I get one of them to sign up. I was like come on, Mike. Be more optimistic, but it sounds like that's what happened. It's a bummer that they didn't come through.

Mike: Right. Like I said, the other one still could come through, I just don't know yet. But even if it doesn't, at least it was being evaluated. I'm more encouraged by the fact that I was in the running for an evaluation with a company that wanted to do a pilot to switch over from an existing tool and use Bluetick instead. I think that that's a very encouraging sign, especially since between that, and I've had somebody else who upgraded their account and added a bunch of mailboxes to the tune of $500 a month as of last week. To me, those are encouraging signs.

Rob: Do you consider yourself an optimist, pessimist, or realist?

Mike: I don't know. It depends on how full that whiskey glass is and whose whiskey it is.

Rob: Yeah, I could imagine.

Mike: I don't know. There's a lot of factors around it. I used to be much more of an optimist and now more of a realist.

Rob: Then life hit me like a freight train.

Mike: I wouldn't say I've turned into a pessimist, but I also recognize that just because you want something to be true doesn't mean that it's going to be. There are various challenges or things that are completely outside of your control that factor into it. Some things you can do something about and some things you can't.

Rob: Let me ask this question in a different way, would your wife say that you are an optimist or a pessimist?

Mike: Oh, good question. I don't know. That's a good question. I really don't know. I don't think she would say, pessimist.

Rob: It's not that important. I was just hearing from you. We've known each other a long time and just hearing you talk about the sales and being like yeah, it's not a no. I'm going to come back to them in four months. It's good to hear your optimism in that scenario. It does seem like you're feeling pretty good about things. Is that accurate?

Mike: Yeah, it is. The thing is, in that particular situation, the reason I'm optimistic is because it wasn't a no. But even if it was a no, I would at least be able to have that conversation with them to understand why it was a no and then go do something about it. To me, that's still a learning experience. I could still take something from it and I get something out of it. If they just said no, we don't want to talk to you ever again. By the way, we hired a goon squad to come over and kick your dog, that's a bit of a different situation and I'd feel bad about it, especially since they can't find my dog because I don't have one.
I view it as an opportunity to learn more and to be able to make things better. Obviously, if they hate the color of my eyes, there's very little I can do about that but shut off the webcam.

Rob: I always ask you what are the highs and lows over the past seven weeks since we last spoke. Would it be accurate to say that the low is probably not closing either of those deals and the high is the $500 a month expansion revenue?

Mike: Yeah, I think so. I would agree with that.

Rob: I've been talking about how recurring revenue is the golden ticket of software sales, expansion revenue, and net negative churn is the golden ticket of SaaS of recurring revenue. If you can build a business that has expansion revenue, it's unbelievable when you see it. Hypothetically, if you close zero new deals, your revenue would grow, your MRR would grow. It blows your mind when you see that happen. The fact that you had that, is this true expansion revenue where their usage expanded? Did they add another team because it's seat-based, correct? Did they add another group of people after using it in production on one team? It wasn't just a pilot where one person is using it, we added 10 people, that's our usage. They actually added a whole another group?

Mike: Yes.

Rob: It's a big deal. You should feel good about that.

Mike: Yeah. They put one person who is technical on their side in charge of the management of the accounting side of Bluetick. That person is managing mailboxes for a bunch of people inside the company. Basically, they're using it for two entirely different things and they have two accounts in Bluetick where they can just toggle between the two of them. It's all billed under the same account or same subscription, so to speak. It's just two entirely different groups of people that are using it for entirely different things. It's nice to see that that's an option for people because I did add that in this past year where it lets them do that. Previously, you couldn't do that. You'd have to sign up for a brand new account.

Rob: That makes sense. I'm curious, this is something I bring up every time because there's a couple of concerns I have over the long term. One of them has always been the differentiation; why are people signing up, why are people sticking around. The other has been how are you going to continue to drive new prospects. Over the course of a few months, you had several sales teams or companies approach you and say hey we want to sign up. We either want to do a pilot, we want to sign up and evaluate, or whatever and you were in the sales process.
Obviously, we've just said the two of them didn't close. The question is, are there any other new ones in the pipeline at this point? Have those bigger prospects—we were kind of calling like $500–$1000 a month—has that pipeline continued or is it mostly dry right now?

Mike: I would say at the moment it's mostly dry. I do have some leads but nothing that is concrete that I'm reasonably confident that this is going to come in and we're going to start something. It's mostly early leads. If you look at a sales funnel and you say that they're at the top of it, like they're the 10%–20% range where you think they're going to close, then at the bottom, they're closer to 90%. There's more of them that are at the 10%–30% range than there are below that. I don't have any that are anything more than I would think 30% able to close in the near future. That said, I think that there's a lot more up at that 10%–30% range than there have been in the past.

Rob: That's a problem because if you look ahead—a month, two months, three months—unless you have a bunch of smaller customers in your pipeline, which I'm going to presume that isn't happening right now because I don't think you're doing a bunch of marketing, then you're looking to be flat from next time we talk. Unless between now and then, a larger customer comes and you're able to close them in those seven weeks.

Mike: Yeah, that's probably accurate. I really just don't know how quickly some of these are going to move. There are some things that I'm working on with a potential partner where we're essentially doing some sort of a bundled deal with my software. There are some synergies between the two, and then there's going to be educational components and basically, a done-for-you service where it's like here's a bundled offering.
With all these things together, this is what you get and this is what it costs on a monthly basis. There's an upfront payment for them to do. It's not consulting work, but it's like services work to get them up and running. It's almost like a paid engagement to get things started and set up for them and then after that, they're just paying for the software, but there are other things that we've kicked around where the idea is to do ongoing work for them and then we're powering the services through the software. And part of that software is obviously Bluetick.

Rob: You told me a little more about this right before we started recording. Even more than you can say publicly on the podcast, I'm pretty bullish about this. It's essentially business development, it's a partnership where your software is included and sold by another company. It's not with HitTail and without an invoice. Actually, with Drip too, we'd get these emails and it's like hey I want a white label your software for realtors. I'm like cool what's your footprint? How many realtors do you have access to? It's like oh we're just starting out. I'm going to build a website tomorrow. It's like this is a complete waste of time, you're going to waste my time. But this company is not that.
This is a company that has reach with a lot of folks in their vertical. It's not realtors. I'll be very, very clear about it. It was just an example I was using. They have reach, they're legit, and they sell a lot of stuff and Bluetick being part of that makes a lot of sense if that goes through. You've been spending time on that putting that together and getting that moving?

Mike: Yeah. The majority of their customers are teams of people. They're not selling to individuals or freelancers because their software is useless for those types of people. They do have an option for those types of people if they want to sign up, but that's not really their core audience. Their core audiences are larger companies that maybe have 10, 20, 50, or 100 different reps working for them that they're going to have licenses for. Bluetick does fit in pretty well with that, and I do think that there are opportunities there, especially since they've got an established customer base.
If we can present that to the existing customer base, not just the new customers that they're bringing in but existing customers, then that's an opportunity for growth as well. The relationship is such that I do think that there's a high likelihood of some of those things closing. Like I said, if you're talking from a sales funnel standpoint, I don't think that they're far enough along to really justify saying that it's further along than it actually is. It's in that 10%–30%.

Rob: It's in the works, so to speak. Have you spent much time on other marketing approaches? Have you done any the warm/cold email, just anything else to speak of driving leads right now?

Mike: I have not. I have been heads down on a couple of things I can't really talk about, at least not right now. I probably could maybe a couple of months out. I'm not sure.

Rob: It's always hard to be on a podcast and that. I know what you're talking about, of course, and it's just stuff you can't talk about, that's where it gets tough. You've been spending a pretty significant chunk of your time, I'm going to say working on something else, but it's like you're not building another product so you don't need to hear shiny object syndrome. You're investing your time into something that I think you and I both agree could really lead to something for you.

Mike: Yeah. I don't know how to really portray that for the listeners other than I've been fairly swamped and haven't had enough time to dedicate to that stuff, but that's that I have started carving some time out of my calendar from 3:00 to 5:00 each day to say this is going to be dedicated time towards marketing. That way, I at least get some of that time in. Whereas before, I wasn't putting it on my calendar or making it a priority. Because of that it was just other things would creep in, that time would get eaten, and then the next day I'm in the same position. By allocating a couple of hours a day, I found that that has helped.

Rob: To be clear, the thing you're investing a lot of time in it still includes Bluetick. It's not like oh I'm going to go do this other thing and leave Bluetick behind; just for the listener. You're not just moving from one thing to the next. Again, it sucks that we have to be coy about it, but this is the reality. I said this in episode 500 actually. I was talking about how hard it is, how I wish that every week two people could just sit on a microphone and could just update you on what we were doing and have it be just amazing radio. In my experience—and I think your experience doing it for 10 years—it's just not always the case. Some weeks just nothing interesting happens. Other weeks interesting stuff happens that you can't talk about.
This was a really hard thing for me during the Drip acquisition process that took 13 months and for 5 months, it was like 30 hours a week for me. Every week I'd show up and be like I got to think of something to tell people and felt a little inauthentic and awkward, but then you just can't. You can't talk about that. That's what that is. We'll circle up. Depending on timing on the next one, maybe I will check in with you and be like hey is it at a place where we can talk about it? Maybe we go a little further out. Maybe we'd go more than seven weeks in between if it makes sense to where we can talk about that.
I'm curious about the whole sealed .NET component that you had old customers, existing customers we're still using it and you had implemented it with a feature flag such that new customers went on a different component. It was going to be, I believe, for the one that was going to do the pilot with you or they did the pilot with you, but is that on hold for now? Are new customers signing up with the new component, old customers are on old component, and you're just there and you're not going to migrate right now?

Mike: All of the new customers, as of a while back, are using the new version of it. I've not migrated over the existing customers mainly because that stuff still works fine, and it's a lot of, I'll say, data to just migrate for no particularly great reason because the stuff does still work. It's just it would allow me to do other things. I will get to it eventually but right now it's not necessarily a primary importance.

Rob: It doesn't seem like it.

Mike: Yeah. If I really needed to switch somebody over to the new version I could do it, but I don't necessarily know all the ins and outs of exactly which things may or may not break or may not come over correctly. I'm just leaving it as is. Honestly, a lot of the things that are not changed are from customers who've canceled and their data is scheduled for deletion or whatever. I'm not too worried about it. I hate to say like oh I'll just let it go until those customers churn out and then just delete their accounts and I won't have to worry about it. At some point, in the future, that could conceivably happen.

Rob: I don't think that's a bad approach. Hopefully, they all won't churn out, but when you get down to the point where there's a small number and you can do it by hand type of thing, migrate them over. It is technical debt, technically, but as long as it doesn't hamper your feature development, and that's what you said was like that prospect who was going to pay you whatever it was—$1000 a month or $1200 a month—you were going to do it what it took for them and that's the case where you do it, when revenue is coming in. To me, more of a focus on driving leads and doing sales moves the business forward at this point.

Mike: Yeah. I don't see any major impetus to go back and make changes to those existing accounts because, like I said, they work fine. It's just that the new storage mechanism allows me to do more.

Rob: I think I'm just going to delete this from the future because I don't know that it makes sense for me to keep asking you about it. It's not done, it's done enough, right? The fact that new customers are using something that you can write a test for and you're happy with it, that happens all the time in SaaS. We still have 30 people on v1 billing and we're on v6 billing. That happens, and they're using old code. It's not the end of the world. As engineers, I know you and we want all the I's out and the T's crossed, we want it gold-plated, and I want everything to be clean. It's not always the reality.
In fact, it's, in my experience, never the reality especially with a SaaS app that's going quick, that needs new features, that need sales, and that needs all the stuff. You just don't have the luxury sometimes to fix everything.

Mike: You don't gold plate your code? We can't be friends.

Rob: I do, but I tell other people not to. It's funny there's a start-up in batch two of Tiny Seed that is growing really quickly. They're scaling up fast and he said, "When I wrote the code it felt like overkill, but now it doesn't. I said, "Yeah, "It always feels like gold-plated code if you prematurely optimize, but if you actually do need to scale, then it feels like you made the right choice." That's the hard thing to know. It's hard to know if you're going to have to do that.
I felt like with Drip, Derrick made a lot of great engineering decisions and he wrote really good, scalable code. But we kept outpacing it and we would have, every four to six months, go back and do this and upgrade the database and stuff. That was taxing on both of us. It would have been crazy. It would have felt crazy to do a microsystems architecture from the start with all these different data stores when we were launching to 200 people. That would have sounded ridiculous, but if your aspirations really are to get to millions of dollars of revenue, I would do it differently this time. It's such a hard judgment call.

Mike: I think that's one of the interesting challenges that most people have as entrepreneurs is when you're first building something and you don't really have an audience, users, or people using the system or stressing it out in ways that you didn't anticipate, you're going to build it one way because you think that the parameters of the problem are a certain thing. As you start throwing stuff at it, you realize that you either made some poor assumptions or you were just wrong outright and then you have to redo them. You would have to do that refactoring process.
If you were to create a new SaaS app, if you decided we're going to go back and we're going to rewrite this, or you move on from one project to another that is in a similar domain or has similar types of operations, you're going to build it fundamentally different because the challenges that you're going to run into in the future. Most people do not have the experience of building multiple SaaS apps from the ground up. That's what makes it hard.
If I were to redo things from today, oh yeah, there's definitely a lot of decisions I would make very differently. I'm sure that you and Derrick would have made different decisions building Drip, but you don't know those until afterward. At that point, you just got to deal with whatever technical debt you've built up.

Rob: Did you ever read the book The Mythical Man-Month by Fred Brooks?

Mike: I think I did but it was a long time ago. I don't really remember.

Rob: It was like an early book, one of the first books on software project management. I think it was published in 1975. They were writing a bunch of operating systems for mainframes. Old by our comparison and really complex stuff. In the Mythical Man-Month, there is this concept. Each chapter is like an essay with a concept that he learned and that he posits in the book. One of them is called the second system effect. The concept is like architects and project managers tend to over architect, over embellish, and gold-plate their second project because you do your first project a bunch of stuff goes wrong, stuff doesn't scale, there are bugs, there's this, and there's that.
The next one you want to do everything right and you overdo it. Again, it's his theory that the third one is where you dial it in between, but I don't know, man. Having seen really harsh scaling issues and being one of the people responsible to make that better, and to see how long it takes when you do hit scale, I don't know if I'd call it over embellishment.

Mike: I don't know. I think it depends a lot on what the specifics of those issues were because some scaling issues are easier to contend with than others. Sometimes, it just comes down to messaging, queuing, how up-to-date certain data has to be in the UI, and when you do stuff, but then there's all this operational stuff.

Rob: Exactly. How long can you cache? That's the thing, man. We did all that. That was the stuff we did for the first several years was all the caching, all the grouping queries, and we had read replicas of our of the database, but it was purely write load on a single data store. You have this Postgres database with 30,000 queries per second running on it. You just hit limits and we had terabytes. I don't member what Amazon's biggest box was in terms of RAM, but we had eight terabytes of RAM or whatever and it still couldn't fit the whole data.
It's those types of things where you're at the extreme of it's no longer I need to improve this code. It's like we need an entirely different data store, whether it's at a separate Postgres database or more likely an entire document database, or something that just has incredible write throughput.
Anyway, we're way off track. This is an interesting tangent, but I don't know if we need to keep covering it. I'm curious, as we think about wrapping up, there are two things. One is it sounds to me like your motivation is healthy and you're feeling good. Your sleep is okay, is it?

Mike: Yeah, it's generally pretty good, which I'm surprised at given the pandemic and everything else that's going on and all the additional stress for everything. My wife's business was holding out pretty well for a little while and then things started to take its major downturn.

Rob: I was going to ask you about that because she runs a fitness studio. I don't know if folks know but obviously a brick-and-mortar. It's tough.

Mike: I forget. I'd have to check with her, but I think that the revenue was down by 50% as of last I talked to her. It's a subscription business but people are like I want to put my membership on hold. Granted, I get that. She's done a lot of stuff to do virtual classes. She actually rented out her bikes. She has 20 spin bikes in her studio. What she did was for an additional, I think it was like, $50 a month on top of your existing membership, she would give you one of those bikes and you could take it home. Obviously, it's got to be returned at some point, but while virtual classes are going on, you could use that spin bike to take the virtual class with the instructors that you liked and everything else.
It has offset to some extent the amount of money that she is not making, but there's still a lot of people who've switched over and said yeah I just paused my membership until this is over. We live in Massachusetts and with the new guidelines that are coming out from the governor, as a fitness studio she's in phase three. That starts presumably in three weeks. Phase two just started a couple of days ago. Three weeks, it'll be the 28th or so of June, that's when she's supposed to be able to open up, but right now, it's unclear how big her classes will be able to be. She may have to reduce the capacity to like 25%. There are lots of services types of businesses that can't survive on 25% capacity, they just can't. It's a question of okay well how's that going to go?

Rob: It's really tough, man, for sure. Obviously, that's got to be a source of stress for you.

Mike: It is. It's more stressful for her than it is for me because I'm trying to not pay attention to it and keep my head down. That's completely out of my control. It's not exactly callousness. I guess it is to some extent but that's her problem to deal with right now. If I get involved and get stressed out over it, there's literally nothing I can do anyway, so why work myself up over it? She's got things under control. I don't know. I help out to whatever extent I can, but there's only so much that I can do.

Rob: What are you looking forward to most between now and the next time we talk? Let's say we talk in six, seven, or eight weeks. What are you excited about?

Mike: I have some things going on for, at least on the sales side of Bluetick, which as we mentioned before, I can't really talk about them yet, but I'm excited to see how those turn out and what comes out of that. It'll just be, hopefully, interesting. If not, I guess it'll be a good story. It'll be interesting to see what comes out of that, and it could be like additional integrations and stuff like that as well. We'll see.

Rob: Very cool, man. As always, I hope you're staying safe. Thanks for joining me on the show again.

Mike: No problem. Thanks for having me back. I will be back on Twitter in what is it, two days or so? Yeah, something like that. It's been what, a year?

Rob: Was that your goal was to take a year off?

Mike: Yeah.

Rob: Wow. I'm fascinated to hear how that goes for you. If you feel like it is worth getting back on or if you should just stay off because I don't know. I have some friends who've gone off of it and they don't want to go back. As an experiment, I'm curious to hear your thoughts on it once you get back in there.

Mike: The year off was sort of an experiment anyway, but I really just needed a break from Twitter. I found it to be fairly refreshing, although I'm not on Facebook very much either. I posted once or twice but only because, I won't say required by law, but required by friendly threats like hey we want to hear from you. I've been a couple of things here and there but I just don't check it. It's nice to have that aspect of it, but there are definitely people that I would say I've lost touch with or don't interact with nearly as much as I used to, that I kind of miss that.

Rob: For sure. There's a social aspect of it. Honestly, I bummed that you weren't on when we did the big MicroConf 2020 announcement, that of course had to be all changed now that COVID was. I don't know. There's been milestones that I wanted you to be on Twitter and engaging in and I knew that you weren't on it. It'll be cool to have you back there to share in that.

Mike: Give me two days.

Rob: Two days. Sounds good, man.

Mike: I have not gone to look at my list of notifications either.

Rob: I am so going to go send you a bunch of DMs and @ mentions.

Mike: I'm just going to probably ignore them, to be honest.

Rob: If it's older than a week should you really, or a couple of days if it's a tweet. Cool. Thanks again, man.

Mike: All right. Good talking to you and I will talk to you next time.

Rob: Since Mike's going to be back on Twitter soon, if you're not following him he's @SingleFounder on Twitter. Hey, if we're not connected on Twitter, hit me up @robwalling. I hope you have a great week ahead. Thank you for listening. I'll see you next Tuesday.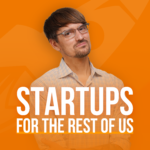 This week we catch up with Mike Taber, he comes on the show every once in a while to share his progress as he grows his SaaS App, Bluetick. We haven't checked in with Mike since before the quarantine, and the last time we spoke to him, he had more than doubled his revenue in the past 4-5 months. We will talk about how the COVID-19 crisis has affected Bluetick and other SaaS apps, some new insights that Mike has been learning about his customer base, and decisions he has made about the positioning and marketing of Bluetick.
It is difficult to try and land new customers when we are facing a global pandemic and a possible recession. If you are working on a startup, you might find it helpful to know how someone else is handling this crisis in their business.
The finer points of the episode:
5:00 – How Bluetick and other SAS apps have been affected by the COVID-19 crisis
8:35 – Mike's biggest success and biggest defeat in the past 7 weeks
11:32 – Where Mike's customers are finding him?
12:53 – What makes Bluetick different from its competitors
15:27 – An update on Mike's email campaign to canceled customers
19:08 – Mike's plans to change the positioning and copy on his website now that he understands how people are using Bluetick
25:28 – An update on Mike's podcast tour
29:36 – What Mike is looking forward to over the next month
Items mentioned in this episode:
Rob: Hey, look. It's Startups for the Rest of Us episode 494. As always, I'm your host, Rob Walling, and this week we catch up with Mike Taber. He comes to the show about once every month or two and updates us with his experience and progress growing his SaaS app, Bluetick.io.

Two things before we dive into that conversation. The first is we released the MicroConf Video Vault. Over 170 hours of talks across 194 different sessions recorded over almost a decade of events. We had previously sold some of these, some were accessible and some were not, but we took all of them.

They are on our YouTube Channel. It's youtube.com/microconf. We've created several playlists for some serial speakers. There's Patio11, a playlist of his talks. There's one of mine. We have a playlist of the Top 5 Rated Microconf Talks of All Time as well as a brand new playlist called Building your First SaaS: The Ultimate Crash Course.

It's ten videos and it's like a course where it starts at the beginning with idea validation and it runs through most of the aspects of building and growing a SaaS. Check it out, youtube.com/microconf. I hope you enjoy it as most of us are sheltering into place. I think there's some time to fit in some good marketing, growth, idea validation, and other MicroConf-type talks amid our Netflix binging and HBO watching.

The second thing is I'm trying something new this week. We have our very first sponsor. I do not plan to have ads run every week or anywhere near every week on this show, but intermittently a sponsor who's particularly a good fit. I will entertain the idea of having an ad on the show. I'm proud to say that through a connection with MicroConf, Basecamp has sponsored Startups for the Rest of Us and they bought a handful of ad spots that will appear over the many coming months. With that let's hear today from Basecamp.

Basecamp: We ask founders and entrepreneurs why they switched to Basecamp when their company started to grow. Cristina had just hired more people. When it came to internal communication, everything was all over the place. There was more work and more people than before and no way to keep track of it all.

Sometimes information was in an email. Sometimes in the chat room. They spent too much time on conference calls to figure out what was going on. Then one day, they almost missed the deadline for an important customer because the information was in the wrong place.

She knew they needed to get organized, but all the software she looked at seemed complicated and would take too long to train everybody, then she found Basecamp.

Basecamp puts all of your internal communication in one place so nothing slips through the cracks. Unlike other tools, Basecamp has an incredibly simple structure, organized around your teams and projects. Your team will immediately understand and start using it when they see the two-minute introduction video on our site. Go to basecamp.com to learn more and start a free trial.

Rob: With that, let's dive in with my conversation with Mike Taber. Mike, thanks for coming back on the show.

Mike: Hey, how's it going?

Rob: It's going good, man. Kind of sheltering in place here in Minneapolis. You as well in the Boston area?

Mike: Quarantine Mike here over the Boston area.

Rob: Quarantine Mike, Indeed. Stay safe. We haven't talked since before all the quarantine stuff happened, really before the COVID stuff.

Mike: Yeah. You know what's interesting is that you know that you're mostly an introvert when the vast majority of your life simply doesn't change when the entire country shuts down.

Rob: Right. It's like, wait the only thing that's different is my kids are home all day. You texted me and said, "I've been planning for this moment my entire life." It's great.

Mike: Honestly, there's not a lot in my life that has changed other than like I said, the kids being home all the time, and then little things like you go to the store. Now, you wear a mask when you go to the store. We don't order out pizza on Friday nights anymore because everything's shut down and my wife's business is a little different, but by-and-large, the rest of the stuff for me is not a whole lot different.

Rob: Wait, so pizza places are shut down? Because we can get to-go food. We pull up to the curb, we can get stuff delivered from Bite Squad, Uber Eats, DoorDash and all that. Are you not able to do that?

Mike: We technically could, but I wouldn't say it's a debate in our household. We want to support local businesses, but at the same time, what precautions were they taking? We don't really know and we're trying to cut down on the amount of junk food we eat anyway.

Rob: Fair enough. Cool, man. It's been almost seven weeks since we last spoke and the prior two calls to that, that covered six or seven weeks each, you were upbeat, things were working, you had more than doubled revenue than that previous about 4–5-month span. I'm curious as we start off—set the stage for us—has that revenue escalation continued or have you—like the other SaaS apps I'm seeing—been kind of hit by the COVID slow down?

Mike: It has not increased at that pace. I've had churns like most other businesses have and unfortunately, the churn that I've had has offset the gains. I have added customers and I've had people come to me and say hey, I can't let go see people anymore or they want to be able to stay in touch with people so they switch over and use email.

But then, I've had a number of customers that have switched and put their accounts on hold. Last year, what I've done is I implemented this mechanism for people to put their account on hold instead of charging them $50 in a mailbox, I would charge them $10. What that would do is it will allow me to keep all their data, still synchronize their mailboxes; they just really couldn't just log in and use the app.

I think the vast majority of my churn has been in the form of downgrades to pause accounts. It's not that the people are leaving. They are just saying, let's put things on hold until things settle down and we can come back and do this. I'm trying to remember if I had any outright cancellations. I don't think that I have.

Rob: Cool. That sounds reasonable and that is one note. If you're listening, that's why we look at revenue churn, not customer churn. It's one of the reasons. The other reason is if you have a customer paying you $10 a month and a customer paying you $1000 a month, then when those customers cancel, if you look at customer churn the numbers look the same but the revenue churn will be vastly different. For those two reasons, you can look at customer churn and it's interesting, but it's not nearly as accurate (I'll say) to your business health as revenue churn is.

I'm bummed to hear. I'm not surprised to hear that you're plateauing or whatever. Is that what it is? What's it look like? It's just a plateau of revenue?

Mike: Yeah. I've added customers, but it's just when I add a customer and then somebody downgrades, it's only adding a tenth of a customer.

Rob: It's a net zero.

Mike: Close enough to net zero. The thing is that I haven't really lost customers, I've just lost the revenue that would have been associated with those customers. I have had more people put them at pause than I have added.

Rob: Right, and that's still churn. It's not customer churn. It's revenue churn, but again I'm not surprised by this. How many people right now are doubling down on cold outreach or doing a lot of warm outreach? It's probably not as many as we were doing two months ago because as we head into a recession, people back off on things and they're getting a little more concerned about marketing purchases not working right now. There's a lot to it.

I'm curious to see as with a bunch of businesses. I have insight into direct financials of—it depends on how you count it—about 35–36 companies across TinySeed batches and angel investments I've made before TinySeed. The loose pattern I'm seeing is there's about 20% of SaaS companies are doing really poorly. They are tanking because they are in an industry that's directly impacted by this, whether it be travel, senior living, something like that. Then, 20% are doing extremely well because they're for remote workers or they have to do podcasting. They have something that a lot of people now are diving into remote communications.

Then, there's that 60% in the middle that is slowing down, it's what it really is. They're not falling off a cliff, but the growth is either not what it was or they're plateauing quickly, and I'm curious to see over the next 2–3 months as businesses are reopening here and around the world, you know what happens with those, right? What that means for that 60% in the middle. I feel like you're probably in that bucket where it's a wait-and-see type thing. Over the past seven weeks since we last talked, tell me about your high point, the biggest win, and your low point, perhaps the biggest defeat.

Mike: One of the things that we talked about before was there was a fairly large customer that I was trying to get on board and I was trying to get them to go straight to buying Bluetick then they came back and asked if they could do a pilot program.

I'm about probably two-thirds to three-quarters of the way through that right now. They've sent me a few questions here and there and they are testing it out. They haven't come up with anything major. There were two requests that they had. The first one was oh, can you add this font? Because our boss really likes this particular font, Mike? Yeah, I can do that. So that took like very little time to do.

The other thing was they came back and asked and said the email signatures weren't showing up in the emails that they were sending, even though they had it set to the mailbox. Oh, that's because you didn't add in the shortcode and the reason why it's not added in automatically at the end of the email is because some people like to put a PS at the end of it and they're like, oh my God, I really love that feature.

Well, it's nice to be able to explain that. Then I also added another pilot program that is actually a paid pilot program for a small company that could be worth anywhere from $500-$1000 a month.

We'll see how that goes. They're paying, I think, $100-$150 a month right now and they're going to see how it goes. If it goes, well, then they'll scale it up for other people in their company. But they're kind of sidelined right now. They can't go out and visit customers. That's why they're looking at Bluetick.

Rob: Cool, that's exciting, Man. Congratulations. How about your low point?

Mike: I can't point to anything where I'm like, oh, that was horrible or that was awful. I can't think of anything off the top of my head that comes to mind. I wish that it hadn't happened or that it was sucky to deal with. So I guess I would take that as a good sign.

Rob: Yeah, not having a low it just kind of like it just was going along. I'm happy to hear that.

Mike: The closest I could come up with if you were to put a gun to my head would be when I was outside trying to do yard work and I was trying to drill out a Rhododendron root in our yard. I have a power drill and I was a little too close to the roots. It caught on something and yanked my hand around and sliced my finger open. That's the worst. It did hurt really badly for about two weeks. I don't know if that's ever gonna be the same, but it's starting to heal now.

Rob: […] That's not a business low, but it definitely is. I would qualify that in the low category. It sounds like I have another question here. You mentioned last time you had bigger prospects coming through the $500–$1000 a month.

The one that's in the pilot was one you already had, but then you have another customer that's approached you and I had commented like, this is a way to build a business fast. It's large customers. I'm excited to follow that and I will definitely follow-up with you next time we chat to hear if they came through.

Once again, I'm gonna ask you, do you know where these people are finding you? Is it still word-of-mouth? You said it was one-on-one recommendations, word-of-mouth and there is an entrepreneur's organization, EO Facebook group. Is that the gist or are there other places where people are finding you? You know why I ask this because if you can't figure it out then how do you get more from there?

Mike: Yes. So, this one was the other prospect that I'm working on right now. They're doing a pilot program, so the second one. They were a referral from somebody I know who has a SasS app. They've got a bunch of customers and their customers came to them and said, hey, do you know anything that could help us out?

So they essentially had pitched Bluetick to their customers and we worked out an arrangement to help figure out how that was going to play out. But they've got a customer base that I could potentially pitch Bluetick to if this works out for this one customer.

We're trying to figure out how to make it work between that business and my business and if it works out great for this customer, then maybe they've got something that they can pitch to their other customers. If not, then, we'll see how it goes but I might be able to leverage that relationship to help build Bluetick because they do have a customer base that could potentially use Bluetick.

Rob: That's nice. It's a good way to keep it moving forward. Let's see. I'm glad you have stuff in the pipeline still even at times like these. Do you know why Bluetick? Why are these folks coming to you and not to one of your competitors? What's the differentiation that they say, oh, this is why I need Bluetick rather than XYZ competitor.

Mike: It's a few different reasons. For a couple of them, it's the price, which I found odd because I looked around at the competitors that I tend to focus on are the ones that are in the $20-$50 range. I know that Bluetick is priced higher than those, but I have found that there are higher-end competitors that are serving larger companies. They're looking at Bluetick because those vendors charge a lot more than Bluetick. I hadn't realized that initially, but some of their prices are much, much higher, like a couple of hundred dollars. They look at it from that perspective, especially if they have like 10, 15, 20 mailboxes. They're not going to spend $200 mailbox for that kind of stuff.

Rob: It's nice to position yourself against those folks. I remember with Drip, we were like, oh, everyone's comparing us to a Mailchimp and AWeber. They have a free plan and $15 a month, then $19. Then the moment where it's like, wait, why don't we try to position ourselves against Infusionsoft which starts at $2000 upfront and $300 a month? And we did.

We built enough features that I felt that we could position ourselves against and suddenly we were easier to use, less expensive version of some really expensive software. Infusionsoft was the cheapest. It was like Marketo, […] all these things are thousands a month. If you can tap into that, that's awesome.

Mike: Yeah, that's kind of what I'm doing at the moment. For others, it's word-of-mouth or referrals. The person who came from the Entrepreneur Organization was actually recommended by somebody else who's in there (at least I believe that). Both of us talked and he thought that he's the one who recommended it, but we're not absolutely sure. But that was another one. And then, just general recommendations from existing customers.

Rob: That's interesting. Obviously, it's good to have customers recommending you and referral carry such weight when people vouch for you. It means that hey, this good software. I'm going to use it. I'm probably not […] as much of a comparison as I would in other cases, but…

Mike: Well, that's why they found it. There's a difference between why they find it and why they choose it.

Rob: Right. That's what I'm trying to get at because I'm concerned that if all of your new customers come from current referrals, that's only scale so far and I think for now, as you're doing things that don't scale, scraping, and […], I think it's fine but longer-term, I think in the back of my mind, how are you going to get outside? If you get outside the bubble or this fear of folks that know you and current customers, how can you take hold of traffic and still even win those deals? That's when you can grow predictably and know that you're going to grow each month.

Have you gone back at all? Had your warm email campaign that was going out to canceled customers, you had people from Linkedin, and it was connections you had. You had run it for a while, you got so much feedback, and you were only getting really not that many customers from it. I believe you had turned it off last time we spoke. Is that something you revisited? Do you plan to revisit it? Or is it just kind of done at this point?

Mike: I got to a point where I didn't feel like I was really learning anything from the people that I was talking to.

Rob: Yeah, I remember you said that.

Mike: That is why I turned it off, but then with this whole COVID-19 thing, I would say it's not a great time. I've kind of shelved it for the time being. Will I come back to it? I can definitely see myself coming back to it once things settle down a little bit, but I just don't think that it's the right time. One of the things I found was I was spending a lot of time on the phone, so I wasn't getting nearly as much done on the other things that I wanted to move forward with. Right now, I wouldn't say that it's downtime but certainly have the ability to put more dedicated time into the things that need to get done. So I have a hard time justifying doing that now is all is what I'm saying.

Rob: I just don't know if it would work that well right in this climate because people are just holding their breath, waiting to see what's gonna happen next, and the fact that you said last time as well, you just stopped learning because at first you can learn or you can try to get prospects, try to get sales, but the learning becomes […] after you've had 10, 20, (I think you said you did) 30 calls or something like that. It gets old having the same conversation, so I get it.

Mike: The other thing is, I'd rather spend the time working with these customers who are doing the pilot programs in an effort to help make sure that that money eventually comes in than hold all these calls where I'm not learning something.

Rob: Right, because that's the thing. You had mentioned that $1200 a month, the big pilot customer that they might need the sealed .NET component replaced. We've gone back and forth over the course of 12, that may have been 18 months now when you first brought it up. But last time we talked, it was kind of like, well, just leave it for now. You have the ability to roll it out to one mailbox at a time and if somebody needs it, you'll bite the bullet, you'll write the code. But if it's not going to grow revenue, if it's not holding back people from signing up, then just leave it over in the corner. Has that changed?

Mike: I did go in and I took the time to rewrite that stuff. I've been testing, rolling it out to a couple of mailboxes and I had so many volunteers say, yeah if you want a guinea pig, I'll do it.

I'm working on making sure that the transition from between the old storage system and the new storage system is functional and doesn't break anything moving forward. But the sealed .NET component is in the process of being ripped out and I'd say it's pretty close. I'm not done yet because I still have to resynchronize data for all the existing accounts but it's getting closer.

Rob: It's cool, that's exciting. At least here, you have one-off accounts doing it and kind of in a beta phase because I know that was something that was on your mind for a while and we always talked about it. It's gonna take a week or two weeks or whatever.

Mike: Two years.

Rob: Two years? Yeah. I took some mind space for a while.

Mike: I was more concerned about the amount of data that I would have to resynchronize. I wrote this script to go out and pull back the data and just say, oh, how big is this? And it was a lot bigger than I thought. There's a lot more data out there than I had expected.

Rob: Last time we talked, I've kind of for a while been saying, what is Bluetick's positioning? What are people using it for? And you had said it was mostly warm email that originally you thought, cold and warm. You didn't want it to be cold, but a lot of this stuff is people using for in getting values. Mostly, warm email is moving people through a sales process, but there's not much prospecting going on. With that in mind, are you going to change your positioning, your copy on your website to lean into that?

Mike: I will. I'm not sure where to start with some of it, to be honest. It's like I've pushed off on prioritizing that as the thing to sit down and dedicate time to and think about, but it is something that I need to do. That's on my list to do. I just haven't made that a priority. It is something I have to do, though.

Rob: Right. The priority sounds like onboarding and sales of large customers, writing some code to keep those large customers moving through the pipeline. Is that pretty accurate? What else have you been up to? If you talk about it in a given week?

Mike: Honestly, that's 90% of it. Just making sure that those things are moving forward and that existing customers have what they need. Some people are moving stuff around inside of Zapier or they have a problem because like, oh, I've got a couple of hundred email sequences in here. I'm having issues with this piece or that piece. What do I do? Can you implement a different search mechanism here? The current one just simply doesn't scale for the data that I have.

Rob: Yeah. So it sounds like support plus plus.

Mike: Yeah, I would say so. Also thinking about how the application itself is going to scale out when somebody has 20, 50, or 100 different users under the same account. Right now, the way it's designed and set up is you have a subscription and there's an account associated with it, so a subscription is really just the billing information. Then underneath it, you can have all these different accounts.

That's the way it was designed initially, but it was never implemented in such a way that you could have multiple users in those accounts and also how they met other accounts outside of your subscription. Does that make sense?

Rob: Yeah.

Mike: It's hard to describe, but the backend storage system was not written to support that. The database and stuff were all designed properly, but there are certain things that I guess I just didn't think about at the time or just hacked them together and just threw it out there and now I'm in the middle of saying, how do I get these larger customers on? I'm realizing there are certain ways that the data is stored that it fundamentally would break if I were to have multiple accounts for each of those. So, if they have 50 sales reps and each of them has their own account that breaks. It just doesn't work.

Rob: Yeah. I've built so many things like that where you're trying to get it out the door as an MVP or something that people can use in production. You don't want to gold plate that from the start. That's something that I would absolutely imagine needing to rework.

There's gonna be code to rewrite. There's gonna be database instances to upgrade. There's going to be failovers and redundancy with stuff to add. That's the thing that I don't think if you've ever built or hosted a SaaS that does start to scale at a certain level, or you just start getting some larger customers even. If your use case to date has been 1–4 person teams and then you get somebody with 50 or 100 people in there, it's bound to break something. So obviously, it's a bummer to hear that you have to get into the code and constantly do that.

Mike: But honestly I'm pretty close to having those things dealt with as well. Actually the code is deployed to the point where new users are using the new storage system so they presumably would not have this problem. It's the current existing users where I have to migrate their data and verify that everything's going to move over properly.

Then there are a few switches I have to toggle in order to pull the lever to make sure to have everybody move over to the new storage system. I'm kind of doing it slowly because I don't want to break things for existing customers. With new customers, if something's broken, I'm not as worried about it because their business is not dependent on it yet, whereas old customers, I know that they're using it and I don't want to break stuff for them.

Rob: Yeah, and that's the balance, right? That's the dance of launching an app, having users, and then meeting. I was going to say having everything is great until pesky customers get involved, but you could feel me.

Mike: I knew you were going to say that. I knew you were going there.

Rob: But yeah, and then you're trying to keep the train going while you're changing one of the axles. That's essentially what it winds up being.

Mike: And in the middle of a pandemic.

Rob: In the middle of a pandemic. Cool. Back to positioning, marketing. It hasn't been top of your list. Again, it's like we're in the middle of this global chaos. I'm guessing your traffic's not way high and people aren't coming and leaving because you don't have the exact right positioning on the home page.

To me, this is something you want to do in the next couple of months. If you do realize that there is a value prop here that really no other tool offers and that these big customers that's really what they want, it's not a cold/warm email tool, but it's an email tool to move people through a sales process, that's pretty interesting positioning because then, all the features on that home page are what are the actual features that do that, that the other tools that call themselves cold/warm email that they don't do. You do have those, right? You have those features because you've built it to check every 10 minutes. You've built it to look in people's trash folders. There's a bunch of stuff that rattled off a couple of episodes ago. Everyone knows I don't listen when you talk.

Mike: Are we married?

Rob: No, but you do have differentiators. I've been trying to find out if you just throw a bunch of your differentiators. These are our differences. Then it feels like a feature race or a feature competition. But if you start at the top and you're like, this is our H1. This is our positioning and why we're different than everyone in a headline. We move warm prospects through a sales process or whatever, and then follow up with the actual features in it. It feels more like this is similar to XYZ cold competitor.

But these folks are just one step into the process and if they're designed for that and I need that, then it becomes a no brainer. That that's all I'm thinking is it should probably change at some point. But again, it probably doesn't need to happen in the next week or two.

How about the podcast tour? You had scaled that back because you had some emails sending out of BlueTick. You had scaled it, but you did it a little bit. Then you scaled it back because you got busy with sales and some development. Then you had ramped it back up. What's the status of that?

Mike: I scaled it back down. More because of time than anything else. I more or less just got distracted with some other stuff. I've still got the email campaign set up that I could go out and kick those off again. I just haven't done it.

Rob: I know I'm starting to sound like a broken record, but this is a time, during this pandemic, the sheltering in place, and the potential of on the precipice of a recession is like I think it's great to really hand-hold prospects as they come in. I think it's time to refactor code. It's time to rewrite email sequences. It's time to do some things. I'm not sure that right now is the best time to be reaching out to do a bunch of stuff.

Maybe a podcast is probably exceptional because there are a lot of podcasts being recorded. A lot of content being put out. But if it comes down to that balance of I can onboard expensive customers or I can be marketing myself on a podcast, it may be better to do in a month or two.

Mike: We've gone through a bunch of stuff where the way I look at it is I'm prioritizing, trying to land those large customers over, trying to go out do outreach and outbound marketing activities and things where it could lead to new customers. I don't necessarily know if it will, but if I don't buckle down and land the customers that are currently in the pipeline, then I'm not going to learn anything about that process, nor am I going to be able to put myself in a position where I can add more customers like that because I've learned what the problems are with the software, where it breaks down, and where it doesn't do the things that those larger types of organizations need. Then, I'm back at square one where I'm just going after those small customers that are only one and two people. I don't think that that's doing me any favors. I really think that I need to learn the stuff about those large customers because if I can land more of them, it's exponentially more profitable to land those types of customers than it is to go out and do a podcast for money which may or may not ever show up in the future.

Ron: I hear you and I agree with that. I do have a concern longer term, that if you're just getting one or two prospects trickling in each month that you're working with, you need to turn that into something sustainable and that has to be lead gen, it's demand gen. Whether that's through just marketing, doing podcast tours, whether it's through the warm email outreach, whether it's through all the other things we could rattle off, SEO, content marketing ads, blah-blah-blah, which you don't want to get into right now.

But I do think that the podcast tour is something you already have set up and it could go on probably earlier than I think you want to because that's going to take time to pick up. It's going to take days or weeks for someone to get back to you, then to book it. and then for it to appear. If you push that plan out in 90 days, maybe start getting appearances after 100 days and 120 and 150 days. It just takes a long time. I had never thought the podcast tour was the end all be all and going to be your big lead gen, but if you're able to land larger customers, then you don't need that many and podcasts are easy for you, right?

It doesn't take a lot of time assuming that the email sequence is totally automated. In your shoes, I would not be sending them right now, I think because of this current situation. But I think if we get back to our old normal or at least not back to but start approaching that old normal of the pre-Corona and things start opening up and people start feeling a little normal, I would hit start on that.

The interesting thing is it sounds like you're doing a pretty good job of landing some of these big accounts. You had landed that $500 a month client who then upgraded to an annual plan. You have one or two pilots going on, in essence, right now. One about to start, one going on with. It's a lot of revenue in terms of the state or the phase that the Bluetick's at. Just getting a few more prospects into that pipeline (I think) could really continue to make a difference.

Mike: Yeah.

Rob: When we last spoke, I asked you, what are you most looking forward to over the next month? And you said two things. The first was to have you all the IMAP stuff fixed. There was an issue with that IMAP. Second is you were in the process of onboarding the $1200 a month customer and you were looking between our next call. You were hoping that that would be there. Obviously they're in a pilot now. I'm going to assume one of the things you're looking forward to is them actually you're in the same boat with them. Talk to me about the IMAP.

Mike: Actually the step back for that, like I had wanted to get them on board as a customer, and what I think that I learned in going through that process was they said, can we do an unpaid pilot? They wanted to extend the trial, which was basically four weeks instead of two weeks and I said, yeah, just because of the size of it, which totally makes sense.

What I learned was like, if they're switching from a competitor to use Bluetick instead, then chances are good they're not just gonna jump in and get married to the products immediately and try switching everything over.

I put together a proposal for him and I said, look, I won't charge you for four weeks so we can get you everybody moved over while you're doing this. That way you're not paying for two products at the same time. I set up this whole big proposal.

They looked at it and they thought it was great. They said, we'd like to do a pilot first and in retrospect, it's obvious that that's the next step. But before that, my mind was if I can get them on board as a paid customer, that'll be great. I'll have the revenue in about a month. But obviously that didn't happen and what I learned from that is for these larger customers, they're going to want to do a pilot first.

I still consider that a win because it's still moving forward. They didn't walk away. They didn't decide to go do something else or say, no, this isn't going to work for us. It moved forward just not to the level I realized because I didn't think hard enough about knowing that there were extra steps in the middle there that we're going to need to be taken.

Rob: Sure. It's a win for a couple. I wouldn't say a full win, but it's an in-process potential win. It's a win in the sense that they haven't canceled and backed out. And it's a plus because you learn something, right?

You learn that you should probably propose a pilot from here on out with these larger customers. Obviously you should pitch to pay and sign up, but if they bocker, if they like, we've got to think about it, then you know that next thing, the objection, the anti-objection is like, hey, what do you do? We do pilot. We'll set it up for this much time. You now have that playbook down. So cool. That sounds good. How about the IMAP stuff?

Mike: As I said, the IMAP stuff is fixed and deployed and it's not enabled for the current customer base. There's a couple of accounts that it is enabled for, the other ones that it's not. But anyone who adds a new mailbox, I believe as of now, actually like a week or two ago. Anyone who adds it at that point uses all of the new stuff as opposed to the old stuff. I've mostly ripped that stuff out and it's just a matter of cleanup activity, to be honest. It's converting all of the existing customers over onto that new mechanism.

Then I can rip out all that extra code because I basically have duplicated code because it's like, oh, you're using the storage version 4. You're a "'legacy customer." You're using this stuff and go through this pathway. If you're version 5, use this one. Then once I get everybody moved over, I can rip out all that old version code.

Rob: That's the best feeling. Ripping out like 5000 or 10,000 lines of code. Oh, my gosh. It is like spring cleaning your house or something.

Mike: Yup.

Rob: Actually, not a spring cleaning house. Having someone else spring clean your house. That's more what it's like. Then talk to me about this. From now, looking forward, what are you most looking forward to? And I'm going to put one on the list, it's to land this $1200 a month prospect. Do you have anything else?

Mike: I would say land the other prospect. They're doing a small pilot with about 10–15 people, something like that. Then if they scale it up, it could be anywhere between like 50 and 100 people that they add. We'll see how it goes. I want to find out more about what those people are using it for. It was interesting because when I was talking to them, they're currently using Mailchimp, which…

Rob: It's such a different tool.

Mike: It is and honestly, if I were to explain all the details of what they're doing and how they're doing it, you'd look at it and say you're kind of crazy to be using Mailchimp in that way. You wouldn't use Drip for that either. Like it's just not built for what it is that they're trying to do, but they're using it for that because somebody found it and they decided to use it. So, learning more about their situation, seeing if there are other companies that are potentially like them in that similar situation would be great. But I really want to get through the process of selling Bluetick to those people. If I could land them as a customer, too, that would be fantastic.

Rob: Got to be honest, man. It's so fun to hear in full sales form, just building the stuff, getting them in the pipeline, getting them into pilots, having these big deals come through. It's just such a stark contrast to where you and the business were 8, 10, 12 months ago.

It's cool. and I know that the percentages of prospects that you're able to land are not 100%, so I would expect that you'd land one out of these two. I'd be super overjoyed for you if you land both of them. When we catch up again in a month or two, I'm also looking to hear about how this all plays out.

Mike: Yeah, I would consider it a win if I landed one of these two.

Rob: Very cool, man. We're going to wrap for the day. If folks want to keep up with you, have you been on Twitter at all?

Mike: No.

Rob: Ok so we don't do @SingleFounder. So bluetick.io folks want to see what's going on and check out the app if they haven't seen it since the last episode. I'm just in the habit of when I'm talking to people at the end of an episode, I say their website and their Twitter handle. Anyway, man, thanks for coming on. I think hopefully the listeners are enjoying the ongoing story and we'll catch up with you again in a bit.

Mike: All right, sounds good. Take it easy.

Rob: Talk with you again. As always, thanks to Mike for coming on the show every once in a while and updating us on his story. If you're listening, but you're not subscribed to the show, you should head into your podcatcher and search for startups. We're usually in the top three or four and we do have full transcripts of each episode that we put on startupsfortherestofus.com. As always, thank you for listening. I'll see you next time.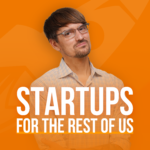 Show Notes
In this episode of Startups For The Rest Of Us, Rob checks in with Mike Taber on his continued progress with Bluetick. The final conclusion to the Google audit is revealed, and they check in with the .Net component problem, the podcast tour, and more.
Items mentioned in this episode:
Rob: In this week's episode of Startups for the Rest of Us, I catch up with Mike Taber. He'll give us an update on what he's been up to with Bluetick for the past five weeks. Welcome to this week's episode. I'm your host, Rob Walling.

This week on the show, we cover topics and tactics related to building and growing startups in order to better your life and improve the world in a small way. This is a show made by and for ambitious startup founders who want to build ambitious startups but want to stay sane at the same time. And our willingness, our sacrifice, our life, or our health in order to grow our company.

We want to make interesting things. We want to be constantly learning, growing, and evolving. We want to be in control of our time. I think that's a big motivation while a lot of us start these companies so that we can work on stuff that is super interesting to us. We're able to create and push things out into the world, do things in public, create opportunities for ourselves, and own our own destiny.

We have many show formats, interviews, hotseats, and listener questions. But every five weeks or so, Mike Taber, comes on the show. He and I co-hosted the show for the first 448 episodes. Now, he is spending a lot of time focusing on his startup, Bluetick at bluetick.io. He updates us on his journey. He's taking a social media hiatus, podcast hiatus, and he's really focusing on trying to grow the startup.

If you haven't listened to episode 470 and maybe even 465, you can get a little more background on what's been going on. This has been an ongoing conversation and you hear me refer back to things that Mike has been dealing with, fighting trough, and struggling with for quite some time. It was a good conversation this week. I think Mike's making some progress on some friends, not as much progress on the marketing side. You'll hear me bust this chops about that a little bit in this episode. Overall, I think you'll enjoy it.

Our big future of MicroConf announcement went live last Friday. I imagined you heard episode 474.5 that I put into the feed that had the audio content of that announcement. It was super fun to put together. It was one of those things that's super stressful. It is when you're launching something. It's one of these things that I couldn't talk about on the MicroConf team. We've been talking about and thinking things through about expansion plans for years, literally, but pretty intently for 5–6 months trying to plan everything out. Even just having a video, recording a video like that, having it produced, and having a moment where everyone watch at the same time was definitely exhilarating and it was an experiment for us.

We wanted to part toes into the water, but it came out really great. As always, thank you for all your support. We really are just looking to get more people to connect with one another. I hope to connect with you, but I can't meet everyone. The idea behind this whole community has always been connecting more of us to one another, which is exactly why we plan this expansion, and exactly why we're diving in headfirst in 2020 and beyond.

It's getting close to the holidays. I hope you're taking some time to think about what the new year brings and to spend some time with your family. I'm going to continue to push the episodes out every Tuesday. For now, let's dive into the conversation with Mike.

Mike, thanks so much for coming back on the show.

Mike: Hey, how's it going?

Rob: It's going pretty well. I always enjoy our conversations. I love circling back up with you and hearing what's going on with Bluetick.

Mike: Yeah, cool as well. Where do you want to start today?

Rob: You told me offline that you had a pretty big win this month. You want to tell folks about that?

Mike: Yeah. I was working through a trial with a customer. They were looking at everything because they wanted to use Bluetick for their team. They signed up for the $500 a month plan. It's a pretty big win. It's one of the largest plans that I have at the moment. I see that somebody signed up for that, went through some onboarding things with them, got all of their user accounts setup, and got their mailboxes added. I know that they were working on some integrations to do direct work with the public API for Bluetick. So far, everything seems to be going well. I answered a few support emails but no major issues to speak of, so that's nice.

Rob: Congrats. That's super cool to hear. I know that has an impact on your overall MRR. It's cool to hear. We really haven't had a big win like that in a long time since we started talking about this, so I applaud that and I hope to hear more about it next time we circle up.

Mike: Definitely. One of the things that it made me realize was that in terms of the team accounts, obviously, getting a $500 a month customer versus a $50 customer, that's a huge win. Not just a win. It's also a large revenue boost.

In the past, I've been looking at smaller companies where they've got anywhere between one and three mailboxes or something like that. But the level of effort for those larger customers is not really that much bigger. For this particular customer, they sell software which I hadn't have a whole lot of success trying to sell Bluetick to customers who were running a SaaS businesses. Even if they have a lifetime value of several thousand dollars. Even though those numbers tend to fit well with services company where they're selling something that's $5000, $10,000, or $15,000.

I think that the reason for that was more because I was looking at the types of customers who are selling. They're lifetime value was spread out over a much greater period of time versus the ones like this one, where somebody buys our software and it's a couple of thousand dollars right upfront. It just made me realize that there's probably a lot of other customers that fit that type of profile where their price point for their software is, even just the starting point is probably relatively high, and it will be worth talking to these people and say, "Hey, would you like to put an automation process in place such that you're reaching everybody who starts a trial?" I think it's just a matter of segmenting the types of software companies and what their price point is.

Rob: If you're listening to this and you fit that bill, reach out to us questions@startupsfortherestofus.com or you can hit up Mike. I was going to say DM you on Twitter, but you're not on Twitter anymore. I don't want to call out your personal email address on the show, but we'll absolutely get this over to Mike if you send it there.

Mike: It's pretty easy to find.

Rob: Yeah, you're email. You can contact Mike, singlefounder.com. I'm guessing you have a contact link.

Mike: I think it's on the website.

Rob: I guess they can just go to bluetick.io. That's what I'm going to ask. Cool, this is a great win. How can you get more of these? I don't want to dig into all the details of the customer, obviously, but what industry, why did they sign up, and how do you find more of them? Sometimes these things are anomalies, obviously. If you think it is, could be a repeatable customer or type that works for you? I think that would be a big win.

Mike: Yeah. I'm definitely going to look into that a little bit more once December is over. I've got a bunch of other things going on that I'm working on that are just taking time and effort to do. I just don't really have the bandwidth to expand the energy and focus to go after those other things. It's definitely something that I want to proceed and go after starting in January.

Rob: Cool. That was our big win. Tell me that this is not our big loss or our big agony of defeat moment, Mike. The Google audit, is it done. Is it done?

Mike: Yes, it is.

Rob: Yay!

Mike: Yeah, I know. No kidding. I've got the letter of assessment. I don't remember whether I had that the last time we talked or not. I think I was still waiting for it, but I got it back. As soon as I got it, I turned around and send it to Google. It was about a month later, I sent it to them, and they replied to the email that I sent with the letter of assessment saying they're still waiting for my letter of assessment. I was probably less than polite in my response because it was literally right below where they had written, "Where's your letter of assessment?" but the next day, they emailed me and said, "Hey. Everything is good. You're all set."

Rob: That's really good news. What sound effect should we trigger it? Is it people clapping? Is it glasses clinking?

Mike: I don't know. Maybe a car crash?

Rob: Yeah. It's been such a trainwreck. I'm happy for you. This is a second win. We're off to a good start. It can only go downhill from here as well.

Mike: Do you want me to wrap up right now and be done with it?

Rob: Yeah, that's right. No. I'm glad to hear it. It's been about five weeks since we talked. Did it take much of your time during that five weeks? Was it just a small blip?

Mike: No. It was just a small blip. I didn't have anything to do. Once I've got all the paperwork back, I sent it to Google, and basically just was waiting for them to come back and say, "Hey. This is all set." I think that I have heard that if you email them again, it basically puts you back to the bottom of the queue, so you're better off not saying anything which is just the most bizarre way to handle it, but it is what it is.

They probably work backwards from whatever's been sitting in their queue the longest. I get that but it still sucks to have to wait and not be able to ask, "Hey. There's this deadline coming up. Are you going to do anything with this paperwork I sent you?"

Rob: Cool. Let's move on from that. That means you have five weeks of undistracted work. Life never gets in the way like getting sick, or thanksgiving, or kids. Being home from snow days, I'm sure, happens or whatever. I haven't had that yet this winter but I know it's coming.

Talk to me then. There's been a recurring theme around this untestable sealed .NET component. I brought it up multiple times about, "Hey, are you going to get rid of it?" and you said, "Yes." Last time we went back and forth of, "Should I be doing sales and marketing or should I be getting this done?" we actually had a comment from a listener, Ralph Corderoy, on episode 470 which was the last time we talked.

He said, "Regarding ditching the .NET package that makes testing hard, it hasn't been made clear why the application code needs to change. A re-implementation could take the subset of the API that the application uses and provide just that; none of the application code would know or care, and then whatever's needed to 'peek through' for testing would be added. This seems much simpler than altering the application code, to use a new API that would need designing in parallel, thus take less time and be easier to justify."

Mike: Yeah. It's not an actual. It's not an API. It's an actual library that's compiled into Bluetick that's the problem.

Rob: Got it.

Mike: I'm not sure I completely follow what he means by some of that.

Rob: I think if you have coded it to an interface or something that you have created. He's saying that it's an internal API. But it is interesting. The bottom line is you said, the way it's done, it's a tremendous amount of work because you have to read a bunch of stuff in the database. Do you really need to redo this stuff in the database, by the way? Would it be possible to not do that?

Once you switch the component, it has to be. When I say possible, sometimes you have a naming convention that you used the vendor's name in the components name in it. If you switch it over and it's a new component, it's confusing why do we have that legacy name. The code would still work, right? That's the thing I'm thinking.

Mike: Yeah. There's a decision that I made early on to save some time, which was to take the component that they have and dump it to a JSON file, read it back, then put it back into the object. That's part of the problem. It's not even just an interface. It's the entire component. It's being sort basically as a binary blob. It's not nearly as easy as it could be to rip that out.

I have written a bit of an interface around it to abstract it a little bit more, to make it easier to use a different component. I'm still going to have to convert all of those things in order to completely rip it out. I need to go through every single one of those blobs and convert it into whatever the new storage format happens to be. It's not just a simple rip and replace.

Rob: Totally. I have two questions on that one. It's Ralph's final question on his comment from that episode. He said, "What's the minimum that can be done to provide regression test to allow development to continue […]?" Is there a scope of less than what you described or is it all or nothing?

Mike: It's probably all or nothing because of the naming convention rely on that component. Since I don't have access to the source code for it, I can't just copy things out. I can probably decompiled it and use them as it is, but it'll still be really, really hard. It's just not easy. A lot of that stuff is integrated into my unit test, so I have to rebuild a bunch of that unit test as well.

Rob: Right. I'm not sure that I want to rehash this decision, but the more we talk about it, the more I'm thinking, "Do you really need to remove this?" You said that it was that you couldn't test it because it was sealed and you can't write unit tests around it or something. I'm just thinking, is that big of a deal? Maybe you just live with it. Last time we talked, you said it would be a week. At a best case, it would be a week of data, of rewriting, and the blobs of data manipulation.

Mike: No. It'll be a week of just a data migration. Once work is done, just to migrate the data is going to be a week.

Rob: Right. It's like two weeks or three weeks of full time work to get this done. When I hear that, I think, "Ouch. How important is this?"

Mike: There's other things I want to do including have a separate database for each customer for their mailboxes to be able to do more, to allow people to mind their mailbox for other information that they can't get any other way. There's literally no way to do certain types of queries in a mailbox. Even if you go into Gmail and start typing certain things, there's literally zero way to get certain queries to work.

I would like to be able to surface some of those things for Bluetick but some of those features are so far off that it's not worth it for me to go all the way down that road right now. I'm kicking at it a little bit to get certain pieces of it out, but I don't want to go down the rabbit hole of implementing software the next three or four months in order to get everything working in the way I want it to work and an effort to implement features that are probably a year off anyway.

I'm trying to rip out this particular component so I don't have to deal with it in the future. Then I can test things that I need to. Right now, I have a hard time testing email headers in certain ways, and going back to previous emails. It's just harder for me to do that right now because I don't have some of the infrastructure in place right now. I can't put the infrastructure in place until I rip this thing out.

Rob: Got it. It's a tough one. It's tough to have a code that you have to redo that doesn't provide value.

Mike: Without walking you through the specifics of it, it's really hard to describe.

Rob: Yeah. You have decided to rip it out. The last time I was pushing you to, "If I were you, you could ignore this." Obviously, you need to do sales and marketing because you need more customers to make all of it worthwhile, frankly. Having that legacy hanging over you head, the tech debt, it's going to slow development. It makes you not want to build certain features that you may want to build, and I was now more on the side of, I would eat it during this holiday season. I would eat it. Personally, I would eat the time. But I'm 55/45 on that or 60/40. I'm not 95/5. I think an argument can be made both ways. Where do you land right now? Have you started working on that? Or are you going to replace it soon? Or are you just going to punt it?

Mike: I started working on it a while ago, but it's just kicking out here and there, trying to abstract things a little bit more to get further along without breaking anything that's already in place. There is a second interface in there to replace it but I've got to write some of the code that's going to pull all the objects.

Right now, what I'm doing is I'm in a holding pattern probably for another week or so. Right now, I'm also still working on some of the additional multi-user functionality for that larger customer that I had, which I prioritize above pretty much everything else, to be perfectly honest, for obvious reasons.

Rob: Yeah. If it's revenue, that should rise to the top. That's the thing with .NET. My concern, Mike, is I think you have a history of letting things hang around for too long. Letting them linger, not just diving in doing the work, and getting it done so that it can be behind you. I felt like the Google audit was one thing. I know you could've done that fast. We've been talking about Google audit for how long? Seven months? Eight months? This .NET component, too. It's like six, seven, or eight months.

To me, if it's that, if we have been talking about it, if it's been that important that we have, then it's time to resolve that thing. To get it off. To get it off the to-do list. It feels like a shadow or a cloud that's hanging over your head. I just don't want to still be talking about that. I don't want you to still be talking about that in this spring or next summer.

Mike: I totally agree. This piece of it has to be resolved. For the Google Audit, I was holding off because I didn't feel like I had enough information to be able to make a good decision either way. I know that you're always working in a realm of uncertainty where you don't necessarily have all the information. Waiting to get more information isn't always going to give you the information you need to make a better decision.

I also recognize that Google was throwing this out there to everybody and saying, "Hey, you have to do this." Everybody was kicking and complaining about it. Nobody really knew what to do or what it involved.

I had a few conversations with other people. Before I went through the process and before I made the decision to go forward with it, I got at least some clarity. But none of that clarity I got was from Google, which sucks. There's not a whole lot that I can do about it. And even since then, I had conversations with other entrepreneurs who've gotten in touch with me, and say, "Hey. I know you went through this. Can you help us out? What it is that you had to do?" I've been able to help them, which is nice to be able to do. At the same time, I feel like Google could've been a lot more forthcoming with a lot of the information. They just weren't.

Rob: Oh, we know, Mike. We've been through it with you. You know what? I'm happy. I think a win for all of us is that I'm not going to ask about Google audit next time. That's checked. It's done. I want to get there with the .NET component. I know we can't just wave a magic wand and make it go away. It's something that I want to see we move past when you can. Obviously, I would prioritize the customer features, too. Anything's that driving revenue would be number one.

Mike: Totally agree.

Rob: Someone circled back, they wrote in an asked if you ever took the Enneagram.

Mike: No, I didn't. I took the wrong one.

Rob: You took a wrong one, yeah. It was a personally test that tells you what motivates you. I was saying for me, it was creating things. I have worked with folks who are about achievement and they were more of the Jeff Bezos role, where they didn't really need to build or make things. They just wanted power. I'm not just, but they wanted power and achievement and that's what made them happy.

Obviously, it's not a cure-all or whatever, but it's an interesting thing to learn about. The test is in our show notes, the link for the last episode, but I think a couple of people called in and said, "Yeah. I really like to know what motivates Mike and all that."

Mike: So, you're telling me I got to go in the show notes and look for that?

Rob: You got it. I can send you the link. I'll send you the link and I'll reimburse you for the $10 or whatever it takes, guys.

Mike: No, you won't.

Rob: I'm teasing, I know. Send me you're Venmo, Mike. There were some marketing stuff you were talking about. There was a podcast tour. You had someone sending emails to try to get you on some podcast. As I said, I didn't think it would be a long term impact but certainly getting out there, it's easy for you to jump in a podcast, and wondering if you've had any traction with that approach.

Mike: Yeah, I have. I've been in a couple of podcasts over the last month or so. Still working on other ones. I was on Sales Tools, and also on Jane Portman's UI Breakfast. That one's not going to be out until next month, I believed. I've been on those two so far. There's a bunch of others that I started reaching out to, and we'll see how that works out.

Rob: Okay. Two sounds okay. How many emails have been sent? That doesn't sound like a ton of traction.

Mike: No, maybe five or ten tops.

Rob: How did that happened? You hired a contractor to do it, right? Two months ago.

Mike: Yeah. Most of the stuff's set up. I'm just holding off on hitting the button. Actually, my mastermind group tomorrow, we're meeting up. One of the things that we have is, "Hey. That button's going to be click tomorrow to just blasting these things out."

Rob: Stop holding off on hitting the button. Why are you holding off on hitting the button? We talked about it last time. I was like, "Cool. You're getting ready?" You were like, "Yeah. I'm going to do it." Five weeks later, why hold off on that?

Mike: I don't know. Honestly, I almost feel like it was one of the reasons I built Bluetick to begin with. People don't want to hit that button. It's just need to be hit, to be perfectly honest. Honestly, my mastermind group member, he's just like, "Yeah. We'll just share control, just go in and click the button for you."

Rob: Yeah. Consider your chops busted here on the show that you did not hit that button in the past five weeks. I really thought that that was an easy thing. It mostly set up. That's something that you've got to be doing with these other stuff. It's easy for you to do. I just feel like it's one more step, it's one more action to get you going.

The other thing, please tell me you hit the button on this one, Mike. Cold email. You said you had 900 addresses from some LinkedIn connections. You have prior Bluetick cancellations. You have some sales leads that never converted. You just had a whole list. It wasn't even cold, it was warm, and you're going to bucket them in and start getting back in touch with them.

Last we chatted, that was going to start. You hadn't done it because MicroConf Europe. I said, "Cool. You're going to get that going." You generally agreed that, "Yup. This is the next thing to try to get more prospects." Tell us where you are with it.

Mike: Yeah. That's a total fail.

Rob: Oh no. You're killing me.

Mike: I know, For whatever reason, I feel like I don't want to start stuff in December when it comes to that stuff. I don't know why.

Rob: It's December 12. I think we last spoke, November 5th, maybe. Give or take. The three weeks before Thanksgiving, I think, are still good. I think starting stuff now it's December—

Mike: Really?

Rob: Yeah, I do. November was always typically a decent work month. It was never the best, but we always had decent growth. Whereas in December, things tended to level off with my apps. Now that we're mid-December, there's no reason to start doing it now. I don't think you want to book a call the week of December 15th. This is what we originally talked about. I was like, "I don't want you to start this Mid-January," which is now where you're going to wind up.

Mike: Yeah.

Rob: It's a bummer. It sounds like you don't feel good about it.

Mike: No, I don't. I don't really have anything to offer up for either than it just didn't get done. I should have. I can point out all sorts of things as to why I did or didn't, but at the end of the day, it just didn't get done. That's where things are at.

Rob: Do you think it'll get done before we talk next time? We'll talk mid-January.

Mike: It'll definitely get kicked off. Yeah, it'll definitely get kicked off by then.

Rob: "It'll definitely get kicked off by then." I love that. I am so quoting that back to you. I'm actually going to go ahead and make a note of it, that sentence, here are the notes.

Mike: Awesome.

Rob: Last episode, you had launched the Zapier integration, I believe. You want to update us on that? Is that yielding anything? Didn't you need a certain amount of beta users in other for it to be public or something like that?

Mike: Yeah. Right now it's in early access, but I need to get to 50 users in order to do any cold marketing campaign with Zapier. Until I get to 50 customers, I'm probably not going to get to 50 users for it, it would just be difficult to do that. There's probably ways I can hack it to some extent but I got to get to the 50 customers first.

Rob: I wouldn't do that. I would just try to do it organically. Okay, so we'll table that one. That one will be tabled for a while, actually. Something we ran at that time that we talked about last time was personal stuff like motivation, sleep, exercise. How was your motivation then over the past five weeks?

Mike: It's been generally good, but I'll be honest. I wish I didn't have to struggle so much when it came to front-end code for Bluetick. Part of it is just lack of familiarity with some of the CSS that's in there because I'm using libraries and templates that I got from WrapBootstrap. Some of it is just harder for me to do simple things than I would like.

I've started throwing things directly into the CSS, the style that I'm supposed to use in classes and stuff like that. I'm like, "You know what? I just don't care. This just needs to get done. It just needs to work."

Rob: That's a bummer. Do you have any budget to hire a front-end dev so you don't have to be mired in it?

Mike: I was actually thinking exactly that. Earlier today I spent two hours fighting and trying to get an image to display in the right place. What I'm thinking of doing is when I run into certain things like this, just go to my bug tracker and add them in there, so that it says, "Hey, this needs to show up in this particular place. I can't get it to work," then hire somebody to go through and get a lot of those things done for me so I don't have to do it. I don't have to spend my time and effort trying to figure out how to get it done.

Rob: Yeah. Any sticking point. We know you're bootstrapping. We know that there's not a ton. You don't have so much revenue that you can hire anyone full-time or anything like that. If this is a point of friction, think about the questions I just asked, "What's your motivation like?" You're like, "It's been good except for front-end code."

Front-end code is not just a technical challenge. It sounds like it's something you are not enjoying. It sounds like it's something affecting motivation. It could really solve a lot if you were able to pull it off and bring someone in part time. Even if it is 20-40 hours a month. It could feasibly reduce the burden on your mental state as well as allow you to move faster.

Mike: Definitely. I have no doubt that somebody can get it done probably five or ten times faster than I am. Just to say, "This is exactly how to do it." That would be perfect.

Rob: You're thinking about that. It sounds like a good idea. Is it something you're going to do? We can bat ideas around, but if it's not a good idea then don't. If it is a good idea, should that become a priority? For me, it sounds like it might be. Then, you have to take the step. You have to go on Upwork or work your network, you have to find that person, vet him and all that stuff.

Mike: I think that's the challenge I have. How much time is that going to take versus trying to do it myself. I don't know. I feel like I'll be better served having somebody else to do it knowing that it's going to take some upfront time and effort. It's just going to push off some of the time frame of the implementation for certain things. I get images completely in the wrong place. I really don't want to push a live, but at the same time, maybe it's not the end of the world.

Rob: Sure. Again, if I were in your shoes, which is how I like to think about and couch when I do offer advice, the concept in my head of what you're working on, how hard things are, and which you do and don't like, I would look to hire someone. I know you're focused now on getting features done so that the customer you just landed sticks around. That would be my number one priority. I would not let hiring derail that.

You're not going to be doing any marketing over the next three weeks, four weeks, because hold email is not going to work with the holidays. There's all these stuff. You have this time to crank through some things. To me, the big customer support is number one. Hiring, probably number two. And that unsealed .NET component in my head would be number three.

The hiring, an interesting thing you can do, whether you go to Upwork or Authentic Jobs or WeWork remotely, I have to think of which of those allow part time. Writing up a job description for front-end dev doesn't take that long. Maybe it takes you an hour to do it. You can use an old job description or whatever, old posting you've used. Post that.

If you post on a higher-end job board, you tend to get higher quality but a lot fewer candidates. It shouldn't take you a ton of time to vet. Again, that would be my second or third priority. Probably second priority that I was doing after supporting that big customer. I will say that and leave it at that.

I'm not trying to badger you to hire someone or anything like that. Or forcing you to make a decision. But, I don't want your motivation. I know what it's like to have crap on your to-do list that you don't want to do and don't like to do. I still have that. We have it on our whole entrepreneur career. It's trying to minimize that. It's trying to get less and less of that as you move forward.

I literally do look at my Trello board once a week and say, "What of these things I am procrastinating on because I don't want to do them? Can I just archive these things?" We have a VA executive assistant. "Can I hand it to anybody on the team such that I enjoy my life more?" I think that's important.

Mike: Yeah. For me, mentally managing the trade-off in runway versus how much am I going to be paying for this, is difficult as well. I only got so much runway to work with. At the same time, I've got to grow the business and anything that I spent is going to take away from that. It's like, "All right. How do I manage this?" If the complete business was cash flow positive then it wouldn't matter so much, but including my time is definitely not. That's where I struggle a little bit, like how much should I budget with this stuff? And how much money should I be spending on certain things?

Rob: Sure. That's without seeing your finances. Obviously, we can even begin to conjecture that. So, let's leave that one at that. I'm curious to hear where you wind up with it on the next episode.

How about sleep? Overall, your sleep had gotten much better over the last several episodes. Going back nine months, it was terrible, and it has gotten better. How has it been over the last month or so?

Mike: It's been touch and go. I've been sick for at least the past week or so. My kids were sick the week before that. Then, it was Thanksgiving and lots of other stuff in between. It comes and goes. Sometimes it's great and sometimes it's just not so much. I would definitely say it's generally better than it was six months or nine months ago, but I think I could always be better.

Rob: Yeah. As we know, sleep impacts everything. That impacts your ability to focus. It impacts your motivation during the day. It impacts a lot of stuff. That's something I know you're keeping an eye on it, but it's super, super, important.

Mike: Yeah. My doctors have me up to five medications again, I think.

Rob: Are you? Oh no. That's not good.

Mike: Yeah. The past couple of weeks have not been helpful. I get off with a bunch of stuff. I go back and the doctor's like, "You need to be on this and this." I was like, "All right. Fine." I'll come off with the two of them in about a week. We'll see how things will go.

Rob: Yeah. I'm just going to let that one go. I'm not going to dive into that. Exercise? How about that? You're exercising twice a day at some point.

Mike: No, no, no. Not that much. It was three or four times a week.

Rob: Okay. I think one day we recorded, you said, "I've exercised twice today." I think that was the statement. You didn't say you were doing it twice a day.

Mike: There might have been that.

Rob: How has it been though?

Mike: The past two weeks have been off. I think that's mainly because of Thanksgiving lumped in there but I've got to get back to the gym probably this coming week because I've been sick for the past week or so. I think I got there once or twice last week. I think it's just once at the very beginning of the week. Then, I haven't gone at all this week. I gotta get back there again next week.

I have the motivation to do it. It's just lately, I haven't had the energy because I felt terrible. Even right now, my sinuses are all congested. I'm a little loosey from the meds that I'm on. They affect your blood pressure, so the doctor warned me. She's just like, "Yeah. Be careful walking up and down the stairs." My god, this will be fun.

Rob: And you realized the reason I asked you about this stuff. I asked you about motivation because: (a) you're interested and I want to hear what's going on, but (b) I think it's a good touch point for you to think about every week or four weeks or five weeks when we discuss to really think, "How is my motivation?"

Exercise's probably more of an accountability thing that you think yourself the "next time Rob and I chat on the podcast." I hope you feel a little bit of friendly pressure to keep doing it. I think it's super helpful for all of us to have some type of exercise in our routine.

Mike: Generally, I'm still keeping track of everything that I eat. That's been going really well. I'm down at least 10 or 12 pounds or so over the past three months. That's been going well. I'm at least losing weight like I have planned on doing. Maybe not nearly as much because I haven't gotten to the gym nearly as much.

Rob: Right. Lastly, we'll wrap us up with differentiation. "I need to talk to some of my customers more." We had talked about, should you change your positioning? You brought up like, get things you need from other people like a W9, for example. You're going to have more conversations with customers to figure out if you need to add features to be unique, and then write the code to implement that.

Last time you were still noodling on stuff. Before that, you're still noodling on stuff like, "I'm not sure yet how to make this unique. I'm not sure what my angle is." I had said for not doing that, you need to have a unique traffic channel, would be the best marketer just to get people on top of the funnel or you need to have that unique selling proposition that differentiates you, the positioning that means, "Oh, at least a subset of people really need what I have and pretty much no one else has that." I'm curious where you are with that.

Mike: This leads into something you and I have briefly talked about before the episode. We're probably leave this off a bit. I was talking to somebody about possibly doing an integration that will provide a fair amount of that file collection capability. We only have one conversation so far, but their product is completely API-based. It would probably not be too difficult to get it to work with Bluetick. I still have to go and talk to a couple of customers to specifically know have that particular pain point of being able to collect files from people on an ongoing basis.

I just had that conversation with him earlier this week. Now that I've had that conversation—it's actually been yesterday that when we talk—I have to go through, go back to those customers, and say, "We're just thinking through this. Is this something that would be of interest to you? Will it make your life easier inside of Bluetick? If so, do you also know anybody else who has a similar type of problem, where right now they've got things hacked together in Bluetick, but with an integration like this, it might be possible to make it a much smoother experience? If so, I want to know if there are other people who would benefit from it and what those people like like? How to get in touch with them?" Once I know that stuff, then I can decide whether or not to actually build it and do that integration.

Rob: Interesting. It sounds like a one-off thing. It's not like you're actively reaching out to customers and having conversations. Or is this an outreach thing from you? Or was it an outreach from them?

Mike: For the integration?

Rob: Yeah. For this. I think you said that there's a customer who probably needs that or a potential customer.

Mike: Yes. They're making it work right now. They're just basically asking people in an email. My idea was to basically bake the functionality directly into Bluetick, so when they send the email, they can say, "Go to this page and upload the five things that we need from you." This other tool can do those things. If I can integrate with that other tool, then I can provide that to my customers like a white label thing, but it would get me further without having to write all that code.

I would have to write integration code, but I wouldn't necessarily have to write this whole other tool to collect all the files and everything else that goes with it. I'm still noodling on that but I want to talk to the customers, and say, "Does Bluetick serve your needs right now? Or will something like this be better?" Does that make sense?

Rob: It does. This is it. When you have these small numbers in their early days, it's trying to take one instance, extrapolate, and ask, "Are there any people like this?"

Mike: Extrapolate it from a single data point is not helpful.

Rob: Yeah, but it's what you have to do right now.

Mike: I've got one kid. Thirty would be great.

Rob: Yeah, exactly. That's all I have today. I think we covered pretty much everything. We have some wins. We have some not so wins. Overall, how do you feel about the past five weeks? Does it feel okay? Feel good? Great?

Mike: Okay. There's been some high points with the Google audit getting done and adding a large customer, those were fantastic. Low points with things like having a deal with a front-end CSS code and a few other things that just haven't been done, some of the marketing stuff I wanted to get done.

There was one customer. I wouldn't want to call him customer because he signed up. It was the day before Thanksgiving or something like that. He signed up for an onboarding call. I was like, "Yes!" Then I looked at the time of it. It was 4:30 on a Wednesday afternoon. It's literally the day before thanksgiving. I was like, "All right, fine." Then they ghosted me, didn't showed up, didn't respond to any of my emails. I reached out to him several other times. Then, the billing went through. 12 minutes later, they asked for a refund. I'm so upset.

Rob: Yeah. That's a bummer. That's the hard thing about being solo. You run into stuff like that and you don't have anybody else to handle it. I'm sorry to hear that.

Mike: That's an obvious low point. That's like a kick right into the teeth. I really tried to help out and tried to do something. Of course, the cancellation email was like, "I DIDN'T WANT THE SUBSCRIPTION." It was all in caps. I was like, "Come on. All right, fine. Just refund. Bye." That's it, walk away. Get something else done.

Rob: You've got to move on, wipe your hands off, and be done. That will certainly happen.

Mike: I have to make a conscious effort of dust my hands off and just walk away. I'll be like, "All right, whatever. I can't make everybody happy."

Rob: You can't get hung up on it. You can let it ruin your day but you shouldn't. These are the ones where you really have to shake it off. It happens every so often. Sometimes more often than not, everything on your customer base. You've got to move past it. Sounds like you've got a good head about it.

Anyway, let's wrap up. We will catch up with you again after the New Year and hope things go well over the holidays.

Mike: All right. Talk to you soon.

Rob: Take it easy.

We'll talk to Mike again in four or five episodes. Hope you enjoyed the conversation. I will talk to you next Tuesday.

If you have a question, we have a Q&A episode coming up with Brian Castle. If you have a question specifically for him, he knows productized services. He's launched a couple of SaaS apps. He was essentially a non developer that taught himself how to code in order to have more control over his ability to launch SaaS apps, or any other questions. I'm just going to pull out ones that I think he knows about. You can email them too at questions@startupsfortherestofus.com or you can always leave us a voicemail at 888-801-9690. We have a theme song and it's actually an excerpt from a song called We're Outta Control by MoOt. We use it under Creative Commons.

In any pod catcher, you can search startups, and we're typically on the top 3–5. Go on in the internet and search for Startups for the Rest of Us and you'll find our website that we recently redesigned maybe three or four months since then. You can check that out. We have full transcripts of each episodes within a week or two. Those going live, thanks for listening. We'll see you next time.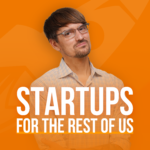 Show Notes
In this episode of Startups For The Rest Of Us, Rob and Mike give some updates on Bluetick and Drip. Mike gives some details of overcoming technical challenges and how he plans to shift his focus to a marketing.  Rob talks about some of the changes to Drip since the acquisition as well as ways his role has changed.
Items mentioned in this episode:
Transcript
Mike [00:00]: In this episode of 'Startups for the Rest of Us,' Rob and I are going to be giving updates on Bluetick and Drip. This is 'Startups for the Rest of Us' episode 309.
Welcome to 'Startups for the Rest of Us,' the podcast that helps developers, designers and entrepreneurs be awesome at building, launching and growing software products, whether you've built your first product or you're just thinking about it. I'm Mike.
Rob [00:26]: And I'm Rob.
Mike [00:26]: And we're here to share experiences to help you avoid the same mistakes we've made. What's the word this week Rob?
Rob [00:30]: Well, yes, more than this week. I think we're talking about stuff that's been going on for the past few months, right? Because we haven't done and updates episode in a long time. We used to try to do these once a month or so and then there were certain extents of time where so much was going on that I couldn't talk about. And I think stuff slowed down for you for a while. And I think it's really time to get back here and get back at it and give folks an update.
And it would be nice to do these a little more often. I don't know if we'll do them monthly. But I always find it fun and interesting to talk about what we're doing. And the feedback that I've heard in general is that folks really like to hear more about what we're up to.
Mike [01:02]: Cool. So let's dive right in.
Rob [01:04]: Yes. So for me, you know, I look back. It's been just over three months since Drip was acquired. For those who haven't been listening I had a startup called Drip. I co-founded it. It's email software and it was acquired by Leadpages back in July. And so now I work for Leadpages. I've moved with my family to Minneapolis. And it has been quite an adventure.
I think the hardest part of the transition was definitely — well, aside from the acquisition itself — it was very stressful. Once that was done, the hardest part has been the move and the impact it's had on the family. Moves are always stressful and I think that it's a bummer when you move and your kids are all disjointed and don't know what to do. And they're homesick and then they go to school and they don't have any friends and then — It's a transition to a new place.
We've tried to fill it with adventure and make it exciting. And now that we have been in Minneapolis just over two months and everybody's over it. And now it feels like home. And nobody talks about how they liked the Fresno house more or about how rough school is because they're having fun. So that was a big transition and I feel like we're past it. It feels really good to be past it and I don't think I want to move any time soon again.
You've done some moves in your time, huh?
Mike [02:09]: I haven't moved for at least 10 years. And there are good reasons why.
Rob [02:13]: Yes, because you remember how hard it was. We hired movers. Everything was paid for and so, we hired people to pack and move us and unload us. We didn't do any of the hard work. The unpacking sucks, of course. But even then it was so much time to do all the logistics and then your stuff gets here and then the unpacking is just days and days of chaos. Yes, it's stressful. It reminded me how stressful this actually is. But it's good to be past it.
And on the flip side, the work transition to Leadpages has been way, way easier. I don't want to say it's been a breeze because that would probably be glossing over some things. But in general, it's been a very good transition for me and, I think, for the team. I talk to everybody. I try to keep tabs on even our remote folks and it's kind of business as usual. But we have a lot more money to do things. We just have more resources so it's like business as usual but better, I think, is kind of how I've been talking about it.
There are obviously things I had to give up that weren't – you know it wasn't the easiest to give up all of the marketing, essentially. And I can be as involved as I want but, frankly, I don't have time given the focus on the product and the hiring of engineers and stuff that I'm doing now.
But that was a tough choice because I've always marketed my own products and Leadpages is just so good at it in my opinion. And from the outside and now that I'm inside, they're one of the best SaaS top of the funnel marketers in the world. It's just an amazing machine that they've built. So it makes total sense that they would do this when they have a team of 20 or 30 people, why would I want to slow them down and be a bottleneck, essentially.
But giving up the marketing website was a tough choice. Not even a choice. I knew it had to happen. It was inevitability. It was just when it was going to happen. Then, of course, they cranked on it and rolled out nice new gorgeous marketing site. It's at Drip.co. If you go there you'll see it. And they have videos and they have all types of cool stuff that just would have taken me months and/or years and a bunch of contractors and way more money than I had to produce. And then they spit it out after it was three or four weeks that this whole website was up. So it's pretty cool.
Mike [04:08]: What was the reason behind the domain name transition? It used to be GetDrip.com and now it's Drip.co.
Rob [04:13]: Yes, it was to get away from people calling the app GetDrip. People on podcasts and all the time, "Hey, how's your app GetDrip doing?" Well it's not called GetDrip, it's called Drip. And so for a long time I wanted, obviously Drip.com, which I think there was a squatter on it and he wanted six figures. And that wasn't going to happen. But, yes, Leadpages was able to get Drip.co on the secondary market. And it probably – at the price, I don't know I would have put the money towards it bootstrapped, but it made total sense to do it given the resources they have. So, that was the idea. It's a four letter domain – six letters including the extension – so it's nice and short, memorable. And it's just nice to not be called GetDrip anymore.
Mike [04:51]: Back when you could actually get four letter domains.
Rob [04:54]: Yes, I know.
Mike [04:55]: It's a thing of the past.
Rob [04:55]: I know. Well, Clay sought it out and bought it on the secondary market.
Mike [04:58]: Very cool. Couple of quick personal updates. My brother's getting married this weekend so the whole family is leaving tomorrow morning so we're recording on a Thursday.
Rob [05:05]: Wait. You have a brother?
Mike [05:07]: Yes. You didn't know that?
Rob [05:08]: How long have you and I known each other?
Mike [05:10]: I don't know. Like 10 years.
Rob [05:11]: 10 or 11 years. You have a brother? Do you have any – how many brothers do you have?
Mike [05:13]: He's technically a half-brother. He's 16 years younger than me so yes.
Rob [05:17]: Got it. Okay. You just don't ever talk about him.
Mike [05:20]: I almost never see him, you know.
Rob [05:21]: Do you have a sister too?
Mike [05:22]: I do.
Rob [05:23]: You are kidding me. What?
Mike [05:24]: I have a sister.
Rob [05:26]: I just figured you were an only child. You never talk about your siblings. Do you know I have siblings? I talk about them, right, every now and then?
Mike [05:33]: I do know that you have them, I don't know how many. I think you have a brother but I don't think you have a sister.
Rob [05:37]: Yes, I do. I'm the youngest of four kids.
Mike [05:39]: Oh, I didn't know that.
Rob [05:40]: With a sister and two brothers. Dude, how many siblings do you have?
Mike [05:43]: Well, it's complicated.
Rob [05:46]: Two of mine are half as well, to be honest. I have two siblings and then one full.
Mike [05:51]: Yes, my parents, they got divorced when I was much younger and then they both remarried. And on one side I've got a stepsister and three stepbrothers and then there's also a half-brother there. And then on the other side I've got, I think five or six … I think five stepsiblings in some way, shape or form. I think that there's two boys and three girls. I don't ever talk to them because I'm just never around.
Rob [06:15]: Right.
Mike [06:15]: But, yes, it's kind of crazy. So there's like 10.
Rob [06:18]: Got it. Alright. So you're going to a wedding.
Mike [06:20]: Yes, so we're going to a wedding this weekend. We're leaving tomorrow morning. It'll be Friday morning. The wedding is on Saturday. We come back on Sunday and then next weeks' Columbus Day.
And then the other thing is I have to go off on a little bit of a rant here. It's about Amazon and big data. I went on Amazon and I'm very particular when it comes to notebooks. And I'm sure people have their quirks about that sort of thing. But there's a very specific type of engineering paper that I like for my notepads. So I went on Amazon and I bought one and next thing I know they're trying to cram calculus and physics books down my throat. I'm like, dear God, please make it stop.
Rob [06:56]: Yes, that's brutal.
Mike [06:57]: It's just the entire line of recommendations from Amazon was nothing but college textbooks and I'm just like, no, I don't want a $300 calculus book.
Rob [07:06]: It's such a bummer. Yes. I wish there was a button you could click to be like dismiss these. Because that happens to me. My kids get on and shop. Or Sherry will get on and buy psychology books and it's like, stop recommending that stuff to me.
Mike [07:16]: Yes. And it even happens if you borrow stuff from Amazon's library. They'll say, "Oh, well, you downloaded this thing about Barney the dinosaur. You might be interested in this too." I'm like please stop.
Rob [07:26]: Yes, no doubt.
Mike [07:28]: But aside from that – and I've been talking about this for a while – but I finally finished migrating all the backend mailbox data inside of Bluetick. So everything's over on a completely new storage mechanism. It's not even a different storage system. It's just everything is all indexed now and stored in a different way than it was before which makes it easier to get at the data and then make sure that everything's synchronized. And I've got manual indexes that are built around a bunch of stuff so that I can – given any email address, for example, I can very quickly show you exactly who has emailed you from that email address or all the emails that you've sent to that email address. Which you can do inside of Gmail or most email clients. But it's a lot more difficult when you're trying to synchronize those things yourself. And the other thing that I'm able to do is I'm actually able to tie multiple email addresses to a single person. So that's an interesting side effect of doing all this myself is that I can create those additional tie-ins that would probably be very difficult to do outside of something like Gmail or Outlook.
So then I can show you all the different communications that you've had with somebody. And the idea down the road is to be able to take that stuff and present it inside of the application so that you can see all of the activity related to somebody regardless of what email address was used to send to them or receive from them. So if you have a team, you'll be able to see all the emails that have been received by your team from that person. And then you'll be able to mark things as like, "Hey, this particular email was a private one. I don't want that shared with the whole team." And you can set preferences around that stuff.
The other thing it allows us to do is download the contents of those messages and display those as well. So, it's kind of a first step down that path. It's all looking good. Several million emails later and a huge WTF moment in the mill where I found that somebody had an email that was 65,000 characters long in the subject line.
Rob [09:14]: Wow. Okay. So, you're truncating, right? You're going to truncate it to 56 –
Mike [09:18]: Oh, yes, we're going to truncate it back but I was not expecting it to go above – I was like maybe I could see somebody putting a few hundred characters in there. But the application just choked on it and it took me the longest time to figure it out. And it's just like, "Oh. Whoops." I mean that's a no-brainer decision to truncate that but that's what the spec says that there's rules against it.
Rob [09:40]: Yes. It broke something. I was actually talking with a group of people a couple weeks ago and they started asking me about Bluetick and about the progress you're making and about the technical issues that you've been mired in for the past 30 days, 60 days. And they were asking, "What's going on with Bluetick? Is Mike going to launch? Is this another AuditShark?" They started peppering me with the questions and I was like, "I don't know." People don't realize you and I don't talk often. This is our conversation every week, right? We maybe talk about MicroConf but we don't dig into each other's apps and progress and that kind of stuff.
So, I think this is an interesting thing to dig into here because if I were to recount what I've seen over the past – so it's October – so, if I thought back about the last six months since MicroConf, I feel like you've been working on a bunch of technical stuff, mired in technical detail. And I know you've worked with some early access folks and most of them came through, as far as I know, and they're using the app. But it does feel like it's been really slow going.
Mike [10:34]: Yes, it has. I don't discount those thoughts. I've had kind of the same thoughts and reservations myself about the fact that certain things are just taking an extraordinary amount of time. And some of it's the volume of data that I run into. So you do a migration and you're targeting two million email messages and then it was like a million and a half through it where something went wrong. And I'm like, okay, now I have to figure out not only where exactly did this happen because it's not always easy to pinpoint that stuff either. And doing a partial migration is a little bit challenging. So, the volume of some of those things is – just in terms of the prototyping. Because I've had to go through a lot of issues with trying to figure out how long is it going to take to query this particular thing. And you don't think about those things when there's only a 100 or 1000 items. But when you've got 150,000, 250,000 of them it makes a big difference about whether it takes a half second to query it or three minutes. Then sometimes it does take a long time. And one of the things I've found out is mail servers will time out on you if you don't issue a command within a second, for example. And it's like that's not really going to work if all this stuff on the back end doesn't respond a lot faster.
It sucks to be mired in those technical details but, at the same time, I feel like a lot of them are kind of past me at this point. So I'm really starting to shift my focus from the engineering side of things into marketing. Which I'm thankful for because it means that I don't have to deal with a lot of those [?]. I think they'll still come up but I don't feel like the rest of the stuff that's going on or that needs to be done is so critical that I have to not move forward with the app and I have to pay attention to it. I think that they're little things. They're little tweaks and little changes here and there as opposed to like, this needs to be fundamentally redesigned in order to make this work. Does that make sense?
Rob [12:22]: It does. It does. Given the conversations we've had over the past five years on this podcast about you building AuditShark and then now about Bluetick, you do have a tendency to get stuck in technical stuff. And to spend more time than probably is good for you before you get more people using it. And I'm wondering how can it be different this time?
Mike [12:47]: I think part of it is just making sure that people are using the app. I think early on I made the mistake of trying to go in the opposite direction, where I hired several developers to come on and help build the app and while they were building the app I basically was very hands off. I haven't really talked about this before but I hired three developers back in January. They built the app, got it to launch or at least got it to the point where it was minimally usable. And then we ran into various UX issues with the front end of the app. Then there was a bunch of stuff that needed to be redesigned on the back end.
As I started digging into it – as I said I tried to do the opposite of what I did with AuditShark. I'm like I won't touch any of the technical stuff. But then once we got to the point where I started putting it in front of people, we were like this needs to be changed mainly because it just doesn't do what the customer needed it to do. And we went in to make some of those changes and the structure of many of the things was just fundamentally flawed. So, for example, permissions were all screwed up, the API was a total mess. A lot of the stuff that connected the back end to the front end, the interfacing was terrible. It made it very difficult to make changes. And there was a lot of heavy dependencies between those things.
So if you changed one thing it was very easy to break a bunch of other things. And because we tried to move quickly, we didn't write very many unit tests. We still don't have nearly as many tests as I would like which makes it painful and it makes me very hesitant to push that deploy button because I know that don't exactly have a great strategy for rolling things back if something goes wrong. I'm working with a lot of production data and if something goes wrong I need to be able to have time to fix it and be reasonably confident that I'm not going to just destroy a whole bunch of data that I'm going to have to go back and somehow try to rebuild.
Rob [14:30]: The lack of unit tests, that's brutal. I mean that's like a classic mistake people still continue to make. But now you're kind of hamstrung by it, right, because you -?
Mike [14:40]: Yes.
Rob [14:41]: It's not good. We see this happen with certain software companies that aren't built by software developers. They're heavy marketers and they outsource the development and then they find out six to 12 months in, they're like, "Oh, we have no unit tests and our code base is terrible. And, although we have customers, we can't build new features." Your velocity just completely comes to a halt.
Mike [15:01]: Right.
Rob [15:02]: And it sounds like you hit that already.
Mike [15:04]: I did. Yes. And, like I said, part of it was because the app was not designed with the levels of scale that need to be taken into account when you're dealing with mailboxes. Like I said, it's a fundamentally different story when you're dealing with the expectation there's going to be 100 items in here. Also, let me give you a very specific example. When you first connect your mailbox to the application, there's a back end process that goes in and it looks at your emails and says let me find people that you may have emailed within the last X time period. I'm going to show you when the first contact that you ever made with them was; when the last contact was; who made it in each direction. That way you can very quickly and easily go in there and, once you've hooked up your mailbox, it will show you a list. You can just sort it and say who have I sent an email to in the last three months that never replied to me; or only replied once or twice; or I'm still waiting for a reply. Those are things that you can query in there. At very low volumes that works fine but when you scale it up and there's people who have 1000's and 1000's of contacts, people that they've either sent emails to or received emails from and you go from 100 to 10,000 and suddenly lots of things break. And it's not like it's an isolated incident either. Several people have this problem.
So, going back and trying to re-engineer those things so that they actually work has been just very difficult. And, you're right. I ran into these things much earlier than I anticipated. And the point I was getting at before – as I said, I haven't really talked about this – I hired the three developers I would say shortly after I got it to the point where I was minimally usable. I ended up letting one of them go because I looked at the stuff he was doing and, as I said, I tried to stay hands-off, I tried to stay out of it. And then I go back and look at it. I left him in charge and I said, "You're responsible for this." And then I go back and look at it and it's just way off base. It was very clear in retrospect this guy probably didn't know really what he was doing. And I left him in charge of huge pieces of the infrastructure.
Then over the next couple of months, one of my other developers, he was very good at a lot of the front end stuff. But he ended up getting married and moving out of the country and, basically, wasn't able to do any more work for me. And then then third one, there was a lot of micromanagement that was involved. So, I went from three developers to zero. And now I'm back up to one and it's more of a senior developer. He's very good, I'm very pleased with the work so far. He's been able to get in there and be productive. But that's only happened within the last month or so. And his time, at the moment, is very limited. I'm trying to transition things over but it's been a long hard road for the past three or four months.
Rob [17:42]: So you had three hiring mistakes then?
Mike [17:44]: One of them was definitely not a mistake. The other one, she probably would have worked out had I been able to spend more time but I didn't have the time to sit there and give direction. So, basically, I had to be very specific about everything almost to the point of micromanaging. It wasn't a good fit ultimately. So, two out of three I would say. The third one, like I said, his life circumstances changed so there's really not much you can foresee about that.
Rob [18:08]: Yes. It's a lot of setbacks though. That's a lot of things to happen in a short period of time.
Mike [18:15]: Yes. But I am very conscious of the fact that I don't want this to turn into another AuditShark story because that's certainly not the direction I want to go. At the moment what I'm trying to do is I'm trying to transition myself out of doing more of the coding work and more over into the marketing side of things. Next up for me is to, essentially, start looking at getting the sign up page in place and carving out some more of the onboarding emails. Potentially looking at an onboarding wizard because I think that there's got to be something there to help onboard people into the app. But whether that's a combination of videos or tutorials or individually onboarding people with onboarding sessions – I'm okay with that too. It's a matter of getting people to the point that they're able to be productive with the app as soon as possible.
Rob [18:55]: Yes. And that's a big deal. I think you need to start building some momentum here because it feels like you've been stalled for a while. And just looking at that shortest line between you and getting more customers using it, that's what I'd be looking to do right now. I don't have necessarily advice just because I don't know all of what needs to be done; what has been done; what your path is. But I think if there's one piece of advice I could offer it's figure out how to get more people using it and paying you for it as quickly as possible and then do that. And that may be building a website and that may not be. Maybe just continuing to manually onboard people for the foreseeable future.
Mike [19:33]: Yes, I agree with that. It's an interesting thought experiment, I think, to consider do I even need to rebuild the website because right now it's just a one-page site. It really does not do anything. There's nothing that you can do aside from signup for the email list. And then from there I have an email course that I send people. It's about 5000 words or so over the course of five emails. And that does pretty well at getting people to take that next step. But it's also heavily slanted more towards this is a beta, contact to us if you're interested. It's not so much a push-the-product and let people know what it can do for them. It's more of a showing them how to do things as opposed to here's how the product can really help make things better for you. And part of that is just a result of the fact that when it was written, it was written before the product was launched or even available. So, I've got to go back and rework a lot of that – not a lot of the copy, but at least some of the calls to action in the emails.
Rob [20:28]: One thing you could think about – and again, I don't know your road map, your plan or anything. But just hearing where you're at and what you're doing, one thing you could consider is either during that email course or instead of the email course, actually, on the one page just swap that out with a 'Request a Demo' button. And the 'Request a Demo' could lead directly to your Calendly page where people can just book themselves with a demo, it could lead to a Google form that asks for more information first and then you get back in touch. And the Google form – or type form or whatever – might be better because then you can get more info from them. And you can tell how much they might be paying you. Because I'm assuming your pricing tiers up based on seats or something like that. So, you can ask how many seats they expect; what they expect the product to do. That could be really interesting and it would be super fast.
Then if you just improved that single-page marketing site and didn't really build everything out, that could save you some time and get you to the point of where you're just driving people. Because I still think at this point, having automatic signup – no-touch signup – I don't know that you're there yet. I don't know quite where the product is, but my guess is you still have more to build and you still need to figure out exactly what to build next in order to get it to the point where you could just send 100s of new trials, so to speak, through the frontal and actually have them stick. And, so, I feel like doing demos and driving more in-person conversations, that's probably what I would lean towards at this point.
Mike [21:47]: That's probably true. I kind of put it in my head these are the things that are on the list of things to do and I naturally surfaced like the website really needs some love and care. So I naturally surfaced that to the front of my brain. But I think you're right. It's probably not really, necessarily, the best place to be spending my time right now.
Rob [22:04]: Yes. You take your one-page landing page. It's a Bluetick.io – by the way, for the listeners out there – and maybe improve the copy a bit just rewrite it based on what you know now. And not even rewrite the whole thing. Just add some bits here and there and then have a big 'Request a Demo' button and just gate it for now. And people who are interested in a demo, then at least you can have a conversation with them. You could see what kind of volume you're getting. And you can have conversations with them both because it's easier to sell things that way and you'll be able to figure out how best to explain it. You can split test your message really quick. And then you can start taking notes on what your message is and then use that for when you revamp the page.
And then they'll also just give you a ton of feedback about someone who comes in and is like, "Oh, there's another tool I use and it does exactly this." Or, "If you added this one feature I would use it." Those conversations are just so valuable in this early stage.
Mike [22:47]: Yes, I agree. I had a demo that I did last Friday, I think, and I took notes before the demo and then I made it a point to take notes right afterwards about specifically what the objections that they had were. And wrote those down so that I could come up with answers that were significantly better than what I had so that I had something that was already written, already concrete as opposed to trying to think something up off the top of my head. I've done that before and it works really well when you consciously do it. But it's very easy to just kind of overlook that.
The other thing I did was I had a VA go out and capture all of the marketing messages from, I think it was a list of about 30 different competitors that I put together. So, I've got all their primary calls to action and primary marketing headlines that they're using. And then all the secondary headlines and then if they had any sort of bulleted lists about topics or pieces of information that they were trying to convey on some of the different pages, I had her capture those as well. And then I also had her build a feature comparison breakdown, which is more for me than for general consumption, but it will help give me an idea of when I get the question about, "I see competitor XYZ does this. How does Bluetick do that? Or how does Bluetick relate to competitor XYZ? What do you do better and what do you do worse?" I've been asked that question before and I haven't been able to answer it for specific competitors. So, I got that information so that I could help answer those questions better.
Rob [24:10]: Whenever anyone says, "Can you compare Drip to XYZ competitor?" I always say, "Yes, we're better." People don't find it very funny. For some reason those questions, they kind of infuriate me because it's like we in particular have I think it's like 400 or more email marketing apps. So people just name some app of the top of their head that no one's ever heard of except for this person. There's like 10 users. And it's like I don't know how we're different. Major competitors we would say we're easier to use, we're easier to get onboarded with, we're less expensive, we're more powerful than most of our competitors. But to actually do a feature by feature comparison is really kind of a bit of work there.
Mike [24:41]: It wasn't so much that I wanted to be able to provide a matrix to somebody but I really wanted to know what specific areas of the space that they operated in. So, are they more geared towards cold outbound emails; or are they more about sales funnel flow; or are they more about a CRM package? There's very different ways to look at the sales process and different pieces of it that different competitors do better or worse.
For example, if somebody asks, "What's the difference between this and Highrise?" I'm like well, "Highrise is a CRM. It's not a mechanism for actually doing anything." I hate to gloss over some of the difficulties or all the engineering behind something like Highrise but, at the end of the day, a CRM is basically a database. It's a database of contacts and it doesn't usually do anything for you, whereas with Bluetick, it's more about automating a process of moving somebody from one step of your sales funnel to the next and making that visible to everybody. Now you can argue that, OK, that's a CRM, that's exactly what that does. But most CRMs don't necessarily have built in functionality that does a lot more than that. They don't do a lot of that automation right inside the app. They rely on a lot of external processes, external API's, webhooks, that kind of stuff. And Bluetick has some of that stuff built right into it.
Rob [25:58]: I think this still points to you probably needing to find out exactly how to describe Bluetick. And before you were saying it was sales automation software and I actually like that. But now I'm realizing it may need to even be more specific and it's like sales email automation software. Or email based sales automation software. Something like that because that's really what it does, right? You could say sales automation and someone might think, "Is it going to do cold calls for me?" That could mean a lot of things but you're really specifically focusing on using email to move people through a funnel. And so I think still seeking that description is something that you should probably do in the next few weeks and months.
Mike [26:31]: Yes and no. The email piece of it is like the v1. It's just like the version one piece of it. So, I've had conversations with people about automating text messages, for example. They get a list of customers that they've done business with and they have high volume; and they want to be able to turn around and send text messages to their customers; and hook it up through Twilio, for example, so that they can have those replies go directly into Bluetick. Well, that's kind of like a secondary – I don't want to say secondary action – but it's an additional mechanism for interacting with the customer. You could have email; you could have phone call in theory. That could initially just be like you plug something in and write down what you talked about but I think that Close.io actually goes an extra step beyond that and even records the calls and allows you to make calls through Close.io.
Rob [27:18]: Right.
Mike [27:19]: I'm not saying I want to do that but –
Rob: [27:21]: Yes, but I think you're getting ahead of yourself.
Mike [27:22]: Oh, I agree.
Rob [27:22]: I think if you called yourself email sales automation at this point and then later on you drop it – You think about Drip we were like epic autoresponders early on. And it was all about the promise of raising conversion rates with the email capture widget. Then it was like now we're automation software, email automation. And then it's like now we're marketing automation. We evolved over time. So don't feel like because you call it email sales automation and I'm not saying that's the term to use but if you picked on that had the word email in it you could change that later when you add SMS.
Mike [27:49]: Yes.
Rob [27:49]: You adding SMS, I'm guessing, is six months out so that gives you plenty of time. And maybe more, maybe six to 12 months. I think there's still a lot of progress to be made with just the email front.
Mike [27:58]: Yes. There's a boat load of stuff that could be done. It's more a matter of prioritizing it. And I had a brief discussion with my developer this morning and we were talking about even just like a data import. And we kind of scaled it really far back in terms of what the initial plans were because it was just like we could do everything that we want to do but it's probably going to take at least a month and it's really just not worth the time investment at this point. So, we scaled it back. It will probably take a couple of days to do it instead of a month which obviously frees up time to do a lot of other things. But now that the, I'll say that the bulk of the cleanup work is done, and I really do feel that way. A lot of the technical debt that we assumed early on to get something out the door as quick as possible, a lot of that stuff has gone away at this point and it's a lot easier to make changes now. And there's more documentation; everything's more standardized; the code itself has not got three different standards that the code is adhering to. It's just a lot more manageable. So hopefully at this point we can move considerably faster than we were before.
Rob [28:59]: Some other things from my side as I was reflecting on the past three months after the acquisition. I talked about a few of these things but a lot has gone on in terms of Drip. We launched a $1 plan, we doubled our affiliate commissions, which is nice to do, up to 30% recurring. We've hired three engineers which has been extremely time consuming. I forget how much time it is to start from nothing and to write a job description and to post it, take the incoming clients. The nice part is Leadpages has a recruiter and so she actually goes out and emails people prospects, essentially, which I was doing in the old days. It's just some much stuff that I used to do that I'm able to hand off to other people. But even then all the interviews. You have the phone interviews and then the in-person interviews and then the decision and then the salary negotiation and just all that stuff. Even though I'm not handling all of it, it still does require a lot of time and energy.
Hired three engineers which has been mostly the bulk of my job, bulk of my time in a week doing that. And then I'm hiring one more new employee here in the next couple weeks. Interviewing people right now. I hope to slow down hiring. I don't really expect to keep growing at this pace. I'm a big believer in small teams and being super efficient and scrappy and agile. And I think that growing the team too large too quickly is really a mistake that some startups make. And then you see them slow down because if it gets bigger you have to involve process and then the process slows down. I just don't think that that's the place we want to go to. Doesn't sound like a fun way to go to grow the team that quickly. So hoping to slow that down and give myself some time to look at other stuff.
Mike [30:34]: Well, I think that as you grow the team people need to become comfortable – not just with each other but with the things that they're working on and how they work together. And if you grow too quickly – I saw this at Pedestal Software to some extent because we grew from I think I was the fourth engineer that was hired and within probably a year we were up to 10 or 15 or something like that. And when you have that many people added to a team that quickly, it's difficult to – get on the same schedule is not quite the right way to phrase it, but get in the same mental mode of working together. Get on the same page in terms of how you're doing stuff. You know what I mean?
Rob [31:12]: Yes, totally. There's just an adjustment period when you're working with a new group of people on a new app.
Mike [31:17]: Yes, that's it. It's that adjustment period. It's hard to do that and scale it up very quickly without having things go sideways very quickly as well.
Rob [31:26]: Yes. And so, other transitional stuff that's happened that's been really nice. I've been able to basically hand over support. Leadpages has, I don't even know, 20 people or something. 25 people on their support team and we had one. And so to have trials go up as high as they did as quickly they did, which is where the bulk of support's going to come, we just never would have been able to hire that quickly. And certainly didn't have the budget to do it. I've handed over the reins of that to their very capable team at HR. Obviously all HR stuff. There was no reason for me to be managing payroll and employee onboarding and insurance plans and just all that stuff. So that was good to hand over to them. Legal, affiliate management.
Mike [32:03]: All the crappy parts of running a business.
Rob [32:04]: Isn't it funny? Yes. Everything I'm naming is like we are product people. We want to build product and there's all this other stuff that you have to do to have a company. And it's really nice when there's someone else there to do it. So my job has actually been filled with less as Anders called it in his question. You said the crap work. And for me this is crap work for me personally because of how I'm wired and because of my focus and what I'm good at. But it's actually someone else's sphere of genius. You know what I'm saying? The HR person, it's her sphere of genius so she should be doing it. And the legal and the affiliate management, this is what they do fulltime. And so me having it as one of 50 things that I'm managing it's just not going to be done anywhere near as well.
To be honest, I feel right now we're getting to the point where we're starting to ship pretty quickly again. The first 30 to 60 days after the acquisition was like, oh man, we need to add servers; we need to scale; some things are starting to get slow. We had people come in trying to send spam. There's just all this stuff you're fighting. And then we got enough code written that we're out well ahead of that now. And that's given us a chance to really get back in and dig into features.
And so, we've shipped some pretty cool things in the past couple weeks. And there's some fun changes I won't talk about yet but that are going to be coming here in the next month or two.
Mike [33:21]: Awesome. Well, I think we're kind of running out of time here. But I guess to wrap things up a little bit, one of the things you'd asked me earlier was how to make sure that things are moving forward in the way that they need to; and how I'm going to move the app ahead; and put more people into; and actually scale up the customer side of things as opposed to digging in, as you said, and focusing too much on things that are not going to be as important. Or just simply aren't as important. And I think for that, for me it's really a matter of putting together some goals. And I think that early on, when I was first doing the customer development for it, I had some very concrete goals and I was highly focused on making sure that I was achieving a certain number of calls per week and having conversations and converting people into the preorders. And I think I need to get back to that. I think I need to pick maybe one or two different KPIs that I'm going to go after and use those as benchmarks moving forward for at least the next month or two. I don't know off the top of my head what they are. I have some ideas but I think I may need to sit down and first thing is determine exactly what those are and then track those moving forward.
Rob [34:24]: Yes, totally. That sounds like a good thing. I feel like your number one focus right now should be getting more people on and getting them to pay you. And figuring out if there are sticking points between them paying you, what those are. Getting them hammered out moving as quickly as possible.
For me, to wrap up, over the next few weeks I'm going to be going to the Converted conference which is the one Leadpages puts on. I think I'll have some stage time. I don't think I'm doing my own talk there but talking about Drip and some other stuff. I've been spending a lot of time recruiting speakers for the two MicroConfs we're putting on in six months. Which is a bit of an effort.
And then on more of a personal note. It's a trip, I've been getting back more into investing. I kind of put that on the back burner a decade ago as I dove headlong into entrepreneurship, but it's always been an interest of mine since I was a kid. I bought my first share of stock when I was like 14 or 15. I had to do it through my dad's account because, obviously, you have to be 18 or something to do it. Read a lot of books when I was younger and I thought that was a way to make money. And as I learned it's like investing is a way to grow money slowly and stay ahead of inflation but almost no one gets rich or makes their millions purely from investing starting with nothing. There's like two exceptions in the history of mankind or something. But now that I have a little bit of a nest egg from the Drip acquisition, it just makes a lot more sense to be more deliberate about it because with a larger sum of money, it's like just knowing more and doing 1% or 2% more per year, being a little more deliberate about it, it really is worth a substantial sum. And so that's actually been a lot of fun. I've been listening to audiobooks. Actually, maybe at some point we could do a whole episode on it because that's what I'm doing what my spare time is really thinking and looking about that and educating myself again and updating my skillset there. So, I have a lot of thoughts on the topic.
If you have a question for us call our voicemail number at 888-801-9690 or email us at questions@startupsfortherestofus.com. Our theme music is an excerpt from 'We're Outta Control' by MoOt used under creative commons. Subscribe to us in iTunes by searching for 'Startups' and visit startupsfortherestofus.com for a full transcript of each episode.
Thanks for listening and we'll see you
next time.