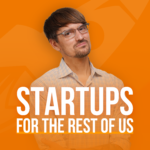 In episode 664, join Rob Walling for a solo adventure where he answers more listener questions. These questions range from positioning a new SaaS product with many use cases to consumption vs. seat-based pricing and managing your time as a single parent.
Episode Sponsor:
Find your perfect developer or a team at Lemon.io/startups
The competition for incredible engineers and developers has never been more fierce. Lemon.io helps you cut through the noise and find great talent through its network of engineers in Europe and Latin America.
They take care of the vetting, interviewing, and testing of candidates to make sure that you are working with someone who can hit the ground running.
When it comes to hiring, the time it takes to write your job description, list the position, review resumes, schedule interviews, and make an offer can take weeks, if not months. With Lemon.io, you can cut down on a lot of that time by tapping into their wide network of developers who can get started in as early as a week.
And for subscribers of Startups For the Rest of Us, you can get 15% off your first 4 week contract with a developer by visiting lemon.io/startups
Topics we cover:
2:07 – Positioning a new SaaS business with multiple use cases
9:22 – Consumption vs. seat-based pricing
13:00 – When to expand a SaaS business outside of the core problem it solves
19:07 – Building a marketing flywheel for a 2-sided marketplace
22:23- Managing your time as a single parent
Links from the Show:
If you have questions about starting or scaling a software business that you'd like for us to cover, please submit your question for an upcoming episode. We'd love to hear from you.
Subscribe & Review: iTunes | Spotify | Stitcher
Rob Walling:
Ads can be a good way to get started, but it's not scalable. I think in the long term, if you want to build a flywheel, then you need that content engine cranking out content, and you need to start ranking for enough terms. Start with the long tail, and you slowly climb up to the head terms that allows you to get 10,000, 50,000, 100,000 uniques a month. They essentially are the demand side, looking for supply. These are the consumers and the businesses with the WordPress websites, and I would be looking to SEO.
Welcome back to The Startups for the Rest of Us. I'm your host, Rob Walling. In this episode, I answer listener questions, pretty amazing video and audio listener questions ranging from positioning a new SaaS with many potential use cases to deciding between consumption versus seat-based pricing, determining whether to expand your business to address customer needs that are outside your core SaaS, and several others. But before we dive into that, I wanted to let you know about my new book, The SaaS Playbook. I know you heard about it when I was running the Kickstarter. We are getting ready to fulfill that Kickstarter here, and it's going to be probably in the next three, four weeks.
It depends. It depends on when the books show up and all that. But with that in mind, if you didn't back the Kickstarter, you can still go to saasplaybook.com and pre-order a paperback copy of the book, the audio version, which I just finished reading last week, or an electronic version, like a PDF, EPUB type thing. This book is concise. It's about 200 pages, and it's where I densely packed everything that I know about building ambitious SaaS products, seven- and eight-figure ARR companies. I cover things like team and market pricing, marketing. I'd dive deep into it for a couple hundred pages. If you haven't checked it out, saasplaybook.com. With that, let's dive into our first listener question.

Simon:
Hey, Rob, I hope you're well. I've been following along with the podcast and MicroConf community for quite some time now and really appreciate all that you do. Thanks for putting it out there. I have a question around positioning. I've just launched a SaaS, or a tech-enabled service called Delineate. It's at delineate.co, and it helps you create predictive models and data products in a much shorter amount of time with a lot less money than what these things would usually cost. For example, you could train a predictive model with machine learning and your CRM data to predict the probability that any given customer is going to churn in the next three months, for example. Or you could externalize these models to create a data product or an engineering-as-marketing tool. Imagine if you were a business broker. You could train the model on a bunch of previous transactions and then create a business valuation calculator, which you could then publish to your website.
My question is the product can do a lot of things. Essentially, anything that involves a predictive model, it can help out with. I'm having trouble knowing where I should focus my energy on the marketing front. There's just a lot of potential audiences and a lot of potential use cases for the tool, which is great in one way but bad in another because I don't know where I should focus. I've read April Dunford's book on positioning and loved it, but I do find it's more relevant for companies that already have a bunch of data on who's using their product and how. I'm wondering if you have any frameworks, mental models, or thoughts, et cetera, on how you think about approaching a positioning problem for a relatively new business where the tool has many potential use cases and audiences. Thanks again for all that you do, and I'm excited for the new book. Cheers.

Rob Walling:
This is a great question, Simon. Thanks for sending it in. This is a common problem. I'll say it's less common than it used to be because I think the idea of niching down or nicheing down has become so much more popular, partially due to the MicroConf community and this podcast, where I learned very early on, 15, 18 years ago, that not having some type of niche to attack, basically, and to own is a real problem in the early days. If you go back and read my first book, Start Small, Stay Small, there's an entire chapter that's just about niching down and about finding a single vertical to go after. Now, Start Small, Stay Small was about small lifestyle businesses that could get to maybe 10K, 20K, 30K a month. And these days, I'm thinking bigger than that with TinySeed companies and with the SaaS Playbook.
But if you don't have $0.5 million or $1 million in the bank, it can be a challenge to not have a niche. Now, are there ways around it? There are. Think of SavvyCal and SignWell. These are a scheduling link and electronic signature, and those are not verticalized. It's not designed for hairdressers, dog breeders, or web designers. These are broad horizontal platforms. But how have they marketed themselves? SignWell has a founder behind it who is a genius at content marketing and SEO, and it's a huge market. There's a ton of search engine and search traffic for it in general, and he knew that before he went into it. So he optimized the entire business around that concept. If you don't have that here, and I bet you do not, because I don't think the market you're in is that big or has that much search volume, then you have to think about how Derrick Reimer with SavvyCal has done it where he had a small audience in the early days.
He's built SavvyCal to be horizontal, but he focused on calendar power users and founders, executives, and now even sales folks. So it's not directly niched, but he does have certain roles and certain use cases that he is catering to. But his thing is, he's just building a more powerful but still really easy-to-use scheduling link. He also has a luxury. That space is very well defined. There are big competitors of Calendly. There's YouCanBookMe. There's a handful of big competitors, and he can come in and just carve out a position in the space. With those three things in mind, one I said, nicheing down, one I said, figure out if there's a boatload of search traffic that you can get in front of, or the third one is to carve out a position in an already crowded market against other competitors where you have a far superior product and you are differentiated enough that people will actively switch.
The other thing that works in both SavvyCal and SignWell's favor is, the switching cost is relatively low for those tools, versus I'm not sure about the switching costs with your product. If I were in your shoes, I would be looking to model what I'm doing after someone who has done it successfully before me. I would 100% not, if I was bootstrapping, be going after an amorphous horizontal space where you build something for everyone, you build it for no one in essence. I personally would likely be trying to figure out who are my best users, who are my most dedicated users, who will use this at all and love it, who says I can't live without that? And then figure out, is it because of the task they are accomplishing or is it because of the role that they hold at a company? So then you can start figuring out, "Oh, it turns out chief technology officers or directors of business intelligence at Fortune 1000 companies. There's two or three of them that really love it."
You start to hone in on that, and then you build out their use cases before you land and expand. That is, you land with the functionality you have, and then you later expand into other roles, other verticals, or frankly, other use cases. In the meantime, to find that, I would be going on all the podcasts, I would be doing all the SEO, I would be spending all the money on the paper click ads that I could, or the Instagram and Facebook ads. Nothing has to be profitable. You are in customer development mode, and it sounds like you have a product already, but what problem does that solve and for whom? I've said this many times on the podcast before. Nowadays, when a founder tells me their idea, I say, "Don't tell me your idea. Tell me what problem it solves." And I should add this at the end, "And for whom? Who does it solve this problem for?"
Because that's equally as important, because if you tell me this solves the problem of organizing my music library, I say, "Great, who needs this?" And you say, "It's people over the age of 65 who still use MP3s." Then I think to myself, "Okay, that is a tough market." Not only is it consumers, but it's folks who may be averse to paying for technology. Or if you tell me it's for teenagers who have vinyl record collections, again, it's like, "Teenagers don't have a ton of disposable income to pay for software and the vinyl record space. The niche is very small." I know you're not serving either of those. They're just dumb examples. But the idea is that the more you learn about who needs this, not just what problem it solves, but for whom that is where you can start to get traction and find your product market fit. I hope that helps, Simon. Thanks for the question. My next question is about consumption versus seat-based pricing.

Steven:
Hey Rob, my name's Steven, and I love the show. I have a question about aligning pricing with customer value. I'm building tools for real estate agents, so I think that a single monthly fee will be simpler, but charging on consumption only when an agent closes a transaction seems better aligned with the cycles of their business. When do you think you should consider a consumption versus subscription-based pricing?

Rob Walling:
That's a good question, Steven. Thanks for sending it in. There's a bit of it, depends. I think, specifically with real estate, I have a tough time imagining a realtor is going to want to be charged every time they close the deal. Do you know when the deal is closed? Is there any way they can game that and just not close it in your system and therefore never pay you or only pay you for half of the deals they close? That's something that you really need to think about with pricing is unless you are holding dollar amounts in escrow and when they get distributed, there is an angle there for folks to basically, it's a hack to get around paying you for your services. There are two schools of thought on this, and honestly, when I'm bootstrapping, I'm usually trying to get recurring revenue such that when the real estate market slows down, I know I'll have some cancellations, but I have that monthly recurring that's coming in every month or the annual recurring, as the case may be.
If I'm truly based on transactions, I would go historically look at how many transactions happen in a given month or a given year in the US if that's the market you're serving. Then I would look at how many were happening in 2008, '09, '10, or in 2020 and try to figure out the swing there. You're trying to figure out the volatility of how your monthly revenue might change up and down if you don't have true subscription revenue. My guess is that number's probably pretty substantial. Maybe it's 40% or 70% back in the great recession of '08, '09, and that would scare me. There's a reason that I love SaaS and believe it is the best business model. It's because the revenue is not so bumpy. It's not so spiky. One other thing to think about is, everyone sells. Eventually you're going to build a company, and if it's successful, it's going to be worth millions of dollars, and you're going to want to go sell it.
Whether you think you are or not, trust me, everyone sells. It's just what happens. When you go to sell this, if it is not subscription revenue and the numbers go up and down each month, it is a discount to your valuation. Just something to think about of SaaS is SaaS because of that recurring and always upend to the right mode that it's in. If you're going to charge based on a percentage of fees or when an event happens, it's more of a traditional business. It's not subscription software. It's still SaaS because it's software as a service, but you are changing the model. So I think I am not wildly in favor of it.
However, someone who raises a bunch of venture capital and can wait this out, so to speak, or can try it out and doesn't need to get to revenue early, if you had a million, 2 million in the bank, 5 million, whatever, you could screw around with this, you could try to only charge based on when someone closes the deal. Because if it doesn't work out, you just change your pricing later. But if you're bootstrapped, I don't think you can justify taking that risk because I think you can have 6 months, 9 months, 12 months of just bumping along the bottom, not being able to grow. For me, I'm all in on subscription revenue models, and that is what I'd be leaning towards. Thanks for the question, Steven. I hope that was helpful. My next question is about whether to expand the business outside of the core problem that the software solves.

Dennis:
Hey, Rob, I absolutely love the pod, and I thank you very much for all the help you do for us new founders navigating the controlled chaos of a new startup. I'm working on a startup called FitFeed, which is a social encouragement platform where we build and host wellness challenges for organizations. We've seen pretty good traction with users and have several paying customers now. My question for you is, our business is really focused on the technology of building and hosting these challenges, but we've now had several customers ask us for marketing as a service for their challenge, and we don't currently have the resources nor the expertise to offer this to our customers. I was wondering what your thoughts are on the best way to approach this. We do not have the funds to hire a marketing person. As a small bootstrapped startup, should we try to learn this on our own or outsource it to a third party, either through payment or through some type of partnership? Thanks for all you do and your advice, and looking forward to hearing your response.

Rob Walling:
This is another one that, in general, I have an answer. Then specifically for you, given what you're up to and that you don't have the expertise nor the money to do it, to me, it's like I probably wouldn't do it. It feels like a huge distraction for you specifically, but there are some factors that I use to weigh this. For example, if doing outside services, third-party services, whether it's hiring freelancers to do it, whether it's learning something internal to my company and doing it such that people get onboarded, a good example of this is with Drip, we would take a customer's ebook or a series of blog posts and we would turn them into an email mini-course. It's copying, pasting, formatting, some things like that. So I had essentially a support person who took that over and would build it for them.
That was a pain, and we did it for free if you paid for a few months in advance, and frankly, it helped people get onboarded and stick around. So if you can think of something like that that is truly an addition that will get people onboarded or will keep them around, then I think there's some justification there. The caveat is, you need to charge a lot for this because this is services and it's a pain in the ass. If you haven't run an agency before, dealing with clients who are nitpicky and you're going to do marketing, what happens if you don't get the results that they want? That would put you in a tough situation, obviously. I think, if anything, I would consider partnering with a third party. If I could find an agency or a freelancer who is reliable and who would do this marketing for them, then maybe take a cut. Maybe you take a 10%, 20% commission for the referral.
Personally, if I'm building SaaS, I know that I need to focus and go all in to make it because, look, most SaaS companies don't work. Most SaaS products don't get enough users that they're even worth building. So you're thinking about adding to that the additional headache of servicing essentially agency customers, it's folks who want consulting services. Now, I'm not saying never do consulting services. There are absolutely amazing SaaS companies that add consulting services, make buckets of money from them, and then when they do go to exit, eventually the SaaS revenue is multiplied by SaaS revenue multiples and the consulting revenue is multiplied by a much smaller multiple of one x, two x, or some very small number. But that doesn't mean it's not worth doing. But in this case, I don't know. It just feels like a lot of work.
If you said we do have the expertise in house, because usually what I had is, I would say yes to things that I thought we could pull off, whether I had the expertise personally and I could delegate it to someone junior on the team or whether someone else on my team had the expertise and I knew that we could crank on it. But if this truly is something outside of your expertise, folks have asked for, I would look for referral partners and look for a way to potentially monetize that so you don't have to deal with the headache and the lack of focus of actually implementing something that's so far outside your core business. Thanks for the question, Dennis. I hope that was helpful.
Finding the perfect software engineer for your team can feel like looking for a needle in a haystack, and the process can quickly become overwhelming. But what if you had a partner who could provide you with over 1,000 on-demand, vetted senior results-oriented developers who are passionate about helping you succeed, and all that at competitive rates? Meet Lemon.io. They only offer handpicked developers with three or more years of experience and strong, proven portfolios. With Lemon.io, you can have an engineer start working on your project within a week instead of months.
Plus, you won't waste your time on candidates who aren't qualified. Lemon.io gives you easy access to global talent without scouring countless job boards, and it's more affordable than hiring local talent. If anything goes wrong, Lemon.io offers swift replacements. It's like hiring with a warranty. If you need to grow your engineering team or delegate some work, give Lemon.io a try. Learn more by visiting lemon.io/startups and find your perfect developer or tech team in 48 hours or less. As a bonus for our podcast listeners, get a 15% discount on your first four weeks of working with a developer. Stop burning money, hire dev smarter, visit lemon.io/startups.
A reminder that the reason all these questions are audio or video is that those go to the top of the stack. So I still do have a backlog of 30 written questions that are getting preempted by those sending in questions through video ask on the website. If you go to startupsfortherestofus.com, click the Ask a Question in the top navigation, and whether you're on a phone, your laptop, or whatever, you can send an audio or a video question, and those go to the top of the stack. The next question comes to us from Spain.

Gonzalo:
Hey, this is Gonzalo from Spain. I recently discovered your podcast, and I'm loving it, especially the Q&A episodes. I wanted to ask, I am a worker developer and I also teach people how to build their own websites. I'm focused on the Spanish-speaking countries, and a year ago I bought an online business that is very related to what I do, where worker developers pay a monthly fee to get access to job offers from website owners looking for those professionals, for those freelancers.
I'm not having trouble getting the freelancers to subscribe to pay, but I am struggling getting traffic from the companies looking for those professionals. I've tried SEO, I've tried Google Ads, but it's difficult to make a difference in terms of keywords because I cannot differentiate with the search intent. The keywords are the same for freelancers looking for gigs and for people looking for freelancers, at least very similar. Because of that, I'm exploring other ad platforms like Twitter ads, LinkedIn ads, and it does not seem very scalable to me. I don't know if you have any insights on how I could get traffic from that specific kind of people, like the companies or people looking for workers, freelancers. Thanks. I appreciate any inside spot.

Rob Walling:
It's a good question, and it comes back to my rule. Don't bootstrap a two-sided marketplace. That's exactly what this is, unless you have access to one of the sides, and it does sound like one side. The WordPress developers is easy to get to sign up, and that makes sense. Usually, in a two-sided marketplace, one side will absolutely come because these WordPress freelancers, they want business. So that's not a surprise to me that it's easy to get them, but the other side, that's what everyone's trying to get. That's what Upwork is trying to get. That's what every freelance WordPress developer is trying to rank for.
I bet I'm guessing that the ads for those agencies are bidding these up, and I'm guessing the ads are pretty expensive as a result. But with that in mind, in your shoes, when I think about what you're actually trying to do, which is to attract people who have WordPress websites, people, companies, whatever, who have WordPress websites and want freelancers because you've started a marketplace and you already have the freelancers, I would be thinking about one, if you're running Google Ads, which it sounds like you might be, I would hone in on the negative keyword list for your ads to really try to exclude anyone who is a WordPress developer searching for this because you don't want them. You want the folks who are looking for freelancers.
If you've already tried that, great, but if not, I would dive pretty deep into how I could engineer that to eliminate folks who are searching for the wrong side of your marketplace. Then the other thing I would do is what pretty much every two-sided marketplace that we know of has done and the way they have succeeded, and it's content marketing and SEO. I have a tough time imagining you are going to build a sustainable two-sided marketplace if you have to fill one side perpetually with ads. Now, ads can be a good way to get started, but it's not scalable. I think in the long term, if you want to build a flywheel, then you need that content engine cranking out content, and you need to start ranking for enough terms. Start with the long tail, and you'll slowly climb up to the head terms that allows you to get 10,000, 50,000, 100,000 uniques a month.
They essentially are the demand side, looking for supply. These are the consumers and the businesses with the WordPress websites, and I would be looking to SEO. That's the play here. I guess the only other approach I've seen is audience. I think of the Tropical MBA guys starting Dynamite Jobs, and they had both sides of the marketplace, not because of SEO or of pay-per-click ads, but because of their podcast and their community, the Dynamite Circle, and so they used that to their advantage. That's probably the other way. I'm trying to think… Oh, I've seen a job board started based on audience. Joel Spolsky, back in the day, started, I think it was called the Business of Software job board, and authenticjobs.com, I believe, was started by someone who also had an audience. But usually it's audience or content/SEO. I would be looking at one of those plays for that side of the marketplace. Thanks for writing in. I hope that was helpful. My last question of the day is asking for advice about being a single parent and managing your time.

Jake:
Hello, Rob. Thank you very much for the amazing content and insight you share about this industry. My question for you is, what advice or examples can you share about single parents who try to get something started in this industry? I know we have very little time, so I know every minute counts, so I'd love to hear your thoughts. Thank you.

Rob Walling:
Thanks for the question, Jake. Definitely one that has never been asked on the show. Certainly had time management questions asked, and there, I usually go into being effective versus being efficient, and you really can only work on the thing that needs to get done, and you can't waste time even if you're co-parenting with someone. I remember when each of our kids was born, just how much less time I suddenly had. I can imagine as a single parent, which I've really only been for weeks at a time, let's say, when Sherry will go out of town and then you have even less time and you have to get everything done. The ways that I would think about it aside from just trying to get more effective and really focusing on the things that move the needle are, I would ask myself, "Do I have the budget to hire someone to do these other things?"
Whether that's around the house, like I need a personal assistant to make meals and to handle all of my personal mail, dry cleaning, and delivery of things, there's folks called house managers who can do this, and you may not have the budget for it, and that's fine, but that's where I'd be putting my thought to is, like, "Do I need someone to personally handle stuff such that I have just a bit more free time?" Such that when I have that two hours a night after my kids go to bed, do I need to sit down and pay a bunch of bills and worry about scheduling a contractor to come fix the sprinklers, or am I able to focus on work because I've handed that off to someone else? Similarly, I would ask myself, "Is there anything I'm working on now that I can outsource?"
Whether it's design work or development, it's only if you have a budget and it's only if things are mapped out. The thing with handing off your business tasks right now is, I know they're so amorphous and all over the place because it's all research, it's trying, it's testing, and it's stuff I think founders need to do versus paying bills, dry cleaning, running errands, grocery shopping, whatever else. Those are things that I think are a little bit easier. It's a solved problem, and it's not that complicated. Again, that comes down to budget. You may or may not have it, but it's one idea. I'm not saying hire someone full-time, by the way. This is not like, "Oh, if you're independently wealthy and you can spend $8,000 a month." That's not what I'm saying. You can find folks for less than that to help out 5 hours a week, 10 hours a week to just take care of stuff. You are more free to do it.
The other thing that I would think about is how to build something very small and get a quick win. I would not personally be trying to build a multimillion dollar SaaS company if I were in your position of just not having very much time because it takes so much time and it takes so much focus that I would either be looking at a step one business, like I talk about here all the time from the Stair Step Method, or even writing a course, building an info product, writing a book, doing a video course on one of the two-sided marketplaces, the Udemy, the Udacity, then whoever else is left in that space, teachable, did they have a two-sided marketplace? Anyways, these are things where they won't create revenue forever, but they teach you how to build something, get it out into the market, and do some type of marketing.
The time commitment and the focus commitment is so much less than building software. So if you have a unique advantage, meaning you are a good writer, or you are good on the microphone, or you are good on video, then I would consider just building a course because, look, selling information, it is easier, it is simpler than building software. I love that idea as a step one, maybe pre-building a step one software business just to learn and get your feet wet, make a few hundred dollars or a few thousand, whatever you do make. I don't know if this involves building an audience. Obviously, if you want to build a name for yourself long-term in the space that you're building the product for, then maybe this is where you start that podcast, or you start the YouTube channel, or you start the writing, whatever it is you're going to do.
But if you just want to dip your toe in the water, I fully think that you can do it without that, and you can get in front of other people's traffic, but they take a cut of the sale. But that's fine. You're not necessarily doing this to get rich. You're doing it for the learning, to get your feet under you, and to start shipping something to realize how much work it actually is. It's a lot of work. It's a lot of hours. I think that if you try this and, let's say, you want to put out an ebook in the next couple months, and you get to the end and you're like, "Oh my gosh, that was so much work." From the writing to the copy editing to the layout to the cover design, to then promoting it, to uploading it, marketing it, selling it, refunds, support, whatever else you need to get to the end of that, and it feels like that, then you really know that for now you probably shouldn't do a software product because it is 10 times more complicated on almost all the angles that I just mentioned.
It's definitely tough. Each of us has our own headwinds in our lives, and some of those are more challenging than others, and certainly having young kids is super challenging. Whether you're a single parent or you have a co-parent, it is a difficult time. As someone who went through it myself and someone who has raised young kids as I was starting companies, all I can say is, its hard, and I don't know of any silver bullets that can really make it that much easier other than the thought process I offered, which is just pick something a lot smaller that doesn't require as much focus as SaaS. Thanks for the question, Jake. I hope that was helpful.
Thanks for listening this week and every week. I hope you enjoyed the listener questions. Still more in the queue. I'll be back at you again in a couple weeks answering more, hopefully with a co-host on that one. But if you keep listening, I'll keep recording. This is Rob Walling signing off from episode 664.
You've made it to the hidden track of this week's episode. I got a question where the subject line is not a SaaS question, and it's about Dungeons and Dragons, so if you don't care about D&D or my thoughts or comment on it, then probably just want to move along to the next episode. But the cool part is, it's actually from one of the folks who asked a question in this episode, but I'm going to keep him anonymous here. He said, "Thanks for the amazing content. You said something in the last couple episodes that made me realize I'm not the only one because you also played D&D. I thought I was the only one that loved to talk business, and in the same group could also talk about Dungeons and Dragons." And he's referring back to where I said, I've played D&D with DM, Dungeon Master, once a month right now.
I'd love to do it more. I just don't have the time. But I Dungeon Master once a month, and I handcrafted this group. It's my 17-year-old son, and then it's local startup founders, and I guess one guy I used to work with at Drip, but he works at a SaaS startup, so it's all SaaS startup people. I did that on purpose because, for me, while gaming is fun, I like doing it with people I like, and when I don't know the people there, it's less interesting for me. It's much more of a social endeavor. Anyways, back to his email, he said, "The people I played D&D with are good people, but they don't have a drive to create, innovate, drive business growth, or create something new." So me interjecting back in here, I would've a tough time in a group like that personally.
Then he says, "It is a commitment to play, and I only have time to play once a month, if that. But it's fun to engage and come up with fun storytelling and creative solutions." I agree. That's what I love about Dungeons and Dragons, it gives my mind a break from business. If I don't distract myself with things like Dungeons and Dragons, then my mind is going all the time thinking about, "Oh, what should the next podcast have? What should the next YouTube video have?" And even just reading books about games, about the history of games, or reading adventure modules that I may never play or never run is interesting to me. It's a bit like reading fiction, but I know that it might have some applicability at some point, and it's a way that I try to turn off my mind once in a while.
He has a question for me. The question is, "Do you have a favorite class?" So in Dungeons and Dragons, there's race or heritage, and that is where you can be a human, an alpha dwarf, a tiefling, whatever it is. And then there is the class. Are you a fighter? Are you a sorcerer? Are you a thief or a rogue? They changed the names of these things. Personally, I tend to play either thieves, which I think they're called rogues in fifth edition, but I like folks who can backstab and sneak around and hide in the shadows, or I really like clerics. I like those folks. They have healing, but also they have that brute force. Usually in high armor class, you get that flail, you get the mace, get the hammer, or even you can use an ax because, in first edition D&D, you couldn't use edged weapons. If you were a cleric, it was for game balance, but now you can use them.
I really like having the ability to heal, whether it's myself or others, but also be able to deal damage. I will be honest though. I've never played a druid, never played a monk. There's a lot of classes that I haven't played. While I do really playing some type of a magic wielder, again, sorcerer or warlock, whatever, I often find that with the limited amount of time that I have to prepare, if I were going to play as a player, that I tend to want to really dive in and figure out all the spells and optimize that. I just don't want to spend the time or don't have the time. Almost like the simpler gameplay of being a cleric.
Yes, I know you have cleric spells too, but those always feel pretty obvious to me. The ones that I'm going to need and use. But I'll be honest, I don't play as a player very often. I Dungeon Master a lot. Once a month, it's not that much. When we go to events, because my son and I go to several gaming cons throughout the year, I don't usually play D&D there. I usually am trying to play games I haven't played before because I like learning new things and maybe figuring out a game that I really like that I can later go by. I can't honestly remember the last time I was a player in a gaming session. Actually, it might have been Mike Tabor who ran a D&D game at MicroConf. He does it every year. I just don't have time to do it. Last time I did, it was maybe 2018, 2019, and I played there.
I played a barbarian. We were like 10th level because it was a really hard adventure, and I had some three attacks per round, and when I would rage, I had advantage on everything and double damages. It was just bananas. So I really enjoyed that too, for a one-shot. It was super fun just being a massive tank, really high AC and doing crazy amounts of damage. Anyways, it's nerdy stuff, but I love it. I believe we need pursuits outside of our work and family, even if it's only once a month, once every other month, just to have something that recharges our batteries, something we do for ourselves.