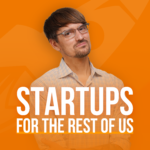 In episode 647, Rob Walling chats with Whitney Deterding about product marketing and how to equip sales, support, and your entire team with critical product knowledge as you grow. We dive into how to communicate all aspects of your product, from individual features to benefits and use cases.
When you're one or two people, you're doing all of this as a founder, but the moment you have three, four, or more people on your team, you have to figure out a way to communicate how the product is changing effectively. Otherwise, your prospects, sales, and support won't know that.
Episode Sponsor:
Find your perfect developer or a team at Lemon.io/startups
The competition for incredible engineers and developers has never been more fierce. Lemon.io helps you cut through the noise and find great talent through its network of engineers in Europe and Latin America.
They take care of the vetting, interviewing, and testing of candidates to make sure that you are working with someone who can hit the ground running.
When it comes to hiring, the time it takes to write your job description, list the position, review resumes, schedule interviews, and make an offer can take weeks, if not months. With Lemon.io, you can cut down on a lot of that time by tapping into their wide network of developers who can get started in as early as a week.
And for subscribers of Startups For the Rest of Us, you can get 15% off your first 4 week contract with a developer by visiting lemon.io/startups
Topics we cover:
4:08 – What is product marketing?
8:56 – How do you implement cross team knowledge sharing?
14:54 – When should you start writing product or launch briefs?
16:35 – Training new sales and customer success people
23:05 – How to equip your salespeople
31:18 – Product positioning
35:13 – How to navigate positioning changes over times
Links from the Show:
If you have questions about starting or scaling a software business that you'd like for us to cover, please submit your question for an upcoming episode. We'd love to hear from you.
Subscribe & Review: iTunes | Spotify | Stitcher
Rob Walling:
Welcome back to another episode of Startups for the Rest of Us. I'm your host, Rob Walling, and in this episode I talk with Whitney Deterding about product marketing. Sounds really boring, but it's really cool. It's about equipping sales and support and the entire rest of your organization with critical product knowledge as you grow. And frankly, there's a lot more to it as well. It's learning not just how to drive new leads or new traffic to your website, which is marketing, but it's learning how to communicate the aspects of your product, the individual features, the benefits, what you can do with it, use cases, case studies, learning how to communicate that to new people coming into your funnel, to your sales team, to your support team, to your success team. And when you're one or two people, you're doing all of this as a founder, but the moment you have three or four people on your team, you have to figure out a way to communicate how the product is changing, otherwise your prospects and sales and support won't know that.
And so we spend 30 plus minutes talking through what type of resources to create. Is it a knowledge base? Is it a wiki, is it a Google doc? And then ways of thinking about communicating this to people. So this is definitely a conversation I wished I'd had many years ago. I remember after exiting Drip, I didn't even know what product marketing meant. And learning that as we grew to 50 and then a hundred people was fine, but it would've been beneficial had I known about it earlier. Before we dive into that, TinySeed applications are open now through February 19th, tinyseed.com/apply if you're interested in learning more. If you're looking for the right amount of funding, amazing mentorship from world-class mentors, a strong tight-knit community in our Slack group, in-person gatherings, and frankly, the support you need to grow your business faster and stay sane while doing it, head to tinyseed.com/apply. And with that, let's dive into my conversation with Whitney Deterding. Whitney, thanks so much for joining me on the show.

Whitney Deterding:
Yeah, thanks for having me.

Rob Walling:
It's great to have you here. You're the product marketing strategy lead at CoSchedule. People could find that at co-schedule.com. And I was doing a little digging before we chatted because I'd like to give listeners an idea of what your company is like in terms of stage because I bring some people on here who are solo founders making $10,000 a month, and it's a great lifestyle business. And then other times I bring venture backed founders who are doing tens of millions, but CoSchedule, I found by digging through the internet through various sources, raised $5 million in funding. But this year or I guess it's last year now, 2022, bought the founders, bought out their investors, which is a fascinating story on its own, three years on the Inc. 5,000, I think debuted at number 153 and north of 50 employees almost exclusively in the Midwest and in fact, mostly in North Dakota, is that right?

Whitney Deterding:
That's right, yep. Bismark and Fargo. So Bismark is our headquarters, and then we've got a second location in Fargo, North Dakota.

Rob Walling:
And you did a talk at MicroConf Remote a few months back and you and I get to talking offline. That talk was about SEO and content marketing. But given that you're in product marketing strategy, which it's a mouthful, and the reason I want to have you on here was there are things that, especially a founder with two employees or five employees, in fact, when I was doing this, I didn't even know what product marketing meant. I knew what product was because I have to decide what to build in what order and usually how it should look, how it should function. And I know what marketing is, and that's getting more people into my funnel. But after we got acquired, we were this big team and suddenly people were like, "Yeah, you need a product marketing person." And I had to Google it. So do you want to tell folks what is product marketing? What's that role?

Whitney Deterding:
Yeah, it's funny that you say that. So I actually got my start working at an agency and then transitioned through a whole bunch of other roles and then ended up as a product marketing specialist here at CoSchedule. And when I first started, I had very little knowledge of what a product marketer actually did. So I've been on the product marketing team for five years. And product marketing is really at its core, the team or the person or the role that sets the product positioning, understands the product market fit, understands the market that your product's in and packages all of that stuff up so that your team can find and connect with your ideal customer.
So it's one of those things where you look at… Let's look at marketing software for example. So many tools, it's absurd that exist out there, but product marketing is really at its core, how do you differentiate yourself from the market, and how are you valuable, beneficial, and why do people need to choose your product over X, Y, Z other products? So a lot of things go into that. Again, it's messaging, it's copy, it's product category, it's all these things. Do people understand what your product is, what it does, what value it brings? And product marketers are the people that put that together and then also equip the rest of the company to understand, which is-

Rob Walling:
That's all the hard part.

Whitney Deterding:
It is challenging. Oh, I will tell you that. Yeah.

Rob Walling:
Yeah. I was telling you before we kicked off, I remember feeling overwhelmed. I was VP of product at Drip when we got acquired, and so I went from founder, CEO, to VP of product. And so I was running an engineering team and running the product team and at a certain point, 120 people in this company and I was in charge of, I was no longer just in charge of like, "Well, here's what we're going to build. Designers, help us figure out the UI. And then all right, now we're going to build it and then we're going to launch it." The salespeople come and be like, "Dude, what are you launching next month?" And I'm like, "Stuff." And they're like, "Oh, well, I need to know what that does, how it works, how it applies, how to explain to people." And then support would come and say, "What are you launching next month? Because I need to know how to answer questions about it. I need to know how it works. We need to train this person."
And then customer success would come because they were dealing with the big clients. And, for me, I was like, "Ah." And so we hired someone to basically have our back and have my back and be able to do that. That's exactly the role that as an early stage founder, you just do it as a founder, your five people. So whoever's running product is doing product marketing, but as you scale up, even at I would say 10, 15 people, if you're still doing it, that's fine. The role has to be filled, whether it's a dedicated person, which usually is expensive, or whether it's halftime job who is thinking about positioning and internal communication?

Whitney Deterding:
And that's the thing too, is it's internal communication and external communication. So it's does your team know how to talk about this new product, this new feature? Does it impact customers? Does it impact people that are searching for your product? Because sometimes product teams, they're launching incremental small features that aren't going to change the way you inherently talk about or sell your product, but it might change how a customer uses that product.
And so it's even delineating between which audiences are going to care about this and who needs to know what's happening, who is this for? And product marketing really puts those things together. What is the solution? What is this feature product for? Who is it for? And how do we let them know that it's here and how to use it? But all of that stems from equipping your team, your customer-facing teams to do that successfully. So that's going to be your sales people, your customer success team, your customer service team, anyone fielding support tickets, live chat, all of those people need to be in the know and need to know how to talk about it in order to support those prospects and customers.

Rob Walling:
And that's what I want to dive into first and spend the first part of the episode just digging into how you do that, what assets you create. I'm sure there are processes. There's tons of knowledge in your head that I want to pull out. If there's time today, I do want touch on at the end, positioning. Positioning is a big black box. It's black magic, it's like as much art as science. I don't know, however I want to say it. It's hard. It's hard. And no matter how many books I read on it, April Dunford's Obviously Awesome is a great book. I've read it and I'm still like, "I don't really know how to position things." It's a challenging thing.
So if we have time, I'd love to throw in a few minutes at the end to hear how you think about it, how you find it, and it changes over time. It has to because the market changes. How do you know when it changes, blah, blah, blah. Now maybe that's an episode all into itself, but we'll see if we can get to it. So let's start with this then. How do you implement cross team knowledge sharing? You have sales, you have success, you have support. What documentation do you need? I'm sure there's knowledge base involved. You're a 50 plus person company who sounds like you're doing a really good job of it, so I'd love to hear your approach.

Whitney Deterding:
Yeah, so that's a great question. I have been at CoSchedule for five years and let me tell you, this has seen many iterations over those five years. So when we first started, it was as simple as having a launch brief, which was simply put a Google document. It had basic information, who is this for any research that was done about the feature, about the product. And then product marketing, me, would go in and look through our customer support tickets, live chats, look at what competitors were doing, and pull together all of this research and information about this feature.
So let's use as a really old school example from CoSchedule days when we launched our social media reports. This was a long time ago, but you go through and you look at all the other tools that have social media reports, and you look through your chats of what people want to see. You look at how even Facebook, Twitter, they talk about social reports and you pull all of that information together. And then what product marketing would do is create a series of talking points. Now, something like new social media reports is a feature that could potentially convince someone to purchase our product. That's a hefty feature. It's not something that only a customer would care about, someone deciding to choose a product would care about that.
So the way that we would prioritize how we communicate with our team is we would assign what we called a priority level to each launch. So something big like that, we would call a P1 or a priority one. And that just simply meant that our checklist of things that we needed to do in order to equip our team was longer, more robust. That's something we'd want to add to the website. We'd probably want to do an announcement email about that. We would probably talk about that on social media, put it in a customer newsletter. And so there's a million little things we'd want to do there externally.
Then we'd also have to talk about what do we need to do internally to make sure our team knows how to use this feature effectively, share the message about why our customers care about this so that when our support team's on live chat, they can say, "Yeah, we have these brand-new social media reports and here's why they're awesome." And they can deliver a talking point that's been pre-structured for them. So depending on the priority level or the level of the launch or feature change, we would have these priority lists. And essentially it's a big old checklist that we would go through, but at the start, it was those talking points because nothing else can move forward until we know how we're going to talk about them.
So if it's a feature that needed a name, like something brand new, you got to name the feature, what are you going to call it? How are we going to describe it? How do we talk about it? What are the benefits of this feature? Why should you care about it? And that's one thing that product marketing, we joke about this all the time, we say WIIFM, what's in it for me. If your talking points can't answer what's in it for me as the customer, they're not good enough. And so making sure that our sales team and our customer success team, all those other people that need to be talking about the product are equipped with those talking points so they can answer those questions as things roll out. But yeah, it's essentially that big checklist that we would roll from.

Rob Walling:
See, I like the simplicity of that. I'm not a process person. It's what helps me move really quickly and be a good founder. A little bit to my detriment as I've scaled companies, to be honest, is by the time we were a 10 people, we weren't even doing that. It was literally, "All right, Derek, what are we building next?" Okay, we're doing this. So I'd write up an email, I'd send it to our support person and say, "Here's a new feature. We're just going to feature flag it for your test account." He'd go in and play around with it. He'd be like, "Ah, this makes sense. I can support it."
We only had one support person. We had two customer success. And I would go to Anna who was head of customer success and we're in the same room, so I'm at a whiteboard and I'm like, "It's going to do this and that." And she's like, "Ooh, this sounds great. I'm excited." And then we'd talk to developers and they'd build it, and that's what we did. We have no documentation. It was amazing in the early days. We were so fast and we didn't need to do… But to be honest, since I was essentially running product and marketing, I kept dropping the ball on integrating. We would announce the new feature, we'd tweet about it, we'd email the list, and then that would be it. I'd forget to update the marketing website with new features. I'd forget to like, "Should this be integrated in onboarding or not?" Where else should this be surfaced? And to have even a single checklist like that doesn't sound like too much process to me, and I wish it's something that I had implemented back then.

Whitney Deterding:
No. And I actually pulled it up in preparation for this conversation, our old prioritization matrix that we called it. And it's literally just a Google sheet and it's got along the left-hand side talking points, branding, CSR training, email, blog post, announcement. I mean, it's just got all these items to check, internal training, product education help, CSM resources. And you just go through the list. And if it's on the list, we just put it on our own list, marketing's list, and we start cranking those things out and it makes it feel less overwhelming and you don't feel like you've missed something because that's so easy to do. I mean, it's so easy to do because there are a million things happening at once.
So something as simple as a checklist to start, we had a checklist and then a launch brief, and then the formal launch brief had the final talking points the day it was launching, who got it, what that communication plan was going to look like, and then we'd just share that in Slack with everyone, and then everyone had access to that information. And to be completely honest, that hasn't changed significantly process wise, but the tools we use as we've scaled have changed to make that knowledge sharing a little smoother and a little more formalized.

Rob Walling:
There's two things I want to say. One is if it were me and a co-founder and we were building a very small team and we had one support person, I probably wouldn't do this yet. The moment that I hired a first salesperson or first success person, now I have a support and someone else to communicate to, that's where spending 30 minutes, 20 minutes to write up a you called it a launch brief, I think. I Googled what is a launch brief product management just to see if there's other examples. Some places are calling them product briefs, but you can get examples of these online of here's eight, six things to include in it. For me, spending 20 minutes at that point by the time even at two people you're trying to communicate to, I think would be something I'd be thinking about. And then the checklist thing, that's a no-brainer.

Whitney Deterding:
Right. Well, and the thing is, too, that's nice about having these briefs as well is you have something to look back on. When did that ship? You get in the cycle of you're moving so fast, you're moving so fast, and then you're like, "Why did we decide not to do that?" But those notes then are documented somewhere.

Rob Walling:
Exactly. And then if I brought a new product person or a new developer or maybe a new successor salesperson on, I would say, "Go look through all of our product briefs in order because they're going to be dated, so go in descending order back from today and look at the last few months of what we've launched, the last year of what we've launched to get an idea of the history." Because without that, it's all tribal knowledge, which means it's in your head and it's hard to learn from that. This is a paper trail of a lot of decisions you made.

Whitney Deterding:
I mean, we definitely use all of that for internal training.

Rob Walling:
Yeah, I can imagine. How else do you train new salesperson, new success, new support? I don't know if there's a shared training thing, but it's like you have these product briefs someone can walk through. Is there also what internal knowledge base? Is there video? How do you handle it?

Whitney Deterding:
Yeah, so this is really actually a fun topic because we're revamping a little bit of that right now. But we use a tool called Get Guru, which is a knowledge base, and we share cards. They're basically little information cards that you can share, and that's where we store all of our information. So if someone needs to look up how to talk about the product, we have product positioning talking points for Marketing Calendar, they can search that card in Guru, and they've got all the things they need to know. And the same goes for someone has a question about a specific feature, like our success team has even little cheat sheets and quick links to support docs. It helps us field things so much quicker, and it helps us onboard new team members so much faster. So we utilize those cards to store all of those processes, all of those helpful resources, links, it's all in there.
So we have an entire series of cards that a new salesperson would have to read through during their onboarding, along with some certain milestones that they would need to make through their onboarding process, like setting up their demo environment to do demo calls, things like that. But even just having that stuff somewhat standardized makes that process a lot faster when we do have to skill up new team members. So a product like Marketing Suite is pretty robust, and so it's pretty easy for a new salesperson to be a little overwhelmed. It's like, "Where do I start? Because when I log into the calendar, it takes me to the homepage as an end user." But when you're demoing the aha moment of why this Marketing Suite and Marketing Calendar is so powerful, you want people to open up on the calendar.
So it's just little small things that we build into our training resources, we do videos and then resources in those cards, but all of that information gets shared in that knowledge base. And then our teams can, I mean, they can retrain themselves even if they need to remind themselves of, "How do I talk about that? Or I'm demoing with a comms team instead of a marketing team, do I need to change my messaging a little bit or my examples that I might share?" So just having some of those things queued up and accessible with a knowledge tool like that makes it really nice. It's very searchable. You can search by keywords and it pulls stuff up and it's very quick. And it's called Guru.

Rob Walling:
So it's getguru.com?

Whitney Deterding:
Yep.

Rob Walling:
Okay. I haven't heard of it, but folks can look at it. The interesting thing, too, I want to jump in here because as a founder, I'd imagine if they're listening to this, they're like, "Oh, I don't have time to do all that, to create the knowledge base." Now, here's the tip. Here's the pro tip that I learned is you don't do it. When we would hire a new success person, usually there was a success or a support or even a sales who liked doing writing. And oftentimes when I first hired them, if it were three or four of us, they didn't have full-time work yet. We hadn't ramped things up. And so I'd say, "All right, part of your job for the first six months is going to be building out the knowledge base because you're going to learn it. And as you learn it, you document it for the next person."
This is not a fit for every hire. And at 50, you're probably not going to do that. You already have it in scope. But when it's 1, 2, 3 of you, you can start small. You don't need to build the whole thing out. You build pieces out, much like refactoring code. And again, you bring your first success person in and as they learn it, you tell them, "Look, you're the first person to document this. Let's have this living, breathing document that others can learn from."

Whitney Deterding:
The other piece of that is if you build a culture of your team being able to contribute to that freely, man, the stuff you get is so much better. So a perfect example of that is our revenue and sales team use that as well. And so we have a card, how do you handle objections to this? And if a certain salesperson has a really great way to handle that objection and it works, they put it in that objection handling card, and now the entire sales team, all three of them, have access to that instead of just one person holding onto that information because that's what can happen. I think sometimes, like you said, it's that tribal knowledge, you've been there since the start and you know it all, and then you're like, "How do I unload all of this onto someone else? How do I share this efficiently, effectively?"
But if you just get in the habit of making that standard as you add new people like, "Hey, if something feels unclear or you try something and it works better, update the card, share it with everybody." And then we have internally a really open sharing culture. So if I try something, it works great, I update the card and then I share it in Slack and say, "Hey, tag the people that matter, try this. It worked great. Check it out." And it just builds, again, that culture of sharing that information. I mean, you're working as a team. Everyone has the same goals. You want this product to be successful, you want this company to be successful. You're all working together towards those same goals. So you got to share that information instead of keeping it tight-lipped. So I think it helps build that culture a little bit too.

Rob Walling:
Finding the perfect software engineer for your team can feel like looking for a needle in a haystack, and the process can quickly become overwhelming. But what if you had a partner who could provide you with over 1000 on demand vetted senior results oriented developers who are passionate about helping you succeed and all that at competitive rates, meet lemon.io. They only offer handpicked developers with three or more years of experience and strong proven portfolios. With lemon.io, you can have an engineer start working on your project within a week instead of months. Plus, you won't waste your time on candidates who aren't qualified. Lemon.io gives you easy access to global talent without scouring countless job boards, and it's more affordable than hiring local talent.
And if anything goes wrong, lemon.io offers swift replacements, so it's like hiring with a warranty. If you need to grow your engineering team or delegate some work, give lemon.io a try. Learn more by visiting lemon.io/startups and find your perfect developer or tech team in 48 hours or less. As a bonus for our podcast listeners, get a 15% discount on your first four weeks of working with a developer. Stop burning money, hire devs smarter, visit lemon.io/startups.
Let's switch it up a little bit and talk about specifically equipping salespeople because they are on the front lines. If I'm in support, oftentimes a question comes in I don't know the answer to, I can ask someone in Slack, I can search the knowledge, I can spend a few minutes and do an email. When I'm doing sales, there's a lot of pressure on me to do stuff in real time. I need to be heavily equipped with a lot of knowledge. And again, this applies, whether you're hiring your very first salesperson or whether you're hiring your 10th or 15th, they need to have the knowledge to do it. So obviously you already mentioned standard talking points. You can dig more into that of how you think about talking points or move on to the other things that I'm sure that you prepare for them.

Whitney Deterding:
Yeah, I mean, I think the biggest thing, number one is they need to know what a qualified customer is, and they need to know which kind of signals to listen to like, "This maybe isn't the right fit for you." Because when they're having those discovery calls, you want your discovery calls to be that, "Oh, does this qualify to move on to the more intensive demo process?" If you have that process from a sales team perspective. And so having the ability to know those markers is key. So there are a handful of things. If someone comes to us on a discovery call and all they talk about is I want to use this for social, we are not a great social only tool if you're going to purchase the Marketing Suite. You want the Marketing Calendar, you want the workflow management, you need to want much more than just the social publishing for it to be a good product market fit.
So we have those sales people trained to say if they just only hear social, social, social, they need to know I'm going to be okay disqualifying this person and letting them know that too. So that's one piece there. I think the other thing that can be really helpful is when you put together a sales deck and that flow of conversation, not only giving them the deck and maybe some speaking points for each slide, but also making sure that they know what questions to ask at which points in the conversation, to gather enough information about that prospect so that one, you can qualify or disqualify them. And two, if there's an opportunity to personalize that conversation to fit them and their needs and their problems, as a salesperson, you have to hear them and being curious and asking them questions can help you create better responses for them.
So for us, we're a marketing software for marketing teams. And so I think it goes back to positioning and talking points. So I was joking with Rob before we got online, every product helps you save time. Okay, great. And Marketing Suite helps you save time, but there's no meat to that. Why does that matter? And so a good example of that is if you're asking questions, how much time would you say you spend every week in meetings doing project kickoffs? Well, how often are you following up via email to get more information before you can start on a project? All of these little questions that you ask can help you start to formulate, oh, they're going to save a lot of hours every week on marketing project management if they switch to Marketing Suite. So it can help you gather that information and make the demo stickier and more personalized to them, which is more way more effective than just giving everyone a cookie cutter spiel.

Rob Walling:
Right. So you have this documentation and these talking points, objections, whatever documented.

Whitney Deterding:
And these questions.

Rob Walling:
Yep. So then when you hire your second salesperson, or if someone else needs to jump in, let's say I have a one sales and one success person, my salesperson's off for a week, maybe I bring my success person, again, at 50 you don't do this, but when it's just three of you, you have to step in sometimes. That's the other thing. What if I as the founder haven't done a sales demo in six months because I handed it off, now I have to jump back in. I don't remember how to do sales calls anymore, so I almost need this documentation.

Whitney Deterding:
Yeah, and that's the one nice thing. You can add those speaking points to your deck, of course, so that if they're really on the fly and need to jump in, they've got at least something to go off of. But something else that you can do that I know that we do here at CoSchedule is we build out an ideal demo environment, as well, of the product. What is the ideal use case, and how do you demo those aha moments that really hook people? Because yeah, okay, you can use a Google calendar for a Marketing Calendar if you want, but if you use Marketing Suite, what are all those wow moments in the demo that you can visualize on why it's so much better? And so if you can identify those things and standardize those things a little bit, all those aha moments that really hit in a demo happen every single time because you've built that process and trained and equipped your sales team to make sure that they hit those things during that flow.
And I think it all starts with a strong narrative. What's the story that you're telling during that demo? Because they came to you for a reason. You know what struggles, challenges, problems that this person is having, and so you really want to sell the dream during that demo. You don't want it to feel lackluster like you're just hopping between features. So I think that's the other piece is what is the story? And so one thing we do to train our team on how do you tell the story is I actually record a demo of the product, walking them through the story and all those key moments they have to hit, and we call it our standard demo. That's the beginning of the demo. You have to do that. And then after that, we always say it's choose your own adventure. Let the customer or the prospect steer you and you can an answer and field specific questions.
But this standard demo, the standard story is something that you want to hit in every single demo call. And that helps scale people up pretty quickly. And it's maybe only 20 minutes of a 45-minute demo, but it's making sure that they hit those main items every single time. One other thing, something we do during that training process is the salespeople that are training in do mock demo calls with different people on the team so that they can get comfortable and we can throw objections at them in real time before they actually get on a call. So depending on if you're really new, you might not have time to do that and that's okay too, but something you could consider as you're training new salespeople.

Rob Walling:
Well, and I love the idea of hazing new employees. So I would set up the brand new totally green junior salesperson to do the demo. "Okay. Oh, and your partner is the CEO and founder of the company." And you're like, "Eh, I totally don't want to do this." Throw them under the bus from day one. No, I think a big takeaway that I hope that listeners are taking from this is that it doesn't have to be complicated, and it doesn't have to be a lot of process. It can be a Google sheet with six or eight different things about a product brief, six or eight different topics. And then you can have one checklist that you kind of build out over time.
Off the top of our head, I'm sure without your checklist, you and I could be like, "Well, every new feature, we should at least evaluate it. Do we need to talk to success sales and support? Do we need to do a blog post, a tweet? Is there any co-marketing that we could do if it's an integration on and on, who gets emailed for what? Does this change our sales demo?" I mean, you and I in five minutes could come up, it would be like a V.8, it wouldn't be perfect, but it'd be 20 check boxes that then next time you could be like, "Oh, we forgot about whatever extra email list we have. So we'll put that checkbox now, or it should it be on the website." So it doesn't have to be perfect from the start. And it doesn't have to be complex.

Whitney Deterding:
No, and that's, I think, the beautiful part about it is it can be something as simple as a checklist. It can be something as simple as you sitting down and recording a demo and then sharing that video recording of your demo with your sales team, have them watch it, and then have them practice a couple times. It doesn't have to be overly complicated, but making that information accessible is the important piece of that.

Rob Walling:
So with the last couple minutes we have, I just want to touch on positioning, as I said at the top, and I know that a couple minutes is not enough time to properly cover positioning, but I just want to hear how you think about it because day-to-day this is probably top of mind for you, I'm guessing. And you are probably thinking about it more than most people I have on this show, to be honest, because even founders can only think about positioning a tiny part of the time. Again, if you're a five-person team, positioning is one of 14 different things I'm trying to work on versus you are actively, actively. So how do you think about this? What inputs and how do you make a decision about positioning? Because it's big, it's strategy level.

Whitney Deterding:
It's very big, but I think the one thing to remember about positioning is even if you're doing it by yourself, you're not in it alone because I think great positioning always starts with research. It always is rooted in knowing what are customers saying in the market, people that are looking for solutions like yours in your product category. What makes your product better, different, faster? What are the differentiators of your product as opposed to everything else in the market? And so I think when you're in product marketing or I mean anyone in working in selling a product, you innately are curious about those things because you want your product to stand out. How do I sell this differently? How do I find my target audience? And so I think it's all about talking through how do we convey the value of our product through our product positioning, and how do we do it quickly?
Because you think about it, most people, that first touchpoint with your brand, probably going to be your homepage, probably going to be your website or maybe they read your blog and then they're like, "Oh, I wonder what they do." So you have to make sure that they understand what your product is and what it does quickly. And so I think on our homepage, it's organized all of your marketing in one place. That's our main tagline of our product. That's the tagline. But it's like, what is the product? Well, it's a Marketing Calendar. So all of our products, it's Marketing Calendar software, so you can see schedule and share all of your marketing in one place. And so it gives people the ability to just scan that and innately know what you do. And so that product positioning is key because that's how people understand what you are, what you do, what value you add.
But then when you layer in that narrative, that's the emotional hook of how do you hook them emotionally on why they need your product. And I think with product marketing, it's really easy to do one and not the other, or one and not the other, but they do have to work together in order to be effective because you have to identify what is this product. But then you also have to say… There's that old saying, it's like, "It's not a bandaid, it's a painkiller." You need to need it that bad, or a vitamin, not a painkiller. Excuse me. So it's clear, concise copy. How do you do it as short and as concise as possible? Well, it's very challenging.
And so something that we do a lot is, like I said, it starts with research and then it's going down what I like to call the why rabbit hole, why does this matter? And you just keep asking yourself that question over and over and over. It'll help you get deeper into the reality of the messaging that's going to matter. It's the difference between saying, "Marketing Calendar going to save you time versus Marketing Calendar is going to help you visualize all of your marketing in a single calendar you can share." So there's all sorts of ways you can go about doing that. But yeah, we could talk for hours about product positioning.

Rob Walling:
Yeah, there's a lot there. And even the positioning has to change over time.

Whitney Deterding:
It does, yes.

Rob Walling:
And I believe you told me CoSchedule started as a social media calendar, then expanded into a Marketing Calendar, and then added, I believe at least two other products, one called Marketing Suite and one called Headline Studio. So now talk about positioning changes. There's at least two or three in there. Was it obvious to you when these were happening? You've been there five years, I'm sure you've had some positioning changes. How have you navigated those? Has it been super obvious? This is our last question then we'll wrap. But I'm just fascinated by this because I've also done it myself, and I always felt like, "I don't know what the (beep) I'm doing." And I was always like, "Hopefully this is right." So how do you navigate that?

Whitney Deterding:
I know. I think the best way to go about doing it is thinking, so I'll give you an example. And it was, gosh, I'd maybe been here about a year and a half when we launched the Marketing Suite. So initially we had had the Marketing Calendar and we were getting our roadmap really around more of these enterprise level features, things that small to mid-size enterprise marketing teams were wanting, needing, asking for. And so that was how our product team had prioritized the backlog. And so some of those things that people had been asking for was digital asset management, more robust social publishing features, more workflow automation features as they were building out marketing workflows. And so we were like, "This isn't just one product category anymore. This isn't just one Marketing Calendar software that publishes your blog posts." And so it got to the point where we were like, "Okay, well this isn't just a product, it's a suite of products because we're crossing into multiple product categories here."
And so that was where that Marketing Suite was born because the growth of the product was bringing in a different segment of people. We were able to properly serve these mid-size enterprises and these larger teams with more complex workflows that were having some of the similar challenges of wanting to be able to visualize all their marketing in one place, but they also wanted to do this, this, this, this. And so by listening to the customer and collecting that feedback from our customers, that helped our product team build out that roadmap, as well as voice of the market, as well as voice of the customer, we were able to transition and launch that Marketing Suite product, which then of course significantly changed the product positioning and actually just created an entirely new product. So yeah, it's a wild ride. And I think we've stepped away from wanting to be known as a social media only calendar because we do so much more than that now.
And social is a lot different than it was five, six years ago with influencer culture and TikTok and video. It's very different than it was just publishing your blog and posting it on Facebook, Twitter, LinkedIn. So as the market changes, you just have to adapt. And I would say just keep a pulse on your customers, what they're saying and the questions that are coming in, because that will reveal so much about where the market is going and if your positioning is still hooking people. If you're getting more discovery calls and people are saying, "Do you do this?" And you're like, "No, absolutely not." Something's off. And it's time to readdress that positioning and clean things up a little bit, try some new stuff.

Rob Walling:
Yeah, I've been through several repositionings myself, both with my last SaaS product Drip went through. It was really two, three iterations of it evolving, and each time the positioning, not just the homepage, but everything had to adjust. And I felt like with MicroConf, we've done that too because MicroConf was an event, it was just an in-person event, and then it was two and that we did nine last year, and now it's an online community and it's an in-person community, and we do mastermind matching and it's like no longer a conference, so positioning has evolved, so that you can check the headline and it's always tricky, but if you do nothing, you will find that the market changes and that bad things will happen. Either you'll get left behind and you'll lose… Here's what nobody talks about. You can lose product market fit, you can lose it, you can have it, and you can lose it because the market will drift if you don't chase it either with features or with, when I say chase, constantly work on refining it, keeping it, you can lose it as fast as you found it. It's really interesting.
So with that, Whitney, it's amazing having you on the show. Thanks so much for showing up, dropping your knowledge. If folks want to see what you're working on, coschedule.com. And any social media handles you'd like to share if folks want to keep up with you?

Whitney Deterding:
Yeah, if they want to follow on Twitter, I have the world's longest last name, so it's @whitdeterding instead of Whitney Deterding. And you can also connect with me on LinkedIn. If you've got questions, I'm happy to chat a little bit there too. Not too many Whitney Deterding's online, so you can find me.

Rob Walling:
I know. You are lucky to have that. That's great. Well, thanks again for coming on the show.

Whitney Deterding:
Yes, thank you for having me.

Rob Walling:
Thanks again to Whitney for joining me on this week's episode. Hope you enjoyed it. This is Rob Walling signing off from episode 647.