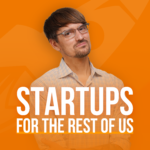 Show Notes
What works:
Results based reporting on a weekly basis.
Uninterrupted times of work. (creative work vs. grunt work)
Buddy system
Frequent touching base sessions in-person to ensure wires aren't getting crossed.
What you need:
Flexibility in your working hours as a manager
sliding time wigit
Google calendar sync'd with everyone + google invitations
Skype + gotomeeting
SOD – Strategic Operating Document
Strategic Objective
Operating Principles
Operating Procedures
Examples
Team Communication SOP
Phone call rhythm, plan, and results.
Weekly reports.
TWBI, NWBI
KPI
Projects / Notes
Boomerrang to reach inbox at same time.
Example of what they look like.
Open Projects with GTD Cues, ie:
@ Friday Call.
@ Waiting
@ Elisa
@ Dan
Trancript
Coming soon.
Reader Interactions