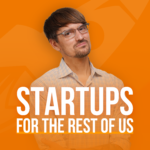 TinySeed, MicroConf's venture fund and SaaS accelerator, is launching their Fall 2021 accelerator batch this week.
📈 SUBSCRIBE: https://www.youtube.com/microconf?sub_confirmation=1 #tinyseed
Join Rob Walling (co-founder of MicroConf and TinySeed) and Tracy Osborn (TinySeed's Program Director) as they announce the 18 SaaS startups chosen out of hundreds of applications for the latest cohort of the year-long program.
TinySeed is a remote accelerator designed for early-stage SaaS founders, providing mentorship from world-class founders & SaaS experts, community with a batch of other ambitious and talented founders, and enough funding to help you grow faster (or quit your day job).
Get a first hand account of what it is like to be a member of TinySeed with Tony Chan, co-founder of CloudForecast Watch the interview → https://bit.ly/tinyseed-experience
Applications for our next accelerator batch and our NEW European cohort will open in January 2022.
→ Join our email list to be notified: https://tinyseed.com/apply
We find that founders do an immense amount of information gathering, and the process of becoming proficient in all areas of running a business — sales, onboarding, support, hiring, user experience, lead generation — takes valuable time away from growing the business. Our program helps SaaS founders scale their businesses faster by giving them the support, answers, and accountability they need, when they need it.
→ Learn more about our program: https://tinyseed.com/program
→ See our investment terms and other FAQs: https://tinyseed.com/faq
We are currently raising for our TinySeed Europe Fund, followed by TinySeed Asia next year.
→ Read our investment thesis: https://tinyseed.com/thesis
→ Apply to invest: https://tinyseed.com/invest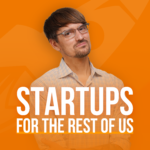 We need your help!  The 2022 State of Independent SaaS Survey is now live and we need as many eligible founders of B2B SaaS businesses to complete the survey.  This survey will be used to create our third annual State of Independent SaaS report, offering recommendations, insights, and pitfalls critical to planning for a future in B2B SaaS.

Venture funded businesses have a wealth of research and data helping them make decisions about the next steps they should take with their business – our community and niche of indie funded SaaS businesses shouldn't miss out on these best practices.

Fill out the 2022 State of Independent SaaS survey today!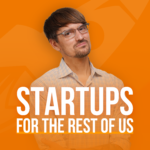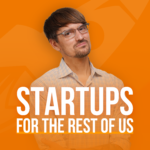 This bonus episode of Startup For The Rest Of Us is from a MicroConf On Air live stream in which Rob interviews Courtland Allen, founder of Indie Hackers, about interviewing 155 startup founders and what he learned from building a community from scratch. It was such a great conversation, I wanted to put it in this podcast feed, so more people can benefit from Courtland's insight. 
The finer points of the episode:
6:28 – Why B2C businesses are more attractive, but B2B may be more lucrative 

11:30 – Competitive advantages that can't be surmounted by the competition. 

17:50 – How Courtland jumpstarted the Indie Hackers online community 

22:46 – Why you can't just rely on internal motivation to get your startup off the ground 

25:36 – The common thread Courtland has seen in successful founders 

30:00 – The truth about how hard you have to work when building a business 

31:57 – Overcoming imposter syndrome when entering a new industry 
Items mentioned in the episode: