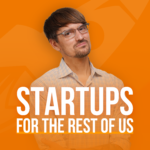 Show Notes
In this episode of Startups For The Rest Of Us, Rob along with Tracy Osborn , answer a number of listener questions on topics including founder hotseats, forgotten subscriptions, two-sided market places and more.
Items mentioned in this episode:
Rob: Welcome to this week's episode of Startups for the Rest of Us. I'm your host, Rob Walling. Today I'm joined by Tracy Osborn and we answer listener questions on two-sided marketplaces, mastermind hotseats, forgotten subscriptions, and more questions from listeners like yourself. This is Startups for the Rest of Us episode 479.

Welcome to Startups for the Rest of Us, the podcast that helps developers, designers, and entrepreneurs be awesome at building, launching, and growing startups, whether you've built your fifth startup or you're thinking about your first. I'm Rob and today with Tracy Osborn, we're here to share our experiences to help you avoid the mistakes we've made.

Welcome back to the show. Each week, on the show, we cover topics relating to building and growing startups. We're ambitious founders, but we're not willing to sacrifice our life or health to grow our company. This week, we dig into the mail bag and we answer four or five listener questions. Some good questions came through this week.

I hope you enjoy my conversation with Tracy Osborn, who's been on the show several times. She's answered listener questions with me, she's also was the founder of WeddingLovely, which was a two-sided wedding marketplace. I had interviewed her maybe 20 episodes ago if you want to go back and check that out for her expertise. I always like to save the two-sided marketplace questions for her since she lived that dream (so to speak) for four or five years.

We have several different show formats, oftentimes I will interview a founder and dig into their struggles, their failures, and their victories. We have these listener question episodes, sometimes we have breaking news, we get updates from a founder, Mike Taber, every 4-6 weeks. And of course we have our seats now and again.

The 2020 State of Independent SaaS Report is almost done. I'm putting the finishing touches on that. I've commented last episode how much time that's taken. I'm super proud of what we put together, I'm stoked every revision I get back from the designers, gets me more excited.

I'm doing a live video stream of some key takeaways of that report in about two weeks. If you want to be sure to hear about that, head to stateofindiesaas.com and that'll redirect you into MicroConf to a landing page. Enter your email and you'll definitely get an email when that livestream is going to go live. It's going to be about 20-30 minutes.

I'm doing it kind of a conference doc where I'm really presenting findings and what I think they mean and there has been some surprises that we've seen in the data and then some not so surprises. It's fun to cover both sides of those. I hope you join me for that in just a couple of weeks. With that, let's dive into this episode.

Tracy, thanks so much for coming back on the show.

Tracy: Happy to be here.

Rob: I am excited to dig into some listener questions today and specifically, I handpicked the first two because they're about two-sided marketplaces. As people heard in the intro, you ran one for several years. I was saving those for when you're back on the show.

Tracy: Very cool. I'm really excited to answer those.

Rob: Let's dive into the first one. Unfortunately, it was a voicemail that we received several months ago and due to some technical glitches, I can no longer get at the audio file. But in essence the caller sent a voicemail in, and he said, "Look, I'm starting a two-sided marketplace. Obviously, we need both sides to be successful and only the businesses pay." It's a business on one side and consumers on the other. The business is I believe pay the subscription. Which side should they focus their marketing budget on?

Tracy: This is a fun one. It goes to the problem of marketplaces where the beginning part, the start of a marketplace is really hard because you need to get both sides of the marketplace. For WeddingLovely, the marketplace I've ran before, I need to get both the businesses on WeddingLovely, but also the consumers for those businesses so that they would have customers through my marketplace.

What I did to WeddingLovely and this is probably why I recommend to anyone who is running a marketplace, is to focus on bringing in as much revenue as possible, especially if you're doing a bootstrap business, which means that you need to focus your marketing budget on the business side. But obviously you need to have some way of bringing in the other side of the marketplace.

What I recommend here is to look for ways that you can use, the side that you're spending your marketing budget on, for instance, the businesses. What can you do to incentivize them to bring in the other side of the marketplace?

For example with WeddingLovely, I worked with the business on WeddingLovely, the wedding businesses, to give them the tools to bring in the people that they worked with, to bring them on the platform and encourage them to use WeddingLovely on the other side. My marketing budget was going to those businesses, but those in essence trickling down the other side by utilizing those businesses to bring in the people that they're working with.

In essence I would recommend to spend your marketing budget on the people who are bringing you revenue, but do your best to incentivize the people that you're working with, that you're spending those revenue dollars on, bring in the customers that they work with, bring in the other side of the marketplace. So that you're more efficient with the money that you're spending on the marketing budget, but you're still bringing in both sides of that marketplace.

Rob: I think that's a savvy way to do it. The way I think about this is oftentimes, businesses marketing to other businesses need to spend a lot of money. You need to have higher quality content, you need to spend ads, nurture, and convince them why they should pay. There's a huge job, and that's just the job of any standard SaaS app.

On the flip side, businesses market to consumers frequently do it with virality, they do it with content, they do it with Instagram posts, giveaways. There's things that you can do that they're just so different. They're so different in terms of the approaches. I think it's not that you can do it more inexpensively with consumers, but I do think that given that we see people selling B2C ebooks for $10, $20 or $30, there's obviously ways to acquire customers that are a lot cheaper than there are to acquire that big SaaS customer, where you're paying $100, $500, or $1000 to close that account versus acquire someone for $10, $20, or $30. It's such a different game.

In that sense, I agree with you and then I would put marketing budget towards the folks who are going to be paying you. I think there are guerilla, scrappy, bootstrappery ways to go after the consumer side of it. One of them is what you said, it's to get the businesses to bring their critical mass to you. I think that's a great way to do it. There's models for B2C marketing. We won't go there, but that's what I would focus on as the cheaper and more expensive ways to get consumers to join up.

Tracy: Next question comes in from Anthony. He says, "Hi. I listen to a bunch of episodes, so I apologize if this was covered. I heard a couple episodes on marketplaces and how to get them going from a cold start, but I don't think you've touched on the 'come for the tools, stay for the network' strategy, where you build a SaaS tool for one or both sides of the marketplace, and is useful regardless of the existence of the marketplace." He also brings in a link to a Strife article that covers a little of this, which is a really cool link and I'm pretty sure you can add it to the show notes. What do you think?

Rob: I think it's a great idea. In fact, if I personally were to go after a two-sided marketplace, which I tell people not to do, don't do it. If you're listening to this, don't do it. It's just so hard. Unless you have funding, or unless you're a second-time founder, or unless you really have a unique insight or unique reach, or you already have an audience that essentially makes it more of a one-sided marketplace.

If you look at how Joel Spolsky and Jeff Atwood started Stack Overflow, that's very much a two-sided marketplace. You need people asking questions and answering them. It's both one-sided and two-sided because it's the same audience, but they're doing two things. They didn't just go start from scratch. Community sites, two-sided marketplace is very hard to start, but they brought their massive blog audiences to it.

If you have that type of unique reach into a space, I would say consider doing this. All that said, if I were going to do it, start a two-sided marketplace, I would do it in a space where I have reach. If you think about TinySeed, it's a two-sided marketplace because you need to bring investors in and get them to put money into a fund, and then you need to have enough reach into the founder space that folks will come to you. You essentially have a deal saying, "Hey, we want to be funded by you." It's a tough thing to manage from a cold stop.

I would do it in a space where I have reach or I would do it with a tool like this because having that utility, having a SaaS app that these businesses need, that you either give away just to draw them or that you give at an inexpensive price point in order to get the network effect going, is really an interesting way to do it.

Sean Ellis did this in reverse. He essentially started growthhackers.com and he used his reputation as a marketing expert (and he had a bit of an audience). He got a network effect and built it up—it's like a social news site for growth hackers in essence—then, he built software on top of that. Actually, I believe later just totally pivoted into the SaaS aspect of it. It's an interesting reverse model of what the question asker was asking, but I do think there are many ways to go about this.

Tracy: The one thing I would caution, the article on Strife talks about Hipcamp and how Hipcamp now allows you to book private campsites. I'm not totally familiar with Hipcamp. It's a two-sided marketplace for private campgrounds, but it started out as a tool for people to find what campgrounds are out there, what's available, and they sounded like they scraped a bunch of publicly available list in order to take all those data into one place.

The two-sided marketplace didn't exist in the beginning, and we are talking about adding a tool or a launcher of two-sided marketplace. I feel like one needs to come after another, they can't really do them concurrently because then you're splitting your focus between two separate products, two different things you have to work about. One leads into the other.

That was one of the problems I had with WeddingLovely. There was a wedding at the marketplace when I launched a tool for people to plan their wedding. Then, all of a sudden I was a solo founder with two products that I was working on, two products to support, and it became really hard to do both. A marketplace is hard on its own. Supporting a tool and a marketplace can be tougher, especially if your tool is pretty significant.

That's just one thing I want to bring up to caution against. It could be a good way. I agree that marketplaces are really, really hard. It's part of the reason why WeddingLovely didn't succeed, especially since I was a semi-bootstrapped founder, trying to run everything myself. Adding a tool on my own plate, did not help the situation actually. That probably significantly hurt it.

Rob: It's like doing it on hard mode.

Tracy: Totally.

Rob: It's like, let's start a SaaS app and have all these other stuff, two-sided marketplace stuff to worry about. Like it's not hard enough just starting and marketing a SaaS app. With that said, still, that's what I would do. But I'm a SaaS person. That's what would draw me to a two-sided marketplace, is the appeal of being able to build a product. There is a little bit of personal preference in there. It's like know what you're getting into. I think that's really the moral.

Tracy: Actually, now that you mentioned this, building the app was me just being frustrated about running the marketplace and being something else to focus on, which leads into it, some of the other issues I had running this business. But it was a fun, different project to work on that would also help my business. I agree on that aspect.

Next question comes in from Simon. Simon writes, "Hey, Rob. I received the TinySeed update. I went through the list of podcast because I was curious about one thing. What is the type of mastermind you're running with the hot seat implementation? I heard a bit about it on Peter Suhm/Matt Wensing episodes in Croatia, which is out of beta, but it left me curious, maybe you have some more info for me. Thanks and keep rocking."

I find this question actually really interesting because before I started at TinySeed, I, myself, wasn't totally aware about hotseats, masterminds, and these other things. I never participated in the mastermind myself. One of the things we're doing at TinySeed for the next incoming batch is I wrote a little bit of a guide. I thought when I didn't know what the hotseats were, I'm like, "Oh, but of course. Everyone else knows," and just rolled with it. But we did find that a few of the founders were also unaware about how they work, so I wrote this little guide. Maybe you can go ahead and give an overview. I just want to say that I feel like it's not obvious and not completely common that everyone knows how hotseats work.

Rob: Totally, yeah. It's that shorthand where we get and we talk MRR and LTV, and the first time you listen to this podcast, you're like, "What are all these acronyms mean? I think masterminds, hotseats, founder treats and all that stuff is the same."

Mastermind is really just a phrase that we've adopted from Internet marketers, to be honest. In that context, there are people that would start these like, "$5000 a month mastermind and you worked with the Internet marketer, and he's going to help you grow this big business." I think they have a reputation that I don't love, but in the startup space, it really does capture this idea of two, three, four founders are getting the other on on a regular basis, whether via Zoom or other video chat or whether it's in person, really going deep on their businesses and having that implied NDA, confidentiality, and sharing their struggles.

This is especially helpful if you don't have a co-founder. That someone's along on the journey that is not your spouse, not your significant other, that you can complain to, that you can rant about, that you can celebrate wins with, who's there on the journey so you don't have to call someone and say, "Hey. I'm running this company and here's the background for the past 12 months on what I've been doing and here's my headspace." It's so hard to do that.

In the mastermind context, whether it's weekly, biweekly, monthly, people know what's going on and they're following your story in a way that you can't share on a podcast, because you need ultra-transparency and that kind of stuff. That's in general how I think about a startup mastermind, and we actually did a whole episode on what they are. Go to startupsfortherestofus.com, search for startups mastermind, and Mike and I went through that a few years ago.

Within a mastermind, so what do you do? You're on a call for an hour or 90 minutes. What do you actually do? There's two formats that I've seen. One is just pure round-robin. If there are three people and you're on it for 45 minutes, then each person gets 15 minutes.

The other format that I've experienced with and been familiar with is a hot seat format. That's where, if there are three people, 45 minutes, two of the founders maybe give five-minute updates; this is what's going on. Then, the other founder takes the other 35 minutes and go way deep on a single issue or a single problem they're facing. They ask for advice and thoughts, it's a white board session, they're thinking that through, and how can you help. It's all the stuff. So, a hotseat really just means I have a lot of time to dig into something. You can talk about how we've implemented that with the TinySeed batch calls because it's evolved a little bit over time, but there's different value from each format, right?

Tracy: Yeah. It's nice to hear what we do with the TinySeed call formats and we've gotten a lot of questions about that actually in the application since how we run our calls. It's 50%, maybe 70% hotseat format and then 30% the round robin everyone gets a chance to talk. The way I look at it with the round robin is that I want to say people are going to get their problems solved, but really it's harder in the round robin format because everyone's concentrating on their own issues, and it's a way for us to give people a place to talk out loud, to think about their own issues, because there is less feedback when you have short amount of time and everyone is participating. You have less time for people to give feedback.

With the hotseats, that's when it's really like, "Okay, cool. We're going to sit down, we're actually going to solve the problem." That doesn't mean you can't have that problem solving part on those round robin formats, but it's a lot harder when you're telling everybody you have an even small period of time in order to share your problem as compared to being like, "Okay, cool. We're really going to think over this one thing."

That's one of the things that I think about a lot with the TinySeed calls and how they work. Again, I want to emphasize that I totally want people to have their problem solved more on the round robin format, but the shorter amount of time makes it a little bit harder.

Rob: I hope that was helpful. That's our rundown. We actually have two episodes where we spent the whole episode talking about it. Episode 167 from 2014, How to Organize and Run a Startup Mastermind, and episode 277, Five Ways to Structure Your Startup Mastermind. And I believe that's when Mike and I went back and forth because I like round robin in general for the weekly or monthly masterminds that I'm in. And he likes a hotseat, I believe. We were going back and forth. Then I've since changed my opinions on that as well. If you want to know more about masterminds, head to those episodes.

Tracy: Awesome. Next question comes from Mike and he asks, "Has there ever been any public numbers on how much a SaaS' monthly revenue comes from forgotten subscriptions or lost users? Those users who are paying, but never use the service/content. As an owner, do you think there's any moral responsibility for us to stop charging these people at a certain point?"

Rob: Good question, Mike. I've never heard of public data. I know that I've seen private data across the number of SaaS apps and it really depends on the niche. In all honesty, if you are doing high pressure sales tactics to that Internet marketee, aspiring entrepreneur audience, and you're selling annual plans, these numbers are 50%–60% of people who have paid for that year, maybe even 70%, and never use that much like the ebooks people buy that they never read, the video courses people buy that they want to get to and never do.

I think a normal range depends on exactly how you measure inactivity, but I'd say between about 15% and 25% is the healthy SaaS app range, which sounds really high. Even right now, I'm paying for a couple of SaaS subscriptions and we're technically inactive. I believe I have three right now that one I'm leaving for data purposes until we totally transition to a new system, another one I signed up, the trial ended, I'm just extending my trial, so I'm like two months of paying and I haven't yet flipped the switch in moving something live.

With those, I don't feel like I wouldn't want the owner of that SaaS company to come to me and say, "Hey, I want to shut these down because I'm leaving it on purpose." Obviously, someone forgets about it. Moral responsibility, I guess you could ping people. It's more about moral responsibility to get people activated. It's how it think about it.

I build apps to provide value to people, and if they're not getting that value out of it, then I feel like I'm failing them in the sense that I didn't educate them well enough to learn how to use it, they don't know what to do next. That's how I think about it. I don't know what you think about it, Tracy.

Tracy: I think this goes from, I can't remember who, but I feel like there has been a few services out there that have gotten public to say, "We had a certain amount of customers who aren't using our app. We're going to do the right thing and make sure they're not being charged or they've been removed or whatnot." They're promoting it as, look how moral we are being.

If you want to go that way, then sure, but if you're a large company, you have the privilege to: (a) remove that revenue and not have to worry about that, and (b) also, we have the analytics and the things in place so they can see who is actively using the app, they have the time to dig into those numbers, they have the time to spend the time to remove those people. Anyone who is a small business who's bootstrapped or whatnot, that doesn't have a lot of time, has to be really efficient with our time, I want to say, "Hey, cool. That's a great moral thing to do," but I don't think a lot of small businesses have the time to do that. If that makes sense.

I want to say that it's totally fine if you don't feel like you have to spend the time working on those kind of things that is going to lose you revenue when you could be spending the time, like you said, improving your app, improving your activation number, spending your marketing dollars, and working on getting the word out. I just want to reassure that there's no problem with not having the time to do this moral revenue losing thing as a small app, even though there are people out there who have that ability.

Rob: I think it's a good point you raised, is just to even look into it, it takes time. And time is the most valuable asset of a founder, especially when you're a one-person or a three-person team. The revenue is an issue as well. What if you went out and sought everyone out and you email them, and you double check, "Hey, I'm going to cancel your account. Do you want to cancel? Are you sure, are you sure?" That is a campaign on its own. You're going to do that and then you're going to lose 15% or 20% of your MRR.

If that's something you want to do, then go do it. I don't know anyone that's done it. You mentioned examples of folks that do it. I certainly don't think there's anything wrong with that. It's interesting just to look across the landscape of the way we used to buy software as paid as a one time fee, and then you had to buy it when the next major version came out.

You bought Microsoft Word and then you had it for three or four years, and it didn't matter if you used it or not, you paid that fee up front, $100 or $200. Microsoft Office was so cost prohibitive that they have student versions and they're giving it away in India and Africa and stuff because it is expensive. Whether you paid for it and used it five times, or whether you paid for it and used it solid for three years, you paid the same amount.

We've transitioned to subscription things, and I think that's way better for the consumer, because now we can cancel. That's why SaaS is so hard to grow. When people aren't using it, you haven't got that big chunk of money up front. In my opinion, if you make it easy for people to cancel and with every app I've ever had, we email a monthly receipt. Every month, you get an email that you've been charged this month, this is your bill date, and this and that. You're getting notified. I'd imagine there's some apps out there that don't do that and they try to hide behind it or they hope you forget and never check your credit card statements. Don't do that. I don't think that's ethical.

But if you're pinging people, when email receipts go out, we used to get a response and it's like, "Hey, I meant to cancel this. Can I get a refund?" which we would do. We would definitely get cancellations from receipts. If we're optimizing for non-cancellation, we would have removed our email receipts, we would have removed the cancellation button in the app and made you email support or you haven't […] call support like Comcast or whoever does.

That's the way to game things and that's where I think you get on the immoral or unethical approach. I think what I've outlined, which is you're notifying them, they're well aware you're doing it, you're trying to get people onboarded, I feel like you're doing what you can. You can't force someone to use your app.

Tracy: Totally. Next question comes from Poco. He writes, "Firstly, thank you so much for all the great work and resources you offer. Do you know of any podcast similar to yours that specializes or also covers B2C stuff?"

Rob: Shorter answer is no. The long answer is the reason is because there is really no such thing as B2C SaaS. I think Lars […] said this on an early mentor call, but I've thought about this for years. What company can you think of that is not an entertainment company. Netflix and Spotify, I wouldn't consider SaaS, they're more content delivery.

Even Dropbox, which started as a consumer company, look at their public filings now. There's a reason they went after enterprise. They are an enterprise company, the consumers that is lead gen. It's just so we all are comfortable using their software, so that when you go to the company, and they want to sell to a 10,000-person enterprise, everybody's already familiar with it.

It's the same reason Apple computer gave away an Apple IIe back in 1980–1981. They gave an Apple IIe to every public school in California. They did it so that kids could learn computers, but also, they were familiar with the Apple operating system in essence and that when they went home, if their parents said, "Oh, what kind of computer we should get?" The kid would say, "I bought an Apple IIe," they're familiar with it.

I'm totally open to listening to this and you know of a B2C software. It's basically what he's saying, a podcast that focuses on B2C software, please write in questions@startupsfortherestofus.com or post a comment on this episode. Do you know of any, Tracy?

Tracy: I'm glad that you didn't because I didn't as well. I was wracking my brain and hoping that you had a good one to respond with. But yeah, I agree with you on all those points.

Rob: I'm sure there's someone building mobile apps out there who's doing a podcast. The B2C side tends to be training courses, information, sometimes it's dietary stuff like I need a paleo meal planning app, or meditation, wellness. I think that's the kind of stuff that focus on and I don't know of any podcast that focus on that. Aside from one-off, like if you listen to This Week In Startups, Jason Calacanis interviews founders and you'll see B2C founders come through there. That might be the one place that I'd go if I were looking for this.

Tracy: I think that's all the questions we have.

Rob: We're wrapped up for the day. That's great. Short episode. Folks want to find you online, tracymakes.com or @tracymakes on Twitter.

Tracy: I'm off to correct you. It's tracyosborn.com.

Rob: Oh, good. I'm glad you corrected me. I'm confused when the domain doesn't match the twitter handle.

Tracy: If I could get @tracyosborn on Twitter, I would. Alas, there is another person.

Rob: There is another Tracy Osborn. I went out and bought robwalling.com two years ago from a different Rob Walling, and one of the bigger reasons is I just wanted all my handles to match and I got tired of saying, no one could remember what my website was softwarebyrob.com, because back in 2005, that was what you did. You didn't just put your name.com, I don't know why. It just wasn't a common thing to do and now it makes so much more sense.

Thanks again to Tracy for joining me on the show today. We answered a lot of listener questions. And if you have a question that you'd like to hear answered on the show whether by me or myself with a guest, leave us a voicemail at (888) 801-9690. You can always email us, it's questions@startupsfortherestofus.com. You can attach a Dropbox link, what have you.

Our theme music is an excerpt from We're Outta Control by MoOt. It's used under Creative Commons. Subscribe to us by searching for startups in any pod catcher. Visit startupsfortherestofus.com for a full transcript of each episode. Thanks for listening. I'll see you next time.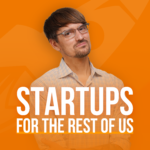 Show Notes
In this episode of Startups For The Rest Of Us, Rob answers a number of listener questions on topics including starting a marketplace, marketing channels, resellers and more.
Items mentioned in this episode:
Rob: Welcome to this week's episode of Startups for the Rest of Us. I'm your host, Rob Walling. This week I'll be covering a few listener questions about starting a marketplace, which marketing channels to pursue with the new app, evaluating re-sellers, and why the path from the agency work to SaaS is so hard. This is Startups for the Rest of Us episode 457.

Welcome to Startups for the Rest of Us, the podcast that helps developers, designers, and entrepreneurs be awesome at building, launching, and growing startups, whether you've built your fifth startup or you're working on your first. I'm Rob and today I'm going to share my experiences to help you avoid the mistakes I've made in the past.

I've tweaked the intro a little bit today based on suggestion from my 13-year old. He said, "Built your first product or just thinking about it" is too narrow. He says, "Aren't there people who've started their first, second, third, fourth that are still listening?" and I said, "Yeah." So, tweaked it there. Each week on the show I talk about topics relating to building and growing startups, in order to better your life and improve the world in a small way.

In our world of startups, we strive to have a positive impact on other people, be it your customers, your team, your family, yourself. We are ambitious founders, but we're not willing to sacrifice our life or our health to grow our company. We have many different show formats. Sometimes, we come on and we teach a tactic, talk about philosophies and thoughts of starting startups and growing them. Other times we do interviews, then several of those over the past weeks. We have listener questions which is what we'll be doing today, founder hot seats, and other things like that.

My co-host Mike Taber is on a brief hiatus. I do think he'll be back in the next few weeks, and we can catch up with him, find out what he's been doing with the enormous amount of free time he's had not doing this podcast. Listener questions have been piling up, including a couple of voicemails. Today, I'm going to run through a few of those and give you my thoughts and insights on them.

First one is a comment from Adrian Rose Brock, fan of the show a long time, many times a MicroConf attendee, and his comment is about our Gmail clients, and even paste and match style which I was complaining that Mailplane didn't support.

He says, "In the last Startups for the Rest of Us, you were discussing Gmail clients two tips. Number one use Kiwi for your desktop client for Gmail. Amazing client, works really well, has good integration with other G products. Number two, if you need to paste and match style, you do Command+Shift+V on a Mac. It will work in the majority of applications and saves a right click."

Good tips. Thank you, sir. I have not checked out Kiwi yet, but it is definitely on my list. I've actually ceased the exploration for a desktop Gmail client for now. I have enough going on and somehow flipping back to doing it in Chrome it's not bothering me anymore. There was some real performances which I was experiencing and I'm not seeing those any longer.

Our next question involves starting a two-sided marketplace and TJ's asking whether he should charge from day one.

TJ: Hey, guys. This is TJ Astro calling. I'm focusing on a startup for artisan makers to get them more exposure. You guys have been a tremendous help to me, and I'm just trying to figure out if I can launch with a charging right away or what I should be doing. My gut instinct is to onboard them for few months. It's a double-sided marketplace, so the synergy of all of them together as a collective community is where the value will be coming from eventually.

My instinct is onboard them, show them I'm active in the pro-members chat only in those forums, and that I'm committed to helping get more exposure and sales by offering strategies, advice, and such, then maintaining transparency with my site analytics as it modestly grows. I'm hoping that I'll be able to get it quite grassrootsy and the way that I'm providing them these services and such, and they'll be able to share the site because I don't really have a marketing budget. Let me know what your thoughts are. Thank you so much.

Rob: TJ also wrote in and he said, "Hey, I just recorded a voicemail, it wasn't very clear or well-spoken." TJ's launching a two-sided marketplace, no marketing budget, and it is a membership site. Primary focus is to aggregate the Instagram post of artisan brands. He has an email list of 2000 artists who he'd like to curate on the site, but they're mostly cold contacts.

He's going to have both free and paid monthly memberships. He says he has no market validation, everything he's heard or read says, "Charge. Don't give away your product or you won't know if you have real product market fit. But since it's a double-sided marketplace, both shoppers and artisans, I need to be able to demonstrate value to the artisans by attracting shoppers to the site."

TJ talks about the different pricing tiers. There will be a free plan for artisans and also a paid plan. He says, "My gut instinct is I should onboard the artisans for a few months, a free trial of the paid pro member level but not collect credit cards on sign up. Show them I'm active in the pro-member only chat forums, that I'm committed to helping them get more exposure in sales by offering strategies and advice, maintain transparency with my site analytics as they modestly grow, encourage them to share my site with their list as it play to help them and other members gets more exposure. See where the analytics are in a few months, emphasize to them a growth trajectory. I'm hoping I'll see and try collecting a card to charge them to stay on as pro members."

Obviously a complicated question TJ. There's a lot here. We've talked about two-sided marketplaces before, and my advice tends to be for bootstrap or indie-funded companies, is to not do it because they're just so hard to get started. You even heard Tracy Osborn a couple of weeks ago, talking about WeddingLovely.

While we didn't delve into the difficulties of two-sided marketplaces, she definitely has had some thoughts on that. It's very hard, it's hard enough just to get one funnel working, but you literally have to get two separate funnels working, and you have to have them at scale before things will work. You are definitely pushing a boulder uphill with this one. The way I always think about this is thinking back to how Uber did it. With Uber they needed at least a couple drivers in the field before they could release the app and have it provide any value.

If my memory serves me correctly, Travis Kalanick and his co-founder literally were driving the black cars just as a test. Obviously this doesn't scale, it's not what you're doing, you're just testing. If people have this app, will they call a car in Downtown, San Francisco? That was the hypothesis.

Once they started getting people calling them, then they had some data, enough metrics that they could go to black car drivers either cold-call them, or just approach them at the airport, or whatever and say, "Hey we have this app. Do you want to be on the receiving side of it? Right now we're getting two calls, three calls a day, but it basically takes you right to them, and then you get paid directly, and you have to go through your dispatch basically." That's how they built it up.

Now it's an incredibly long and painful way to build an app until the two-sided marketplace has a network effect. Then it's amazing and it grows super fast. But almost knowing gets there. That's the hard part. The challenge is getting past those early days. In the early days that you're in, with zero marketing budget, the odds are even less in your favor. They're very very difficult what you're trying to do, but granted that this is what you want to do, you have to be super scrappy and it sounds like you're thinking in those terms.

All the stuff you've read about […] charge, don't give away product, if you have a SaaS app that provides value, people only pay for something that is providing them value. If I build an email service provider, or a long-tail keyword tool, or invoicing app, or whatever, when someone puts a credit card in, they pay, the next day they can get value out of it, or that same day they can get value out of it. That's not the case with the two-sided marketplace with a no consumer, no demand side so to speak.

Getting suppliers on to your marketplace without the supply side, you're going to have to have it be free to some extent. Whether you just have the free plan the whole time, whether you tell them, "You're on a paid plan, this is the difference and in three or four months, by the time we have demands, I will be charging you $49 a month, is this interesting?" That's the conversation to have.

I don't see major problems with the plan aside from two-sided marketplaces are really hard especially when you have no money. But aside from that, I don't see how you can possibly charge suppliers when there is no value being provided. I don't know anyone who would pay for that without that supply side. The one thing I would say is if you haven't already started building up the supply side, because you have the artist list, is there a way to get an email list, a blog following, an Instagram following, a podcast following, just some demand side built up so that you're not starting at a standing stop?

You said you're relying on defenders or the suppliers to promote it and while that's fine, it's not going to be enough, I'm guessing. I think that you are doing some type of marketing, you're going to have to get creative. It sounds like a pretty creative having again, no budget and you've thought through pretty well. I would be looking at ways to have enough interested consumers.

Think about it this way, Groupon is also a two-sided marketplace. When Groupon went to a new city, they would cold-call the stores, the retailers, the supply side, and then they would post a landing page for the demand side. Getting the demand side is the consumers, and that landing page would then, they would advertise it, they would promote it in any way they can.

Obviously you're saying you have no budget, so it's hard to do this, but that's how I would approach it. I would have a landing page up of like, "We're coming here soon," or "This is something were going to have soon," and then I would have whether it's Facebook ads, Instagram ads, or if you need to do it for free, then you're going to have to put it in sweat.

It's going to be a blog post or many of them, it's going to be interviews, it's going to be viral content, whatever it is that you can get. Guerrilla marketing style essentially with no cost. That's one way to build up that demand side, and then you can point to the artist and say, "Hey, I do have 5000 or 10,000 people on an email list that are interested in hearing about it.
I still think your approach of going with no credit card, not charging them but giving in the expectation upfront, is fine, but then you don't have to start from a standing stop. That's how I would think about it, I hope that's helpful.

My next question is another voicemail. Voicemails always go to the top of the stack. This one's a bit long, but I will have our editor clean it up a bit and it is from Keith Gillette with tasktrain.app.

Keith: Hi Rob, my name is Keith Gillette, My founder-funded B2B SaaS startup tasktrain.app is in private beta right now. TaskTrain is lightweight process management platform that allows service managers to integrate standard operating procedures, and just-in-time training into everyday workflow, enabling teams to deliver service quickly and correctly.

Based on our expertise and our early customer development feedback, we're targeting IT operations directors and digital marketing agency COOs as our initial customer segment. Our launch plan has been to market and sell per user subscriptions directly to customers via the web. I have two questions. One, what marketing channels would you recommend pursuing? We have a PR plan when we're ready for a full public launch, but are not sure how aggressively to invest in building a social media presence and/or in paid advertising, neither which we have yet tried as we've been too focused on getting a functional product.

Rob: We're going to cut the voicemail there and I'll answer this question and then we'll roll in to his second question. Congrats Keith on getting to launch. It's sounds like, you've been too focused. You've made a traditional mistake of heads down basement coating. I know you've been having customer development feedback, but you haven't done any marketing. I guess the first thing I would say is go to robwalling.com and enter your email address and you'll get a book that I wrote called Start Marketing the Day You Start Coding. Whether you read the book or not, just having the title is really what I would say.

It's typically before I have anyone break ground, I will validate the idea and then put up a landing page, such that even if you only have 50 people on an email list at that point, that's your starting ground. That's where you begin when you launch. Talk about having a PR plan in place, which is fine. I haven't seen PR work for apps like this that are just line of business apps. They aren't that interesting and PR likes to tell a good story. If you happen to have a good story, that's fine. I don't think you need a social media presence at this point.

Reserve your twitter handle or whatever. That's not going to bring you customers yet, especially if you don't have an audience, if that's not your thing. Obviously, if you have a podcast, or an audience, or a blog, or something and you are on Twitter talking to people, you're taking the Ben Orenstein, the Derrick Reimer, the Brian Castle approach, then that would be one thing. But you're not doing that yet, so I would not spend any time really in building that out.

What I would do is, there's an endless number of traction channels you can go after. Obviously SEO and paid advertising are two nice ways to get traffic. But whether that traffic converts is a real question. An outbound sales is the third and those are the three avenues that really scale well.

Which of these do you have experience with? If the answer is none, pick one and dive in. That's how it is when you're starting out. One reason why I espouse the stair-step approach to bootstrapping is that which your first product from the standing stop, trying to manage all the complexities of building and launching a SaaS app and then looking at the massive array of marketing options available, it's hard and it's overwhelming. Without the experience, the confidence, the budget, it's not an easy question to answer in essence.

I'd say, of all the episodes of Startups for the Rest of Us—what is this? 457?—more than half, I would guess 2/3 maybe ¾ deal with this question of how do I market? How do I get more customers? How do I get more leads? What do I do? Literally, books have been written on this topic. Two books I would recommend, number one is Traction by Gabriel Weinberg and Justin Mares, they go through 20–22 traction channels. You can look at those as starting point for zeroing on each of those areas. It includes paid acquisition and SEO, running events, and all kinds of stuff. The other book is SaaS Marketing Essentials by Ryan Battles. That'll be a pretty good start for you because this question of, "What marketing channels would you recommend?" really depends. For me, just looking at it I would do some content and I would do some LinkedIn ads. That's probably where I would start. That's not to say they're going to work. It's just the two things I would start with—Facebook ads and Google AdWords—just to see, are they going to work? I don't know.

Audience building, is that a skill of yours? If it is, build an audience. If it's not, then don't. There's a lot of variables in terms of how much budget do you have, how quickly do you want to need to grow, what is you skill set? Do you have experience with any of these? Any desire to try any of them? It's a pretty broad question, but that's where it comes down to doing your own research, making that list. Basically, your marketing gameplan.

I've talked about them on the podcast in the past about how with each app I would build or acquire, I would make this marketing gameplan. The HitTail marketing gameplan, the Drip marketing gameplan, it was a huge bulleted list. That was seven pages, single spaced, bulleted list with some headings of, "These are the types of things we want to do right at launch," and, "These are the people I'm going to talk to who've agreed to perhaps promote it."

Then, I want to try Facebook Ads here in the market segments. I wanted to try AdWords in these segments. Then, you're going to a spreadsheet and you put out the ones that you think are going to work at this stage. You take a guess at how much traffic you can generate, how much cost you think, time you think it'll take, and figure out, do you do it yourself? Do you hire it out? Do you hire someone internally to do it? There's so much to think about it here. You have a little bit of research and thinking to do. Good luck with that, Keith.

Now, let's dive into Keith's second question.

Keith: Second question, one of our beta users has expressed interest in becoming a reseller of our platform as a value-added offering in his virtual CIO consulting service portfolio. I had the potential for bars in mind when designing TaskTrain. I had not expected to pursue the channel until we were bit further along. Now, we have zero paying customers at this point, no data on margins, customer acquisition cost, or lifetime value of a customer, on which to base sales commission or revenue sharing. How would you recommend we think about structuring a potential reseller contract? Thanks for any guidance on those early stage marketing and sales questions.

Rob: Every product that I have launched typically gets interest from resellers and whitelabelers. This is very common for you to get reached out to by folks who want to resell or whitelabel your software. When we launched Drip even really early, we were getting two emails a week from people. "I want to do this but for realtors." "I want to do this but for mortgage brokers," "or for the hair salon," or whatever. "Can I whitelabel it?" It's just a totally different market. Whitelabelling is one.

I realized you're asking about reselling here. Whitelabelling is one thing that I discourage people from exploring in the early days. It dilutes your brand equity to huge distraction. It's almost a completely separate product. It's very rare that people make it work. It, of course, can work, but it's not something I would encourage you to do unless that's really what your heart is set on. Don't let it be a distraction.

Resellers are different because it's not a product distraction. It's going to be more of a, I would say, almost a founder distraction in terms of having to come up with the model, sign a contract, work with them to help promote, and make sure they're not reselling it to people who don't want to be part of your customer base, I guess. That's the thing. With the SaaS app, are they just an affiliate? Are they reselling it? I guess the difference with affiliates is affiliate would just sell it based on your pricing and they would keep a commission to pay them 10%, 20%, or 30% of the recruitment revenue. Whereas a reseller, maybe they have an account that they can put a bunch of people in and they'll pay you a certain amount. Then, they just sell it for more. That's probably the difference I would think about.

I know in the IT, since you are targeting IT operations directors, marketing agencies, COOs, maybe resellers would be helpful. I would only consider it if this reseller already has a huge network, already has leads. If this person's just going to go out, run ads, and do cold outbound, you can do that. You don't need them. If they have a list, if they already have an audience that they essentially want to pitch it to or market to, it's worth considering.

Personally, I don't have enough experience with it to do it. I would get offers like these and I would basically say, "Nope, not right now," or "Not until we know our customer acquisition costs, our margins, our LTV," all those things that you're saying you don't have. My advice would be to kick it down the line a bit. Once you get some customers, you know what your churn is and your revenue share. You want to be in your sales commissions and all these stuff. It'll be a lot easier to get something like these done. It's just there's so many things flying in so many directions right now that having yet another distraction is not something I'd be super stoked about unless this really is a golden opportunity.

In my experience, people who want to resell a product that has zero customers, it doesn't tend to be a golden opportunity. I'd be pretty surprised if they did actually have an audience that they had a lot of reach into. I would kick it down the line, three months, six months, and just say, "Hey, we need to revisit this. There's so much going on right now with the launch." It's easy to say that you're busy because you are and you have competing priorities. I would try to revisit that later.

Keith: A final postscript. I want to take Mike for his immense courage in being so open and vulnerable in sharing his Bluetick blues with the Startups for the Rest of Us community. As a fellow still struggling in Boston area, B2B SaaS founder, I empathize with him in the challenges he's facing and deeply appreciate his willingness to share them in public. I wish him the best in deciding what's next. Gratitude for you both for your Startups for the Rest of Us work.

Rob: Thanks for that, Keith. I appreciate it. I hope my discussion was helpful.

My next question is from Ash and it's about agency to product journey. He says, "Hi, Rob and Mike. I'm a big fan and listen to almost all episodes over the past five years. In the past episode, Rob mentioned the path from agency to product especially Saas, is a hard path which I understand. Could you please dive a bit deeper into why? If one is on that path, how to run that transformation successfully? Thanks a lot. Keep up the great podcasts."

Good question, Ash. So many of us have done this. I didn't run an agency per se, I'm more of a consultant. I did have some contractors working for me, so I was a micro agency. It was a handful of us. I was doing sales, doing some of the codings, and such. The reason it's hard is because when you're an agency or a consultant, you can bill $150 an hour. Whatever it is you're billing, it's really hard to not just book more hours and to make that $250,000 a year or $300,000 a year just by coding for someone else with frankly very little risk.

You have some headache dealing with clients, of course, but there's not a ton of risk in it versus turning down work to block out a day or two, a week, to work less, to get paid less, to build something that you don't know if it's ever going to work. You don't know if you're ever going to get it launched, if it's going to have a product market fit, if it's going to make enough money to ever pay it back.

There was a good MicroConf talk a few years ago. It was one of our attendee talks and it was by Ted Pitts from Moraware software. He talked about how he and his co-founder launched good jobs and then they launched the software. When he traced it forward, they were doing millions a year and pulling out quite a bit of profit before he felt like they hit the breakeven line of how much money they could have made if they just kept working their jobs, if they have just stuck at day jobs with promotions and bonuses. Just a steady pitch the whole time versus the ups and downs of some years they make more and some years barely make any in their early days, and not paying much. But they wouldn't have any other way. They didn't do it for the money. That's part of it, obviously, but they did it for the freedom and satisfaction. The freedom, the purpose, and the relationships.

It's hard to see that. It's hard to look ahead. It's especially hard to convince a significant other that instead of making $300,000 a year like you could as a consultant, or $250,000, or whatever it is, I want to make $125,000 and I want to launch this app. It's going to take me six months or a year to launch. Then, maybe two or three years to get to the point where it's even making as much money as I could be making if I just work full-time on this consulting work, and then the payback period of the money I lost is even years out from there. That's the hard part. That's a big part of why moving from agency work which pays well to starting a SaaS app which doesn't pay anything for a very long time, takes a really long time to get going, and here's a bunch of risk that's why most people don't make the transformation.

If you were in college or if you were like me when I first started launching products, I was working construction. I was an electrician. There really wasn't much downside to me. I did it all nights and weekends, obviously, because I was out on a construction site. I had learned to code when I was 8 years old. I've been coding for years, but I didn't know a lot in the modern web languages. I literally went to the public library. I got books on PHP, HTML, a little bit of Perl—this was obviously years ago—and I started to hack in the way of stuff on nights and weekends. That's how I learned.

I eventually did make the shift into full time employment as a developer. That helped increased my […] really fast. Then, when I went to build stuff on the site, I was way, way, faster at it. But it still was a 9-5 and it was helpful for me that I could go in 9-5 and when I left, my time as my own.

Once I transition to consultant and I was billing hourly, I was obviously making a lot more money, but it became hard for me not to just do consulting work all the time because to consult 50-60 hours a week, I can make more money than I had ever seen or ever heard of anyone making. It was crazy to bill $125 an hour and works 60 hour weeks. This is 15 or 20 years ago. That money really went a long way. It's tough. It's a long term view. It's having a confidence in yourself. It's being able to look in five years and say, "It's going to hurt for now, but long term, I think this is the better path."

In addition, this is why either stair stepping your way up is better because you can get some small wins along the way. It builds confidence in yourself, builds a little bit of recurring revenue, build confidence from your spouse or your significant other if you have one. But also, acquiring. Acquiring small products or even large products is a nice way to do it. If you are running an agency and you have money—you should be making a decent chunk of money—acquiring a product gets you past that product market fit, that wall. It puts you forward, hopefully, in 18 months, maybe 24 months depending on the space that you're in. That's one reason why I acquired products early on. I did have more money than I had time. Once I was at that level where I could build $125 an hour and stay busy full time.

Not everyone has that. Maybe you're scraping by to get agency work. Maybe you do have downtime during the week or during the month. That's nice because then, you can use that to focus on the product. I always felt guilty just focusing on the SaaS product, not going out and finding more work. I thought to myself, if I ran out of work and I don't have any in three months, am I going to look back on this and regret it? You get over that guilt if you're going to do it.

I'm guessing a lot of folks listening are experiencing this or thinking. It's the conundrum of nights and weekends are hard. This is one reason why people raise funding so they don't have to do that. It really is interesting to see someone raise around $150,000– $300,000, with the sole purpose of they don't have to make this decision. They don't have to scatter their focus. They don't have to worry about agency work or doing it nights and weekends. They can just focus for a year or two on getting something to the point where it's viable, where it's making enough money, that it's sustainable, that's it's default alive, as Paul Graham would say.

I'm not saying you should raise funding or shouldn't. Obviously, I never did. Building my stuff up, it also took me a really long time to get there because I did it this way. It was nights and weekends for me. It was building an app, acquiring an app, parlaying one, stair-stepping from one to the next, and that's why it took me so long to get to Drip. If I had raised funding 5–10 years earlier, I would have built a larger SaaS app like Drip. But I just didn't have the resources, the experience, perhaps the confidence to do it at that point.

It's a good question, Ash. I appreciate you asking that. That was helpful.

That about wraps us up for the day. If you have a question for the show, call our voicemail at (888) 801-9690. Voicemails go to the top of the stack. Or you can email us at questions@startupsfortherestofus.com. Our theme music is an excerpt of We're Outta Control by MoOt used under Creative Commons. Subscribe to us by searching for startups and visit stratupsfortherestofus.com for a full transcript of each episode. Thanks for listening and we'll see you next time.