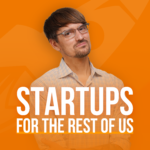 Show Notes
In this episode of Startups For The Rest Of Us, Rob interviews growth marketer Andy Baldacci about how he got his start, his early days at Hubstaff, marketing for Groove, and he gives some practical tips/advice for the listeners.
Items mentioned in this episode:
Transcript
Rob: Welcome to this week's episode of Startups For the Rest of Us. I'm your host, Rob Walling. This week, I talked with Andy Baldacci about how he built and cultivated a mindset for SaaS growth. We're going to talk through his journey, going from professional gambler for over a decade, including poker and Fantasy Sports and how he transitioned himself into someone who really understands SaaS growth.
As you know, in the show we cater to ambitious startup founders building ambitious startups, who want to build real products, and sell them to real customers for real money. Andy Baldacci got on my radar several years ago, when I believed he was running growth at a Hubstaff. It was super early days, and he was doing a lot of work for them. If you ever heard of Hubstaff, they're now doing about $550,000 in monthly recurring revenue. I believe that they're fully bootstrapped (although don't quote me on that).
Andy went from being a gambler to starting a blog about growth tactics. He read up a bunch and got a framework in his mind. He started blogging about how we would grow X Company, he started going to MicroConfs, and starting interfacing with people.
I've liked his approach in his framework about growing SaaS. He went from growth at a Hubstaff, to being as growth marketer at Groove (which many of you have heard of) He eventually left because he bought an app called SaberSim, and we cover all this in the episode.
That gives a context for why I have invited him on the show because it's not a traditional founder journey. It is interesting to hear someone who has a very structured mindset, but also goes with a lot of his gut feel, as he says. He's a growth marketer that I respect. He's also a podcast host I respect.
If you haven't listened to the Effective Founder Podcast, Andy interviews interesting founders, interesting marketers, people that would really resonate with you if you like this show. He does a good job. You know I'm not a huge fan of most interview podcasts and that's why I've tried to do them so differently here, to cut it in the middle of the story, to only cover the most important bits, and not waste your time with a bunch of side details. Andy does the same thing on his podcast.
Before we dive in, I have some news to share. If you head to microconfconnect.com, we're in the process of launching our perpetual year-round Slack channel called MicroConf Connect. Right now, we're doing a slow invitation process. This is going to be a heavily moderated Slack group filled with founders and aspiring founders, like yourself.
Lots of folks that you will meet or have met at MicroConf, folks that are in the community who are building this ambitious yet sane startups. Some are highly focused on profit, others are highly focused on growth, but it's the voices you've heard on this podcast for the past 482 or so episodes, as well as I've interacted with on Twitter or met at MicroConf.
We want this to be a community that lasts a year round, because what we traditionally do is we open a Slack channel, then we hold the event, and then we shut down the Slack channel a month later, because managing a Slack channel is a lot of work frankly. We want it to be pretty heavily moderated and just a good space for founders to discuss things.
It is a free service, we're not charging for it, but we do plan to moderate it and keep it as a healthy community. We expect this to essentially become the online hub for companies like yourself, for founders and aspiring founders who believe in this idea that we can start a company without a bazillion dollars in venture funding, without the need or desire to become a unicorn that goes big or go home, that we can take this alternate path that is becoming not so alternative anymore, to be honest.
Ten years ago, it was unheard of for people to be talking about profitability and having repeatable businesses that sell their product for real money to real customers. That now is wildly viable and it's only growing in popularity.
We would love to have you to be part of the community. Head to microconfconnect.com if you're interested in checking it out. Obviously, we'll be rolling this out over the next several weeks and letting folks in to apply at microconfconnect.com as well as doing the moderation inside. We're going to be doing some AMAs as well to kick off conversation. I hope to see you on the inside. With that, let's dive into my conversation with Andy Baldacci.
Andy Baldacci, thanks for coming on the show.
Andy: Thanks so much for having me Rob. It's exciting to be on this, as someone who got into this whole world through what you've done. It's really cool to be chatting and talking about things with you.
Rob: Appreciate that. I mentioned your podcast in the intro, but I've been on it several times. It's cool to reciprocate and have you on the show to talk through some growth stuff.
Andy: I'm looking forward to it.
Rob: Obviously, that there's a really interesting part of your bio where you're (you say) a professional gambler. I've heard of it as a professional poker player for about a decade.
Andy: Yes. It makes it easier to break the ice at conferences when I have that on my resume, but professional gambler for about a decade, probably 7–8 years of that was online poker, specifically, with the tail end of it a bit of daily fantasy sports. Out of high school was my first time playing poker, quit my job at Best Buy to go full-time on the whole poker thing, and then supported myself through with college with that, probably for six years or so afterwards. It's been an interesting journey.
Rob: I bet. I know how to play poker, but I've never really gambled. My brother has done some of that, and he's really good at math. He knows the numbers, he knows the percentages of this happening on a flop. Is that the person you describe yourself as? Do you play poker intuitively or do you play it with mathematics in mind?
Andy: I'm not like a "feel" player, at all. I mean at this point, after having been playing so much, you definitely have some intuitions that you can trust, but I want to know the answers. I hate guessing, but I'm not the best at math. I probably stopped at pre-calculus and after that, the cost is just too far for my head. I think what I'm good at is understanding the concepts, getting how things work, and then either finding people, finding resources, wherever else to fill in those gaps.
A lot of what I did in poker was just mess around with making my own excel spreadsheets, to analyze different situations. When I hit a ceiling there, I contracted PhD Game Theorist to help me make different models. I've always understood the value of math, but never been able to fully apply it myself, but that's where I come from at least.
Rob: I find it interesting. After you tailed off from being a poker player, you essentially dove headlong into growth, into startup growth. As folks heard in the intro, you did growth at Hubstaff in the early days and worked as a growth marketer at Groove. And now, you're working on your own project. How did you get from there to there? You stop playing poker and then one day, you know enough to be writing these how-to guides that you told me about. How I would grow X, that became your marketing and your lead gen for consulting and then to becoming an employee. How did you learn that skill?
Andy: There's definitely overlap in those careers. One of the big motivations for leaving poker is the regulatory climate in the US just made it harder and harder to play online. The games got worse, but also, it's just like I had just turned into a human robot where the strategy was very well-defined for me. I've been doing it for years and those clicking buttons 50 hours a week.
For the last several years of it, I would just read while I was playing. I would listen to podcasts, I would literally read books on business, on startups, on whatever it would be. I would go to different message boards and read everything there. When you're truly just exploring the Internet for interesting things for 40 plus hours a week, you learn a lot and can go down some rabbit holes.
Early on, I realized that I have a real passion for startups, specifically, and really in the marketing side, just how things grow, and just read everything else on Hacker News, everything else on GrowthHackers, just everything I could get my hands on. Just doing that for a few years could synthesize this framework in my head, at least. I get how all these things fit together and could start to see where I thought companies could improve, where I felt they were doing wrong, and just was able to self-validate a lot of what I had learned.
It got to the point where, after I started going to people in the space, got more faith in myself that, I do have some mindset for this and I've developed some skills here, even though I haven't actually applied them. A lot of those really is just self-study for years and just putting all that together in my head. Finally, when I was ready to call it quits on poker, just put myself out there, and started writing those guides that you mentioned.
One of the first was actually, I think about how to grow Drip. I broke down the email onboarding sequence you guys had and reached out to you years ago. That was my first contact with you then, but just kept putting out those guides, getting feedback on, and we're finding how I thought. Over time, it led to a consulting arrangement, it led to a job, and just built from there.
Rob: That's fascinating. I don't remember that article actually, which is funny. I remembered you and I connecting when you are with Hubstaff, but it sounds that may have happened, your how to grow Drip would have been before that. But even to write that article about it, then to break down onboarding emails, you must have developed a theoretical framework in your head or a standard because you hadn't really implement, you hadn't written your own onboarding sequences, you had just read so many that you had the patterns of what an optimal one probably looks like. Is that accurate?
Andy: Yeah. I think what it was, this is how I stumbled on Brennan Dunn and Double Your Freelancing, I wanted to start just getting my foot in the door however I could. I figured, consulting for early stage companies was a good way to do that. I signed up for his stuff and read a lot of that side of things, came across Ky Davis and just that whole crowd.
A lot of what they talked about was positioning and I don't even remember how I found this positioning, but email onboarding and sequences was just weirdly interesting to me. I just would sign up for seriously just any trial I could find and just dissect those email sequences. I would read a bunch of books on copywriting, print them out, and just do email onboarding teardowns just for fun. After I felt like I could figure out some patterns and how to better structure our mind of what they should try to do, that was when I took that angle, at least with Drip, and (I think) a couple of others as well.
Rob: Interesting. It was diving with both feet into a space where you had no network. At a certain point prior to that, you had no experience, but you went online to the Internet and as you said, you just dove in and learned the stuff. Instead of going in and applying for jobs and saying, "I've read somethings, here's my knowledge, I'm a poker player." You did things in public. I've been saying using this phrase, "Doing things in public creates opportunity." You just put out a blog post and you're just trying to meet as many people as possible in this space.
Andy: Yes. It truthfully took a couple of years before I had the […] like, "Okay, I know I'm not an expert, but I think I have knowledge that would be valuable to a lot of companies." It took me a while to just really accept that and put myself out there. I just knew early on I definitely have imposter syndrome and it was just like, nothing on paper would make anyone believe that I know these things, I just have to prove that I know these things by just doing them in a way that just demonstrates it.
For me, it was killing two birds with one stone where what I would do is, I would just have a list of people I wanted to work with, I'd email them and say, "Hey, I'm working this article about growth strategies for Drip, once I put this together, should I send it over your way to check it out before I put it up?"
If they didn't reply, I wouldn't write the article. If they did, then I'd be like, "All right, I got to get to work and put this together." Then I would send it over. I think I did probably like five or six of those.
A couple didn't necessarily lead to any direct work, but got some good feedback on them, and I put them up on the site. A couple of them turned out like, "Yeah, this is really good. Can you just do this for us?" There was no interview or anything like that, they just judged the ideas, strategy on face value. Now, it's really that the idea there, the best case just leads to a job or some consulting work. Worst case, I have some content for the blog.
Rob: It's a really clever way to go about it. It doesn't waste time because (like you said) you don't write it if they don't respond. Anytime someone emails me with a proposal like you're saying, I always say, "Yes, write it. I'd love to see it anytime." Even the round-ups. There aren't so many anymore, but I think you did a few of these. I remember folks who are into the GrowthHacker roundup or the SEO roundup, the email marketing best practices. That's also a reason/excuse to contact 15 or 20 influencers and have some type of relationship there.
I've had a few people who've done that, who I later will ask, "Hey, are you a contractor? Because I could really use your help with this marketing stuff." It takes a little bit of hustle, but it's definitely a different way. It's different than you sending a bazillion cold emails, which I get a lot of those and that's not helpful of, "Hey, I'm a growth marketer." You have such a better agenda. I think this is something that people should take away here, especially if you're a consultant or an agency. Provide value first, and even busy people will respond and give you some of their time if you're working that way.
Andy: Right. There was no loss for you there. You had already read the email, so you could decide later not to read the article I send over, but just saying, "Sure, send it over," didn't take any of your time. I guess I wasn't asking for anything for you really. It's just permission to write the article.
It was an easy ask and there was clear value there for you. That was just my approach. This actually makes me think. I studied cold email a ton. I know Ky wrote a lot about that and just all the people. It was just at the beginning of what now became more of a popular tactic and I would just really just dig deep into that. That was one of the things I always found worked. Just make the ask as small as possible and just provide as many values you can upfront.
Rob: That brings us to, you run growth now at several companies, most of which I've already mentioned in the intro. Now, you're running growth at your own work, SaberSim that you acquired about a year-and-a-half ago?
Andy: Yeah, last December the deal close. December 2018, it closed and then I transitioned out of my role at Groove into running SaberSim full time in February of 2019. It's been a little over a year.
Rob: I wanted to dig into how you think about growth and how you think about marketing in perhaps a more tactical way than the last several months of Startups For the Rest of Us have been. A lot of them have been stories and there are some frameworks and such that I bring up, but I have observed you going from essentially, what I would consider a pretty junior marketer (at least in terms of name recognition) to someone who I just kept hearing about and kept hearing about working at these companies (Hubstaff, Groove) very quickly.
I know that all of that was not necessarily due to you, but you were on the team and you were there very early, getting stuff done, and Groove similarly. We've seen these fast trajectories. You've been a part, contributing, and adding a lot to that. What I want to dig into is, I've often seen the Sean Ellis Model over the Noah Kagan Model, it's very regimented, it's very left-brained. We're going to do growth sprints. We have a big spreadsheet of all these ideas and what they could potentially do, then we compare them, then we do a six-week this, it is left-brain.
That's not the kind of marketer I am, to be honest. That part resonates with my engineering side, but something about marketing has always been a bit more fluid for me. I think it's probably okay, but it's also maybe to my detriment that I haven't embraced more of that stuff. I'm curious how you think about it. What's the framework in your mind and how do you approach it?
Andy: It's funny because you had mentioned that this was the topic that you want to dig into. It was the first time I've gotten meta and just thought about how I think about growth. I realized that in my head, there's definitely a framework there, but I've never actually written it out, I've never actually said like, "Okay, these are stuff I go through, this is how I do it."
I'm naturally a very process-oriented person and you mentioned this before, where in areas where you're less comfortable, you feel like you have less competency. Process and frameworks are a good way to fall back, because you can know that you're not going to screw things too much and if you keep the system running, it'll be okay. But as you get more competent in something and confident, that matters less.
For the most part, I've never had a real growth team around me. There's always been contractors or maybe a couple of other employees that I've worked with. It's never been like a real team. For the most part, I've just been driving things forward myself. As I was thinking about it, I definitely have strong opinions on things and just learning through the Internet. A lot of what you'll see will be the big tech strategies, and this is what works if you've raised tons of money, you're trying to grow hyper quickly, or what works for already various established companies, and you'll read that books.
When I first got involved in MicroConf and started seeing how things were on the more bootstrap level, I saw what worked and what didn't. I think the biggest thing that stood out to me is that everyone talks about funnels. Everyone talks about building a funnel, especially in relation to running ads in a snap. But I think, what people don't realize is that every company, every business, if you're selling something, there is a funnel even if you haven't defined it, built it, whatever. There are stages that a customer goes through to become a customer. Even after that point, there are more things that they do.
I think it's just getting that mindset and saying like, "Okay, what are the steps that someone goes through, and what I am doing additional steps if anything?" The first thing I always try to do is just figure out what pieces are missing. At Groove, one of the big things that we realized is like, "Okay, we've got the top of funnel traffic. We have a very high traffic blog. There's more we could do at SEO to be a little bit more deliberate there." But that's not a "hair on fire" problem, but it's that piece of, "What happens once the traffic is there? How do we actually get them into the product?"
There wasn't a deliberate process there. It almost happened through osmosis. People show up in a blog. Some of them are going to get curious and research the product. That was the first thing I thought about or just think about is what pieces are we not being deliberate about and just getting things in place? Then it's just really trying not to over complicate it. There are so many businesses that do tens of millions, hundreds of millions, if not billions on just a couple of channels that they have just figured out very, very well.
If you read any growth marketing, any just marketing, any whatever on the Internet, there are thousands of tactics people talk about. Especially in our world where $1 million, $2 million, $3 million, maybe $5 million ARR companies are life-changing and truly what we're working towards, you don't need to do all these different things. It's like finding one thing, getting really good at that, and just keep doing that.
That kind of ties them the last piece, it's just don't get distracted by all those other things. Just keep executing on a small number of things and that is the brunt of it. Keep it simple, figure out what customers are actually doing, and be more deliberate about how you help them along the way.
Rob: It sounds like if you were hired to consult for a SaaS app today, the first thing you would do is take an inventory of where it is our bottleneck? Is our unique visitor count per month a thousand? That's a problem, versus we have a hundred thousand uniques and our unique-to-trial rate is a tenth of a percent, where we think it should be 1% or 2%, that would be credit card upfront. Is that how you think about it? You just know you have seen enough funnels that you know at what point you should focus on first? Is that what's missing means?
Andy: Yeah. I almost think of it more literally. People in marketing need to be more deliberate about what they're doing at each stage of the funnel. You can't rely on osmosis to feel growth forever. If you figure out one piece of the funnel really well and the others aren't there, you can get to a pretty good number in terms of revenue, whatever you try to quantify, but you go into plateau until you get deliberate about each piece.
The first thing I do is just like, "Okay, once people are on the blog, do we do something to try to get them to become a customer, to join our email list? Do we just do something?" Once we get that, maybe it's just get them on our email list. Once they're there, are we doing something to try to move them into being a paid customer? Once they're there, is there something we're doing to try to get them to upgrade their plan, to subscribe to the annual plan, to whatever? Even just sticking around longer and reducing churn is like the first thing is just truly like are we actually deliberately trying to do something to move people to the next step?
In the vast majority of companies, especially at the bootstraps scale, there are pieces that they're not doing anything. That's the first piece that I look at is that. It just makes sure we're doing something to move people to the next stage. I guess, to be a little clear on that, that at SaberSim, when people signed up for the trial, there was no email sequence, there wasn't any onboarding in the app. There was nothing we were actively doing to try to encourage them to buy.
First thing I did is just put in what I would consider like a basic email sequence, but it's like a pretty good one, just because that was my background, but it's just getting in best practices into each of those pieces. Then I feel like you can start looking at the numbers and start quantifying things a little bit clearly and using that to drive priorities, but usually there's just (I guess to me) more obvious things to address before even get that deep.
Rob: In your mind, when you say, "What's missing?" That implies that you have a mental model of what a very, very basic funnel should look like. Can you walk us through that? From all the way on the left-hand side, what does it start with? Is it just traffic generation?
Andy: Yeah. That's probably a good thing for me to cover. This is the downside of not having really articulated a lot of this before, but I keep it pretty simple. It's like the top of funnel, you have awareness, I just think of it as on the web business, just traffic. People landing on your site or just coming across you in some way. From there, it's like, "Okay, how do we deepen the relationship?" I guess ultimately, I think of a funnel as, "How do we move people to the next step of the relationship into becoming and staying a customer?"
Once they're aware of us, what happens next? We want to have some kind of ongoing relationship with them and usually that's through building an email address so you can continue marketing to them. Then once you have them in your real audience, rather than just some more transient kind of web traffic, how do we get them to, in SaaS, try the product typically? Once they tried the product, how do we get them to buy the product? Once they buy the product, how do we get them to stay and how do we get them to expand and increase what they're paying us over time? Those are the stages I see. It's just, what is the next step that they have to take to move along the buyer's journey?
Rob: For someone who's listening then, I know you've had a lot of experience with emails, specifically email capture and just engaging folks for your email. Folks have at least a decent amount of traffic, but they're not getting to that next step, which is you're saying, is getting them on the list. What are the ways that you start with? What are the things you recommend for getting people on the list and engaging them with email?
Andy: I think the biggest thing is deciding upfront who is your actual customer. What do they care about, because you can put up content upgrades that relate directly to the article that people are reading, and they convert. I mean, a content upgrade is just basically, like a PDF that has maybe a summary of the article, or it expands on it, or whatever it is. That's like an easy tactic to get people on your list. If you have nothing, that's probably the best place to start. It's just find something that you can add to the article that makes the article easy to digest, whatever it may be, what is something relevant I can offer people and give them an exchange for their email address.
The first thing though that I like to do, is just make sure that whatever we're thinking about, it actually gets the right people on to the list because this is where focusing on the number can mislead you. Whereas, you're not just trying to get the highest percent of people onto your list. You're trying to make sure that those people are the right people. What I'll often do is just say, "Okay, what problem my customer is trying to solve?" Especially if it's on a blog article or whatever it is that's actually generating your traffic, I say, "Why are people going to this and what do they want out of it?" and find a way to solve that.
I know it sounds very basic, but it's just trying not to complicate things. You can solve that in a webinar, where you say, I guess for Groove it could just be, "Okay, someone came to our site for an article on interview questions who ask a customer service representative." Then you can say, "Okay, they're clearly trying to grow the customer service team." You could then pitch maybe a webinar, an ebook, something on how to scale your customer service team, how to avoid these three biggest hiring mistakes?
Just finding something that is related to what they're doing, but ultimately goes a little bit deeper than that and gets to what they're trying to solve. It can be presented in many different ways and it's trying to simplify and not over think it, but just getting something up there that helps them get to that root of the problem. Does that make sense?
Rob: Yeah, it does. I'm curious if you have, you mentioned how you would think about it with Groove, do you have an example of something you did? Whether with any of your clients or when you were an employee of a specific thing that really worked well for doing this?
Andy: Yes. This is actually why I've been very excited about what Brennan and Shai are working on at RightMessage, because the article, the thing that people are landing on when they come to your site matters, but that person that has issues, they have problems, they have all these other things outside of just one article. If all you have to go on is they found this article, they found this page, they found whatever, you want to stay relevant to that. We can learn more about these people by asking them questions.
On SaberSim, this is very basic right now, but people come to our site to learn how to get better at daily fantasy sports. We simply ask them like, "What sports do you play? How often do you play? What types of contests do you play?" This is like inside baseball, it was like how many lineups do you enter when you do play? Based on all of that, we have a pretty deep content library of videos that we've made on strategy, on answering different questions. We can then just show, when you play, and if it has a sport, you build one line up for baseball, we can then show a guide that either says, "Here is the best way to build your single line-up for daily fantasy sports," or we could show, "Here is the ultimate guide to beating daily fantasy baseball in 2020."
We can just make an offer that's very personalized to what that person is actually trying to do. That's like a hands on thing that we're actually doing now. In most businesses, it's like getting to know your customers and figuring out, these are the pain points that they face, then asking them, "What pain points are you facing?" Then when they tell you, it's like, okay, then help them solve that. I just try to keep it really simple by thinking about it in that way.
Rob: It seems like that simple three step thing will work at every stage.
Andy: Yeah, exactly.
Rob:It works to get someone onto your email list, and then while they're on your email list, it works, then once they're in a trial, you need to know the three pain points within your app and then how does your onboarding address that. Once they are customers… It's the same questions. That's your framework, right?
Andy: Yeah. To make it as effective as it can be, the big thing is planting the seed early for the next stage. I'll go back to the example of Groove because I feel it's more relatable to people. People come to a help desk typically when they're doing support out of their inbox, they have a few support agents in there, and it's just a mess because you don't know who's replying to what. The emails can fall through the cracks. You can't keep track of this. It's like you're just running around with your hair on fire.
People come in. They don't know that they necessarily need a help desk. You're reaching them with where they're at. Their problem right now is, "My inbox is nuts, and we can't keep running this way." You come in with something that's more like, "Okay, how do you get your support inbox under control?"
In that content, whatever it is that you're giving them at that stage, you plant the seed for the next step and that's you'd probably need a tool, like, "Here are some tips that will work in your inbox," like, "If these X criteria are true, if you have multiple support agents, if you have whatever it may be, then it's time to look into some of the solutions and here are some ideas what that can be."
From there, it's checking back in with them via email and nudging them into that next step, saying like, "Hey, I know you said your inbox was crazy, but have you looked in any of these options. Here's how they can help." That's obviously not a good copy, but that's the general idea. It's just like, meeting them with where they're at, getting them ready to take that next step, and then giving them the push to actually take that next step.
Rob: I'm curious to dig even deeper into examples like SaberSim. Again, I mentioned it in the intro, but it is a fantasy sports betting site. Is that a good summary of it?
Andy: Yes. There's no actual gambling done on our site, but what we do is we have built our own models to come up with accurate projections for the games, for the players in those games, and then on top of that, we've built a SaaS app that our users can play around with. They can manipulate our data easily and use that to just do better at daily fantasy sports. I'm built in their line-ups, I'm doing their research, and all those kinds of things.
Often when people find us, this is I think what frankly any business is going to find. There's pretty much two types of customers: you have one who already knows they have the problem, they have some solution in place, but they're not happy with it, and they're looking at alternatives. Then you have the customers who are trying to get better at something, but they don't know all the options. Right now they're basically doing it by hand (whatever that may mean), maybe they're using spreadsheets, maybe they're using just Gmail, whatever it is, they don't really have a solution for it yet. The way you reach those two is very different.
For SaberSim, there are competitors to us, and we market to those very differently than more casual players coming in, who aren't using any tool to play daily fantasy. They're just going into their app on their phone and just building a line-up on intuition and gut. What we do is just through the surveys especially, is just try to suss out which camp they fall in.
If they're in the first one, and they're just building a line-up on gut and by hand, the very first thing we're going to do is just show them, "Here are the biggest mistakes, to make sure you're avoiding when building a line-ups by hand." If they're coming from (let's call) a lineup optimizer, which our competitors traditionally are, it's saying, "Here are the mistakes to avoid when using a line-up optimizer." Both of those pieces of content on their own have a lot of value because they frankly are serious mistakes that you're going to lightly make with either those options and SaberSim solves a lot of those.
The next piece would say more directly like, "Here are the problems. Here is why you should not be using a line-up optimizer. Here is why you should not be building line-ups by hand." It just gets more direct to like, "These are fundamental flaws that the tools, or the process, or whatever it is has, but there is a better way to do this."
The first is just more informational. You're not really trying to get them to change their behavior, because that's really hard to do, but you're trying to plant the seed that's like, "Hey, there are some big flaws with this, there are some workarounds, and here they are." Start thinking about that next step. Then once they're there, then we can hit them more directly and say like, "Hey, you probably just shouldn't be doing that anymore."
Rob: That makes a lot of sense. This reminds me, it comes back to these five stages of marketing awareness, where there's people who are completely unaware that they have pain, pain-unaware. Then there's pain-aware, like, "Man, I really have a problem, but no idea, haven't even thought that there's a better solution." Then there is a solution-aware, where it's like, "There are solution services, platforms, or whatever that can solve," but they don't know what's right, they don't know what's wrong, maybe they start researching it. Then there's product-aware, where they like, "Oh, I know there's like three or four products that do this, SaberSim and the other competitors, there is Groove, there's Help Scout, and there's whatever other, Intercom, and this and that." Then there's most-aware, which is like, "Frankly, once you've been running a company in the space you're most aware. You know exactly all the ins and outs and the intricacies, the features on this and that."
You're just basically saying, "Meet folk where they are," and it ties back into the comment you made earlier of that's where you're so excited about, what they're doing at RightMessage, because I just went to sabersim.com, folks can check it out and you have the RightMessage widget right there that basically says, "What's your current sport? What type of contest do you usually play? How many line-ups?" You're just trying to find out what stage they're in, and then tailor your content to that.
These are mini stages within the whole funnel. You could say the funnel has stages of, "Hey, there are unique visitors, then they're on the email list, then they're in the trial, and now they are customers." But within each of those, you have to figure out where they are and how they're thinking about it.
Andy: Yes. Exactly. Just because they are in the trial doesn't mean they really know that they have a problem, it doesn't mean that they're aware of all the options or even that aware of what you do. It's trying to figure out where they're at, but then also get some information that lets you go beyond that and be as specific to their case as possible, but that's just me taking it further than it's truly necessary.
You don't need to have all of these layers that you go into, you don't need to know their exact business type, and how big their company is this and that. Just probably a couple of questions you can ask that will give you the vast majority, the value to get by personalizing your message, because in most businesses, there's only so many key problems and it's just figuring out the fewest questions you can ask get to that. Then if you want to take it to the next level, you can try to personalize beyond that, but it's just back to the simplicity method, just do something, and the more personalize you can get, the better.
Rob: It's probably an 80/20 law of, you just do something. Zero is doing nothing, something is 70%–80% and then optimize, optimize, optimize, which is what you're saying.
Before the RightMessage, how are you getting this information about people, where they were mentally? Was it more like Drip, you could click a link in an email and tag someone with something, where you're doing it that way? Where the email says, "Hey, what are you thinking about?"
Andy: Yeah. At Hubstaff, that's exactly what I did. At Hubstaff, what they do is they create time tracking tools. Our biggest customers were not evenly divided. The biggest customer type was people that ran remote agencies. They worked with a lot of freelancers who they paid by the hour. You would also see larger companies would use it with their own full-time team, but we're really going after the agencies. Both of those segments have sub-segments. Then there's a lot of people that find this site that aren't really good fit.
The first email would just be like, "What best describes your business?" It would be like, "I'm an agency owner. I'm a freelancer. I run whatever else it is." Then you just tag them in Drip with that and customize from there. Ultimately, what I realized is that you pretty much like doing what a good salesperson does, like a discovery call. You're just trying to get as much identifying context from them as you can, so you can then personalize what you're offering them.
At Groove, it was a similar thing, but we migrated to HubSpot. I have nightmares, still, about setting out that work flow there. It was such a mess, but the same principle applied. Frankly, at SaberSim, I haven't done much with that. I think this is what listeners can do. If you're at a point where for whatever reason, it's a pain to set-up all this infrastructure. One, check out RightMessage, they do make it simple, and they tie into Drip very easily or other email tools as well. It doesn't have to be complicated, but if you're not doing that, it's fine. Just figure out in your emails what are the most common pain points and just talk to one or two of those. You just make assumptions.
I would assume that most people finding us were familiar with the tools and the space once they get into the trial. I would just write the emails from that perspective, and then you can include like a PS that says, "I used to […] right now, if so, check out this video." I think it's going to be right up your ally, rather than the one in the email itself. I just take a stand, just go with that, and then you can just go from there.
Rob: Very cool. Thanks for dropping the knowledge. I know you have an endless well of growth marketing experience and knowledge you could drop, but in the interest if time, I think we're going to wrap it there. Folks want to hear more from you, they should check out the Effective Founder Podcast where you do some really good interviews with all types of folks, founders, consultants, marketers, and such. If they want to see what we're talking about, they can go to sabersim.com, especially if they're interested in fantasy sports, and you're also Andy Baldacci on Twitter.
Andy: Yeah, my Twitter is not super active, but reach out to me there. You can find my email address pretty easily, at just andybaldacci.com. It was a great chatting Rob. I really appreciate it.
Rob: Absolutely, it was great having you on the show. Thanks again for coming.
Andy: Thanks.
Rob: Thanks again to Andy for coming on the show. If you have a question for the show, leave us a voicemail at (888) 801-9690 or email questions@startupsfortherestofus.com. Our theme music is an excerpt from We're Outta Control by MoOt; it's used under Creative Commons. Subscribe to us by searching for startups. Visit startupsfortherestofus.com for a full transcript of each episode.
Thanks for listening. We'll see you next time.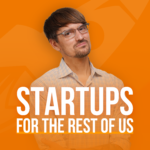 Show Notes
In this episode of Startups For The Rest Of Us, Mike interviews Justin Gilchrist, co-founder of Optimum Feedback, about building outbound sales processes. He gives some tactics, talks about how to get started and challenges you'll face with outbound sales.
Items mentioned in this episode:
Transcript
Mike: In this episode of Startups For The Rest Of Us, I'm going to be talking to Justin Gilchrist about building outbound sales processes. This is Startups For The Rest Of Us episode 363.
Welcome to Startups For The Rest Of Us, the podcast that helps developers, designers and entrepreneurs be awesome at building, launching and growing software products. Whether you've built your first product, or you're just thinking of it. I'm Mike.
Justin: And I'm Justin.
Mike: And we're here to share our experiences to help you avoid the same mistakes we've made. How are you doing this week, Justin?
Justin: I am pretty good, apart from a minor injury in the middle of the night last night. But, yeah, I'm good other ways. Thanks, Mike. Thanks for having me on.
Mike: Ah, I'm glad you can make it. Part of the reason I'm having you here is because a couple of weeks ago, Rob made this announcement for MicroConf's Save The Date. Unfortunately it was wrong so I kicked him off for the week. That's his punishment. He's actually at Convert this week so he couldn't make it. But the Save The Date correction is that MicroConf is actually April 29th to May 1st and then May 1st to 3rd for the Growth Addition and then Startups For The Rest Of Us. It's not April 23rd to 26th. Scratch that from a couple of weeks ago.
We're back to you, Justin. If you're not familiar with Justin, Justin's a UK based co-founder of Optimum Feedback, it's a platform designed to help us increase the number of customers that they have and increase customer loyalty. He was also a former co-founder of a company called Centurica. It was acquired in 2015 and he's also the author of Digitally Wed, which is a handbook to help you come to terms with buying online businesses and what to look for, what to avoid. He also invests in some companies, and one of the reasons that I'm having Justin on today is because one of the companies that he had invested in previously had a sales process problem. That's really the focus of today's episode. I wanted to walk through that process that you came up with and talk to the listeners through what you did to solve those problems and how you came to that. That sounds like an accurate assessment of what we're doing today and any details that I left out?
Justin: Yeah, that was pretty accurate, Mike. That's pretty bang on.
Mike: Okay. I guess lay out the scenario for us. What problem were you trying to solve in this business? Obviously it was a sales related problem but why was it important and what was the goal of the processes that you were trying to implement?
Justin: Sure. To give you some background first on why we're trying to do that, this is a company which I bought 12 years ago now. It started out as a relatively small company and grew quite organically with no external funding over the years. It's a company, I don't know if any of the guys listening out there have read the book Small Giants, but one of the companies I really like to think of as a Small Giant is a really good culture here. The people who work here love working here and it's a great team and we really put out a market beating, market leading service. This is a company that's now at around 30 employees, it's a company involved in B2B services around food and the logistics of food. Helping mostly blue chip companies organize how their people get fit, we're providing a lot of the back end services for that.
In this industry, it's a very mature industry, and in this industry things have always been done a very traditional way, including sales. The typical way you're selling B2B is you hire a bunch of tele canvassers or telemarketing people, which now everyone's calling them SDRs, which sounds a hell of a lot sexier. It's telemarketing when we started. You got them basically just to dial a cold list until someone said, "Yes, I'll be interested." They would then book an appointment for sales rep, the sales rep would go and close or maybe not close and that would affect you to be as sophisticated as your sales cycle would get.
The problem was that we started with that as a strategy, as we started to grow and add more outbound telemarketing reps. This strategy started to mean that we were churning through leads really quickly because they weren't getting multiple touches, it also didn't work well with where technology has gone now, where everything is multi channel, where you'll have a lead that you'll maybe initially speak to via the phone, you'll send them an email, they will go into your website, a retargeting cue will be set, they'll visit you again, they'll get remarketed in social media or in Facebook for example, they may get an SMS, and the old way of doing things, it doesn't bring all of these things into holistic strategy for converting that lead into clients. Those were the problems that we're really trying to solve.
Mike: To frame that for the listeners a little bit, the initial problem that you had was trying to reach out to these people and really establish a repeatable sales channel for the business, but the problem that you are running into was that overtime the way of getting people through your sales funnel was really changing and you had to modify your sales process to meet those changes in the way that people had modified their business and the way that they expected to be treated and marketed to, I guess. Is that an accurate way of rephrasing that?
Justin: Yes, pretty accurate. As I've said, things have changed. Over the last 10 years, things have changed drastically in the amount ways to market to a person in B2B. Social was around 10 years ago, but it wasn't great for doing B2B, now what Facebook is doing makes it almost as essential as Google PPC was 5 or 10 years ago if you want to do B2B. Really the problem we had is we had these independent silos marketing to people but no real cohesion between them, and part of the problem with that is we were not converting at the rates we should have been converting, we were often losing leads in that process who would maybe be called once and never called again. We just needed a way to really bring that all together, but ultimately just get a better ROI on outbound.
Mike: Got it. Really, things had worked for a while and then, obviously, the world changed around you and then the existing process that you had in place was no longer working and it needed to be tweaked or improved and given this overhaul. I guess to dig into that piece, what was the process that you ultimately came up with? You initially talked about how you were really just going through these leads that you had and phone numbers people call and then if they were interested, great, schedule a meeting, take them into the next step, if not, then they got dumped on the floor. How did that change into what you ultimately came up with? How did you come up with that and what sorts of things did you try to reach whatever that conclusion was?
Justin: One thing I have to say is I'm from both sides of the track in my passion and what I work on day in day out is SaaS, but I also understand sort of dodgy, all the old school offline businesses as well. It sounds ridiculous saying that this is the way things were done. But still, to this day, in the majority of more mature conventional business, the sales process really is telemarketers working in their own silo. If you're from the world of SaaS, if you're familiar with things like predictable revenue and how outbound SaaS efforts are usually set up, then it seems like it's a really obvious thing, but it wasn't that obvious to us because we've been doing things for so long the same way of doing them.
The process that we ultimately came out with really was solving the problem that we'd have leads that we would either purchase or cold leads that would come in. These leads would get contacted or they would get targeted one way or the other, but if that wasn't a yes straight away, a lot of these leads would be lost in the system and I'm sure most people know that you need to have multiple touches with people over time in order for them to convert. By our estimation, we were converting probably 25% to 30% of all the people we could have possibly converted but a lot of these leads were being forgotten about because there wasn't a scalable or repeatable system for maintaining contact with these leads and grading them over time. The process that we ultimately came up with was more of a campaign approach. It was a campaign that included multiple phone calls, multiple emails, but also other things like direct mail or retargeting through Facebook, or in some cases, SMS.
Mike: What was it that ultimately led you to incorporating all of these different things? I think if you're running your business in a certain way for a long time, you get out of touch with a lot of these other marketing channels happen to be and in this particular case, you're really combining a bunch of different channels together. You talked a little bit about the cold calling aspects, the direct mail outreach, SMS messages, what was it that lead you to believe that this particular combination of things was going to make a difference for you or was it just you did a couple of tests or were you talking to other people about some of the different sales processes for related businesses. What lead you to this approach?
Justin: It was SaaS. We don't realize how fortunate we are working in an industry that is always trying out and testing things this whole idea of the lean or the agile way of doing things is not necessarily the standard way of doing things in other companies. We get used to or almost desensitized from the fact that we are often bleeding edge with marketing practices and with the technology that we use. When you take those same marketing practices and those same technologies and apply them to companies and industries where it's not so common, it really does give you an edge.
Mike: I know a SaaS company that does exactly this. They have physical books that they send out, and they also have postcards that they will send to people as physical mailers and it's a SaaS application but, because their audience likes things offline, they're kind of older, more engrained in their ways and not likely to change how they typically do business, by using those techniques and getting in front of them, I mean, that's really all you're doing with email marketing, or Facebook ads or anything like that, you're just trying to get in front of people, using those physical mailers is another way to get in front people. It's really not any different except for the fact that it costs more money to send a postcard or giant envelope in the mail and your iteration cycle is a lot lower, it's harder to do that, you can't run those tests in a week. You have to take a couple of months in order to do it. How did you go about dealing with some of those challenges?
Justin:  A lot of this was prompted by the fact that we needed to grow, we needed to scale, so we're going from 6 outbound reps to 15, but that's where we want to be. The first decision was in that we have to find the way of making the process a lot more stable and a lot more sustainable in order to grow. I think you ultimately have two decisions when you have an existing process, you can either make the existing process a lot more efficient, so we could have looked at how much are we losing from initial confirmation call to meeting from people, maybe sling or rearranging the meetings, how much we're losing in the meeting stage, what things could we do there to tighten up those numbers in that funnel, or we could just look at adding more volume. If we throw more volume in, then we're going to get more out at the end even if the efficiency stays the same or the conversion rate stays the same.
To this day, I can't say I know what the right answer was, but for us, we had a lot of leads and a lot of leads that were becoming old that we needed to get through. The priority first really was increasing that volume of leads going through. That meant hiring more outbound SDRs, but it also meant having a better process which I can get into the nuts and bolts about what the actual process is but it meant having a better process for each leads that we call and having a clear strategy and knowing what the outcome for that lead in particular was.
Mike: I think what I find really interesting is kind of a side step here to talking to how it is that you've mapped that out, because I've looked at a bunch of different tools mapping these things out and what you tend to find is that there are different parts of that process that tend to run in parallel to some extent. For example, if you send out postcards or something to mail, that may take a couple of weeks to get there and you don't know whether or not it got though. At least with email marketing, a lot of times you can see whether or not somebody opened it or there's a campaign and there is multiple touch points along that entire way. But when there's hand off, like somebody get something in the mail, and they are expected to call you, for example, or just because there's a phone number on it. How do you tie those different pieces together and that's more of a technical challenge, but the other side of it is how do you map these out? Do you get a giant sheet of graph paper and draw things out or do it with a bunch of notecards, or is there a software tool that you can use? Because I think this is where people start to get confused about how do I put this stuff together and how do I create this, for lack of a better way to put it, like a workflow that I can translate into having software that fulfils all these different needs.
Justin: It's pretty cool that you mentioned mapping out because the mapping out part really was the part that was the most important for us because it's wider than just mapping things out for an operational side but it actually goes back to recruiting and cost saving. To give you an example, we have different campaigns, and one campaign might be a lapse lead campaign, for leads that have been in the database for six months, we previously got somewhere with them but not all the way that technically then allows leads. We may have a lapse client campaign, we may have a cold lead campaign, we map put every one of these campaigns up front and by mapping out, I mean we look at what actions do we want to take first of all.
To give you an example with the lapse leads, we'll schedule a call for days era, so the minute one of our prospectors goes in, sees this, decides this is going to be good fit for that campaign, they will manually hit the button to our campaign software. The first thing we do is we schedule a call, two days after that call we'll have an email, and that email will go out from a different person, it's our system but it obviously comes out as person and that generally tries to achieve the same objective of the call, which is touching base, finding out if their details are correct and if they're still in the market for whatever the services that we're offering are.
We'll then have another email pre scheduled for three or four days after that, but bear in mind these emails get cancelled if the call gets completed first, but this whole idea of mapping things out is not just mapping out what goes out, it's mapping out every outcome from a call. Whenever our SDRs get on the phone and they make a call, our system will show them a list of options when they come off that call based on what happened.
It can be as simple as, "Did you speak to the contact?" Yes or no. If they didn't speak to the contact, they'll ask them if they left a voicemail, if they didn't leave a voicemail, it'll schedule that call to come back for 30 minutes later. If they did leave a voicemail, it'll schedule it to come back for the next day. If they did speak to a person, and the person is maybe not ready yet, or there's another decision maker that wasn't there, it will make different decisions based on that too. The idea is that we're trying to cut down the amount of thinking reps have to do, one to reduce human error but two, and most importantly, to make the job a lot more systematized so we can get the same results or the same good results from every rep we hire without having to hire specific kinds of people who just know how to do that. That has the ripple effect of making our recruitment a lot easier because we don't have to necessarily recruit people who are superstar SDRs in their own rights, but it makes trainees easier because we've got less situations or circumstances that we have to role play with people and indicate people about that long term it means we're saving money because we're hiring less, we've got less churn and these guys are going out and they're doing a better job from day one.
Mike: The way you phrase it is it makes it sound like it's somebody coming from the world of technology or developer background would have an advantage in putting this together because really, it's just a series of if else statements where you're checking for certain conditions and if the SDR actually talks to somebody, then do this, and if they didn't, talk to them, or if they left a message, do these other things. That seems the way that it plays out, but how do you go about mapping these things out so you know what to do, because there's a difference between planning and designing it versus implementing it because the implementation, I feel like that's once you know what needs to be done, implementing is, I'll say, much more trivial because then you can just go out and find the tools or plug things into it, but figuring out what needs to be done and where and what the decision points, to me, seems like the hard part.
Again, it goes back to how did you do that piece. I would default to graph paper, but I don't have graph paper that's large enough for stuff like that. It just seems like then you're almost going to like tools, like Lucidchart is one that I've come across that allows you to put things on a screen and lay out like a decision tree. I think Gliffy does it as well. Did you look at any things like that? Or was it just you working on this, did you have a team working on it? I have like a billion questions here.
Justin: No. I'm laughing because we started out using Balsamiq, which is like a markup tool we use for wireframing. There was three of us working on it. The reason we were using Balsamiq is it's easier to collaborate. Balsamiq is a brilliant product but what worked better for us in the end is we bought three white boards and set them up in each of our offices and literally just spent time mapping out one process at a time, mapping out on this giant white board. I think the white board is about 4 meters wide and so we could get everything on there. Once we had it on the whiteboard, we then probably add post it notes for things that needed to be done at the various stages. For example, if we had day one call scheduled, email scheduled, we'll have a post it note on the call and email and then someone would then write the script for the call and the script or the email. Within all of those, we then take the post it notes off when those items were done.
I'm giving you the most low tech solution to this as possible. But there's something about pen and paper when I'm planning out. If I don't know the answers, I always prefer to do things on pen and paper. When I do know the answers, that's when I like to use software because it's easier for me to put it in and share it with the world. But I think sometimes, just having a whiteboard or pen and paper because you're going to cross out a lot of things or you're going to look at a lot of things and think, actually this doesn't makes sense or we can tighten this process up. I think I'm pretty tool agnostic and I don't think the tool is the most important part, I think getting it documented and getting it down is the most important thing. That advice goes for any kind of marketing automation. If you're about to use InfusionSoft or Ontraport, before you've even considered buying the software, you really should have your marketing process mapped out at least on paper to begin with. We started using a combination of different tools like those on the call side, we used Woodpecker for emails and SalesLoft for the calls. They're both great tools for getting a call cadence going in there. But in the end, we ended up building our own solution in house because it was just easier to bring everything on the one roof and have all the information in one system.
Mike: The reason I dived into that piece of it, how you mapped it out and how you designed it and what things to try, you said initially Balsamiq and then you switched over and just used these massive white boards. That scenario where I've run into challenges in the past and talking to other people, and that tends to be a big hang up. I've tried using Balsamiq before as well. I love Balsamiq but for that particular thing, it doesn't work well and I haven't really found a good tool that does work well for that. Really, you change things so often that most of the time, when you're using those tools to lay out a workflow, it's more challenging to make the changes than it would be if you just had some graph paper or whiteboard and just erase things, move things around. That's the part that is a challenge to deal with, but I think once you get past the point where you've got everything, then it makes sense to take that and implement it in something like Lucidchart or Balsamiq where you can lay it out and then print it and say this what our process looks like because this is more a finalized version of it. When you're just prototyping, I'll say, the software actually tends to get in the way, I think.
Justin: Sure. I think the most important thing is getting started. The problem with softwares is – I always get this wrong when I say it – analysis paralysis or paralysis analysis. It creates this fear because people trying to get to the optimum solution, they're trying to have everything in place before they take on this big overwhelming task. But actually we found that the day we started mapping things out is the day we are able to consistently get people to do the right actions rather than leaving it up to their discretion. Because when you leave things up to people's discretion, it doesn't always go the way that you want it to go.
Mike: I couldn't agree more. That's a fantastic point. The software just getting in the way and then try to make sure that people are all on the same page. Something else that jumped out at me was try a couple of different tools and ultimately, you would've ended up building your own. What was it that made you make that decision because building software, especially since this is not really a tech company, that's not your core function is to write software for a company that serves lunches and dinners to other companies, that's not what you do. But what made you make that decision because that is a big leap from, okay, we're doing our services business over here and that's how we're making money to, okay, let's build this piece of software as an in house tool to help us reach more customers and sell more into our channel. To me, that seems like a huge leap. What went into that decision making process?
Justin: Yeah, it is. In hindsight, if you ask me would I have done it again, I would have but only just. It was marginal whether it was wise to build this out ourselves. Now I'm a fan of using everything off the shelf but I'm also a fan of using technology. As a company, we won Online Business of the Year last year, which is ironic because no one here sees this company as an online business. But from day one, partly because of my influence and my background, we've always invested heavily in technology and that has been one of our USBs, that has been one of our main advantages. We're probably one of the only smallest services company doing what we do that use things like Slack and GitHub for non-coding things and intercom on a regular basis because that's just what we're used to using these in SaaS or technology startups.
I think sometimes being a developer is a bit of a gift and a curse because you tend to build things when you shouldn't because you can. I think knowing when not to build and when just to get something off the shelf is equally as important as building the perfect piece of software, but in this case because we've started from day one with our own custom management system, we almost have everything under one roof with the exception of maybe the accounting package, everything that we have is in this system. There's actually a huge advantage for us in being able to have everything new in terms of campaigns and marketing and all the information on these leads in one place rather than having to use APIs to cobble something together and then have to have a dashboard to see what's going on.
Mike: All that you just said makes a lot of sense. It's sometimes cobbling tools together is actually harder than having just one tool that does everything. Even if it's not a best of breed technology where it does everything at the top level. Sometimes, just having one thing that does everything that you need adequately is more than enough and it's actually more helpful than trying to deal with data being passed between one tool and another or hey, why didn't this get there or was this delayed or is there an error of some kind. Sometimes those web hooks just don't work.
Justin: Sorry to cut in, Mike. Just to add one thing which I think's pretty important as well is the whole kind of buy and build. I'd say. In hindsight, it always makes sense to build if what you're doing or what you're building for is what you're defining is one of you core expertise or central to your business. That's why it's really important to know what business you're in. We worked out we are in the service business as opposed to product business or specific services that we deliver, and part of that is technology. It's about facilitating what we do through technology and that is something that's really central to this particular business. That's why we'll invest probably heavier in technology than other businesses of our size. That's because that's our business model. I think if you're a SaaS company and you are all about the product then it doesn't make sense to build third party tools to help you sell that product and it sounds ridiculous because you'd think every SaaS company's about the product but they're not.
Someone like HubSpot. In the early days, I see them more being about the distribution of the product, they were a very, very efficient sales machine. If sales is what you do, or sales is what you want to do and you need things that you can't easily get off the shelf, then I think it makes sense to build because that's your core expertise and then you can really develop a specialism in there that allows you to recruit quicker, train quicker and ultimately get the products out to market quicker than you can using off the shelf stuff.
Mike: You touched on this very briefly but do you also have included in the software that you built entire life cycle management for the customers? Do you have order processes and stuff in there? Or is it really just managing your sales process and then at that point it cuts off and then there's some other system that you built or something off the shelf that you're using to do the day to day servicing of the customers?
Justin: No. We have everything under one roof. I think that's been one of our main competitive advantages for a while. Everything is connected into the same system, the system that customers see on the front end of the mobile apps that even dispatch people, drivers use, everything is connected into the same system. That helps massively. It's a huge investment that you have to make because the time investment and a maintenance investment but it just gives you that little edge over your competition when they're using off the shelf software and there are things that they can't do but you can that are really specific to the customers that you serve but make a difference that add to that overall customer experience.
Mike: That makes a lot of sense. I guess for the listener who is thinking about this, what is it that you would recommend to get started, if you're a solo founder running a business, where would you start looking either for resources or in a way to implement this in your own business to do some sort of an outbound sales process? Because I think that most people running, for example, a SaaS business, when you're starting out, I've done this with Bluetick for example, a lot of it has to do without reaching those very early days because you need to reach out to people because I have no idea who you are, you don't really have the time for tweaking marketing campaigns and it takes too long to get one, just get them started up, but it also takes a while to optimize them to the point that you can make any sort of return on your investment. In the early days, you're really just trying to get in front of people who you think are going to be a good fit, so you do a lot of outbound stuff. What is it that you would recommend for people to get started with that?
Justin: Especially if you're a solo founder, or there's only one or two of you, in the early days, the outbounds that you do isn't sales, it's customer development. The first probably 50 clients that you get on board. If you see it as sales, it's going to be a wholly inefficient process because your customer acquisition is going to be through the roof because of all the time that you put into getting those clients and then making the little tweaks or changes, or even having meetings to decide whether you should change your product roadmap based on what all these clients are telling you. But I think in the early days, it's more about customer development because it doesn't need to be as efficient, it doesn't need to scale as much because you're actually getting something from all the people you speak to, whether they sign up or not and it's crucially what helps you shape the products and make the products a little bit better than your competition. I think when we initially started doing this, we originally outsourced. Those reps we get from telemarketing agencies here in the UK and we generally paid a day rate of around £120 £150 a day which is about $170, and that would get us a full day of calling that gets around 80, 90 dials, 34 connects and then we'd know from that we'd usually get 3 or 4 appointments. That was pretty scalable because we could keep scaling up.
I'd probably recommend that anyone who is thinking of doing this but doesn't know what their numbers are yet, try that out first of all. Find a small agency that can do this just so you can get up and going, just you can get an idea of what you're numbers are and should be.
Personally, I agree with the common advice that it should always be the founder that does the first set of calls and you should do in order to get an idea of what your script is and what objections people are coming up with, and where you want to go. But at some point, you have to face the reality that you're probably not going to have time to do this as much as you should do to get those over next 10 or the next 20 customers on board and that's the point where it's probably a good idea to outsource one, just to get data, but two, just to get the ball rolling. I think sometimes, doing something, although it's not you, and although it's never going to be done as well as if you were doing it, it's better than not doing anything at all because you're busy with the million and one other product related things or customer support related things because there's just one or there's just two of you.
Mike: One thing to point out there in what you said is there's a distinction between customer development and sales. I think in this particular context, I'm using them interchangeably because you're right, those early days really are about customer development and you're spending way more time on any given customer than you would otherwise, especially in the future because it's not worth the time to spend with them. But, at the same time, you need those early people and it's almost like a lost leader, you have to spend that time in order to learn so it's not that you are getting a negative ROI on those customers, it's really you're spending the time and money to learn what needs to be done in the future, not how do I make this a repeatable process that is going to scale to infinity and optimize it. Your goal is not optimization, your goal is just have those conversations and learn from it, and that's what you're paying for. That's the time and money investment. The money that you get from them is almost meaningless. Obviously, any sort of revenue helps but you need to know the stuff that goes into it in order to be able to do anything with that information. You can't operate in a black box.
Justin: I think the pretty important thing to realize as well is that the [00:30:44] book comes into play where 80% of your results are going to come from 20% of all of the things that you try. With us in the past, we found that something new comes along, we will give it a try. Sometimes our execution is poor, sometimes our execution is great and I'm sure that affects the end result, but time after time we found that outbound for B2B is what works out. Outbound as in outbound dials, outbound getting sales people out to that person, that's what works. We're seeing better results with things like Facebook marketing, we've always had results from PPC, but you'll generally try a lot of things and a few of them will work. I think it's a case of from the early days, if you're just getting started, be prepared to try maybe three or four things in the first instance but then instantly double down on the first thing where you get a little glimmer of hope where you see that working, because it's all too easy to spread your time and your budget and your attention across multiple channels. But the chances are one of those is going to work for you better than the others, and it's best that when you experiment, you really double down and put the time and attention into that one that does work.
Mike: You'd also mentioned the possibility of outsourcing this. What sorts of things should you avoid or at least be cautious of or mindful of when you are trying to outsource this? I think there's the two different buckets that you pointed out. Like if you're very early on, the founder should really be doing this. But at some point, the founder really needs to take a step back because there are other areas of the business that you need to pay attention to, you can't always be focused on that customer development because there's engineering or support or various other things that need to happen. But in terms of the sales processes itself or the outbound process and outsourcing it, what sorts of things should people be cognizant of when they're looking specifically at that?
Justin: I think one of the key things to realize is there's a difference between knowing that you should be doing something and actually doing it. I've fallen into this trap plenty of times where I know I set myself a goal of maybe 20 or 30 calls a day, either for customer development or for sales. But if you're not getting around to doing that one because you maybe procrastinating because you hate the idea of telemarketing. Telemarketing is for the wrong person, it can be so destroying. You get a lot of rejection, you feel like this is a waste of my time, I should be coding, or I should be designing. If you're not getting the job done, I think at some point, you have to be realistic and face the fact that this thing is terrifying, it does need to be done by someone. I think in that case, even if it's not you, it's better to have someone doing this but you do really need to have a grip on the process from the really, really early days because you need to be able to tweak that script on the fly. You need to know what are the pain points that you are trying to get people or hook people with in order to get a response from them, you need to have an idea of what your script looks like.
Before we start telemarketing, we always send them our self telemarketing guide which is one, it's kind of our script but more importantly it's an explanation of each point in that script and why we've put that in there and it's simply for that fact that everybody has their own different style of sales and we don't want people to read from a sheet of paper, but they do need a script because there are certain pieces of information we need to get from each call. We give people the objective of each call, what we're trying to do, we tell them, "Look, these are things that is necessary to get from this call in terms of information and these are things that if you have rapport, or if you're able to get it, get them as a bonus, but don't worry too much about it because we'll get these on later contacts with that person. And this is the main objective of the main goal of the call." I've been able to put that together, requires you to hit the ground and work from the front lines for a bit and have enough experience to know what you want from that agency.
Mike: Yeah. I think having goal for each call is an extremely valuable piece of advice just because it's very easy to get on a call where you're trying to talk somebody about whatever it is that you're developing, you're in that customer development phase and run an idea by somebody or float some mockups in front of them and say, "Hey, what do you think about this?" Having that goal of the call in mind in advance of having the call really helps you dig into it and get to the heart of the matter rather than just having this open ended thing where at the end of the call, you're lost and you really don't know what to say because you didn't have a goal in mind to start with. That's a huge piece of information.
Justin: I speak to a ton of people who have a SaaS company that just started up and they try outbound so they'll get a list, a small list of maybe 50 people, and they'll start calling for that list. Typically what happens is they have their own responsibilities, they have life getting in the way and they have things throughout the day to do. They'll probably get maybe two, three hours in the day where they start calling but because they hate it or because they're not used to it… I think if we spoke to 10 founders, I'd say 8 hate the idea of call telemarketing and that's probably why they're not doing that as a job or profession, but because you've got this anxiety about it, that hour or 2 hours that you spend calling, it feels like a lifetime. What will usually happen with the other distractions that come in, you make 15, 20 calls. You then force yourself to do that again, like a second day and you make 15, 20 calls, you haven't perfected your script, you've just started, you've done no kind of tweaking, testing, testing different messages and then as a result, you get no result, and a lot of people get disheartened and give up and they're like, "You know what, we've tried outbound and it doesn't work for us." If you got 40 clicks from a PPC ad or a Facebook ad you didn't convert, you think nothing of it, you just think I need more traffic, obviously.
But it's exactly the same with calls, you do need to make a significant volume of calls, especially if you've not tested your script or your message or your approach out yet and it really is in the early days about churning through in getting data, knowing that you're probably not going to convert that efficiently but you need to do it in order to work out what your messaging is. I always advise using cold email in the first instance as a way of breaking through that resistance to testing and finding out what the message is. If you're hesitant about making phone calls, find 1000 people that fit your target criteria and over days, do 100 emails a day, or maybe batch 50 emails a day. See the responses you get and tweak your emails until you start hearing the message that works and then go on to making a few phone calls with that same messaging.
Mike: One recommendation I'd have in that situation is that either during the call itself, or immediately after each call, write down all the notes or stuff associated with that. If you have the flexibility or the leeway or relationship with people to make the notes on the call, that's great, otherwise, recoding them is a good option as well, because then you can always go back to them, maybe even have those audio calls transcribed so you can go back to them later. I've got 75, 100 pages worth of notes just from calls that I did early on with Bluetick and I can always go back to each one of those calls and say what is it that we talked about and where are the important pieces that I took away from that conversation and use that to tweak future conversations, or I can hand that entire file to a copywriter and say, "Hey, these are all my notes on all the different calls and this is what people told me that were important." It allows you to have that base of information to move forward with because if you don't capture it at the time, you're probably going to forget 90% of it. Which is terrible because then you can't even transmit it to somebody else.
Justin: For sure. When we train new reps, we actually tell people not to make notes on the call. Every bit of a darling software now should record. We have our own dialler in the CRM that we built and it just uses Twilio and then grab the recording. But the reason why we tell people not to make notes, because we find that the minute people make notes, unless they've got this weird brainman likeability, they can do one thing well. If they're taking notes at the time, they're probably thinking about the notes they're making and they're not listening to the person on the other end of the phone, and one of the key things if you're going to get a result is to be able to listen and take the little subtle keys that the points when people maybe switch off when you said a certain thing or the point when people get excited or you've got them on a hook when you've said something else. It's really important to listen and to try and find that person's pain or that person's problem, and I think being fully present on that call and being able to do that, you tend to see a better result so we get our reps to listen to the recordings and then transcribe the recordings themselves later, to think there's something important in there, but we generally tell them not to write stuff down while they're on the call.
Mike: Justin, all of this has been fantastic information, really appreciate you coming on. I think that's about time to wrap us up. Where can people find you if they want to learn more? On Twitter, email, website, what do you got?
Justin: Sure. You can catch me on Twitter. Twitter.com/flipfilter, which is an old name I've had for ages and like many people want to change but it's been with me for too long, so I can't. You can also find me at exitplan.co/digitallywed or you can catch me at optimumfeedback.com.
Mike: Again, thanks for coming on. If you have a question for us, you can call it into our voicemail number at 1-888-801-9690 or you can email it to us at questions@startupsfortherestofus.com. Our theme music is an excerpt from We're Outta Control by MoOt used under Creative Commons. Subscribe to us in iTunes by searching for Startups and visit startupsfortherestofus.com for a full transcript of each episode. Thanks for listening, we'll see you next time.