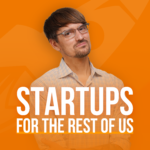 Show Notes
In this episode of Startups For The Rest Of Us, Rob and Mike talk about how to influence decision makers on your pricing page. Inspired by a listener question they give you some tips on how to optimize for better conversion.
Items mentioned in this episode:
Trancript
Mike [00:00]: In this episode of Startups for the Rest of Us, Rob and I are going to be talking about how to influence decision-makers on your pricing page. This is Startups for the Rest of Us, Episode 275. Welcome to Startups for The Rest of Us, the podcast that helps developers, designers and entrepreneurs be awesome at launching software products. Whether you've build your first product or you're just thinking about it. I'm Mike.
Rob [00:25]: And I'm Rob.
Mike [00:26]: And we're here to share our experiences to help you avoid the same mistakes we've made. How you doing this week, Rob?
Rob [00:30]: I'm doing pretty good. I'm feeling excited and, I guess, relaxed to be on the other side of my launch. Last week's podcast episode, Derrick and I talked about launching the big feature in Drip called "Workflows", and I feel so much more relaxed now. Trials are coming in. We're going to look to have the biggest month of growth we've ever had, and it's like you have two fears. I feel like I have two fears when I launch something like this. One, that the feature itself somehow isn't going to work, right? You're going to have bugs, you're going to give yourself some performance errors, or something like that, none of which happened. Then the other one is that you're going to do it and no one is going to care. You're going to spend all this time and just have crickets. So far, neither of those has happened. So it just feels good, and I feel a lot more calm than I was last week.
Mike [01:16]: Yeah. That was a huge change, I'll say.
Rob [01:18]: Yeah, it really changed the focus of the app, and brings us on or above parity with a lot of really big competitors. So it's definitely starting to have a ripple. And what we're seeing is that launch day we got more trials than usual, but then it just kept going, and just every day after that there's conversations in Facebook groups I'm being pulled into, and forums, and people are now asking questions like, "What really is the difference anymore between DRIP and all these big competitors?" Just that those discussions are being had with a lot of strong opinions has just up'ed the game. I mean we're just being mentioned in places where there're previously probably an open and shut case of, "I'm an infusion suffusion user, and that's' all I'm going to use." or Entrepot or ActiveCampaign, or something like that. That just doesn't seem to be the case anymore. And it's noticeable as the trial count has – at least for now – and we only launched last week, in essence, but we already have reached a new normal for trial counts. We don't know how long that will last, but so far it's looking really good. How about you? What's going on? You were at the Big Snow Tiny Conf last week.
Mike [02:16]: Yeah, it was a lot of fun. The unfortunate thing is that the New England area is not exactly cold right now, for whatever reason. We're just having a warm winter. It did rain one of the first nights we were there, so the next day there was a lot of ice on the mountain, as opposed to snow. But it was still a lot of fun, and there were a lot of great conversations that were had, and people were grilling me early on. There was actually a betting campaign going on about what my upcoming product is, because people who were there were listening to the podcast, and they were like, "Oh, I think I know what it is!" So they went around the table. They wanted to start a pool. I don't think any money ever actually exchanged hands, but some of the things that they came up with were rather interesting.
Rob [02:57]: That's cool. That's fun. To dive into that with folks, especially when people are already invested in the thought of it. So you pulled the trigger? You pick a name? You get something up?
Mike [03:07]: Yeah. so I guess I'll finally pull the rabbit out of the hat, so to speak. I've got a minimal website up and running right now. The product is called Bluetick, and you can find it at bluetick.io. It's animated follow-up software aimed at freelancers and small agencies who have high-touch sales pipelines. So if you think of current tools that you're probably using – something like Boomerang or FollowUp.cc – it's similar, but it goes a step further. In those types of tools, those will detect whether or not somebody replied to you, and if not it will throw something in your inbox and say, "Hey, you've got to go talk to this person." Or, "You've got to follow up with them." The Bluetick software that I'm working on will take that a step further, and will actually send the e-mail to them automatically so that you don't have to.
And if there's additional e-mails that need to be sent, it will do those as well. If there is a workflow in place that you need to put such that you're walking them through a sales process, then it will be able to handle that stuff as well. So I've gotten a lot of great feedback from it so far, especially over at Big Snow Tiny Conf and then, as I said, I've got 12 people who have placed preorders for it. And right now I've got a team of developers who are tasked with building it based on the designs and stuff that I've put together, and they've been working on it. Things are going pretty well so far, and right now I'm focused more on all the marketing stuff, and I'm trying to stay completely out of all the tech stuff. People have been asking me for decisions and stuff on different things. Generally speaking, I've stayed out of the code.
Rob [04:32]: Got it. If someone's a freelancer or an agency and they have a high-touch sales pipeline, they might want to check out bluetick.io, get on your list at least to see what you're up to and hear the updates on the product. We set a deadline for this, didn't we?
Mike [04:44]: The target deadline for having it in front of the people who've placed preorders from me is April 1. It's a coincidence. Maybe I should have said May 30th or 31st or whatever it is, March. Whatever those months happen to be. Maybe I failed grade school, I'm not sure.
Rob [05:01]: It's approximately 60 days from now.
Mike [05:04]: Yep.
Rob [05:05]: And are you on track?
Mike [05:06]: So far, I seem to be.
Rob [05:07]: The only other thing, I was just looking at my e-mail, and Sherry, my wife, is writing an e-book about founder retreats, and it is shaping up pretty cool. I just saw the final, or almost final, PDF version, and it's going to be e-book PDF Kindle and ePUB. She got the layouts from a designer who cranked it out. It's looking really nice. It's looks to be about 28 or 30 pages, and it has a worksheet, and that kind of stuff. We're going to be launching it more through zenfounder.com, if you're not on that mailing list. If you're interested in hearing more about founder retreats; whether you've taken one and you feel like you might need more guidance, or if thought about taking one and want, kind of, what at this point I'm thinking it's the definitive guide to founder retreats. Mike, you wrote about it in your book. Sherry and I have talked about on the podcast. She wrote a little one or two page helper thing a while back, but this is where she just said I'm going to put down everything, all the knowledge that we have on this into a single resource. So if that sounds interesting, head over to zenfounder.com and get on that list, because we'll be launching that in the next couple of weeks. What are we talking about today?
Mike [06:13]: Well, we got an e-mail from Dave and he asked us, "Hey guys. I'd love to hear an episode in regards to tactics for getting people to sign up for your highest plans. We have four plans but only 4% of people sign up for the highest two. Why is that? I'd love to know what the benchmark should be in terms of the percent of sign-ups and revenue your highest plans, on average, should be and tactics for increasing that percentage."
Rob [06:33]: Dave is from ninjaoutreach.com. So we're going to take the rest of the episode to explore Dave's question. Really quick, I wanted to chime in on – he has a precursor question where he says, "We have four plans, but only 4% of people sign up for the highest two. Why is that?" Frankly, because a lot of your traffic these days is probably bloggers and small agencies. Which is, you have four plans. There's blogger for $29, small agency for $49, large agency for $129 and enterprise for $249, and either you're getting more bloggers and small agencies than large and enterprise, or it's the fact that the price points are so different, right? You have a $49 plan. It's your first from the bottom. Then your large agency plan is a big jump to 129. If people aren't getting value out of your software yet, they're probably not willing to dive in with both feet to pay 129 bucks. Most people want to try a lower priced plan to dip their feet in. As long as it has the same amount of functionality, why not sign up for the one user $29 a month plan, just to give it a shot so that, maybe, if accidentally I forget to cancel, or forget to stop after my trial, then I'll only get billed 29 bucks – always knowing that if the person does start to get a lot of value out of it, they can quickly upgrade to the $49 or $129 plan. That would be my take on why only a small percentage sign up for the higher ones, because there's no feature gating here. There's no features that are not in the lower plans, and so there's not much reason for them to sign up for the higher plans until they've seen value from your software.
Mike [08:02]: What Rob just said takes us into the first point of our outline for this episode. That is to highlight a default plan for the user. This, kind of, ties back into segmentation a little bit. You have to know who your audience is, and the bulk of the users who are coming in. For example, specifically on this page, the small agency plan is highlighted. So if you wanted to try and push people up into those larger tiers, you could highlight the large agency of the enterprise plan. I wouldn't do the enterprise plan because it's not typical to highlight your priciest plan, but highlighting the large agency plan would probably be a good bet there. The other thing that you're doing here is that the names of the plans are essentially a self-categorization of the user. For example, enterprise users or enterprise companies are not going to sign up for a blogger plan or a small agency plan, because they can't really justify that. Patrick McKenzie has some great stories about how he went in and tried to sign up his company for a personal plan that was only $9 a month, and his boss crossed it out and said, "Yeah, we're signing up for the $500 a month plan," and he said, "We only need the $9 a month plan," he's like, "Nope, we're an enterprise. We pay for the top of the line."
Rob [09:10]: Yeah, I think something else to think about is, where did you get these names from? We have blogger, small agency, large agency and enterprise. They're great first cuts to allow people to self-select. But have you spoken to folks who've signed up for your small agency plan and asked them, "Are you actually a small agency? Do you identify as a small agency?" Try to forget how many of them are just random people. Maybe they run in a SaaS app or sell info products and they're not an agency at all, but that's the plan that they needed based on the number of users and contacts that you allow. So I would circle back and go for some qualitative data from your existing customers, because "large agency", right off the bat, makes me think of a 50% company, and a 50% company probably needs more than four users, which is what this plan has, and she'd probably be paying more than 129.
That's just my opinion. I'm not a small or large agencies, so I'm not necessarily an authority on this, but that's what I'm saying is go to the people who are signing up and really figure out if these are the right names or if there's another angle that you can take here with the naming. I think one other thing that I would throw out is we have four SaaS tiers on this pricing page. and I'm not sure if we really need tiers, or just doing a per user pricing, much like a CRM, would be a better approach. If you did $29 a month per user and each user gets whatever it is, 1500 or 2500 contacts, it would simplify your pricing. It will be an interesting test. I'm not saying it would absolutely be better, but since you're not feature gating, and if someone is really a large agency and they do need 10 people in there, it would, kind of, be nice for them to come in and be able to pay that 290 bucks and get started with one user as they're just getting their feet wet with it, and trialling it out, and then ramp up piece at a time instead of feeling like they have these big jumps between tiers. So here's definitely arguments. It's probably whole episode to talk about a per user or per subscriber cost, versus actually having tiers, and feature gating, and that kind of stuff. But that's something that comes to mind here as maybe if these folks are used to paying per seat or per user, which I bet agencies are – because that's how CRM is done, that's how project management – then maybe that model could be closer to the other tools they're using and therefore it might make a little more sense for them.
Mike [11:23]: The next item for how to influence decision-makers on your pricing page is to limit the number of sign up options. By that, what I really mean is if you're trying to do too much on your page, it's going to hurt the level of sign-ups that you get. If you start looking at most people's pricing pages, you'll see things like, "Oh, we have a monthly pricing, we have annual pricing, and then we also have three plans or four different plans that you're offering," and in some cases you'll see things like a trial button, to sign up for a free trial versus a 'buy now' button. Once you start compounding those options, now you'll say, "Okay, well, I have to decide, first of all, whether I'm going to do an annual or a monthly plan. Then I have to decide which of the plans I'm going to go for." In addition to that, you also have to decide, "Do I want a free trial, or do I just want to pay for it now?" And tied it with that last piece is, are you going to ask them for a credit card upfront, or are you going to ask from them for a credit card down the road? That may be tied directly to whether or not it's a free trial versus buy now. But again, you're putting a lot of options in front of your prospective customer, and that serves almost as a road block to them even signing up, because they have to make all these decisions both before they get the software and start setting things up.
Rob [12:31]: Yeah. I'm not sure that I've seen this before, where there's a 14 day free trial button for each tier, and then a 'buy now' button right below it. That feels to me like unnecessary decision-making, because now someone has to think, "Wow, do I want to do a trial or do I just want to buy it?" And I can't imagine anyone's going to want to buy it now without a trial, even if they know they want to use it eventually and they're 100% sure, they still want to take advantage of the free trial. So that would be something I would definitely consider not having that 'buy now' button. It will remove another color from the screen, because that's a green button, and it will simplify your pricing grid, in terms of there's one call to action there and it will just be sign up for the free trial..
Mike [13:08]: The next item on the list is to deemphasize specific options. These are especially things you don't necessarily want people to sign up for. For example, let's say that you had a starter plan, where it was one user and it was very stripped down. You might have just a link there for that particular plan. If it's a $9 a month plan, you might want to just get somebody started on your application and then up-sell them inside of it to a higher pricing plan. But then there's also things like the enterprise plan, which if you have something that is going to be much more of a custom plan for that person, depending on the number of plans that you already have, you may not even want to have a column or a tier for that. You may just want to put down in the text some place that says, "Are you thinking that you're an enterprise customer? You need something more than this? Just call us." That way it doesn't take up one of the spots on your page as a full blown pricing tier.
Rob [14:00]: And for that button on the enterprise tier, I've seen folks do 'Call us now'. I think requested demo is an interesting test for that enterprise tier, because if they really are enterprise they probably want a demo before they can even think about anything else. They don't typically want to start a free trial without seeing a demo of it. So what's nice about requested demo is then, boom, you instantly ask for their contact information. You're not making them contact you. You just pop up a form right there and ask for an e-mail, phone, perhaps how big their list its; some metric to where you can figure out how large of a customer they might be. Then the ball is in your court to follow up with them. And you could use fancy software like Bluetick.io or you could just put it in your CRM, or however you're going to do it. Then, like I said, you are essentially in control at that point. So that's another angle. Instead of having them taking action in terms of calling you, it's nice to set it up where you have their contact information and can follow up as needed.
Mike [14:58]: A bit of a follow up to one that you mentioned a few minutes ago, Rob, which was removing either the free trial button or the 'buy now' button and just having the one to help limit the number of calls to action, and eliminate an additional color on the screen that's fighting for attention. You can deemphasize other navigation options. So whether that's up at the header, or in the footer, or even just removing pop-ups. I've seen pricing pages where they will still pop-up something that will try and get you to sign up for their newsletter. The one exception to them might be if you have something there that asks them if they have pricing questions, or have some sort of little widget there that allows you to interact with the person to help them make a decision. But that's something I would definitely test. I wouldn't just throw it out there and just hope that it's going to work, or expect that it is doing its job. That's something that you definitely want to test to make sure that it is moving people in the right direction.
Rob [15:49]: Yeah. I agree. I tend to strip away all the noise that I possibly can, all the buttons, all the colors and everything that you can, off of your pricing page and make it almost a little bit minimalist, or a little boring. Then the only colors that you need are on those buttons that you want folks to use, like the 'start a free trial' button. Those can be a nice, attractive – like an orange or a yellow – and they'll really stand out. And you don't have to make them flash, and have a marquee tag or something to stand out against all the other noise on your page.
Mike [16:21]: The next item on the list is using heat mapping software. On your pricing page, especially if you have enough traffic coming to the page where it makes sense to go in that direction, there's a lot of different options out there. There's Crazy Egg, ClickTale, Get Clicky. You really want to see where people are looking on your page, and find out if there're other elements on the page that either people are clicking on because they're distracting those people, or if there is copy that is drawing their attention and, kind of, influencing them on the page. Those are the types of things you want to know, and find out whether or not they're additional things that you need to add on the page or remove from the page, because it's either confusing the user or it is retracting from them moving in the direction that you want them to go.
Rob [17:06]: Yeah. Heat maps are really cool. I've learnt a lot from them. The two tools that I would use these days are Crazy Egg and Inspectlet. Those both give you a nice heat maps. You'd be surprised at how much you can learn from one of these. They also have scroll maps that shows you where people are scrolling and where they're looking around. This is worth running on your homepage and pricing page at a minimum.
Mike [17:30]: The next item on the list is to identify feature differences. General advice and general wisdom basically says that you should be talking about the benefits of your products. But I think on the pricing page it is an exception to the rule, because on the pricing page people are much closer to making a decision. By that time, the expectation from you is that they have most of what they need to make a decision, and what they're looking for is, what the pricing is, and which of the plans is right for them. They're not trying to figure out, "Is this going to do something for my business? Is this the right tool for me?" What they're really looking for is, "Which of these pricing plans do I fit into?" And, "I need help making that decision." So at that point, comparing and contrasting the feature differences between your plans is much more important than it would be on your homepage, for example, or on a page where you're talking about the benefits of using the software, or why you would use it. The pricing page, I would tend to err on the side of doing feature comparisons between the pricing tiers.
Rob [18:30]: Yeah. On a pricing page, you still want to be building that social proof with testimonial and these trust markers that we'll talk about in a minute, but you don't want to be still talking at a high level in terms of benefits. I think that's something that people make that mistake of getting overly benefitted, and it feels like it's vague, if you're still talking about too many benefits — you can have a nice headline that's a benefit, or the button can have the benefit on it, but if you have any other text on this page, people are already at decision-making process and they're trying to figure out– it's hard enough to make a decision. They're trying to decide between your tiers. Make it really simple, really clear and very specific as to what they're signing up for. Because without that, it's going to sow the seed of doubt in their mind and the odds are they're going to back out and not click that free trial button.
Mike [19:15]: One of the things that you just mentioned, Rob, was the trust symbols. With trust symbols, sometimes you can be pointing to third party rating systems, or maybe you'll show like an SSL Certificate. Sometimes they have site seals that you can put on your website just to say, "Hey, this is secure." I don't know if I would put that on the pricing page itself. I might put it up on the sign up page, because I think on the pricing page it would probablydetract from the sign-up experience. But you do want to show – once they go through and they click the buy now button or the free trial – that you are securing their information. So that's probably where I'd put the site seal information. On the pricing page, you might want to put some testimonials to talk about what other people are saying about your products, and what sorts of benefits those people have experienced.
When you're doing that – I see this when people are using comments from Twitter, for example – and I've made this mistake myself. I actually still have a place where I have it on my list to do to change it, but If you have dates on those testimonials because they're coming directly from Twitter, then somebody might look at that and say, "Oh, well that testimonial is a year old," or two years old or five years old. You have to be a little bit careful about that, because you don't want it to look outdated. You want it to look as if somebody just recently said that. I think that If you have those dates on there you do have to be a little careful about making sure that you either updating them with more recent things, or doing a live stream from Twitter is little bit of a risk because then you could have somebody goes on and just complains about it, and that could end up on your website inadvertently, and you don't want that in your pricing page. You do want to make sure that you pay attention to whether or not those dates are displayed.
Rob [20:45]: I'm a fan of having testimonials, but not a big fan of having the big, bulky tweet boxes that come natively when you do a little plug in, or a Java Script thing that displays it, because there's then just so many buttons appearing. You have like the person's headshot, their name, their Twitter username, a follow-up button, a heart button, and a retweet. It just adds to the noise on the page. So when I tend to do testimonials, I like having a headshot if I can. I like having something in quotes, right? That's the testimonial, and include the quotes around it. Then a name, and perhaps a URL that's not underlined, that's not blue, that doesn't drag away the eye from the rest of the page. So if you are going to have tweets on it, I would opt to not use the big, bulky or fancy tweet boxes with all the options, because you want to remove that noise. It doesn't necessarily add to the value of it to have all of that on the page. You can certainly use someone's Twitter handle, and grab their headshot from their Twitter account and use it, but I would think twice before adding a lot of extra noise to the pricing page.
Mike [21:51]: The next thing on our list is to mitigate the risk for the user of signing up. This comes into play when you are looking at using a free trial button versus some sort of a buy now and saying there's a satisfaction guarantee. If you use a free trial, there's a limited time window during which they have to get in and they have to start setting things up. There's this time pressure for them to do it. On the other side of it is if they're buying it now, then they know that they've just paid for it and they have usually like a month or a year before they have to pay for it again. So hopefully, during any point up to that renewal time, they can go in there and start using the software. But you are forcing them to make a choice about whether or not they are going to get started using it right away, or they're going to, kind of, delay that decision. So it does factor into that, and the trial length also factors into that as well, if you're going to use free trials. So whether it's 14 days, 21 days or 30 days, the trial length is something you'll probably want to play around with a little bit to see whether or not there's a difference in conversion. You want to be able to provide that value to them as quickly as you possibly can, but you also want to make sure that that's as short as possible so that you can start getting them as a paying customer. So there's a balancing act that you need to take into account.
Rob [23:04]: In terms of trial length I always try to go as short as possible so that you can run the most split tests. When I first required HitTail years ago, the trial was 60 days long, and that meant that I could only run six tests a year on the on-boarding e-mails, or on making changes. Then if you're running marketing experiments, and different quality leads were coming in the phone, you didn't know for two months. So you can make a lot of mistakes. Pretty quickly I had dropped that down to 30, and I wound up getting it down to 21. The reason I couldn't go shorter than 21 is it was taking people about 21 days to get a lot of value out of HitTail at the time. Later on we rewrote the code and we were able to give value a lot quicker than that. But if you can do a seven day trial and people can get value out of your software in that timeframe then that's what I would go with – even going as far as to charge upfront if you can. I feel like when you're first starting out and you don't have any type of brand or word of mouth, it's a little hard to do that, not impossible – especially if you're still learning about the app, and what people want, and what features you need, and the feedback is rally valuable – I'd probably still do free trials to get people in. But the time urgency of a free trial, there's a benefit there. In terms of mitigating a risk for the users who are signing up, one of the big ones is to have that 100% money-back guarantee and to display it prominently on the pricing page, and to let people know that you will always refund the most recent monthly payment, you have a money-back guarantee within 30 days, just all that stuff.
There's no reason not to do that. I know that some apps won't refund payments, and to me it's such short-term thinking. Yes, you'll get some people who'll screw around with it and they'll get their $19 or their $39 back from you and it will feel unjust and the principle of it doesn't feel right. It is absolutely not worth screwing all the other people who genuinely didn't mean to do whatever. They forgot about something. They weren't using it. There are lots of legitimate businesses that just have a reason to get the refund, and this world of ours is not that big. I know you think that you can, perhaps, not refund people and it won't get around, but eventually it will. If you hit any type of size, word just gets around that you are not treating people fairly. So that's always been my policy. It also helps keep chargebacks from happening, because charge-backs are expensive, and they're a pain in the butt and you either have to fight them, and you spend the time to do that, or you get this extra charge. So if someone was not happy and you don't give them a refund, the odds are they're going to charge you back anyways and you might lose that as well, and it's definitely going to waste time. So those are some thoughts around free trial, trial length and how to offer that money-back guarantee.
Mike [25:30]: The last item on our list is if you're displaying answers to FAQ questions, make them relevant to the pricing tiers that you have. So rather than displaying a huge list of FAQs that are relevant to you products, make the FAQ questions that you're going to display specifically relevant to the plans themselves. For example, maybe you have something in there about your cancellation policy, or whether somebody wants to upgrade or downgrade from a particular plan. Those are the types of things that are relevant. But things like "How to use your product" or "How to use a specific feature." – those are things that should not appear on your pricing page.
Rob [26:07]: Right. Examples of questions that apply directly – either to the tiers, or just signing up for a trial – are something that I'm pulling here from the HitTail and the DRIP pricing pages. Questions like, "How does the trial work? What if I go over my monthly limit? Do I have to sign a long term contract? What happens when I start a free trial? What's the set up process like? Can I change my plan?" Right? Those are things that people are thinking about as they're looking at your pricing grid. So they may not answer specific questions about a specific pricing tier, but it is what's going through the person's head as they're deciding whether or not to sign up, and they're thinking, "What are the risks? What are the negatives of doing this?"
Mike [26:42]: And if you're looking for additional resources on conversion rate optimization, we'll include a link over to quicksprout.com, where they have the definitive guide to conversion optimization. There are a few things from this episode that were taking from that, but there's a lot of things on there that are generally applicable to your website itself, or to learning pages. So there's a different instances where some of the things that they have in there would be applicable.
Rob [27:04]: We outlined and recorded this entire episode based on a listener question from Dave at Ninja Outreach. If you have question for us, call our voicemail number at 8-8-8-8-0-1-9-6-9-0, or email us at questions@startupsfortherestofus.com. Our theme music is an excerpt from 'We're Out of Control' by MoOt, used under creative commons. Subscribe to us on iTunes by searching for startups in business, startupsfortherestofus.com for a full transcript of each episode. Thanks for listening and we'll see you next time.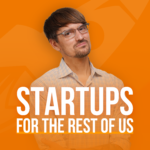 Show Notes
In this episode of Startups For The Rest Of Us, Rob and Mike talk about lessons learned analyzing 250 SaaS pricing pages. They give their opinions and takeaways on the article and how it may apply to smaller size SaaS businesses/products.
Items mentioned this episode:
Transcript
Rob: [00:00]: In this episode of Startups for the Rest of Us, Mike and I discuss lessons learned from an analysis of 250 SaaS pricing pages. This is Startups for the Rest of Us, Episode 271.
Welcome to Startups for The Rest of Us, the podcast that helps developers, designers and entrepreneurs to be awesome at launching software products, whether you've built your first product or you're just thinking about it. I'm Rob.
Mike [00:28]: And I'm Mike.
Rob [00:28]: We're here to share our experiences to help you avoid the same mistakes we've made. What's the word this week, Mike?
Mike [00:33]: Well, after a couple of months of effort on this, we're finally pulling trigger on migrating Founder Café into Discourse. I ran through a dry run of the migration earlier today. Everything seemed to go pretty well. I think we ran into one minor issue but it was because a table was not able to accept the amount of data that we're throwing into it. We fixed that and everything else seems to be going well.
Rob [00:53]: Very nice. For those who aren't familiar, Founder Café is our membership community for self-funded startup founders and folks who get a lot of value out of the podcast and want to engage more with the community. We've been running it for several years. We're moving it from an old platform that wasn't working as well and moving it into Discourse which, so far, has been pretty cool. It has a lot of neat features. I like what Jeff Atwood and his team over at Discourse are doing with it.
Mike [01:19]: The user experience in general is going to be a lot better for us. The primary reason for moving is just partly for that community aspects but also the price considerations because the current platform we're on is fairly expensive. There's a huge number of features that we just simply haven't used. We thought when we moved over to it that we were going to start using a lot of those features and it turned out that we just didn't and they didn't turn out to be as important as things that were much more focused on the forms and community interactions. Because of that, it fell short on a couple of different areas. If you go to a product that does a lot of different things, what you find is inevitably it will fall short on some of the things that you might find to be important. For us, that community aspect of it was really important. The other thing is that it wasn't really designed to be like a paid membership site. It really wasn't designed to be a membership site, it was really aimed at internal internets for large companies. Because of that, there were a bunch of workarounds that we had to do. At the end of the day it just didn't work out for us. How about you? What's going on with you?
Rob [02:20]: We ran an interesting experiment at Drip over the holidays. In essence, your trial to pay conversation rates often plummets over the week of Christmas and the week after Christmas, before New Year's. What we did is we pushed everyone's trial out, in terms of their expiration day. We pushed it out by a couple of weeks, anyone who's going to expire during that time. We e-mailed them and let them know that we were doing that, kind of said, "Hey, happy holidays. Here's our gift to you at the end of the year," like restarting the trial in essence, checking in with people who aren't set up. It gives everybody a little longer trial but it's a really good reason to do it and to avoid the dip in conversion rate during that time.
With that said, it is very much an experiment, I've never done it before, and we have no idea what the results are going to be. We're just now starting to see the trial to paid conversions from that earliest set of that and so far, so good. We're a day into it. It's not anything that has real results yet, but it has been a trip. Basically, there were no trials converting for two weeks and that is absolutely nervewracking as a SaaS founder and as someone who tracks my metrics as closely as I do. I, everyday and frankly every night after billing runs, I'm in there looking at the revenue and what the trial count is and all that stuff. Those are just haywire right now because we kind of decimated the last two weeks of our metrics. The idea is that it will pay off in spades here in January but it will be interesting to see.
Mike [03:47]: On the bright side, you can run most of your yearend analysis stuff two weeks in advance.
Rob [03:51]: Yeah, I know. We didn't have final revenue and all that but it certainly didn't change very much in the last week and a half of December after we moved these folks out.
Mike [04:00]: The only other thing I'm working on is migrating a lot of my e-mail campaigns over from Infusionsoft into Trip.
Rob [04:09]: Coming back, huh?
Mike [04:11]: Well, there were a bunch of things that I was looking at inside of Infusionsoft that were fairly attractive. At the end of the day, I got into it and was using it. They introduced a bug back in June or July or something like that, for something that I was using within the Twitter Lead Cards. They just refused to fix it. I ended up having to build this report inside their UI, which showed me all the things that were going wrong and then I would have to go in and manually fix them. It was like every day or every a couple of days I would have to go in and fix a bunch of data errors because the Twitter Lead Cards simply did not work. I kept asking them and saying, "Hey, are you going to fix this?" And they'll, "Oh, we'll get to it," or "It's not really important," or "People aren't really requesting it."
I was like, "Look, if you don't fix this, then I'm just not going to be a customer anymore." They're like, "Oh, we'll have somebody get back to you soon," and I guess they were going to have somebody in their engineering department get back to me. It's been, I don't know, several weeks and I'm still waiting, so I'm done with it at this point.
Rob [05:05]: That's tough. They are a major competitor of ours and so I don't want to speak poorly of them but I have heard similar stories from folks running into bugs that haven't been fixed and stuff along those lines. It's a bummer.
Mike [05:16]: I heard similar stories from other people and for a while, it worked great, did everything I needed it to and it was kind of chugging along. If you're not running into those bugs, then you're fine, but as soon as you do and it's not high on their priority list, then it become a problem. It's a problem for you but not necessarily a problem for them. It's higher on my priority list than it is theirs.
Rob [05:38]: Sure, sure. There's a reason we get a lot Infusion software FUGS and you're adding to that total. Today we are talking about lessons learned from an analysis of 250 SaaS pricing pages and we get the information from an article on The Next Web and we'll certainly link that up in the show notes. The article is titled 'I analyzed 250 SaaS Pricing Pages – Here's What I Found.' It's written by Benjamin Brandall and he says, "We recently had a major overhaul of our pricing and landing page and wanted to get a good idea of what a high-converting pricing page looked like." He went to the SaaS 250. It's a list compiled by Montclare and the list is supposed to indicate the most successful SaaS products in the world.
You and I had a debate before on whether or not – or not even a debate, just a discussion of each of these metrics you should probably hold them loosely because these companies, some of them are public, some of them are not. They're looking at just private data and whatever they can scrape together. As we know, that tends to be less than accurate. Anyways, he looked at 250 of let's just say they were all successful SaaS companies. A lot of them are big enterprise companies like Salesforce or LinkedIn. They do have Basecamp on the list and companies like New Relic. They have Google on the list and I'm assuming that's for one of their paid offerings because it's certainly not google.com. They named Dropbox and stuff like that; a lot of folks that we've heard about.
He analyzed their pages and then he tries to pull takeaways and he pulls several takeaways like X% of these companies highlight a package, it's the best option and that kind of stuff. What we wanted to do today is first talk a little bit about this kind of article and the methodology of it, and our opinions on that and then dive into the takeaways and talk about when we think those actually apply and when we think they don't apply to folks who are probably listening to this podcast. Because if you're listening to this, you're probably not starting the next Salesforce. You're not starting at $10 billion or $1 billion or maybe even $100 billion company. You're probably aiming to start a SaaS company with a price point between 10 and 99 bucks a month. That's the lens that we want to lend to this is when our opinions and our experience, and the testing and the data that we have, based on our experience, when we would use these approaches and why we think maybe that data lines up or doesn't line up with this article.
Mike [07:54]: Yeah, and I think that's probably the most important takeaway because I think that throughout the course of this podcast, we're probably going to pick at this list of commonalities or suggestions from this article. It may very well come across like we're either not necessarily argumentative, it's probably not the right word, but very anti against some of the conclusions that are drawn in this. You have to remember that this is from the SaaS 250 and those 250 companies are a list of some of the most successful SaaS companies according to Montclare. Because of that, those companies are in an entirely different category than the types of people who are probably listening to this podcast. Bear that in mind as you're listening to this podcast. Where do you want to start?
Rob [08:35]: The interesting thing, the first note that he talks about is he says, "Why did 80% of companies not have pricing pages?" He says of the 250 companies, only 48 of them had pricing pages and the rest had pricing available on request by contacting sales people. He talks about how Jason Lemkin – Jason Lemkin was the CEO and co-founder of EchoSign. He sold that company plus a previous company and he is a SaaS genius. He blogs over at saastr.com. If you listen to no one else about SaaS, listen to Jason Lemkin. He tends to talk about the $100 million and billion dollar SaaS companies. There's stuff that he says that doesn't necessarily line up with our audience or our approach to it, but as a rule, the stuff he says is not inaccurate if you do want to build a large company.
He has a bunch of reasons; we won't go through them all, why these companies don't have pricing pages and he talks about how deals, as you get into the larger deals, they're going to get more complex as you grow. Discounting becomes difficult if you have a pricing page. If you're selling into the enterprise, then actually having a low price can really devalue your products. Being a $99 price point is not something that a company like a Fortune 500 company wants to use. They really want to talk to someone, to have the demo, to do the assessment of needs. They really want to go through the long sales process, as much as that sounds insane to us, who want to do it self-serve. But if you really are selling to the enterprise and you really are trying to grow that $100 million company, you need to sell into the enterprise, then having a pricing page is actually a bad approach. That's one of those things you have to keep in mind. It's like just because 80% of these don't have pricing pages, doesn't mean that you shouldn't. It's only if you're going to be selling into the enterprise that you should consider only having a call only for pricing.
Mike [10:20]: I think that ties back to what type of business that you want to run and what type of customers you want to have. Because if you want to go the self-serve route, then you clearly want to have a pricing page and it's going to very clearly list out everything that you're offering and what the prices for it are. But if you want to push up into those $100,000 or a million dollar deals, then you really shouldn't. I don't disagree with the conclusions here but it boils down to what type of business that you want to run and how much effort you want to spend on each individual customer to bring them on board. Obviously, with an enterprise-level customer, you spend a heck of a long time, wooing them as a customer but it's also financially very lucrative if you can plan them. That said, sometimes the other direction is much more appealing to you, depending on what type of person you are and how you want to run your business. It really just depends on what you want.
Rob [11:13]: Right. The final caveat I'll say to this is he looked at 250 SaaS pricing pages and then pulled out some data from them. I think it's interesting, it's novel. It's kind of like a Myers Briggs Test where it's like, "Oh, that's something. That's an indication of something." This is certainly not rigorous, scientific study of all SaaS companies. It definitely steers towards or leans towards these big, large enterprise companies that tend – since they are big, they tend to also be selling to other large enterprise companies. It's something to keep in mind as you're reading through this. The first point, there's 11 points that he covers. I don't know if we'll have time to get through all of them. Let's kick off the first one. The first one is that the average number of packages offered on pricing pages is three and a half. What do you think about that?
Mike [11:55]: I've never seen a half a package before, but I guess it's like the 2.3 kids in the United States.
Rob [12:00]: It's an average, he says the average number. I could imagine if it had three and then half? That's not an optimal use case, people. Don't put three and a half. What do you think about the idea? Obviously he's saying a lot of them have three, a lot of them have four, some have two, some five. The idea that having about three or four pricing tiers is what they did, is what these folks see as optimal.
Mike [12:21]: That's seems like your classic case of price anchoring. You've got your low tier price and then you've got a high tier price. The middle one obviously helps you in many ways to anchor it, especially if you're using that as your most profitable plan, assuming that is your most profitable plan, because sometimes it's not. Having those three options and then a 'call us' option; it seems to me very, very common. I wouldn't necessarily say that this is a surprise or a shock in any way, shape, or form. That said, I do think you need to be careful about which of the tiers that you decide to use as your price anchor, whether you want to try and anchor people to the top one and get them to subscribe to a lower tier or maybe go for the middle one and there's going to be people who go above that. It depends on how in demand your products is and where it fits in the market.
Rob [13:09]: Yeah, I think my rule of thumb is when in doubt, have three pricing tiers, like you said, so that you do have the price anchoring. Having three plus an enterprise with either a 'call here' button or some type of calculator as you see on the Drip pricing page. It has a calculator there because people can have 50, 000 subscribers or 100,000. We could do a call for that, call us or click here for demo, but we've chosen to do a calculator. That's what I do by default until you have time to test otherwise. I think that having about three pricing tiers and maybe four is about the right way to go. I think that if you can simplify it down to a single tier where is built on or priced based on the number of users or a single metric where you can just say, "All right, it's 10 bucks per user, per month."
That's how Helpdesk Software, CRM software does it. Or, if you can go like a lot of e-mail marketing softwares, it's purely based on the number of subscribers. It gets difficult if you're going to have tiers because then you at least need some type of tiering on your homepage. If can boil it down to where it's a simple pricing, I actually think that that can work as well. It's looking around and seeing what your competition is doing and if you try to do it too different than the rest of the market, you will cause some confusion and we ran into that, earlier on, with the way that the Drip pricing was done. I think that if you don't have a competition, that figuring out what to pivot this on, is always going to be a challenge. If you do have competition, there's probably a standard in the space and not veering away from that is probably a decent rule of thumb as well.
Mike [14:36]: One thought that comes to mind about the three and a half or whether it's three or four pricing tiers is that I wonder how much of this decision is actually driven by the design of the pages and how much space you have available. If you look at most pricing pages, if they have three or four, they're typically using almost all the space across the page. If you try to add another one, it would be difficult that things would start to get smooshed or you'll have to drop the text size and if you try to drop below that to, let's say two, it makes the space look a little but barren. The UI just looks a little but lost because there's too much white space. I wonder how much of this decision is actually based on white space design on the pricing page as opposed to what would really make the most sense for people.
Rob [15:21]: I think responsive designs have also changed this because to go responsive means that as you squeeze it inward and go to a cell phone size screen, the, really tier should either go on top of each other, it will have to move around. It starts looking weird and the old model of having all the features listed on the left and then check boxes throughout your tiers, it breaks down when the tiers flop on top of each other instead of next to each other. I bet responsive design has also had an impact on how many of these tiers or at least how they're structured and how they're displayed. The next takeaway is that only 50% of the companies highlighted a package as the best option. What are your thoughts on that?
Mike [15:59]: I like that Benjamin calls out some of the different reasons why you might highlight some of the different pricing tiers on your websites. For example, if you have a specific plan that is the most profitable for you, then calling that out to help draw people's attention to it can be helpful and that it will essentially generate more revenue for you. What I question is how much A/B Testing has been done on this to identify whether or not that's pushing people towards a specific plan or away from it. Because I think there's a natural tendency for us to say, "Oh, let me draw people's attention to this," and think that it is going to anchor people's minds to that plan and they're going to be more likely to select it. In fact, they might do the opposite, where if you highlight the most expensive plan for example, somebody might look at that and say, "Oh, well, I'm not that big. I don't need that level of service so I'm going to go for the one below it." I wonder how much testing has been done around whether or not it drives people to a plan or away from it. I think that that's something to definitely consider when you're implementing that. You should go in and measure that because you could very well be shooting yourself in the foot as opposed to helping yourself.
Rob [17:05]: I've always been a fan of highlighting a plan and I tested this with HitTail and it worked out. It had a positive ROI by keeping a plan highlighted and my average revenue per user, per month went up when I highlighted the second from the bottom instead of not having highlighted or in highlighting the bottom. It drove more people to use that. It was the recommended plan and people who were in a hurry or who wanted to take the take the recommendation, wound up doing it. That doesn't mean that it's always a good thing to do or that you should always use the second from the bottom or anything like that. I just know the one time that I have actually tested it, that it really did work out and raised revenue. I think that trying to highlight the top plan is one of the suggestions here and I think that always seems odd when that's done. You have to use your head here. Highlighting in the middle is my rule of thumb to allow people to get an idea of where you think they should start.
The third takeaway was that just 69%of companies sell the benefits. I have strong feelings about this one. He says it's only 69% of companies, like he expected more people to do that. The thing, though, is by the time you get to a pricing page, you should already be sold on the benefits. Your homepage has a ton of benefits, and I think you should get into some features towards the bottom of your homepage. Your features page should have benefits and features.
By the time I'm coming to look at a pricing page, I'm at least entertaining the idea that I might use this software and price is now coming into play. I think that listing a bunch of benefits of like, "Hey, it will save time and make you money and save you money," is just lame. I actually get irritated when stuff is that high level on a pricing page because I want it to be digging in more at that point to actual differences just between the pricing plans. That's all I want to know at this point. If I want to go hear about your benefits, I'll go to your homepage or your benefits or wherever else. On the pricing page, I'm trying to figure out how much do you cost and what are the differences between the plans? The more benefits that are listed, the more confusing it is because they are too high level. I want to know the exact features that are included in each tier.
Mike [19:08]: I think it's just the way that this is phrased and some of the underlying assumptions that you pointed out, because the whole article is based on the analysis of pricing pages. You're not going to use those benefits on the pricing page. You might want to put it at the top and a headline or something like but you're certainly not going to sell each individual plan with all of the different benefits. You need to know the details about what it is exactly that you're paying for. That's why all these features are going to be listed so that you can, as a buyer, can do a feature comparison between those different things. I almost disagree with the way that this is phrased just because it seems to me like on that particular page, you would want to sell based on the features, not necessarily on the benefits.
That's because it's specifically talking about the pricing page. If you're talking about the homepage or various other pages, then you probably want to sell based on the benefits. I think that you really need to very clearly spell out all of the different features on that page so the person who's buying it knows exactly what it is that they're buying in relation to some of the other things. The other side of this is that when he says just 69% of the companies sell the benefits, how much of the benefits are you including in that 69%? Is one sentence enough to get you over the hurdle of saying that you're selling on benefits or what? It's not clear to me what that actually means.
Rob [20:25]: It is an interesting takeaway nonetheless. I like that he took a look at it. Number four is that 81% of companies organized their prices low to high. When I read this, I thought, "Of course." Whenever I come to a pricing page, I like to see it low to high. It just makes sense. It actually throws me off when I come and the high price is all the way on the left. However, he has a quote from Lincoln Murphy at SixteenVentures and Lincoln Murphy said, "The left to right, high to low approach seems to provide a statistically significant lift every time." I like the way that Lincoln Murphy phrased that, in terms of "seems to provide a statistically significant lift every time," like in his experiments, he's [couching?] it, in a good way, to not say, "This always works so this is what you should do." He's just stating his experience. That's interesting, counter-intuitive to me. It's not something I've ever done because it irritates me so much. It's like when you go to a site that has a bunch of annoying pop-ups or it has an exit antenna. It's not stuff that I like to experience. Even if it can get you 1% lift or 2% lift, I haven't done it myself but I am curious if folks out there are doing it and having success.
Mike [21:27]: I'm in your boat on this one. It throws me off when the highest price is on the left. It is a little irritating and I don't know why. Maybe it's the OCD in me. It seems odd when the highest price is on the left rather than on the right.
Rob [21:40]: The next take away is that 38% of companies list their most expensive package as 'contact us'. What do you think?
Mike [21:47]: I think that if you're trying to land some of those larger customers, that totally makes sense. You could very well me leaving a heck of a lot of money on the table if you have a higher tier plan there that would work for, let's say, 90% of your customers. But there is this 10% of the people out there that still need something above and beyond that. You're almost positioning yourself at that point to say, "Hey, we can't serve you," or "We can't help you." You're almost writing off that 10% immediately. A lot of times if those types of companies come and they see that you only support 200 users for example, and they have 700 or 1,000, they're going to immediately assume that you are not going to be able to handle the load that they're going to place on your servers and they're going to go find something else.
You need to be a little bit cautious here, but you also have to be in tune with what the general size of your audience is. You might also want to draw some delineation between your company and some of your competitors to say, "Hey, we serve people under 500 employees really, really well. But if you're above that, go to these other people. They'll handle it." You can position yourself that way because you are really cutting into the lower tier of the market for that competitor. I think that there's nothing wrong with going in that direction, you just have to be consciously aware that that is exactly what you're doing when you choose to put a maximum on those plans rather than a 'contact us'.
Rob [23:08]: Yup, it's a good rule of thumb to always have that enterprise or that high-end plan, have a 'contact us'. The next takeaway is that the most common call to action is 'buy now'.
Mike [23:20]: This is a pricing page. Isn't that supposed to be the call to action?
Rob [23:23]: He compares like 'buy now' is 27% and 'sign up' is 23%. 'Start your free trial' is 8%, 'try' is 6%, 'contact us' is 4%. I don't know what necessarily he's calling out. I guess the conclusion here is that people are saying that you click this to buy now. It does feel weird with a SaaS app. I don't think of buying a SaaS app as much as I think of either signing up for a free trial or signing up. Beyond that, if you think about it, you probably want to provide a benefit here instead of buy because buy makes it think, "All right, I'm going to take a bunch of money out of my pocket and give it to you." [?] want to provide a benefit like grow my list faster or get started building my list, something to where the person is they know they're signing up for SaaS and they know they're signing up to get a benefit. If you have a benefit there, it's probably going to convert better anyways.
Mike [24:09]: Looking through what he's got listed out here; it seems to me he's comparing the texts there as opposed to what they're trying to get you to do because the other category has 32% listed in it. Things like more info or fill out the form and things like that. All these are designed in some way, shape or form to move you to a paying customer. I think his point here is 'buy now' is the most common. I don't know if it really makes a difference. At least to me as a buyer, when I go to those pages, I don't consciously differentiate between them. I don't necessarily care. It comes down to what the statistics and the numbers tell you for your page, whether or not it works. I don't notice myself making decisions based on whether this is 'buy now' or 'free trial.' I don't necessarily statistically analyze every decision I've ever made on those pricing pages either.
Rob [24:56]: My guess would be a lot of these pages I would guess have never been split test. I know that seems kind of shocking. I guess they just haven't run the numbers or haven't thought to split test 'buy now' versus an actual benefit someone would get. My guess is that they would get a lift now. Would that lift make a difference to the business? I don't know. Maybe that's why they haven't split tested. My guess is they haven't had the time because they're busy working on other stuff. That's the thing we're looking at. 250 pricing pages from successful SaaS companies doesn't imply that these are the most optimized with the best SaaS pricing pages.
Mike [25:24]: The other thing to consider there is that you have to have a significant enough volume to come in through those pages to begin with, in order to do effective split testing on those. If you just look at the numbers alone and let's say that you're getting 100 people a day clicking on something and if you can get a 10% lift on that page, then you're getting an extra 10 people a day clicking on it, extrapolate that a little bit, that's an extra 300 people a month. Let's say 10% of them convert, you're talking an extra 30 paying customers a month. But, if there are easier ways for you to get 30 customers a month, you're probably going to spend the time and effort doing those things rather than testing over the course of three to six months to try and figure out what the best copy is on some of those buttons. It depends a lot on your volume as well.
Rob [26:13]: That's true if you're smaller. Of these 250 companies, I bet every one of them has the volume to run a test in a couple of days. We were talking Autodesk and UpWork. I'm even way down in the line. I'm at 134, I'm at EMC and Dell and other companies I haven't heard of, CollabNet.
Mike [26:31]: I was couching that for our listeners.
Rob [26:33]: Got it. Not for these guys.
Mike [26:34]: Yes.
Rob [26:36]: Another one is that 63% of these companies offer a free trial. This comes back to these being large enterprise companies. I know that in the self-serve market that a free trial is how people get in and get going. Often times, if you're selling something that is $30,000 a year as a SaaS because a lot of these do annual SaaS contracts. It's 30 grand a year, 50 grand a year. It's a huge decision you're making, but it's probably a pretty complex piece of software. As a software company, you don't want someone clicking a button and just getting dumped into an account because without the proper demo, and the proper guidance, and the proper help, they're going to be confused and they're going to say, "Oh, this app is confusing. I don't know what to do here."
Actually, a free trial could be a detriment. I don't always think it's a good approach. However, if you're a listener to this podcast, then you're probably starting a SaaS with a smaller price point. In that case, I do think that free trials tend to be a boon if you're doing self-serve. There's some different options here. You could either go freemium, which I would not recommend unless you know what you're doing. You could do a free trial if you have really good on-boarding and you have really good on-boarding follow-up. You could go with no free trial and make people pay as soon as they start using the app. The latter two are the ways to go. I've always liked free trial. There's probably a whole episode on why I like free trials and why I've always done that. That's my default rule of thumb because especially when you're getting started, it's hard to get people to pay upfront, but moving to the point where people are paying upfront, I think, is also a good approach.
Mike [28:03]: The other thing to point out here is when you're offering that free trial, you're giving somebody an opportunity to say, "Hey, I know you're signing up here, maybe you take a credit card maybe you don't." That's not specifically called out here as one of the things that's done. When you're giving them that free trial, then you're giving them an opportunity to say, "Hey, you don't need to do all the work to get the value out of this immediately." You can push it down the road either a week, two or three weeks, whatever. You can do the work then. You can at least get them in, get some initial things set up and then do the work later versus if you don't offer that free trial, then they've paid the $50 or $100 per month and they've paid it right then.
Because they don't have that free trial period, they're going to feel compelled to start using it right away, which would essentially decrease your conversion rates because people are going to look at that and say, "Well, there's no free trial. I'm not ready to do this just yet so I'm not going to do it. I'm going to come back at some other time." Unless they're on an e-mail list or they're really on track to buy your software down the road, then they may very well just never come back. I think that making sure that there is a free trial of some kind on your site is almost a necessity. Even if you look at a lot of the enterprise vendors, there's typically a free trial of some kind that you can get at. Whether you have to give them your information in order to get it, that's a different story, but almost all of them still offer a free trial of some kind. I think it's very rare to buy a piece of software sight unseen and have to purchase it without being able to use it first.
Rob [29:33]: The next one is that 81% of pricing packages are named. I feel like this is a lesser known one. I was surprised it was as high as it is. The idea here is that if you're going to name your packages, you want it to be linked to a buying persona. You don't tend to want to offer Lite, Pro and Pro+ Plans because those aren't that helpful. The better way to do it is they give you an example from Huddle. They offer three plans; they have Workgroup, Enterprise, and Government and Public sector. Those are their three plans. That's where you really start talking. If you have a Freelancer, Consultant, and Agency as your three plans, people can segment. They can come in and say, "Oh, I am a freelancer. That's the one I need." At least it helps guide them. If you are at all able to put some names to it that actually have meaning and aren't these generic headers at the top of the pricing tier, that's pretty helpful. I was surprised to hear that 81% of packages are named. I'm wondering how many of these were named things like Lite, Pro, and Pro+
Mike [30:32]: Interesting data point. I heard the CEO of FreshBooks talk at Business of Software several years ago. He talked about some split testing that they did on their pricing page. If you look at their pricing page, they've got these weird names for some of their different pricing plans. Their top tier is Mighty Oak and then they've got Evergreen, and then Seedling and Sprout, which if you look at that, it doesn't mean a whole heck of a lot. But when they took those things away and they replaced them with much more generic versions of it, like … I forget what exactly what it was they used, so I won't try to remember or make something up, but they were very, very generic names or they did that or they didn't even put a name on it. They noticed this significant conversion rate drop because they didn't have something there that would help guide people. That's an interesting data point to take away from that, not just having something like Workgroup, Enterprise, Government and Public Sector or Startup, Growing Business, et cetera. You can have off names, I'll call them, like Mighty Oak or Evergreen that relate to your business that people are going to relate to or resonate with a little bit more. Those can help your conversion rates.
Rob [31:34]: The last one we'll cover today is that only 6% of these pricing pages show a money-back guarantee on the page. He talks about there been two sides to this argument. One is that offering this guarantee derisks the sign-up for your customer. If they're making an impulse purchase or they are signing up for a trial or even paying right away, then of course money-back guarantee is something that is going to lend them confidence in your product and it could encourage them to sign up. The other side of it is that the SaaS 250, they often have these annual contracts. They lock you in for a year or two-year contracts even. Why would they offer it? They don't need to or want to offer a money-back guarantee. They don't need to. They're such a brand name that they can get folks to sign up without it. If you're doing self-serve, having that money-back guarantee especially to start, especially when you're not a brand name, is helpful. Even once you are a brand name; I think it's a good policy to have in general, so why not have that on the pricing page? I do think that it has an impact on certain people, if you're an unknown to them, of what confidence they have in signing up for your service.
Mike [32:39]: I wonder if part of this might also be related to how much of the onus that you want to push onto the user for using your software versus guaranteeing that your software works and does what it promises to the user, because I think that those are two different scenarios. If the user signs on and they have signed up for your product, they start using it, they use it here and there but they don't fully commit to it, 60 days later they come back and they say, "Hey, I'd like a refund." Maybe they even forget completely that they have the account and six months down the road, they come back and say, "Hey, I'd like a refund for the past three months or six months."
You and I have seen that before, where somebody forgets that they bought something and signed up for a subscription. Then they come back six months later and say, "Hey, can I get a refund on all of this?" Maybe even longer. I've seen people go for a year or two and forget that they have a subscription and try and get all of that. It's almost unfair to you, as a business, to have to offer that. Out of policy, we do that as a matter of course just because we don't like the idea of taking somebody's money for not delivering value to them. At the same time, whose fault is it that they didn't use it? Whose fault is it that they weren't getting the value out of it? The fact of the matter is you have to put in the work in order to get something out of it. There is some of those things that factor into this as well. Whether you put it on the pricing page or not, I'd say that as a matter for debate. As to whether or not you would adhere to that as a matter of policy, I think that's a completely separate issue.
Rob [34:06]: Well said.
Mike [34:07]: On that note, if you have a question for us, you can call it in on our voicemail number at 1-8-8-8-8-0-1-9-6-9-0 or you can e-mail it to us at questions@startupsfortherestofus.com. Our theme music is an excerpt from 'We're Out of Control' by MoOt, used under creative comments. Subscribe to us on iTunes by searching for startups in business and visit startupsfortherestofus.com for a full transcript of each episode. Thanks for listening and we'll see you next time.