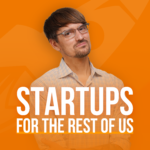 Show Notes
In this episode of Startups For The Rest Of Us, Rob is joined by Jordan Gal and Tracy Osborn for a roundtable discussion. Some of the topics in this episode including Basecamp reinventing email with Hey.com, Leadpages being acquired by Redbrick, the growing popularity of subscription based pricing and how many active subscriptions a person or business has nowadays.
Items mentioned in this episode:
Intro: Welcome to this week's episode of Startups for the Rest of Us. I'm your host Rob Walling. Each week on this show we cover topics relating to building and growing startups using an ambitious yet a sane approach. We're not willing to sacrifice our health or our relationships to grow our company.

I'm excited about this week. I'm diving into this idea of a startup roundtable or a news discussion show. I discussed a few topics with Derek Rhymer a couple weeks ago, but going a little deeper, this is the first essentially roundtable where I invite two guests on and we talk through topics that are relevant to us in the MicroConf, the Startups for the Rest of Us, the self-funded, the indie funded community. I hope you enjoy the show and without further ado let's dive right in.

Rob: Here we are at Startups for the Rest of Us inaugural startup roundtable discussion. I have some pretty interesting stories to discuss today. Before that, I have two interesting guests I'd like to introduce. First on my right, as no one can see, but we're in a camera is Jordan Gal, he's hosted the Bootstrapped Web podcast, as well as founder and CEO of CartHook.

Jordan: Thanks for having me on, Rob. I'm excited for this interesting new format. Let's see where it goes.

Rob: I'm excited too. Above Jordan in my view is Tracy Osborn, founder of WeddingMarketplace, WeddingLovely that she shut down about a year or two ago, now the TinySeed Program Manager. How are you doing today, Tracy?

Tracy: Doing well, happy to be back. Always excited to join the podcast when I can.

Rob: That's the cool part is each of you have been on the show now several times: interviews, Q&A episodes, all that kind of stuff. Hopefully, folks are familiar enough with where you come from. That's what I wanted to do with the show is get different perspectives from different people coming from different directions. I'm pretty stoked to talk through a few of these things.

As you listen to this episode, if you have thoughts on whether I should do it again in a couple of months—what was interesting is I went back to a month's worth of startup news and tried to pick out stuff that I think is interesting to our little space, kind of the MicroConf Startups for the Rest of Us community. There just aren't that many stories that are interesting to talk about, and I think we can get going on.

Every month or two, or even two or three months, is what I consider doing. If you like the show, if you don't like the show, please contact us at questions@startupsfortherestofus.com.

Our first story is about Basecamp watching Hey, it's at hey.com. They're essentially reinventing email, they are saying they're not going to allow tracking pixels so people can track opens. I'm curious, Jordan, have you been following this? Is Basecamp basically potentially taking it too far by blocking tracking pixels? D and J said they're going to shame people who send with tracking pixels.

Jordan: I have been following it. I think it's very interesting. We saw Superhuman come out of the gate on fire. Everyone's talking about how they're going to be the biggest thing ever. I think that excitement has waned a little bit, they're not that obsessed with it anymore. Then Basecamp taking on emails is super interesting, but like most things with Basecamp it's very difficult to separate the people, and Basecamp, and the controversy they create from the actual product. They're really close to the edge of making themselves too much of the story right now.

These guys are very clever. It's starting to feel a touch manipulative on what they're doing with Twitter to get attention. I love their ideological approach. I love that they are unique in their opinions. They take it strongly and they're not afraid to say it. That's all awesome, but I think they almost need to chill a little bit and then let the product speak for itself because there's a lot of talk and it's constant controversy. It's a little bit grating.

The latest tweet that Jason put out, I forgot exactly what the context was, but he kind of felt that it went a little too far. I think he was making a comment on another company. People are starting to push back on it where they really have a huge halo effect to their products, but I think they're right on the edge. Now it's time to let the products start to speak for itself. I'm definitely interested, I want to see what they do. Because my email, that landing page and the copy that they wrote resonated. My email is an unhappy place. It didn't used to be, but it's been so long you forgot that it used to be this cool thing that you communicated with people on and it's no longer that. They definitely nailed that part of it for me.

Rob: If you go to hey.com, you can read their manifesto where they say exactly that. I'm a big fan of their products, they're genius product builders, they're great content marketers. They wouldn't call themselves that but they are exceptional, some of the best there are. They have this massive audience. It's been fascinating to watch. What are your thoughts on this, Tracy?

Tracy: I find it funny that you mentioned the Twitter stuff. I feel like they're using Twitter effectively. It's how Twitter is meant to be used nowadays, which is annoying. It's one of the reasons why I'm not on Twitter very often, but I feel like I can't hate on them for doing this kind of launch because that's marketing. That's the way that they're going to differentiate themselves from say Superhuman or these other ones that are very email marketer focused where Superhuman's like, "Oh, you're going to see the location. You're going to see the tracking pixel. You're going to track the people that open and close it. We're giving you all those rates and data and whatnot." They're at the opposite end of the spectrum to Superhuman.

I'm personally very excited for it because I think that we do need to have more privacy-focused email clients. Gmail was the king for so long. The average user would use Gmail at a default. We've had, as email marketers, this superpower that we were able to see when people open their emails, we were able to see those open rates. I want to say it's great for email marketers, but for the average person and privacy and whatnot, I want to give people more choice. I think that Basecamp is doing that.

It's funny to think about email and the superpower and all this data that we had and how it's hard to give up that data. If you look back to just paper marketing, pay per mail marketing, you didn't know how many people opened up that envelope that you sent or how many people threw it right into the recycling. I agree that it's going to hurt email marketers, but for the average user or at least the privacy focusing technologists who need those privacy features, I think it's something that's necessary. Basecamp is simply using Twitter the way it's meant to be used.

Rob: I signed up when I first heard about hey.com. I am curious to use it. They have a list of 25 things that they are saying is wrong with email. I don't understand how they could possibly fix all those things, but that would tend to be—it's all these problems with email. You screen your calls, you can't screen your emails. Some emails are worth your immediate attention, most are not. Files are attached to email rather than the other way around. You don't need to be told to check your email. I don't even know, that's like 5 of the 25. I don't even know how you go about fixing that. Like you said, Jordan, that's when it's time to think about getting into the product and watching it speak for itself.

My take on it, I built Drip. I like the idea and I'm going to be a user of the product, I assume, if it works and has unified inbox and has all the stuff I need, but I feel like railing against the open tracking is taking it a little too far. I like open rates, I think having aggregated open rates of an email is something that is just fine for a marketer to have. Knowing when and where and how many times people open an email could be taking it a little too far, I would admit.

Here's the thing, they can come out and say, "We don't use any tracking. We don't use Google Analytics. We don't track open rates." If you have $100 million business throwing off tens of million a year in net profit with 50 employees you can do that too, but if you're a bootstrap startup and you're trying to get to $10,000 or $50,000 or just trying to pay the bills, like you're in such a different position that I would caution against taking that as advice or as something you should do as a business person because I think it can be dangerous.

You've heard the mentality of like, "Hey, you build a great product. That's what we did." and everyone uses it. I'm not saying Basecamp has said that but there are people who come out and say, "Look, I just built a great product and never marketed it and magic." Everyone wants that to be the case and it almost never is, it's the exception. That's potential danger with coming out against that kind of stuff.

Jordan: We may be looking at it backwards because we are business people, and we build technology products, and we are looking at it from that point of view. In reality, it matters a lot less what is right for a business, and it matters a lot more to give the choice to the actual consumer, to the user. That's really their perspective on it. I have an Amazon Alexa in my house, I have three of them. I have made the choice. I know what's happening and I have made the decision that in the balance between privacy and convenience, that's where I land on that product.

What they're looking at in email is taking it back to the user's control and saying, "If I don't want tracking pixels, this is my inbox, not yours marketer. If I choose to degrade the experience of email with your company by blocking pixels, that's my choice." What Basecamp is kind of yelling about is it's not okay that you don't have the choice. It's not okay that someone else decides what happens in your inbox because that's not normally what happens other places in your life. In your home, you get to decide if you want an Alexa or not. People can make that choice once their right journalist do that work to uncover what was happening there. If looked at that perspective and it's not a black and white tracking no tracking, it's simply giving people the option, that's tough to argue with.

Rob: That's a good perspective. Tracy, do you feel like this blocking of tracking pixels will become a trend? Do you think it should become a trend?

Tracy: I think privacy, in general, is becoming a trend. I find it interesting you brought up Alexa because I feel like that was the start when people started realizing that this really great convenience in their homes could potentially be used for other reasons. I feel like those stories happened and then it evolved and some other internet communities are very privacy focused, almost to the extreme side of railing against all the things that are happening.

I personally had an Alexa and I ended up removing them from my house. That tells you a little bit about my own perspective. I want one, I want to have all these privacy tools but I personally have decided that the convenience is not worth it for me. I'm happy to see that it's becoming a trend.

As the Internet has grown, I'm going to refer back to that word I used before, we have these superpowers. We start adding all these superpowers, all this technology, and all these things we could do. Now it's like okay cool, we've reached this point where we need a lot of people to draw back a little bit and decide if it's convenient for them.

Rob: Like a pendulum swinging different directions. That's a good perspective.

Jordan: I was going to say you can see the email market has been around a long time and it's mature. It's gotten to the point that it's so mature that this type of option makes sense. The in-home robot assistant isn't very mature, but you can see how if someone came out with an Alexa-like device that you had more control over the privacy, that would be attractive.

It's the same thing with the iPhone. People started freaking out where I just had a conversation in person about this topic and now I'm seeing ads on it, that's creepy. The pendulum swung all the way toward maximum freedom and then we all realized, "Oh, I guess we're the business model." Now it's coming back and that's a healthy thing.

Rob: For the record, I have five Alexas in my house, maybe six. I think it's hilarious that if you go to thisishey.com, it's a business I presume has been around for a while. It's an influencer marketplace, which is something I'm sure Basecamp would hate. What are the folks at This is Hey thinking right now? Where it's like, "They just took our name and they have the dot-com."

Let's swing into our second story. Leadpages was acquired by Redbrick. By the way, all of these stories we will link up in the show notes. To clarify, because I actually had some people asking this, Leadpages was sold to Redbrick, which is like a software—it's a holding company. I would almost phrase it as private equity, I don't think they said that in the news story. You know with these private equity funds, they get together then they buy software companies and manage them. Leadpages was sold, Drip was not. In fact, to say that Leadpages acquired Drip is actually not technically accurate.

Leadpages and Drip are two products: Leadpages Landing Pages, and Drip is an ESP marketing automation. They were owned by a single holding company called The Avenue 81. Avenue 81, that's the company that raised funding and stuff. It was synonymous with Leadpages but then it is what acquired Drip. Essentially, they've sold Leadpages. A quote from the CEO of Drip, John Tedesco, who I know personally, I actually worked for him before I left Drip a couple of years ago. He said, "The acquisition is allowing us to now ruthlessly focus on pursuing our markets. We have a clear capital base in which to execute. We're flush with capital, so we're going to use it with discretion. Use it intelligently."

Obviously, the play here was to put dry powder in the coffers. If you have an asset, you can sell it in lieu of say raising a round of funding. It gives you not only the focus—I am conjecturing here, I will admit. I have not worked at Drip for two years and I have very, very little inside information at this point. If I were in Drip's shoes, and I really see this marketing automation as a multi, many, many billion-dollar opportunity in the landing page market, it's not; it's a very small market.

That just kind of gives folks background. The first question I'd have for Tracy is MailChimp has launched free landing pages, in essence, with your email account. I know a few other providers that are making them very free or very cheap. Does it seem to you the landing page space is becoming commoditized?

Tracy: That's an excellent question. The more options the better. I'm happy to hear that MailChimp is doing this. MailChimp has a really, really huge reach. Happy to hear that they're making this stride because they also did—I can't remember what happened with MailChimp but they had a controversy where they raised the prices or they took away their free tier. Do you recall what happened about a few months ago, six months ago?

Rob: I think it was if you unsubscribed, you were still charged for those subscribers because they're moving a little more towards commerce.

Tracy: That came out and I think that kind of have hurt a lot of people's usage of MailChimp. Now they have these free landing pages. You see that in ConvertKit as well. They have a whole landing page system and whatnot. It's kind of a silly thing to say but I'm like, "I'm a fan." Would love to hear what you guys say.

Rob: What do you think about this, Jordan?

Jordan: I think they're commoditized. I think they're lead gen. The business model is subscribers, so if landing pages help you get more subscribers, then the company whose pricing is based on the number of subscribers you have has a very vested interest in giving you the ability to add more subscribers. It makes sense with the business model, it's also been commoditized. Just to clarify, the statement that you just quoted from the CEO, that's the CEO of Avenue 81, the company that's still-

Rob: Correct.

Jordan: Okay, cool. Just want to make sure of that.

I love this corporate-level strategy stuff. It's my favorite. A lot of people are going to look at it and say, "Oh, Leadpages failed," or, "It wasn't able to do what it wanted to." I think this is brilliant. This is an asset that will only decrease in value moving forward. They're able to effectively raise money for their email marketing product, which is Drip. They don't need to sell equity in it because they had this other asset. It's great.

They basically just raised, I don't know how much they've sold it for but my assumption is they raised tens of millions of dollars in non-dilutive capital to go after a much bigger email marketing. It'll be interesting to see what they do and which playbook they run. Are they going to run upmarket and hire salespeople and go after the Marketo version of things, or are they going to go with quantity and long tail and go after MailChimp?

I'm going to assume they're going to go high-end with an enterprise sales team and run that playbook. They have the money to do it. They didn't need to sell any equity in it. It's great. Acquiring Drip was a very smart move, it worked out nicely for you. It looks like it might work out really nicely for them also. Especially if they thought this through over the past few years, then it was brilliantly executed. Let's bring in a product, let's make it the focus of the company, let's sell-off this asset then we have our coffers ready. Now we can go after a much bigger market. That's an optimistic view of it, but that's an exciting version of things.

Tracy: The CEO that gave that quote, that's the new CEO because the one that was around when Drip was acquired, that was a different person, right?

Rob: Yeah. Clay Collins was around when we were acquired. About a year after we were acquired, he stepped down and John Tedesco, who was the COO at the time, took over as CEO.

Jordan: I was going to ask if we'd look at John Tedesco's history and what playbook he has been able to run successfully in the past, that's going to tell us a lot about the future. Because it was an internal hire, it's less clear.

Rob: He's been part of multiple startups. I would say they are in line with the enterprise approach that you're talking about, very much sales folks and that type of stuff.

Tracy: When I was looking at this announcement and the change in CEO, it seems like they had a certain strategy when they had Leadpages and they acquired Drip. From what I was reading into it, it sounded like things would work a little more together, but the strategy changed. The new CEO came on and they're making this change because the strategy changed. It seems like it all makes sense in terms of the direction of Avenue 81.

Rob: I'm curious, Tracy, when you hear about a SaaS app like this being sold, so the original owner doesn't have it, it's now a holding company. Would you be more or less likely to use a product that's been sold like that or does it matter to you? Do you even care?

Tracy: Interesting. Do you even hear about it too?

Rob: We've heard about this now. If you were looking for landing pages, there's obviously a bunch of competitors to Leadpages. I'm curious if that would impact your decision to sign up as a customer or not?

Tracy: I'm thinking of the average user of how much they follow acquisition news. I'm assuming that Leadpages is going to continue to grow under the company that acquired it. If I was thinking as an average user I would suspect a) they wouldn't know about it, b) if they did know about it, it sounds like instead of Leadpages being sold, it sounds like Leadpages was acquired. It could be spun in that way. Leadpages is acquired by someone who is going to spend more time and effort or more focus on it, both of those things are positive to me.

Rob: I want to wrap this up with just a funny little story that involves Best Buy and Geek Squad. I don't know if you guys recall but Best Buy acquired Geek Squad, which is the tech support people who run around in the cars to fix stuff at your home. Geek Squad is now the vast majority of their revenue and profit. They are one of the big drivers that has kept them in business. When Circuit City and everybody else went under, they had this thing.

The CEO of Geek Squad, the founder who sold it, when he does stand up in front and does talks now, he'll say things like, "When Geek Squad acquired Best Buy," and everyone laughs. That's the first thing I thought of with this is like did Leadpages acquire Drip five years or four years ago or did Drip acquire Leadpages? It kind of struck me as funny.

Jordan: Sounds like Avenue 81 is making the best of their situation.

Tracy: Leadpages wasn't shut down. They spun it out and it still continues to live. It sounds like a win-win situation for everybody.

Rob: Yeah, for sure.

Our next story is about how a two-person start-up already uses 28 other tools. This is from acrossapp.com, it's from their blog. They're basically a tiny little two-person startup and they have 28 different subscriptions. I'm curious, ten years ago we may have had one or two subscriptions. You paid for Photoshop as a big package, everything was you buy it once and then you get the upgrades every couple of years. Now, most of us have 20, 30, 40 subscriptions. Tracy, do you feel like this whole movement towards the SaaS subscription economy is a good thing or do you feel like it's cumbersome and we're potentially paying more now but than we would have 10 years ago?

Tracy: I have to laugh because this is kind of a Tiny Seeds thesis, right? We're betting on these business-to-business SaaS apps. We love to see people building things for other businesses to use. We're part of this trend that's happening right now. There are lots of little apps that are doing lots of little things for you that you can pay for individually.

Overall, I love it. I love it. I love anything that helps me save time. Ideally, that subscription cost is going to save me as much time and hopefully money that it makes it totally worth it. I love that there's people out there that are building lots of little things to support themselves as they can create their startup and maybe get into Tiny Seed and all that. Huge fan of the system. I have no problem paying for subscriptions. I just want to make sure I don't forget which ones I'm paying for because that's the problem.

Rob: Something you pointed out there is that there are so many tools that could not exist in a non-subscription economy. These tiny little utilities you pay $10 a month for, I just think it's changed the game. You can't look at it as, "Oh, I have too many subscriptions or I don't," or "I wish there weren't subscriptions that we just paid one time," because it's a completely different system now. All these apps that we use and that we build wouldn't exist under a non-subscription economy. What are your thoughts, Jordan?

Jordan: I see an analogy to what happened with television. We don't pay less for television now. Between all the different streaming services: Netflix, YouTube, Hulu, Amazon, everything; I'm paying about the same but the service is far better because I'm in control and I get to choose. I don't think it's any cheaper to pay for all these different pieces of software, but you do get a lot better service overall because you're getting very specific needs for your business addressed.

I have the Google Doc open right now that we just went through a pruning exercise. Every two-three months I ask my assistant, "Okay, give me all the recurring subscriptions that we have in the business." My CTO and I look at them. I have it in front of me, it is 61 rows long and maybe 10 or 15 of those are not traditional SaaS. It's a good 40-50 services, if you'll just excuse me for a minute if I read through a few of them. They're all very specific and very necessary.

Adobe Creative Cloud, AWS, Atlassian, Atlassian Statuspage, BrowserStack, Calendly, Canva, ClickFunnels, Cloudflare, DigitalOcean, Docker, Drip, Dropbox, Figma. That's alphabetic order. I could just keep going down to Z. It's a Frankenstein but it's a beautiful one. It does ebb and flow in frustration depending on where the market is and where your business is.

At some point last year we said, "Okay, that's enough of these different systems, let's go to HubSpot. Let's go all-in-one." But in other areas, that doesn't make sense. For bootstrappers, for people building businesses, it's a great thing to be able to address one specific need, but you may be caught in that ebb and flow of a larger all-in-one or you might need to go there. I love it as long as the individual services are good. The nice thing about the subscription version of things is if they're not good, you just leave them.

Rob: That's a big difference. It's not like you drop $300 on a piece of software and then you get two months and you stop using it. You still paid the $300 versus the monthly. I've also found that the all-in-ones tend to be, it's like you said, it combines, everything works together. I don't know if it's a little more expensive but the tools aren't as good, the individual pieces aren't as good. It is what it is. I'm obviously a big fan of this world. Having been around long enough to have several of my early software products were not subscription, they were one-time download. I remember the struggles of the first day of each month, I had zero dollars in revenue for that month. It wasn't like I had that baseline that I had last time. That's the big difference that you forget if you've never run a non-subscription business is you're just grinding it out.

In fact, during the financial crisis of 2008/2009, I had one product. It was doing maybe $4000 a month but it was part of my income, it was a chunk of it. Sales dropped 80% overnight, one month to the next. That's the kind of business that's going to be—I mean imagine if we were doing $4 million a month and had a bunch of employees and it dropped 80%. That's where you start laying people off. It's just such a big difference that the subscription is from our perspective as the business I think they are a safety net. I'm like you two, I don't mind paying for subscriptions because I like not having to install software and maintain it and do all that. That's the benefit we get from it.

Jordan: I want to add something. If this is a bit of a news show about things that are relevant right now, I just saw last week a company launched named pipe.com. I jumped on a call with the founder. The reason for bringing it up is because the downside of the subscription economy, and being a developer, and running a company based on subscriptions is that that lifetime value is stretched out. We're all familiar with Gail Goodman's Slow SaaS Ramp of Death and the math behind paying to acquire and then collecting over a longer period of time.

This company pipe.com that just launched, what they do is they take MRR, they take your monthly payments, and they will pay you annually. If I have a customer that pays us $500 a month, Pipe will look at that and say, "Okay, we understand your churn rate. We think this is a good bet. You can choose to sell us this customer, we will give you the whole annual amount of money upfront, then you just continue collecting monthly from them."

The subscription economy is great in a lot of these ways but one of the tricky parts is cash flow, especially for younger companies that aren't in the only annual, you must pay as an annual contract or you could do business with us. That strength comes later. It is tricky on cash flow but there are additional financing options like pipe.com that are starting to address that. We've seen revenue-based finance, we've seen other things. Pipe.com is not debt. It's kind of like factoring but for SaaS. They charge you 15%, which is basically what you would charge people anyway because you would give them two months free. That's kind of the default.

Rob: If the customer cancels in six months, they eat it, so they have a risk model.

Jordan: No. You pay back the remaining portion.

Rob: Got it. Okay.

Jordan: There's literally an online portal and you can choose an individual customer. "I know that customer. They've been around for two years. They're not going anywhere. I'll sell that to you because I'm very confident that they'll stick around."

Rob: Fascinating.

Jordan: It's fascinating. Or you can sign an annual contract, which is something that we do. Our annual contracts are paid monthly. We have annual contracts but we don't have this big, large chunk so they sign it. That is even less risk. This is an annual contract, they're paying monthly, and I'll just choose. I'll click that and hit sell. I'll get the money for that entire thing upfront, minus the 15%.

Rob: I love the innovation, all the innovation that's happening in the financial models around SaaS. You're right, that is the biggest Achilles heel is the long slow ramp of death.

Jordan: It's awesome. It's just the relationship with you and your billing software.

Tracy: When you say sell the customer, is that they're acquiring the customers' information for use?

Jordan: They're still in your Stripe account, you're collecting money, and you're charging their card every month like normal. But then they will see, "Oh, that customer paid in Stripe. Cool. We'll take that much amount from your bank account."

Rob: Pretty interesting if you need money in the short term. I know folks looking at raising around or doing debt kind of financing their SaaS revenue.

Jordan: I'm looking at the same thing. I looked at them and I'm like, "Oh, that's basically just taking your MRR and creating a line of revenue off of the MRR, and then not actually putting any debt on the balance sheet and also not selling like equity." I was like, "What is the catch here because that's very attractive."

Rob: I think the catch is like when you think about—

Jordan: Risk.

Rob: There is some risk but I also think you're basically spending future earnings. It's almost like when you put money on a credit card now that's technically debt and this is not. When you put money on a credit card, you basically are spending future earnings before you have them. That's what this is in essence. There is some danger. If you're prudent at managing cash and you know where that cash is going to go or you're in a spot where you do think you need some dry powder in the coffers, I think it's certainly an interesting avenue to look at.

Wrapping us up for today, I'm curious from each of you what is your favorite podcast right now? I mean right now because sometimes I have a favorite podcast for two months and I binge them all and then I move on. Tracy, you want to go first?

Tracy: Gosh. Don't go pick me first. I'm the worst at podcasts because I have a hard time with podcasts. I know some people are able to play something at 2x speed and then go through all their backlog. Then for me, it's like, "Oh my gosh, I only have a certain amount of time. I can only do 1X."

That said and it's a dorky one, I'm still a big fan of Adventure Zone. It's by My Brother, My Brother and Me. It's their D&D podcast. Also, My Brother, My Brother and Me is another one I listen to. It's just because I need to turn my brain off from work. I listen to a lot of work when I podcast, Startups for the Rest of Us, Out of Beta, a lot of other ones. It's really nice to have something that's just a bunch of people just in a room together having fun. I would say that my answer is the Adventure Zone and by extension My Brother, My Brother and Me.

Rob: How about you, Jordan?

Jordan: I'm just going to reject your premise entirely and mention several of my favorite podcasts.

Rob: I'm not picking five favorites, that's cool.

Jordan: I need to be generic. I absolutely love the Joe Rogan podcast. It's interesting, it is just really interesting. It challenges a lot of your thoughts, and assumptions, and is entertaining, it's funny. There's so much of it. You don't have to listen to everyone and you're fully entertained.

I also love the Dave Chang Show. Chef Dave Chang from Momofuku has a great podcast that is about food but also about creativity. He brings people on from his network in the Bill Simmons world. That's a very interesting one. I like Brian Koppelman, The Moment. I absolutely love The Story Pirates. That podcast is so good, it's for kids.

Rob: My kid knows about that.

Jordan: Oh my God. Look, I drive my four-year-old to school every day and it's about a 20-minute ride. That's what she wants to listen to and we just laugh our butt off about it. It is these extremely talented actors that take stories that were written by kids and dramatize them and turn them into a story and song and so on. It's so brilliant and so entertaining. The kids all love it. You don't mind listening to it. I don't know how many more times I listen to the Descendants 3 soundtrack before I bang my head up against the wall. Story Pirates, big thumbs up.

Rob: Me as well. They've written books that my kids have. We actually saw them live. They came to Minneapolis and performed at the Parkway Theater. We went and saw them in there. They do a bunch of improv. They're really talented improv actors.

Jordan: You saw Lee, Nimene, and Rachel?

Rob: Oh my gosh, we totally did.

For me, I listen to 40 podcasts so I'm not going to read through them. The one that I'm really digging right now is Reply All from Gimlet Media. You know you have a good podcast when every time I look at the title, typically I'm like, "That sounds totally not interesting. I don't care about that." I'll read the description and by the time I'm three minutes in I'm like, "I care so much about this." I'm sitting in my driveway waiting for it to finish before I walk in the house type thing. That's been a big one. I've actually been listening—there's an old D&D podcast that's been around for 10 years. It's not actual play. I can't listen to people playing D&D. I can play it and I like it, but I cannot listen. I can't do Adventure Zone. I tried and I just, I can't get into.

There's one where they talk about the lore and the history and they talk about the books and they talk about rules and how to be a better DM. Just all the stuff around at the meadow, which of course I'm always interested in the meadow. You can't just start a company, you have to talk about starting companies. I can't just play guitar I have to learn how they're made. I can't play D&D, I have to learn how to create it. Save or Die and Save for Half are the two that I'm really into. One has been around 10 years.

That's going to wrap us up for today. If folks want to catch up with you, Jordan, you are @JordanGal on Twitter. Hey, do I pronounce your last name right? Is it Gal?

Jordan: It is Gal. Yes.

Rob: I used to call you Jordan Gal, but that's not. That's how it's spelled, right?

Jordan: That's right.

Rob: I heard you pronounce it differently. @JordanGal on Twitter and Tracy is @tracymakes on Twitter. Her website is tracyosborn.com.

Tracy: If I could get @tracyosborn on Twitter I would, but I did not. Some people might know my old Twitter username and that was a terrible idea and @tracymakes is better than what I had before. That's what I have.

Rob: It's all there. If you're interested in podcasts, check out Jordan on Bootstrapped Web. Thanks so much for joining us today.

Jordan: Thank you, Rob.

Tracy: Thanks.

Rob: I have to be honest, it was a fun show to prep for and record. I hope you enjoyed it. Certainly feel free to reach out. You can reach out privately: questions@startupsfortherestofus.com. If you have constructive feedback, if you want to give some accolades, a thumbs up, hit me up on Twitter, @robwalling. I look forward to hearing from you.

If you have a question for us, you can leave a voicemail at 1-888-801-9690 or you can email it to us at questions@startupsfortherestofus.com. Visit startupsfortherestofus.com for full show notes, transcripts of each episode, all the links that we mentioned in each show. Of course, if you're not subscribed, go into your podcatcher, search for startups. We should be in the top three or four. Thank you so much for listening. I'll see you next week.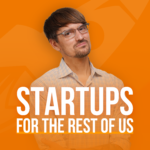 Show Notes
In this episode of Startups For The Rest Of Us, Rob and Mike give some updates on Bluetick and Drip. Mike gives some details of overcoming technical challenges and how he plans to shift his focus to a marketing.  Rob talks about some of the changes to Drip since the acquisition as well as ways his role has changed.
Items mentioned in this episode:
Transcript
Mike [00:00]: In this episode of 'Startups for the Rest of Us,' Rob and I are going to be giving updates on Bluetick and Drip. This is 'Startups for the Rest of Us' episode 309.
Welcome to 'Startups for the Rest of Us,' the podcast that helps developers, designers and entrepreneurs be awesome at building, launching and growing software products, whether you've built your first product or you're just thinking about it. I'm Mike.
Rob [00:26]: And I'm Rob.
Mike [00:26]: And we're here to share experiences to help you avoid the same mistakes we've made. What's the word this week Rob?
Rob [00:30]: Well, yes, more than this week. I think we're talking about stuff that's been going on for the past few months, right? Because we haven't done and updates episode in a long time. We used to try to do these once a month or so and then there were certain extents of time where so much was going on that I couldn't talk about. And I think stuff slowed down for you for a while. And I think it's really time to get back here and get back at it and give folks an update.
And it would be nice to do these a little more often. I don't know if we'll do them monthly. But I always find it fun and interesting to talk about what we're doing. And the feedback that I've heard in general is that folks really like to hear more about what we're up to.
Mike [01:02]: Cool. So let's dive right in.
Rob [01:04]: Yes. So for me, you know, I look back. It's been just over three months since Drip was acquired. For those who haven't been listening I had a startup called Drip. I co-founded it. It's email software and it was acquired by Leadpages back in July. And so now I work for Leadpages. I've moved with my family to Minneapolis. And it has been quite an adventure.
I think the hardest part of the transition was definitely — well, aside from the acquisition itself — it was very stressful. Once that was done, the hardest part has been the move and the impact it's had on the family. Moves are always stressful and I think that it's a bummer when you move and your kids are all disjointed and don't know what to do. And they're homesick and then they go to school and they don't have any friends and then — It's a transition to a new place.
We've tried to fill it with adventure and make it exciting. And now that we have been in Minneapolis just over two months and everybody's over it. And now it feels like home. And nobody talks about how they liked the Fresno house more or about how rough school is because they're having fun. So that was a big transition and I feel like we're past it. It feels really good to be past it and I don't think I want to move any time soon again.
You've done some moves in your time, huh?
Mike [02:09]: I haven't moved for at least 10 years. And there are good reasons why.
Rob [02:13]: Yes, because you remember how hard it was. We hired movers. Everything was paid for and so, we hired people to pack and move us and unload us. We didn't do any of the hard work. The unpacking sucks, of course. But even then it was so much time to do all the logistics and then your stuff gets here and then the unpacking is just days and days of chaos. Yes, it's stressful. It reminded me how stressful this actually is. But it's good to be past it.
And on the flip side, the work transition to Leadpages has been way, way easier. I don't want to say it's been a breeze because that would probably be glossing over some things. But in general, it's been a very good transition for me and, I think, for the team. I talk to everybody. I try to keep tabs on even our remote folks and it's kind of business as usual. But we have a lot more money to do things. We just have more resources so it's like business as usual but better, I think, is kind of how I've been talking about it.
There are obviously things I had to give up that weren't – you know it wasn't the easiest to give up all of the marketing, essentially. And I can be as involved as I want but, frankly, I don't have time given the focus on the product and the hiring of engineers and stuff that I'm doing now.
But that was a tough choice because I've always marketed my own products and Leadpages is just so good at it in my opinion. And from the outside and now that I'm inside, they're one of the best SaaS top of the funnel marketers in the world. It's just an amazing machine that they've built. So it makes total sense that they would do this when they have a team of 20 or 30 people, why would I want to slow them down and be a bottleneck, essentially.
But giving up the marketing website was a tough choice. Not even a choice. I knew it had to happen. It was inevitability. It was just when it was going to happen. Then, of course, they cranked on it and rolled out nice new gorgeous marketing site. It's at Drip.co. If you go there you'll see it. And they have videos and they have all types of cool stuff that just would have taken me months and/or years and a bunch of contractors and way more money than I had to produce. And then they spit it out after it was three or four weeks that this whole website was up. So it's pretty cool.
Mike [04:08]: What was the reason behind the domain name transition? It used to be GetDrip.com and now it's Drip.co.
Rob [04:13]: Yes, it was to get away from people calling the app GetDrip. People on podcasts and all the time, "Hey, how's your app GetDrip doing?" Well it's not called GetDrip, it's called Drip. And so for a long time I wanted, obviously Drip.com, which I think there was a squatter on it and he wanted six figures. And that wasn't going to happen. But, yes, Leadpages was able to get Drip.co on the secondary market. And it probably – at the price, I don't know I would have put the money towards it bootstrapped, but it made total sense to do it given the resources they have. So, that was the idea. It's a four letter domain – six letters including the extension – so it's nice and short, memorable. And it's just nice to not be called GetDrip anymore.
Mike [04:51]: Back when you could actually get four letter domains.
Rob [04:54]: Yes, I know.
Mike [04:55]: It's a thing of the past.
Rob [04:55]: I know. Well, Clay sought it out and bought it on the secondary market.
Mike [04:58]: Very cool. Couple of quick personal updates. My brother's getting married this weekend so the whole family is leaving tomorrow morning so we're recording on a Thursday.
Rob [05:05]: Wait. You have a brother?
Mike [05:07]: Yes. You didn't know that?
Rob [05:08]: How long have you and I known each other?
Mike [05:10]: I don't know. Like 10 years.
Rob [05:11]: 10 or 11 years. You have a brother? Do you have any – how many brothers do you have?
Mike [05:13]: He's technically a half-brother. He's 16 years younger than me so yes.
Rob [05:17]: Got it. Okay. You just don't ever talk about him.
Mike [05:20]: I almost never see him, you know.
Rob [05:21]: Do you have a sister too?
Mike [05:22]: I do.
Rob [05:23]: You are kidding me. What?
Mike [05:24]: I have a sister.
Rob [05:26]: I just figured you were an only child. You never talk about your siblings. Do you know I have siblings? I talk about them, right, every now and then?
Mike [05:33]: I do know that you have them, I don't know how many. I think you have a brother but I don't think you have a sister.
Rob [05:37]: Yes, I do. I'm the youngest of four kids.
Mike [05:39]: Oh, I didn't know that.
Rob [05:40]: With a sister and two brothers. Dude, how many siblings do you have?
Mike [05:43]: Well, it's complicated.
Rob [05:46]: Two of mine are half as well, to be honest. I have two siblings and then one full.
Mike [05:51]: Yes, my parents, they got divorced when I was much younger and then they both remarried. And on one side I've got a stepsister and three stepbrothers and then there's also a half-brother there. And then on the other side I've got, I think five or six … I think five stepsiblings in some way, shape or form. I think that there's two boys and three girls. I don't ever talk to them because I'm just never around.
Rob [06:15]: Right.
Mike [06:15]: But, yes, it's kind of crazy. So there's like 10.
Rob [06:18]: Got it. Alright. So you're going to a wedding.
Mike [06:20]: Yes, so we're going to a wedding this weekend. We're leaving tomorrow morning. It'll be Friday morning. The wedding is on Saturday. We come back on Sunday and then next weeks' Columbus Day.
And then the other thing is I have to go off on a little bit of a rant here. It's about Amazon and big data. I went on Amazon and I'm very particular when it comes to notebooks. And I'm sure people have their quirks about that sort of thing. But there's a very specific type of engineering paper that I like for my notepads. So I went on Amazon and I bought one and next thing I know they're trying to cram calculus and physics books down my throat. I'm like, dear God, please make it stop.
Rob [06:56]: Yes, that's brutal.
Mike [06:57]: It's just the entire line of recommendations from Amazon was nothing but college textbooks and I'm just like, no, I don't want a $300 calculus book.
Rob [07:06]: It's such a bummer. Yes. I wish there was a button you could click to be like dismiss these. Because that happens to me. My kids get on and shop. Or Sherry will get on and buy psychology books and it's like, stop recommending that stuff to me.
Mike [07:16]: Yes. And it even happens if you borrow stuff from Amazon's library. They'll say, "Oh, well, you downloaded this thing about Barney the dinosaur. You might be interested in this too." I'm like please stop.
Rob [07:26]: Yes, no doubt.
Mike [07:28]: But aside from that – and I've been talking about this for a while – but I finally finished migrating all the backend mailbox data inside of Bluetick. So everything's over on a completely new storage mechanism. It's not even a different storage system. It's just everything is all indexed now and stored in a different way than it was before which makes it easier to get at the data and then make sure that everything's synchronized. And I've got manual indexes that are built around a bunch of stuff so that I can – given any email address, for example, I can very quickly show you exactly who has emailed you from that email address or all the emails that you've sent to that email address. Which you can do inside of Gmail or most email clients. But it's a lot more difficult when you're trying to synchronize those things yourself. And the other thing that I'm able to do is I'm actually able to tie multiple email addresses to a single person. So that's an interesting side effect of doing all this myself is that I can create those additional tie-ins that would probably be very difficult to do outside of something like Gmail or Outlook.
So then I can show you all the different communications that you've had with somebody. And the idea down the road is to be able to take that stuff and present it inside of the application so that you can see all of the activity related to somebody regardless of what email address was used to send to them or receive from them. So if you have a team, you'll be able to see all the emails that have been received by your team from that person. And then you'll be able to mark things as like, "Hey, this particular email was a private one. I don't want that shared with the whole team." And you can set preferences around that stuff.
The other thing it allows us to do is download the contents of those messages and display those as well. So, it's kind of a first step down that path. It's all looking good. Several million emails later and a huge WTF moment in the mill where I found that somebody had an email that was 65,000 characters long in the subject line.
Rob [09:14]: Wow. Okay. So, you're truncating, right? You're going to truncate it to 56 –
Mike [09:18]: Oh, yes, we're going to truncate it back but I was not expecting it to go above – I was like maybe I could see somebody putting a few hundred characters in there. But the application just choked on it and it took me the longest time to figure it out. And it's just like, "Oh. Whoops." I mean that's a no-brainer decision to truncate that but that's what the spec says that there's rules against it.
Rob [09:40]: Yes. It broke something. I was actually talking with a group of people a couple weeks ago and they started asking me about Bluetick and about the progress you're making and about the technical issues that you've been mired in for the past 30 days, 60 days. And they were asking, "What's going on with Bluetick? Is Mike going to launch? Is this another AuditShark?" They started peppering me with the questions and I was like, "I don't know." People don't realize you and I don't talk often. This is our conversation every week, right? We maybe talk about MicroConf but we don't dig into each other's apps and progress and that kind of stuff.
So, I think this is an interesting thing to dig into here because if I were to recount what I've seen over the past – so it's October – so, if I thought back about the last six months since MicroConf, I feel like you've been working on a bunch of technical stuff, mired in technical detail. And I know you've worked with some early access folks and most of them came through, as far as I know, and they're using the app. But it does feel like it's been really slow going.
Mike [10:34]: Yes, it has. I don't discount those thoughts. I've had kind of the same thoughts and reservations myself about the fact that certain things are just taking an extraordinary amount of time. And some of it's the volume of data that I run into. So you do a migration and you're targeting two million email messages and then it was like a million and a half through it where something went wrong. And I'm like, okay, now I have to figure out not only where exactly did this happen because it's not always easy to pinpoint that stuff either. And doing a partial migration is a little bit challenging. So, the volume of some of those things is – just in terms of the prototyping. Because I've had to go through a lot of issues with trying to figure out how long is it going to take to query this particular thing. And you don't think about those things when there's only a 100 or 1000 items. But when you've got 150,000, 250,000 of them it makes a big difference about whether it takes a half second to query it or three minutes. Then sometimes it does take a long time. And one of the things I've found out is mail servers will time out on you if you don't issue a command within a second, for example. And it's like that's not really going to work if all this stuff on the back end doesn't respond a lot faster.
It sucks to be mired in those technical details but, at the same time, I feel like a lot of them are kind of past me at this point. So I'm really starting to shift my focus from the engineering side of things into marketing. Which I'm thankful for because it means that I don't have to deal with a lot of those [?]. I think they'll still come up but I don't feel like the rest of the stuff that's going on or that needs to be done is so critical that I have to not move forward with the app and I have to pay attention to it. I think that they're little things. They're little tweaks and little changes here and there as opposed to like, this needs to be fundamentally redesigned in order to make this work. Does that make sense?
Rob [12:22]: It does. It does. Given the conversations we've had over the past five years on this podcast about you building AuditShark and then now about Bluetick, you do have a tendency to get stuck in technical stuff. And to spend more time than probably is good for you before you get more people using it. And I'm wondering how can it be different this time?
Mike [12:47]: I think part of it is just making sure that people are using the app. I think early on I made the mistake of trying to go in the opposite direction, where I hired several developers to come on and help build the app and while they were building the app I basically was very hands off. I haven't really talked about this before but I hired three developers back in January. They built the app, got it to launch or at least got it to the point where it was minimally usable. And then we ran into various UX issues with the front end of the app. Then there was a bunch of stuff that needed to be redesigned on the back end.
As I started digging into it – as I said I tried to do the opposite of what I did with AuditShark. I'm like I won't touch any of the technical stuff. But then once we got to the point where I started putting it in front of people, we were like this needs to be changed mainly because it just doesn't do what the customer needed it to do. And we went in to make some of those changes and the structure of many of the things was just fundamentally flawed. So, for example, permissions were all screwed up, the API was a total mess. A lot of the stuff that connected the back end to the front end, the interfacing was terrible. It made it very difficult to make changes. And there was a lot of heavy dependencies between those things.
So if you changed one thing it was very easy to break a bunch of other things. And because we tried to move quickly, we didn't write very many unit tests. We still don't have nearly as many tests as I would like which makes it painful and it makes me very hesitant to push that deploy button because I know that don't exactly have a great strategy for rolling things back if something goes wrong. I'm working with a lot of production data and if something goes wrong I need to be able to have time to fix it and be reasonably confident that I'm not going to just destroy a whole bunch of data that I'm going to have to go back and somehow try to rebuild.
Rob [14:30]: The lack of unit tests, that's brutal. I mean that's like a classic mistake people still continue to make. But now you're kind of hamstrung by it, right, because you -?
Mike [14:40]: Yes.
Rob [14:41]: It's not good. We see this happen with certain software companies that aren't built by software developers. They're heavy marketers and they outsource the development and then they find out six to 12 months in, they're like, "Oh, we have no unit tests and our code base is terrible. And, although we have customers, we can't build new features." Your velocity just completely comes to a halt.
Mike [15:01]: Right.
Rob [15:02]: And it sounds like you hit that already.
Mike [15:04]: I did. Yes. And, like I said, part of it was because the app was not designed with the levels of scale that need to be taken into account when you're dealing with mailboxes. Like I said, it's a fundamentally different story when you're dealing with the expectation there's going to be 100 items in here. Also, let me give you a very specific example. When you first connect your mailbox to the application, there's a back end process that goes in and it looks at your emails and says let me find people that you may have emailed within the last X time period. I'm going to show you when the first contact that you ever made with them was; when the last contact was; who made it in each direction. That way you can very quickly and easily go in there and, once you've hooked up your mailbox, it will show you a list. You can just sort it and say who have I sent an email to in the last three months that never replied to me; or only replied once or twice; or I'm still waiting for a reply. Those are things that you can query in there. At very low volumes that works fine but when you scale it up and there's people who have 1000's and 1000's of contacts, people that they've either sent emails to or received emails from and you go from 100 to 10,000 and suddenly lots of things break. And it's not like it's an isolated incident either. Several people have this problem.
So, going back and trying to re-engineer those things so that they actually work has been just very difficult. And, you're right. I ran into these things much earlier than I anticipated. And the point I was getting at before – as I said, I haven't really talked about this – I hired the three developers I would say shortly after I got it to the point where I was minimally usable. I ended up letting one of them go because I looked at the stuff he was doing and, as I said, I tried to stay hands-off, I tried to stay out of it. And then I go back and look at it. I left him in charge and I said, "You're responsible for this." And then I go back and look at it and it's just way off base. It was very clear in retrospect this guy probably didn't know really what he was doing. And I left him in charge of huge pieces of the infrastructure.
Then over the next couple of months, one of my other developers, he was very good at a lot of the front end stuff. But he ended up getting married and moving out of the country and, basically, wasn't able to do any more work for me. And then then third one, there was a lot of micromanagement that was involved. So, I went from three developers to zero. And now I'm back up to one and it's more of a senior developer. He's very good, I'm very pleased with the work so far. He's been able to get in there and be productive. But that's only happened within the last month or so. And his time, at the moment, is very limited. I'm trying to transition things over but it's been a long hard road for the past three or four months.
Rob [17:42]: So you had three hiring mistakes then?
Mike [17:44]: One of them was definitely not a mistake. The other one, she probably would have worked out had I been able to spend more time but I didn't have the time to sit there and give direction. So, basically, I had to be very specific about everything almost to the point of micromanaging. It wasn't a good fit ultimately. So, two out of three I would say. The third one, like I said, his life circumstances changed so there's really not much you can foresee about that.
Rob [18:08]: Yes. It's a lot of setbacks though. That's a lot of things to happen in a short period of time.
Mike [18:15]: Yes. But I am very conscious of the fact that I don't want this to turn into another AuditShark story because that's certainly not the direction I want to go. At the moment what I'm trying to do is I'm trying to transition myself out of doing more of the coding work and more over into the marketing side of things. Next up for me is to, essentially, start looking at getting the sign up page in place and carving out some more of the onboarding emails. Potentially looking at an onboarding wizard because I think that there's got to be something there to help onboard people into the app. But whether that's a combination of videos or tutorials or individually onboarding people with onboarding sessions – I'm okay with that too. It's a matter of getting people to the point that they're able to be productive with the app as soon as possible.
Rob [18:55]: Yes. And that's a big deal. I think you need to start building some momentum here because it feels like you've been stalled for a while. And just looking at that shortest line between you and getting more customers using it, that's what I'd be looking to do right now. I don't have necessarily advice just because I don't know all of what needs to be done; what has been done; what your path is. But I think if there's one piece of advice I could offer it's figure out how to get more people using it and paying you for it as quickly as possible and then do that. And that may be building a website and that may not be. Maybe just continuing to manually onboard people for the foreseeable future.
Mike [19:33]: Yes, I agree with that. It's an interesting thought experiment, I think, to consider do I even need to rebuild the website because right now it's just a one-page site. It really does not do anything. There's nothing that you can do aside from signup for the email list. And then from there I have an email course that I send people. It's about 5000 words or so over the course of five emails. And that does pretty well at getting people to take that next step. But it's also heavily slanted more towards this is a beta, contact to us if you're interested. It's not so much a push-the-product and let people know what it can do for them. It's more of a showing them how to do things as opposed to here's how the product can really help make things better for you. And part of that is just a result of the fact that when it was written, it was written before the product was launched or even available. So, I've got to go back and rework a lot of that – not a lot of the copy, but at least some of the calls to action in the emails.
Rob [20:28]: One thing you could think about – and again, I don't know your road map, your plan or anything. But just hearing where you're at and what you're doing, one thing you could consider is either during that email course or instead of the email course, actually, on the one page just swap that out with a 'Request a Demo' button. And the 'Request a Demo' could lead directly to your Calendly page where people can just book themselves with a demo, it could lead to a Google form that asks for more information first and then you get back in touch. And the Google form – or type form or whatever – might be better because then you can get more info from them. And you can tell how much they might be paying you. Because I'm assuming your pricing tiers up based on seats or something like that. So, you can ask how many seats they expect; what they expect the product to do. That could be really interesting and it would be super fast.
Then if you just improved that single-page marketing site and didn't really build everything out, that could save you some time and get you to the point of where you're just driving people. Because I still think at this point, having automatic signup – no-touch signup – I don't know that you're there yet. I don't know quite where the product is, but my guess is you still have more to build and you still need to figure out exactly what to build next in order to get it to the point where you could just send 100s of new trials, so to speak, through the frontal and actually have them stick. And, so, I feel like doing demos and driving more in-person conversations, that's probably what I would lean towards at this point.
Mike [21:47]: That's probably true. I kind of put it in my head these are the things that are on the list of things to do and I naturally surfaced like the website really needs some love and care. So I naturally surfaced that to the front of my brain. But I think you're right. It's probably not really, necessarily, the best place to be spending my time right now.
Rob [22:04]: Yes. You take your one-page landing page. It's a Bluetick.io – by the way, for the listeners out there – and maybe improve the copy a bit just rewrite it based on what you know now. And not even rewrite the whole thing. Just add some bits here and there and then have a big 'Request a Demo' button and just gate it for now. And people who are interested in a demo, then at least you can have a conversation with them. You could see what kind of volume you're getting. And you can have conversations with them both because it's easier to sell things that way and you'll be able to figure out how best to explain it. You can split test your message really quick. And then you can start taking notes on what your message is and then use that for when you revamp the page.
And then they'll also just give you a ton of feedback about someone who comes in and is like, "Oh, there's another tool I use and it does exactly this." Or, "If you added this one feature I would use it." Those conversations are just so valuable in this early stage.
Mike [22:47]: Yes, I agree. I had a demo that I did last Friday, I think, and I took notes before the demo and then I made it a point to take notes right afterwards about specifically what the objections that they had were. And wrote those down so that I could come up with answers that were significantly better than what I had so that I had something that was already written, already concrete as opposed to trying to think something up off the top of my head. I've done that before and it works really well when you consciously do it. But it's very easy to just kind of overlook that.
The other thing I did was I had a VA go out and capture all of the marketing messages from, I think it was a list of about 30 different competitors that I put together. So, I've got all their primary calls to action and primary marketing headlines that they're using. And then all the secondary headlines and then if they had any sort of bulleted lists about topics or pieces of information that they were trying to convey on some of the different pages, I had her capture those as well. And then I also had her build a feature comparison breakdown, which is more for me than for general consumption, but it will help give me an idea of when I get the question about, "I see competitor XYZ does this. How does Bluetick do that? Or how does Bluetick relate to competitor XYZ? What do you do better and what do you do worse?" I've been asked that question before and I haven't been able to answer it for specific competitors. So, I got that information so that I could help answer those questions better.
Rob [24:10]: Whenever anyone says, "Can you compare Drip to XYZ competitor?" I always say, "Yes, we're better." People don't find it very funny. For some reason those questions, they kind of infuriate me because it's like we in particular have I think it's like 400 or more email marketing apps. So people just name some app of the top of their head that no one's ever heard of except for this person. There's like 10 users. And it's like I don't know how we're different. Major competitors we would say we're easier to use, we're easier to get onboarded with, we're less expensive, we're more powerful than most of our competitors. But to actually do a feature by feature comparison is really kind of a bit of work there.
Mike [24:41]: It wasn't so much that I wanted to be able to provide a matrix to somebody but I really wanted to know what specific areas of the space that they operated in. So, are they more geared towards cold outbound emails; or are they more about sales funnel flow; or are they more about a CRM package? There's very different ways to look at the sales process and different pieces of it that different competitors do better or worse.
For example, if somebody asks, "What's the difference between this and Highrise?" I'm like well, "Highrise is a CRM. It's not a mechanism for actually doing anything." I hate to gloss over some of the difficulties or all the engineering behind something like Highrise but, at the end of the day, a CRM is basically a database. It's a database of contacts and it doesn't usually do anything for you, whereas with Bluetick, it's more about automating a process of moving somebody from one step of your sales funnel to the next and making that visible to everybody. Now you can argue that, OK, that's a CRM, that's exactly what that does. But most CRMs don't necessarily have built in functionality that does a lot more than that. They don't do a lot of that automation right inside the app. They rely on a lot of external processes, external API's, webhooks, that kind of stuff. And Bluetick has some of that stuff built right into it.
Rob [25:58]: I think this still points to you probably needing to find out exactly how to describe Bluetick. And before you were saying it was sales automation software and I actually like that. But now I'm realizing it may need to even be more specific and it's like sales email automation software. Or email based sales automation software. Something like that because that's really what it does, right? You could say sales automation and someone might think, "Is it going to do cold calls for me?" That could mean a lot of things but you're really specifically focusing on using email to move people through a funnel. And so I think still seeking that description is something that you should probably do in the next few weeks and months.
Mike [26:31]: Yes and no. The email piece of it is like the v1. It's just like the version one piece of it. So, I've had conversations with people about automating text messages, for example. They get a list of customers that they've done business with and they have high volume; and they want to be able to turn around and send text messages to their customers; and hook it up through Twilio, for example, so that they can have those replies go directly into Bluetick. Well, that's kind of like a secondary – I don't want to say secondary action – but it's an additional mechanism for interacting with the customer. You could have email; you could have phone call in theory. That could initially just be like you plug something in and write down what you talked about but I think that Close.io actually goes an extra step beyond that and even records the calls and allows you to make calls through Close.io.
Rob [27:18]: Right.
Mike [27:19]: I'm not saying I want to do that but –
Rob: [27:21]: Yes, but I think you're getting ahead of yourself.
Mike [27:22]: Oh, I agree.
Rob [27:22]: I think if you called yourself email sales automation at this point and then later on you drop it – You think about Drip we were like epic autoresponders early on. And it was all about the promise of raising conversion rates with the email capture widget. Then it was like now we're automation software, email automation. And then it's like now we're marketing automation. We evolved over time. So don't feel like because you call it email sales automation and I'm not saying that's the term to use but if you picked on that had the word email in it you could change that later when you add SMS.
Mike [27:49]: Yes.
Rob [27:49]: You adding SMS, I'm guessing, is six months out so that gives you plenty of time. And maybe more, maybe six to 12 months. I think there's still a lot of progress to be made with just the email front.
Mike [27:58]: Yes. There's a boat load of stuff that could be done. It's more a matter of prioritizing it. And I had a brief discussion with my developer this morning and we were talking about even just like a data import. And we kind of scaled it really far back in terms of what the initial plans were because it was just like we could do everything that we want to do but it's probably going to take at least a month and it's really just not worth the time investment at this point. So, we scaled it back. It will probably take a couple of days to do it instead of a month which obviously frees up time to do a lot of other things. But now that the, I'll say that the bulk of the cleanup work is done, and I really do feel that way. A lot of the technical debt that we assumed early on to get something out the door as quick as possible, a lot of that stuff has gone away at this point and it's a lot easier to make changes now. And there's more documentation; everything's more standardized; the code itself has not got three different standards that the code is adhering to. It's just a lot more manageable. So hopefully at this point we can move considerably faster than we were before.
Rob [28:59]: Some other things from my side as I was reflecting on the past three months after the acquisition. I talked about a few of these things but a lot has gone on in terms of Drip. We launched a $1 plan, we doubled our affiliate commissions, which is nice to do, up to 30% recurring. We've hired three engineers which has been extremely time consuming. I forget how much time it is to start from nothing and to write a job description and to post it, take the incoming clients. The nice part is Leadpages has a recruiter and so she actually goes out and emails people prospects, essentially, which I was doing in the old days. It's just some much stuff that I used to do that I'm able to hand off to other people. But even then all the interviews. You have the phone interviews and then the in-person interviews and then the decision and then the salary negotiation and just all that stuff. Even though I'm not handling all of it, it still does require a lot of time and energy.
Hired three engineers which has been mostly the bulk of my job, bulk of my time in a week doing that. And then I'm hiring one more new employee here in the next couple weeks. Interviewing people right now. I hope to slow down hiring. I don't really expect to keep growing at this pace. I'm a big believer in small teams and being super efficient and scrappy and agile. And I think that growing the team too large too quickly is really a mistake that some startups make. And then you see them slow down because if it gets bigger you have to involve process and then the process slows down. I just don't think that that's the place we want to go to. Doesn't sound like a fun way to go to grow the team that quickly. So hoping to slow that down and give myself some time to look at other stuff.
Mike [30:34]: Well, I think that as you grow the team people need to become comfortable – not just with each other but with the things that they're working on and how they work together. And if you grow too quickly – I saw this at Pedestal Software to some extent because we grew from I think I was the fourth engineer that was hired and within probably a year we were up to 10 or 15 or something like that. And when you have that many people added to a team that quickly, it's difficult to – get on the same schedule is not quite the right way to phrase it, but get in the same mental mode of working together. Get on the same page in terms of how you're doing stuff. You know what I mean?
Rob [31:12]: Yes, totally. There's just an adjustment period when you're working with a new group of people on a new app.
Mike [31:17]: Yes, that's it. It's that adjustment period. It's hard to do that and scale it up very quickly without having things go sideways very quickly as well.
Rob [31:26]: Yes. And so, other transitional stuff that's happened that's been really nice. I've been able to basically hand over support. Leadpages has, I don't even know, 20 people or something. 25 people on their support team and we had one. And so to have trials go up as high as they did as quickly they did, which is where the bulk of support's going to come, we just never would have been able to hire that quickly. And certainly didn't have the budget to do it. I've handed over the reins of that to their very capable team at HR. Obviously all HR stuff. There was no reason for me to be managing payroll and employee onboarding and insurance plans and just all that stuff. So that was good to hand over to them. Legal, affiliate management.
Mike [32:03]: All the crappy parts of running a business.
Rob [32:04]: Isn't it funny? Yes. Everything I'm naming is like we are product people. We want to build product and there's all this other stuff that you have to do to have a company. And it's really nice when there's someone else there to do it. So my job has actually been filled with less as Anders called it in his question. You said the crap work. And for me this is crap work for me personally because of how I'm wired and because of my focus and what I'm good at. But it's actually someone else's sphere of genius. You know what I'm saying? The HR person, it's her sphere of genius so she should be doing it. And the legal and the affiliate management, this is what they do fulltime. And so me having it as one of 50 things that I'm managing it's just not going to be done anywhere near as well.
To be honest, I feel right now we're getting to the point where we're starting to ship pretty quickly again. The first 30 to 60 days after the acquisition was like, oh man, we need to add servers; we need to scale; some things are starting to get slow. We had people come in trying to send spam. There's just all this stuff you're fighting. And then we got enough code written that we're out well ahead of that now. And that's given us a chance to really get back in and dig into features.
And so, we've shipped some pretty cool things in the past couple weeks. And there's some fun changes I won't talk about yet but that are going to be coming here in the next month or two.
Mike [33:21]: Awesome. Well, I think we're kind of running out of time here. But I guess to wrap things up a little bit, one of the things you'd asked me earlier was how to make sure that things are moving forward in the way that they need to; and how I'm going to move the app ahead; and put more people into; and actually scale up the customer side of things as opposed to digging in, as you said, and focusing too much on things that are not going to be as important. Or just simply aren't as important. And I think for that, for me it's really a matter of putting together some goals. And I think that early on, when I was first doing the customer development for it, I had some very concrete goals and I was highly focused on making sure that I was achieving a certain number of calls per week and having conversations and converting people into the preorders. And I think I need to get back to that. I think I need to pick maybe one or two different KPIs that I'm going to go after and use those as benchmarks moving forward for at least the next month or two. I don't know off the top of my head what they are. I have some ideas but I think I may need to sit down and first thing is determine exactly what those are and then track those moving forward.
Rob [34:24]: Yes, totally. That sounds like a good thing. I feel like your number one focus right now should be getting more people on and getting them to pay you. And figuring out if there are sticking points between them paying you, what those are. Getting them hammered out moving as quickly as possible.
For me, to wrap up, over the next few weeks I'm going to be going to the Converted conference which is the one Leadpages puts on. I think I'll have some stage time. I don't think I'm doing my own talk there but talking about Drip and some other stuff. I've been spending a lot of time recruiting speakers for the two MicroConfs we're putting on in six months. Which is a bit of an effort.
And then on more of a personal note. It's a trip, I've been getting back more into investing. I kind of put that on the back burner a decade ago as I dove headlong into entrepreneurship, but it's always been an interest of mine since I was a kid. I bought my first share of stock when I was like 14 or 15. I had to do it through my dad's account because, obviously, you have to be 18 or something to do it. Read a lot of books when I was younger and I thought that was a way to make money. And as I learned it's like investing is a way to grow money slowly and stay ahead of inflation but almost no one gets rich or makes their millions purely from investing starting with nothing. There's like two exceptions in the history of mankind or something. But now that I have a little bit of a nest egg from the Drip acquisition, it just makes a lot more sense to be more deliberate about it because with a larger sum of money, it's like just knowing more and doing 1% or 2% more per year, being a little more deliberate about it, it really is worth a substantial sum. And so that's actually been a lot of fun. I've been listening to audiobooks. Actually, maybe at some point we could do a whole episode on it because that's what I'm doing what my spare time is really thinking and looking about that and educating myself again and updating my skillset there. So, I have a lot of thoughts on the topic.
If you have a question for us call our voicemail number at 888-801-9690 or email us at questions@startupsfortherestofus.com. Our theme music is an excerpt from 'We're Outta Control' by MoOt used under creative commons. Subscribe to us in iTunes by searching for 'Startups' and visit startupsfortherestofus.com for a full transcript of each episode.
Thanks for listening and we'll see you
next time.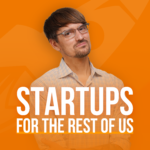 Show Notes
In this episode of Startups For The Rest Of Us, Rob talks to Simon Payne, a co-founder of Leadpages, about his journey from being a bootstrapped developer, to raising funding, and eventually moving on from Leadpages and developing his own product.
Items mentioned in this episode:
Transcript
Rob [00:00]: In this episode of 'Startups for the Rest of Us' I talk about moving from bootstrapped to funded and back to bootstrapped with special guest Simon Payne. This is 'Startups for the Rest of Us' episode 304.
[music]
Welcome to 'Startups for the Rest of Us,' the podcast that helps developers, designers and entrepreneurs be awesome at building, launching and growing software products. Whether you've built your first product or you're just thinking about it. I'm Rob, and today with Simon Payne we're going to share our experiences to help you avoid the same mistakes we've made. Every once and awhile, Mike and I like to mix things up and have a guest on the show. And today I welcome Simon Payne, who many of you will know as one of the co-founders of Leadpages. He was, in essence, the developer who helped to Clay and Tracy build Leadpages from day one. And Simon lives in Prague. I've met him in person and we've hung out several times over a few years. And so there was a good conversation that we had about basically starting off as a developer and transitioning from this bootstrapped company to Leadpages raising their $37 million in funding. And then just recently in the past few months, Simon has moved on and has decided to launch his own product called Convert Player. You'll hear us talk about that in the interview. Hope you enjoy it. And we'll be back next week with more of our normally scheduled programming. Thanks so much for joining me on the podcast today, Simon.
Simon [01:25]: I'm happy to be here.
Rob [01:26]: You and I first met in person – was it in Prague when we did MicroConf there the first year? I think you came to MicroConf in Europe it was like four years ago, is that right?
Simon [01:35]: Yes, I went to both of them in Prague.
Rob [01:38]: It was cool. And then we connected again, I think in DCBKK.
Simon [01:41]: Yes, it was in Bangkok.
Rob [01:42]: Cool. So you and I have known each other for several years, and you've been a big part of the dynamite circle, which I've had some affiliation with. But the reason that I wanted to have you on the show today is to talk about your experience basically working with Clay Collins and Tracy to get Leadpages off the ground in the early days, and finding out what it felt like to go through that journey as the first developer. And then to see the company raise funding and, obviously, get very large – there are 160, 170 people today. And you did that all while you were working remotely from Prague. And then recently, you have decided to move on, from what I understand – we'll dig into it – it was a mutual decision and very amicable. And I know you're still in touch with Clay. And then you're working on your own new software product called Convert Player. And if folks want to check that out, go to convertplayer.com and you'll find out more about what Simon is working on.
So, let's start by talking about – this has been covered elsewhere, kind of the advent of Leadpages and how you and Clay met, so I don't think we're going to spend a ton of time on it. What year was it when you and Clay connected and started working on it? It wasn't even Leadpages at that point, right? I think Clay was selling info products, and you were kind of like the web guy?
Simon [02:47]: Yes, I was helping him transition from information products into software. So we did the first few software projects together. First ones were just [Wordpress?] plugin.
Rob [02:56]: What were those?
Simon [02:58]: The first one we did was Welcome Gate. It was a simple WordPress plugin. It was for free. It helped you to make welcoming gate when you arrived on some website that will cover the whole page and give you an offer the first time you visit the site.
Rob [03:12]: Right. And this was like – no one was doing it at that time. You had to hand code it, and people didn't really use that tactic, is that right?
Simon [03:19]: Yes, it was a completely new tactic. People liked it, but they didn't know how to do it, so we made it easy for everybody to do it.
Rob [03:24]: And what year was that?
Simon [03:25]: It was 2012.
Rob [03:26]: And then after that you did – was it LeadPlayer was the next one?
Simon [03:29]: Yes, it was LeadPlayer. It was like a month later.
Rob [03:32]: Got it. Wow, a month later. You cranked it out fast. So it was like a WordPress plugin for video? Could you embed videos and then you could ask for emails during the video playing?
Simon [03:42]: Yes. Exactly.
Rob [03:43]: Got it. And then was Leadpages on the horizon shortly after that?
Simon [03:47]: It was very shortly after that. Yes.
Rob [03:48]: Leadpages launched was it January of 2013?
Simon [03:52]: Yes.
Rob [03:53]: And from what I recall, it got big really fast. Right? Revenue spiked way up. Was that mostly based on Clay's audience and just his marketing chops?
Simon [04:01]: I was watching it from the [?] perspective and I was just completely stunned by the growth, because I just had to keep up with everything. So yes, it was all stuff that was Clay bringing through his content marketing, his audience, and his great marketing skills.
Rob [04:15]: How did you scale that so quickly? What were you hosted on?
Simon [04:18]: I already had good experience with Google App Engine so I was pretty confident with using that. Without App Engine, you would never be able to scale so fast. So it was super easy.
Rob [04:30]: Yeah, for sure. You're a contractor, you're living in Prague, you're working with Clay and Tracy, you're writing all the code. And things start going hockey stick. You guys were – I don't remember what the numbers were, but I remember you guys hitting a 100,000 MRR in like no time. It was crazy. Did you hire more engineers right away, or were you solo working on the product for a while?
Simon [04:53]: It was growing so fast we couldn't properly hire fast enough. So, I think the first year and a half it was just two, three, four, five developers coming pretty slow. But those first hires, they're developers that are still in the company today. We were very careful about hiring somebody who'd be like a technical leader later, and could manage other people. [?] with Tracy about hiring somebody really smart and I think that was one of the secrets that helped us along.
Rob [05:22]: Right. Was Tracy a big part of the – because it sounds like you had some really good early hires – do you think she was a big part of that?
Simon [05:28]: Yes. Tracy was awesome. She had like 25 years or more experience in HR and hiring all the right people. She hired me. And it was really interesting how we head-hunted some of the developers. We kind of like stole them from other agencies and ODesk.
Rob [05:45]: An interesting part of the story, very similar to how Derek was a contractor for me, and then he became W-2, and then he eventually – kind of retroactively – became a co-founder of Drip. A similar thing happened with you and Clay and Tracy. You want to talk a little bit about that?
Simon [06:00]: Yeah. I originally joined Tracy and Clay to learn more about marketing. But then I realized I can just refocus on myself and my software skills. And I didn't even think that I would be a co-founder. I just worked so hard and passionately on the business that they invited me to kind of join the center circle of the three of us.
Rob [06:20]: When did that happen?
Simon [06:23]: I think it was like one or two months at the beginning. They told me, "Simon, you are telling us every day what should we be doing. You're already a co-founder because you behave like one, so we don't even need to make more changes." I was so excited about somebody being able to sell my software because, as a developer, I wasn't very good at that propagation and promoting my stuff. So, for me it was a very interesting experience.
Rob [06:46]: Well, yeah. You know, I was in a conversation with someone the other day – it was actually another podcast, Bootstrapped Web – and we were talking about co-founders. And as we talked I realized there's kind of this framework that just came out of it which was: if you're going to have a co-founder you're going to worry about kind of the interpersonal relationship. Like can you work together well? Are your working styles similar? And that was the first part. The second part was goals. Are the goals similar? Do you both want an IPO, or do you both want to build a nice profitable lifestyle business. And the third was are your skill sets complimentary? Because what we find is if two developers get together and they both know how to write code really well, they're going to stomp all over each other, and then they don't have anybody to market the stuff. So, it sounds like you guys had a really unique situation where you were basically the technical co-founder, Clay, obviously, ran marketing, and then Tracy, it sounds like she did most of the business and the hiring. And that sounds like a pretty potent combination.
Simon [07:34]: Yeah. And I think most people just saw me and Clay, but they overlooked Tracy, and that was the key thing because she gave us the undisturbed focus on each of our doings. It was very important for us.
Rob [07:47]: It's really interesting because I knew of you and Clay, and I had no idea you had a third co-founder until, I think, you and I sat down to lunch a couple of years ago and you said that. And I was like, "Well what does she do?" Because you have marketing and engineering down, but now I understand it. And having met Tracy now – for those who don't know I work at Leadpages now. Drip was acquired by Leadpages about two months ago. And so, I've obviously been working closely with Clay and then Tracy came into town – because she works remotely – and I was able to meet her. And I started seeing that's her super-power. It's like working with people, reading people, talking to people. And so I can see how that was really an advantage for you guys as you grew. So, Clay was marketing info products for a while before – I think since 2009, right? Then he was getting into software in 2012, and I'd imagine that was a bit of a transition, right? In terms of moving from marketing info products to software. Could you talk a bit about that?
Simon [08:38]: Yeah, definitely. I was kind of guiding his hand through software, but the learning curve was pretty fast for him. We did quickly make the duration to learn fast. So first we did WordPress plugin. I think it coded over a weekend. And over next week he just started marketing it. The next project was a little bit more. It was a bait plugin. We did that in a month. And then Leadpages was, I think five, six months later. So, we started from small, free stuff, we moved to bait plugins, and then we moved to selling SaaS and subscriptions. We just went through all these phases so that we learn how to do each stage and that will help us to see how people react to software. How to sell them to get them to communicate about it because it was all new for Clay. But it was interesting how quickly he picked up everything.
Rob [09:27]: Sure, it sounds like you guys – you've heard of my stair-step approach of basically going from WordPress plugins or one-time sales up to SaaS – it sounds like you guys did that really fast.
Simon [09:35]: Yes.
Rob [09:35]: Normally it takes years. And that's cool. And you said Clay picked it up really quick, which that seems like that is his super power, right, is marketing? So that makes sense. And so, you said even over the first year or 18 months, you hired as fast as you could but since you were picky and wanting to hire the best, the team wasn't huge. You recently left Leadpages, maybe a month or two ago. How big was the team by that time, the engineering team?
Simon [10:01]: Engineering, I don't know. I think it was like 60 or 50 people, including QA and other technical people.
Rob [10:07]: Was there a difference from when you guys were self-funded to when you raised funding? Did that change anything for you and the engineering team? Or was it kind of the same path the whole time?
Simon [10:18]: It felt literally – and I talked about it with Tracy – that I was working for maybe four or five different companies. There were different stages of the company's life when everything changed, like from one day to the next everything was different. And we didn't see that coming. So, I remember some people were saying, "We are the early people." They were like remembering when the company was like under 50. And I was laughing because I was there when it was like just three. So it changed dramatically every few months. The first period was the longest. I think like a year and a half, we were like three developers maybe. And I think it's kind of interesting because people think that many of this fast growth you need a lot of people. But if you do it kind of smart, and we used App Engine and we trie to do it kind of like a lean way, we realized we don't need to implement everything and have all this staff. And it actually was enough in the beginning.
Rob [11:15]: And what was the next phase?
Simon [11:16]: The next phase was kind of growing the US team, because in the beginning we were completely all remote. And basically, even when we were five or six people, we each took one big chunk of projects on their own. One guy just went and made analytics, one guy made split testing, a new [builder?]. And we each worked individually. The biggest challenge was to build a team that can work together in US and be integrated with some management. And that started completely, from scratch and it was really painful and slow.
Rob [11:47]: Yes. That transition can be. Did you have funding by that time?
Simon [11:50]: I think so, yes. I think it was about the time when we needed funding. So it was even more motivation for us to get more structured. I call the early days like a ["Hero"?] development, when you just have one guy and you basically have one phone call, tell him what to do, and he goes and figures out everything. But the next stage shifts to stuff like QA and processes and you have to write requirements, and starting documentation and tests. And that's – if you haven't done it for a year and a half – then it's hard to start with all of that. So we have to bring new talent and people that can do all of that. And it took us some time to do that.
Rob [12:22]: That's always tough. It's a tough transition. It also slows you down because it adds more process.
Simon [12:27]: Yes, definitely.
Rob [12:28]: And so, you and I talked before the interview about there was kind of a transition point for you. You were a co-founder and working for Leadpages, and there was a point where you were going to move to Minneapolis, because I'm assuming that it just made a lot of sense given that most of the team was here that you would come here and be involved. But tell us the story of that and how that turned into, in essence, kind of a transitional point for you mentally.
Simon [12:51]: I wasn't sure. I was kind of trying to test it so I was coming just for a few months. I was highly considering actually moving there. But then I had some problems with the visa because we were growing so fast we didn't have time to properly prepare for all the legal situations. And I was kind of delayed more in Prague. And eventually realized I kind of value my life in Prague and my environment more. And I felt more stable and more productive here then I would be maybe there. So eventually I kind of transitioned into staying permanently remote in Prague.
Rob [13:25]: So that was maybe two, two and a half years ago and you kept working for Leadpages. And why was that? What was the driving force that kept you at Leadpages working away as the team got bigger? I know things change. Sometimes that can be tough on an early engineer. But there had to be something that kept you there toiling away on the product.
Simon [13:44]: I still very much enjoyed working with Tracy and Clay and I still like the company. I wanted it to succeed. And I felt like I can help the company a lot doing it from inside. So, that's why I stayed so long during these four years.
Rob [13:59]: Yeah, four years you were there. Cool. And then, recently like I said, a couple of months ago you decided to transition out and you've built a new product called Convert Player. It's at convertplayer.com. And your headline there is 'Turn your video viewers into email subscribers.' I have an inkling that you are building this one on your own, and probably want to bootstrap it and make it into a lifestyle business. Is that right?
Simon [14:20]: I don't like this term 'lifestyle business.' I just like building business. But yes, I'm going to bootstrap it on my own and I'm going to be doing everything. I'm already coding it myself, writing all the copy. I'm going to be doing some video marketing and email marketing all by myself. I think it actually might work.
Rob [14:39]: I think so. And you're in kind of an early access right now? You have some folks using it already? Things are going alright?
Simon [14:45]: Yes. Things are going pretty well. I'm actually excited about how well it's going. I like that.
Rob [14:51]: Good. Where do you want to take it from here? What does the next maybe six months look like for you with Convert Player?
Simon [14:58]: I have an idea that I want to implement and share and communicate and give away to people, because I feel like this is a piece of marketing tool that is kind of missing on the market. And I basically will be developing a new feature every week and then documenting it on video and showing it to other people to tell them how to do it because I've got some experience in that. So I think I'm going to be just doing this simple process like weekly videos and new features for the next half year.
Rob [15:28]: So content marketing basically demonstrating all the new stuff you're doing and educating folks on how to use it.
Simon [15:33]: Yes.
Rob [15:33]: Yes. Do you want to tell folks – I gave the headline of what Convert Player does – but do you want to tell folks what it actually does?
Simon [15:39]: It helps you to get more email subscribers from the videos, which you can do on YouTube, but if you embed the videos on your site like WordPress or other site, you can actually achieve that by placing a special opt-in box anytime during the video.
Rob [15:55]: Got it. And is this WordPress plugin? Or is it SaaS?
Simon [15:58]: It's actually SaaS. I was considering WordPress plugin and actually Clay gave me the idea that I should turn it into a SaaS. And I eventually did that.
Rob [16:08]: Yes, that's cool. It looks like you support YouTube and Vimeo videos and, rumor has it that you're integrated with Drip. Is that right?
Simon [16:13]: Yes. It is going to be one of my first integrations.
Rob [16:15]: Yes, that was cool. You emailed me and it was kind of fun to hear. Well, to hear A) you were working on a new project. Just because I've been watching what you're up to with Leadpages for so long. Then it was nice that Drip was one of your first integrations.
Simon [16:27]: I'm actually using Drip for my own marketing and I'm using it, I have to tell you, I fell in love with that product. It's really cool.
Rob [16:35]: Awesome. Yes, that's good. Glad we could help. A few months ago, when you finally made the decision to leave Leadpages and go on your own and do Convert Player, that had to have been a pretty long thought process. And I'm wondering kind of what was the impetus for that? What eventually made you decide that it was time for something new?
Simon [16:54]: I was thinking a lot about how I could contribute to the company, and how can I help and contribute to the growth. And especially in the beginning, in the first years, I felt like really helpful and really valuable. And then the more the company grew it changed the different sizes and the environments, I slowly got the feeling like the skills I used to grow it from the ground are not as useful. But they are still useful for other things. So eventually I realized I'm going to use them to build a new product from scratch. Because I feel there are some people that generally good at taking a company that's already launched and taking it to a higher level. And there are some people who are generally good at taking stuff from the ground, which I feel like that's kind of like my domain. So, in that sense, I might have stayed even a little longer than necessary. But I felt I was still very productive.
Rob [17:44]: Yes. I totally get it. I feel the same way. I am a starter. I mean, obviously, right. I've started 20 things. But it just comes to a certain point where – and I don't know if it's – I guess it's level of complexity, or it's number of employees, or just at a certain point where your contributions aren't as valuable as they were when they were only two or three people. So, that makes a lot of sense.
Simon [18:06]: Yes. And that start can be long. It could be a few years.
Rob [18:10]: Oh, yes. For sure. Well, and you know what I liked about it is I was basically coming into work for Leadpages as you were moving on, but the relationships are intact. It was a very amiable parting of ways and Clay still speaks very highly of you. And you talk about how Clay gave you the suggestion to go to SaaS. So, it's obvious you guys are still talking and I know you're still in touch with Tracy. That's cool that it's not some type of burning of bridges or bad blood or anything.
Simon [18:35]: Yes, that's really important for me. And I want Leadpages to succeed, and I want to be really close to it as a partner business ideally. So, Leadpages incentive would be one of the integrations for Convert Player itself. And I just want to be around Clay and Tracy because they gave me so much and it was a very interesting and awesome ride.
Rob [18:58]: Yes, very cool. Alright, sir, thanks again for coming on the show today and talking about your journey over the past few years. I've already mentioned convertplayer.com if folks want to check that out. How else could someone get in touch with you if they wanted to follow what you're up to?
Simon [19:12]: Well, I guess they can easily just follow me on Twitter and send me a message as well.
Rob [19:16]: Sounds good. What's your Twitter handle?
Simon [19:19]: Mine is @SimonPrague.
Rob [19:20]: @SimonPrague. Sounds good. Thanks again for coming on the show, Simon.
Simon [19:25]: Cool. Thanks for having me.
Rob [19:26]: If you have a question for us, call our voicemail number at 888-801-9690 or email us at questions@startupsfortherestofus.com. Our theme music is an excerpt from 'We're Outta Control' by MoOt used under creative comments. Subscribe to us in iTunes by searching for 'Startups' and visit startupsfortherestofus.com for a full transcript of each episode.
Thanks for listening. We'll see you next time.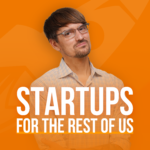 Show Notes
In this episode of Startups For The Rest Of Us, Rob talks about the acquisition of his company Drip, by Leadpages. After finally closing the deal and making it public, Rob is able to talk about the thought process, negotiation timeline, and address some of the commonly asked questions about the acquisition.
Items mentioned in this episode:
Transcript
Rob [00:00]: In this episode of Startups for the Rest of Us, Mike and I discuss the acquisition of my startup Drip by Leadpages. This is Startups for the Rest of Us, Episode 298.
Welcome to Startups for the Rest of Us, the podcast that helps developers, designers and entrepreneurs be awesome at building, launching and growing software products; whether you've built your first product or you're just thinking about it. I'm Rob.
Mike [00:29]: And I'm Mike.
Rob [00:29]: And we're here to share our experiences to help you avoid the same mistakes we've made. What's the word this week, sir?
Mike [00:33]: Well, I'm in the middle of testing a pretty large data migration for storing the emails that are kind of on the back end of Blue Tick. So one of the things that customers have been asking for is the ability to see inside the application the emails that are being sent to customers and also the emails that they've received from them and whether those emails were sent by Blue Tick or whether they were sent kind of independently.
And because we have access to the mailboxes we can pull that information and display it. But obviously there's some historical significance to a lot of those emails. So, if you sign up, let's say today on Blue Tick and you probably want to be able to see the emails that you sent three months ago, six months ago to that person. So, we're working on making those available inside of the application itself. And it just involves this massive data migration because it's got to be done for every single mailbox and for every email that they've sent, which is "important."
Rob [01:25]: Yeah, it's interesting that when you're building an app for the first time if you haven't had tens or 100's of users or you haven't built something that has a lot of through put, you underestimate how hard it's going to be to display this stuff and even store it long term. And just how large these data stores can get and how slow they get to query. So, I think by making this change early you're probably getting ahead of the game here in terms of not having to do it once you have hundreds of customers and gigs and gigs of data.
Mike [01:53]: Well, we already have gigs and gigs of data to deal with. I mean there's some where there's like I was just running some local tests and I had to scale things down and say, okay, only deal with like 16,000 of these things because otherwise I would have had to deal with 250,000 and I'm just like, "No, I don't really need to do that for just an initial testing."
But, yeah, there's just a lot of stuff that needs to go on. And I can't do it all at once. It's got to be kind of gradual migration for each mailbox which is kind of a pain in the neck. But it also kind of brings to mind that there are certain types of things where it's easy to do when nothing is moving. And then if you have like a SaaS application where things are constantly being done or moving around or changing in the background, it's almost like you're a heart surgeon and the heart's still beating and you still have to operate on it.
Rob [02:40]: Yup. Exactly. I mean I think that this is why some apps – I mean at a certain scale you just can't do this anymore. This is why some apps that don't add certain features that everyone's clamoring for because it just becomes impossible to do. You know you can imagine being at, let's say the scale of MailChimp with massive visiting, sending a billion emails a day or ten billion? I mean it's like incredible the volume that they're sending.
And so, while I'm sure people have been asking for automation and other features for years, you just at a certain point can't do it and maintain the app and the throughput of the volume that you're trying to do. And so, you have to make some of these decisions early because if you do hit scale, it can become a lot harder to do this down the line.
Mike [03:21]: You could probably do it if you were just saying, "Okay, let me toggle a flag in somebody's account and allow them to do it." But you still have to spin up API's that are specific to that account and cross machines or cross data centers or something like that. And I imagine once you get to the point where you have to worry a lot about the scale and redundancy then it becomes even more challenging. And I can see how some companies would just say, "Yeah, we're just not going to do that."
Rob [03:45]: For sure.
Mike [03:46]: So, what's going on on your end?
Rob [03:47]: Not much. Just hanging out. Nothing new.
Mike [03:49]: Nothing new?
Rob [03:50]: No. Oh man. I mean, I don't want to underscore the importance in both my career and for Drip. And also the difficulty, the challenge of the last several month in that I haven't been able to talk about what's actually been going on with me. And I have two podcasts. I have a blog which I haven't been updating because there's nothing relevant that I could write about, because we were in the middle of negotiations for months, five, six months was just discussions with Leadpages. It feels really good both to close the deal because this big wave of stress kind of goes away, I started sleeping again, i started living more of a normal life.
But also, just the ability to just talk about it a little bit in public. And, obviously, I'm under NDA as acquisitions always are. Both sides are under NDA's about specific terms and stuff. But there is still so much about the thought process and timeline and what went down that, I think, is good to talk about. I've always liked to share this kind of stuff because I think it helps other people. And that's really what we're going to do today. Kind of dive into probably the most commonly asked questions that I've heard since Drip was acquired by Leadpages about what, maybe, two or three weeks ago.
Mike [05:02]: So, for the people who may do exactly what I generally do for podcasts is skip the first 30 or 45 seconds. Setting the stage for them, Drip was recently acquired by Leadpages. So, could you walk us a little bit through kind of what the result of that is? Was it like HitTail where you're selling it and you're walking away? Are you sticking around with them? What's going on? How did that happen?
Rob [05:21]: The fun part about this episode is you know the answer to every question you're going to ask me, but you have to ask them to get the information.
Mike [05:27]: Yes, I feel like a futurist at this point. I'm going to say something and I know the answer.
Rob [05:31]: Exactly. So, yeah, I mean it's a good point. This Drip acquisition really is more of a – it is a startup acquisition rather than a "sell your app" kind of thing. So, you know, I sold HitTail last November. And it was just the technology and the revenue on the website and the incoming traffic. And that's where the value was.
And that is a very, very different kind of sale than what just happened with Drip. I think of it as selling an app versus a startup being acquired, like a fast growing successful startup being acquired, not for parts and not just for the people, which is an aqua-hire,not just for technology, which is selling your app; but the whole package. In my experience and my understanding that is definitely where there's the most value to the acquirer. Those are the startup acquisitions where the purchase price is maximized because you're not just taking people or technology. You're actually taking it as a whole entity.
With a strategic acquisition like this where Leadpages – it's an obvious fit. It's obvious that Leadpages has landing pages and they collect emails. And the next step in that process is then to send email to people. They've always integrated with third parties and in this case obviously acquiring one like Drip is – it's a pretty natural fit.
Mike [06:41]: Interestingly enough, that's one of the pieces of advice that you might give to a single founder or a small startup where they have an existing product and they want to develop or launch a new product. And the question is, "Okay, well, what should we do?" And the answer is, obviously, try to leverage your existing customer base and launch something that is going to be complimentary to them. Or more valuable to them down the road.
So whatever the next step of their sales process is, for example, or more advanced features. And Drip really fits into that with Leadpages because Leadpages captures those emails and then you can use Drip to manage those email addresses after the fact. Now, you don't have to use Drip but you could at this point.
Rob [07:20]: Yeah, and that's been a big thing. Clay, who's CEO of Leadpages, has talked about they're continuing to integratewith all the other email providers and they want to be fairly agnostic to it so that it's an open playing field for everyone. But there's obviously going to be more that's possible because now that Drip and Leadpages are owned by the same company, we can just do more things. You can do provide queuing and API's and stuff that can just move more data easily than with a third party.
So that's the thing. To take a step back, there are really two types of acquisitions. There are financial acquisitions where it's based purely on numbers. And that's like if you buy through FE International or you buy on Flippa. Those are the types of acquisitions I've been involved in.
And then there are strategic acquisitions and those are the kind where it is a strategic fit with someone's or a company's vision and their road map. When you look at Facebook acquiring Instagram, as an example, that was not a financial acquisition. They weren't buying it for the revenue. They were buying it because it was a strategic fit into where they're headed. It's thus worth a lot more. Strategic acquisitions tend to have a much higher purchase price than financial.
Mike [08:26]: So, I guess on the concerns that some people might have, especially some of the customers that you have that are listening to this episode – because I think when you first started out with Drip, you kind of reached into your own network of podcast listeners and people who are in your network – one of their questions might be: what does this mean for me as a customer of Drip?
So, I guess maybe talk a little bit about that, because that's something that you kind of have to take into consideration when you're selling the product that you have. Whether it's an acquisition that you're just going to completely walk away from or you're going along with. But you also have to take into account what's going to happen to your customer base. Because you don't want to make them angry because suddenly they're no longer being taken care of. What sorts of thoughts did you have around that? And what sorts of things could they expect?
Rob [09:10]: Yeah. That's a good question. Probably the first one that comes to most people's mind. An early thought that I had and an early conversation that came about from it was – and Derek, who's my co-founder with Drip agreed with this as well – is that I absolutely would not let Drip be acquired and have either the customers or the employees get a raw deal.
There are some startup acquisitions where startup gets acquired and it just gets shut down. I think Microsoft did this with Sunrise, which is a calendaring app. And I think Google does this pretty often, where they buy it for the team, they shut the app down and they integrate the technology into their own product. That, to me, hoses your customers who have invested their time and/or money into you.
There are certain deal breakers when you go into something like this. And it's good if you know what those are. And so, I spent a lot of time thinking about what would I not let happen. What would not feel right to me. And one of them was if any of our employees lost their jobs through no fault of their own or if suddenly our customers couldn't use the product. Because a lot of people are invested in this app, time and money, and I didn't want that to happen. And, luckily, Clay and the Leadpages teams was totally on board with that. The whole point was them acquiring it in order to grow the product itself. They want to add more customers rather than shut it down.
And in order to add more customers, you need the team we have in place. Because even though they have a team, ours is specialized in Drip and we know, we have years of experience working on it and experience in the space. And so, that was something that I thought a lot about early on.
We're fortunate that we're in a position where I was approached by many potential acquirers. It wasn't a few, it wasn't several, it was many potential acquirers over the course of the past two years. And so, I wasn't going to sell to someone who was going to do one of my deal breakers, who was going to go against that. And so, it was really cool that Leadpages was on board with that and, specifically, Clay was very supportive of that.
So, that kind of sets the stage of where I was coming from. The point of this acquisition is, I think it's going to mean we can release more features faster; scale our infrastructure faster; and, even within the first couple days after this acquisition, we made a bunch of improvements to the acquisition in terms of doubling server capacity and doing all the stuff that we didn't have the money for before. We're bootstrapped, we're profitable, but very cash limited as a result of growth. Typically, growing companies don't have a lot of profit and that's why companies raise funding is to help them manage this growth and scale and do all that stuff.
And so, it's almost like being acquired by Leadpages allows us – you can think of it almost as we got funding through this – it's like this indirect funding round without having to go through the funding rounds and all that stuff. We now have more budget to do interesting things. And there's a bunch of stuff in the works. I can't talk about that right now, but there's a bunch of stuff in the works that we just plain did not have the budget to do.
And so, the goal of this – again, my deal breakers were: can't hose our customers, can't hose our employees. And then the goal of it – those are the negatives that I wanted to avoid – and then the upside or the goal of it was let's grow this thing faster. Let's build it bigger. Let's do what large funding and large team can do for a product like ours, even though I personally and Derek as well, didn't want to go out and raise a round of funding.
Mike [12:28]: So part of the goal of this acquisition was really to allow you to create more features faster and scale the infrastructure and provide a better experience and better product for the customers. That's kind of what you're getting at with what they can expect.
Rob [12:38]: That is the goal. And I don't want to sugar coat it. It's easy for someone to say, "Oh, we got acquired and everything's going to be great!" I really do believe that and I wouldn't have gone through with it if I didn't, that kind of thing. I've done enough of these. I've built enough products; I've bought enough; I've sold enough that it was the opposite of a desperation move. If that makes sense. I genuinely believed the entire time and I still believe that this is – this or getting funding – was probably the right next move for Drip for it to be the best product it could be for our customers.
Mike [13:09]: Couple of things that you mentioned earlier were that there's different types of acquisitions that can happen where – you mentioned Microsoft as an acquirer for Sunrise and they bought it and then shut it down. I think that there's different viewpoints for that where a company will come in and they'll just buy a product or a technology specifically for that one small piece that they want to integrate into a much larger suite of products that they have. And then they stop selling it as an individual product because they want to sell it to the suite and they want to sell it to enterprises.
And it's interesting that this was much more of a boxed purchase, I'll say, where they wanted the entire container. They wanted everything in it and they want to say, "Okay, let's plug this entire block" as opposed to, "Let me just grab this one small piece of it or these ten people over here because that's what important." It sounds more like it was, "We want everything."
Rob [13:53]: Yup. And it kind of makes sense if you think about what they're up to. Leadpages announced publicly that it was, what 18 months ago or 2 years ago, they raised a big round of funding. It's on TechCrunch, but I think it was 27 million or 30 million or something. And they said this is for strategic acquisitions. And so, it's not a surprise that they would buy an email marketing company.
Mike [14:11]: Let's talk a little bit about the timeline itself. I'm pretty sure you can talk about this because I saw it on Facebook and it wasn't you that posted it, I don't think. It was a screenshot of an email that Clay Collins had sent to you and it included the date, which I thought was interesting. So let's talk a little bit about the timeline because right now it is July 13th of 2016. When was that email sent?
Rob [14:37]: Yeah, Clay's first email was early June of 2015. So it was 13 months ago.
Mike [14:42]: So, it took 13 months for the acquisition to go through. Now was that 13 months of negotiation? Was it 13 months of legal work? Was it three months of this, six months of that? What does that approximate timeline look like?
Rob [14:45]: Yeah. The cool part about this is from all the research I've done and the reading and the talking to founders – I've talked to several founders who have been acquired. As soon as this started ramping up that's where I went, was to try to get myself educated on this process. And the neat part is, my experience here or our experience getting acquired, I think is fairly typical. It tends to take a long time. It's the dramatic exception to the rule when – again, Facebook buys Instagram for a billion dollars over a weekend – that just never happens. That happens once a year, once a decade. It's just completely anomalous.
So for you to hear an announcement that Leadpages acquired Drip, everybody probably saw it on Twitter a couple of weeks ago and thought, "Well, that came together fast." It actually was, again Clay emailing me 13 months ago, we emailed back and forth casually for a couple of weeks and then just kind of nothing happened. It was just radio silence. And then, I think it was in September/October, something else came up where we started talking again. And then it kind of just trailed off. We never got to a point where things got serious.
And then, I think it was November/December, things got serious again. And then we started talking more about some detailed points and how things might look. And you really started getting into the nitty-gritty. And then, eventually, there was another four or five weeks of silence. And so, it wasn't until really until late January where things ramped up in a way that I would call active negotiations from then on.
So it was probably five/six months of pretty heavy negotiating. And I guess, to put a spin on that, it was more like three to four months of negotiating and then, the way it works is you sign a Letter of Intent. That's what you're negotiating upfront. And then you sign the Letter of Intent. And then you have due diligence which can be anywhere from – for companies it's 45 days to 90 days or 120 days. They could be pretty long. As the seller, you want the shortest due diligence as possible and typically the buyer wants the longer one. But the range for startups our size would probably be 45 to 60 days.
And so, that's when you get legal involved. It's less negotiation. There's still negotiation going on but it's a lot more of like contract negotiation where you're not negotiating these high level terms. You're actually negotiating sentences and paragraphs in contracts. You're trying to negotiate liability and who absorbs what liability where.
So that gives you an idea of how long this takes. And it seems like how could this possibly take this long? That's really the question that came to my mind when I would hear these stories about – how can it take six months of active stuff? When I hear people saying it took a year, it's like, yeah, but the first six months is really not that much time. But how does it take four, five, six months to close a deal? And now I understand.
Imagine you sell your house and there's stuff going on constantly. There's contracts going back and forth. And think about how much is standardized in a home sale. How that entire contract from the Realtor's association is just done and everybody, generally, agrees on it. You don't go through and read every sentence and red line that contract and go back and forth. Well, that's what happens with acquisition because there are no standards. Nothing is standard. And so, every sentence and every deal point and every contract is essentially created from scratch. I know they use boilerplate and everything but they're negotiated back and forth from scratch by the lawyers and the people involved. That's why this stuff takes a long time.
And it can also take a long time to arrive at – you think about one point is price. And that's the one that everybody puts on the press release, "It was acquired for this much." But there are hundreds of other points to negotiate. It's like, does the team stay on? Does the team have to move? How long do the founders have to stay on if at all? Well, what about stock options? Is the price paid all cash? Is there stock involved? What happens to different assets? Is it an asset-only acquisition? And it it…? On and on and on, and all of these things. That's what takes the time, is negotiating and then once you've negotiated and the founders on both sides have shaken hands, it's like, "Alright, those are the terms." Now the lawyers get to put that into writing and that literally takes another couple of months just to sort that out.
Mike [18:48]: I remember talking to my attorney at one point about a couple of different contracts that we were working on and I distinctly remember he looked at one particular line. He was like, "That's interesting. I'd never agree to that but let me put that in as boilerplate in some of my other contracts." And it's just interesting that because there aren't really any standards to those agreements people are just kind of going on what other Edge cases or exceptions they've seen. And that's really where a lot of these contracts come from, it's like the Edge cases and the exceptions and the ways that different customers or – I don't want to call them opponents – but people on the other end of the contract agreements that they have worked on have gotten screwed. And it's just a matter of trying to figure out how can you get the best deal for the person who you're working for and minimize the downside for it?
Rob [19:32]: Right. As well as be reasonable because there are certain things that you'll throw in a contract and, in a perfect world, that would remove all liability and risk from you. And the other side would be insane to accept that. And so, at a certain point, both sides accept some time of risk, some type of liability. I mean, I'll throw some crazy things like, what if we get into this and suddenly Rob gets killed, Rob dies from something? What does that mean for this whole thing? What does it mean for the deal and subsequent payment and all the terms of everything? It creates complexity and you have to sit down and think about that and talk back and forth. What does that mean for my family? That's the kind of thing that lawyers have to think about. They're anomalous. They're not likely to happen. But if they do it sucks if you don't have something in place to deal with that.
One other thing I want to add is throughout the timeline – and this probably a topic I will dive more into with Sherry over on ZenFounder – is I'm making it out like, "Oh yeah, it was a year and then five months of that was hard negotiation or whatever." It was one of the most stressful things I've ever done. You'll probably hear this over and over from people who were acquired. It was extremely stressful. And at the beginning I was able to continue to do my day to day work and run the company and do all that. Towards the end, it was pretty much my full time job. It was between 30 and 40 hours a week of what I was dealing with.
It's really nice, to be honest, that I have the team that I do because those [?] were able to keep the company running. I just didn't have the focus to push things forward and it was cool to see things still being pushed forward even though I was involved in a lot of phone calls; a lot of meetings; and a lot of getting documentation for the acquisition.
Mike [21:09]: One of the pieces of feedback that I had heard actually at MicroConf was there were several people who would listen to your talk at this most recently MicroConf back in April that they saw the talk and they said, "Oh, I'm a little disappointed because I've been watching Rob's talks over the years and every single years he's talked about the numbers and the snapshot of where he was at. And this year he didn't." Is that why?
Rob [21:33]: It's interesting. It wasn't why. I suppose it was probably good that I didn't share revenue. But that was not the reason. The reason was – there were two things. I don't like talking about revenue specifically. I don't like sharing it. I feel like maybe that's a whole other podcast. But the transparency thing can cause problems. And the people who are all into the transparency, I think you may want to go listen to the episode that I recorded with Josh Pigford a while back and how transparency came back to bite him in the butt. And it can bite you in butt in a lot of ways. One it can bring in competition who can much more easily replicate what you're doing. Two, it can result in you not raising funding, VC's – I'm not saying all of this are like this – but I know that some funders and some VC's they don't want all your metrics public. And it can impact acquisitions. Some acquirers do not want all that history up online.
And so, those are the reasons, to be honest. The reason for me was because stuff that I've released in the past couple years, intimate details of Drip has been – how do I say this? It has been commandeered and used to replicate what we've done and compete with us. And that had never happened at this scale. And so when I had HitTail or when I had these little businesses, DotNetInvoice, if people competed with me it didn't really make that much of a difference. At the scale of Drip where we have ten people working on it and I'm paying people's mortgages, the stakes are much higher.
And as more things started to come about that it was obvious had been used based on things I've been teaching and intimate details that I had exposed, I made a decision to do that less and to be a little more guarded about it. And I had long conversations with folks who are respected in the startup space and asked them, "Hey, why don't you share this?" And they had similar stories of, yeah, I did that and then this happened.
It can happen to you eventually. That's not a reason not to do it but it was my reason not to do it. I had hit the point where it made more sense not to share the revenue than it did to share it. And, in fact, at MicroConf I did give kind of a revenue range and said how many employees. And you can tend to figure that stuff out anyways. But, no, I didn't give the big revenue graph. And there was definitely a thought process behind it.
Since I didn't, like I said, I actually think that's probably better in terms of the acquisition. It didn't complicate things, but it probably wasn't a major factor. I don't remember it being a major factor when I put my talk together.
Mike [23:46]: So let's move on a little bit to the thought process behind selling Drip. Because, obviously, there's a lot of consideration that you need to put into the different components whether the employees are going to stay on or not; whether they're going to move with the company. I think one of the biggest considerations is your family. Because you said that this was probably the most stressful thing that you have ever gone through. And I would imagine that it's probably more stressful than selling your house. Because selling your house, hopefully, would only take a couple of months and once you find a buyer you can generally get those things straightened out in a month or two.
But with selling your company, that was 13 months of back and forth and ongoing stuff and you probably weren't sleeping well near the end. That's got to have some kind of an impact on your family. And in addition to that, there's considerations for your family afterwards. So, can you talk a little bit about what role your family played in the acquisition and whether there were active discussions about it. Was there a lot, a little bit? Were they involved early, late? Talk a little bit about some of those things.
Rob [24:43]: Yeah, sure. There's a lot to consider there. It was stressful and it definitely made me less pleasant to be around, as stress will do to most people. And that was a bummer. I think Sherry probably has a lot to say about that. I mean, if you've ever been through a really stressful time for an extended period of time, it changes the way you feel about the world and about yourself and about people around you. And it just puts you in a bad place. You can be in a bad place mood or whatever all the time. I don't feel like it was that constant until closer to the end where things just really ramp up and they get really serious. It was something that I knew was a season.
Some people, when they're just growing their startup, that's how their life is. And they're stressed all the time just building the company. I would not sacrifice myself for my company that way. I know founders personally who put on a lot of weight, as an example, because you're so stressed and just eating like crap and they're working all the time and they don't have time for exercise. I know founders who've had divorces due to funding their company. I know founders who developed health problems and ulcers and that kind of stuff. And that has never been something I've been willing to sacrifice in order to grow a company.
In order to sell a company, I think that you are going to need to undergo a tremendous amount of stress. I think if you don't undergo a large amount of stress, then you probably didn't negotiate hard enough, is kind of how I feel. But I knew that there was a timeline to it. That was the thing. I knew that it would have to end within a few months. It did take longer than I had hoped but it did eventually close. And I had to be honest, the weight that lifted off my shoulders when that happened was tremendous. It wasn't the same day. I remember it being surreal and just being totally in a daze for a few days. But the following week, as we started ramping things and I realized,boy, all that's done and I don't have to think about that anymore, my demeanor and my whole outlook changed. And I became back to normal is how I think about it.
So, there were definitely family considerations there. I had a lot of conversations – I had just a few conversations with Sherry early on and then as it got later and later and more stuff was being decided, especially – There was a decision at a certain point and like is it a smart decision to move to Minneapolis, which is where Leadpages is based. So Drips in Fresno, Leadpages in Minneapolis. There was genuinely a conversation of what is best for the long term play out of this deal. What makes Drip a success and what makes this acquisition a success for Leadpages. And so Sherry and I had a lot of conversation about that.
It's funny, I think some people go into negotiations and they think, "I want to get everything for me, as much as I can. And I don't care about the other party." And I don't go into negotiations like that. Maybe if you're negotiating for a car, then yes. You just want the highest price, they want the lowest and you go. And you're never going to see the person again. You're never going to work with them again. In an acquisition like this where you know that you're going to be working with that team and you respect that team and you respect the person on the other end, it's less about maximizing everything in your outcome and it's more about, in my opinion, maximizing the deal. Maximizing the benefit of this for everyone. And obviously you have your certain minimums, you probably have a minimum price. You probably have some minimum deal breaker terms – I won't shut the product down, I won't let the product have crazy features added to it, I won't let my employees be fired.
But aside from that, it's like the decisions of should we move and should the employees move were things of what's best for the deal. And in the end we decided to move and the rest of the company totally had a choice. None of our employees had to move to Minneapolis and everyone was brought on as an employee of Leadpages. Some folks have decided to stay in Fresno or where they are, because we have remote employees. We have a guy in the Bay Area and a guy in New York. And then other folks made the decision that they wanted to move to Minneapolis. They 'A' thought Minneapolis was cool or 'B' thought being at Leadpages HQ would be a cool experience.
And so to go back to your original question, yeah, the conversations with Sherry were super helpful. Derek as well. Being my co-founder he and I talked a lot about deal terms. I talked a lot with FE International. David from FE was the broker on my side and he gave Derek and I from the broker's perspective because he had been in investment banking and had done larger deals and so he had a lot of experience with that.
And then talking with Sherry was more about the mental side and it was about stuff that impacted the family because certain things did and certain things didn't. Certain parts of the deal did and didn't impact the family. And so, she was definitely helpful during that time for helping me keep a sanity check on things. Because you get so far into this deal and you get a certain lens you're viewing everything through and it's helpful to come out of a deal and then have a conversation and say, "Look, this is the situation. They're asking for this. This is what I think." And for her to say, "Oh, yeah, that's totally reasonable." Or, "No you're way off base." It was helpful.
Mike [29:16]: You mentioned that you're going to be moving to Minneapolis and some of the members of the team had the option to also move. I would imagine that every single piece of that was probably negotiable. Because when you're talking about an acquisition because there aren't really standard terms for that stuff, some of that stuff probably could have been negotiated upfront for people or you probably could have gone back to them and asked them, "Hey, would this be okay with you?" But also, you're looking at it from a holistic perspective of what's best for the deal; what's going to be best for the employees; and what's going to be best for the company moving forward to be able to still do kind of what its core mission was. But the core question there is really is all of that stuff generally negotiable or is it something that you think that other companies might come in and say, "Hey, these are our terms, kind of take them or leave them"?
Rob [30:01]: Yeah, I think it's going to depend on the acquirer and their goals. To answer your question, I think everything is negotiable and I just think that there are going to be certain deal breakers that certain acquirers have. Where maybe they say, "It is an absolute deal breaker if everyone does not move to our headquarters." And then, as the founder, you have to decide is that something I'm willing to deal with? Am I willing to kind of force my employees to move and if they don't then essentially they get laid off? That wasn't something Derek and I were willing to do for sure. And the cool part, Leadpages never even asked because that wasn't in their best interests either.
And that was a cool thing. Again, if you're in a financial acquisition there is some alignment there but I think with a strategic there can be a lot more alignment and our goals for growing Drip and making it the best marketing automation, lightweight marketing automation app was in line. And we both have that goal still. A lot of that wasn't hard negotiation. It was like, "Hey here's what I think would be the best. The employees have the choice and it they want to come they can and if they can't – some people just can't do it due to family situations or whatever – then they don't."
That was a super easy point. It wasn't even a back and forth because it just kind of was a no-brainer for keeping the company together. We already have remote people. It just made sense. But I can imagine getting into negotiations and having that be a complete deal breaker with the acquirer. And you'd have to ask yourself the question of are you willing to do that. And, again, for us, that would have been a deal breaker. That would have been an okay, we can't do this deal. And so, if you have the luxury of having multiple acquirers who've approached you or if you're talking to multiple at once then you can pick and choose the deal that works best for you.
And that's really the position you want to get yourself into, is where there are multiple people because then you can stick to the terms that are most important for you.
Mike [31:48]: As you were talking through there, one of the things that came to mind was, I saw a talk by Eric Sink back in, I don't know, it was 2011 or 2012 at the Business of Software. And he had talked about how sold his company, Teamprise, to Microsoft. And there's a lot of parallels that I can draw from my mind from his talk to what it sounds like your experience was. It doesn't sound like there was anything necessarily out of the ordinary.
Rob [32:12]: Yup. There's a good podcast I'd recommend. If you are thinking about selling. There's a good book called 'Built to Sell,' get that on audiobook it's a quick listen. And then there's Built to Sell radio which is where the guy who wrote that book interviews folks who've been acquired. And so there's a bunch of stories of these real acquisitions. These are not the Instagrams and the billion-dollar blah blahs that are on the front page of Inc. Magazine or whatever. These are the more realistic ones where it's a manufacturing company or retail company or service company or a tech company – there are tech companies in there as well. And those stories will really level set you for what's more realistic. And in listening to those, that was also my experience, that Eric Sink's discussion and then that our acquisition here of Drip was fairly typical in terms of the things that you have to sort out.
Mike [32:57]: So, I think I have probably two more questions for you. The first one is that you had mentioned that you're going to be moving to Minneapolis to essentially work for Leadpages as part of this. So, what you said before was, the entire team is staying on and you're sticking around with Leadpages. What sort of career considerations does that have for you? How do you justify going to work for somebody else as an employee after having been an entrepreneur for what, 10/15 years?
Rob [33:22]: Yeah, that's a really good question actually. And it's certainly one that I thought about. The one plus of having all this stuff take so long is you just have a lot of time to sit and reflect. You have a lot of time to think about what's important to you and what you really want out of the acquisition and then out of post-acquisition. Because, that's the thing, it doesn't end at acquisition unless you walk away. And most founders do not walk away right at the end, either because they are required to stick around or because they want to stick around. Because, again, for the success of your product, there has to be some kind of hand off time frame. Can you imagine if the day that it closed, suddenly Rob and/or Rob and Derek were just not around Drip anymore? How would that work? I would have serious fears that things could go off the rails pretty easily. Like the wheels could fall off the cart because the two people who've been there since the start are suddenly gone.
Anyways, that's how I think about it. I think for the long terms success of this, both Derek and I have to be around at a minimum, we'd have to be around for hand-off. And it's not to say that no one else can run Drip better than us. Because certainly there are people who could take the reins from us at any time and be able to grow it. But the idea of the acquisition is probably shocking to some customers anyways and to hear that the founders also walked away would be a little jarring.
But I think, coming back to your question, which was how can I go work for someone else? The interesting thing – I talked to Clay about this, and I gave a lot of thought to it. Derek and I also went and visited Minneapolis and checked out Leadpages and the first thing is Leadpages is a pretty cool company to work for. And I'm not just saying that because I work there or because I'm going to be trying to hire engineers to work for us at Leadpages. But it's just a fun environment. It's not the crappy environments that I used to work at. You work for certain companies and it's not very fun. You're there either for the paycheck or the pension or whatever.
It was pretty obvious to me from our visit and from folks that I talked to because I knew folks who had worked there – who work there currently or had worked there – it's a pretty fun company to work for. And so I figured company-wise I'll be fine because I don't have a problem playing well with others. I just never like working for companies that had a lot of red tape and, I don't know, bureaucracy and politics and that kind of stuff.
And based on my conversation – you know, a lot of stuff comes from founder down or from CEO down – and in my conversations with Clay it was pretty obvious he wants to run a lean organization. I like lean, I like moving fast even though their company, now with the acquisition of Drip, they're 180 employees, they operate like a smaller company. There's way to stay lean and to keep moving fast because that's the fun part. And so, that's why where I saw it as a company-wide thing. In addition, I'll continue to work with Derek and my whole team, who I really like. I mean it's the best team I've ever worked with. And I'm able to work with Clay and, then there's folks on the inside there. And everybody that I met, I really liked. And Derek felt the same way. We'd come back and I'd be like, "We met two or three people today and they were awesome. I would have no problems working with them."
That's always been my deal of working with people I don't like. I don't do very well with that. Working with people who aren't on the same trajectory or have the same ferocity of getting things done. That always bothered me. And just the more people we met it was like, "Oh yeah, I cantotally work with this." The other cool thing that wound up out of this was it wasn't like Drip was going to be swallowed out and we were going to be distributed throughout the company where suddenly our engineers will report to the head of Leadpages engineering and our support people report to the head of Leadpages support. We got to keep the team together in essence, even though obviously we all work for Leadpages I still get to work very closely with the team.
And so, in actuality, not very much is changing here. Like me working for someone else, you imagine having this slave driving boss that's like – I think Clay and I have this mutual feeling of we view each other more as colleagues. Just like Derek and I. I hired Derek as a contractor and then as a W-2 employee and then he became co-founder of Drip. But I've always viewed him as a colleague rather than some type of employee. And actually everyone on my team, if you ever hear me talk about the Drip team, when I introduce them at MicroConf or whatever, I always say, "Anna and I work together." "Zach and I work on growth for Drip." You'll never hear me say, "Zach's my employee" or "Zach works for me." It's just not how I think about things. I know in bigger organizations you need hierarchy and you need that stuff. That's not how I personally think about things.
And so the cool part is it seems like Clay does as well. And so, all of our conversations it's never been I'm going to be reporting to some backbreaking boss who's making decisions that I don't agree with. These are all things that have happened to me and all the reasons that I didn't like working for other people. I like to frame questions. I realize this, I try not to be dogmatic about stuff. So I don't say, "You should always bootstrap. You should never take funding. You should never sell your company." That's just not the way I think. And when people say that it bothers me because I don't believe that's the case.
I like to ask myself instead, I like to re-frame it, under what circumstances does taking funding make a lot of sense? Under what circumstances would selling your company make sense? Under what circumstances would working for another company make sense? And the answer may be never. There's no circumstance. But I believe that there are circumstances where maybe you're autonomous and you really believe that long term it's the best thing for your employees and your customers. And you believe that you can be part of something really cool. And maybe there are other factors. For you maybe it's a big salary. Maybe someone throws a bunch of money at you and that makes sense. Or they give you a ton of stock. I'm just throwing things out here. Any of these could be factors, but I think instead of thinking, "Boy, I'm an entrepreneur. I could never work for another company." It's like really? What if your boss was awesome and everybody you worked with was really cool and you didn't hate the job and you got all these perks and the safety of this and that and healthcare and 401K and things you haven't had for a long time?" I don't know. There's other factors into it and so I asked myself these questions. And I sat there in front of my notebook and I wrote all this stuff down. And as it turns out, it just made a lot of sense.
Mike [39:05]: Well, a lot of what you just said there kind of leads me to my last questions which is you probably had a choice as to whether or not to sell the company or to go out and raise funding. And, obviously, being in a position where you were profitable and you were growing the company, you kind of had that option. It wasn't like your back was against a wall and you had no other choice. You actively chose to pursue the path of selling the business versus going out and raising funding. Why did you do that?
Rob [39:25]: That's a good question. You are absolutely correct. I mean, aside from the cold emails that I was getting I'll say maybe on a weekly basis – I don't know if it's that often but it's pretty frequent – from venture capitalists and people looking to invest in equity funds and that kind of stuff. I have a network of people who are into startups and have money. I genuinely believe I could have raised an angel round or a seed round very quickly without a lot of hassle. And so that was something that we evaluated. Derek and I had conversations about that. Because, again, I never say you should never take funding. There are times when taking funding is a really good idea. If you're growing fast and you know that putting a dollar in here gives you $2 or $3 on the other end and you want to grow and get big, why would you not? There are times when it makes sense.
And so, we evaluated that. And that was not off the table. We may have raised a round in the next six months, twelve months or whatever. There are some things to think about. It's interesting, once you raise funding, you're funding valuation is going to be tend to be higher than your acquisition valuation. So let's just say you could raise funding at a $20 million valuation. You're probably not going to be able to get acquired at $20 million today. It would be anomalous. It's going to tend to be – I don't know the numbers- probably half as much or a third as much. People actually writing you cash for a company versus giving you money based on funding valuations, they're very different.
So, let's say you did raise at a $20 million valuation. You can't sell that company today for $20 million because the funding valuations are really high historically speaking. So as a result, once you take that funding you now have to grow the company to reach that valuation in order for your investors to even break even on their investment. So, if you raise funding you are signing up for three, five, seven years of just hammering on and growth and definitely growing headcount because that's going to be a big part of why you're raising the funding.
And so that was a question that Derek and I kept asking ourselves. Do we want to go down that road? Do we want to sit here and plan to go three, five, seven more years and to grow the company because we're at ten people? On the trajectory we're at, we're going to be at 20 people on then 30 people. It's kind of the natural way you have to go. In addition, there are situations where you do that. You raise that funding. You don't take funding off the table. You don't put that in your personal bank account. That goes into the business to grow it. So then you can go that three, five, seven years and if you get killed, if you go out of business, if you get acqua-hired at the end – because some acquisitions really are just a failing company and you get pennies on the dollar- if any of those things happen, you've spent many years of your life and basically walked away with almost nothing. And you could spend all that time grow a big business and walk away with literally nothing or hundreds of thousands of dollars which would completely not be worth all that effort.
So there is an advantage, if you get acquired at the price you want, essentially, that makes sense and the terms you want because price is just one of them; and you could also kind of have that funding. Like I explained earlier, we have the advantages of having these extra resources but there was also a fit for us in terms of the terms. And we are able to take money off the table. I actually want to quote Jason Cohen here, who I've long respected. He wrote a post called 'Rich Versus King in the Real World: Why I Sold My Company'. And there's a quote from it that I think is fascinating. It's a really good post and it impacted me. He wrote it seven years ago, it was 2009. And just to add a little bit of context, to be king is to kind of run your own company forever and be king of the company. To be rich is to sell it and have money to live for the rest of your life, in essence.
And he says, "See, it's good to be king but what do you do when you're at Trudy's North Star TexMex restaurant tucking into a chili relleno and the guy across the table looks you in the eye and offers you enough money that you never have to work again." And it's an interesting thing to think about. There are many paths here. And there are a lot considerations. And you're going to have a lot of time to think about these things if whether from now until you get acquired or even if you're in the acquisition process. And that's probably a question that Jason Cohen just asked that you're going to wind up asking yourself someday.
Mike [43:18]: I actually remember talking to Jason Cohen at a MicroConf over dinner once and he had talked a little bit about that. Because I told him, "Wow," because he had mentioned that particular quote in his Business in Software talk. And he said that he had, basically, personal experience with going through that and he knew somebody who said, "Well, let me hang onto my company a little bit longer and grow it a little bit more." And six months, twelve months later they were completely out of business and were left with completely nothing because they had chosen to go that path.
And I could see that happening if you decided to go get VC funding or angel investment or additional funding of any kind and then you grow it or something happens to the economy and everything just goes out the window. And then you're left with nothing versus the situation he was in where I'm going to "take the money and run" but it was more of a calculated decision to, essentially, put himself in a situation where he wouldn't have to worry about money in the future. And there's really only so many opportunities that each person's going to have to do that.
Rob [44:18]: That's right. There are definitely limited opportunities to be able to do it. And the interesting thing is – I'm not even talking about, let's say maybe you don't run your company completely into the ground or you don't get swiped by a competitor and go to zero. What if public SaaS valuations, as an example, they drop 57% earlier this year? There's a Tom Tunguz article talking about public SaaS valuations and that does impact that ripples all up the chain. Because then venture capitalist's valuation goes down, then acquisition values go down. And so, what it just that happens? Because right now there's pretty frothy, there's talk of bubble, there's all that stuff.
I'm not saying there is or isn't but per your own judgment what if we are hitting peak SaaS and things are going to come down on the other side and you can sell for a great multiple and get the terms you want? There's something to be said for the bird in the hand. What if even broader? I've lived through several recessions. I remember the recession of '93, it was a real estate recession. There was 2000, the dot com bust, 2008 housing bust. It's 2016.
Again, I'm not saying that something's coming here in the next six months or a year, but we do travel in cycles. The economy is a cyclical thing and we will have another recession. We will have one. Period. It's just a fact. The timing is what's in question. But for you to think that you can continue growing your company forever like it's growing today, I believe is foolish logic. Because you are going to hit – let's say a recession hits us sometime in the next three years. Those recessions can take a long time to pull out of.
So, again, you just have to ask yourself are you in this for the long haul? I did hear stories of several founders who didn't sell – they got an offer, they didn't sell, they decided to grow it – and then then they sold later but at half the price. So it wasn't that they got nothing but they definitely felt like they had run their business over the top. And, again, I'm not making a comment on Drip. I don't think it's gone over the top. I actually believe that we're going to – and I've already seen it – stuff's starting to accelerate and everything's continuing to go up and to the right. But I think this is something that the people don't really think enough about in our space.
People get the vision of this founder who just goes and starts this and they're just all about not selling their company. And so they look at Mark Zuckerberg. He started and never sold but it's like, "Yeah but he made buckets of money from it. And he's set for life, so he doesn't have to worry about that." And even like, let's say Basecamp – formerly 37signals. They're often brought up as an example of a company that they bootstrapped it and then they just run it forever. There are very few companies like that, by the way, that either don't get really big, don't get killed or get acquired. And Basecamp's one of the few examples that I can think of of a company that's not just on autopilot. Not some SaaS app someone has sitting on the side but an actual company with people working on it. It exists but it's rare in a frothy space, I'll add as well. Because if you're in a niche, I think of like Moraware software. They are profitable in steady state but they're in a very small niche and they kind of own the whole thing and it's different than being an email marketing company where there's 500 of them.
If you think of Basecamp as the counter example, even them, they got their big take home money when Bezos invested in them. He wrote a check, and I think it's estimated – I don't know if it's public – but it was like $10 million or $20 million. And DHH said on an interview a while back, that was when he got his eff you money in essence. And so for them, to stick on, that makes sense. They were able to take that money off the table. And so they have different concerns then you or I, where you're sitting there thinking, "I this fails, I'm back to square zero. I have to start something completely from scratch again after all this work."
And it is, I think, a real concern that the folks should at least keep in mind. I'm not saying you should always sell if that happens or the economy's going to hell in a hand basket or any of that stuff. But you have to ask yourself these questions, I think. And I don't think they're asked enough kind of in the mainstream press. And I think people have this romantic view that you're going to keep your company forever or that everyone should be in it forever and I don't think that's the right way to think about this. I think there's more realities that need to play into this.
In terms of Jason Cohen's thing, he talked in that post also about he has enough money to pay for his kids college, to never have to work again. For everybody to be financially secure and like, that's a good feeling.
Mike [48:19]: That's the ability to buy your freedom, so to speak. Eventually, the longer time goes on, the more you're rolling the dice. And, just like Vegas, eventually a house wins. Eventually, you'll get hit by a bus or you just grow old and you're not able to effectively run the business anymore. You just don't want to or the economy goes down – there's lots of things that can happen. So it's a matter of risk versus reward. And when do you want to take the money off the table.
Rob [48:42]: Right. And some people do. MailChimps is an example of a company that just kept going. They never raised funding and they're huge and they're awesome. I really like Ben Chestnut. I have a lot of respect for him, the founder. And he has stuck with it for long term and they have seen all the recessions. Well, I guess they started in 2007 – so they saw the big 2008, 2009 dip and they'll weather it through and they'll be fine. And Ben will probably run that company until he retires. So there are going to be some exceptions to that. But I guess, from what I've seen, those are the rare ones. And he was able to – they got profitable. So, obviously, Ben Chestnut, as an example of probably doing really well for himself.
Mike [49:15]: But as you said, that's an example of an exception and it's not necessarily the general case rule. And I think that that's something that people need to pay attention to when considering the risk versus reward for selling the business and taking that money off the table and setting up yourself and your family for the financial freedom. That's part of why entrepreneurs do what they do. They want to build something for themselves and essentially profit from it. And if you don't make the decision to do that at some point then what was the point?
Rob [49:44]: Yeah, there's a lot to be said of that. A closing thought for me is, there's a lot of considerations if you're even going to evaluate this as an option. And I think the question to keep in mind is what are your true deal breakers. Not dogmatic stuff you've heard or you think always/never. What really are your deal breakers? And then, what is the ideal outcome? And if you can get pretty close to that ideal outcome where the terms of the deal make sense and you wind up really feeling positive about it at the end, I think that's super important.
And I do. I guess, I'll summarize by saying it's been about two weeks I think since the deal closed. And I can say in all honesty, it has been really fun. I'm meeting a lot of cool people. Starting to just get work done, getting things done really quick. We're ramping up hiring. We're doing all the things that were harder to do as we were trudging along and I just feel like I'm excited. I'm optimistic about the future and I have a sense of personal calm that I haven't felt in a long time. Because, of course, going through the acquisition it was – I wasn't calm for even a few minutes at a time during that.
And so, I think that's what I would advise someone, don't take what the press has shown you. Try to be realistic about it and ask yourself what are your deal breakers and what are you really looking for out of all of this.
Mike [50:59]: Well, Rob, thanks for sharing the experience with us. There're certain things that you can't talk about but I think that everybody really appreciates the things that you have been able to talk about and the general process and things that you've learned going through that.
If you have a question for us, you can call it into our voicemail number at 1-888-801-9690 or email it to us at questions@startupsfortherestofus.com. Our theme music is an excerpt from 'We're Outta Control' by Moot used under creative comments. Subscribe to us in iTunes by searching for startups and visit startupsfortherestofus.com for a full transcript of each episode.
Thanks for listening and we'll see you next time.