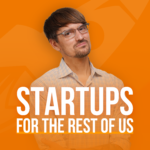 Show Notes
In this episode of Startups For The Rest Of Us, Rob talks to Simon Payne, a co-founder of Leadpages, about his journey from being a bootstrapped developer, to raising funding, and eventually moving on from Leadpages and developing his own product.
Items mentioned in this episode:
Transcript
Rob [00:00]: In this episode of 'Startups for the Rest of Us' I talk about moving from bootstrapped to funded and back to bootstrapped with special guest Simon Payne. This is 'Startups for the Rest of Us' episode 304.
[music]
Welcome to 'Startups for the Rest of Us,' the podcast that helps developers, designers and entrepreneurs be awesome at building, launching and growing software products. Whether you've built your first product or you're just thinking about it. I'm Rob, and today with Simon Payne we're going to share our experiences to help you avoid the same mistakes we've made. Every once and awhile, Mike and I like to mix things up and have a guest on the show. And today I welcome Simon Payne, who many of you will know as one of the co-founders of Leadpages. He was, in essence, the developer who helped to Clay and Tracy build Leadpages from day one. And Simon lives in Prague. I've met him in person and we've hung out several times over a few years. And so there was a good conversation that we had about basically starting off as a developer and transitioning from this bootstrapped company to Leadpages raising their $37 million in funding. And then just recently in the past few months, Simon has moved on and has decided to launch his own product called Convert Player. You'll hear us talk about that in the interview. Hope you enjoy it. And we'll be back next week with more of our normally scheduled programming. Thanks so much for joining me on the podcast today, Simon.
Simon [01:25]: I'm happy to be here.
Rob [01:26]: You and I first met in person – was it in Prague when we did MicroConf there the first year? I think you came to MicroConf in Europe it was like four years ago, is that right?
Simon [01:35]: Yes, I went to both of them in Prague.
Rob [01:38]: It was cool. And then we connected again, I think in DCBKK.
Simon [01:41]: Yes, it was in Bangkok.
Rob [01:42]: Cool. So you and I have known each other for several years, and you've been a big part of the dynamite circle, which I've had some affiliation with. But the reason that I wanted to have you on the show today is to talk about your experience basically working with Clay Collins and Tracy to get Leadpages off the ground in the early days, and finding out what it felt like to go through that journey as the first developer. And then to see the company raise funding and, obviously, get very large – there are 160, 170 people today. And you did that all while you were working remotely from Prague. And then recently, you have decided to move on, from what I understand – we'll dig into it – it was a mutual decision and very amicable. And I know you're still in touch with Clay. And then you're working on your own new software product called Convert Player. And if folks want to check that out, go to convertplayer.com and you'll find out more about what Simon is working on.
So, let's start by talking about – this has been covered elsewhere, kind of the advent of Leadpages and how you and Clay met, so I don't think we're going to spend a ton of time on it. What year was it when you and Clay connected and started working on it? It wasn't even Leadpages at that point, right? I think Clay was selling info products, and you were kind of like the web guy?
Simon [02:47]: Yes, I was helping him transition from information products into software. So we did the first few software projects together. First ones were just [Wordpress?] plugin.
Rob [02:56]: What were those?
Simon [02:58]: The first one we did was Welcome Gate. It was a simple WordPress plugin. It was for free. It helped you to make welcoming gate when you arrived on some website that will cover the whole page and give you an offer the first time you visit the site.
Rob [03:12]: Right. And this was like – no one was doing it at that time. You had to hand code it, and people didn't really use that tactic, is that right?
Simon [03:19]: Yes, it was a completely new tactic. People liked it, but they didn't know how to do it, so we made it easy for everybody to do it.
Rob [03:24]: And what year was that?
Simon [03:25]: It was 2012.
Rob [03:26]: And then after that you did – was it LeadPlayer was the next one?
Simon [03:29]: Yes, it was LeadPlayer. It was like a month later.
Rob [03:32]: Got it. Wow, a month later. You cranked it out fast. So it was like a WordPress plugin for video? Could you embed videos and then you could ask for emails during the video playing?
Simon [03:42]: Yes. Exactly.
Rob [03:43]: Got it. And then was Leadpages on the horizon shortly after that?
Simon [03:47]: It was very shortly after that. Yes.
Rob [03:48]: Leadpages launched was it January of 2013?
Simon [03:52]: Yes.
Rob [03:53]: And from what I recall, it got big really fast. Right? Revenue spiked way up. Was that mostly based on Clay's audience and just his marketing chops?
Simon [04:01]: I was watching it from the [?] perspective and I was just completely stunned by the growth, because I just had to keep up with everything. So yes, it was all stuff that was Clay bringing through his content marketing, his audience, and his great marketing skills.
Rob [04:15]: How did you scale that so quickly? What were you hosted on?
Simon [04:18]: I already had good experience with Google App Engine so I was pretty confident with using that. Without App Engine, you would never be able to scale so fast. So it was super easy.
Rob [04:30]: Yeah, for sure. You're a contractor, you're living in Prague, you're working with Clay and Tracy, you're writing all the code. And things start going hockey stick. You guys were – I don't remember what the numbers were, but I remember you guys hitting a 100,000 MRR in like no time. It was crazy. Did you hire more engineers right away, or were you solo working on the product for a while?
Simon [04:53]: It was growing so fast we couldn't properly hire fast enough. So, I think the first year and a half it was just two, three, four, five developers coming pretty slow. But those first hires, they're developers that are still in the company today. We were very careful about hiring somebody who'd be like a technical leader later, and could manage other people. [?] with Tracy about hiring somebody really smart and I think that was one of the secrets that helped us along.
Rob [05:22]: Right. Was Tracy a big part of the – because it sounds like you had some really good early hires – do you think she was a big part of that?
Simon [05:28]: Yes. Tracy was awesome. She had like 25 years or more experience in HR and hiring all the right people. She hired me. And it was really interesting how we head-hunted some of the developers. We kind of like stole them from other agencies and ODesk.
Rob [05:45]: An interesting part of the story, very similar to how Derek was a contractor for me, and then he became W-2, and then he eventually – kind of retroactively – became a co-founder of Drip. A similar thing happened with you and Clay and Tracy. You want to talk a little bit about that?
Simon [06:00]: Yeah. I originally joined Tracy and Clay to learn more about marketing. But then I realized I can just refocus on myself and my software skills. And I didn't even think that I would be a co-founder. I just worked so hard and passionately on the business that they invited me to kind of join the center circle of the three of us.
Rob [06:20]: When did that happen?
Simon [06:23]: I think it was like one or two months at the beginning. They told me, "Simon, you are telling us every day what should we be doing. You're already a co-founder because you behave like one, so we don't even need to make more changes." I was so excited about somebody being able to sell my software because, as a developer, I wasn't very good at that propagation and promoting my stuff. So, for me it was a very interesting experience.
Rob [06:46]: Well, yeah. You know, I was in a conversation with someone the other day – it was actually another podcast, Bootstrapped Web – and we were talking about co-founders. And as we talked I realized there's kind of this framework that just came out of it which was: if you're going to have a co-founder you're going to worry about kind of the interpersonal relationship. Like can you work together well? Are your working styles similar? And that was the first part. The second part was goals. Are the goals similar? Do you both want an IPO, or do you both want to build a nice profitable lifestyle business. And the third was are your skill sets complimentary? Because what we find is if two developers get together and they both know how to write code really well, they're going to stomp all over each other, and then they don't have anybody to market the stuff. So, it sounds like you guys had a really unique situation where you were basically the technical co-founder, Clay, obviously, ran marketing, and then Tracy, it sounds like she did most of the business and the hiring. And that sounds like a pretty potent combination.
Simon [07:34]: Yeah. And I think most people just saw me and Clay, but they overlooked Tracy, and that was the key thing because she gave us the undisturbed focus on each of our doings. It was very important for us.
Rob [07:47]: It's really interesting because I knew of you and Clay, and I had no idea you had a third co-founder until, I think, you and I sat down to lunch a couple of years ago and you said that. And I was like, "Well what does she do?" Because you have marketing and engineering down, but now I understand it. And having met Tracy now – for those who don't know I work at Leadpages now. Drip was acquired by Leadpages about two months ago. And so, I've obviously been working closely with Clay and then Tracy came into town – because she works remotely – and I was able to meet her. And I started seeing that's her super-power. It's like working with people, reading people, talking to people. And so I can see how that was really an advantage for you guys as you grew. So, Clay was marketing info products for a while before – I think since 2009, right? Then he was getting into software in 2012, and I'd imagine that was a bit of a transition, right? In terms of moving from marketing info products to software. Could you talk a bit about that?
Simon [08:38]: Yeah, definitely. I was kind of guiding his hand through software, but the learning curve was pretty fast for him. We did quickly make the duration to learn fast. So first we did WordPress plugin. I think it coded over a weekend. And over next week he just started marketing it. The next project was a little bit more. It was a bait plugin. We did that in a month. And then Leadpages was, I think five, six months later. So, we started from small, free stuff, we moved to bait plugins, and then we moved to selling SaaS and subscriptions. We just went through all these phases so that we learn how to do each stage and that will help us to see how people react to software. How to sell them to get them to communicate about it because it was all new for Clay. But it was interesting how quickly he picked up everything.
Rob [09:27]: Sure, it sounds like you guys – you've heard of my stair-step approach of basically going from WordPress plugins or one-time sales up to SaaS – it sounds like you guys did that really fast.
Simon [09:35]: Yes.
Rob [09:35]: Normally it takes years. And that's cool. And you said Clay picked it up really quick, which that seems like that is his super power, right, is marketing? So that makes sense. And so, you said even over the first year or 18 months, you hired as fast as you could but since you were picky and wanting to hire the best, the team wasn't huge. You recently left Leadpages, maybe a month or two ago. How big was the team by that time, the engineering team?
Simon [10:01]: Engineering, I don't know. I think it was like 60 or 50 people, including QA and other technical people.
Rob [10:07]: Was there a difference from when you guys were self-funded to when you raised funding? Did that change anything for you and the engineering team? Or was it kind of the same path the whole time?
Simon [10:18]: It felt literally – and I talked about it with Tracy – that I was working for maybe four or five different companies. There were different stages of the company's life when everything changed, like from one day to the next everything was different. And we didn't see that coming. So, I remember some people were saying, "We are the early people." They were like remembering when the company was like under 50. And I was laughing because I was there when it was like just three. So it changed dramatically every few months. The first period was the longest. I think like a year and a half, we were like three developers maybe. And I think it's kind of interesting because people think that many of this fast growth you need a lot of people. But if you do it kind of smart, and we used App Engine and we trie to do it kind of like a lean way, we realized we don't need to implement everything and have all this staff. And it actually was enough in the beginning.
Rob [11:15]: And what was the next phase?
Simon [11:16]: The next phase was kind of growing the US team, because in the beginning we were completely all remote. And basically, even when we were five or six people, we each took one big chunk of projects on their own. One guy just went and made analytics, one guy made split testing, a new [builder?]. And we each worked individually. The biggest challenge was to build a team that can work together in US and be integrated with some management. And that started completely, from scratch and it was really painful and slow.
Rob [11:47]: Yes. That transition can be. Did you have funding by that time?
Simon [11:50]: I think so, yes. I think it was about the time when we needed funding. So it was even more motivation for us to get more structured. I call the early days like a ["Hero"?] development, when you just have one guy and you basically have one phone call, tell him what to do, and he goes and figures out everything. But the next stage shifts to stuff like QA and processes and you have to write requirements, and starting documentation and tests. And that's – if you haven't done it for a year and a half – then it's hard to start with all of that. So we have to bring new talent and people that can do all of that. And it took us some time to do that.
Rob [12:22]: That's always tough. It's a tough transition. It also slows you down because it adds more process.
Simon [12:27]: Yes, definitely.
Rob [12:28]: And so, you and I talked before the interview about there was kind of a transition point for you. You were a co-founder and working for Leadpages, and there was a point where you were going to move to Minneapolis, because I'm assuming that it just made a lot of sense given that most of the team was here that you would come here and be involved. But tell us the story of that and how that turned into, in essence, kind of a transitional point for you mentally.
Simon [12:51]: I wasn't sure. I was kind of trying to test it so I was coming just for a few months. I was highly considering actually moving there. But then I had some problems with the visa because we were growing so fast we didn't have time to properly prepare for all the legal situations. And I was kind of delayed more in Prague. And eventually realized I kind of value my life in Prague and my environment more. And I felt more stable and more productive here then I would be maybe there. So eventually I kind of transitioned into staying permanently remote in Prague.
Rob [13:25]: So that was maybe two, two and a half years ago and you kept working for Leadpages. And why was that? What was the driving force that kept you at Leadpages working away as the team got bigger? I know things change. Sometimes that can be tough on an early engineer. But there had to be something that kept you there toiling away on the product.
Simon [13:44]: I still very much enjoyed working with Tracy and Clay and I still like the company. I wanted it to succeed. And I felt like I can help the company a lot doing it from inside. So, that's why I stayed so long during these four years.
Rob [13:59]: Yeah, four years you were there. Cool. And then, recently like I said, a couple of months ago you decided to transition out and you've built a new product called Convert Player. It's at convertplayer.com. And your headline there is 'Turn your video viewers into email subscribers.' I have an inkling that you are building this one on your own, and probably want to bootstrap it and make it into a lifestyle business. Is that right?
Simon [14:20]: I don't like this term 'lifestyle business.' I just like building business. But yes, I'm going to bootstrap it on my own and I'm going to be doing everything. I'm already coding it myself, writing all the copy. I'm going to be doing some video marketing and email marketing all by myself. I think it actually might work.
Rob [14:39]: I think so. And you're in kind of an early access right now? You have some folks using it already? Things are going alright?
Simon [14:45]: Yes. Things are going pretty well. I'm actually excited about how well it's going. I like that.
Rob [14:51]: Good. Where do you want to take it from here? What does the next maybe six months look like for you with Convert Player?
Simon [14:58]: I have an idea that I want to implement and share and communicate and give away to people, because I feel like this is a piece of marketing tool that is kind of missing on the market. And I basically will be developing a new feature every week and then documenting it on video and showing it to other people to tell them how to do it because I've got some experience in that. So I think I'm going to be just doing this simple process like weekly videos and new features for the next half year.
Rob [15:28]: So content marketing basically demonstrating all the new stuff you're doing and educating folks on how to use it.
Simon [15:33]: Yes.
Rob [15:33]: Yes. Do you want to tell folks – I gave the headline of what Convert Player does – but do you want to tell folks what it actually does?
Simon [15:39]: It helps you to get more email subscribers from the videos, which you can do on YouTube, but if you embed the videos on your site like WordPress or other site, you can actually achieve that by placing a special opt-in box anytime during the video.
Rob [15:55]: Got it. And is this WordPress plugin? Or is it SaaS?
Simon [15:58]: It's actually SaaS. I was considering WordPress plugin and actually Clay gave me the idea that I should turn it into a SaaS. And I eventually did that.
Rob [16:08]: Yes, that's cool. It looks like you support YouTube and Vimeo videos and, rumor has it that you're integrated with Drip. Is that right?
Simon [16:13]: Yes. It is going to be one of my first integrations.
Rob [16:15]: Yes, that was cool. You emailed me and it was kind of fun to hear. Well, to hear A) you were working on a new project. Just because I've been watching what you're up to with Leadpages for so long. Then it was nice that Drip was one of your first integrations.
Simon [16:27]: I'm actually using Drip for my own marketing and I'm using it, I have to tell you, I fell in love with that product. It's really cool.
Rob [16:35]: Awesome. Yes, that's good. Glad we could help. A few months ago, when you finally made the decision to leave Leadpages and go on your own and do Convert Player, that had to have been a pretty long thought process. And I'm wondering kind of what was the impetus for that? What eventually made you decide that it was time for something new?
Simon [16:54]: I was thinking a lot about how I could contribute to the company, and how can I help and contribute to the growth. And especially in the beginning, in the first years, I felt like really helpful and really valuable. And then the more the company grew it changed the different sizes and the environments, I slowly got the feeling like the skills I used to grow it from the ground are not as useful. But they are still useful for other things. So eventually I realized I'm going to use them to build a new product from scratch. Because I feel there are some people that generally good at taking a company that's already launched and taking it to a higher level. And there are some people who are generally good at taking stuff from the ground, which I feel like that's kind of like my domain. So, in that sense, I might have stayed even a little longer than necessary. But I felt I was still very productive.
Rob [17:44]: Yes. I totally get it. I feel the same way. I am a starter. I mean, obviously, right. I've started 20 things. But it just comes to a certain point where – and I don't know if it's – I guess it's level of complexity, or it's number of employees, or just at a certain point where your contributions aren't as valuable as they were when they were only two or three people. So, that makes a lot of sense.
Simon [18:06]: Yes. And that start can be long. It could be a few years.
Rob [18:10]: Oh, yes. For sure. Well, and you know what I liked about it is I was basically coming into work for Leadpages as you were moving on, but the relationships are intact. It was a very amiable parting of ways and Clay still speaks very highly of you. And you talk about how Clay gave you the suggestion to go to SaaS. So, it's obvious you guys are still talking and I know you're still in touch with Tracy. That's cool that it's not some type of burning of bridges or bad blood or anything.
Simon [18:35]: Yes, that's really important for me. And I want Leadpages to succeed, and I want to be really close to it as a partner business ideally. So, Leadpages incentive would be one of the integrations for Convert Player itself. And I just want to be around Clay and Tracy because they gave me so much and it was a very interesting and awesome ride.
Rob [18:58]: Yes, very cool. Alright, sir, thanks again for coming on the show today and talking about your journey over the past few years. I've already mentioned convertplayer.com if folks want to check that out. How else could someone get in touch with you if they wanted to follow what you're up to?
Simon [19:12]: Well, I guess they can easily just follow me on Twitter and send me a message as well.
Rob [19:16]: Sounds good. What's your Twitter handle?
Simon [19:19]: Mine is @SimonPrague.
Rob [19:20]: @SimonPrague. Sounds good. Thanks again for coming on the show, Simon.
Simon [19:25]: Cool. Thanks for having me.
Rob [19:26]: If you have a question for us, call our voicemail number at 888-801-9690 or email us at questions@startupsfortherestofus.com. Our theme music is an excerpt from 'We're Outta Control' by MoOt used under creative comments. Subscribe to us in iTunes by searching for 'Startups' and visit startupsfortherestofus.com for a full transcript of each episode.
Thanks for listening. We'll see you next time.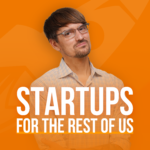 Show Notes
In this episode of Startups For The Rest Of Us, Rob and Mike talk about five different areas bootstrappers should focus their time on. You're not going to have time to do everything and some things should be a lower priority.
Items mentioned in this episode:
Transcript
Mike [0:00]: In this episode of "Startups for the Rest of Us," Rob and I are gonna be talking about five high-leverage areas bootstrappers should focus on. This is "Startups for the Rest of Us," episode 287.
Welcome to "Startups for the Rest of Us." The podcasts help developers, designers, and entrepreneurs be awesome at launching software products. Whether you've built your first product, or you're just thinking about it. I'm Mike.
Rob [0:24]: I'm Rob.
Mike [0:25]: And we're here to share our experiences to help you avoid the same mistakes we've made. What's the word this week Rob?
Rob [0:29]: Well, week's going pretty well. I had about two and a half hours yesterday that I totally killed because of the way that Gmail forwarding works, and the way that it's really smart and it knows if, like, another Gmail account can send as a certain email address, and if you try to send from a Gmail account to itself as a different address that it won't send the email. And I had like two or three Gmail accounts and I was trying to troubleshoot all of it, and I won't to the vast complexity of it, but it was this funny string of, "Man! These things are not forwarding. Google Apps doesn't work the way I thought it did." There was a certain forwarding setting that I had set and it just wasn't working. And two and a half hours later I finally realized, "Oh, it's because Gmail knows that the other Gmail account could send as that thing, and so therefore it wouldn't forward the email along. And by the time I had someone else in my office send the email and then it all worked it was like two and a half hours later. So, it was kind of a bummer.
Mike [1:26]: That sucks. You could have asked me. I would have told you that.
Rob [1:28]: Yeah. Well, I knew how it worked with one account, but it was that there were these three accounts that were linked in this chain. To be honest, moving from DreamHost to Google Apps to manage our email has been a fairly seamless transition aside from the upfront work, but just not knowing the interworkings of how it's gonna do some things, and there was an email that got lost, it instantly made me suspicious. I just hate being on new systems where like you don't quite know how everything operates and interacts. They aren't necessarily bugs, but they are like, features or odd behaviors that [crosstalk]
Mike [1:59]: Yeah. They're little quirks.
Rob [2:00]: They are. That's what it is, you know, just legacy of how they were built type of thing.
Mike [2:04]: Yeah, I've seen that myself. I think the way that I got around it was that what I did was I would send the email and, inside a Gmail, I would have it send through an external SMTP server that would then, basically forward that email back.
Rob [2:17]: That didn't work. I did that.
Mike [2:19]: Really?
Rob [2:20]: Yeah. It's exactly that. That's why it took me two and a half hours, because I was like, "There's no way it knows." but it did. It's crazy. There's a bunch of technical detail that doesn't make sense. The bottom line is I killed two and a half hours and I should have just assumed that Gmail was smart. Because that's really what it is. I mean, when I actually look at it, they built it pretty intelligently. I just didn't expect it to be that knowledgeable of a separate Gmail account and that it would know who was sending as.
Mike [2:45]: Yeah, I just don't understand why they prevent you from doing that to begin with. That doesn't make a lot of sense to me. I don't know why. Maybe there's some weird technical thing on the back end, and it might have been something that was early on and then at this point, they're just like, "Well, it's not broken so let's not bother changing it."
Rob [3:00]: And I also wonder if they're trying to keep infinite loops from happening, where you like forward from one account to another and then if you were to forward back it would infinite loop back and forth or something? This behavior would avoid that, and so that's part of why I think they might have done it.
Mike [3:13]: I guess, but at the same time those would be rules, not necessarily like an active send. If I literally send an email, or if I send it, it should send it. It shouldn't matter what other rules and stuff are in place, and they should have stuff in there. Like if they're smart enough to do that, they should be smart enough to detect whether or not there's gonna be infinite loop of forwarding back and forth. It's six to one, half a dozen the other. It's like you can solve it in one or two different ways.
Rob [3:35]: Perhaps, but I know that the forwarding can get really complicated and have like custom rules and all that stuff. So they would have to evaluate those on both sides. That would actually be a lot more complicated I think, then just having –
Mike [3:46]: Google.
Rob [3:46]: – the flat. But do they want to waste their time on that, or do they want to be like be shooting rockets in other space?
Mike [3:52]: Or making us all live to the end of time.
Rob [3:54]: Exactly. That kind of stuff. How about you, what's going on this week?
Mike [3:57]: I on-boarded another customer this week and I am unfortunately not gonna make my deadline of having everybody onto Bluetick by the end of the month, but I am at least making steady progress to it. And the app is getting more and more solid each week that goes by. So my self-imposed deadline of having the app completed was back at the beginning of this month –
Rob [4:16]: Right, and you hit that.
Mike [4:16]: Yeah. The thing is it was completed, and it was largely functional, and we've spent the past several weeks cleaning up a lot of the rough edges and double-checking to verify certain things; that everything's working. And then anything that's not working, we're going in and fixing it more or less as I onboard people. Initially it was just, get at least one or two people onto the system, find out where they're stumbling, and basically I'm just kind of watching over people's shoulders as they're going through. I watch them sign up for the app. I watch them configure everything, I watch them as they struggle through the interface and take notes about pretty much everything that they're doing so that that way I can go back and log new cases and say, "We need to fix this." or, "We need to move this over here." or "Make this more clear." or "Change this text so that if there's any questions about how something works." Some of it's just very simple stuff that you wouldn't necessarily think of, and it's just adding some explanatory text is what will fix it, or changing a text on a button. All of that stuff is pretty simple to do. It's just a matter of knowing that you have to do it. So watching over their shoulder really helps with that.
Rob [5:18]: Yeah, that's really cool. I mean that's the benefit to being so hands on in these early days. So, you said you've on-boarded another customer What's your total customer count up to?
Mike [5:25]: I'm up to three and I've got another one scheduled for this Friday, so I'll be up to four. I actually don't know what my preorders is up to at this point. It's somewhere between 16 and 20.
Rob [5:36]: Nice.
Mike [5:37]: I don't know exactly. So that's kinda where things are at, and I'm hoping over the next couple of weeks I'll get everybody else on-boarded and start working through the issues. I mean, we've already redesigned a bunch of the navigation to make it easier to use, and easier to kind of pop through the screens and do what you need to do. And then a lot of the other stuff is just adding in little bits and features that people need. And one of the things that I really wanted to have operational on day one was Zapier integration, and the person I put on-board yesterday they were able to do that. We wired everything up, connected to a form on their website, sent everything directly through, automatically added them to an email sequence and made it so that they could start sending those emails, basically automatically. It was really kind of awesome to watch.
Rob [6:17]: Yeah, that's fun. It's fun to get some real people using it. Have the people you on-boarded actually started sending emails? Are they using it for production use?
Mike [6:25]: Not yet. That will probably be next week. So right now they're just kind of going and putting it through its paces internally and testing it with just test email accounts, and then I think next week I know of at least one person who's gonna start using it in a production capacity assuming that everything goes well this week.
Rob [6:40]: Cool. And are they on a trial basis where you're gonna touch base and find out when they've got value, and then you're gonna charge them for they subsequent month or is it a predetermined timeline, in terms of the trial length?
Mike [6:52]: Yeah, it's not a predetermined timeline. It's essentially when I brought them onboard I had them give me a preorder. I took their money and then said, "Look, I'll work with you through the onboarding process, and if the very first day you can say it's providing value, great. I'll apply a credit for however much you gave me and then in X number of months, I will charge you again for that "first month of service" which is, in reality, like three or four months out. But if you can't say that for six weeks, or for eight weeks, or 12 weeks, then we'll just keep working with each other until you get to the point where you can say it's providing value and then we'll do that. So, they've kind of paid already, but I'm not actively charging them more if that makes sense?
Rob [7:32]: Yeah, no that makes sense.
Mike [7:33]: But I don't have a specific timeline. I mean, I would be disappointed if it took like eight weeks for people to look at it and say, "Yes, I'm getting value out of this." because then it would mean that there were a lot of things that I got wrong, and I don't think that that's the case.
Rob [7:45]: Yeah. That makes sense. That's how we did it with Drip as well, when we on-boarded those first ten or eleven early access users. I was just so high-touch, and just so aware of what everybody was doing at that point, that at a certain point I was like, "Man, they sent a broadcast to 5,000 people, and got this open rate, I have a feeling they're getting some value out of this." So it was purely based on me just circling back every week and reviewing everybody's activity rather than having a predetermined trial length. And then I went and used that data to then inform, "How long should our trial be? Does it need to be 30? Can we do 14?" And obviously we settled on 21-day trial, but at this point learning and just getting people using the app is more important than the money as long as the people are willing to pay you in the long-term, because you want the right people using it who have money, who aren't going to be perpetual free users. I think you're on the right track with that.
Mike [8:34]: Yeah, and that was the purpose of taking that money upfront. It's more just to maintain an affirmation of commitment than anything else.
Rob [8:40]: It's a token, yeah. So if listeners are interested in seeing what you're up to they can head to bluetick.io, and I guess they would sign up for the email list there and you'll be in touch once stuff's ready.
Mike [8:51]: Yep. That's right.
Rob [8:52]: So, how about today, what are we chatting about?
Mike [8:54]: So, today what we're gonna talk about is different high-leverage areas that bootstrappers should focus on. And I kind of came up with this idea because I've been personally buried with just tons of different things that need to be done, and what I've realized was that I was kind of going down the rabbit hole in certain places. So, I kind of took a step back and thought about what I should be doing versus where I am spending my time, because I track my time using RescueTime so I'm able to go back and see exactly what it is that I'm doing, and how much, and things like that. It seemed like kind of an appropriate topic to talk about and to share with people. I did a little bit of research when I was taking that step back, and so this is loosely based on an article from Fortune magazine which we'll link up in the show notes. It talked about five different ways that CEOs should spend their time.
Rob [9:40]: And before we hit record, we talked a little bit about how really these five areas are aimed at more full-time bootstrappers who are trying to grow a business. So right now if you're nights and weekends, or you have something that's on autopilot, this probably isn't gonna be as relevant. It's more for people who are gonna be hiring some contractors, potentially employees, at some point and who are really thinking of building something that they want to grow and are investing in it. And you know, it's funny, I'm not sure that it needs to be full-time, but it's like if you're hitting it hard and you're investing time and money into it, and are heading for growth, I think this is gonna be in line with what you should be focusing on.
Mike [10:15]: Yeah. I think the other thing that factors into it is making sure that you're spending time in the right places and you're not overworking yourself. I think that that's an easy trap to fall into if you're doing something where it's just taking and consuming a ton of your time and you don't really have a lot of free time to do other things to kind of wind yourself down. And what I found was I was spending just vast amounts of time working on some of this stuff, and quite frankly some of it I just didn't need to be doing. It was better left to other people. But at the same time there's this core group of things that just needed to get done that I'm kind of the only person who could or should be doing those things, and it's just a matter of balancing those things and making sure that not only do they get done, but I don't burn myself out in the process.
So before we dive into these, one of the things that I wanted to point out is that I think that it's a mistake to think that as a small company you can do everything right that the big companies get wrong. I remember years ago when I started my own company I looked around and said, "Well how are they still in business? How is it that they can sustain themselves when they do this laundry list of things wrong?" At the time I remember promising myself that I would never act like that and just drop things on the floor. And with time comes a little bit of wisdom, I suppose, and I've realized since then that it's very difficult to not just drop some things. You can't always move everything forward. You're not always gonna be able to pay attention to the smallest details, and there's gonna be things that get dropped. And that kind of goes along with this particular podcast episode, because there's gonna be places where you should be spending your time, and then there's gonna be places where they're gonna be lower priority. You're gonna have to neglect them a little bit. So with that said we're gonna kind of dive into these five different areas. The first one is strategic planning. Under the umbrella of strategic planning this includes things like: your business roadmaps, your product roadmaps, the vision of where the company is going and how it's going to get there. And along with those things you have to have at least an idea of what it is you're trying to accomplish, and what the timelines associated with those are, because if you don't plan those things out and figure out how you're gonna get there then it's gonna be difficult to achieve those goals.
Rob [12:21]: There's a concept from the E-Myth where the author says that, "A technician thinks about today. The manager, who's one step up, thinks about this week. And the entrepreneur thinks about this month, or this quarter." That's where this strategic planning comes in. You have to be thinking out three to six months, and thinking about what features are going to need to be built? What marketing approaches you're going to need to take? Do you have the cash? Do you have the personnel – whether it's contractors or full-timers. And really where is the whole space headed if you're in a competitive area? How you're going to react to things that other people do? I mean, there's a lot to be thinking about in this kind of umbrella of strategic planning and vision, and no one else is going to do it. This is really a founder level responsibility, because everyone else is focused on getting stuff done day to day. And this is actually hard to do in the very early days when it's just you, or you and one or two other people, because you are so focused. You are a technician, and manager, and the entrepreneur. And those are the hardest days in my opinion, because you're just trying to get the support tickets responded to, and get the next feature built, and get the next page of documentation written. But as you're able to fire yourself from some of those roles, meaning that you hire good people to take them over – so suddenly you're not responding to the support emails, you're not writing the KB articles. This is all stuff I was doing two and a half years ago as we launched Drip, and I'm not doing any of that anymore. Once you do that you find that you free up more mental space to start thinking strategically, and this is where you spend time taking in outside content basically. This is why I do listen to a lot of audio books and podcasts, and I keep up on what's going on in the email marketing space and marketing automation and marketing technology in general. And I have time to do that because I'm able to essentially delegate all the tasks I used to do, kind of the technician and more hands on stuff. So, you have to make a decision here. If you want to stay small as a one or two person, and you want to keep writing code, that is totally cool. But you do need to fit some time in your week to do some strategic planning even at that level. Then if you do plan on getting bigger, and becoming, let's say, five, ten employees, you will want to start to move back from some of the more hands on roles.
Mike [14:35]: And I think that's a difficult line to draw in the sand, and you eluded to it early on when you said that in the early days you are acting as both the implementer and as the manager. And it's very easy to get sucked into all the short-term stuff and ignore the longer term stuff, thinking "Oh, it'll just sort itself out." and you won't need to think about it, especially if you do really well on all the short-term stuff. And that's not the case. I mean, because there are definitely times where you need to take a step back and look up to look to figure out whether or not those short-term things that you're working on are even relevant. Do they even need to be done? And sometimes they just don't. Sometimes the things that you're doing short-term make absolutely not difference whatsoever, and it is better to leave them alone and walk away and essentially let them fall on the floor and do something else, because it makes more strategic sense to go do something else. The second high leverage area is to focus on communicating. And there's three different place where communicating is applicable. The first one is talking to your prospects. When you're talking to people who are looking at purchasing your product, or using your product, they are going to give you an indication of where the market is headed and where things are trending. The second place where you should be communicating is with existing customers, because they're going to give you an indication of where they're at with their business and how you can better serve them in the future. Presumably, those customers are growing, and if you are able to grow your app and meet their needs in the future, then that means that your customer base and the relevance of your app to that customer base – whether they are small or as they are growing – is also going to increase. So, it essentially increases the breadth of people that your app is applicable to and gives you essentially a wider market that you can tap into. And then the third place where communicating is really important is communicating with your team. And that is to essentially make sure that they understand the vision of the product, the business, and where the company's headed, how you intend to get there, and all the timeline things associated with it; the roadmaps, the goals, the milestones, etc. They need to understand what the priorities are for the business, and if you can't communicate those things to them effectively, in a way that they are going to understand and be able to relate to, then it's going to be very difficult to get them to all go in the same general direct. What you're going to end up with is a lot of people who are either going off into the weeds, or are working on things that are simply not relevant, and you're going to get frustrated. It's very easy to assume that because you've been involved on all these conversations with customers and prospects and all the different people that you have working for you, that other people know those things. And that's definitely not the case, especially if they're sitting there, heads down, writing code, and they're not talking to the customers. They're essentially relying on you to relay that information, and if you're not communicating it with them how could they possibly know that information? So, this is where communication with your team is just as important, if not more important, than communicating with your prospects and your customers.
Rob [17:25]: Yeah. That third part is about communicating your vision. It's the vision of the company and where it's going. And, like you said, what the timeline looks like. And I find that thinking out 90 days, in a pretty concrete manner, and kind of having a pretty set up roadmap of where we're going, is a good place to start. Things change so quickly that past 90 days, for me, it's always murky. And I know as you get larger, if you're a 20 person company, you probably need a roadmap longer than that. So, at this point, with Drip, we have ten people working for us. A couple of them are part-time. But, still, a 90 timeline has been plenty. And looking out beyond that it gets a little murkier, but I do have bulleted lists of where I want to see the product going. And what's interesting is Derek and I will talk about it and come up with what's happening, and then we have a weekly team meeting where we're able to communicate that to everybody and give them an idea. And I feel like since everyone is doing their day-to-day job, and they're busy just cranking out content or doing demos or cranking out new features, they aren't necessarily thinking about the higher level of like, "What are we building?" And that's where, as a founder, you need to bring that up to the higher level and summarize it to people. Like, "Did you guys notice that all we're doing right now is a bunch of UX stuff?" or, "All we're doing is performance?" or, "We're building this big feature that's going to take three to four months." And communicating it back to them in the way that you see it so that it can lend clarity to them and they don't just feel like they're doing all these little tasks, but there's a higher level strategy to it. And I think there's a lot to be said for that. And it doesn't need to be some big leadership ra-ra thing at all. It can just be getting feedback from everybody about what they're seeing, what they're hearing from customers – because assuming you're not the only person talking to customers – and then communicating back to them the current vision for the company. So I think as you get bigger – like say you were a 30 or a 40 person company – you'd split these roles, and the person who's maybe hearing from prospects and customers would be like the CPO. I think the CEO needs to keep communicating to the team because it's just so important to keep that ball rolling.
Mike [19:23]: The third area bootstrappers should focus on is researching and testing marketing channels, or at the very least finding ones that are working really well and then doubling down on them. And again, this goes back to what we had talked about very early on in the episode about how not every business needs to go through fast growth. Or some of them just simply aren't capable of it. But if you are in that situation where you are trying to grow the business, what you're doing today may not get you to where you need to be, or where you want to be. And some of these new sales channels are going to be very critical to growing your company. Another thing that you have to keep in mind is that not all of these channels that you're currently using are infinitely scalable. And, in fact, some of them are just going to dry up or go away, because they were – not necessarily fads – but they were not sustainable channels. And that could be because the channel itself collapsed, or it could just be that you have grown enough to the point where the things that used to work in that particular channel simply aren't moving the needle for your business anymore. So as you get larger a given channel may no longer work as well for you as it did in the past.
Rob [20:25]: Yup. Especially, I'd say early on until you have several employees, this is going to be your key driving factor, because finding good marketing people and someone who knows growth is very, very hard, and they're very, very expensive. And they're just a handful who are going to be able to drive this like you will be able to. It's one of the most difficult roles to fill, I would say. And so, definitely researching and testing marketing channels. At least getting them to the point where they're working, then you could hand them off to someone else. But this is going to be a critical growth lever in the early days.
Mike [20:57]: The fourth area is what I'm going to call "moving the furniture." And this is based loosely on an article that Joel Spolsky wrote a long time ago about the fact that what he saw was that the job of management was essentially to remove obstacles from the path of developers so that they could get their work done. And I think that this applies to a bootstrapped company as well. As a manager, or as the founder, your job is to really do the same thing for not just the developers working for you, but also the other people who are working in your company. So whether they are on the marketing team, or you have hired somebody to do copywriting, your job is to essentially remove obstacles for them so that they can become more productive. And whether you perform those tasks yourself in order to remove the obstacles, or you empower them to remove the obstacles themselves, either way that has to be done. You don't want to have people who are going to run into an obstacle and then either be really hampered in their ability to get work done, and not have any mechanism for taking care of it, or not have somebody that they can turn to to get those problems taken care of for them. I think "moving the furniture," also applies to allowing your customers to use your product more effectively. And this goes back a little bit into communicating with your customers. But you want to identify ways to get them better results, and those better results are going to allow them to do their job more effectively, they're going to make those people who are users look better to their existing employers, and essentially want to use your product more. And they will talk about it. So those are all things that fall under this umbrella of "moving the furniture." It's more about making sure that everybody on your team is operating it at as high a level as they possibly can, and at the same time still not burning themselves out while doing it.
Rob [22:37]: It's a really interesting duality where you have to both be removing obstacles and making decisions, but also being able and willing to ask for help and delegate to your team. So you're both taking things from them and giving them out. And that's a struggle, I think, that might befall you in the early days; you think that removing obstacles involves you doing everything and taking everything onto your list, or you might over-delegate the other way and not be removing enough. And I think that the idea here of removing obstacles tends to be making decisions, setting game plans. It doesn't tend to be, "Well, give me that. I'll just write the copy." or, "I'll just write the code." It's not taking the task over, but it's taking over the decision process. Or if there's like a key intro that needs to be made that you have, or there's some roadblock that really you're going to be the best at fixing without actually doing all the technical work, that's really what we're talking about here. Other interesting thing is my dad was an electrician, and then he became a foreman, and over the years became a general foreman, and then he was a project manager. So he was just rising up. Then at some point he was an executive project manager managing multiple project managers. And what he told me – because I asked him "What's the difference?" – and, a, he said being a foreman was the most fun because you had this small team and you could think just out a week, and you were really building stuff and it was so cool. He said the higher up that you go all you hear about are fires. You hear about all the things that are going wrong. Because when things are going right, everyone's doing their job and they're able to move forward, you're only going to hear about the roadblocks. You're only going to hear about the problems and the trouble. And so that take some getting used to, coming from being able to build stuff with your own two hands, to then making that mindset shift of your day is just basically filled with your good people not being able to overcome things. So there are always going to be challenging problems that are brought to you if you have built a good team. You've got to start to enter into that mindset as you move forward, because as you said "moving the furniture," removing roadblocks, it's not necessarily always an easy job, because you have to make decisions without complete information. And that's perhaps the best description that I can think of of someone who's running a team. You almost never have all the information you need to make the decision, and you just have to learn to make it so that people can move forward.
Mike [24:50]: And sometimes "moving the furniture" is as simple as just making sure that people don't have to stop to come ask you for a decision. Sometimes you can just say, "Hey, if a decision needs to be made here, just go ahead and make it." And I've actually found that with contractors they have a very hard time with this concept, because I don't think that most of them are used to being trusted in such a way. Most of them want to stop what they're doing if they get to a point where they don't know how to proceed, and they will basically stop all work and come to you and say, "Hey, what do I do here?" And it's like, "Well, just make a decision." And you have to set that culture, that expectation, with them. And then another instance where I've run into this is where if somebody needs something, whether it's a piece of software, or they want to purchase a service that will help make their lives easier and more productive, then just giving them access to the company credit card is a mechanism to prevent them from having to come ask you for permission to use it. And you just give them a blanket statement: "If it costs less than X dollars, just go ahead and do it, and then I will reimburse you for it." So, if you don't want to give them access to the credit card, you can just say, "Hey, I will reimburse you for anything up to $50 if you just decide to go do it." So that's another mechanism for handling that.
And the last area where bootstrappers should focus on is finding good talent. And I think finding good talent is probably one of the more difficult pieces out of all of these, because it's not just you doing it. When it comes to doing a strategic planning or communicating, you're the one who is essentially doing that work. You're pushing out emails, you're sending instant messages to people, or you're having those meetings. When it comes to finding talent, essentially you are searching for other people and trying to identify whether or not they're going to be a good fit for, not just you and the way that you manage people, but also for your team. And are they going to be a good fit to integrate with the team based on their own working style? And that can be very difficult to figure out. And there's a couple of different aspects to it. One is how they have essentially gone through their career? What their career arc has looked like? Are they early on in their career? Are they much more entrenched in the things that they've done? Are they able to pick up new things or not? And another thing that I think most people don't really think a lot about is whether or not the person you're bringing on is for a short-term need or for a long-term need? And I think, depending on which of those two things you're hiring for – whether you're hiring a contractor because you have a very specific set of things that you need accomplished and you know that it's probably going to be a short-term need that they'll be there for two, three months and that's it – or you want to try and identify somebody that you can keep around for the next two, three, or five years. Those are two entirely different situations, and depending on which one you're trying to do, is going to influence a lot of the different ways that you handle that particular situation and you go through the hiring process. And the other flipside of that is being able to balance the talent that you're hiring with the cash flow of the business, because you're not always going to be in a position where you have the money on hand to be able to hire somebody. And there are going to be times, probably, where you have to hire somebody and you don't quite have the money yet. So you might be operating at a little bit of a loss for the business. Which, I think for most bootstrap businesses is kind of unusual. When we put this list together one of the things that we thought about including was the idea of cash flow as an element of itself. But for a funded company that tends to be more of a focus of the CEO, because they're operating at such a huge deficit every month or every year. With a bootstrap company you typically don't do that because you don't have a lot to work with to begin with. But, still, when you're going out and you're hiring somebody, you still have to make sure that you have the cash on hand, because the last thing you want to do is lure somebody away from their current job, hire them, and then have to let them go in three weeks because you made a bunch of mistakes in your own business. And it's really not fair to make them pay the price for your mistakes. But, inevitably, that's what's going to happen if you don't pay attention to your cash flow.
Rob [28:43]: Yeah. Hiring's a big topic. Obviously we could dedicate a lot of time to it. But the bottom line is there's a lot that plays into hiring. It's hard to find good people. When you find them, keep them around. The best folks that I've worked with I plan to work with for many, many years. And I think it's interesting you brought up the cash flow aspect of it, because as a bootstrapper you do need to be careful. It's pretty easy to hire ahead of cash flow and to suddenly have some bill that comes up. Like tax day comes and you get a bill for 20 grand or something that you didn't count on, and suddenly you could find yourself in a pretty tough position. If you've hired right up to the point where- think about your revenue – if you're making 20, 30 grand a month in revenue and you hire right up to that point, it can be tough if you do get any type of unexpected occurrence and you don't have a backstop. Because you really don't want to be laying people off, especially in the early days, because it's stressful. So this is definitely one of the things that you're going to need to spend a lot of time on, and it's something that I have never seen delegated well. As the founder, as the bootstrapper, trying to delegate this to someone else I think would be a real mistake.
So to recap, our five high leverage areas bootstrappers should focus on are, number one, strategic planning; number two, communicating; number three, researching and testing marketing channels; number four, "moving the furniture"; number five, finding good talent. If you have a question for us call our voicemail number at 888-801-9690, or email us at questions@startupsfortherestofus.com. Our theme music is an excerpt from "We're Outta Control," by MoOt, used under Creative Commons. Subscribe to us in iTunes by searching for startups, and visit startupsfortherestofus.com for a full transcript of each episode. Thanks for listening, and we'll see you next time.