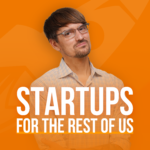 Mastermind Matching applications are now open. 
Whether you are in the process of validating your SaaS idea and looking for product-market fit to finding a scalable marketing channel, or maybe you are looking for an extra dose of accountability and support as you grow the company, joining a mastermind can help.
With hundreds of successful matches under our belt, we have brought together founders from all walks of life, from over 50 countries across 20 time zones, with a collective $150M+ in ARR.
To do this, we focus on a number of key data points to get a feel for each entrepreneur's experience level, expectations, work and personality styles, and other key criteria that allow us to make informed matches, including:
Location
Time zone
Language
Experience Level
Current Revenue Level
Goals
Skill Set
Industry served
Whether or not this is your first business
If you already have 1 or more established businesses (like an agency) and building a SaaS as a 2nd business, etc.
We've also made some big updates to the content in our mastermind program, including adding a series of 3 mentor sessions to tackle topics and challenges you are likely to experience based on where you are currently at with your business. These mentor sessions range from how to structure and get the most value out of your mastermind to mastering customer interviews, building a marketing flywheel, and hiring and onboarding your first few employees.
For those of you who sign up for a mastermind and are doing more than $500k in ARR, you'll be invited to attend three virtual office hours with Rob Walling, Co-Founder of TinySeed + MicroConf & Einar Vollset, Co-Founder of TinySeed.
Links from the Show:
Transcript:
Rob Walling:
Welcome back to Startups for the Rest of Us. I'm Rob Walling, and this is a special half episode, a 0.5 episode, that from time to time we put in the feed when we have a special announcement or a topic to cover that otherwise doesn't fit in the main continuity of the Startups for the Rest of Us feed.
Today I wanted to make a special announcement about the MicroConf Mastermind Matching program. If you're not already familiar with what a Startup Mastermind is, we have talked about them in a few episodes on this feed. And I've been espousing their values for 10 plus years now. I've gotten my first Mastermind maybe 13-ish years ago, somewhere around then, and it made such an incredible difference in my entrepreneurial journey.
And if you're not familiar with a Startup Mastermind, what that term means, A) you can go back and listen to episode 277 and 167 of this podcast. Or I'll give you just the two sentence definition here. But realistically, Masterminds were a concept invented in a book from the '30s that just isn't that relevant to what we're talking about today. But Startup Masterminds are when you get three founders, five founders, six founders together via Zoom. In person's great too, but usually it's remote and every two to four weeks is the typical cadence of a Mastermind. And you come alongside one another.
And in my experience, you form this bond where other people have ownership in your journey. And not only is it moral support, it's sanity check, it's sounding board, but it also is accountability. And it's that idea of one plus one equaling three, right? It doesn't 2x your brain power, 3x your brain power, it 10x's your collective brain power because you get new thoughts and ideas from the experiences of the other people in the group.
I would not be where I am today without my Masterminds. I've been in multiple and they have had a profound impact, so much of an impact that part of our Tiny Seed Accelerator curriculum is we match the founders up into Masterminds. And over the years, as I've talked about Masterminds, we at MicroConf have received a lot of questions about, where do I find a mastermind?
And my old advice used to be go to Facebook, go to MicroConf, there's other services, but eventually realized that MicroConf itself should do matching. And so, over the last three years, we've connected nearly 1000 founders around the world. And they're building businesses with over 150 million in combined ARR. So, this is for pre-revenue, pre-idea. This is for folks doing literally millions in revenue.
And the pricing is a sliding scale, so the further along you are, the more value we can offer you and the higher the price becomes.
One of the most common pieces of feedback that we've received from our Mastermind participants in the past was the desire for more guidance, more support, even more mentorship. After a lot of internal discussions, we are really excited to relaunch the program with some major updates. So, we're going to kick off the program with an all hands on deck Mastermind 101 meetup. This is obviously is a Zoom meetup to give tips and best practices for getting your group off the ground. And then, we've curated a three-month series of conversation starters, resources, and action items that your Mastermind can explore in the first few months as you get rolling, as you're meeting one another, and really learning what it's like to be in a Mastermind.
In addition, you'll have access to two mentor sessions with world-class founders and consultants that will speak to some of the challenges that your business is probably facing. These cover topics like perfecting customer interviews, smarter hiring decisions, creating a marketing flywheel, and other topics that should be relevant to you.
When we match the masterminds, they're based on a few key data points. There's ARR. There's team size, previous entrepreneurial experience, goals, and the strengths and weaknesses, of course, that each person brings to the table.
And as I mentioned earlier, we curate the program based on revenue levels. When you report your revenue, you're only going to get the content and the topics that are directly related to where your business is, because obviously if someone's pre-idea or pre-revenue, it requires something very different than someone who's doing 5 million ARR or more.
And as an additional benefit for founders who are further along, so if you've already hit at least 500K in ARR, you can join me and my Tiny Seed co-founder, Einar Vollset, who you've heard on this podcast many times, for monthly office hours where we're going to dive into the topics that you choose. We're going to answer your questions frankly in a pretty intimate setting. Folks who are further along, there are not as many, so it will be a small group. And it will be in a non-public setting so we can really dig into struggles, victories, and failures that you're going through.
I can't underscore enough how some guidance on a single question like, "Who should I hire next?" Or, "I have a competitor doing X." Or, "How do I convince enterprise customers that even though we're a two-person shop, that they should write us $100,000 check for this deal?" We have been through this stuff in our own companies and in giving guidance to the 127 investments I have now. And so, it's exceedingly rare that a scenario comes up that we just have no experience with. And I'm sure you've probably experienced this if you have an advisor or mentor or someone who has given you advice and it saves you weeks or months worth of headache or it saves you a huge amount of pain down the line because you did it right the first time, but in a way that you didn't know because you hadn't done this 10 times, right? Where maybe I have done it or have seen it done in one of my investments or companies that I advise.
So, for those that are further along, I think there's a real ton of value to be offered here by having these office hours.
Obviously, I'm all in on what a Mastermind can do for your company and frankly for your mental health, to have someone alongside you for the journey, as well as speeding up that journey by having outside opinions and advice. And if someone saves you a week with an answer or a month not going down the wrong path because they've already been down that path, it's a huge win as an entrepreneur.
If you are interested in learning more or you're ready to sign up, head to microconf.com/masterminds. Applications close on Friday, February 3rd. Again, that's microconf.com/masterminds.